From hoovers to the best curling tongs on the market, where there is a whisper of the word 'Dyson', an admission of game-changing, revolutionary technology is sure to follow. And its Airwrap Styler is no exception. Read our Dyson Airwrap Styler review below.
Since launching back in 2018, the high-tech tool has enjoyed sell-out success on numerous occasions with A-listers and beauty editors alike praising its styling abilities. It's no wonder that the high-end hair care buy has been on many wishlists since its launch.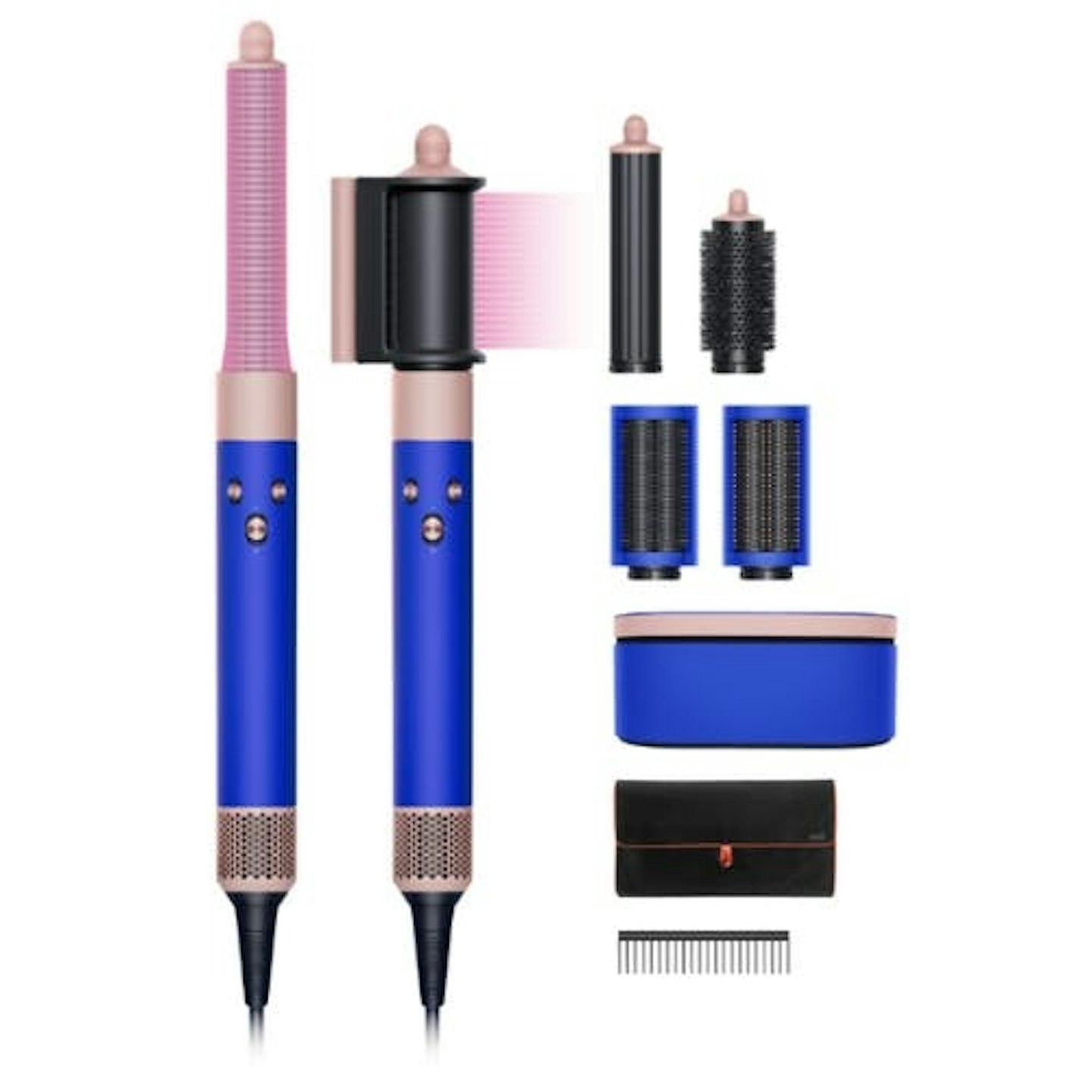 dyson
Dyson Airwrap Review:
Is The Dyson Airwrap Styler Worth The Money? Our Head Of Beauty Answers...
Head of Beauty, Joely Walker: "Hell yes. That said, if you're unsure of how it would work for your hair type and styling abilities, and you live near London, visit the Dyson store on Oxford Street (when it's next open) for a demo so they can show you the ropes and you can try before you buy. (WARNING: You may get sidetracked into the vacuum cleaner section for a good hour or so. Or was that only me?)
"A while ago, I was invited into Dyson HQ to preview a 'new innovation' that would 'blow my mind'. When Dyson sends such an invite, you stumble over backwards to see the goods first-hand. Shrouded in secrecy, I signed my life away on an NDA agreement and swore I'd keep strictly schtum about the new development until the launch date. After all, what I was about to see was about to change the way we style hair forever.
"As far as products go, little truly leaves me speechless – but when I saw the Airwrap Styler in action for the first time, I was genuinely gobsmacked (mouth open, catching flies and everything). Swipe to see what it can do…"
"See? Gob – officially - smacked. And I've got my head around the nitty gritty: the Coanda effect is simply the process of pressurized air naturally bending around a curved surface; the curve in question here being the tong-shaped tool or smoothing brush. But I don't need to harp on in my B-grade science lingo to sell it to you. Here's what you really want to know..."
What Kind Of Curl Does The Dyson Airwrap Styler Give You?
Continuing her Dyson Airwrap review, Joely reflects "I think this totally depends on your hair type, but for me, it gave curls reminiscent of a Meghan Markle style bouncy blow-dry that I'd usually spend a good hour in a stylist's chair for, which later settled into a loose natural-looking curl a lá Kate Middleton. In terms of curling attachments, there are two different-sized barrels to create – the 30mm and the 40mm. Allow a piece of hair to wrap itself around the pressurized air to get a bouncier curl, or, for something like softer hair waves, wrap your hair around the barrel as you would an ordinary tong and dry it into the style."
Can The Dyson Airwrap Dry Hair?
"Come on, this is Dyson we're talking about. No one-trick pony, the new tool can curl, wave, smooth and dry – although you buy into it for the first three. For smoothing, you've got the Soft Smoothing Brush or the Firm Smoothing Brush, which both do what they say on the tin for different hair types."
Does The Dyson Airwrap Work For All Hair Types?
"There are several options available when buying an Airwrap, including the Airwrap Complete, for hair that's shorter than chest length. The Airwrap Complete Long, is designed for longer locks. Both options come with all of the bells and whistles and in several different colourways. I have only tried it on my own – fine, damaged, slightly frizzy – hair so I can't personally comment on the result it gives all different hair types, but Dyson has designed the product with all hair types and patterns in mind."
Is The Dyson Airwrap Cheaper On Black Friday?
In a word, yes! Dyson itself has a few offers during the Black Friday period, and most retailers offer some sort of discount, too. This year, we've seen flash sales from Boots, 40% off Dyson refurbished tech from eBay and discounts on John Lewis and Very. We'll be keeping this piece updated with any deals, so keep your eyes peeled.