Celebrities love hair transformations. And with glam squads the size of an army, it's not hard to see why our favourite stars embrace change pretty often when it comes to their hair. While you and I may think twice about attempting hair transformations (so many risks) the A-listers are in good hands. If anything goes wrong, they can quickly call their go-to team of hair stylists, knowing they'll jump-to and rescue the situation.
Which means, while we might not be switching up our hair as often – we do still love watching celebs play around with their hair. From bob cuts to colour refreshes, celebrity hair transformations serve as the best hair inspiration. If you're wanting to try something new but aren't sure whether to bite the bullet – a scroll through the celebrity archives might help you make the decision.
2022's best celebrity hair transformations
It might also come as no surprise that around this time of year – there are always a lot of celebrity hair transformations. While we're all heading down to the hairdressers for our festive cut and colour, it turns out so too are the celebs. And this year, they're switching things up more than ever. The latest celebrities to undergo a drastic change for Christmas? Bella Hadid, Lucy Boynton and Kim Kardashian have all showed off new hair hues recently – proving that the festive season is a perfect time to trial a new do.
Whether you're thinking about cutting in a fringe or trying out a new season shade – we've got the hair inspiration for you. From 2022's most dramatic hair transformations to looking back at some old-school celebrity hair pictures, consider this your little black book of celebrity hair switch-ups.
So buckle in and get ready to scroll. Below, we round up 31 of the best celebrity hair transformations of all time. It's quite a trip down memory lane...
31 Of The Best Celebrity Hair Transformations
1 of 31
CREDIT: Instagram
Lucy Boynton's Festive Freshen Up
Lucy's known for her platinum blonde locks but she showed off a new colour this Christmas, with a fiery red hue. Pairing the look with a deep purple lip, we love Lucy's festive transformation and we're not the only ones. Bella Thorne commented 'Ur hair looks amazing' while Lili Reinhart simply wrote 'angel'. We couldn't agree more.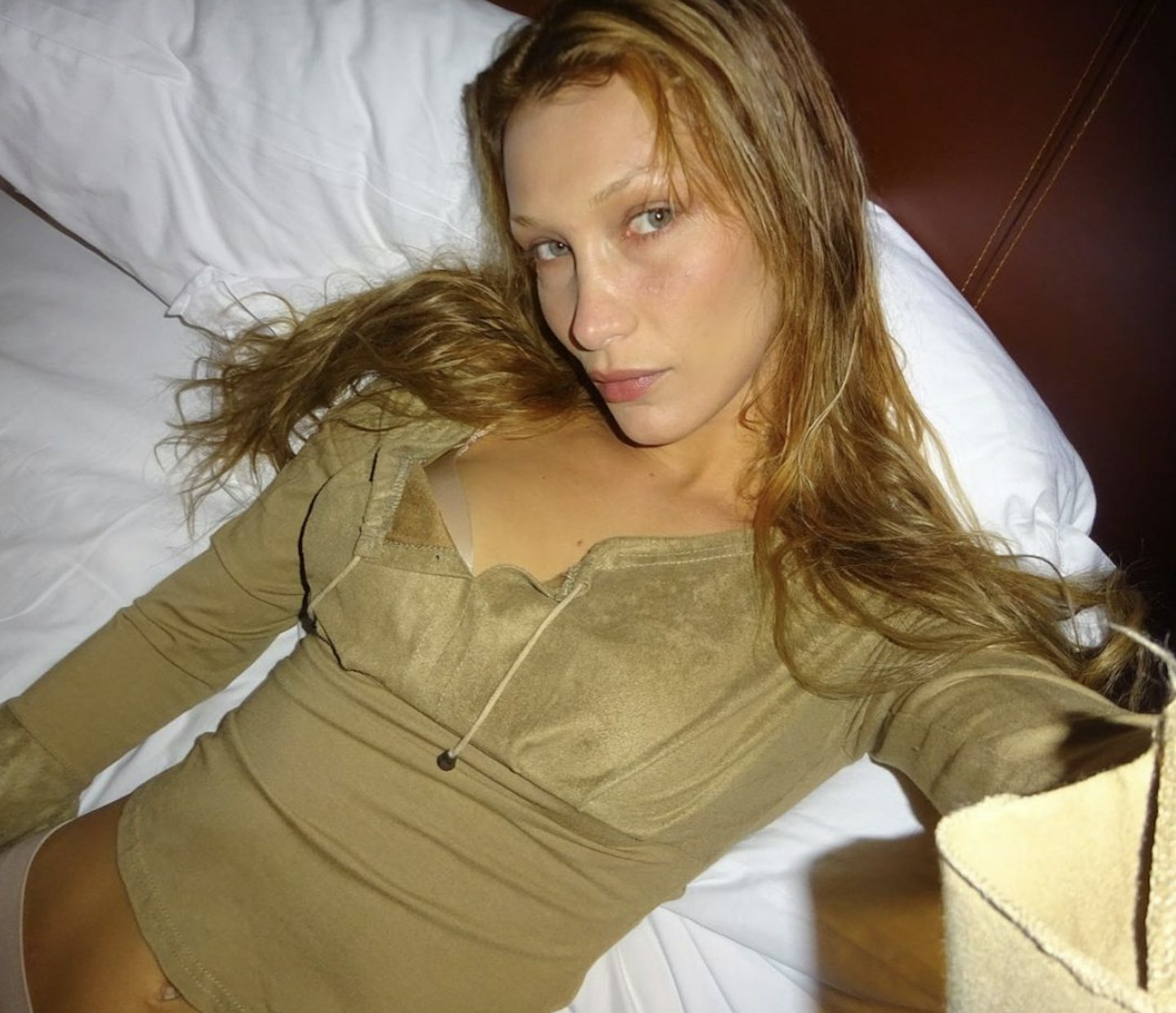 2 of 31
CREDIT: Instagram
Bella Hadid blonde hair transformation
Bella has traded in her traditional brunette locks for a honey blonde hue this winter. Her hairstylist Jenna Perry explained, "We're calling this shade 'Baby Bella' or 'Aspen Blonde.'"
"We went in and lifted her to as pale blonde as possible considering her dark brunette history for the past year or so. I was aiming for a dark beigy blonde base with lighter highlights. The colour feels virgin and natural."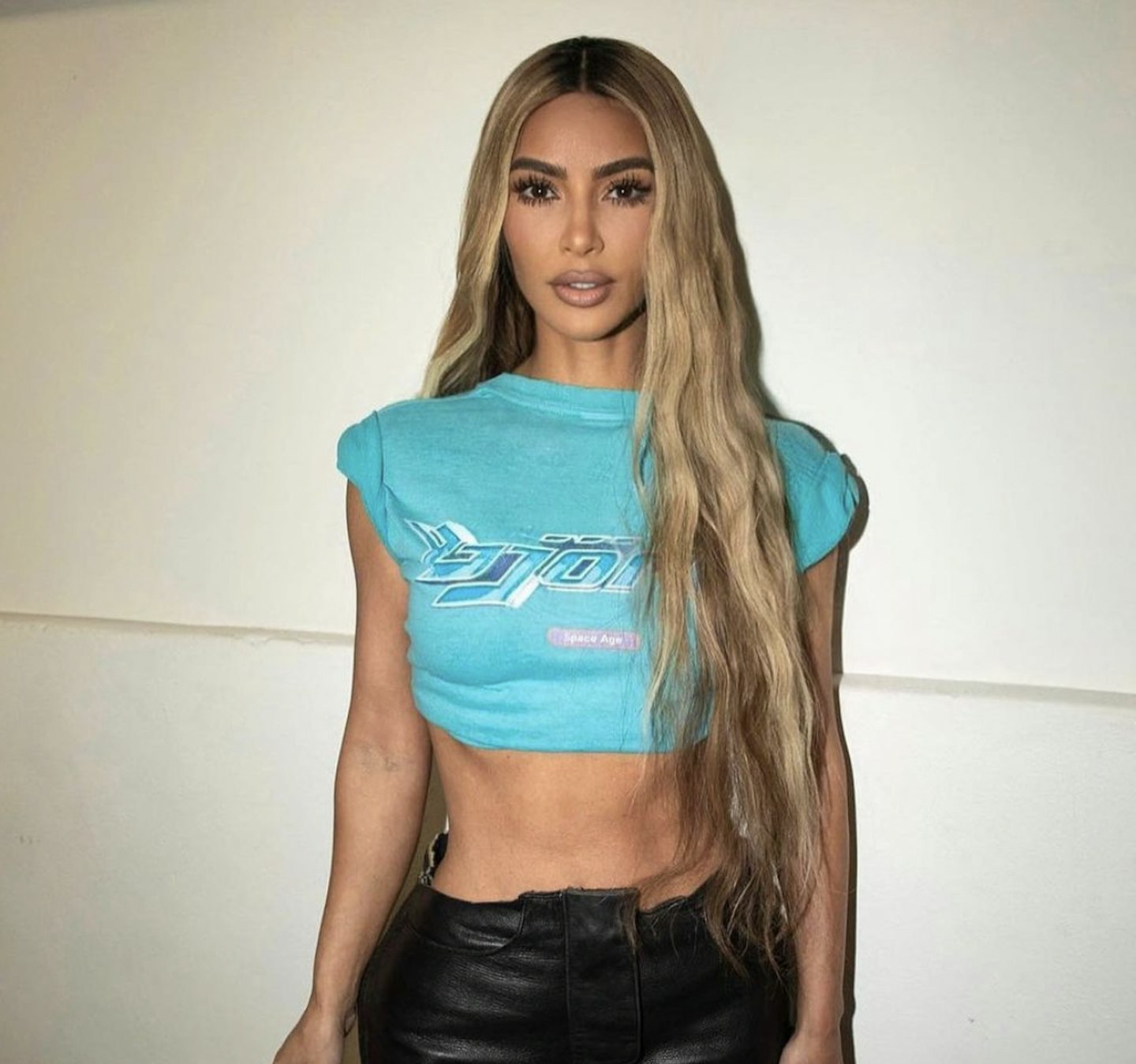 3 of 31
CREDIT: Instagram
Kim Kardashian honey blonde hair
Bella's not the only one to try out a natural blonde shade this season. Kim Kardashian has also updated her look with a honey blonde shade for winter – and we're loving the natural golden honey vibes.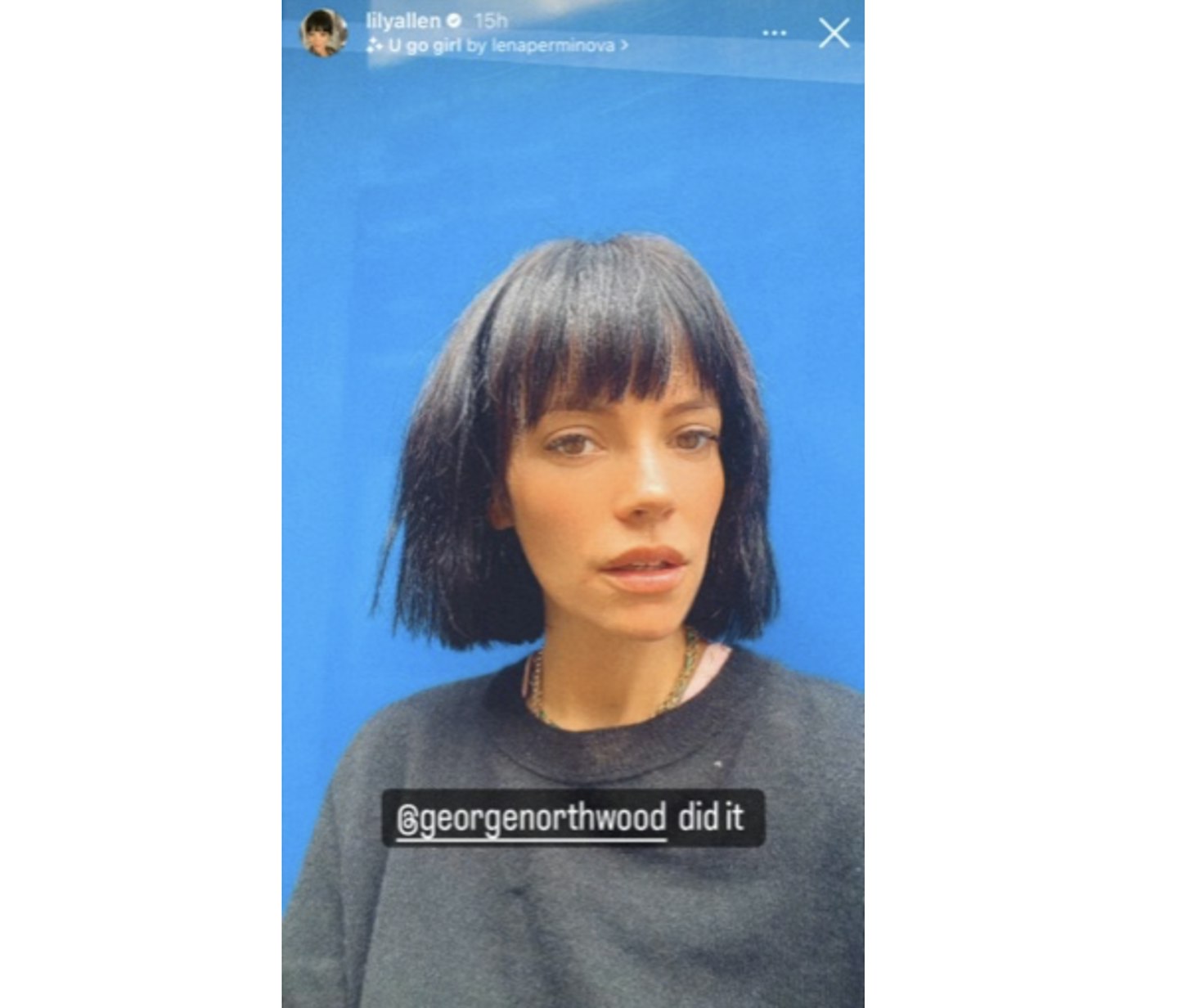 4 of 31
CREDIT: Instagram
Lily Allen's bob cut
Lily posted a selfie to her Instagram stories with her new cut, captioning it, "George Northwood did it" and we should have known he was the man behind her effortlessly chic new bob. George is renowned in the industry for his perfectly undone hair and Lily's chin-length textured bob and choppy fringe are testament to his signature look.
With clients including Alexa Chung and Daisy Edgar Jones, it's no wonder Lily chose George for such a drastic change. In fact, this might just be the inspiration you need to finally take the plunge and make that appointment.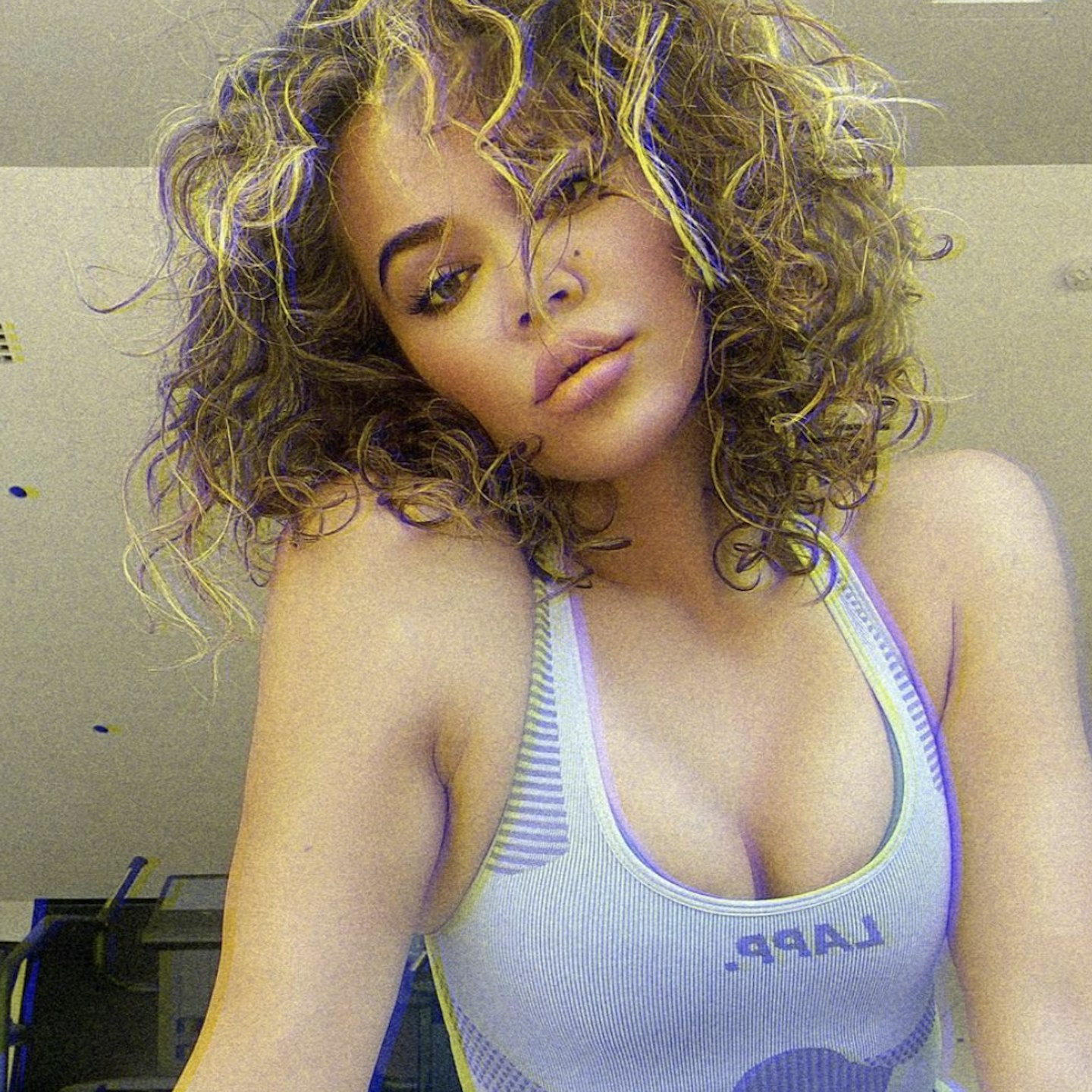 5 of 31
CREDIT: Instagram
Khloe Kardashian's natural curls
In another drastic change, Khloe Kardashian took to instagram to showcase her beautiful natural curly hair. Sadly Khloe (who's been victim of a lot of negative comments online) felt the need to pre-empt any negativity by captioning the photo: "I rarely wear my natural hair texture. Felt kinda cute with it (please don't ruin the feeling)." But we think she looks mega as always.
6 of 31
CREDIT: Instagram
Kourtney Kardashian's bob cut
And while it might seem like the rest of the Kardashian-Jenners change up their hair more often than we change our bedding (Kylie, Kim - we're looking at you two,) Kourtney Kardashian usually plays it pretty safe with her long, ultra dark locks.
But Kourt took to instagram to reveal a much shorter bob than we've ever seen her with before. Flipping her parting over to one side, Kourtney's new choppy bob is packed full of volume and gives off a cool 90s vibe that we're very much into.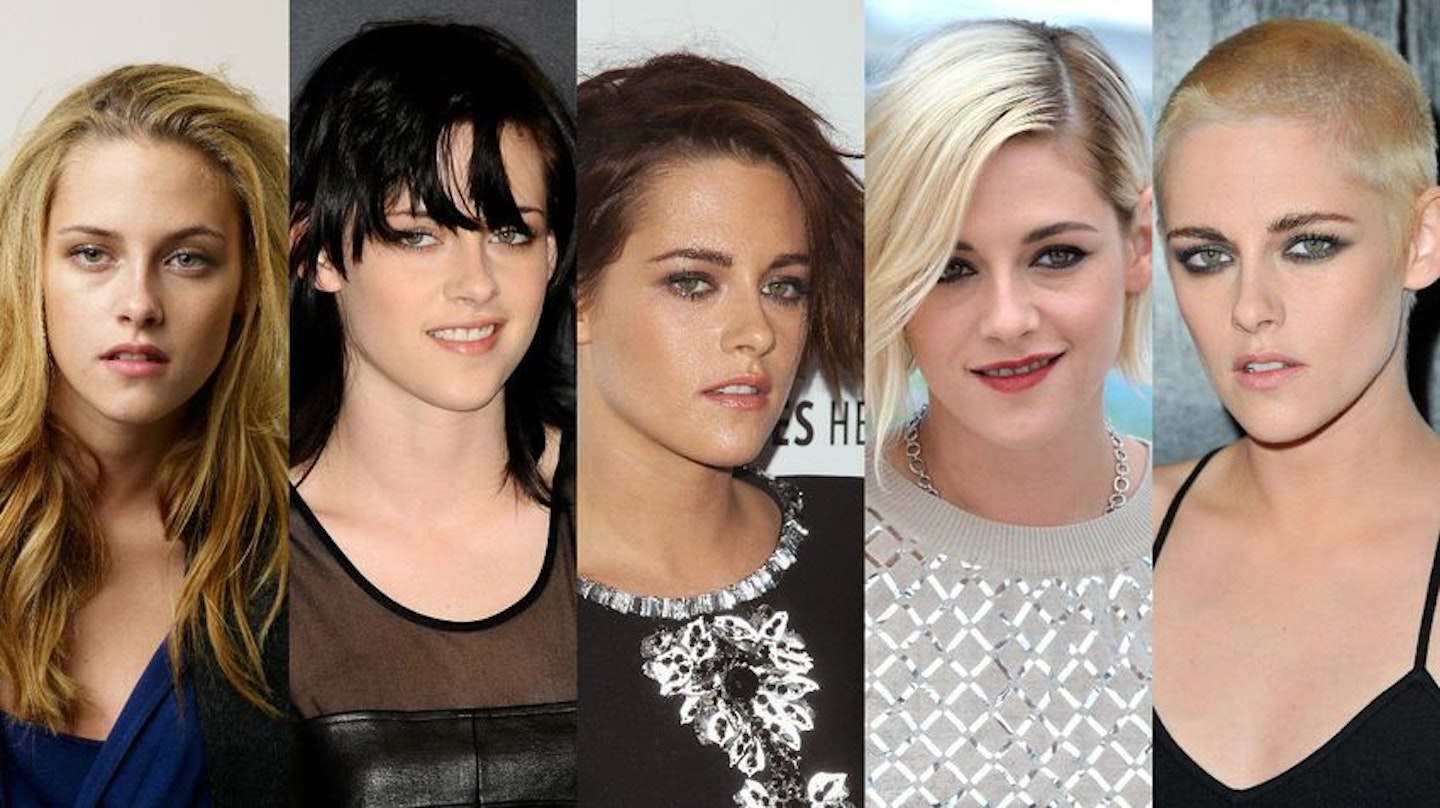 7 of 31
Kristen Stewart
K Stew, like so many others, seemingly had enough of the typical long Hollywood hairstyle and chopped hers into a pixie crop, and then bleached it...and then shaved it into a buzz cut. Is there much else she can trial out?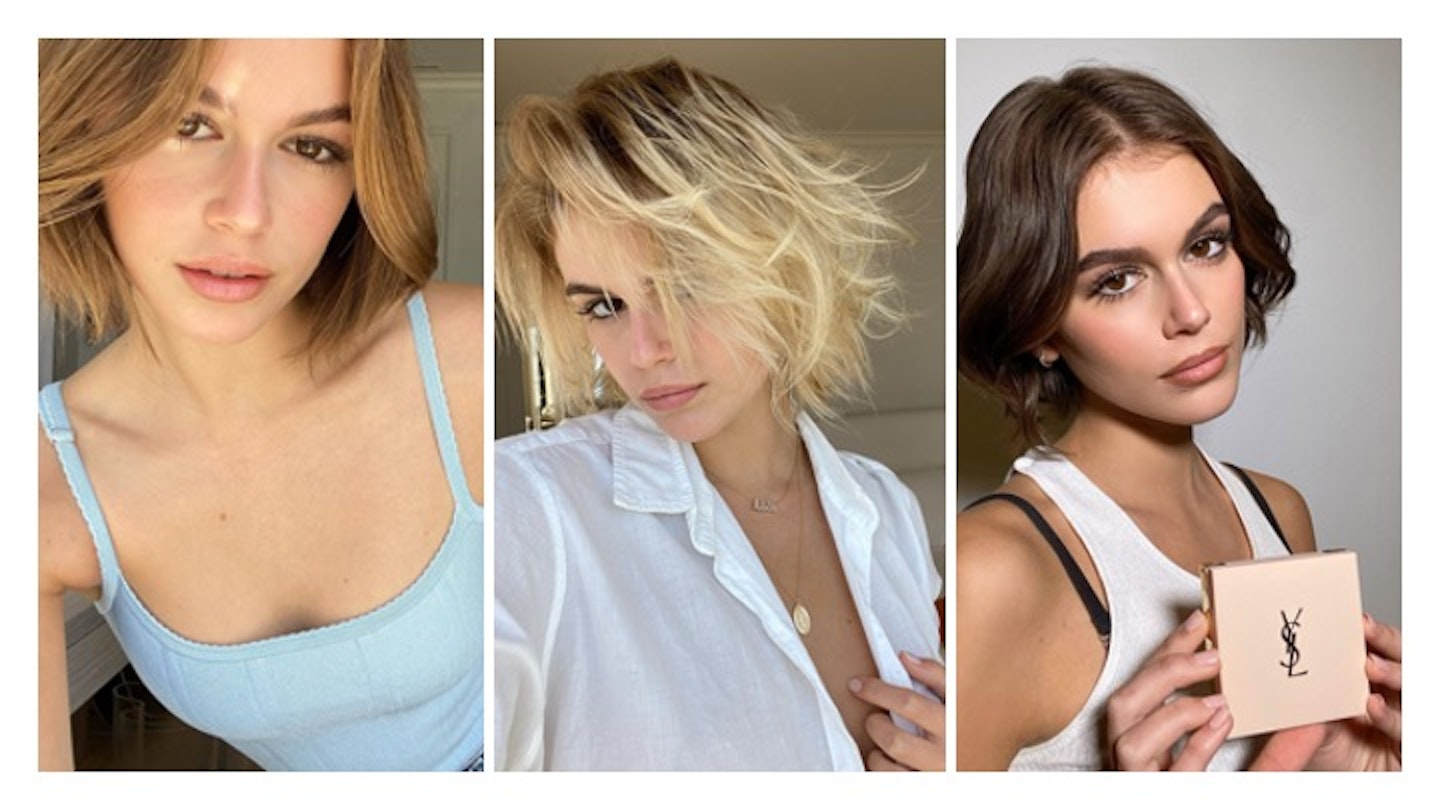 8 of 31
Kaia Gerber
It's no surprise that supermodel, Kaia Gerber can pull off blonde and brunette. Transitioning slowly over lockdown, her hair has taken a journey from rich brown to warm honey and now bright blonde.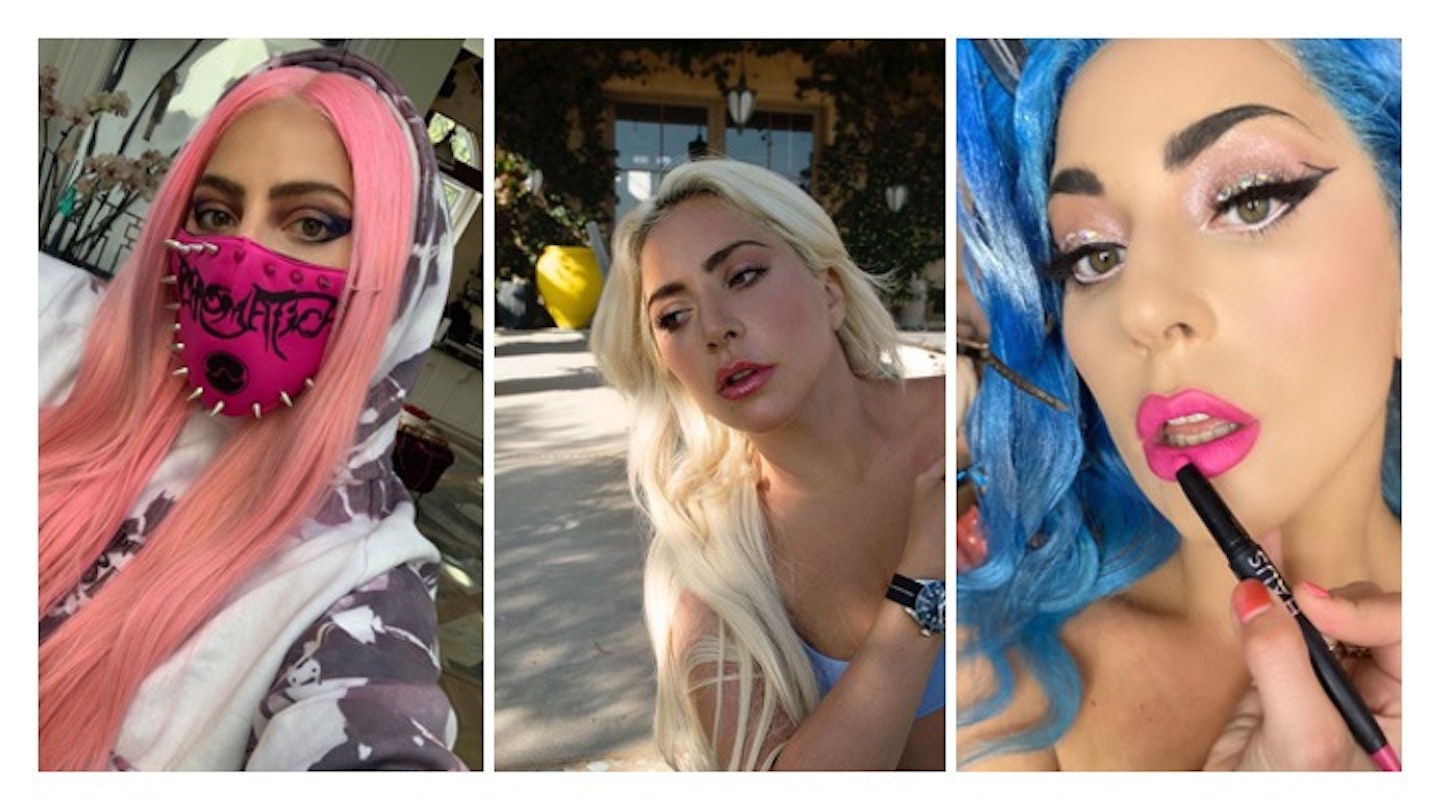 9 of 31
Lady Gaga
Experimental, daring and fun - Lady Gaga loves to mix up her looks and we've seen her dabble with blue mermaid hair, bright pink and as of late - she's back to blonde.
10 of 31
Kim Kardashian
Style queen Kim isn't shy to testing out trends and toeing the sartorial borderline (or wearing nothing at all and 'breaking the Internet'), and the same goes with her recent hair choices. We have always known Kim, like her sisters, to have long sleek dark brown hair that is so shiny we can see our reflections in it, yet over the past couple of years she has been switching up her look. In 2015 she bleached it white blonde. Since she has gone for a load of different, colourful options and is now rocking a deep red. We salute her efforts.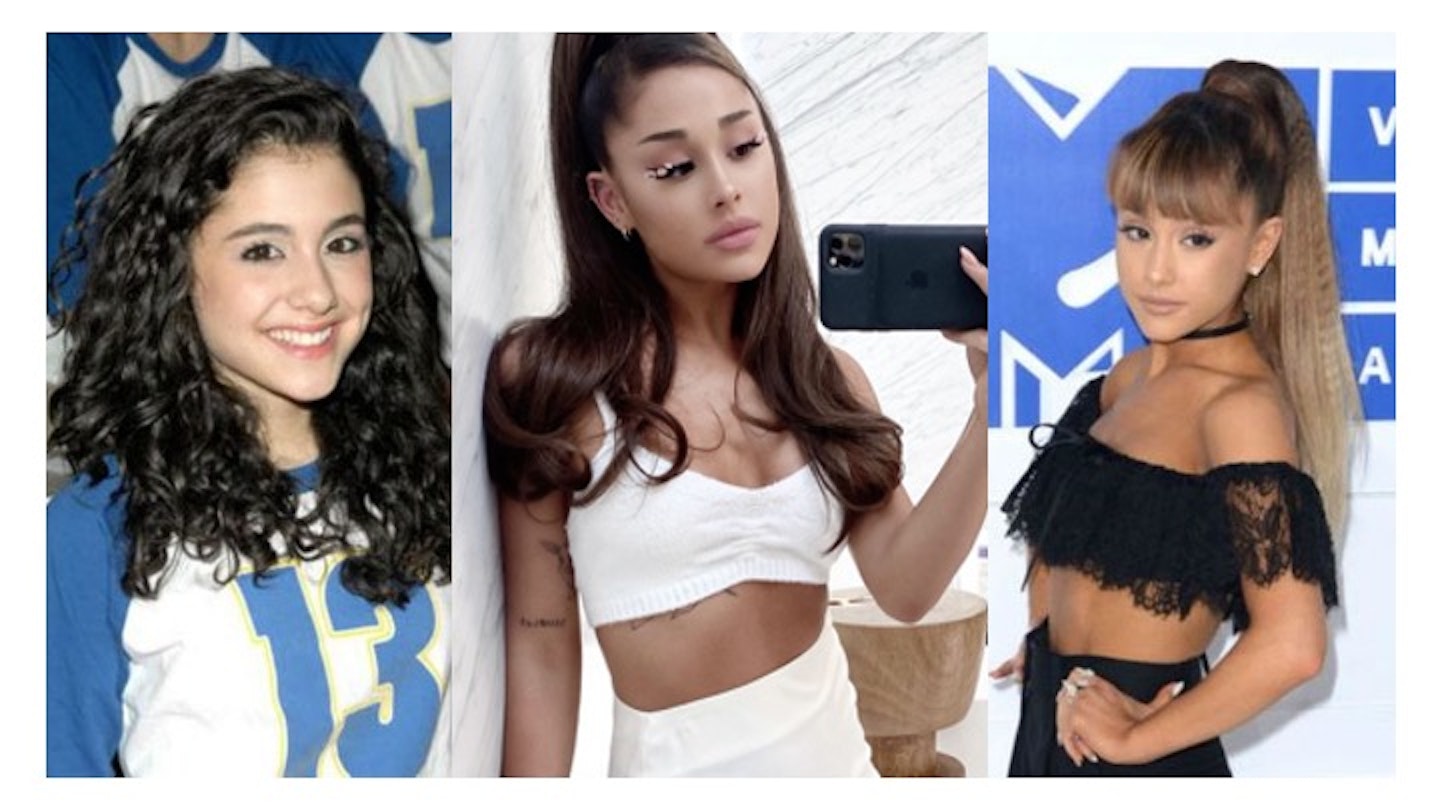 11 of 31
CREDIT: Getty
Ariana Grande
Singing sensation, Ariana Grande is famously known for her sky high ponytail that she's donned ever since her career took off in 2014. Over the years its seen various incarnations with a full fringe, a half-up half-down do and blonde highlights.

12 of 31
CREDIT: Getty
Jennifer Lawrence
Jennifer Lawrence's beauty has not been compromised by any of her hairstyle choices, but she looked the most striking with an ice blonde bob when she attended the Global Fan Screening of X-Men Apocalypse in 2016.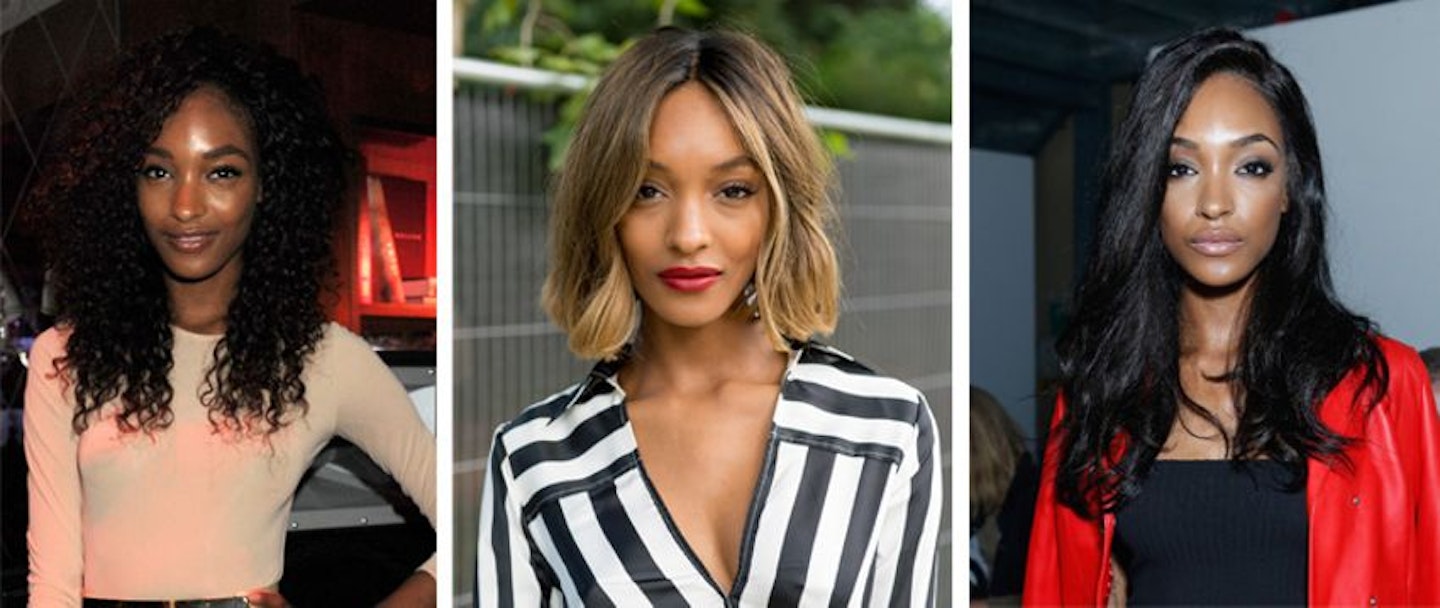 13 of 31
CREDIT: Getty
Jourdan Dunn
The model with legs for miles, Jourdan Dunn has experimented with her hair since making it in the modelling world. And she always looks amazing.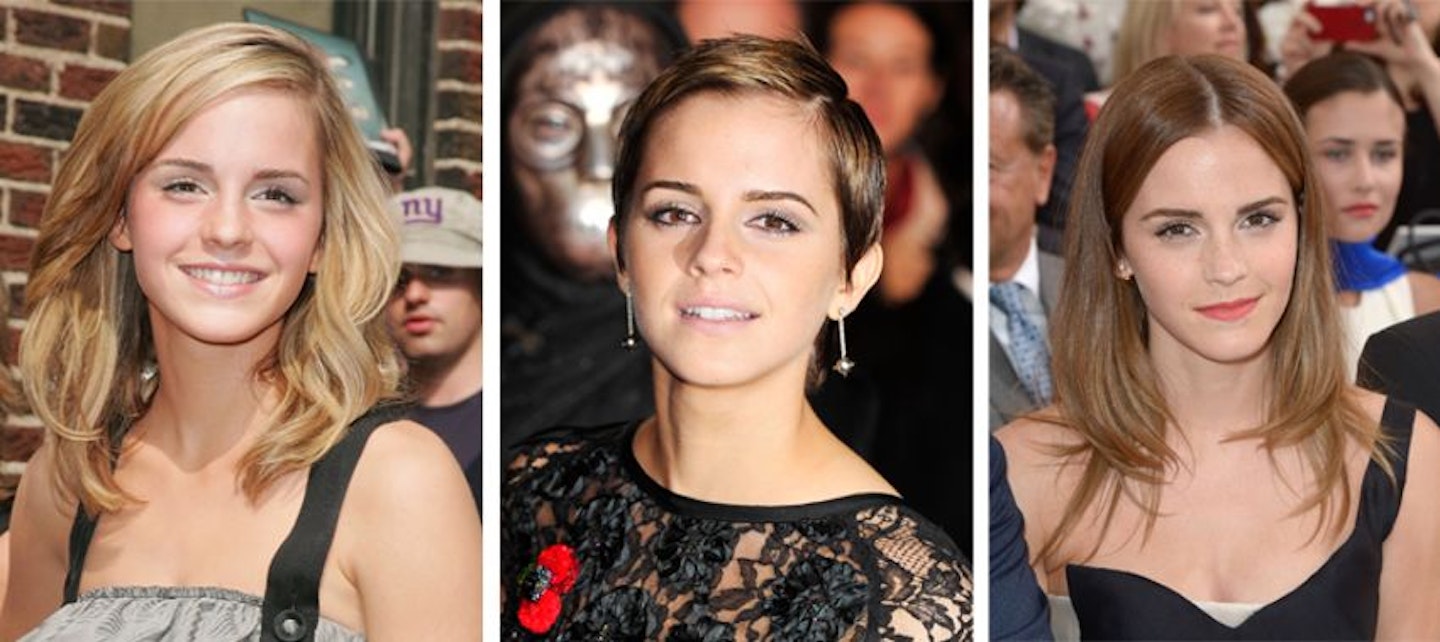 14 of 31
CREDIT: Getty
Emma Watson
We all remember when Emma Watson transformed into a woman before our eyes when she stepped out onto the red carpet for the premiere of Harry Potter and the Deathly Hallows Part 2 with a dramatic pixie cut. She told the Metro back in 2010 that the choice to cut her hair was an ode to the end of the Harry Potter era and also signified her desire to establish her own identity, separate from Hermione Granger.'I didn't get to experiment with dyeing and chopping off my hair like most teenagers. It also felt, right, I'm 20, I'm not a little girl any more. I'd been on Harry Potter for ten years so I needed to mark the end of it in some way. I needed a drastic change and that's what the crop was all about.'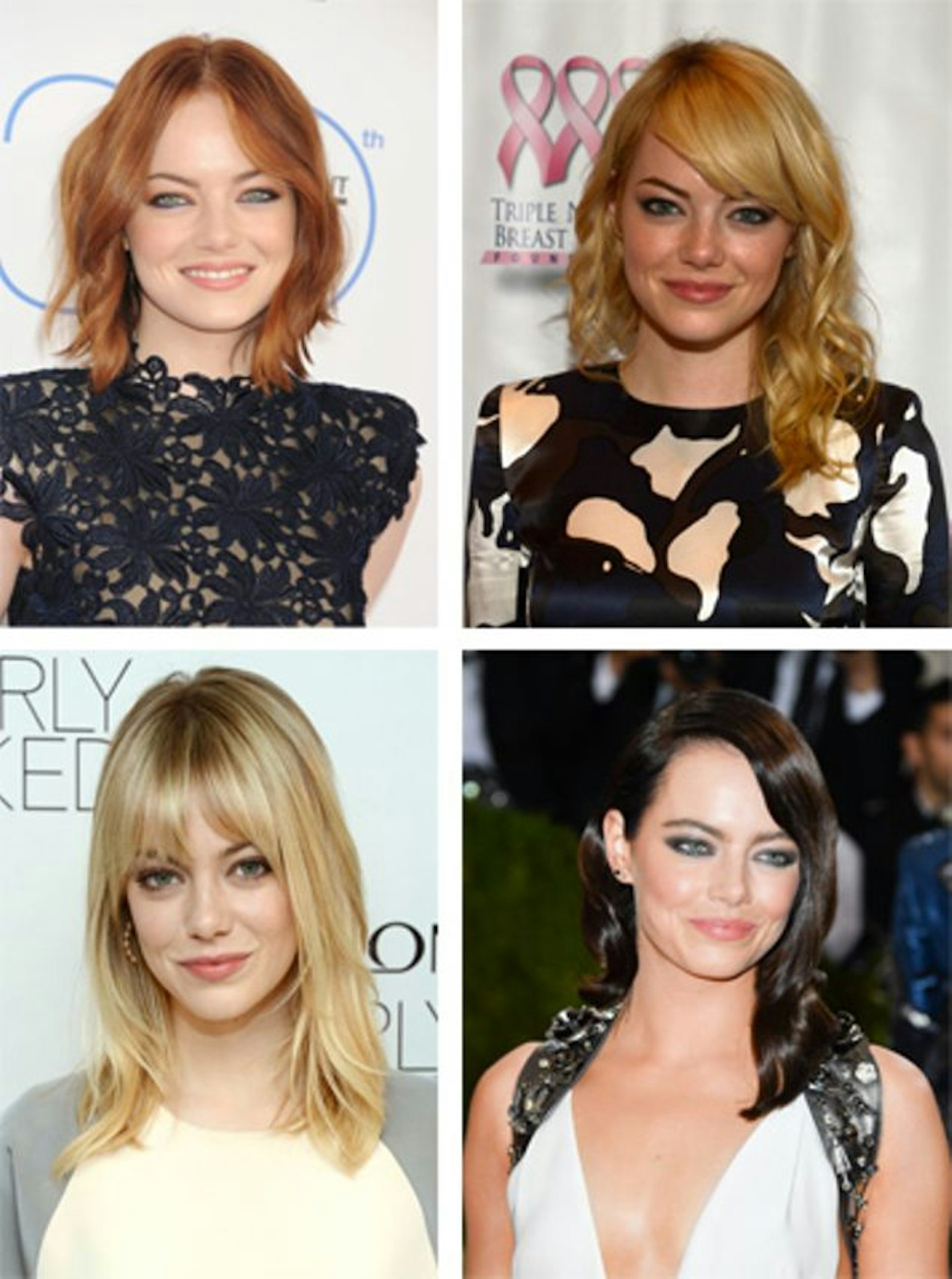 15 of 31
CREDIT: Getty
Emma Stone
Emma Stone is not a natural redhead, believe it or not, but kept the colour after she dyed it for a film role.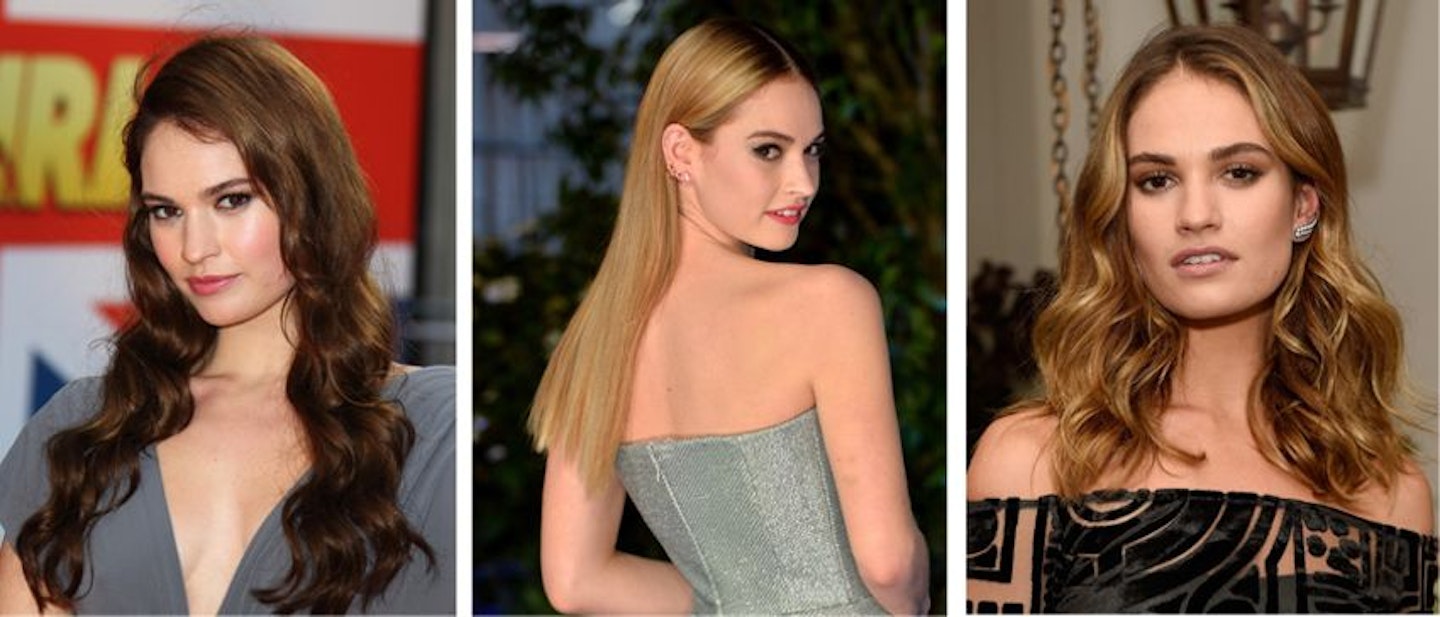 16 of 31
CREDIT: Getty
Lily James
Before Lily James's big on-screen moment playing Cinderella in the 2015 Disney adaptation, she had dark brown locks. But after she rocketed to fame she kept her long blonde princess hair. Now she's back to her sleek, darker hair.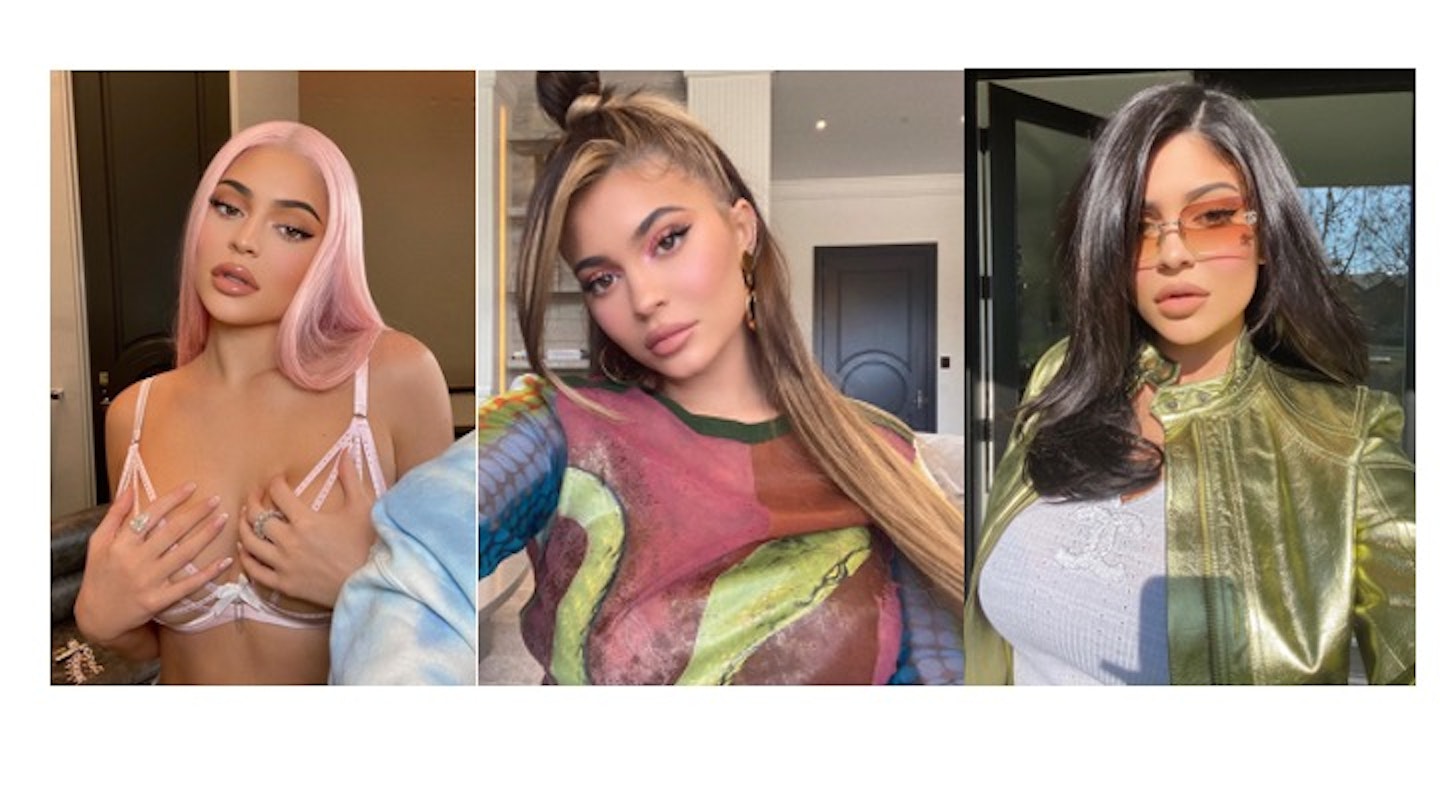 17 of 31
CREDIT: Instagram
Kylie Jenner
Now, Kylie Jenner should win awards for the amounts of times she has re-styled her hair. Granted, some of them are wigs, but how can one person look good with hair every colour of the rainbow? Out of the three we've chosen, we can't help but be drawn to the pink do. But we also think she looks great with bronde hair.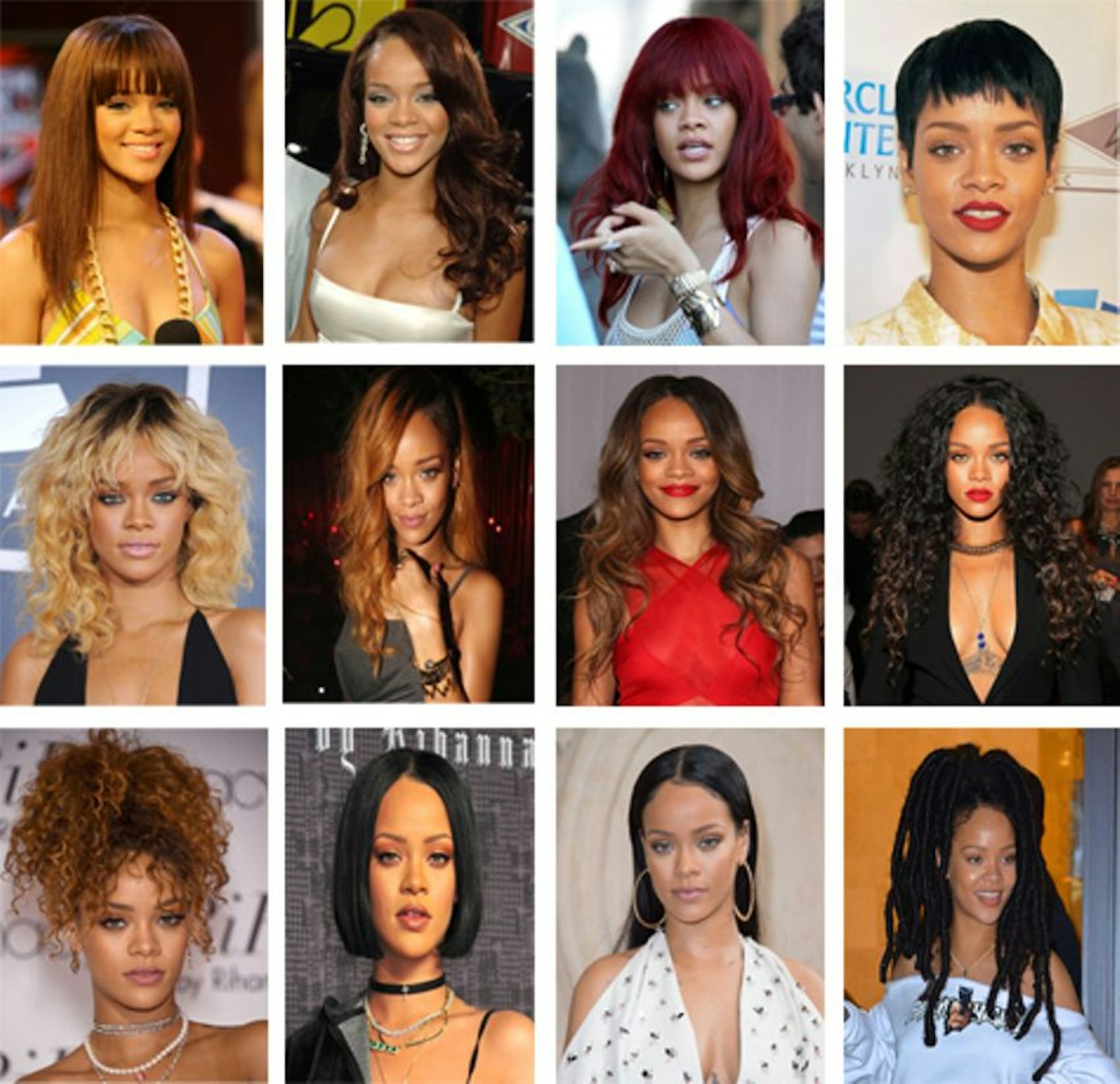 18 of 31
CREDIT: Getty
Rihanna
Who could forget the hair chameleon herself, Rihanna. Since the days of 'Pon de Replay' back in 2005 she has tried an array of looks and made-over her hair from one extreme to another, sometimes a few times in one year. Although her hairstyles are ephemeral they leave a lasting impression; we adored her bright red 'Only Girl In The World' look in 2011, and we were then inspired by her 'Good Girl Gone Bad' pixie crop in 2012.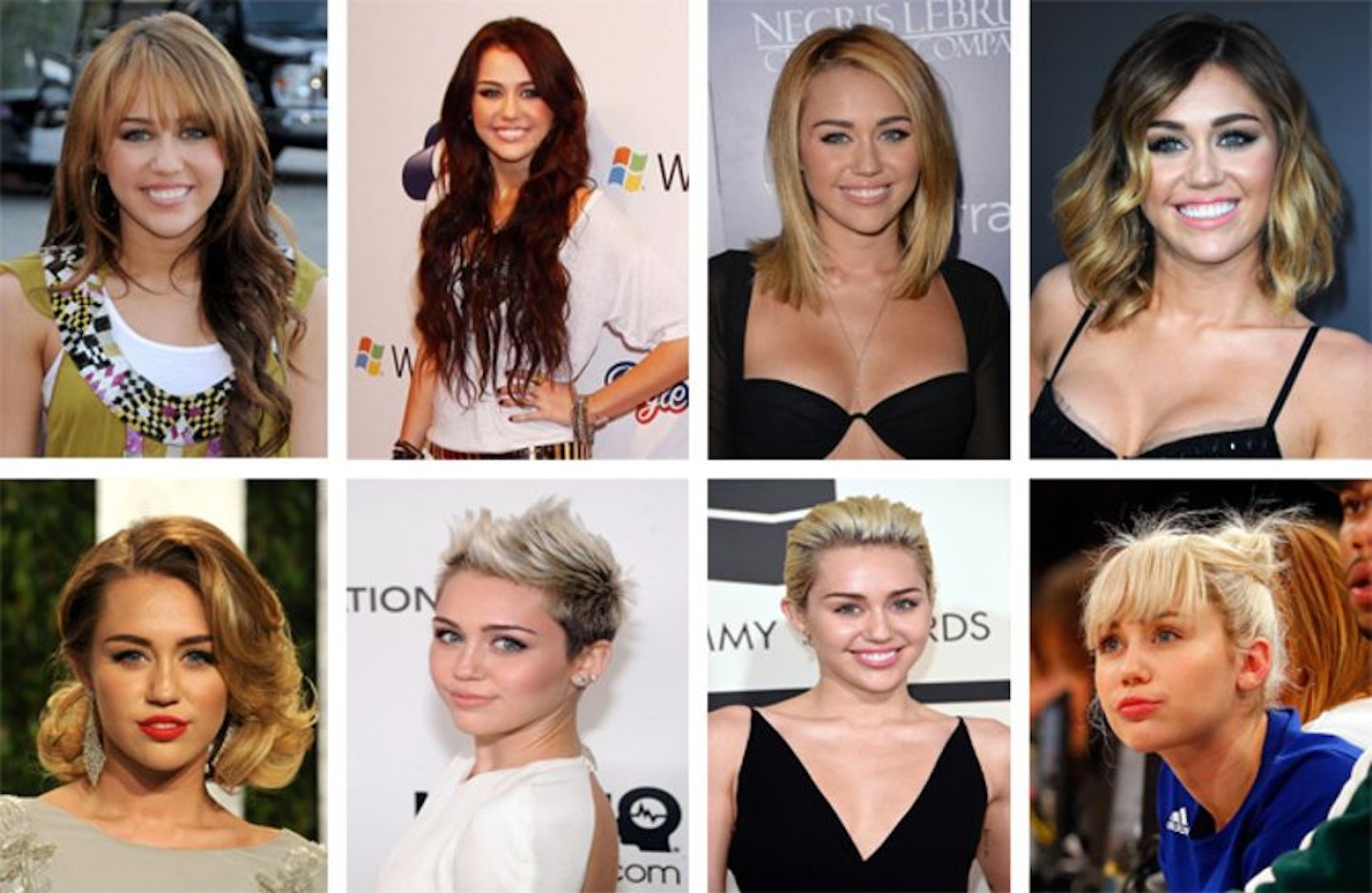 19 of 31
CREDIT: Getty
Miley Cyrus
Miley Cyrus seemed to change her personality overnight under the spotlight's glare. The sweet country singer and star of Disney's Hannah Montana had pretty standard teenage hair up until 2012, when she injected some glamour into her look and rocked a balayage bob. In 2013, however, she did a full 180 and debuted a bleach blonde pixie crop. By pairing this staple short mop with provocative and wild outfits she quickly became someone we could not take our eyes off.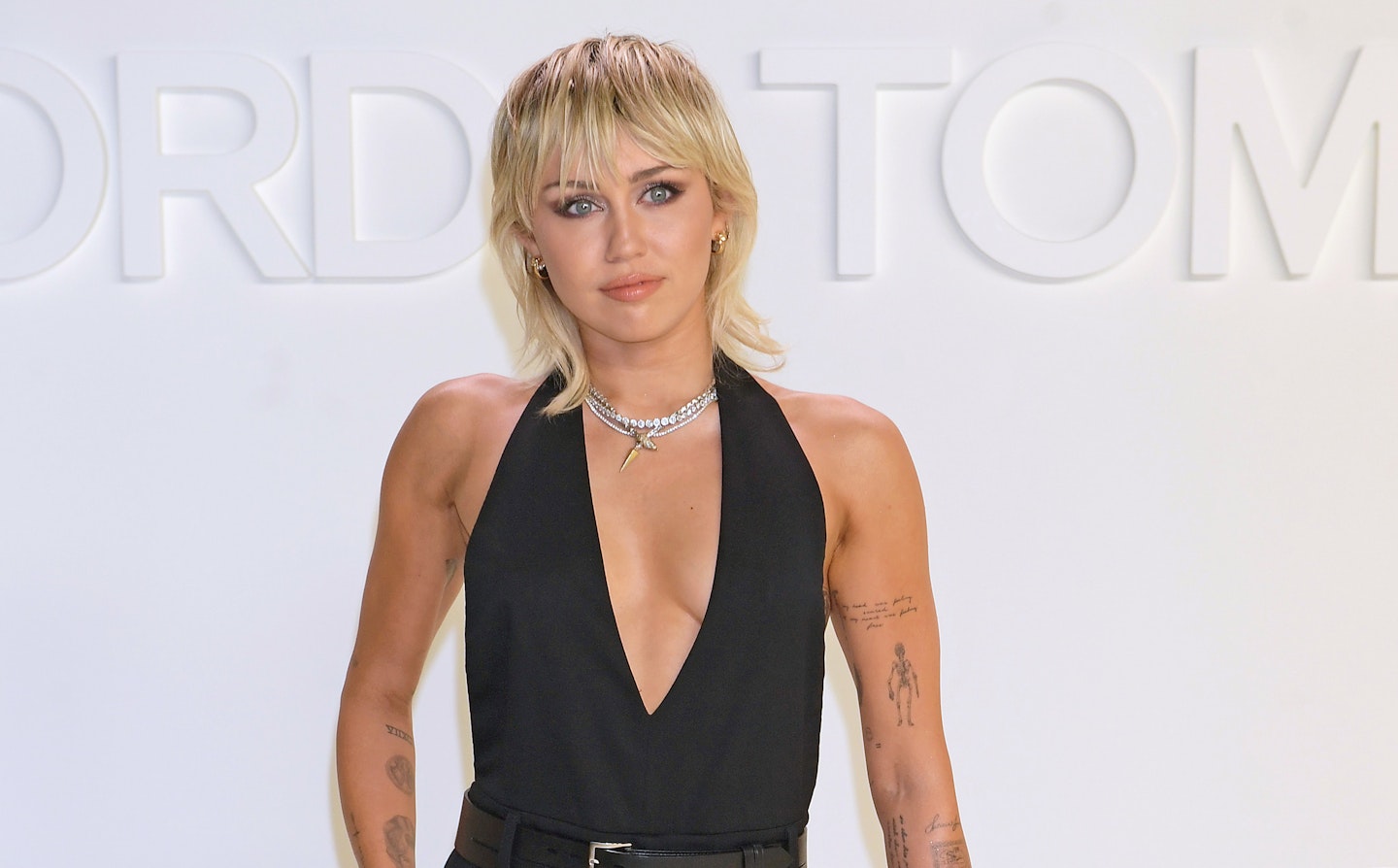 20 of 31
CREDIT: Getty
miley Celebrity hair transformations
A few years later she grew out her hair and rocked a mullet - let's face it, it's there's not a hairstyle Miley can't pull off.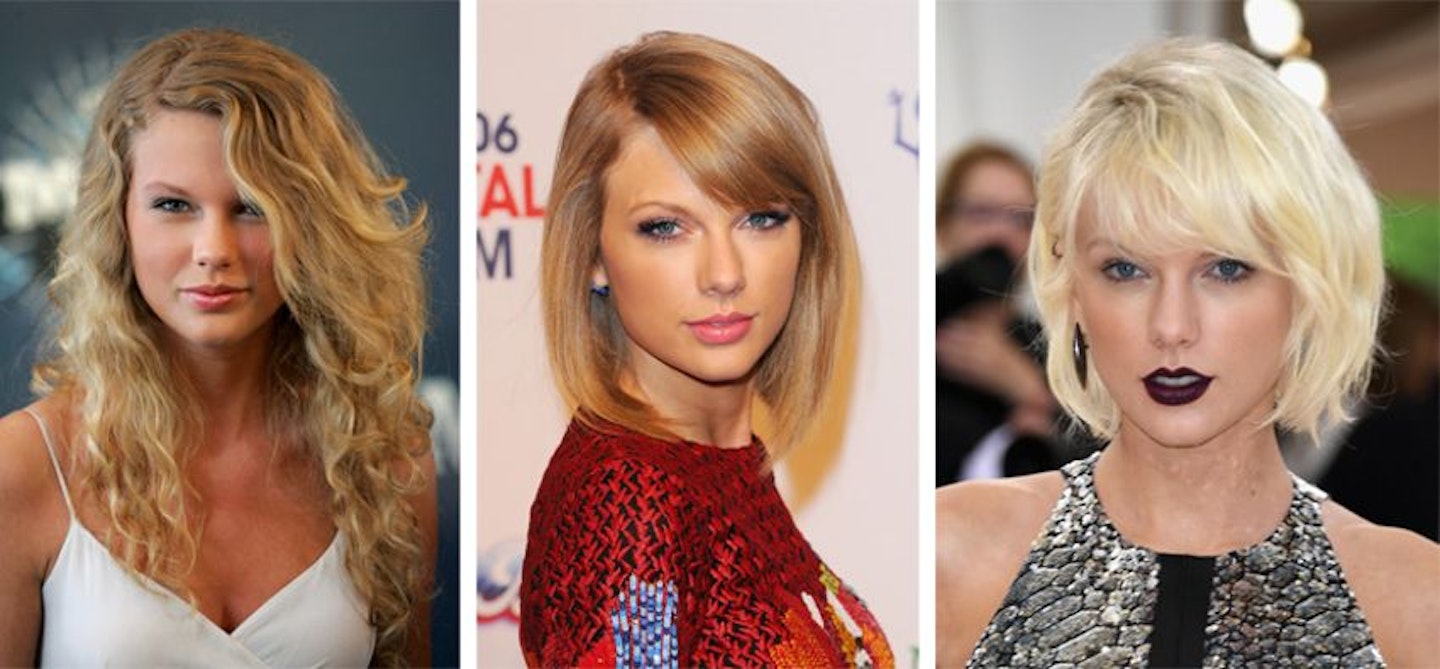 21 of 31
CREDIT: Getty
Taylor Swift
Taylor Swift too has had a hair-voltution. In 2006 she had big blonde curly sweetheart locks, then adapted it to make it very sleek and styled. Her biggest hair switch was in 2016 though, when she debuted her bleached bob when she attended the 'Manus x Machina' Costume Institute Gala.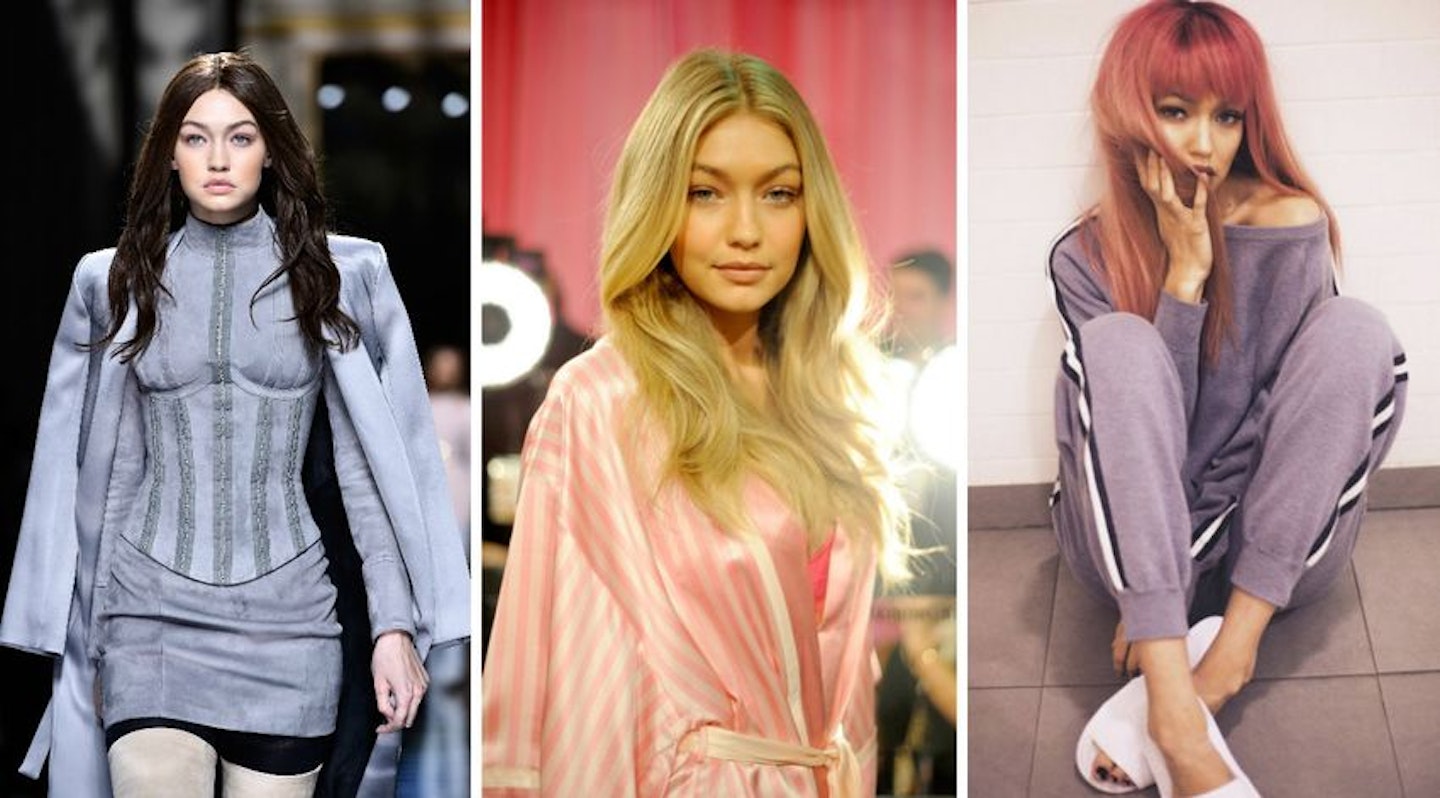 22 of 31
Gigi Hadid
Gigi isn't one to shy away from hair experimentation. She had a short pixie crop in 2015, went brunette to walk the Balmain catwalk at Paris Fashion Week, and lived out all of our hair dreams when she went pink.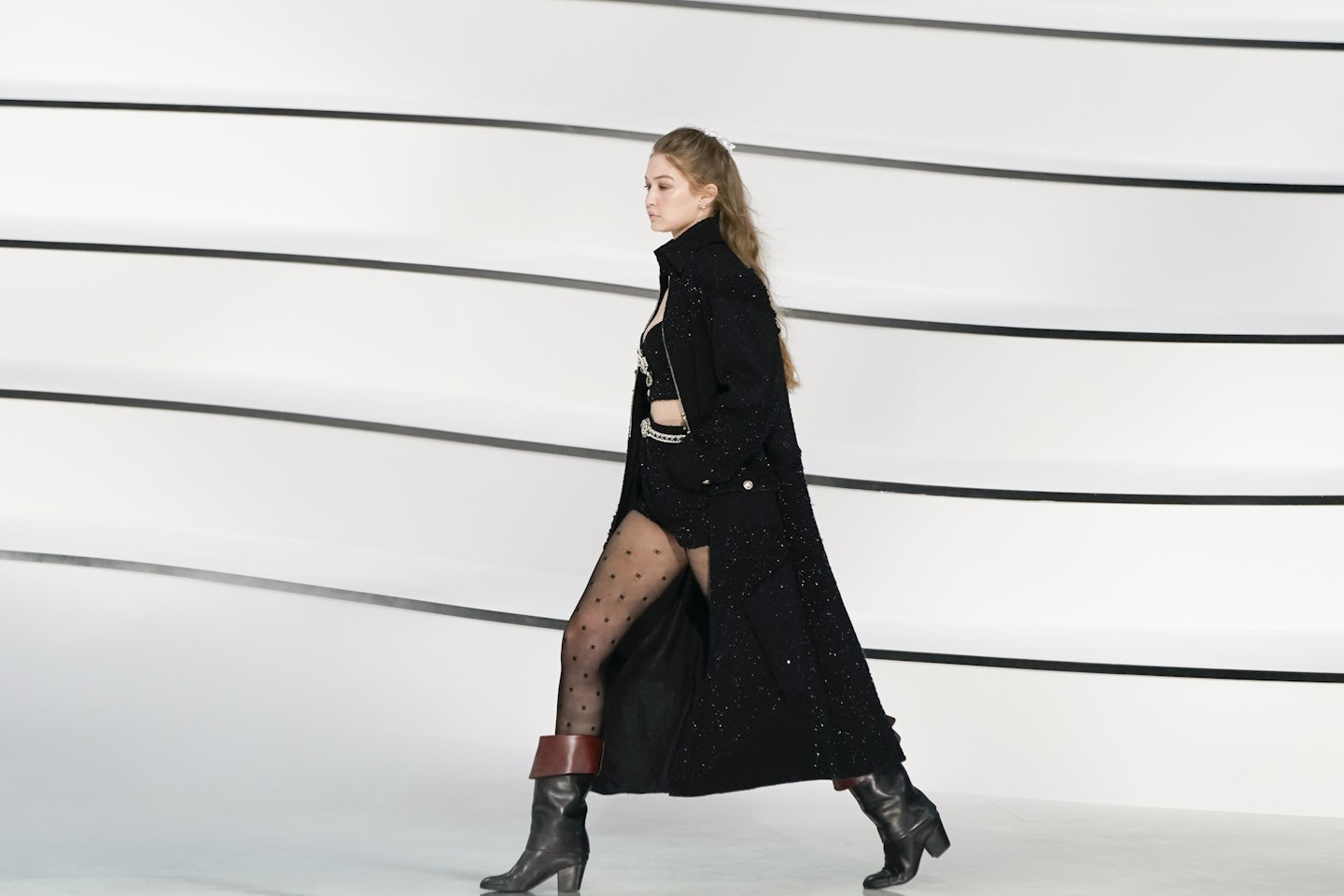 23 of 31
Celebrity hair transformations
Then when Gigi went through her pregnancy she went back to sporting her natural hair.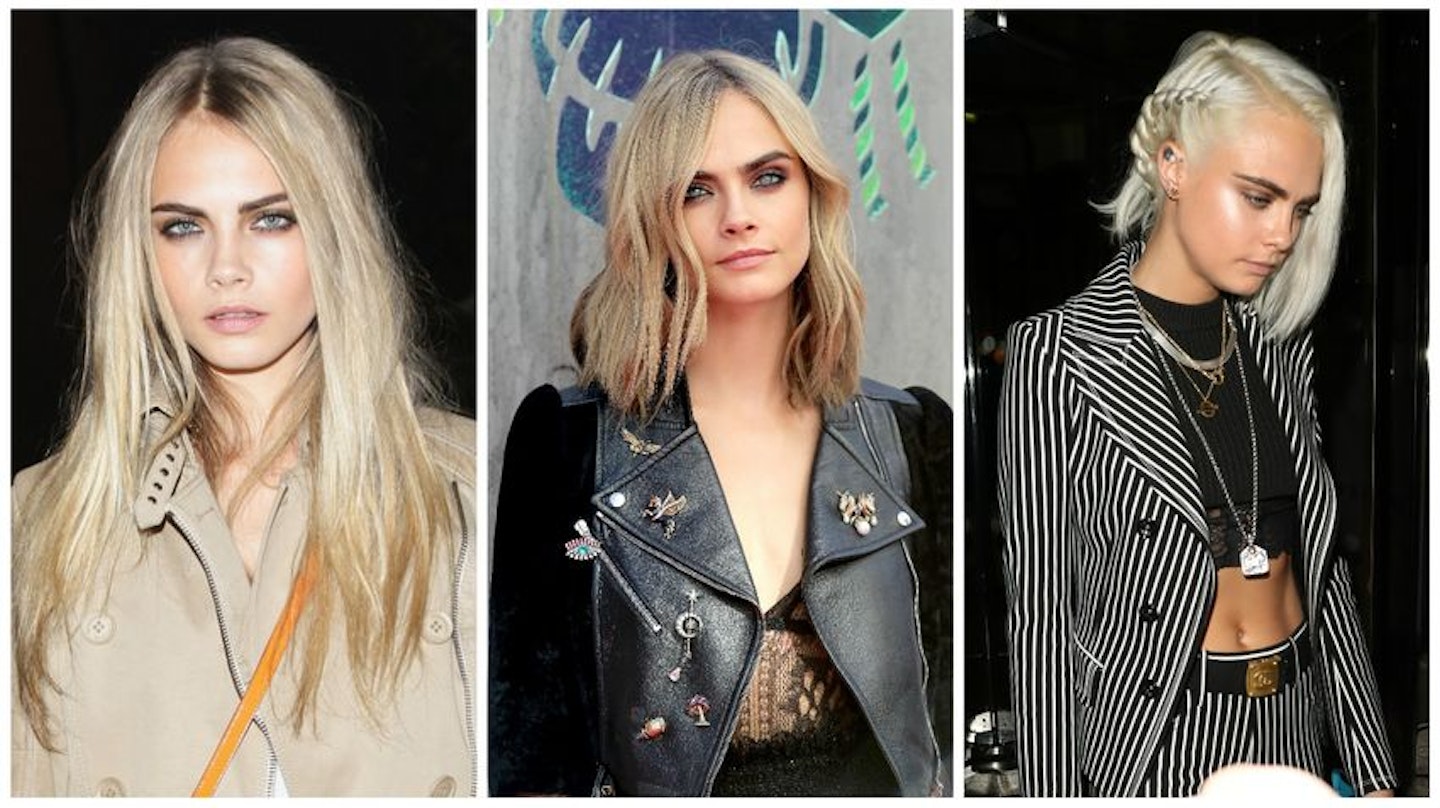 24 of 31
Cara Delevingne
Much like her big brows, Miss Delevingne's honey coloured hair has become a signature, since her early modelling days in 2010. For years she kept her locks long and loose, until she debuted a choppy 'Lob'.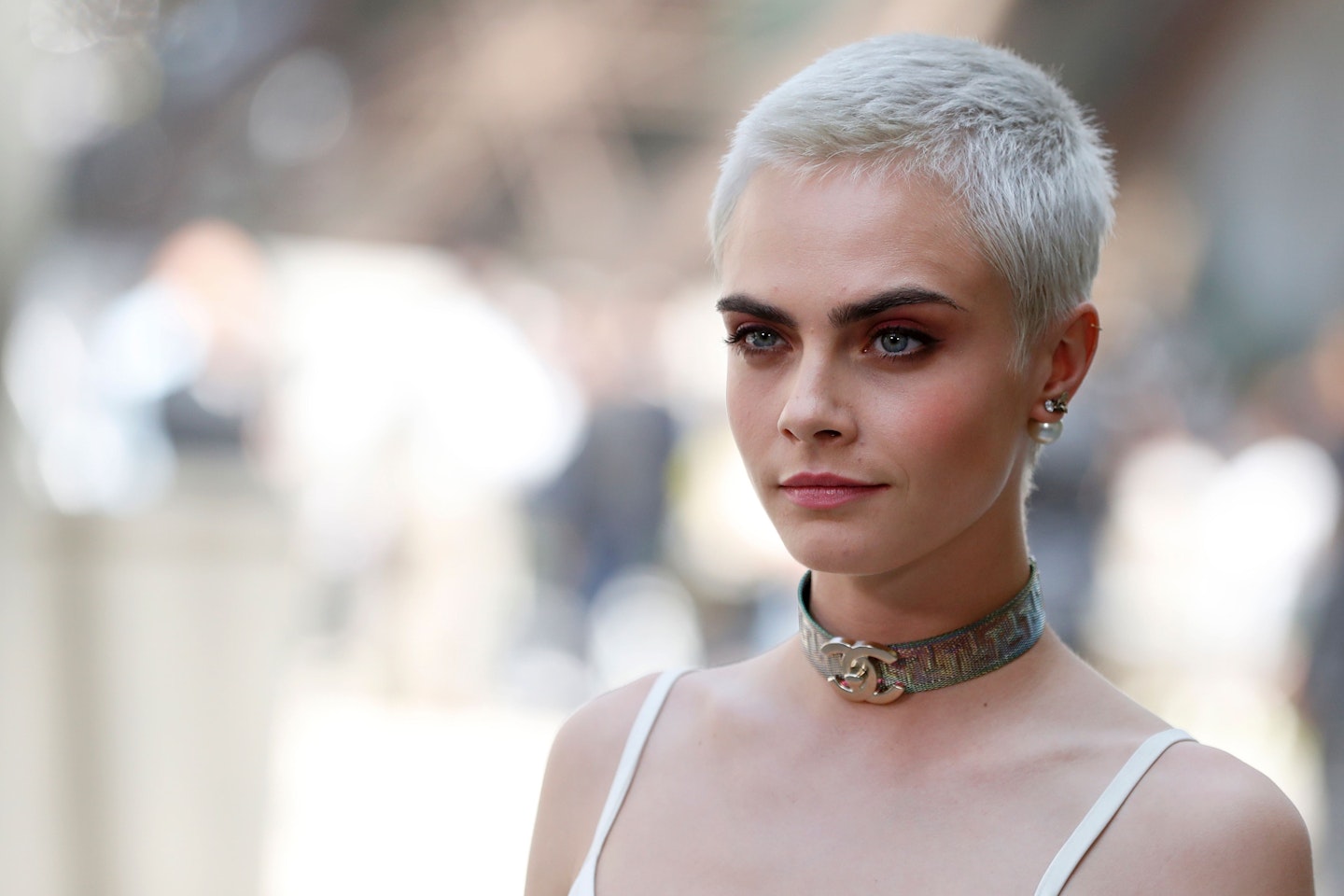 25 of 31
CREDIT: Getty
Celebrity hair transformations
But who can forget when she had a buzz cut? Cara could suit any style.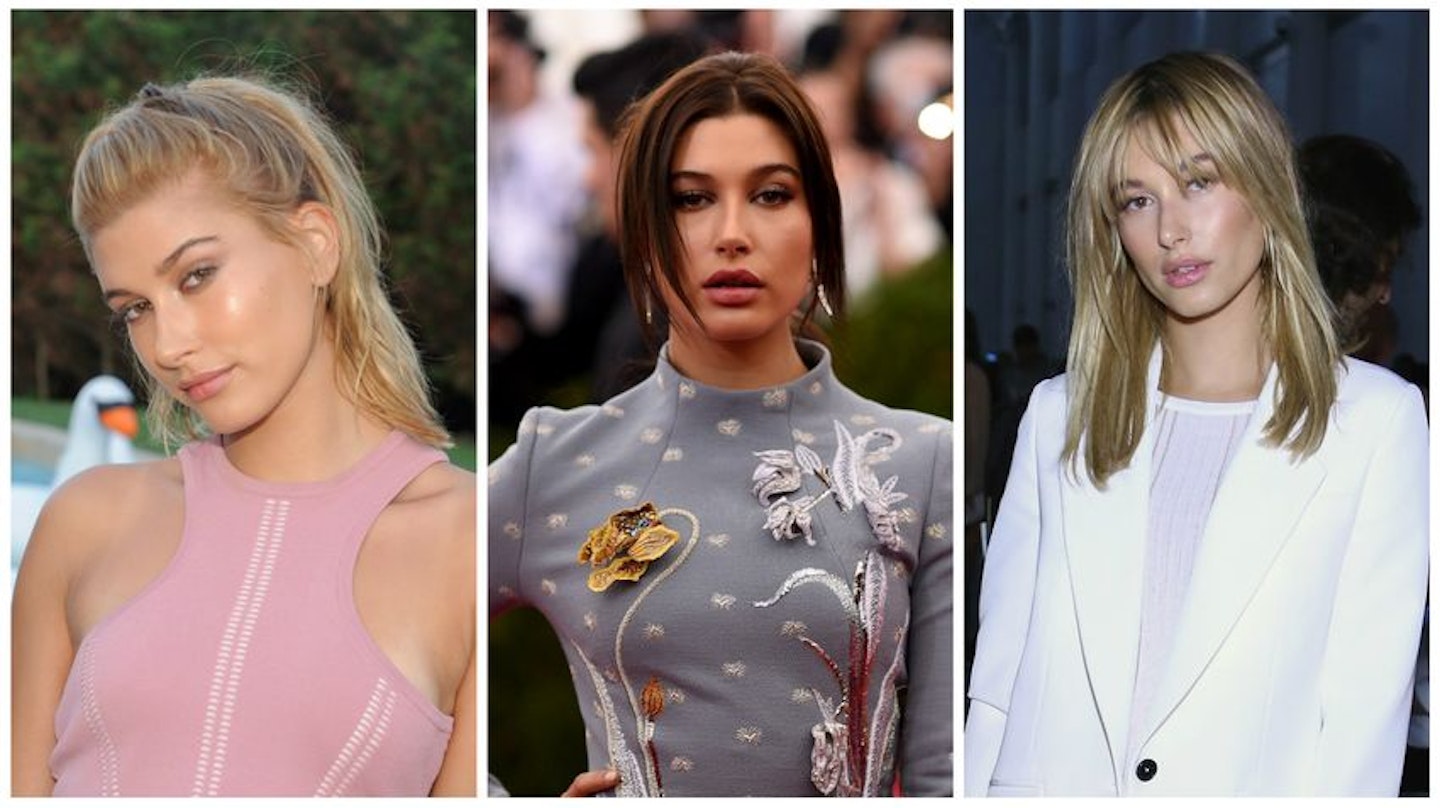 26 of 31
CREDIT: Getty
Hailey Baldwin
Hailey Baldwin, like most supermodels, has experimented with dramatic hair dye and cuts: blonde to brunette to short lobs and long bangs. (We prefer her honey blonde best, though.)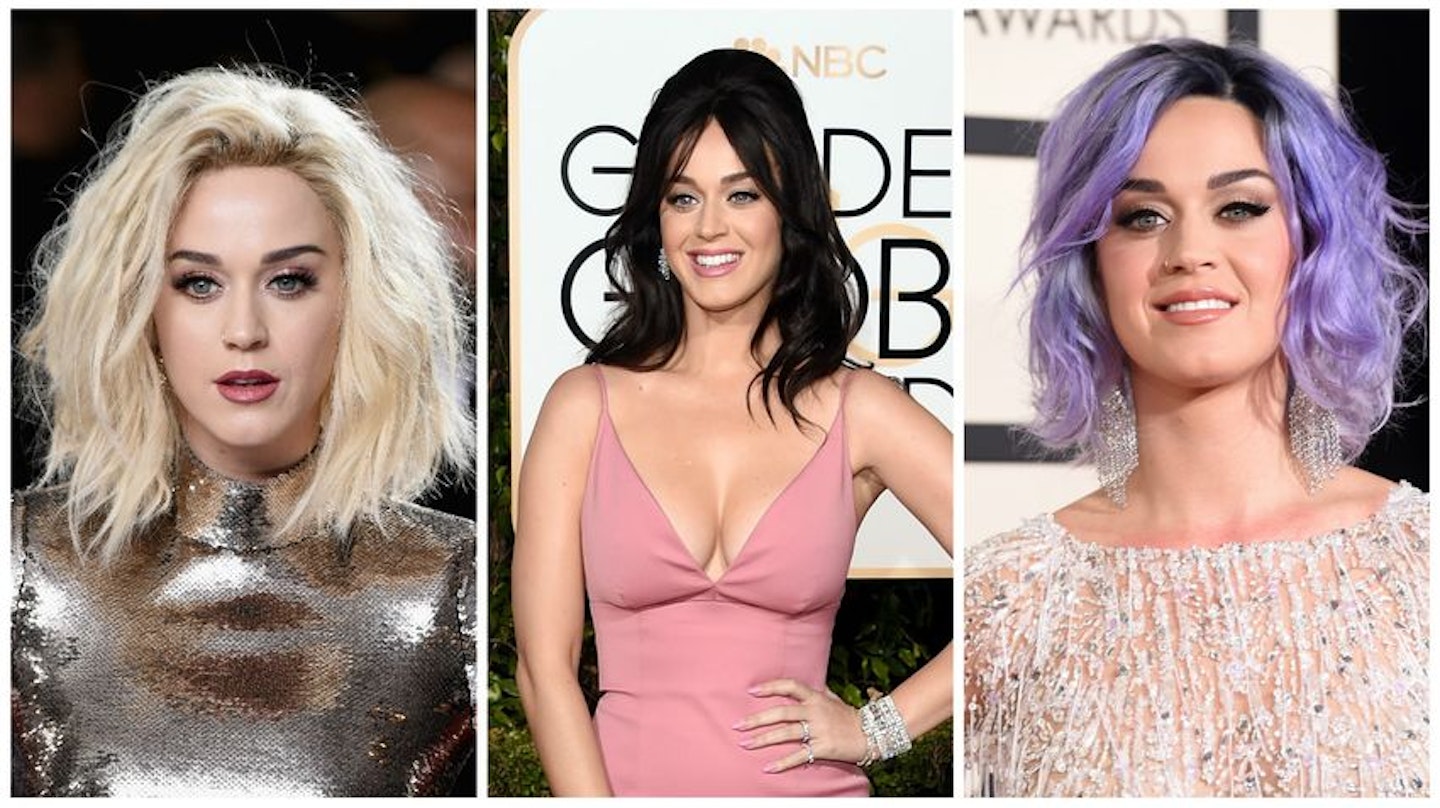 27 of 31
CREDIT: Getty
Katy Perry
Katy Perry has worn her hair every colour of the rainbow and it's actually becoming hard to figure out what her natural hair colour is. It is jet black. Is it mousey brown?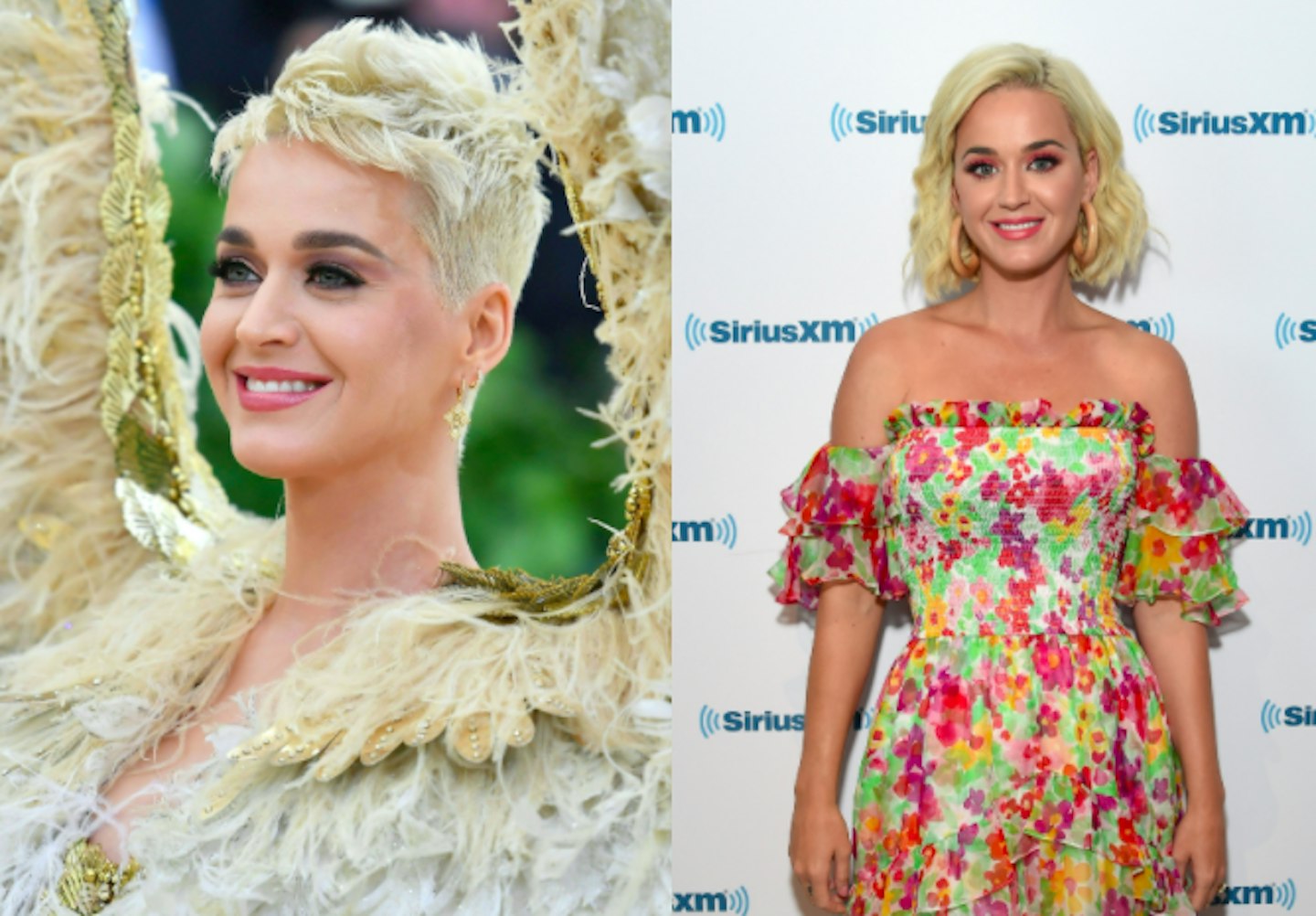 28 of 31
CREDIT: Getty
Celebrity hair transformations
She then shocked the world when she cut her hair into a chic bob (dyed platinum). A few years later and Katy is definitely growing it out; she now usually opts for a cute curly bob.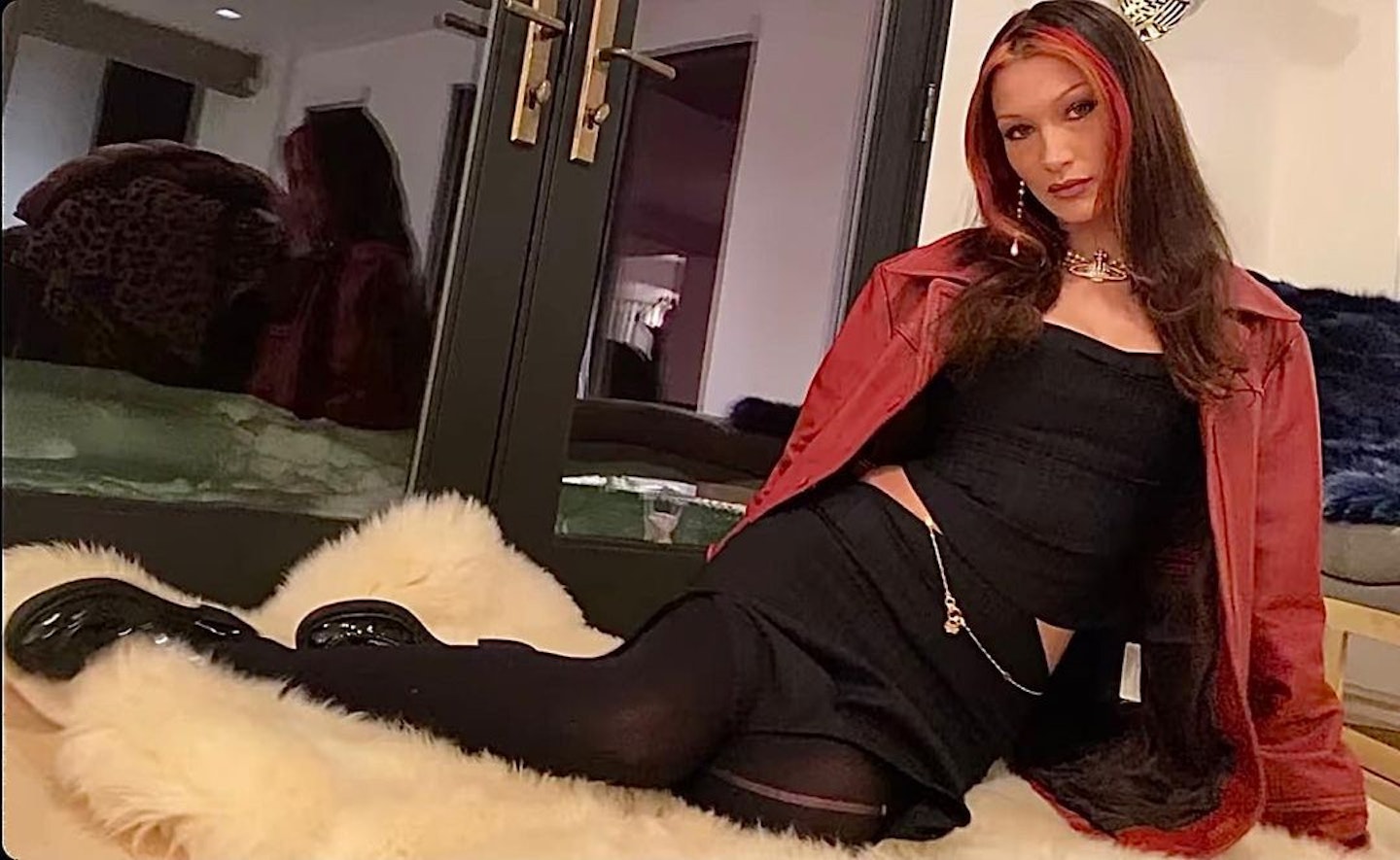 29 of 31
Bella Hadid
Bella's fiery red and gold highlights are giving us Ginger Spice vibes and we're totally here for it. Fancy a change? Follow suit and opt for a colour update just on the front section of your hair.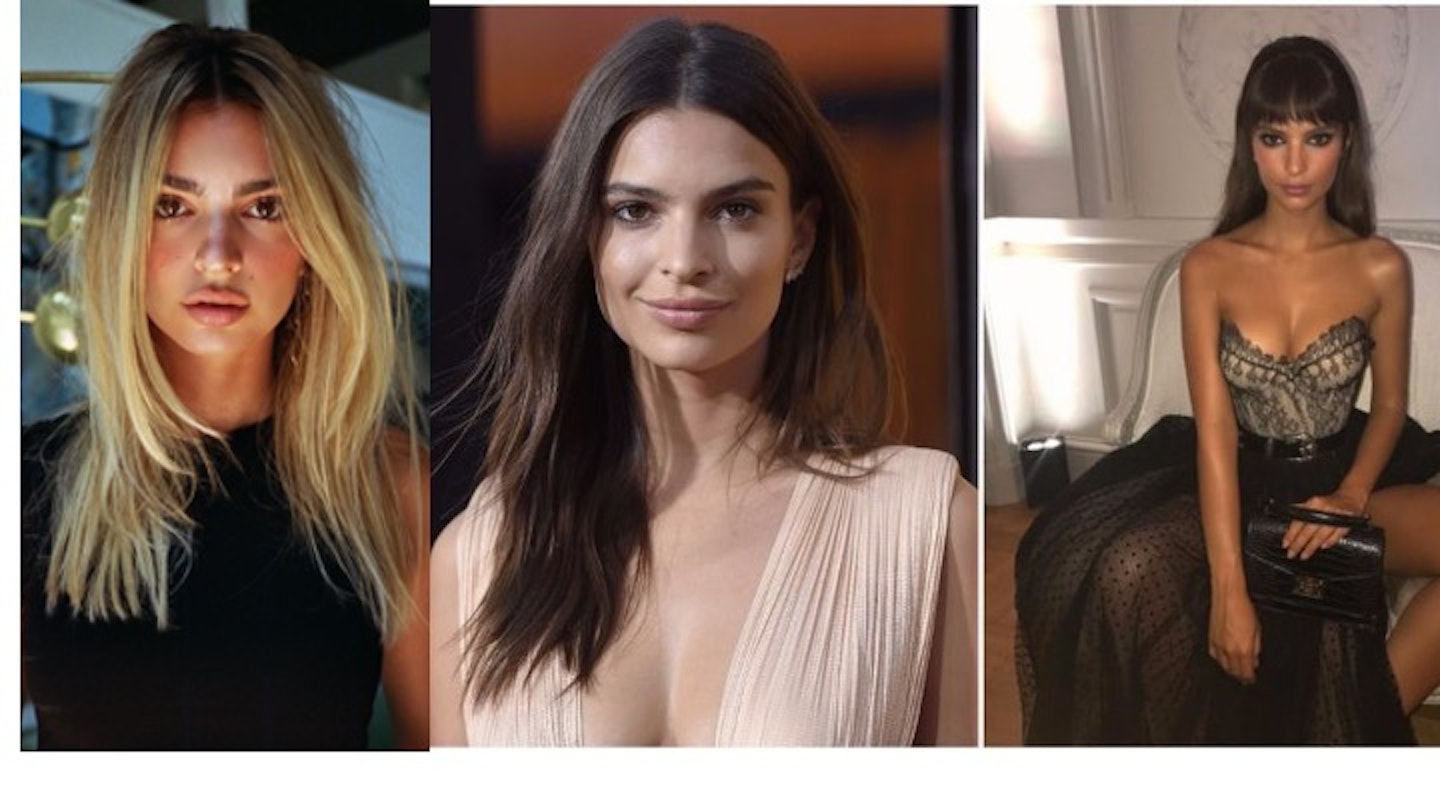 30 of 31
Emily Ratajkowski
All-around beauty Emily Ratajkowski is known for her long dark locks, and she doesn't often experiment with her hairstyle - yet as of recently she's gone creamy blonde.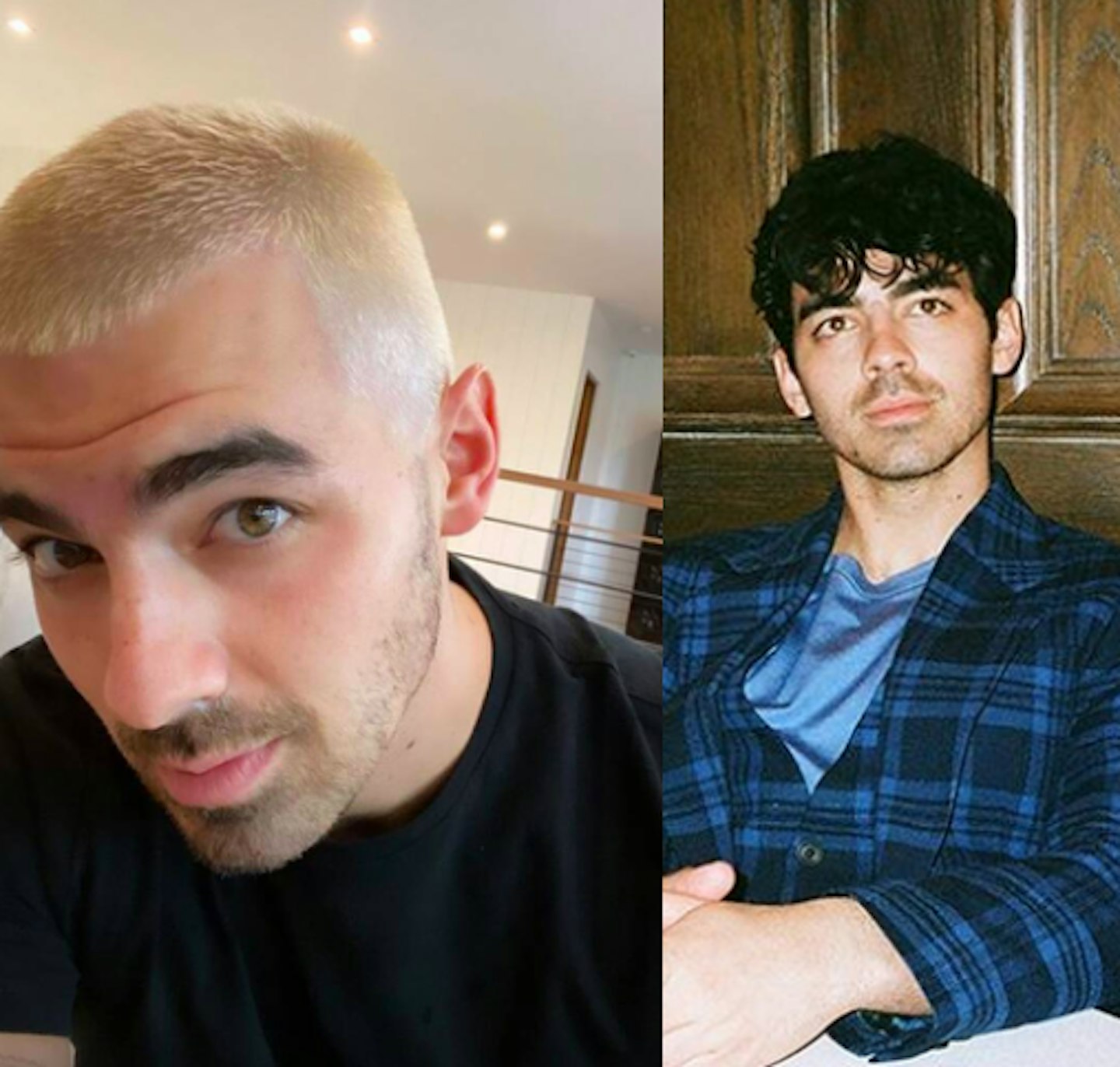 31 of 31
Joe Jonas
Joe Jonas debuted a new blond buzz cut on his Instagram stories and we're totally on board with the new look. It's eye-catching, it's daring, and he's totally twinning with blonde wife Sophie Turner - cute!
READ MORE: Pink Hair Is Officially Trending And Here's How To Do It Right
READ MORE: Meghan Markle's Complete Hair Evolution In Pictures