MAFS UK star Jay Howard has opened up about her split from Luke Worley in an exclusive interview with Grazia, admitting that had they gone the distance in the experiment, there is a possibility they would still be together.
'From my perspective, if we did have the chance to go through the whole experiment together, we would have been a lot stronger. I don't think that we would have split up and things might be different,' she admits.
Sparks flew between Lancashire-based Jay and Essex boy Luke at the altar, and their connection grew stronger week after week. But their journey on the E4 show was cut short when Luke was removed from the process following a physical altercation with co-star Jordan Gayle - and show rules meant that Jay had to leave with him.
'It was very unfortunate that we left when we did,' Jay says, 'but it was bittersweet at the same time. At that point, we'd kind of had enough anyway because it is a bit toxic when you're in there. You do get consumed by the whole experiment. It's literally your life for three months. When you do get "put back out" into the normal world, it takes a long time to adjust back.'
After leaving the experiment, Jay, 32 and Luke, 31, gave their marriage a shot on the 'outside world', even going on a ten-day holiday to Cyprus away from the cameras, which she calls 'the break they needed'.
It is sad that it didn't work out.
But eventually, a breakdown in communication, the over 240-mile distance between them and lack of mutual effort contributed to them parting ways. Speaking after the emotional dinner party scenes aired - when the rest of the group discovered they were no longer a couple - Jay admits to Grazia that she still has a lot of feelings for her ex.
She says, 'I'm so grateful that I met him - I shared that experience with him. It is sad that it didn't work out, but it is what it is. We still speak and we are very supportive of each other. I'll never speak badly about him, because he was my rock throughout the entire thing and he's built my confidence up.'
Elsewhere, Jay confirms that she is civil with both Jordan and his wife Erica Roberts, despite the former 'not being her favourite person'. However Luke - who took issue with Jordan's 'meddling' in their marriage - is not on speaking terms with his fellow TV groom.
Of the tussle between Luke and Jordan, sales manager Jay says, 'It's still a bit of a touchy subject between those two, to be fair. It did blow out of proportion to what it should have been at the time, but when you're in there and it's that intense, emotions do run very high. Everything is amplified.'
Jay - who was born without part of her left arm - has seen her Instagram following climb to 164,000 since her stint on the popular reality TV show. Her DMs have been filled with messages from people who are also living with a missing limb, or parents whose children are.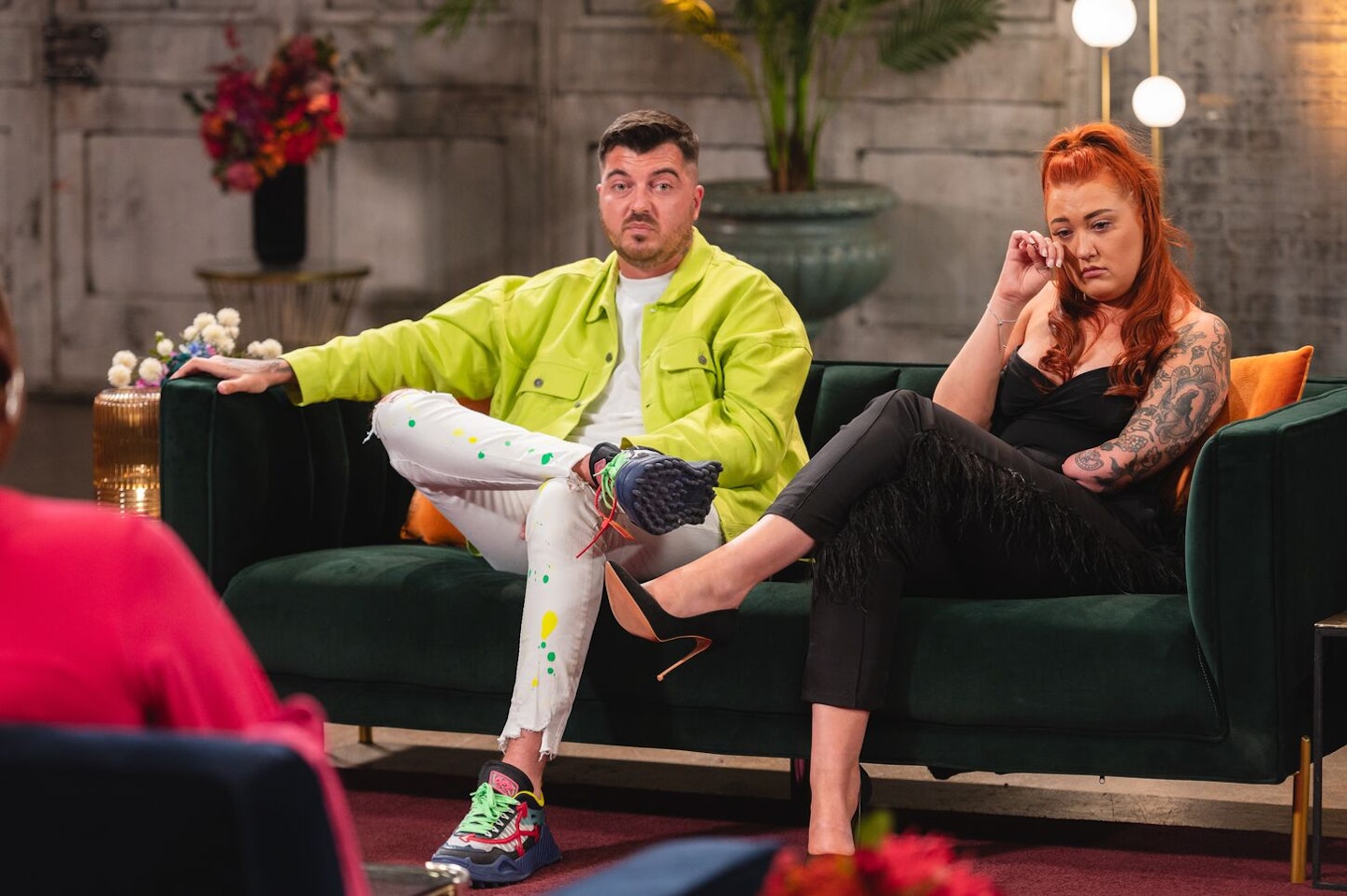 'The amount of love and support that I've been receiving is unreal,' she admits. 'I never thought that I was an inspirational person at all - I'm just Jay from Accrington. Yeah, I've got a disability, but I've never let that define me as a person. I feel honoured that people are looking up to me as an inspiration and saying that they wish that they had more confidence like [me].'
Life is just about to get busier for Jay. After fans found it 'refreshing' to see her disability portrayed on screen, she will be working with Reach, the UK's leading limb difference charity for young people.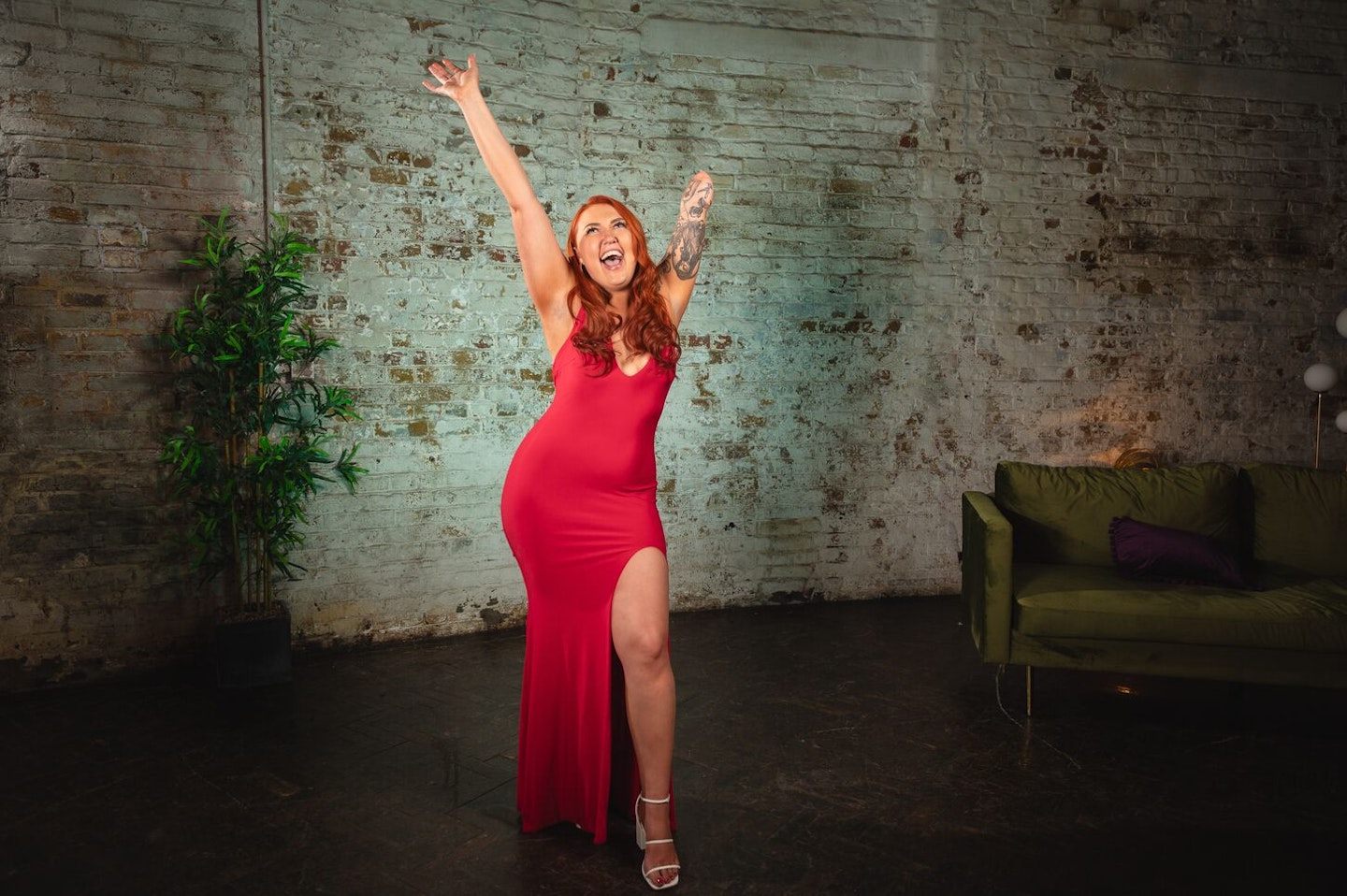 Calling the opportunity phenomenal, Jay - who will also be presenting an accolade and performing a song at next month's Inclusive Awards - explains, 'I want to help people as much as I possibly can. We shouldn't have to feel ashamed or embarrassed of the way that we look because we've been born with a limb difference or any kind of disability.
'It's hard growing up as a kid. But if I can just shed a little bit of light on embracing and learning to love yourself, then I'll be really happy.'
Post MAFS UK, Jay does not put herself in the famous bracket - 'I'm just a normal person!' - and is simply taking life day by day.
'The rest of the year, I'm just open to receiving. Any doors that are open for me, or anything that I can do to help and put a positive impact on society, especially in the disability community, I will be honoured and grateful,' she says.
Keep up to date with Jay on Instagram @Jay_Howard.