The most dramatic storyline of MAFS UK last night was obviously the removal of Luke Worley and his wife Jay Howard after Luke initiated a physical altercation with fellow groom Jordan Gayle.
Just in case you've been living under a rock and weren't aware that this series of MAFS UK has probably been the most eventful yet, essentially Luke wasn't impressed with the fact that Jordan had passed on how Luke had appeared to call his wife a 'pushover' and stormed over to Jordan and his wife Erica Roberts' flat and pushed Jordan.
Naturally Luke had to face the consequences for his behaviour and after apologising was forced to leave the experiment, as therefore was Jay.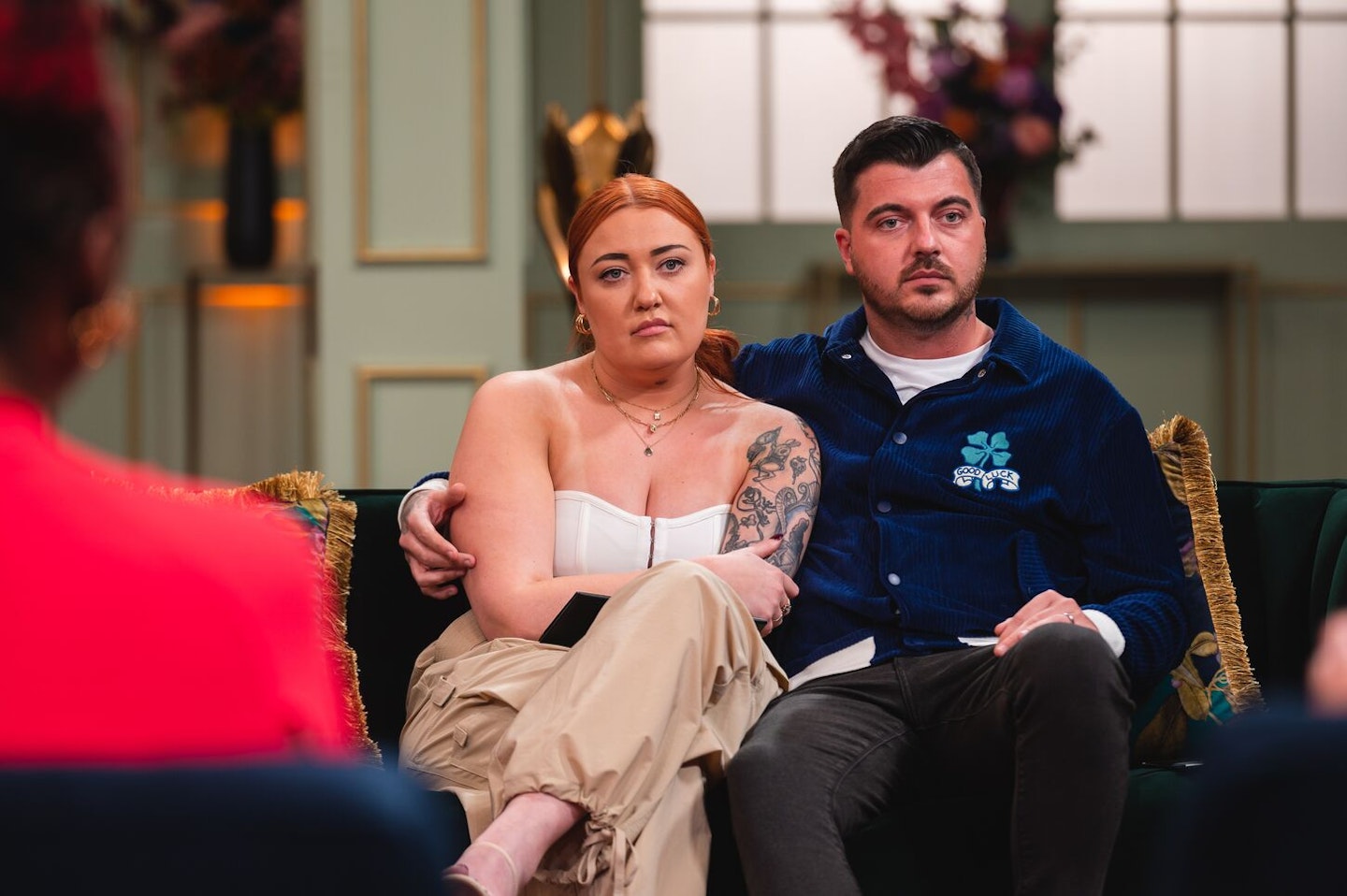 This appeared to result in a mixed reaction for the other brides and grooms, with many devastated but understanding of their removal.
A controversial moment however came from Peggy Lawrence, who – reacting to Luke and Jay's removal in a VT – said, 'Luke's actions although unacceptable just show how much he cares for Jay and how much he's willing to risk for love' which obviously raised more than a few eyebrows among viewers.
Whilst it's great to see someone standing up for themselves and their partner, when defending yourself becomes aggressive that's a problem.
Yes, there's no denying that being a part of the experiment must heighten situations, but if Luke is reacting to a minor incident by physically attacking someone, how is he going to react in future situations?
It needs to be addressed that some people like Peggy – and potentially Jay who recently hinted that she was still with Luke in a gushing Instagram post – may see what Luke did as a 'crime of passion'. It's still a crime to attack someone however, and it's unacceptable.
We know that the 'alpha male' image of men is attractive to some women, but Peggy needs to understand that there's a difference between being manly and being aggressive.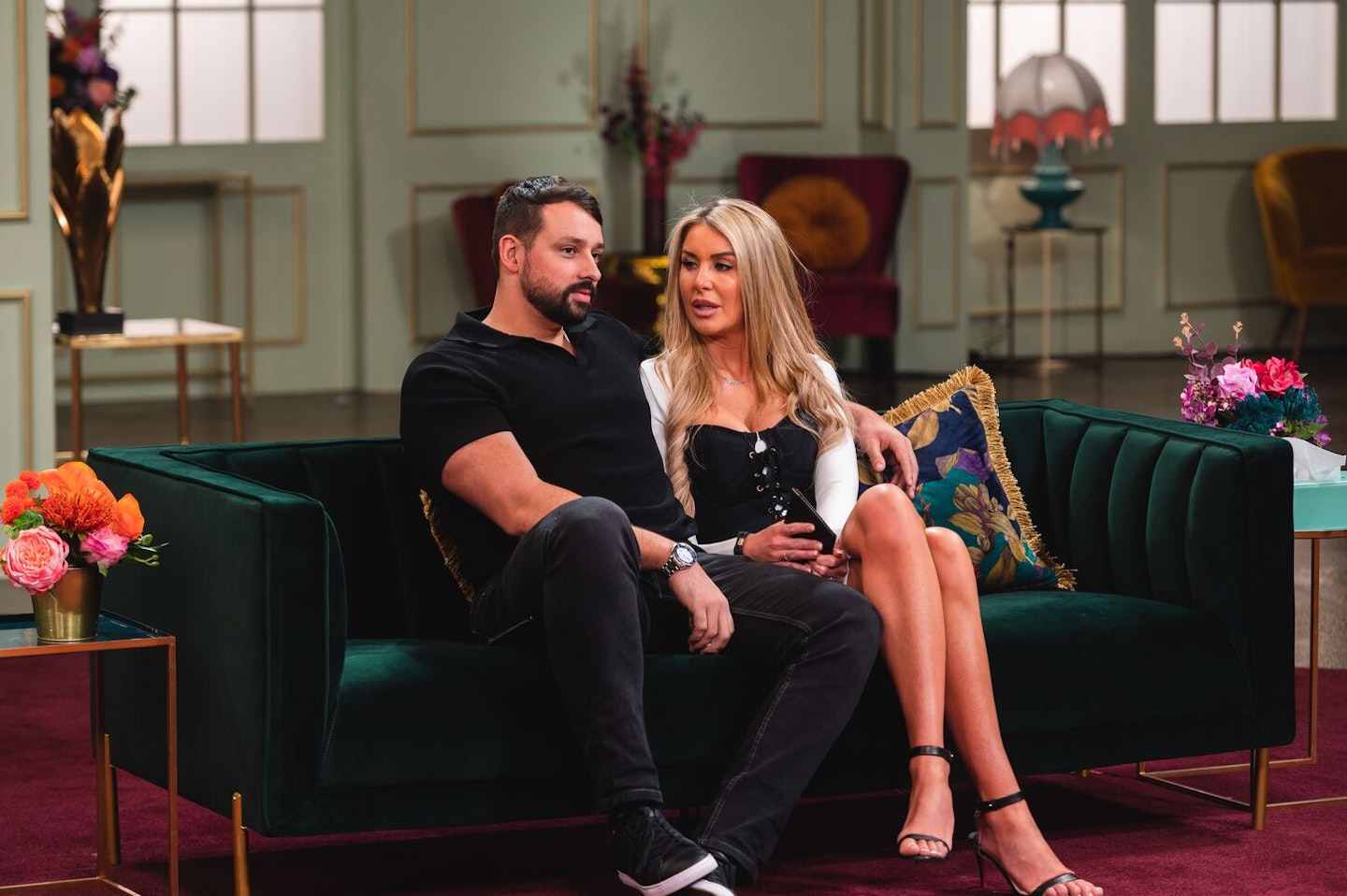 It's been positive to see the MAFS UK producers calling out the problematic behaviour that they've seen displayed by the male contestants this year like Brad Skelly – who was seen to be emotionally manipulative towards his partner Shona Manderson. While Brad hasn't publicly apologised for his behaviour on the show, he did say he was 'deeply unhappy' filming the show and blamed the producers for portraying him as a 'villain'.
More recently they've called out Luke for an aggressive Instagram post in which he threatened Jordan.
After Luke wrote, 'Tune in on Monday to see me slap Jordan the pussy #chatshitgetbanged' on his stories, they forced him to take it down and released a statement saying, 'The wellbeing of cast and crew is our utmost priority at all times throughout production and beyond. We have a zero-tolerance policy towards violence and we take any behaviour of this nature very seriously. We took prompt action as soon as this incident occurred, and Luke was subsequently removed from the experiment.'
Clearly Luke hasn't learned much about controlling his temper after being kicked of MAFS UK for it and that's a major red flag in our eyes.