While many viewers were convinced that Jamie Lynn Spears wouldn't mention her famous sister, Britney Spears, when she entered the Australian jungle to take part in I'm A Celebrity, Get Me Out Of Here!, her silence has been broken on the second night in the camp.
Jamie Lynn, a singer and actress, declined to mention Britney when addressing what she was best known for in her intro video, discussed her famous older sister for the first time in camp with First Dates maître d'hôtel Fred Sirieix.
'I think every family fights and has their stuff but I talked to her before I came here and we love each other,' she told Fred. Jamie's claim comes amidst speculation that Britney is no longer speaking to her family following the end of a painful 13-year conservatorship in 2021. In her tell-all memoir, The Woman In Me, Britney details how her relationship with younger sister soured beginning from a young age. While spending time with her family after her break-up with Justin Timberlake, Britney was shocked to see how Jamie Lynn acted. 'My little sister — well, when I tell you she was a total bitch, I'm not exaggerating,' Britney writes. 'It was clear that girl ruled the roost. Meanwhile, it was like I was a ghost child. I can remember walking into the room and feeling like no one even saw me. Jamie Lynn only saw the TV.'
Jamie Lynn, 32 also made the shocking revelation to Fred that she turned to lawyers to emancipate herself from her parents when she fell pregnant aged 16.
She tearfully recalled how she would lie to her mum Lynne about her whereabouts to seek legal advice.
The Zoey 101 star - who is mum to Maddie, 15, with her ex-fiancé Casey Aldridge and five-year-old Ivey with husband Jamie Watson - told Fred, 'When I first got pregnant, my erm... they didn't want me to have the baby.'
After Fred praised her strength of character, she continued, 'I told my parents I was going to emancipate them so that way I could make my own decisions.
'I was secretly telling her I was going to doctor's appointments, stuff like that, and I was going to a meeting with a lawyer.'
When discussing the emancipation, Jamie then explained, 'I was going to get gas one day but I went and met the lawyer and I showed up at the house with the lawyer.
'And he followed me there and she was like, "Oh my god." My poor, poor mom. We put her through it.'
She continued, 'She didn't want me to do that because she knew that would mean I would probably marry the father of this child and lose my fortune that I had amassed over the years, working since I was very young.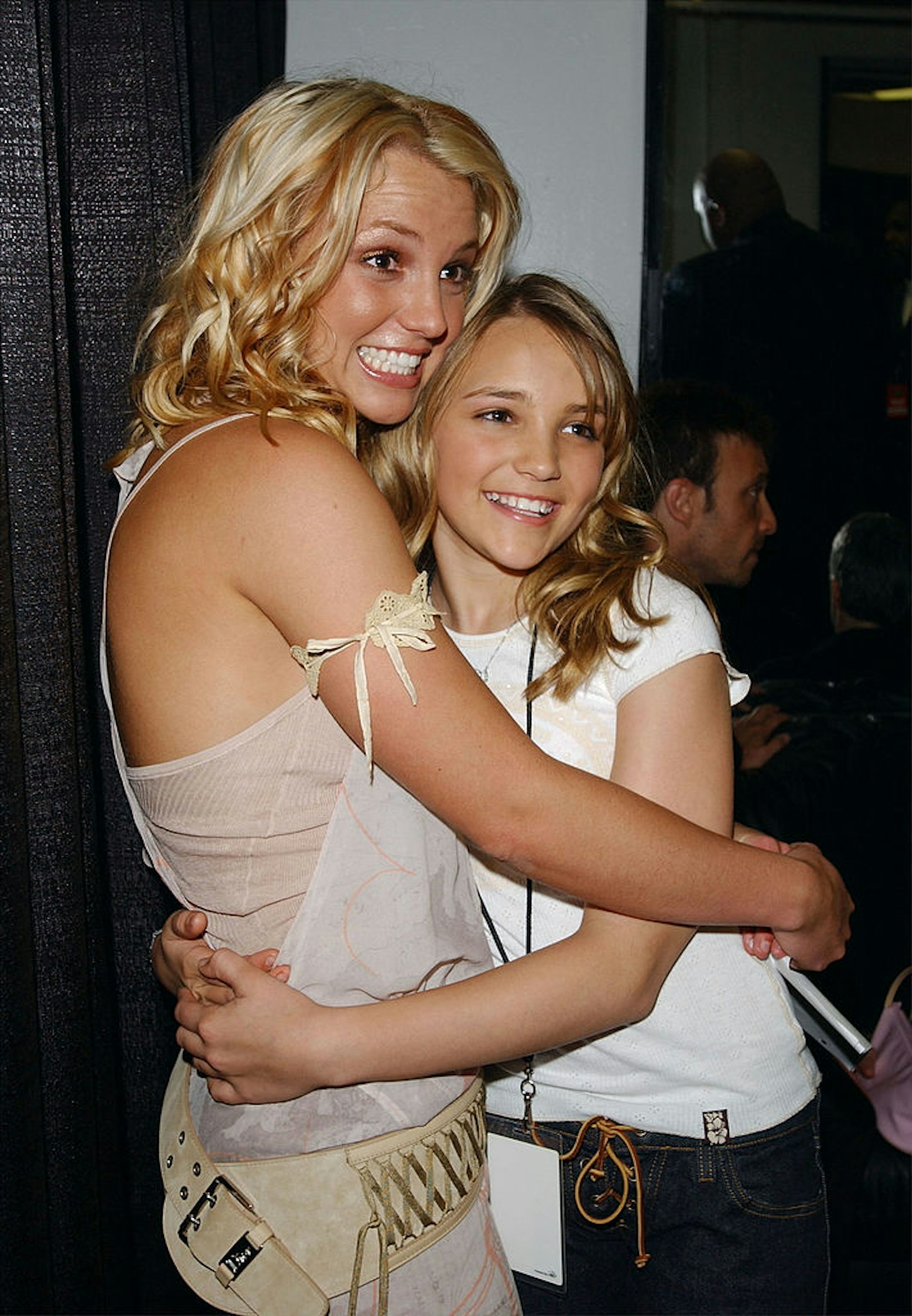 'She was like, "Just go baby. You don't need to, you know, just go.'"
Jamie Lynn said it was the first time in the world she 'had no one else'. 'It was like I was in control,' she admitted.
Elsewhere in the candid chat, the mum of two also revealed that she 'moved to Mississippi and literally hid' owing to the media attention about her teenage pregnancy.
'Everybody told me I was going to be a horrible mom. So I was like, "I've got to raise this baby by myself," and I did,' she said.