It's been a big year for Britney Spears, with the release of her bombshell memoir The Woman in Me - and it's fair to say her family don't come off particularly well in the book. Now, her sister Jamie Lynn Spears is set to appear in I'm A Celebrity Get Me Out Of Here - and if she does, it will likely be the first time any of Britney's relatives have spoken out or appeared in public since its publication.
In her memoir, Britney revealed details about the darkest and most difficult parts of her life and career, including the pain of her conservatorship and her troubled relationship with her family. So if the rumours are true that Jamie Lynn Spears is set to enter the jungle as a contestant of the hit ITV show, people will undoubtedly be intrigued to see if and what she says about her famous sister.
So, why is Jamie Lynn going on I'm A Celebrity? And what is her current relationship with Britney?
Who is Jamie Lynn Spears?
Jamie Lynn Spears is an actress and singer in her own right, but she is best known for being the younger singer of pop icon Britney Spears.
She played Zoey Brooks on the Nickelodeon teen sitcom Zoey 101 in the mid-noughties and plays Noreen Fitzgibbons in the Netflix romantic drama series Sweet Magnolias.
Jamie Lynn has two children and she had her eldest daughter Maddie when she was 16 years old – a story that made tabloid headlines around the world at the time. Jamie Lynn had her second daughter in April 2018, with her husband Jamie Watson, who she married in 2014 after two years of dating.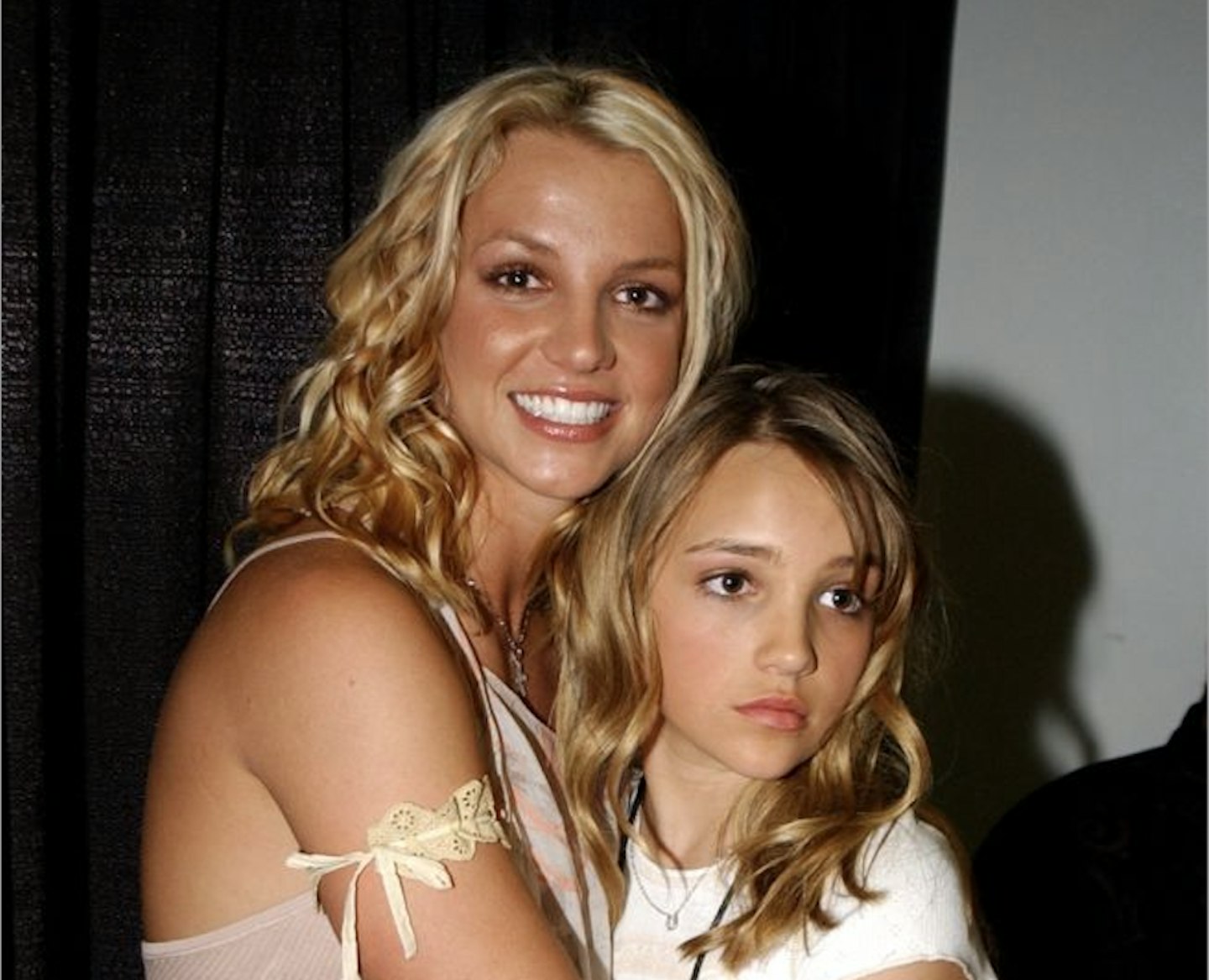 How old is Jamie Lynn Spears?
Jamie Lynn Spears was born on 4 April 1991 and is 32 years old.
Do Britney and Jamie Lynn Spears still speak?
Despite publicly falling out during Britney's conservatorship battle, and following the release of Jamie Lynn's memoir, Things I Should Have Said in 2022, the sisters are rumoured to be on speaking terms again. It seems they may have mended their relationship this year as Britney posted, 'It was nice to visit my sister on set last week !!! I've missed you guys so much !!!' on Instagram in June.
She added, 'loyal girls stay home but it's so nice to visit family.'
However, they have had to overcome a lot to get to where they are now. Jamie Lynn gave an interview with Variety earlier in the summer and broke down in tears while discussing the strain the conservatorship battle placed on their family. Later on in the interview, Jamie Lynn goes on to say that she hopes her daughters are proud to be related to Britney Spears.
'Look at what we've accomplished,' she said, 'we came from a small town and now everybody's fascinated by the good and especially the bad. But wow, look at the example of a strong female you have.'
Is Jamie Lynn Spears going on I'm A Celebrity?
Jamie Lynn is rumoured to be a contestant on this year's I'm A Celeb, but it's unclear whether she will speak about her relationship with her sister if she goes on the show. If the rumours are true then fans will be watching closely to find out how Britney's family feel about her memoir and whether they are all on good terms.
An insider said: 'Jamie Lynn has got decades of history and bad blood with Britney to rake over and has laid out her feelings pretty clearly in her own book. It will be interesting to hear her spill the beans about her life and her family and the controversial conservatorship - and to find out whether the sisters really do get along now - or not.'