The Real Housewives of Beverly Hills is back for another season, bringing even more friendship feuds and marriage breakdowns to the 90210 zip code. And joining the likes of OG Kyle Richards and ice queen Erika Jayne is Annemarie Wiley, the new housewife on the block for season 13.
Annemarie will be joining RHOBH stars Kyle Richards, Garcelle Beauvais, Sutton Stracke, Erika Jayne, Crystal Kung Minkoff, and Dorit Kemsley on the reality TV show. Opening up about joining the iconic cast, she said, 'It feels amazing to join the cast. I'm super excited to share my crazy, amazing, adorable family with everybody.'
Although Annemarie doesn't appear until a few episodes in, she's sure to bring some drama - with the newcomer already revealing she's set to butt heads with Sutton and Crystal.
Want to know more about the next housewife to be shaking up the Beverly Hills scene? Here's everything to know about Annemarie Wiley.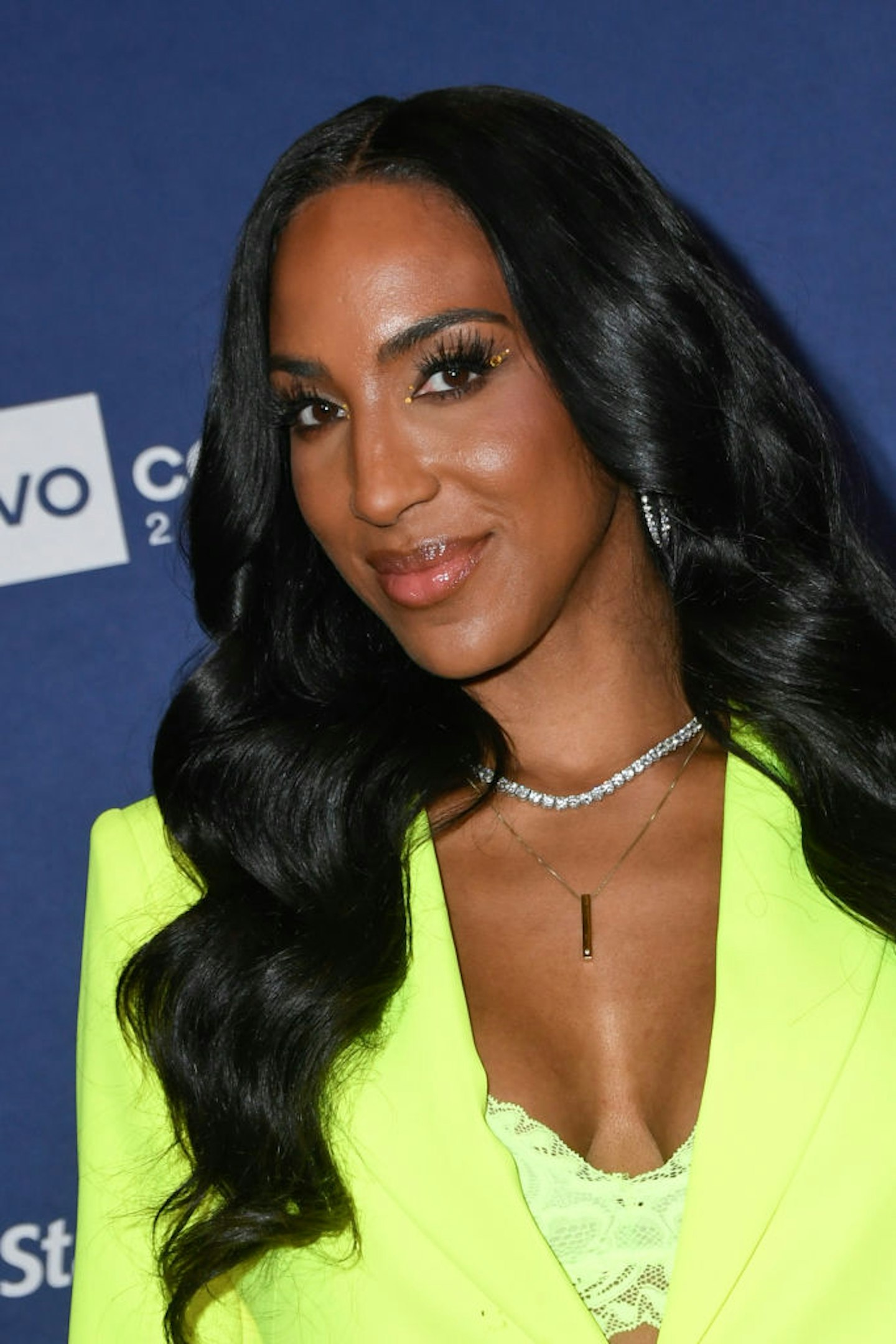 Who is Annemarie Wiley?
The latest member of The Real Housewives of Beverly Hills cast, Annemarie has joined the cast for season 13.
According to her official bio, 'self-professed Type A personality' Annemarie is 'always on the go.' If she's not hitting the gym for a 5 a.m. workout session, the star can be found dropping her kids off at school before starting work.
Opening up about joining the cast during BravoCon 2023, Annemarie shared, 'Going into this, I already knew Kyle. Kyle and I are neighbours. And then Crystal and I have mutual friends, so I really felt that I was supported and welcomed when I joined this group of ladies.'
Already a fan of the Housewife franchises, it looks like the star is well aware of what's in store - revealing, 'I think I watched probably the first seven or eight seasons of Beverly Hills. I also watched Potomac and Atlanta.'
How old is Annemarie Wiley?
Annemarie was born on October 10, 1983, making her 40 years old. FYI, her star sign is the intelligent and persuasive Libra.
Where is Annemarie Wiley from?
According to her Instagram, Annemarie is a 'proud' Canadian. Of Dutch and Nigerian descent, the star was adopted shortly after she was born, growing up in Vancouver.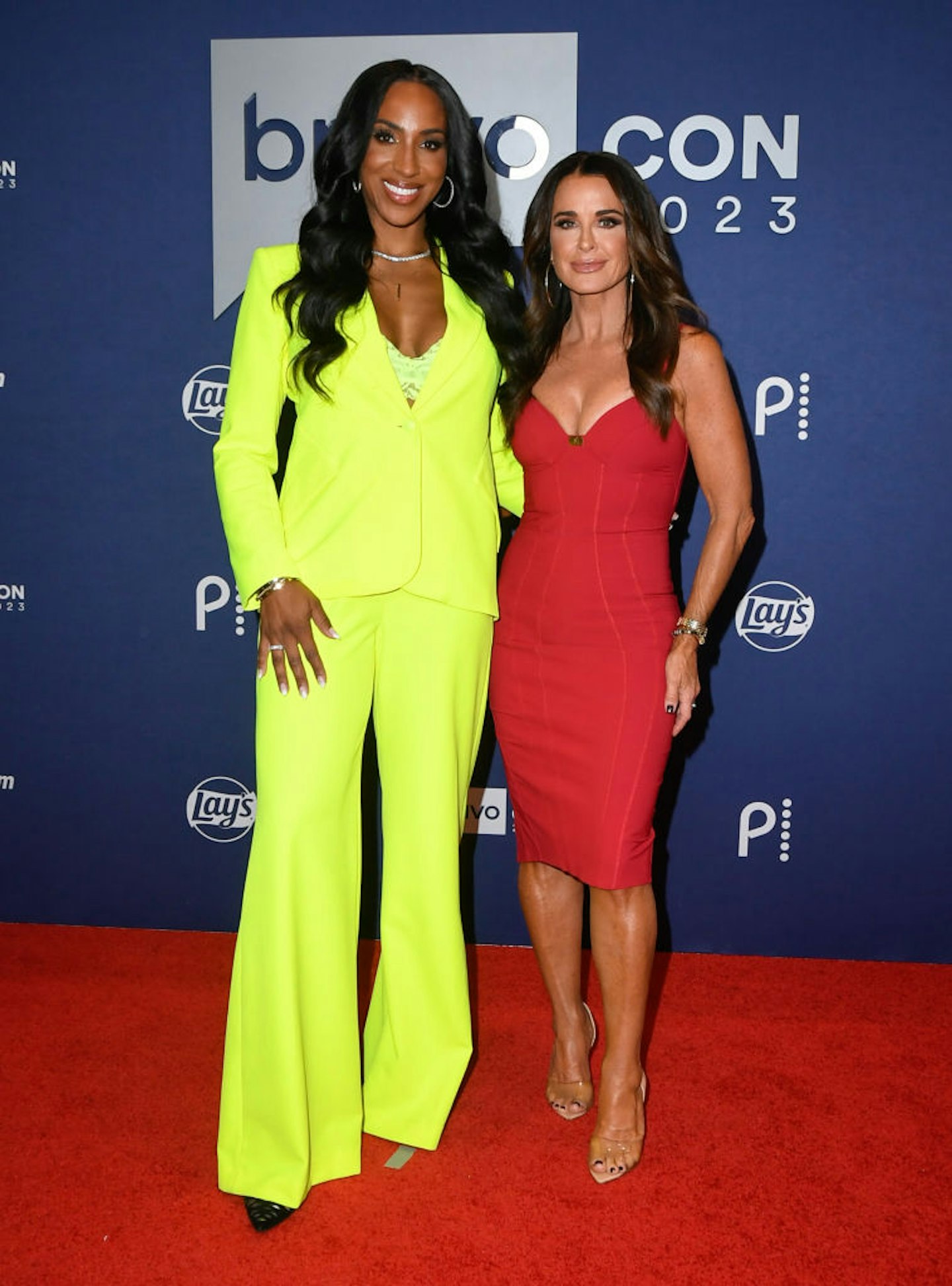 What is Annemarie Wiley's job?
Annemarie is a certified registered nurse anaesthetist, currently working in several surgical centres across the Los Angeles area. When asked during a panel about her career outside of reality TV, Annemarie shared, 'I feel like we are redefining the name 'Housewives' – we're all modern women. We all do a lot of things.'
And the star also opened up during another BravoCon talk about bringing her job onto the show - hinting that one episode will see her deal with a medical emergency. 'You're going to see something happen in Spain where I had to put on my hat and get to work,' she shared, adding 'It was pretty scary.'
Who is Annemarie Wiley's husband, Marcellus Wiley?
While RHOBH is certainly raising Annemarie's status in the world of Bravo, it turns out her husband is pretty famous himself...
Annemarie is married to former NFL player Marcellus Wiley, having tied the knot back in 2014. Playing in the American football league for 10 years, the former defensive end played for teams such as the Dallas Cowboys and the Jacksonville Jaguars.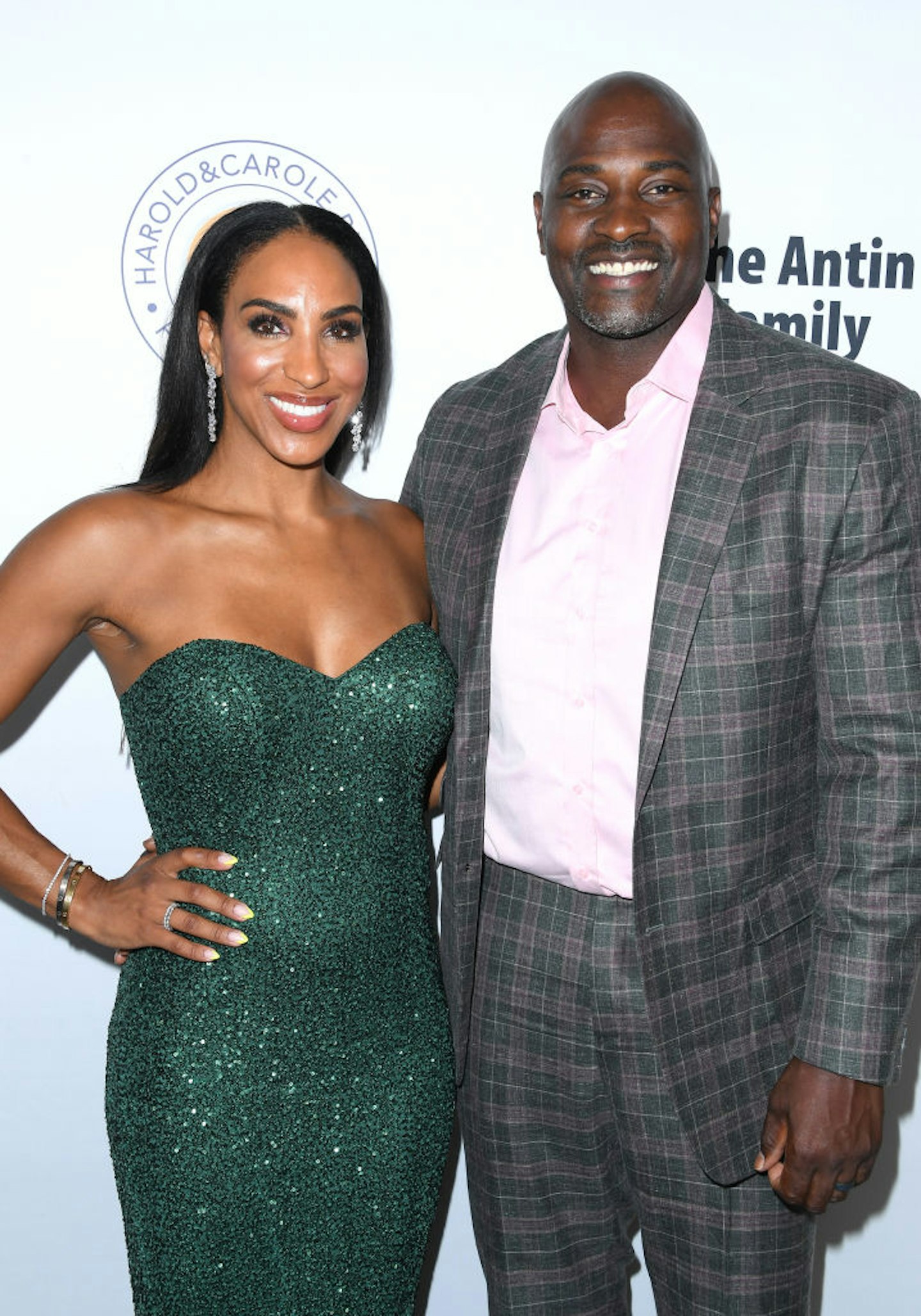 After stepping back from American football, the athlete went on to kickstart a career as a presenter on stations such as ESPN and Fox Sports. Currently, Marcellus is the founder and CEO of Project Transition Foundation. The nonprofit aims to provide resources and funding to the community.
And opening up at BravoCon 2023, Annemarie revealed that it was actually her husband who encouraged her to take up a role on the iconic housewives show. She shared, 'When Kyle text me, Marcellus was the one who said "Honey, yes! Go and do this!" He played football for 10 years and has been broadcasting for a very long time, so I was always very happy to be the mom, and working woman, and everything.'
Does Annemarie Wiley have children?
Annemarie is a mother of four, sharing son Marcellus Jr., seven, and daughters Ariya Jane, four, and Alivia Marie, three, with Marcellus.
Annemarie is also stepmum to Marcellus' daughter from a previous relationship, Morocca Alise, 24.
What is Annemarie Wiley's net worth?
It's thought the RHOBH net worth is around $2.5 million.
Does Annemarie Wiley have Instagram?
Yes! You can follow the star on Instagram @annemariewiley.
Where can I watch The Real Housewives of Beverly Hills?
To watch the new season of The Real Housewives of Beverly Hills, head on over to Hayu. The home of reality TV outside of the USA, the streaming platform allows you to watch your favourite shows on demand. Best of all, it's an affordable £4.99 per month. Time to binge watch your favourite housewives!