The past few years we've been denied so much that is good for the soul, from seeing friends and family and travelling the world freely, to the simple pleasure of a mani-pedi and blow dry at the salon. And let's face it, since that fateful freedom day we've been spoiling ourselves ever since. According to Tripadvisor, data shows we're desperate to indulge in some much needed pampering, as demand for spa hotels on Tripadvisor is up 24% since January and more than 12% in the last month alone.
Take a look on Google Trends and you'll see the same intrigue, 'spa hotels UK', 'spa hotels Peak District' and 'spa hotels Devon' are all breakout search terms right now. And we can see why. Far removed from a tiny Airbnb in the middle of town, spa hotels mean you can really treat yourself to indulgent treatments, lounge days by a pool or hot tub and the ultimate relaxation atmosphere nestled in the most beautiful locations in the UK.
It's with that in mind we decided to scour the internet for the best spa hotels in the UK, picking out our favourite seven for your booking pleasure. So enjoy, guys, you deserve it...
The best spa hotels in the UK
Best Spa Hotels In The UK - Grazia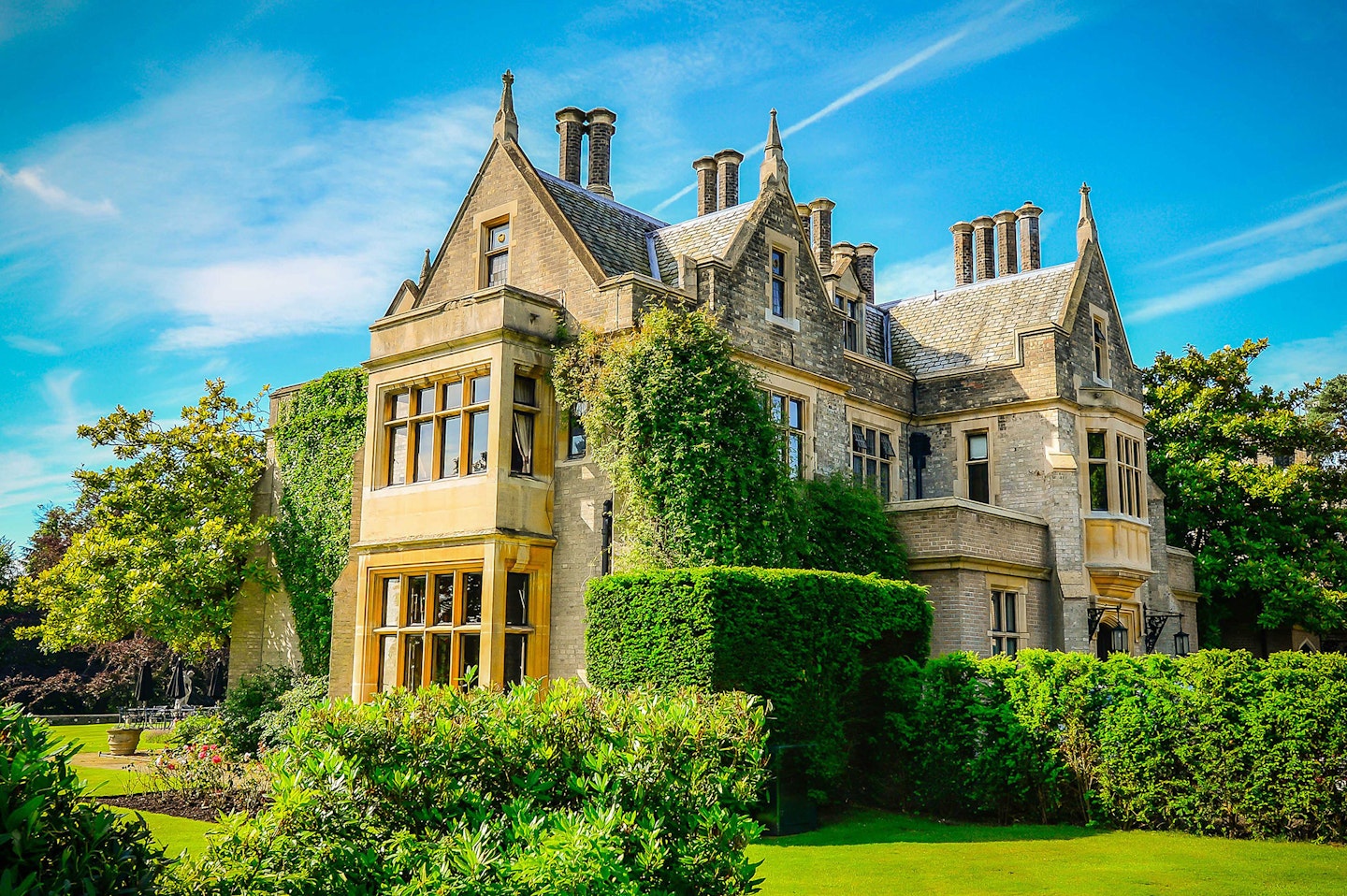 1 of 17
Foxhills Country Club, Surrey
This stunning country club set within a 400-acre Surrey country estate has three golf courses, a luxury spa, five swimming pools and three restaurants! The serene escape is the epitome of countryside luxury, a calming oasis less than two hours from London with unmatched service that makes you feel as though you're part of the Foxhills family. It's rich, centuries old history is evident in the decadent design and yet the rooms feel as chic and modern as ever.
Foxhills award-winning spa was named the Best Hotel and Spa Facility in the National Fitness Awards 2022, combining active leisure pursuits with rejuvenating treatments from the best, highly-trained therapists. You can refresh your mind and body in their seven thermal experiences, two pools, hot tubs, indoor and outdoor relaxation areas, as well as a spa garden.
If you're after the ultimate relaxing escape, Foxhills is perfect for groups celebrating a special occasion or a romantic break for two. Get ready to feel like a new person when you leave this one-of-a-kind country club.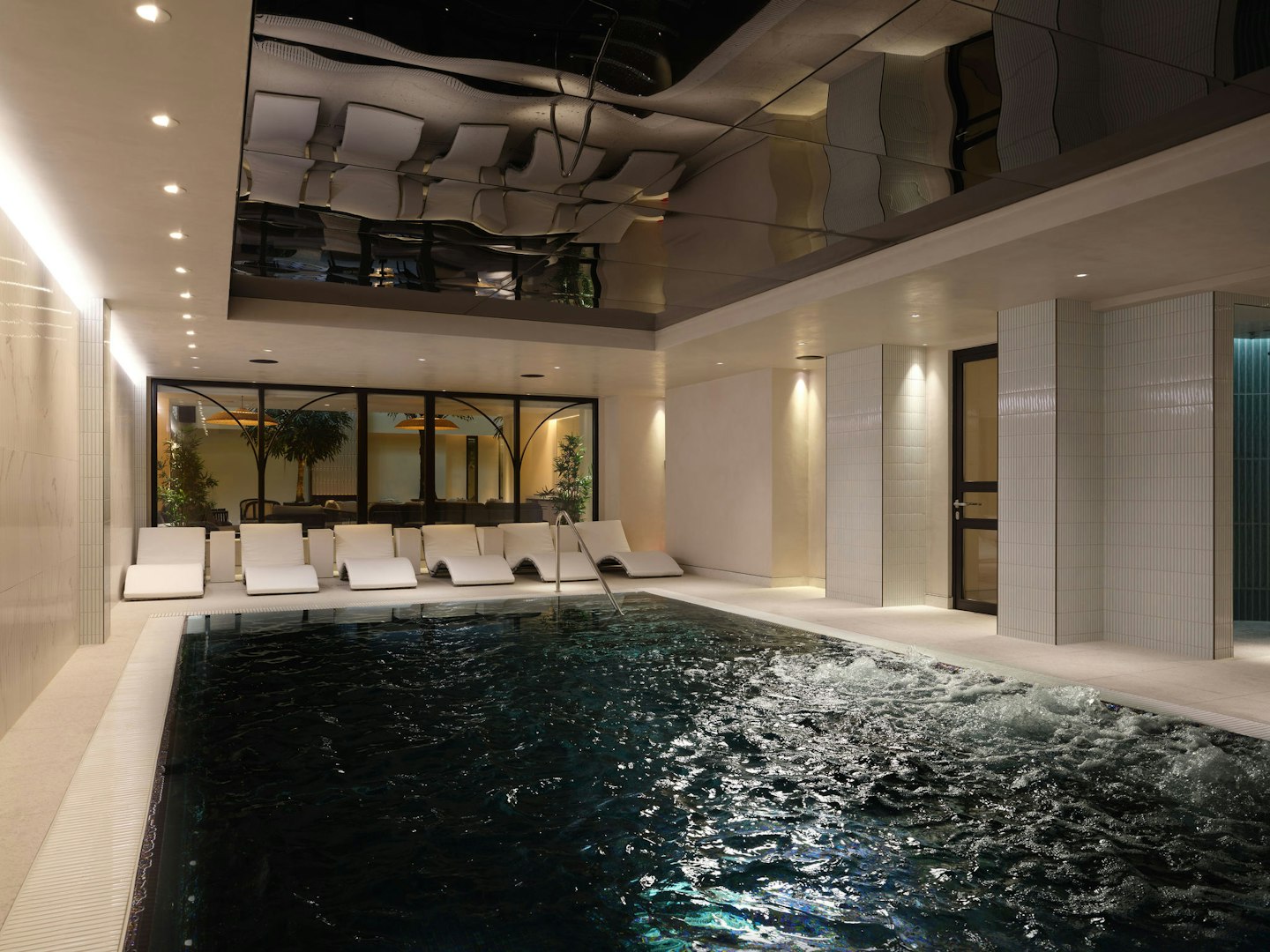 2 of 17
The Other House, London
A resident's club like no other (literally, the clue is in the name), The Other House opened its doors last July and provides apartment-style living, club facilities and hotel services on tap – no membership required! The bold décor was designed by award-winning Bergman Design House, taking inspiration from the local culture of South Kensington in its eccentric that feels both enthralling and comforting to behold. Located on leafy Harrington Gardens, the combination of 11 (that's right, 11!) Victorian townhouses are now home to 237 Club Flats, private meeting, and dining rooms as well as exciting event spaces.
The private residents only club includes two bars, a screening room and extensive wellness and wellbeing spaces, including a vitality pool, state-of-the-art gym, and a meditation hub. For a more local vibe, there is an all-day street café, The Other Kitchen, and a signature cocktail bar, The Owl and Monkey. My favourite place to spend the day was of course the spa, named The Other Space, which has a focus on alternative and spiritual therapies. From sound healing to sonic acupuncture, their wide array of holistic treatments offers a completely unique experience. Relax with an essential oil session, or head to their sauna and steam rooms for a much-needed sweat, you can find plenty of ways to relax in this oasis.  

The rates for a club classic room start at £350 per night, while long stays (90 days plus) get a discounted rate of £995 per week.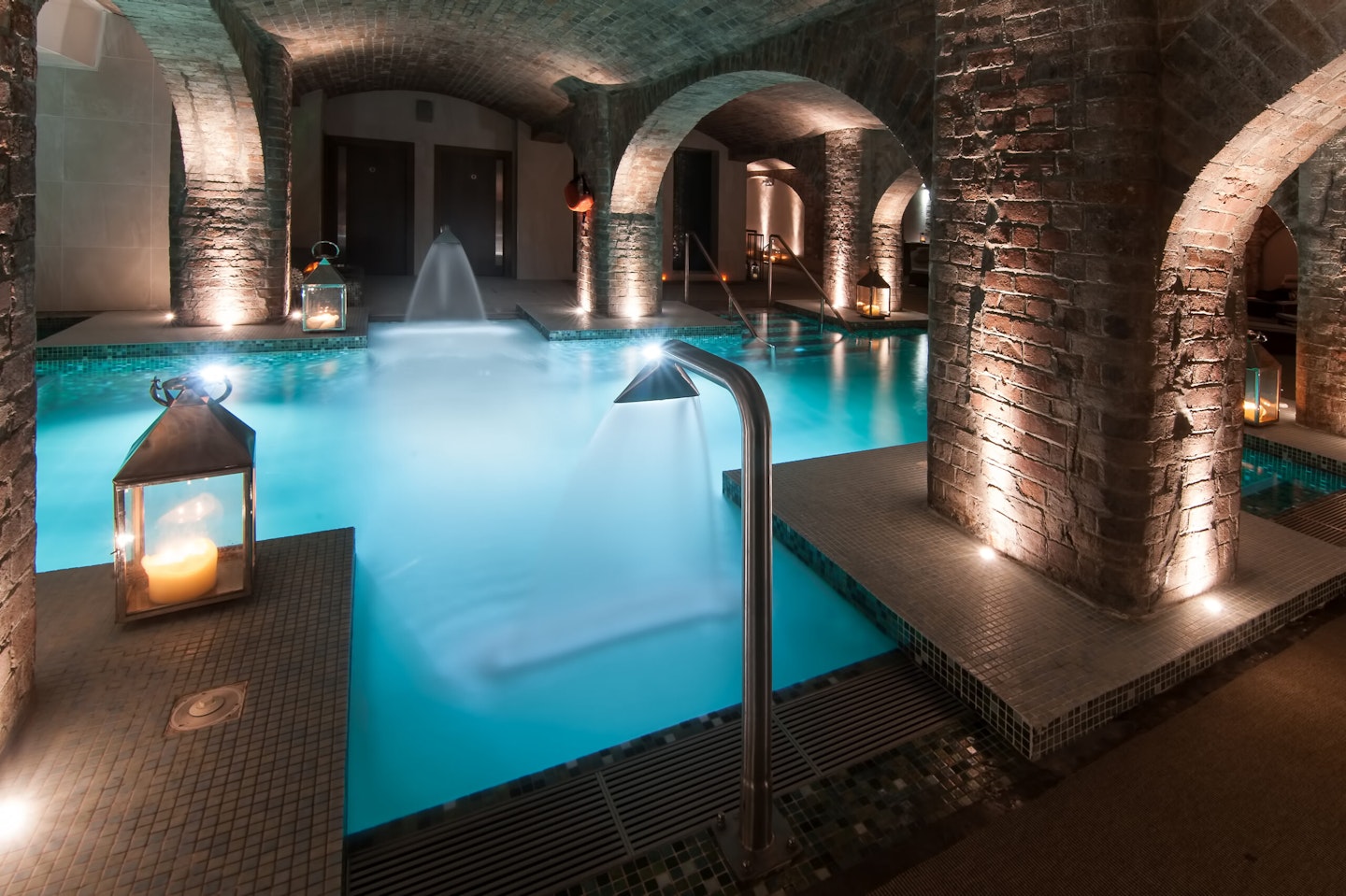 3 of 17
Titanic Hotel, Liverpool
The Titanic is more than just a hotel, it's an experience. Each room takes you on a historical journey with its original Victorian warehouse architecture (think exposed brickwork and steel columns) combined with stunning contemporary décor that makes this Liverpool hideaway truly unique. Located in the historic Stanley Dock port, the charming warehouse has waterfront views where you can enjoy Afternoon Tea, or visit the delicious Stanley's Bar & Grill dinner, followed by their glamorous Rum Bar for cocktails. I've visited there as a hotel guest and for a beautiful wedding, but it's the spa that truly makes this hotel a must-visit.
Hidden in the underground of Stanley Dock lies the subterranean sanctuary, Maya Blue Wellness. Sink into pure relaxation amid the historic red brick arches where you can unwind in the hydrotherapy pool, or indulge in one of the signature ESPA treatments performed by highly skilled therapists. Maya Blue Wellness offers a unique thermal suite as well as ten treatment rooms, luxury foot baths, an experience shower, a health & fitness centre, a relaxation area with beds and bean bags, and a tea garden to enjoy after treatments! Packages start at £80, which you can find here.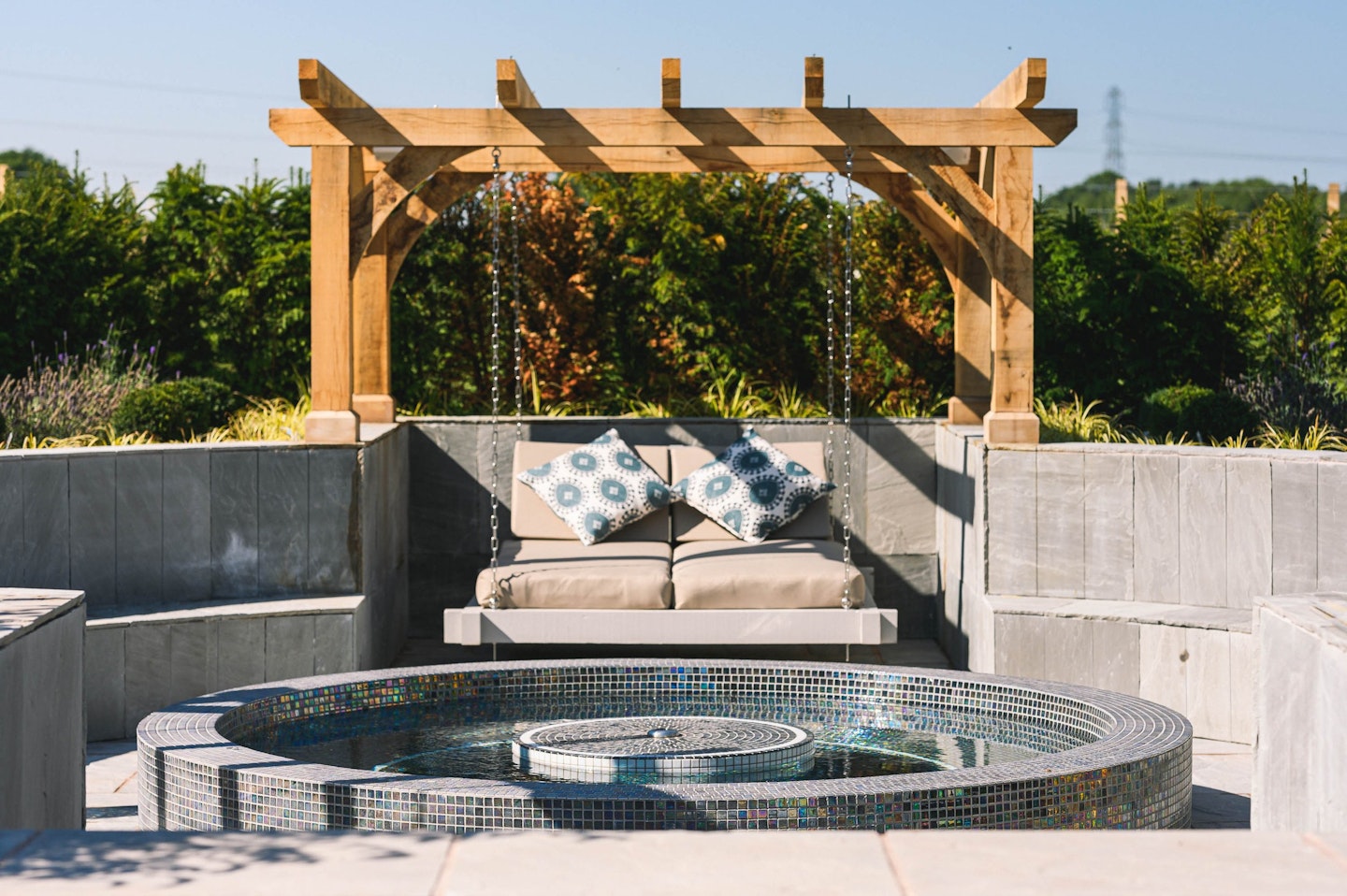 4 of 17
CREDIT: The Spa at Manor House
The Spa at Manor House
For a countryside escape, look no further than The Spa at Manor House. Nestled in East Cheshire, Alsager lies a luxury 4* retreat. This charming newly refurbished English country garden spa is the perfect place to unwind and reconnect with yourself away from the hustle and bustle of everyday life.
The true gem of the spa is the English Spa Garden which features a Vitality Pool, Sunken Tabletop Hydrotherapy Tub, panoramic Laconicum, and Pool House. Also, experience a unique thermal journey, with a visit to the Salt Steam Inhalation Chamber. A special added touch comes from the UK's first swim up bar, meaning you will be well topped up with refreshments as you soak up the blissful atmosphere. The option of afternoon tea or lunch on site means you can grab a bite to eat whilst in the comfort of your robes and go straight back into the action.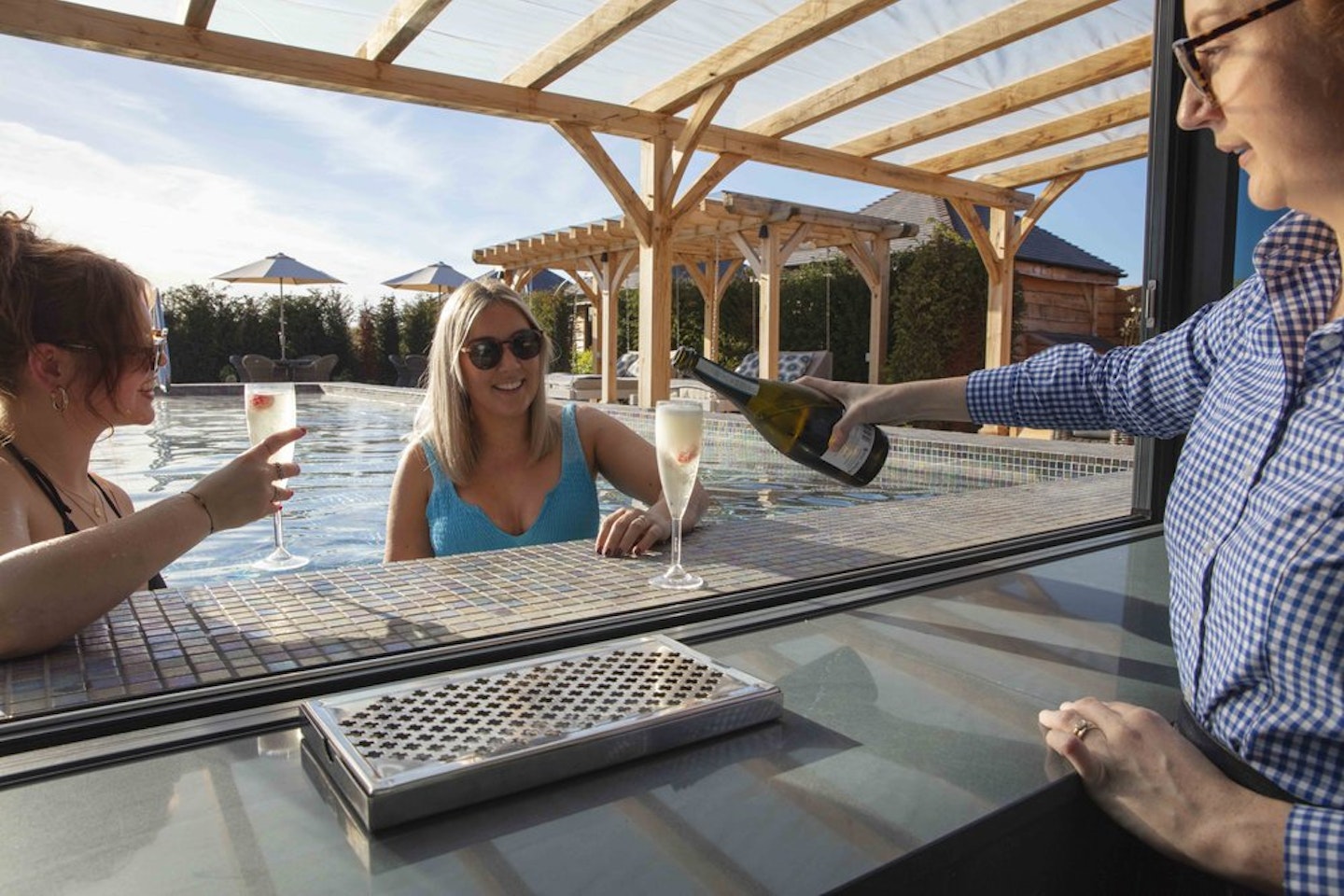 5 of 17
CREDIT: The Spa at Manor House
The Spa at Manor House
For an added touch of relaxation ensure you book a treatment. From the Wellbeing Body Massage to the Warm Honey and Helichrysum facial you will drift away and leave feeling truly relaxed. If you want to take your Spa Day to the next level - make it an overnight stay with a Spa Break. Stay in one of the 52 stylish bedrooms and for extra comfort be sure to select the spacious Executive Rooms with super king beds. For an evening bite, have dinner The Stables Bar & Grill. This cosy family friendly restaurant will ensure your end your day of relaxation on a high.
Spa days start from £75 and Spa Breaks start from £176.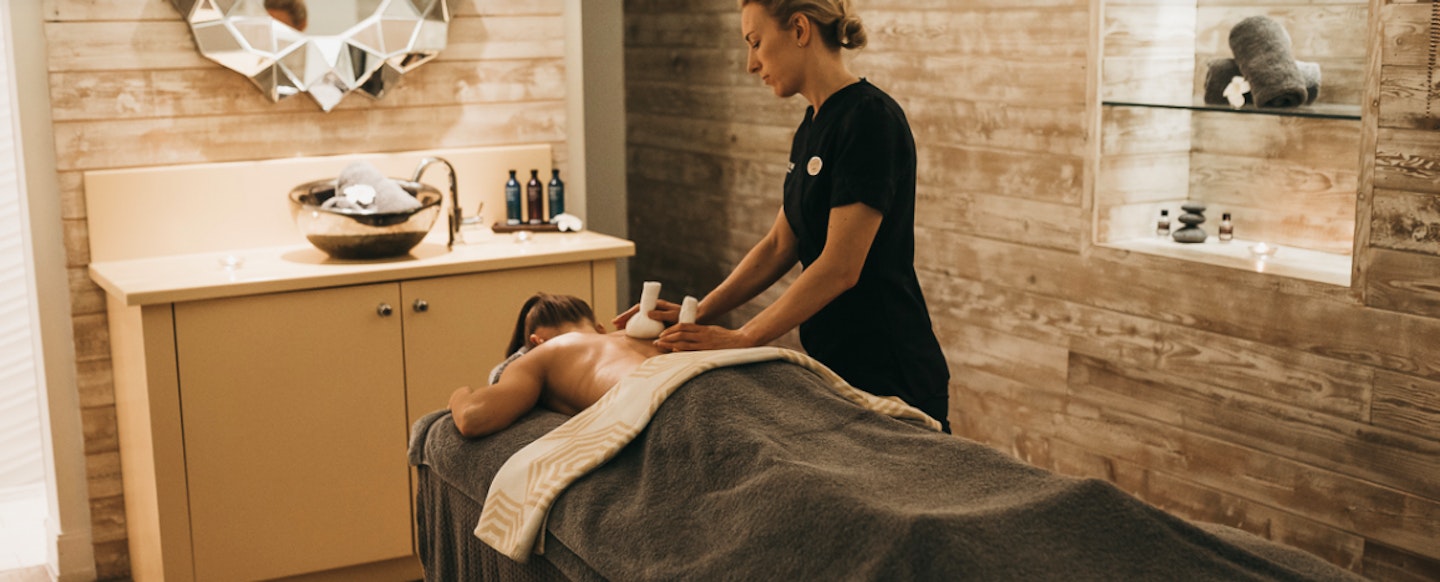 6 of 17
The Headland Hotel & Spa - Newquay, Cornwall
Set upon a hilltop overlooking the stunning Fistral Beach, The Headland Hotel & Spa is the perfect place to relax and unwind. It's Spa Lounge has dramatic sweeping views of the coast, ideal for letting your mind drift off and stresses melt away. Signature treatments on offer include The Cast Away Ritual, which consists of a welcome foot ritual, deep cleansing ritual, body brush, salt scrub, hot cloth toning and freestyle wave stone massage. In addition to treatments, you can take advantage of the spa thermal journey -- a hydrotherapy spa pool complete with bubble seats, swan jet, hot tub, Cornish salt steam room, Swedish sauna and aromatherapy showers. And if that weren't enough, new to the hotel is its Aqua Club, a swimming and wellness space that boasts six pools, a Mediterranean-inspired restaurant and a sun terrace with a heated sunset spa overlooking the Atlantic Ocean.Price: From £375 per room, per night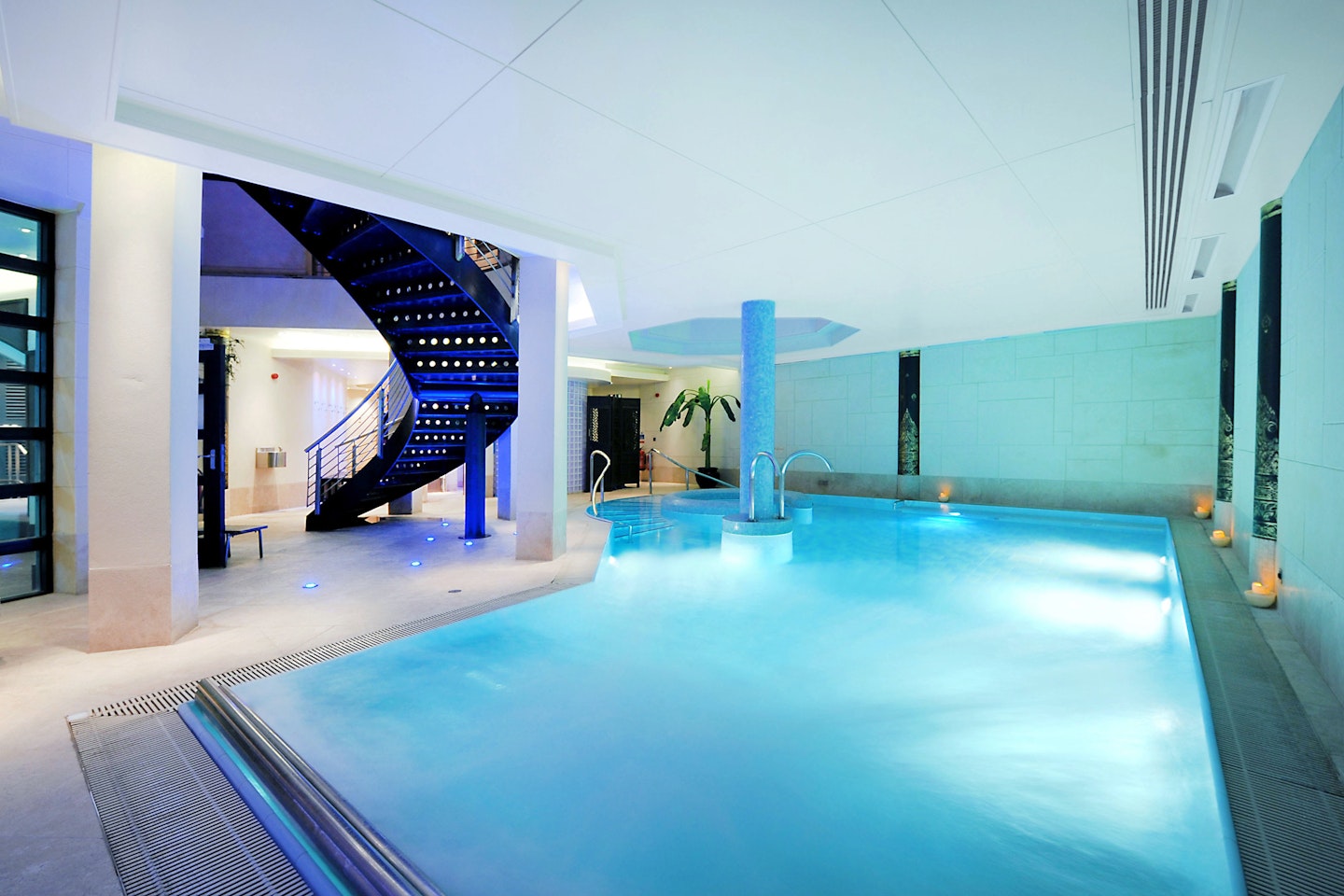 7 of 17
Careys Manor & SenSpa, the New Forest
Careys Manor & SenSpa sits between the New Forest and the Solent in Brockenhurst. The 18th century manor house plays home to three restaurants - a modern British brasserie called Cambium, a traditional French bistro called Le Blaireau (the garden area is beautifully lit at night and the menu is a box-ticker), and their Thai restaurant The Zen Garden and of course the SenSpa. The Thai spa focuses on holistic wellness and the treatment menu is inspired by ancient Eastern rituals. Then there's the facilities. Flit from the hydrotherapy pool to the crystal steam room, ice room and herbal saunas. There's also a fully kitted out gym and 14-metre swimming pool for those who like to pepper their spa stay with workouts. Price: From £209 per room, per night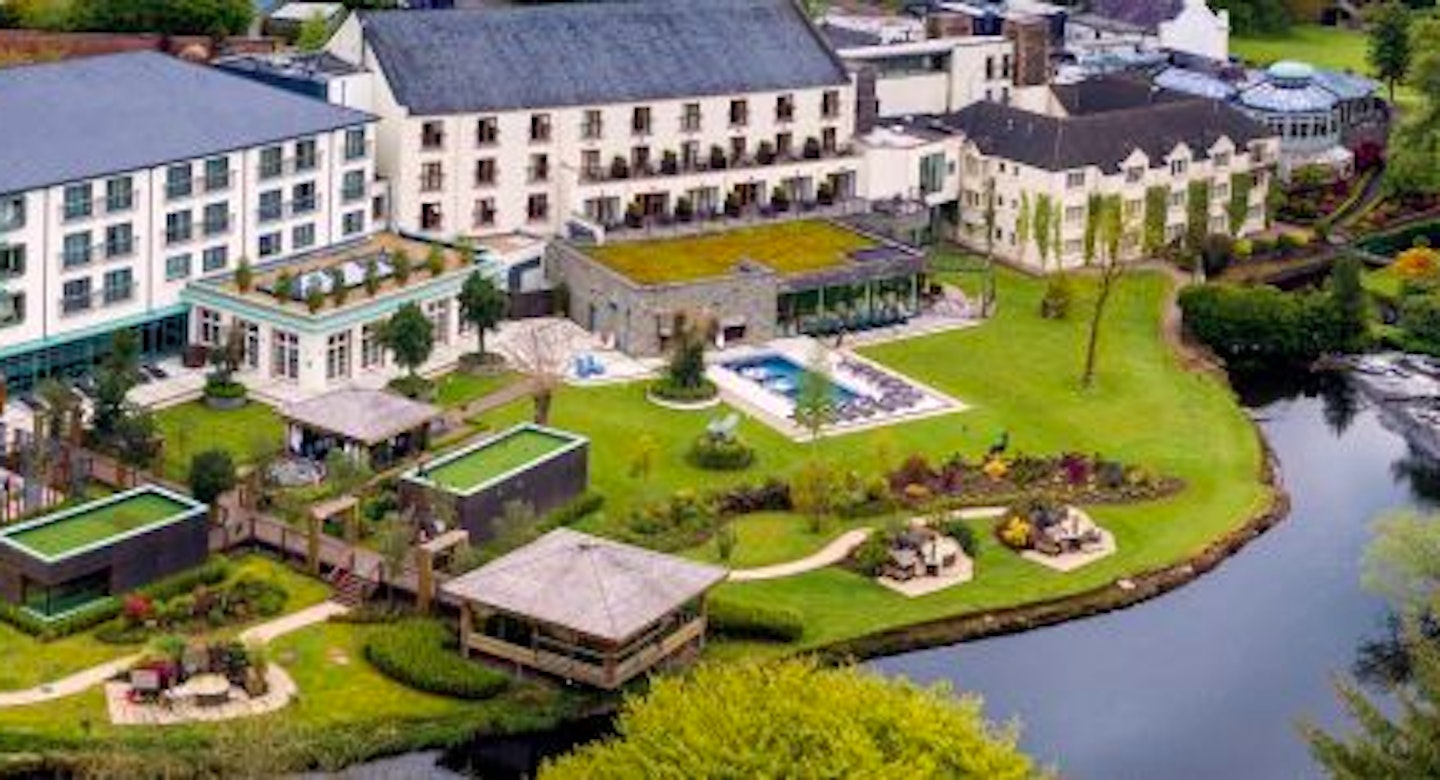 8 of 17
Galgorm Spa & Golf Resort - Ballymena, County Antrim
You may think if you've seen one spa, you've seen them all. Well then you haven't seen the spa at Galgorm. Set within 163 acres of lush parkland with the spectacular River Maine flowing through the estate, it is the ultimate zen setting for a wellness break. Facilities include a snow cabin, which is maintained at a chilly -10°C and is said to enhance blood circulation, a salt cave, where inhaling the salt infused air deep into the lungs will help to detox and purify, and riverside wood-fired bathing tubs to relax while taking in the tranquil backdrop of the River Maine and surrounding woodland.Price: From £243 per room, per night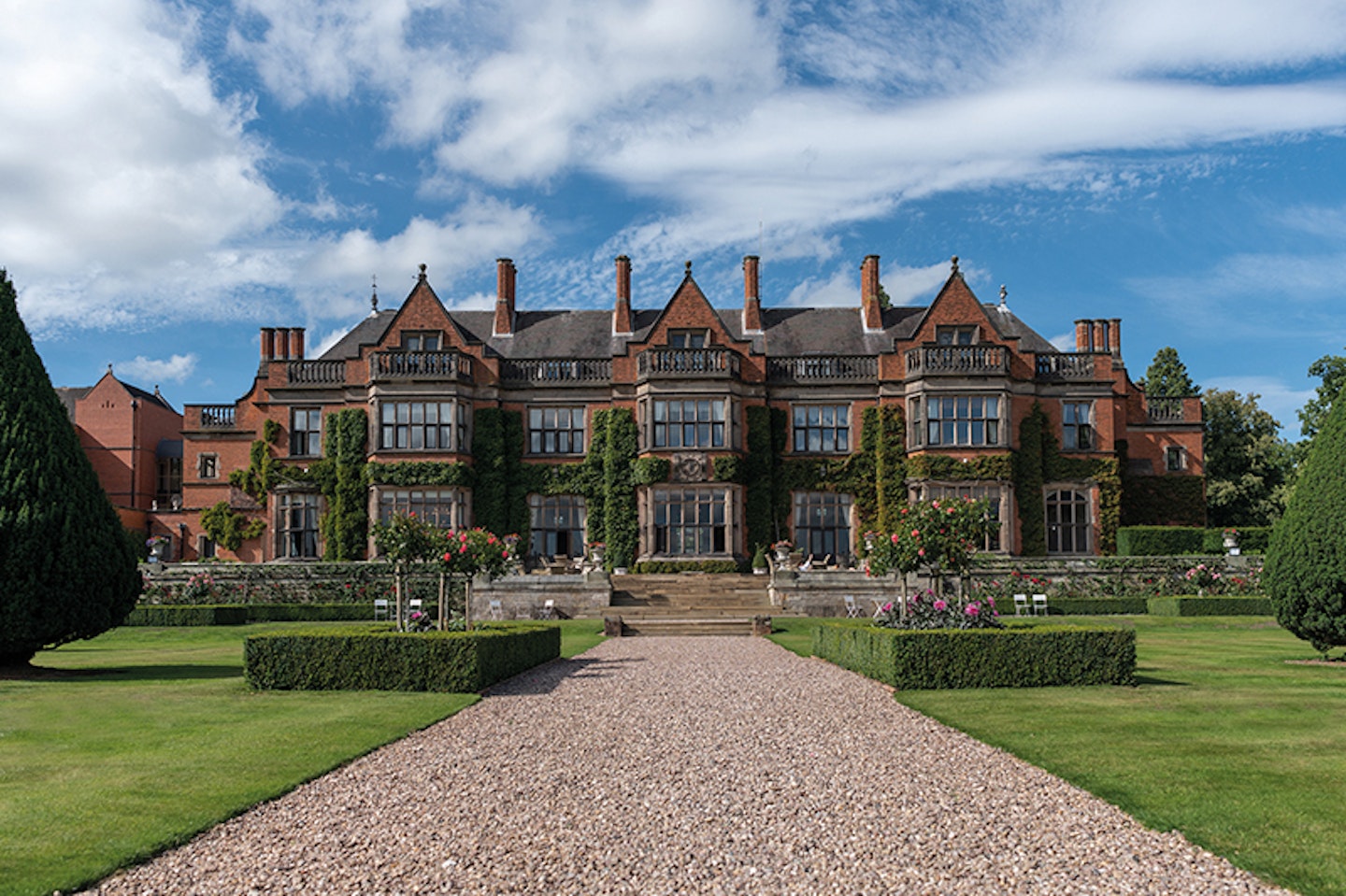 9 of 17
Hoar Cross Hall Spa Hotel - Hoar Cross, Staffordshire
At this grand country retreat, TLC is on offer aplenty, whether that's from the saltwater vitality pool complete with starlit cave, whirlpools and massage jets or the warming hydrotherapy pool, salt inhalation room, ice temple or aspen wood sauna. There's also an array of sensory showers to tingle your skin and massage the body, with a combination of cold mists, hot body jets and foot massage. And last but not least, after all that relaxing, the cold plunge pool will give you a burst of energy and stimulate circulation. Price: From £195 per room, per night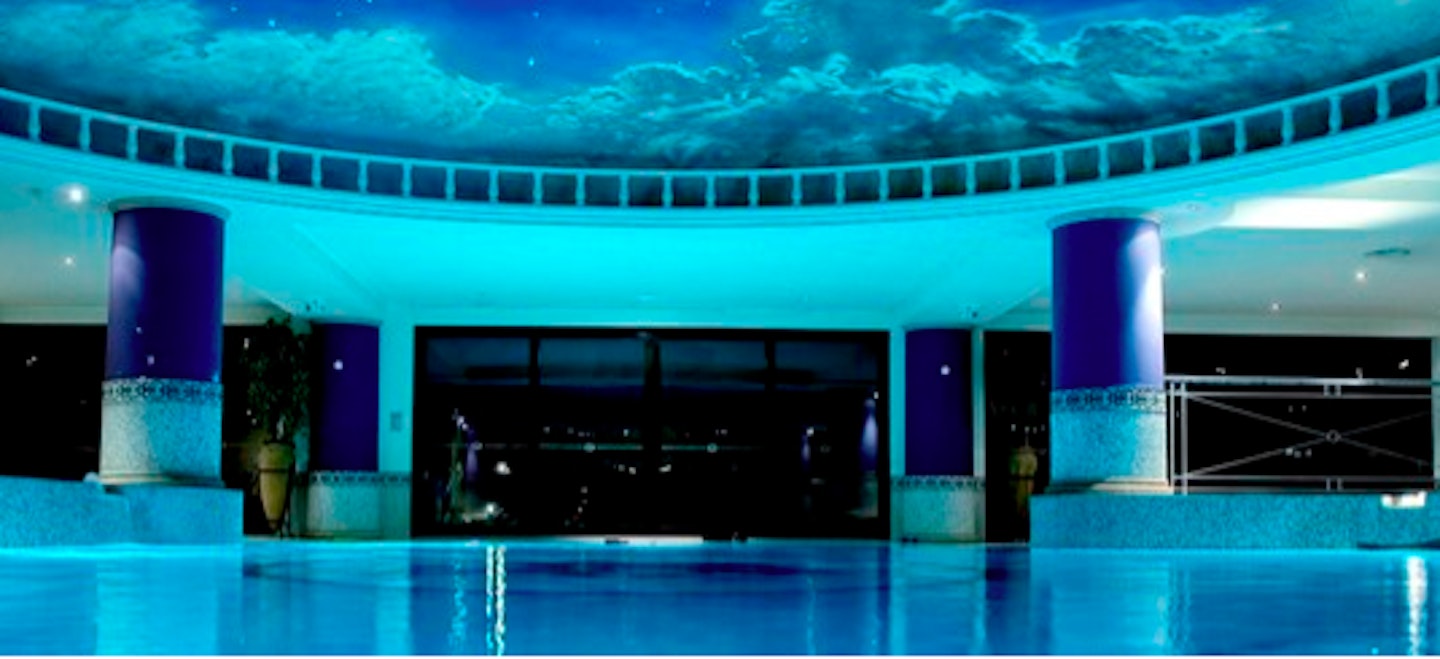 10 of 17
The Celtic Manor Resort - Newport, South Wales
The Celtic Manor Resort is made up of four hotels and 10 luxurious self-catering lodges, and is set in more than 2,000 acres of parkland. With not one, but two spas on offer here you've got double the opportunity to rest and relax. The Forum Spa has 16 treatment rooms set-up for indulging in some quality me time, while the Ocius Treatment Rooms offers express treatments for a quick pamper sesh.Try the Elemis thousand flower detox wrap. This 50-minute treatment is a nutrient-rich detox wrap, using the deeply nourishing green tea balm to encourage super skin health and powerful detoxification. It helps stimulate the elimination process and restore equilibrium to leave you feeling completely reinvigorated.Price: From £116 per room, per night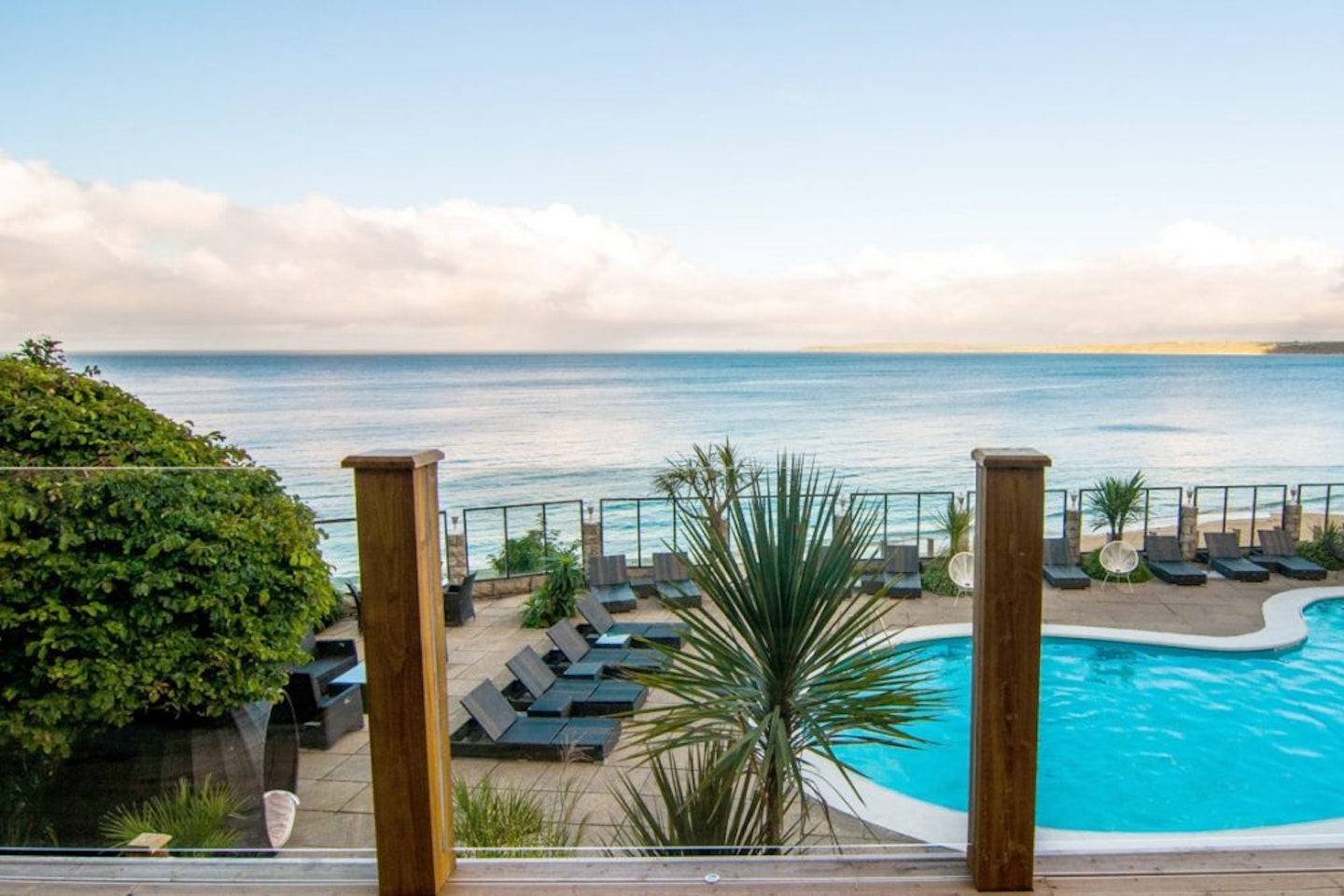 11 of 17
Carbis Bay Hotel & Estate - St Ives, Cornwall
This hotel has its very own private beach -- it doesn't get much more peaceful than that. The main house has 38 gorgeous sea facing rooms, while the hotel's new beach lodges have alfresco private hot tubs to soak away your stresses in. At the C Bay Spa there is a treatment room for couples who want to enjoy some pampering together, and if you want to enjoy a massage while listening to the waves crashing -- a beachside pavilion is ready and waiting.Try the C Bay Spa signature treatment -- Serenity by the Sea. A 2-hour full head-to-toe experience which includes exfoliating and massaging your feet and lower legs while soaking in a foot bath infused with essential oils, a lava shell massage focussing on tense and knotted areas and an Ayurvadic scalp massage before finishing with a one-hour tailor made facial. Yes. Please.Price: From £400 per room, per night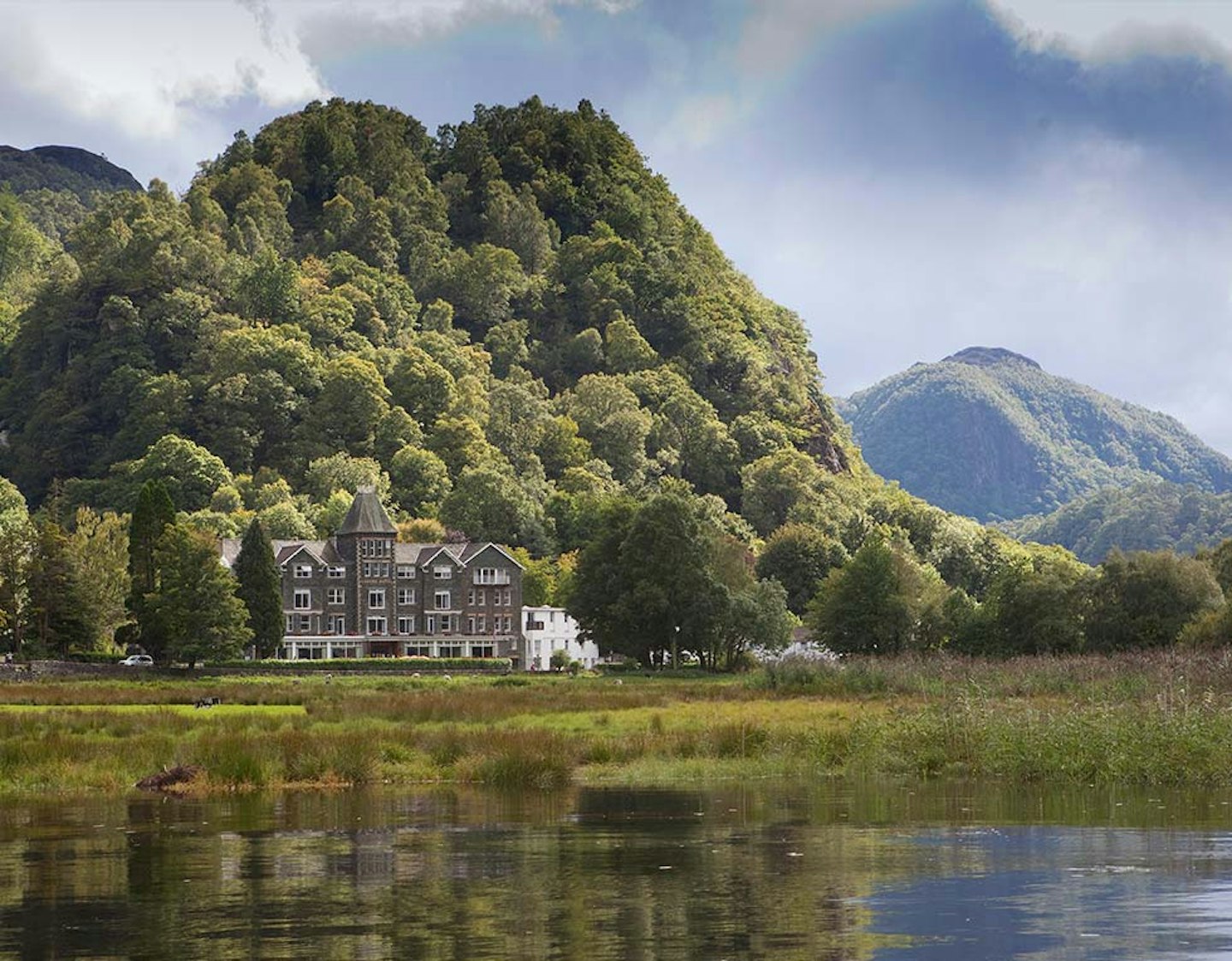 12 of 17
Lodore Falls Hotel & Spa - Borrowdale, Cumbria
Nestled in the heart of the beautiful Borrowdale valley for over 200 years, this hotel is a proper bolthole. Think lake views that will take your breath away.Inside the spa are five treatment rooms, a four-person rasul (a thermal mud treatment room), champagne and deli bar serving light refreshments (they had us at champagne!), and a thermal suite featuring a laconium, aroma steam room, herbal sauna, salt steam room, ice fountain, drench showers and heated relaxation loungers. Feeling chilled yet?Outside is where you'll find the absolute star of the show though -- a 16-metre hydro pool with neck jets, underwater loungers and an amazing overflow hot tub with incredible views to Derwentwater and the Catbells Mountain Range -- definitely one for the gram! To top it all off, you can take a seat in the glass-fronted Finnish sauna and finish up with an open-air cold drench bucket and hot shower.Price: From £228 per room, per night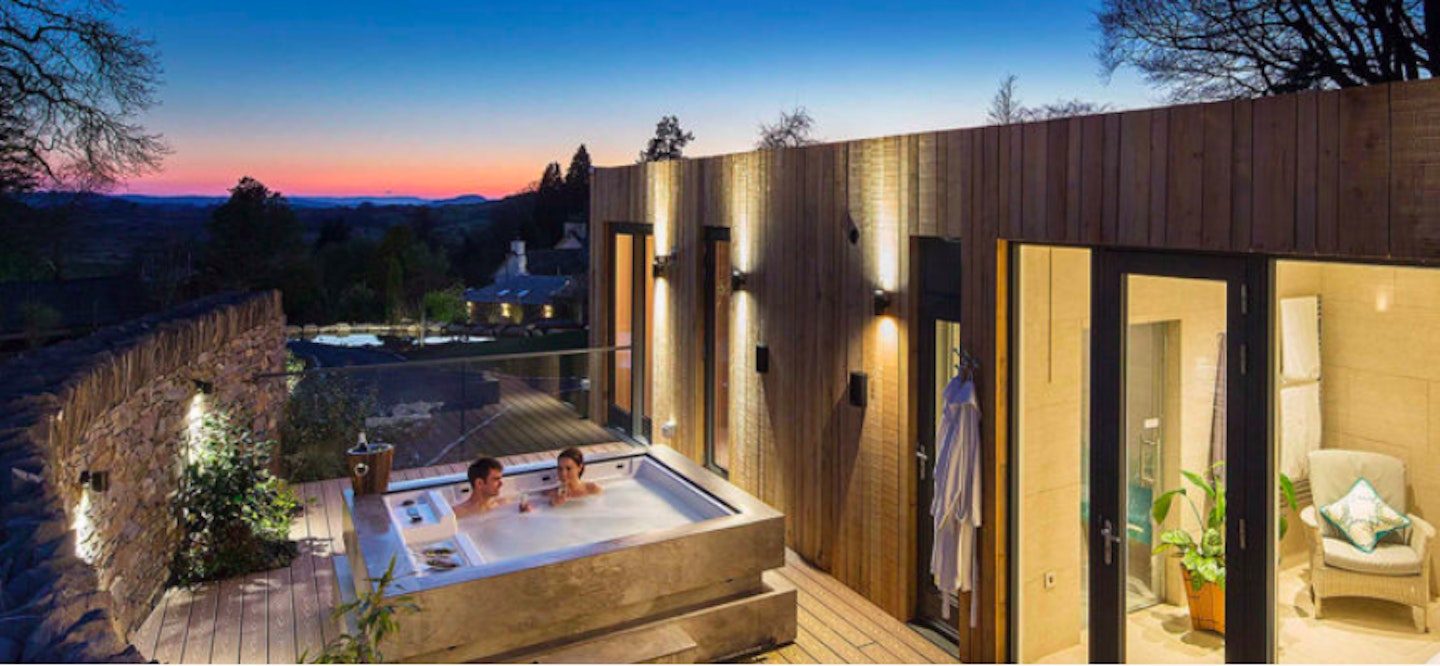 13 of 17
Gilpin Hotel & Lake House - Windermere, Cumbria
If you want a romantic break, you can't go wrong at the Lake District with its rolling countryside and picturesque landscapes, but the Gilpin Hotel & Lake House takes it to another level. It has five lodges complete with their own personal spas, including treatment area, rainmaker shower and steam room, hydrotherapy hot tub and outdoor sauna, all with views over the gardens to the Lake District moors. Price: From £655 per room, per night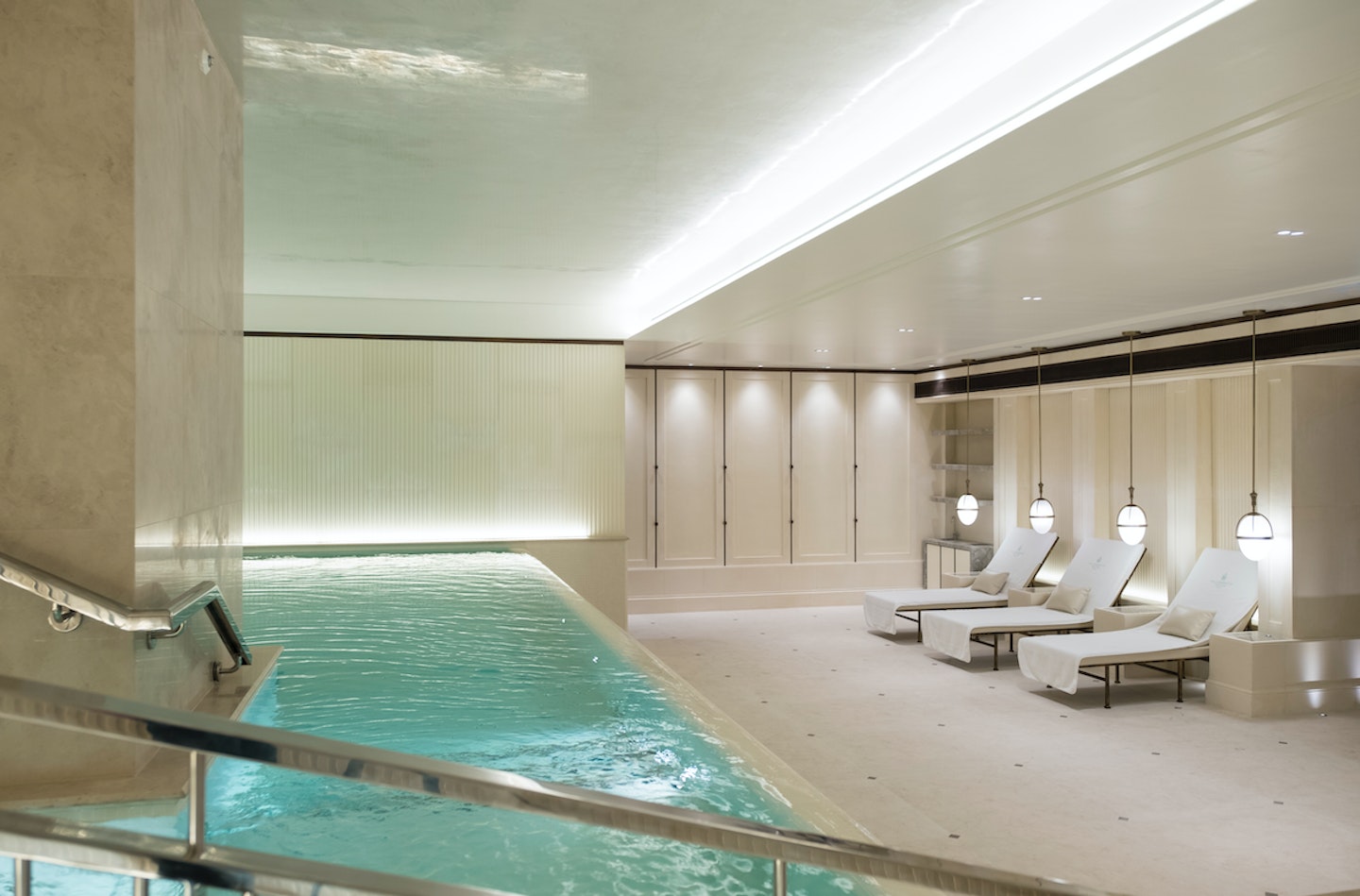 14 of 17
The Lanesborough Club & Spa
The Lanesborough Club & Spa was launched in 2017 inside the hotel of the same name - long considered one of London's most luxurious hotels. With thermal suites, a hydrotherapy pool, restaurant and sauna there's plenty of opportunity to unwind before your treatment. Grazia tried The Lanesborough's HydraFacial, which uses a signature six-step process, LED light therapy, electro muscular stimulation technology and a 24-carat gold mask to cleanse, exfoliate and hydrate your skin. Seriously, you leave glowing. Price: from £275 for the signature HydraFacial and £475 for the ultimate Hydrafacial.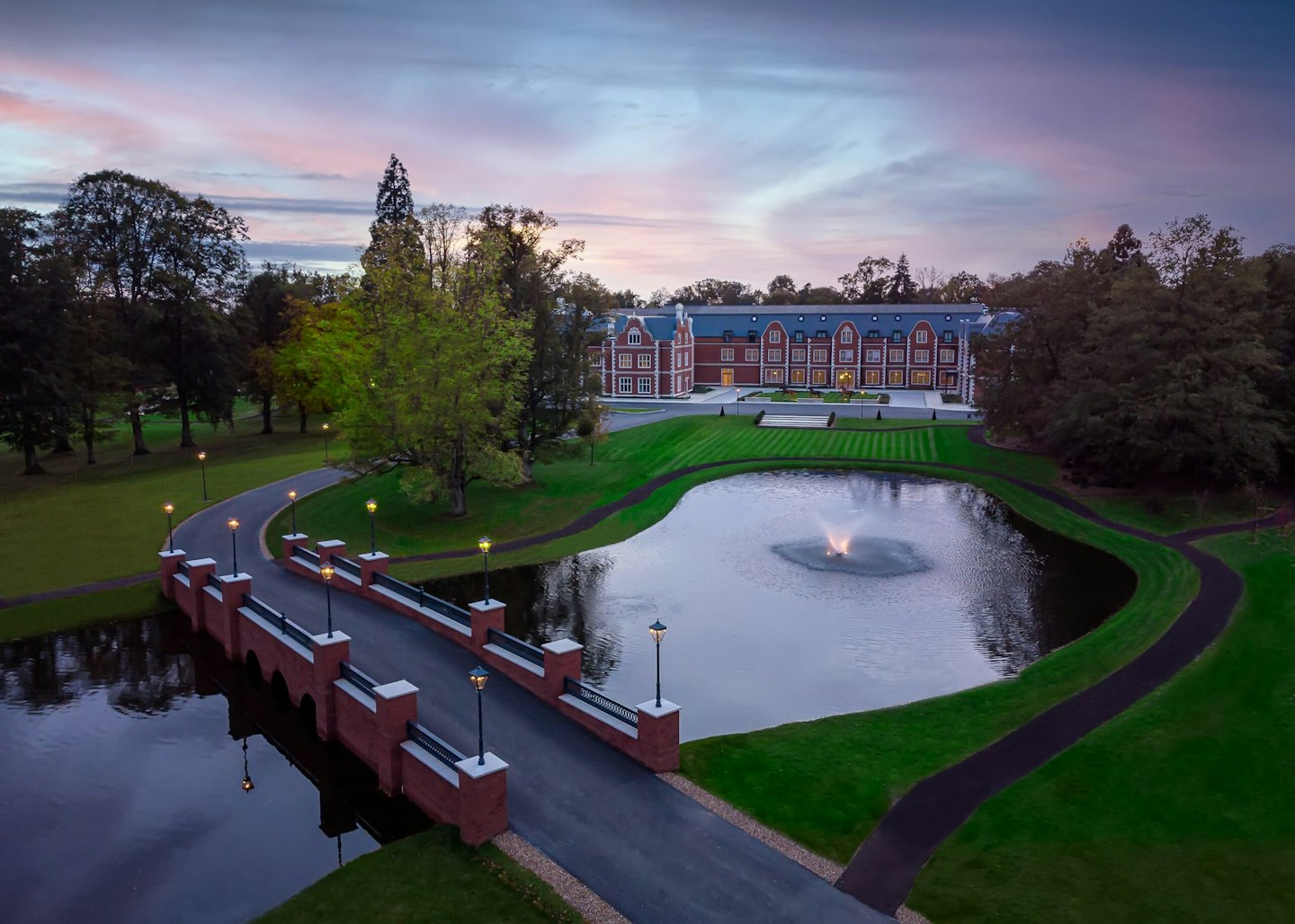 15 of 17
Fairmont Windsor Park
Set beside 4,800 acres of Windsor's Great Park, Fairmont Windsor Park might be the leafiest spa on this list. With gorgeous grounds and  Windsor Castle nearby, this is the perfect place for a relaxing Autumnal stay. We wound down with a Bamboo Massage before taking a swim in the outdoor heated pool and relaxing in the Himalayan salt room. For dinner, we visited the 1215 restaurant, which offers an incredible British tasting menu (including Sussex tomatoes and new season lamb) before collapsing into the snuggly king sized bed for the best sleep of our lives. Prices vary.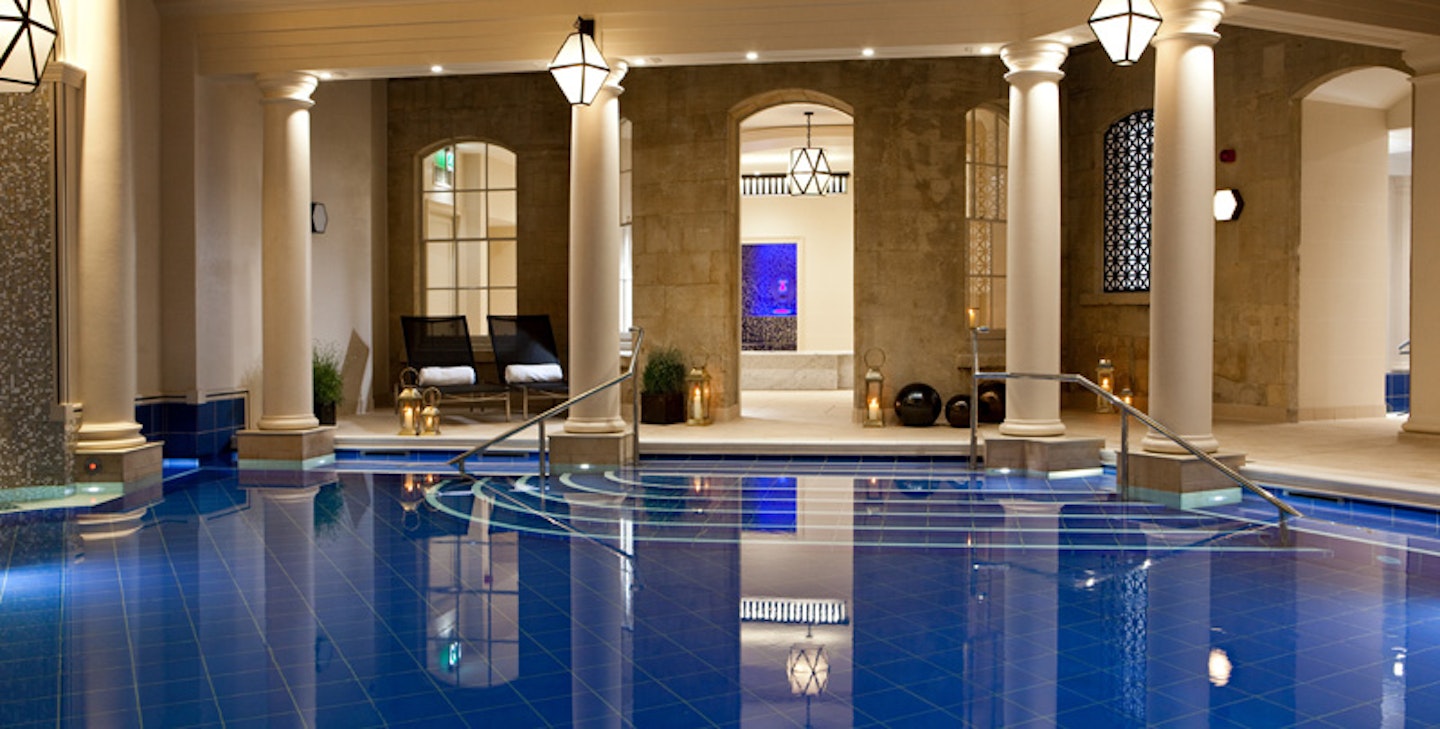 16 of 17
The Gainsborough Bath Spa
If you are on the hunt for total, blissful relaxation and luxuriation, you'll find it at The Gainsborough Bath Spa. The five star hotel lies in the heart of Bath, amongst some of its most iconic buildings - including the Abbey and the Roman Baths (which have earned its credentials as a World Heritage Site). Originally built in the 1800s, The Gainsborough Bath Spa occupies two Grade II Listed buildings and is named after the artist, Sir Thomas Gainsborough. Come for the history, and the luxurious rooms, but stay as long as you can for the hotel's Spa Village - the only hotel in the city to feature its famous natural thermal, mineral-rich waters in its pools (something which drew the crowds to Bath in their droves during the Georgian era). The spa has recently partnered with Hungarian skincare brand Omorovicza which has created new mineral cure ritual treatments for the spa. Choose from a variety of massages, body treatments and facials to lull you into supreme relaxation - for mums to be there are also bespoke prenatal packages which promote wellbeing. In one word: dreamy. Visit https://www.thegainsboroughbathspa.co.uk for more booking information.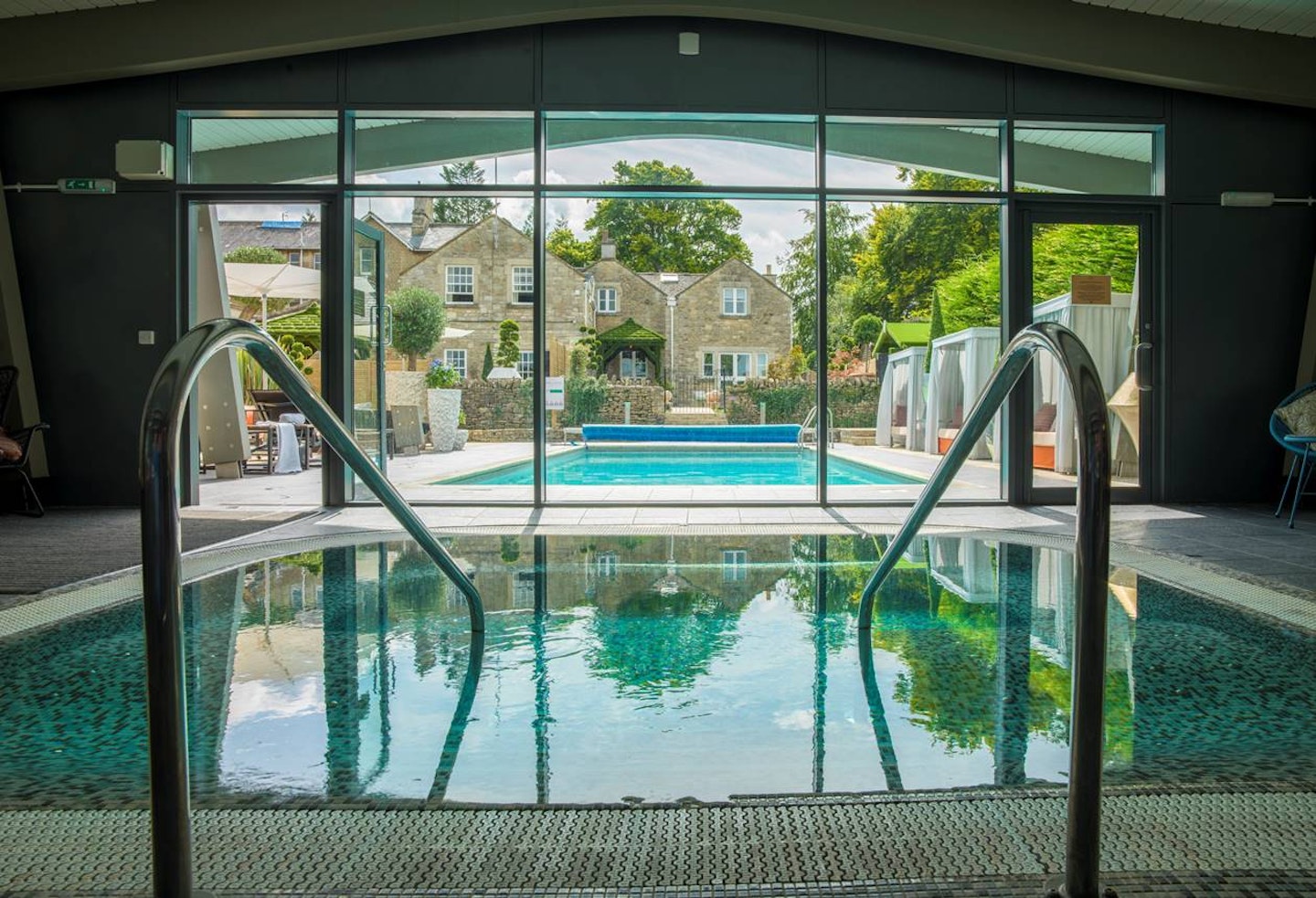 17 of 17
Homewood Hotel and Spa
Only around 15 minutes from Bath city centre, Homewood Hotel and Spa is a country escape with city benefits. That the word 'home' lies in this hotel's name feels fitting, with its country casual furnishings and beautiful kitchen gardens to wander, you can feel like you've arrived at your very own country pile for the weekend. If you want your weekend to be a chance to switch off, Homewood has relaxation at every turn: with views that span the countryside for miles, a heated outdoor pool, hydrotherapy pool, sauna, steam room, and treatments (with products provided by cult vegan skincare brand Gaia) on offer at the in-house spa, if you don't want to leave and explore Bath you don't have to. Lie back and let relaxation take over. Dine at the mediterranean style Olio Restaurant, which spreads out onto the outdoor terrace, and serves wholesome straight forward plates. Visit https://www.homewoodbath.co.uk for more booking information
Read More:
Fancy A 'Workation'? These Cottagecore Gems Are The Perfect Change Of Scenery