Next month, Lauren Speed-Hamilton and her husband Cameron will be celebrating five years of marriage after agreeing, sight unseen, to get engaged on Netflix's Love Is Blind. Viewers in their millions watched Lauren and Cameron's unconventional love story on the first season of the popular dating show which aired in 2020, and they are one of the rare couples to go the long haul.
Now, Lauren, 35, tells Grazia about their exciting plans to renew their vows in Las Vegas, stressing that while some may deem half a decade too soon for such an big affair, she is all for small victories. 'Five years of being married from a reality show is an accomplishment. We're proud and we want to celebrate,' she enthuses over a transatlantic Zoom call to Atlanta, where she lives with Cameron.
Detailing the all-important Sin City celebrations slated for next month, Lauren reveals, 'We want to go to a little wedding chapel, get the old school car, have a rockstar vow renewal, go to some shows, have our friends and family [there]… and party! We just want to have fun.'
When Lauren and Cameron, 33, wed in front of the cameras, she stunned in a gorgeous tulle-skirt dress, which boasted a plunging neckline and dainty sparkly belt. For her second time down the aisle, the reality star has an entirely new vision. 'I definitely want to go for a white dress, but I want to step outside of the traditional,' she explains. 'I want to do something short and fun - it's Vegas! It's all about being a showgirl. I'm still looking for a dress, it has to be right.'
Lauren, who is an avid content creator and CEO of media company The Speed Brand, became a firm favourite on Love Is Blind, with data scientist Cameron (they've since earned a whopping combined Instagram following of 4.5 million). As their relationship progressed from dating in pods to being thrown into an engagement with the end goal of marriage, the pair regularly and honestly discussed what it would mean for them being in an interracial relationship with Lauren revealing that she had never dated a white man before and her father expressing some hesitancy about whether the coupling would work long term.
But they were, and still are, hailed for setting an incredible example of how you can embrace another person's culture in relationships. 'I think it's a beautiful thing that so many people look at us in our relationship and it gives them hope and the ability to open their mind to something they maybe weren't open to before. We're focused on loving each other and doing it loudly and publicly,' Lauren says.
I can't let other people's opinions ruin my life.
How do they navigate being under the relentless glare of the spotlight? 'It's so easy to take in the opinions of others and let that affect you, your mental health and of course, the state of your marriage,' Lauren admits. 'But for me, I really try, to the best of my ability, to shut out all that noise. I can't let other people's opinions ruin my life. As long as I'm good, and we're good, then it's all good.'
Love Is Blind has just wrapped up its fifth season in the States and the franchise will soon be coming across the pond. The format is good, Lauren believes, but intentions amongst cast members appear to have changed.
'For us, it was really an experiment,' she explains. 'As the show gets more popular and progresses, the people that are going on start to learn tips and tricks like, "That'll give me more camera time, this was more successful, so I'm going to lean more towards that" - as opposed to just going on and have an organic experience. It's unfortunate and I think that that does the show a disservice. When you watch it, it just feels like a train wreck, if I'm being honest. But there are really amazing love stories that come out of it.'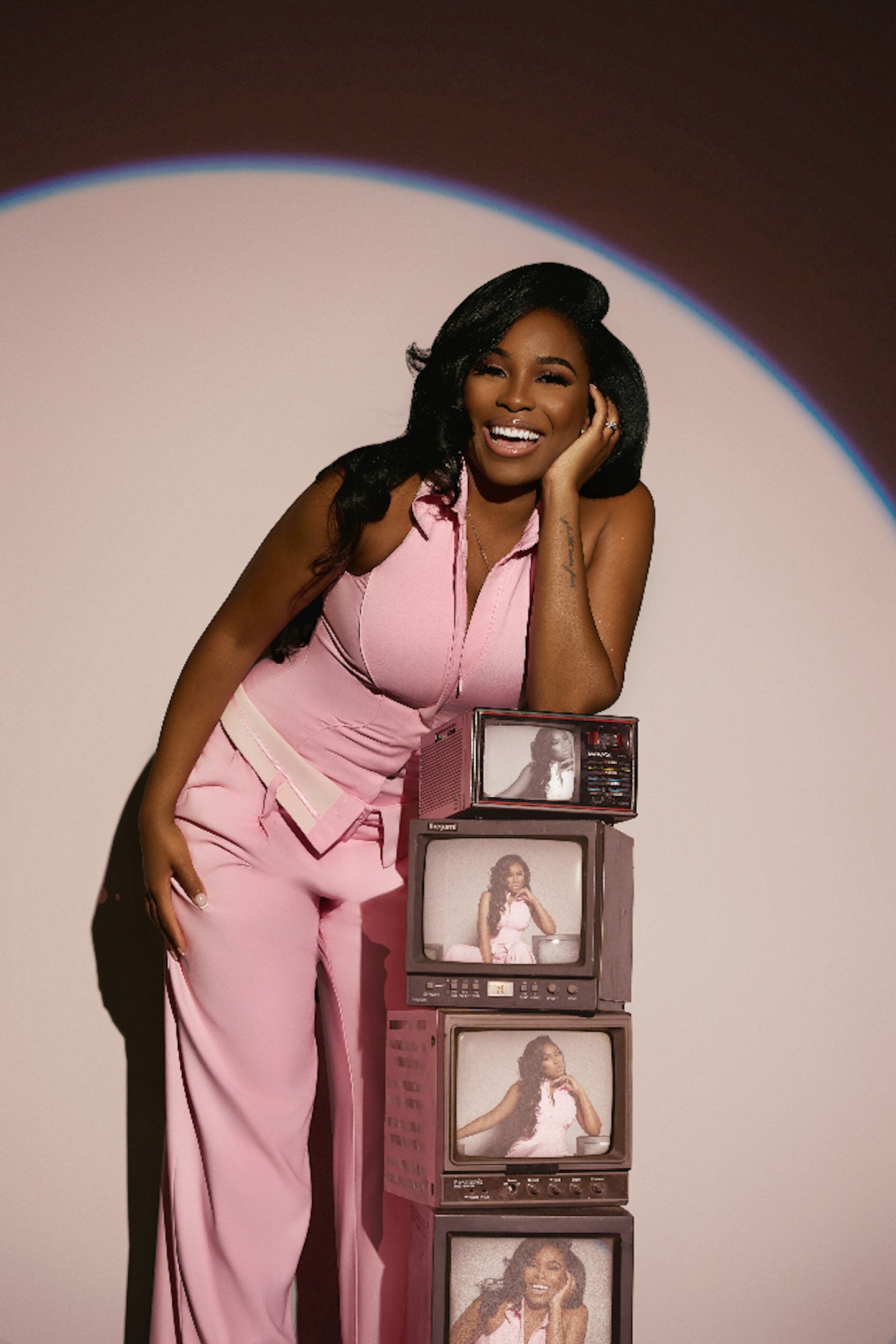 Lauren doesn't hesitate to admit that her life has completely changed for the better since Love Is Blind. 'I've grown and so has my career outreach,' she acknowledges. Said career outreach includes a 'modern love manual' co-written by her and Cameron in 2021, entitled Leap of Faith.
Explaining that it was 'therapeutic' to write, she says, 'As time goes on, you have to have a willingness in your heart, in your mind and in your soul to really commit and be in a relationship. That's something that we have both really evolved in - and just loving each other through everything,' she says.
Her work also encompasses continuing to build her media company – what she likes to call her 'baby' - releasing a music-centred documentary, keeping up a lifestyle channel with Cameron (she teases they may be back on our screens together soon) and another reality TV gig.
'Next year I will also be on Amazon Freevee's The Goat, which is a competition game series where you compete against other reality stars. It gets serious! I'm excited.'
Follow TV personality, entrepreneur and influencer Lauren Speed-Hamilton on Instagram here.
Photo credits: Edward Chadwick Lawson