Used almost every day, the best pram is vital to getting your baby (as well as you) out of the house - and some go as far as to say it's as important as choosing the family car. So, if you're stuck in a rut about what's the best travel system for you and your family, Grazia has been on the hunt to find the top choices of prams, pushchairs and strollers, no matter your situation.
Designed to carry your baby in the first months of their lives before they can sit up, a pram may be one of the first things you buy for your little one. Baby carriers, nappies and not to mention lots and lots of clothes. If you're struggling to think about where to begin, start with your primary location. If you're lucky enough to live remotely in the countryside, you'll want to opt for a pram suitable for all types of terrains. Busy city-goers? Look for something small and easy to transport. It may seem overwhelming but believe us, there's a pram for every parent out there.
The Best Prams To Buy At A Glance:
Editor's Choice: Silver Cross Reef
Best overall pram: Stokke Xplory X
Best designer pram: CYBEX e-PRIAM Winged Stroller and Seat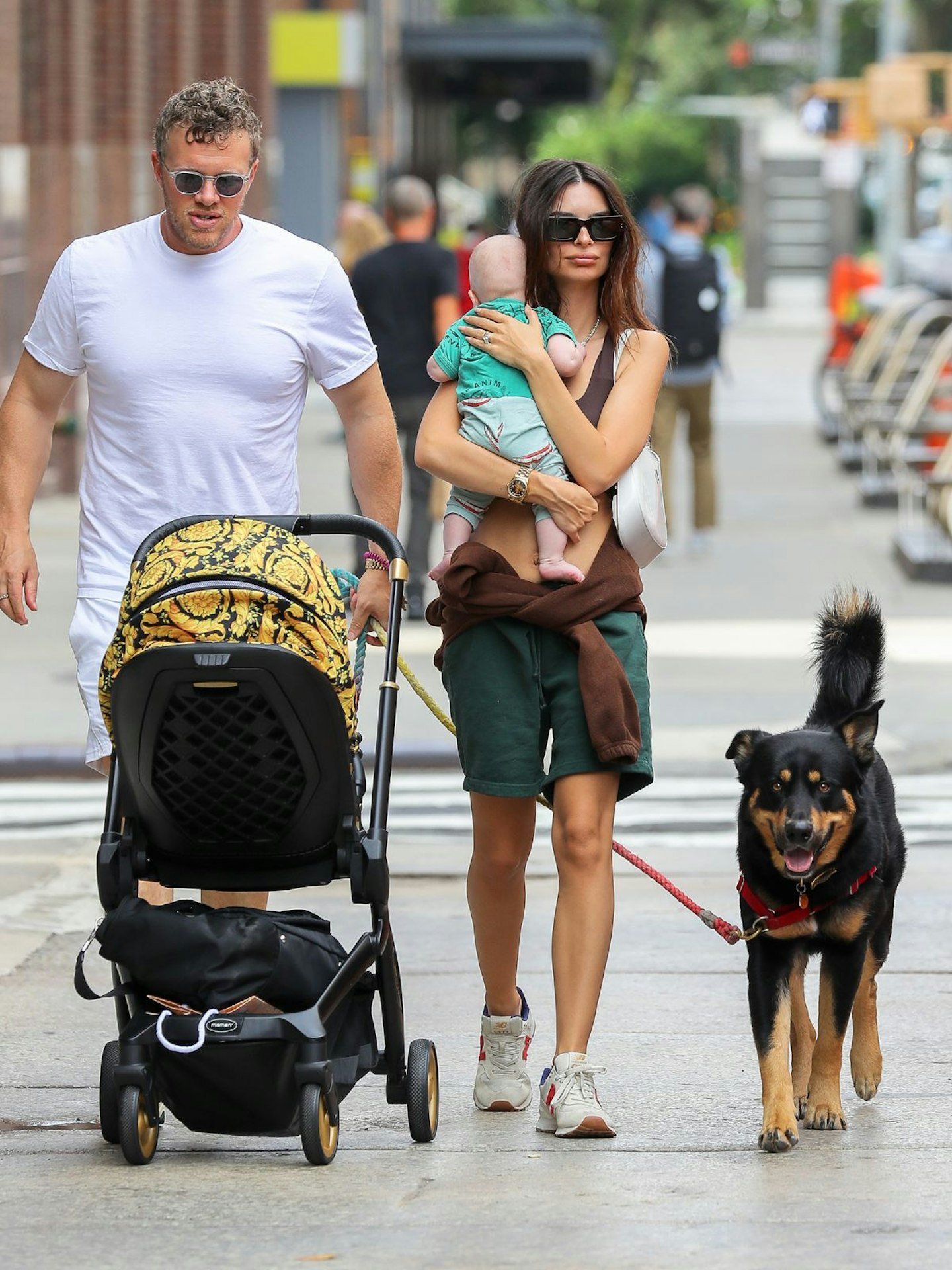 The weight, size and usability of your pram or stroller will all play a huge part in your decision-making. Just scrolling through Instagram you can find find the best celeb-approved prams like the Bugaboo pram loved by Kate Middleton and Gigi Hadid. Not to mention Molly-Mae's infamous iCandy pram, seen all over her socials. Not all prams are made equal (even if they are celebrity favourites) and like your car, prams and strollers come in all different shapes and sizes. Don't knock an egg-shaped pram, for example, which has become hugely popular.
Let's be honest, lugging a baby around all day is less than ideal and gliding around with your baby sweetly sleeping sounds much more appealing. Give a parent the perfect pram and a pram organiser and they can take on the world, so here's our top choices for the best prams, pushchairs and strollers out there.
SHOP: The Best Prams, Pushchairs And Strollers
Best pram bundle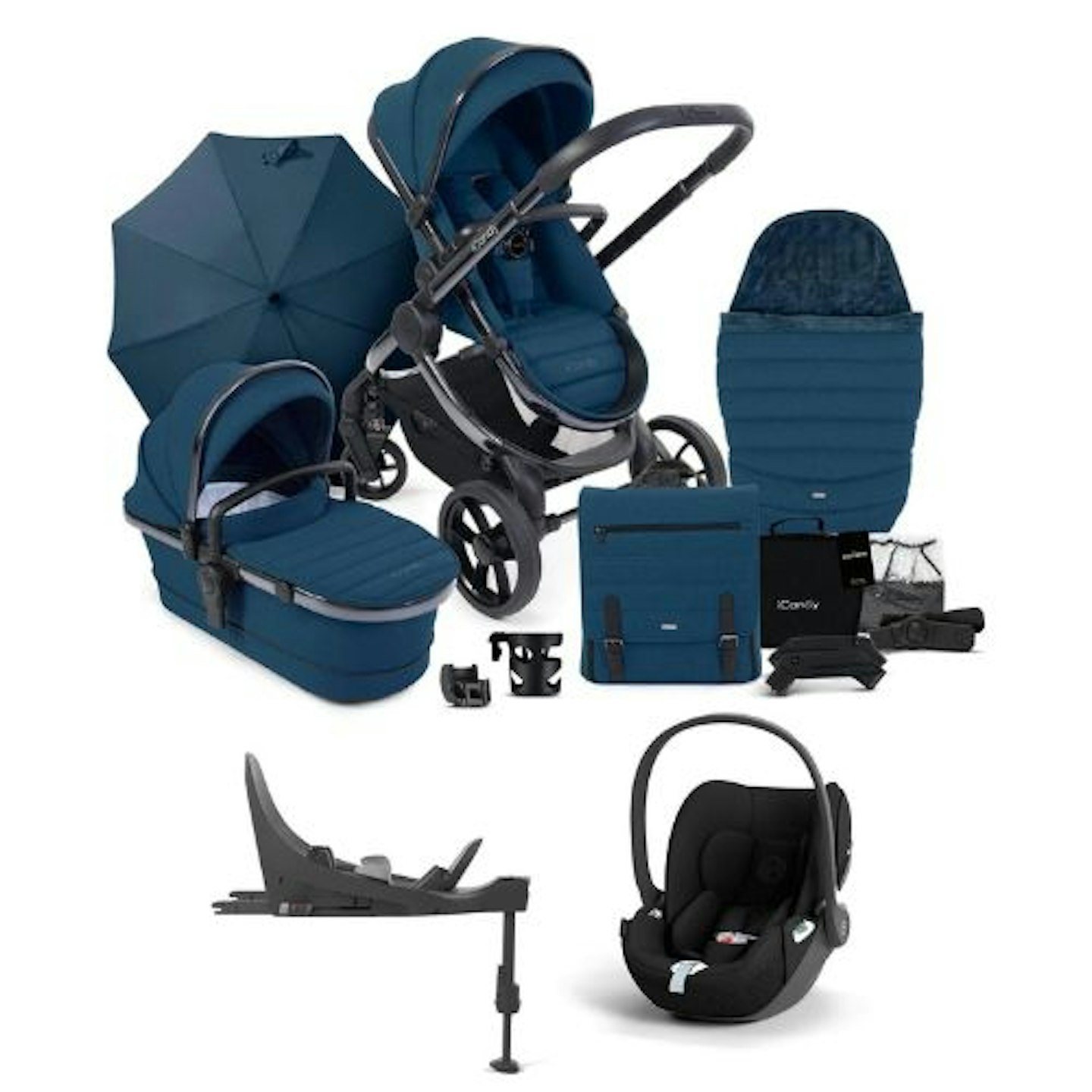 Credit: Mamas and Papas
Description
Babies need so much stuff. There is no getting away from it. Buying everything separately can be
Pros
Extremely comfortable
Large 44-litre basket which holds up to 10kg in weight
Swivel bumper bar for easy access
Can be easily converted into a double/twin pushchair
Cons
The frame is very heavy to carry when folded
Takes up quite a lot of space
Best pram for twins or multiple children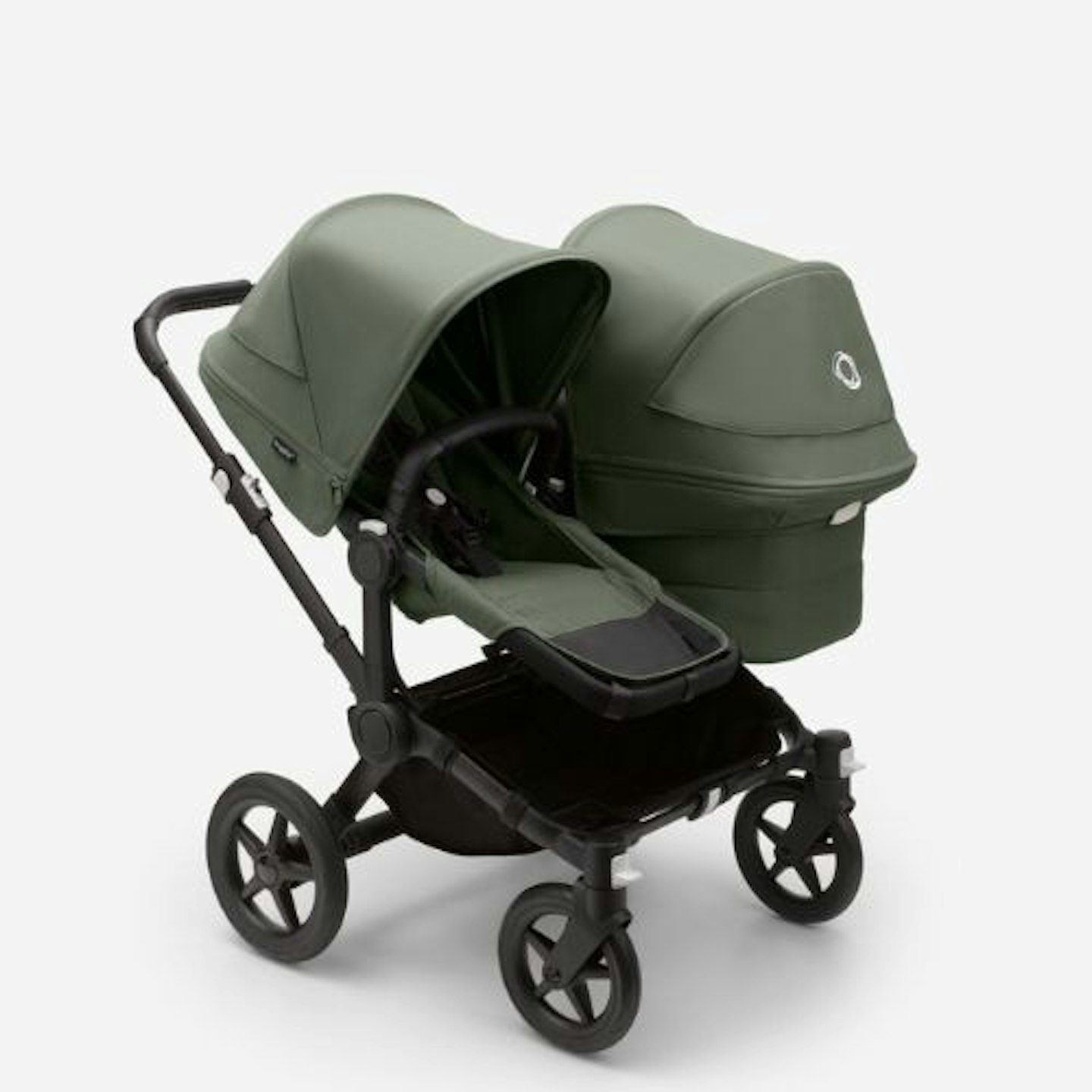 Credit: Bugaboo
Description
Having multiple young children is not for the faint-hearted - you often need to have eyes in the
Pros
Comfortable to use
Comfortable ride
Rear and forward-facing
Children can be side by side
Five-point harness seats
Easy-to-use rain cover
Cons
 Doesn't fold well with seats attached
Can be difficult to manoeuvre in tight spaces
Best travel pram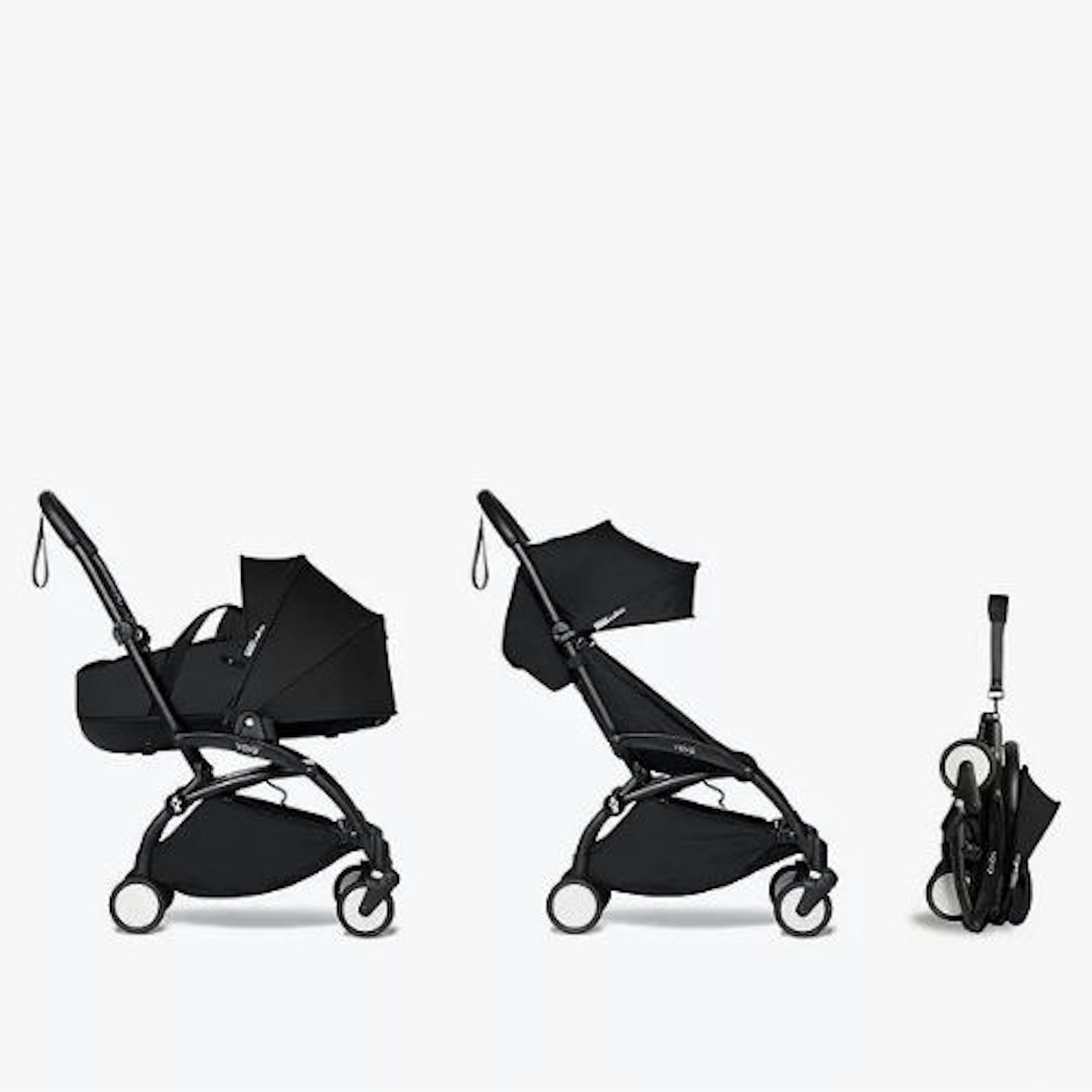 Credit: John Lewis
Description
When it comes to travelling with young children, the key is to make life as easy as possible, and
Pros
Cabin baggage size
Lightweight frame 6.1kg
Multi-positioning reclining backrest
Safety wrist-strap for greater security
Carry on the shoulder with its padded shoulder strap
Supplied with a cover bag
Cons
Slightly small basket storage
Best pram for folding quickly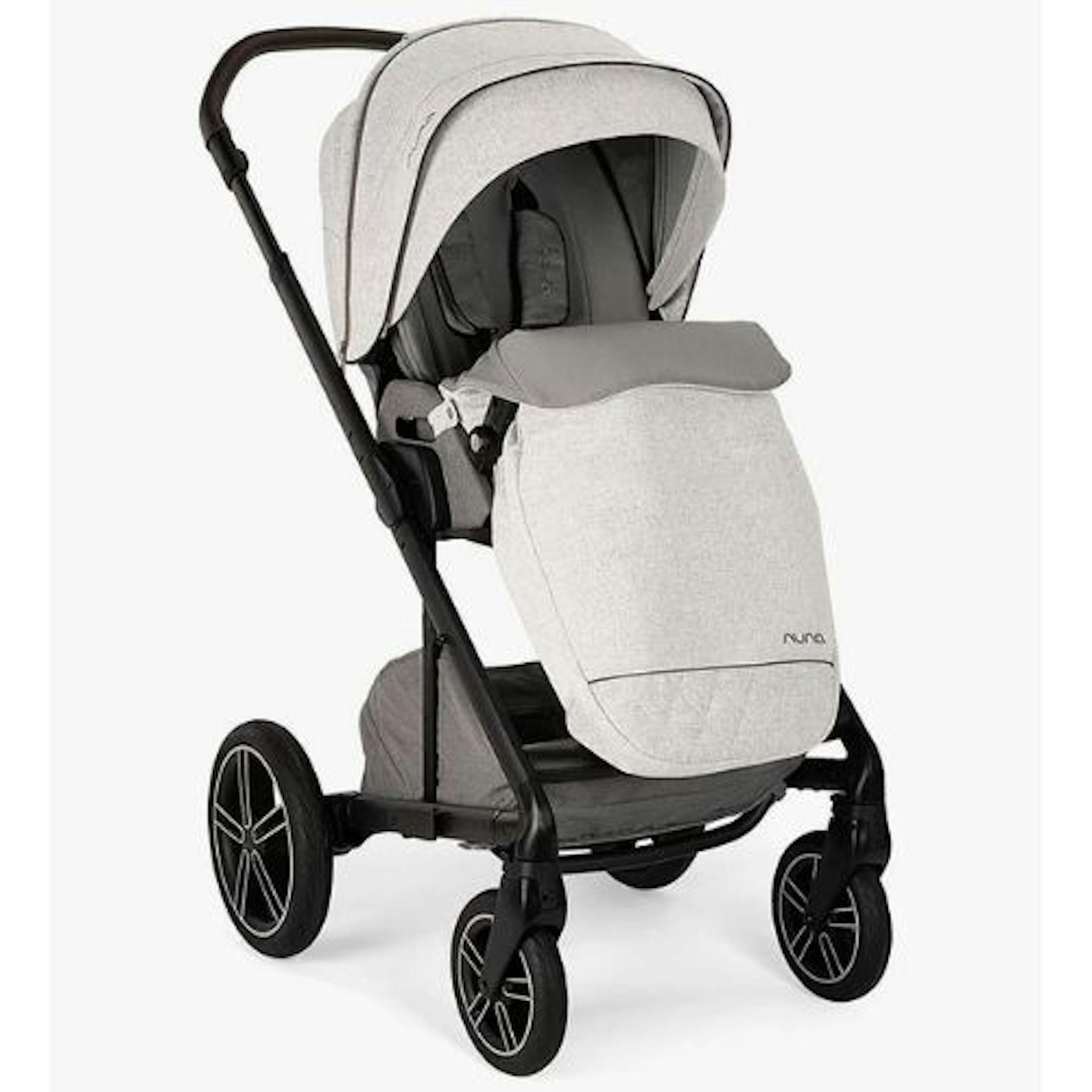 Credit : John Lewis
Description
The Nuna Mixx Next Pushchair is a smooth ride with all-wheel suspension, ready for any terrain.
Pros
Five-position recline: easily adjusts with one hand
Adjustable calf support 
Height adjustable push bar
Quick-release five-point harness for secure strolling
Cons
Fabric can become dirty quickly
Editor's Choice
Credit: Silver Cross
Description
Silver Cross gets the royal seal of approval, being widely known as the pram of choice of the
Pros
User friendly
Sturdy
Feel luxurious
Extensively tested for safety
Cons
Carry cot bassinet sold separately
Best overall pram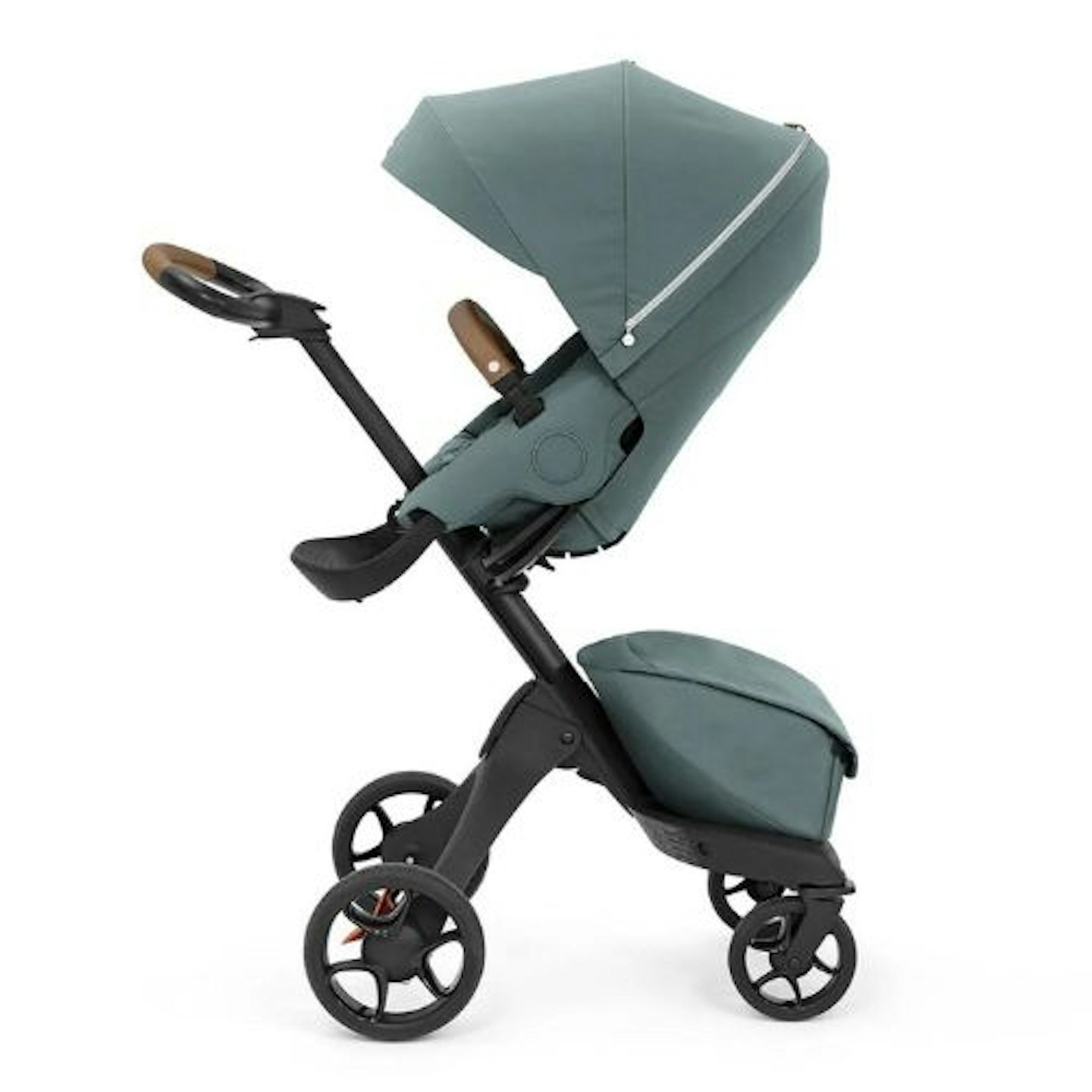 Credit: Stokke
Description
Stokke was one of the first manufacturers to introduce the concept of high, parent-facing
Pros
Multifunctional stroller
Suitable from birth
Adjustable footrest
Adjustable and reclining seat
Cons
Carry cot sold separately
Best designer pram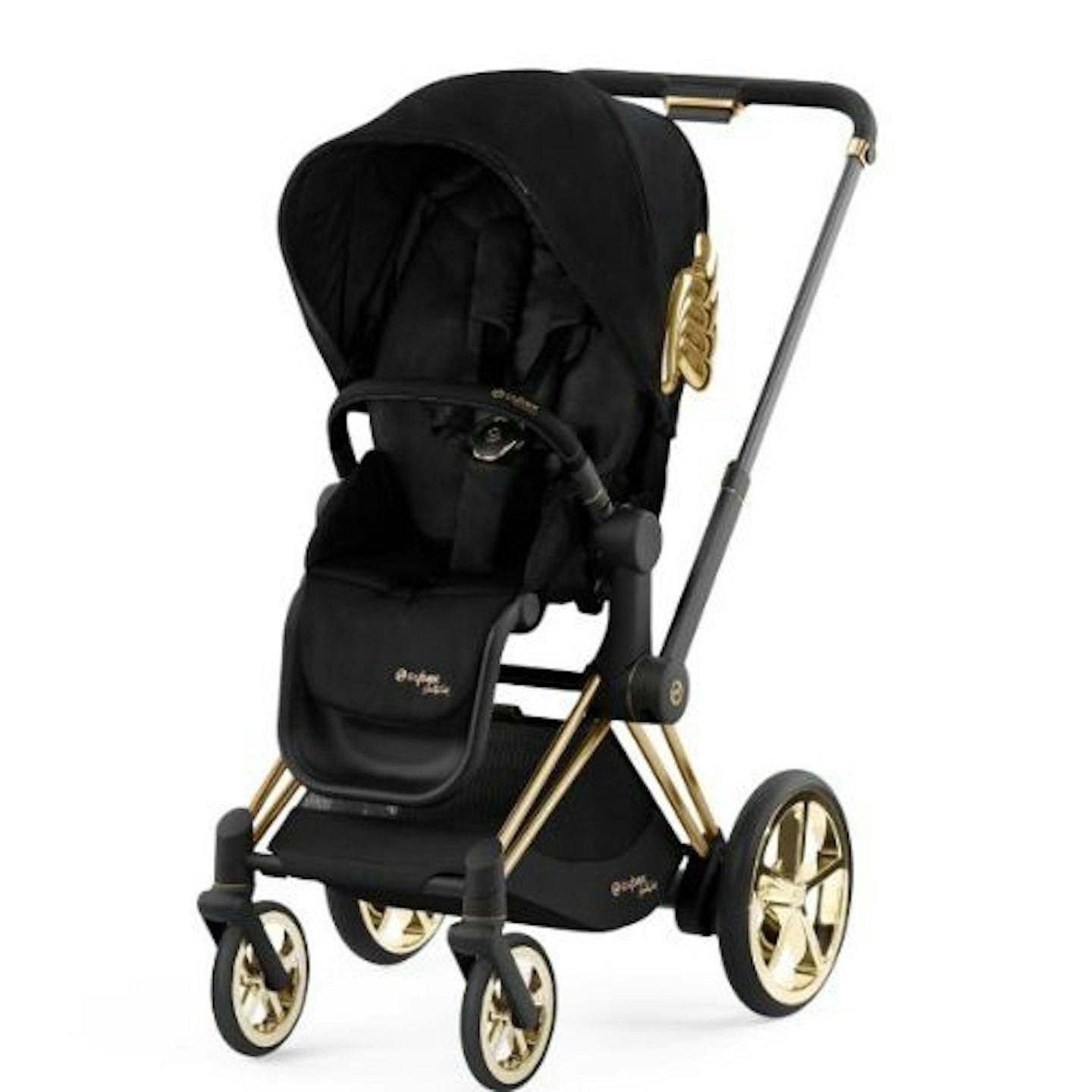 Credit: Harrods
Description
When it comes to luxury strollers, the Cybex e-Praim is the Crème de la crème of the travel system
Pros
Luxurious fabrics
Wonderful finishes
Attention to detail
Great for cities with lots of steep hills
Sturdy
Heavy duty wheels
User-friendly app
Cons
Heavy
Low battery affects the use of the stroller
Best pram for different terrains
29% Off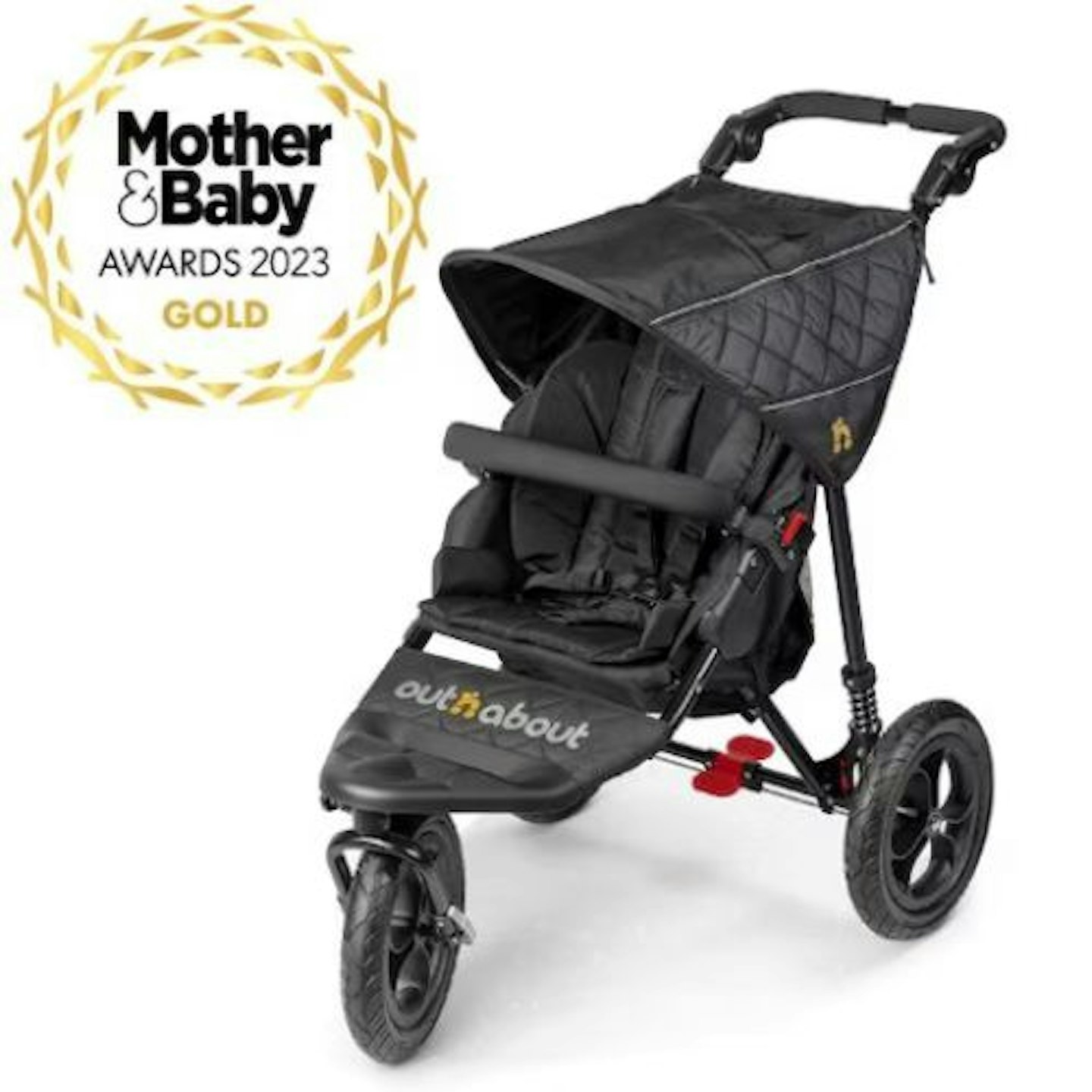 Credit: Amazon
Description
If you are a family who loves an outdoor adventure, finding a pram that can handle different
Pros
Bespoke carrycot
Range of travel system options
Great for off-road/bumpy surfaces
Best pram for country and city life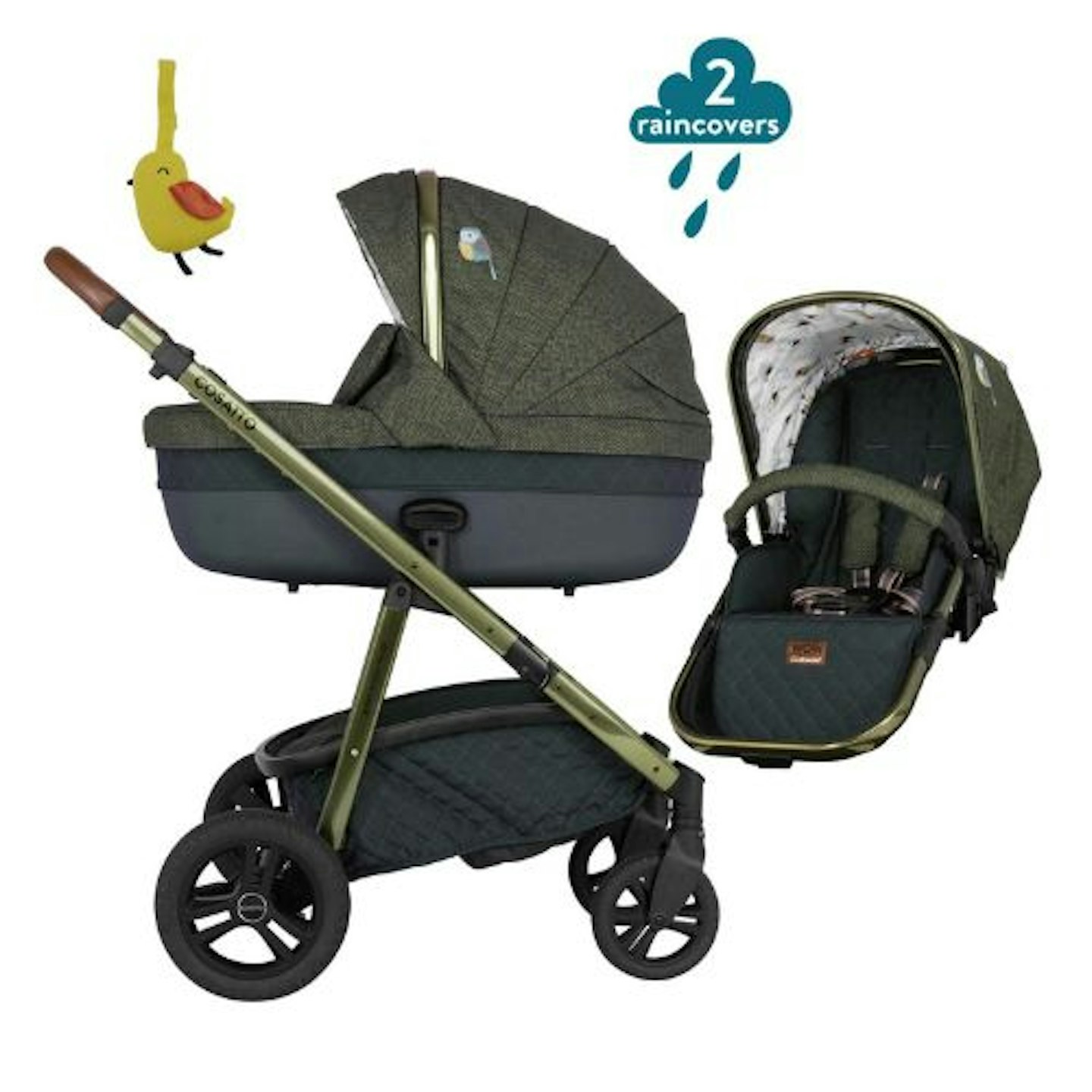 Credit: Cosatto
Description
We love Cosatto prams and strollers because of their unique designs. This particular pram is
Pros
Includes carrycot
Comes with a sweet travel companion toy
Multiple bold designs
Dual-mode suspension
Cons
Brakes can be a little stiff
Best timeless pram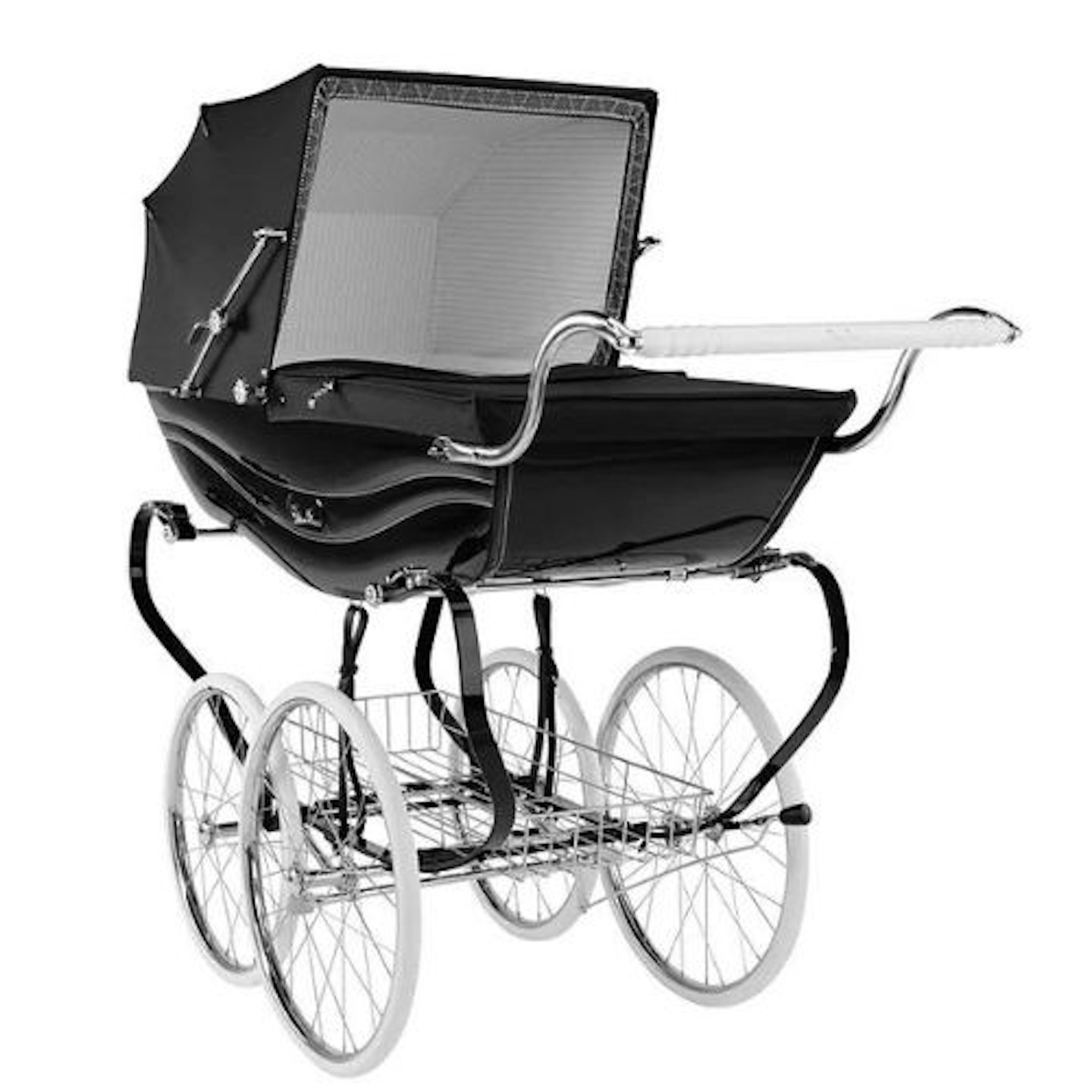 Credit: Kiddies Kingdom
Description
Prams can be expensive but if you pick the right one, it can be something that is enjoyed for
Pros
Durability
Craftmanship
Unique classic design
Comfort
Certificate of Authenticity
Aftercare kit
Large shopping basket
White Leather harness
What To Consider When Buying A Pram
Finding the perfect pram for your family's needs is essential. Your pram or stroller will play an imperative part in your day-to-day life. It will play a crucial role in ensuring the comfort and safety of the baby while travelling or going on walks. There are several factors to consider when buying a pram, including:
Safety Features: Safety should be the top priority. Check for features like a 5-point harness, sturdy brakes, adjustable straps, and a stable frame to keep the baby secure. All of the prams and strollers listed in this article comply with the UK safety regulations (British Standard 7409:1996 or BS EN 1888:2003). These standards lay out the requirements for all vehicles that are used to carry babies or children.
Age and Weight Range: Consider the age and weight range the pram is designed for. Some prams are suitable for newborns, while others are better for older infants and toddlers. Rather than looking at the age specifically, check the max weight to ensure that your child is safe whilst using the pram or stroller.
Size and Weight: Think about the portability and storage of the pram. If you're a frequent traveller and will need to fold and carry it frequently, look for a lightweight design. However, if you plan to predominately walk with your baby, having a robust pram with good wheels will weigh more but be better suited to your needs.
Terrain and Usage: Consider where you'll primarily use the pram. If you'll be walking for lovely country walks through terrains like peddles or grass, look for a pram with sturdy wheels and good suspension. Alternatively, if you are living in a busy city, large robust tires may make the pram heavier and harder to travel with.
Reclining Positions: Check the pram's reclining options. Newborns need to lie flat, while older babies like to see the big wide world.
Storage Space: Look for a pram with enough storage space for carrying bags and shopping well as baby essentials like your changing bag.
Compatibility with Car Seat: If you plan to use a car seat, check if the pram is compatible with the car seat model you intend to use. The ability to clip your car seat onto your pram makes short journeys much easier.
Canopy and Weather Protection: A sun canopy is essential to protect your baby from this country's forever-changing weather conditions. A sun canopy will also block out some light which not only protects your little one's sensitive skin but will enable them to have a rest. Living in the UK means that a rain cover is pretty much essential, check whether your pram comes with a rain cover or whether you need to purchase one separately.
What Is The Difference A Between Pram, Pushchair And Stroller?
It can be very confusing to know the differences between a pram, pushchair and stroller, especially when there are so many baby essentials out there on the market. Here's what to remember:
Pram: A pram refers to a baby carriage designed for newborns or very young infants. Prams typically have a fully flat, padded, and spacious sleeping area. As newborns sleep on average 16 to 18 hours a day, a comfortable and safe pram is essential.
Pushchair: The term "pushchair" is commonly used in the UK and some other parts of the world. A pushchair is generally designed for older infants and toddlers who can sit up unaided. They typically have a reclining seat, adjustable backrest, and safety harness to secure the child. We recommend always choosing a pushchair with a 5-point harness to ensure your little one's safety. Pushchairs can be more compact than prams, making them easier for everyday use.
Stroller: In the United States, the term "stroller" is more commonly used. A stroller is a general term that encompasses both prams and pushchairs. But like most American phrases it is becoming more popular in the UK. Strollers typically can be transformed to and from a pram with the addition of a carrycot - usually, this will be sold separately.
Should I Opt For A Travel System?
Opting for a travel system can be convenient for some parents, but it ultimately depends on your specific needs. A travel system usually consists of a stroller that can be used with an infant car seat. The car seat can be easily attached and detached from the stroller, allowing you to transfer your baby from the car to the stroller without disturbing their sleep. Whilst this does have many benefits, not all prams are suitable.
When Should I Buy A Pram?
It's a good idea to purchase a pram before your baby is born. We recommend putting the pram together so you are confident about how to open and close your travel system before your baby brain kicks in. Having the pram ready before the baby arrives allows you to be prepared for any unexpected early arrivals. Don't forget, setting up prams can be a milestone moment to help you be even more excited for the birth of a baby.
How Much Should I Spend On A Pram?
The amount you spend on your pram is relative to your budget, lifestyle and affordability. Remember that a pram that converts into a stroller can be used for on average the next four years, whereas a pram that's specifically designed for babies may only get one year of use. There are prams available at various price points, but it's essential to find a balance between quality and affordability to ensure you get a reliable product that suits your needs.
Hannah Carroll is a Parenting, Lifestyle and Home Product writer for Grazia, specialising in product testing and reviews. With three children, Hannah loves testing the latest industry products on her own family.