Breastfeeding can be a magical experience for some mothers, but for others, it's far from easy, but finding the best breast pump can make life easier. After all, it's your baby, your choice, and we are huge advocates for doing what you believe is best for you and your little one. If you do decide to go down the breastfeeding route, but don't wish to be tied down by the responsibility of feeding, then finding a breast pump to suit your needs is essential.
If you're a working mum, someone who loves to do lunch dates, or you want the option of your partner or family helping out with feeds, a breast pump may be your best option. Did you know expressing even small quantities of milk can bring pain relief if your breasts are engorged or swollen? There are so many reasons why a mum might choose to express breastmilk, and luckily for us, there are plenty of different types of pumps to suit every need.
Best Breast Pumps At A Glance:
Best overall breast pump: Lola&Lykke Smart Electric Breast Pump, £145 on Lola&Lykke
Best breast pump for multi-tasking: Elvie Stride, £299 on Amazon
Best two-in-one breast pump: MAM 2-in-1 Double Breast Pump, £258 on John Lewis
If you're heading back into the office, you might want to opt for a hands-free breast pump, or if you're ready for that much-needed girls' night out, finding the best electric breast pump that will allow you to enjoy your evening without feeling uncomfortable is key. Although all pumps roughly do the same thing, they are not all made equal. Some pumps will help you to produce milk at a different speed, some pumps are noisy, whilst others are almost silent and certain pumps will offer more control and personalisation than others. As we said, there's something for everyone.
Unlike most baby purchases, you can't try before you buy when it comes to a breast pump, so we've gathered as much information as possible to help you make an informed purchase. From the best Elvie breast pumps to celebrity-fave pumps, keep scrolling below. Happy pumping!
SHOP: The Best Breast Pumps for 2023
Best overall breast pump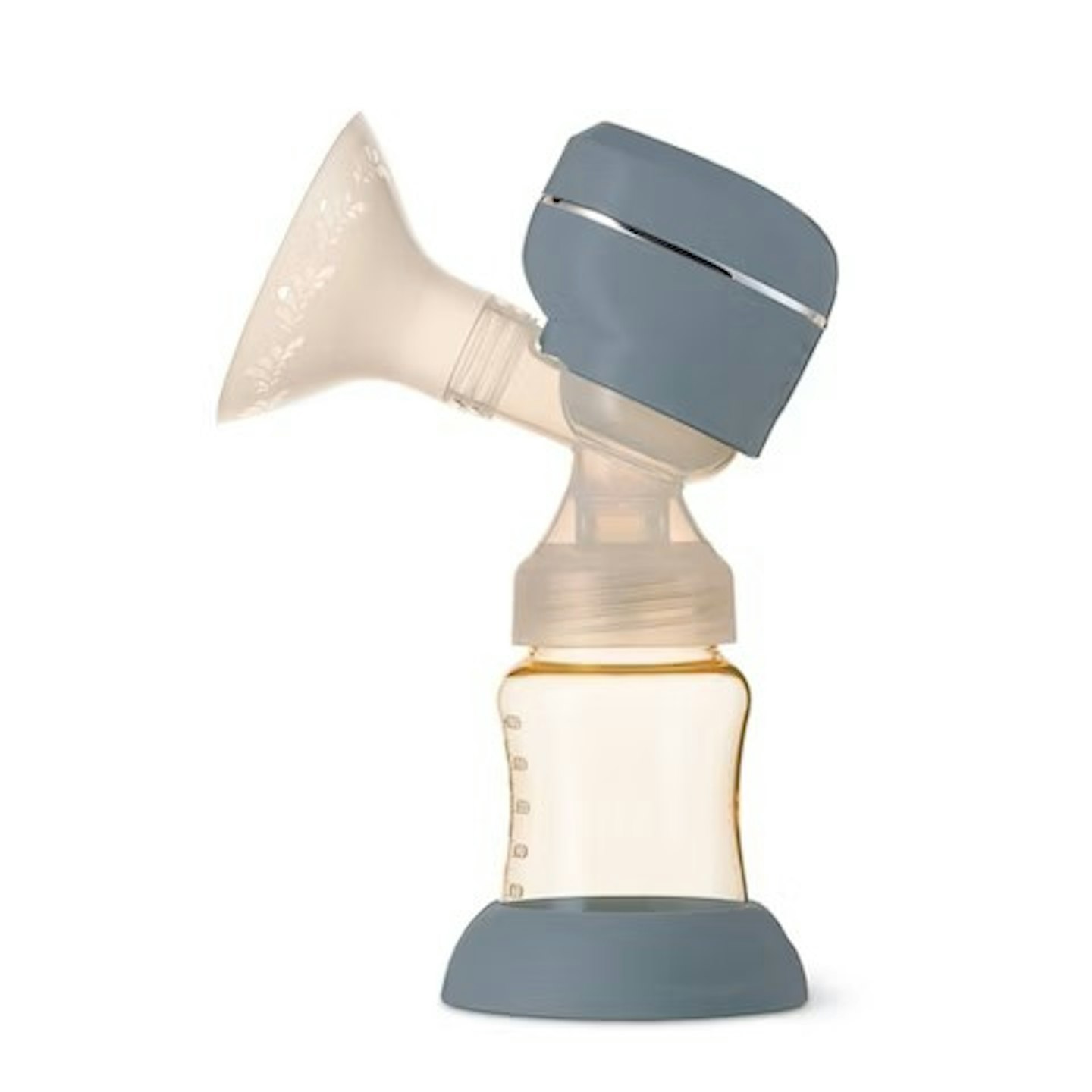 Lola&Lykke
Description
The Lola&Lykee Smart Electric Breast Pump has touchscreen technology, a memory button and a timer
Pros
Efficient
Portable
Comfortable
Easy to clean
Cons
Doesn't come with a carrying case
Best double breast pump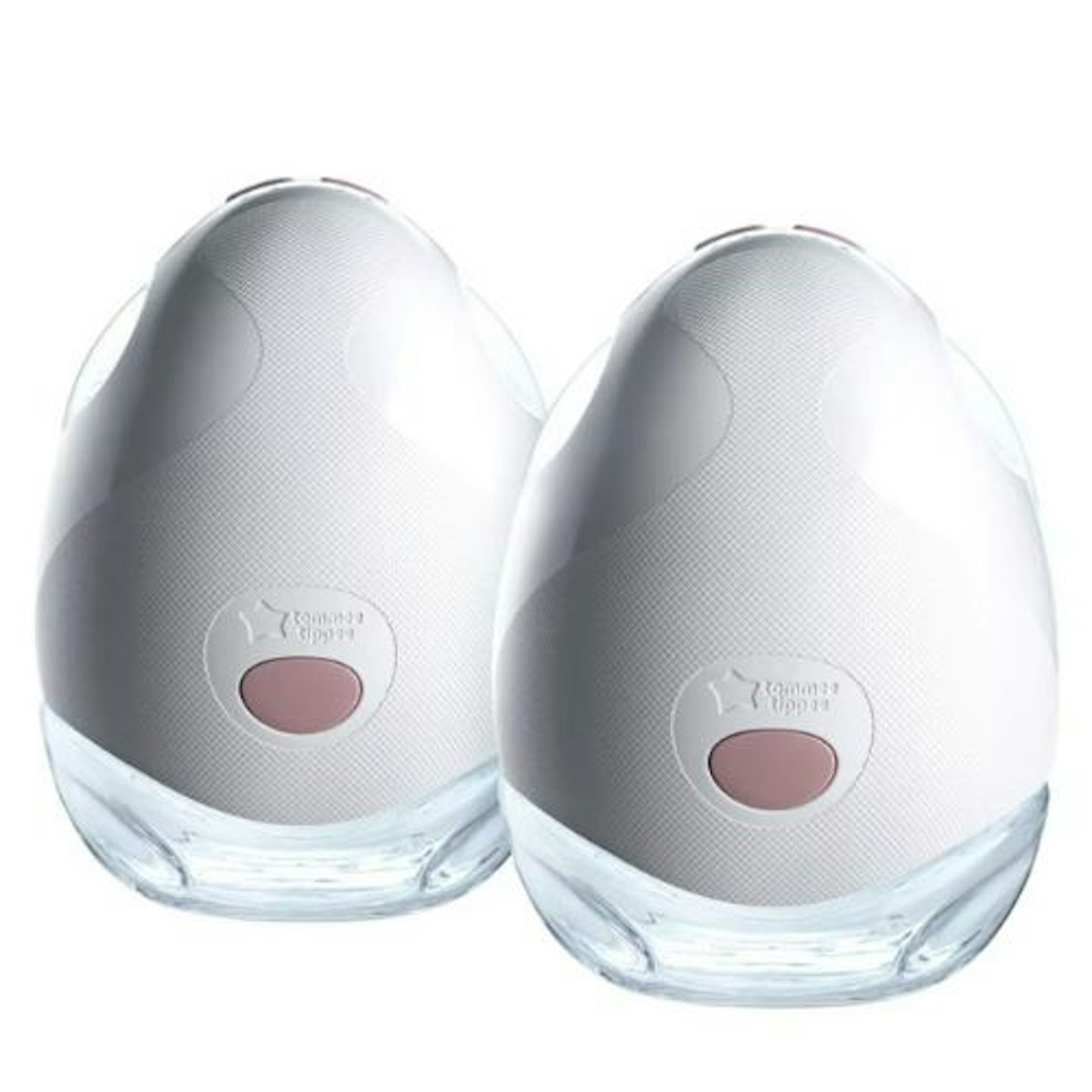 Boots
Description
The Tommee Tippee Made for Me In-Bra Wearable Breast Pump fits into your nursing bra. This pump
Pros
Great packaging
Double pump
Guidelight
Strong suction
Cons
Some women found it tricky to clean
Best two-in-one breast pump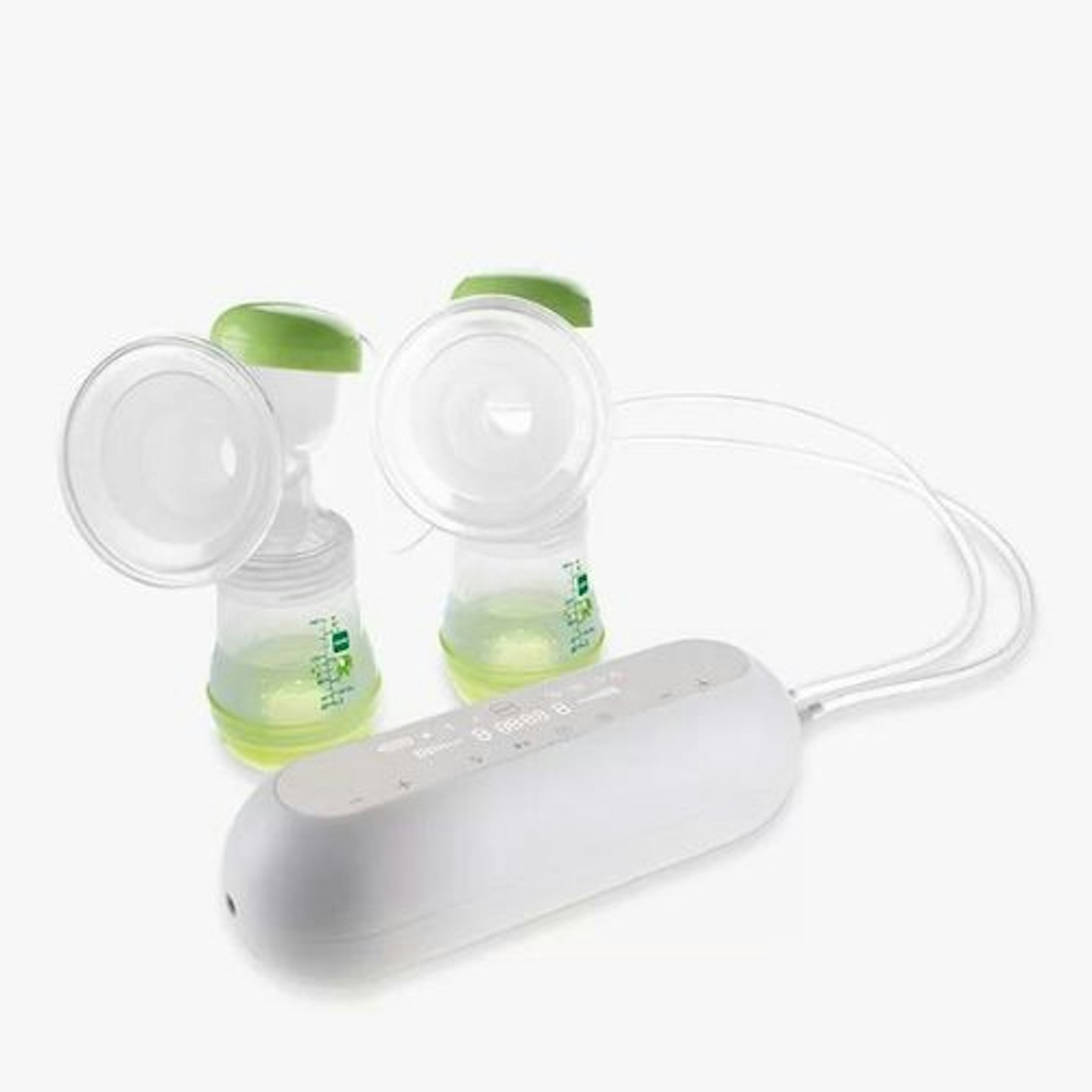 John Lewis
Description
We love this pump because it offers both the practicality of an electric breast pump and the
Pros
Easy to use
Nine different levels
Lightweight
You can pump straight into the MAM bottle 
Cons
Some mums found you have to hold the pump to get a secure fit
Best breast pump for multi-tasking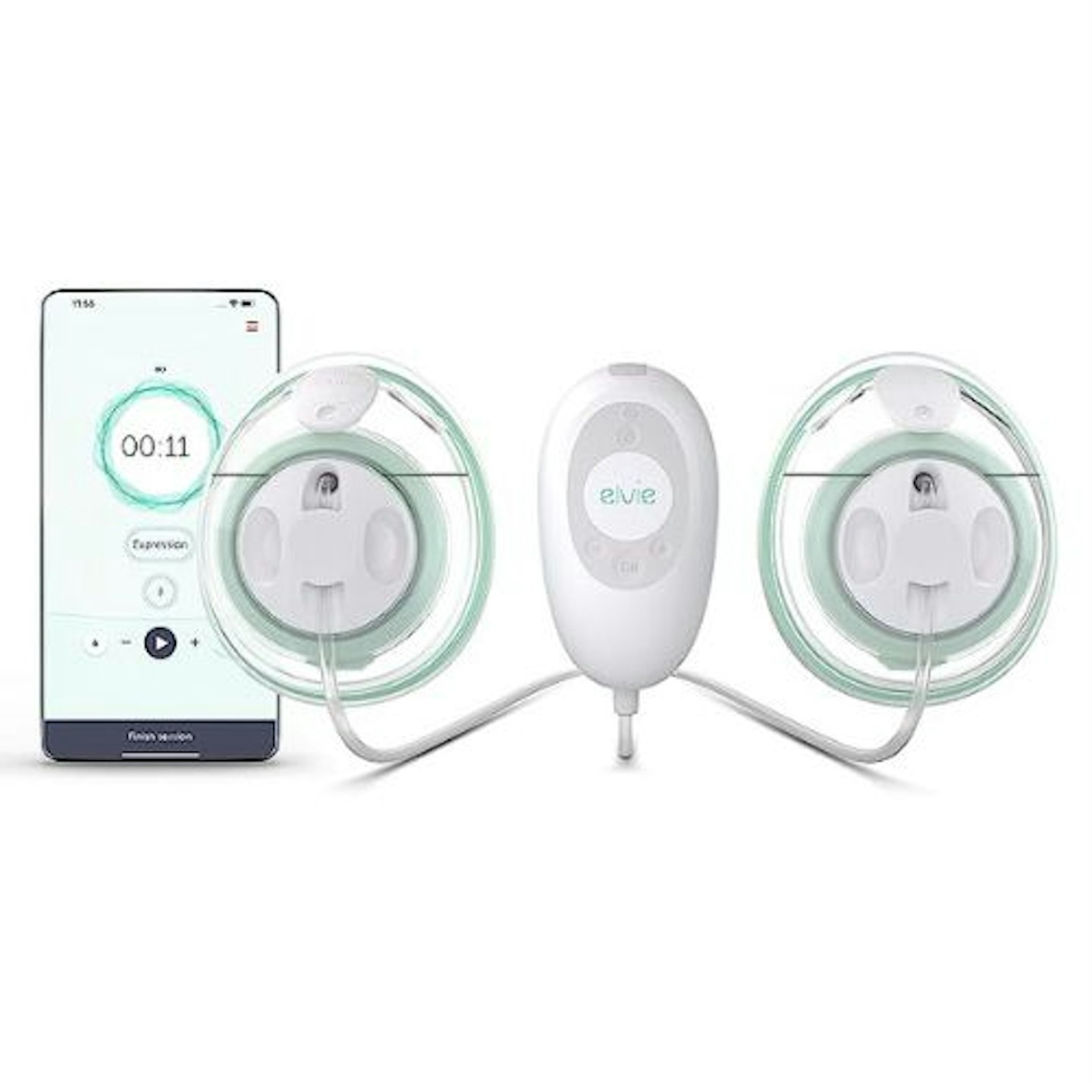 Amazon
Description
The Elvie Stride is portable, lightweight and, best of all, it's practically silent! The unique
Pros
Hospital-grade
Hands-free
Smart-app technology
Discreet
Cons
Some mums suggest it doesn't produce as much milk as other options
Best breast pump with natural suction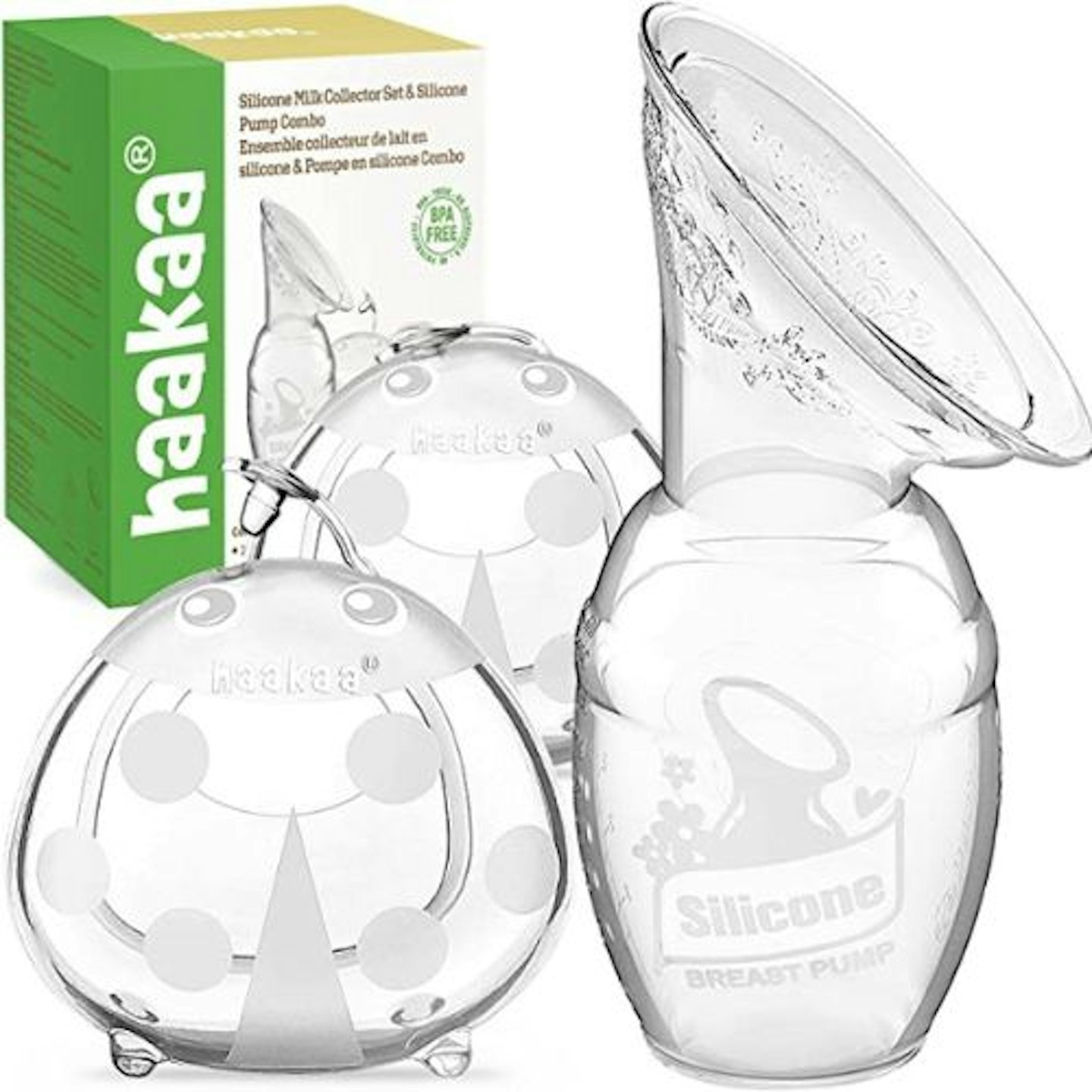 Amazon
Description
The Haakaa Manual Breast Pump is among the easiest to use. This pump uses natural suction to
Pros
BPA Free
Reusable
Painless breastmilk collecting
Easy to clean
Best manual breast pump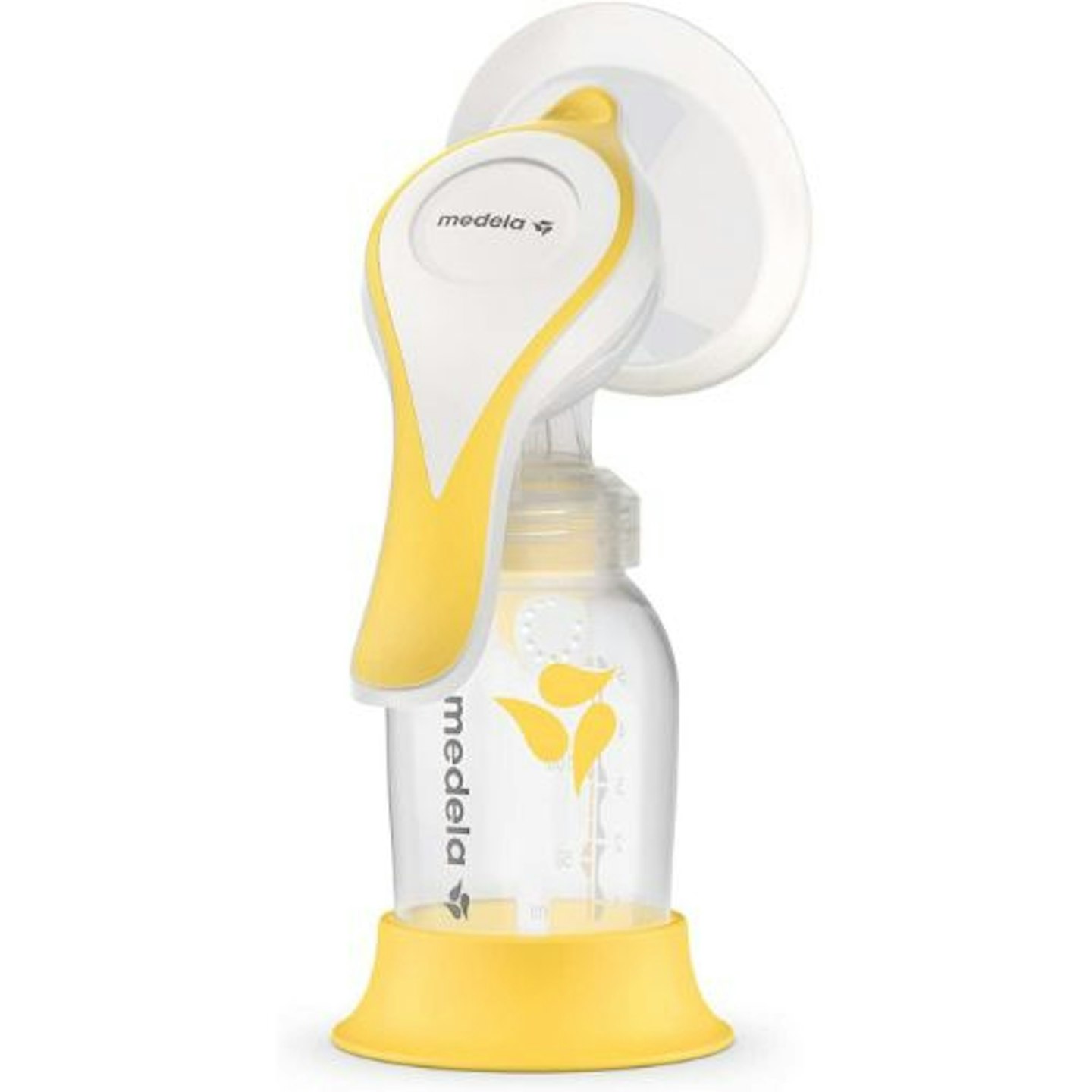 Amazon
Description
The Medela Harmony Manual Breast Pump is a great option if you're looking for something compact.
Pros
Comfortable to use
Two speeds
Highly efficient
Compact
Cons
Shield is a little bit hard
Best compact electric breast pump
Only a few left in stock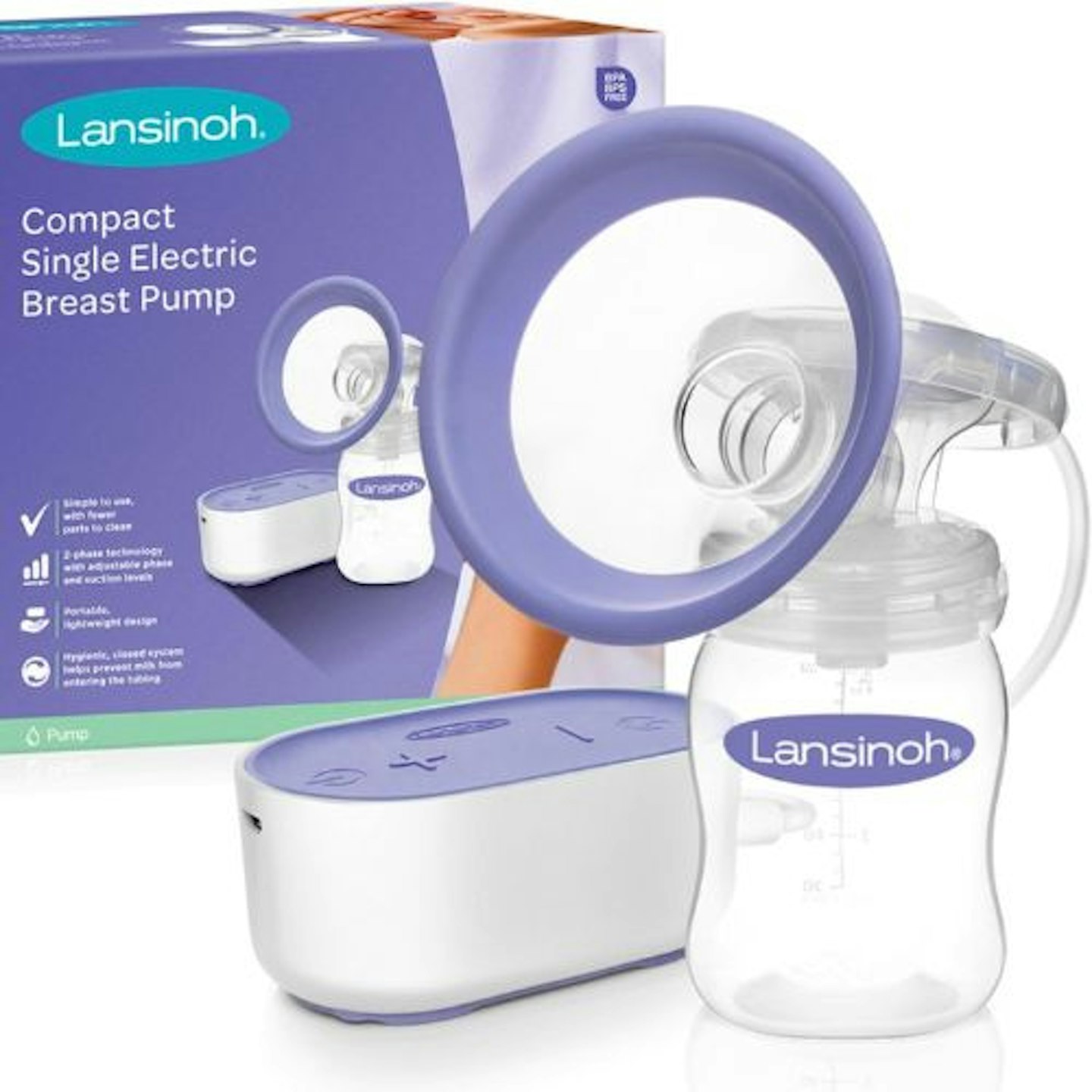 Amazon
Description
This compact Lansinoh Compact Single Electric breast pump has five adjustable suction levels, and
Pros
Lightweight 
Comfortable
Portable
Compact
Digital display
FAQs
What To Consider When Buying a Breast Pump
Noise
Electric pumps can be notoriously noisy. This is something to factor in if you plan to express while your baby is asleep nearby or when you're at work. Although there are some quiet electric pumps, manual pumps are much quieter, and some models make no noise at all.
Storing breast milk
If you plan to exclusively pump or you're planning time away from your baby, you will want to ensure you have somewhere clean and sterile to store your breastmilk. If you intend to feed your baby within days (four days max), go for a pump that lets you express milk directly into a clean, sterilised bottle until you're ready to use it. Breast milk can be stored for around six months.
Location
If you like the thought of not being confined to one spot when you're expressing, choose a pump that is wireless or takes a battery. However, if you're the type of person who walks around with their phone battery on red, a mains-operated pump might suit you better.
Size and weight
If you are planning to take your pump out and about, and you don't want anything too big or heavy weighing down your changing bag, make sure to take a look at the product's dimensions and opt for a lightweight option.
Types Of Breast Pumps
Electric pumps: Electric pumps are the most popular way to express milk, as you can adjust both speed and suction. Electric pumps come in both single and double pumps, allowing you to express milk from one or two breasts at the same time. Generally, this is the most efficient way to express milk. We recommend electric pumps to mums of multiples or for mums who want to maintain their milk supply working.
Manual breast pumps: Manual breast pumps are a brilliant option for mums who are primarily breastfeeding but want the option to pump. When using a manual pump, you place the breast cup over your breast and squeeze the handle to extract the milk, which collects in a storage container or bottle. Manual breast pumps tend to cheaper and be easier to use, and a lot of mums feel that they have more control.
Hands-free breast pumps: As the name suggests, hands-free breast pumps allow you to collect milk whilst you do other things. Hands-free pumps are a great option for mums who have multiple or older children and mums that generally never sit down for more than ten minutes (We know right, isn't that all of us).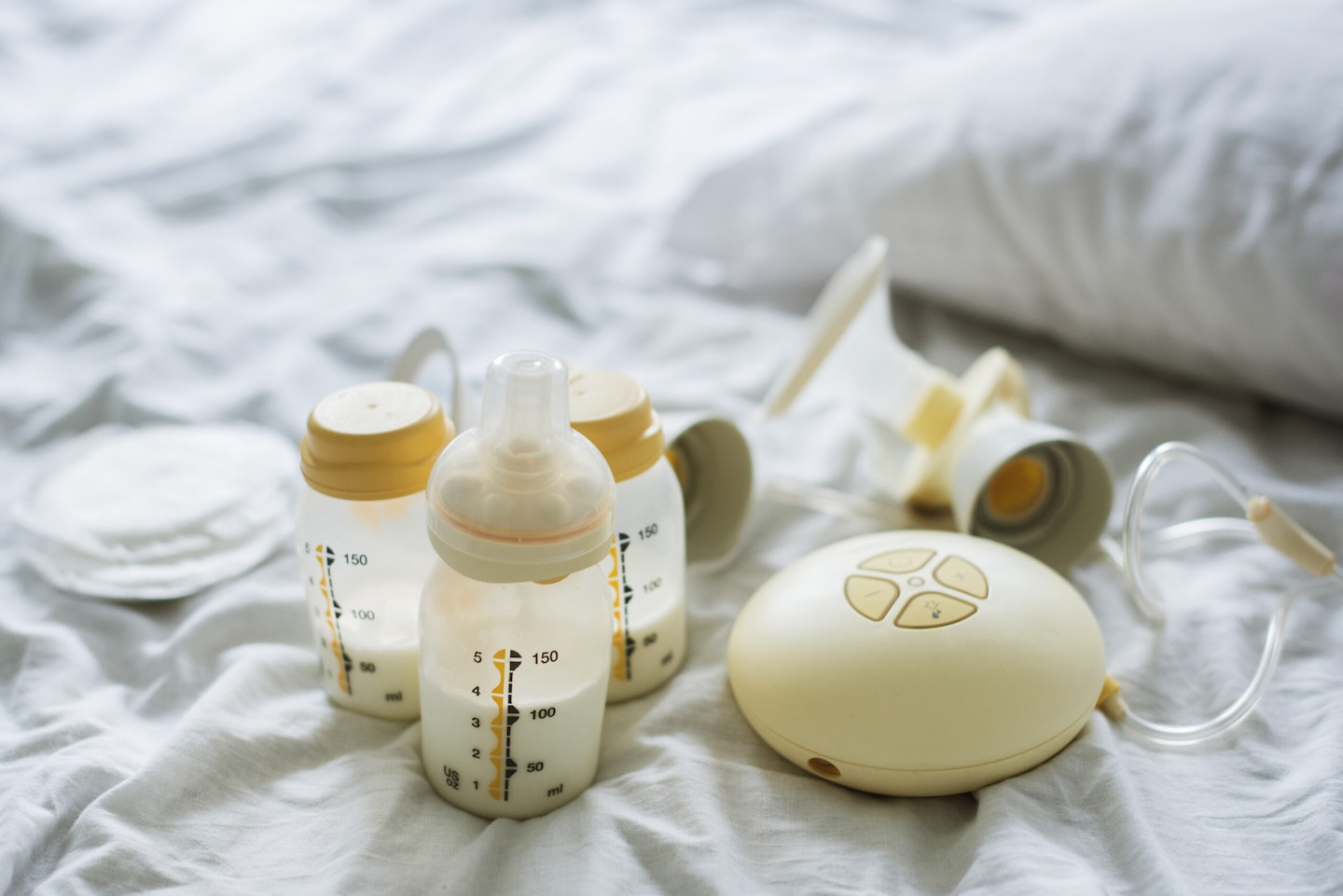 Things You Should Know Before Using A Breast Pump
Expressing is easier and more efficient if you feel relaxed. We're not going to lie and say this is going to be your favourite way to unwind, but try and put on your favourite Netflix show and grab some snacks before you start expressing. Try to pick a pump that's appealing to look at and comfortable. Anything too clinical is likely to make you feel more stressed.
Choose a pump that's quick and easy to assemble. You will need to be confident in putting it back together once you've taken it apart for cleaning and sterilising, and trying to find lots of small parts is not what you want to spend your day doing.
The breast cup fits over your breast inside the pump funnel. It must fit well for optimal milk drainage as well as comfort. Some pumps come with more than one cup, so you can try different sizes to find the best fit.
Start slow. As tempting as it can be to whack it up to full suction, it doesn't always result in a better milk production. In fact, you're more likely to end up causing yourself discomfort.
Do I Need To Have A Breast Pump?
Whether you plan to breastfeed or exclusively pump, you will probably need a breast pump at some point. However, if you're only planning on expressing occasionally, a manual pump is often a better and cheaper option. Manual pumps tend to be much easier to use, and they don't require charging. That said, manual breast pumps are much more labour-intensive. If you want to express milk quickly and efficiently, an electric breast pump is definitely worth the investment.
Is It OK To Just Pump Instead Of Breastfeeding?
Of course! A fed baby is a happy baby. Breast milk offers so many benefits to your infant. But we know that exclusively breastfeeding isn't always a viable option for everyone. Whether it's due to a baby who cannot latch, returning to the workplace or feeling like you just no longer want to breastfeed, exclusively pumping is a fantastic way for your baby to get the benefits of breastmilk without breastfeeding.
Is There A Downside To Pumping?
There are lots of benefits to pumping. However, there are also a few side effects which some mums experience. One of the most common side effects is causing pain in your breasts or nipples. Usually, this is due to incorrectly positioning your pump or using a setting which is too high. As previously mentioned, always ensure you are starting at the lowest setting and slowly working your way up.
Hannah Carroll is a Parenting, Lifestyle and Home Product writer for Grazia, specialising in product testing and reviews. With three children, Hannah loves testing the latest industry products on her own family.