Earlier this year, the coronation of King Charles set the internet ablaze with burning queries: the cost, the role royal family members will play on the day, how long the ceremony is… but perhaps the most bizarre Google search was around the monarch's fingers.
It all started when he was photographed signing something and people noticed that his fingers are often quite swollen. To prove just how much attention his hands have garnered, there was a flag proudly baring a photo of them at this year's Glastonbury.
Now, with the King's Speech set to lay out Prime Minister Rishi Sunak's plans for government later today (7 November), his hands will be out for the world to see once again. So we've tried to keep our fingers on the pulse and work out why the King's are such a hot topic.
Don't worry, it's not flat-out bullying – King Charles is very much in on the joke. In fact, way back in 2012, he made a joke about them publicly after getting off a long-haul flight to Australia.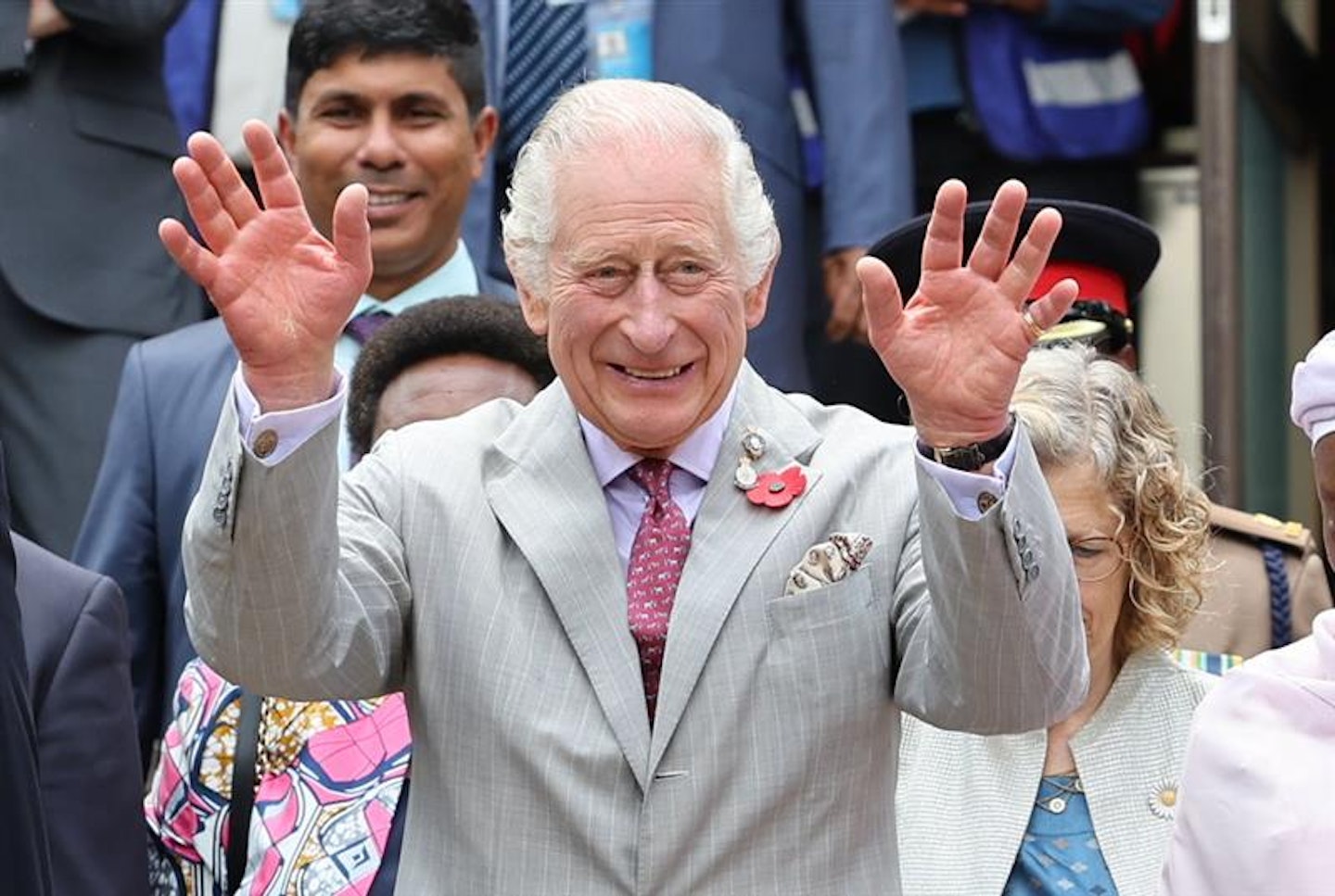 Why are King Charles fingers so swollen?
But what's the deal, are King Charles' fingers swollen for an actual medical reason? It seems so. According to GP Chun Tang, Medical Director at Pall Mall Medical in Manchester, there are many medical explanations.
'Often puffy fingers are a symptom of water retention which can be caused by numerous health conditions,' he told the Daily Mail. 'This condition arises due to inflammation and can be a result of arthritis, multiple bacterial infections or even TB. Other possibilities include high salt levels, allergic reactions, medicinal side effects, injury, and autoimmune disease.'
It's never quite been confirmed whether King Charles suffers from any of these conditions, but he does appear to take it in his stride. According to royal biography, 'The Man Who Will Be King' by Howard Hodgson, Charles wrote a letter to his friend after his son, Prince William was born, and jokes 'I can't tell you how excited and proud I am. He really does look surprisingly appetising and has sausage fingers just like mine.'
So, knowing this King enjoys a 'sausage fingers' joke as much as the rest of us, here's some of the funniest memes about King Charles sausage fingers that he himself would likely laugh at…
The best King Charles' sausage fingers memes