Calling all proud plant parents, plant subscription boxes are here to make creating your own green oasis as easy as can be. Imagine having beautiful plants and flowers delivered to your door, all without leaving the house – sounds near perfect to us.
If you're searching for your next plant fix and looking to control your plant addiction cravings, a subscription box is your best solution. No matter what your plant type is, from cut flowers to pottedferns and even succulents, there's a plant subscription box perfect for you.
Taking over the industry of subscription boxes in recent years, monthly plant deliveries are every plant obsessives dream. They make creating your very own jungle, both indoors and outdoors a breeze, all without leaving the comfort of your already blooming homes.
Making it easier than ever before to grow your leafy family, you'll receive personalised boxes to your doorstep for a monthly fee that matches your needs.
Are monthly plant subscriptions worth it?
If you're someone who feels constantly busy balancing work, childcare and housework, but would really love to have a green oasis in your home, a monthly plant subscription is a great place to start.
The hassle of deciding which plants will work for your home is sorted for you with a plant subscription, as it's all in the hands of the experts. No need to figure out how to transport them home from the garden centre either, as they're delivered straight to your door for a monthly fee.
Plus, who doesn't love a monthly delivery? It's exciting, will last well with the right care, and will bring you plenty of joy, clean air, and even help you concentrate. Plants definitely have their perks.
The perfect monthly treat for yourself or a great gift for a green-fingered friend, we've rounded up a few of our favourite monthly plant subscriptions that'll make you a blooming happy plant parent indeed.
SHOP: The best plant subscription boxes to feed your leafy cravings
Best plant subscription boxes 2022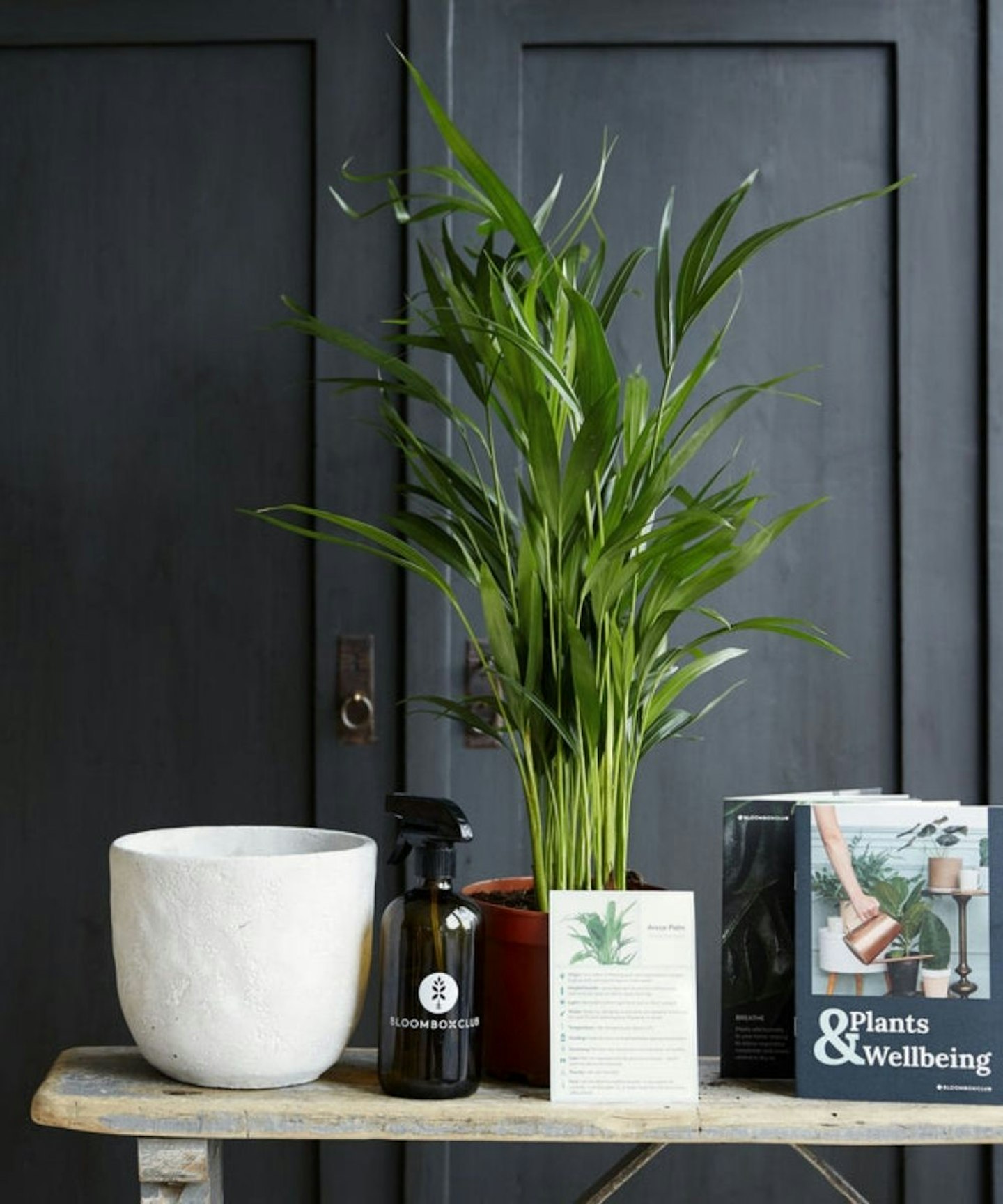 1 of 12
Bloombox Club, From £39
Created by a Doctor of Psychology, Bloombox Club focuses on the benefits of having plants in the home for our wellness and health. You can receive your plant delivery monthly or quarterly and pay monthly or annually, depending on your preference. With each delivery, you'll get a perfectly fitted ceramic pot, as well as a care card to keep your new green friend happy.Payment options: Monthly, quarterly, bi-annually, and annuallyReview: "Love my classic subscription! Even bought an extra plant between my first and second month as I've been loving house plant parenthood!"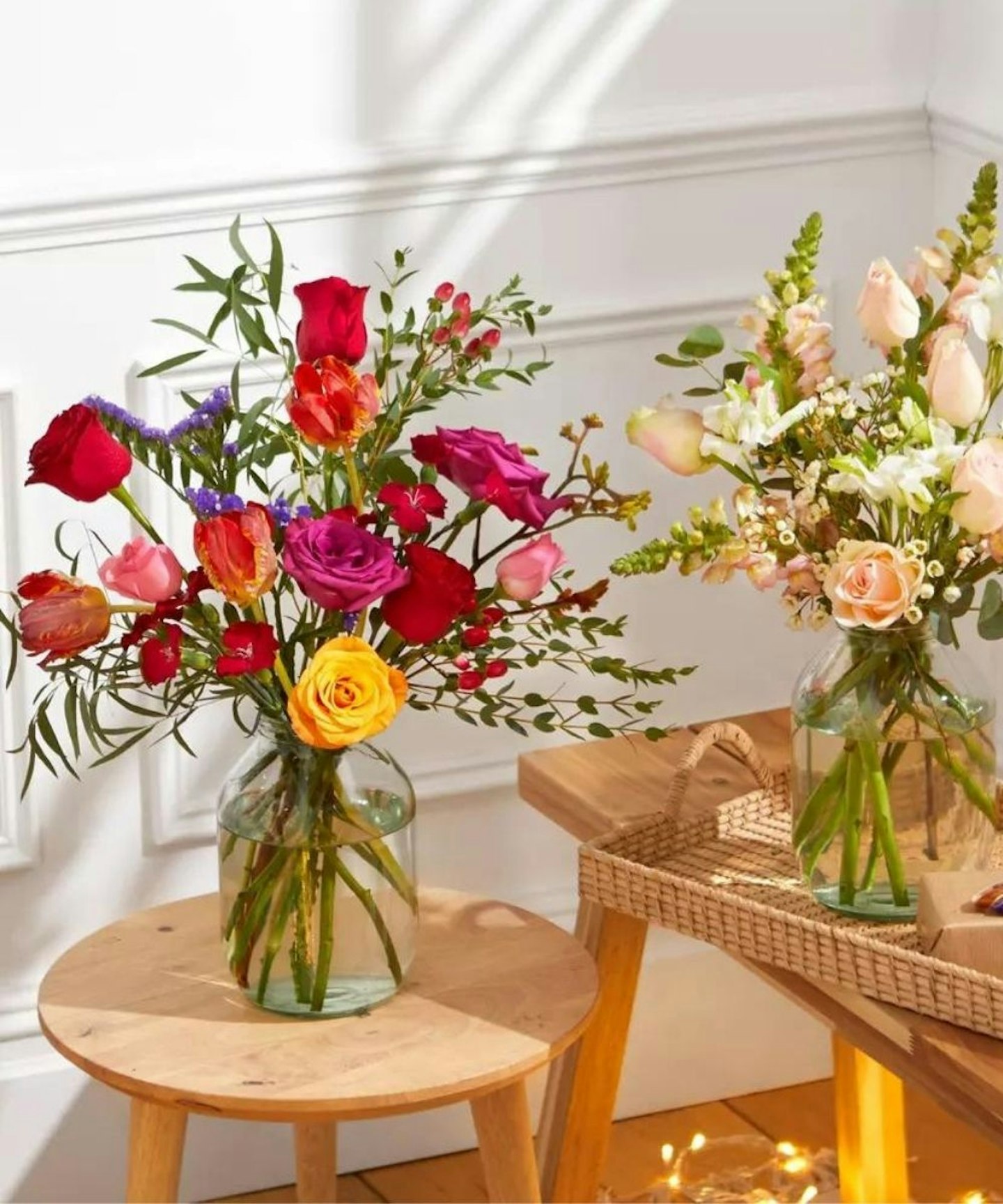 2 of 12
Bloom & Wild, From £20
One for the flower lovers among you, Bloom & Wild is the top-rated UK online florist on TrustPilot, priding itself on quality and ease of service. Depending on how obsessed you are, you can choose from monthly, bi-weekly or even weekly flowers to cover your home in fresh blooms. Chosen by the Flower Team, there are several subscription services available, from purse-friendly to high-end. Pause anytime you like and select lily-free for pet-friendly bouquets.Payment options: Monthly, quarterly, bi-annually, and annuallyReview: "I ordered a special deal of one bouquet of flowers each month for three months to be sent to my Mother as I can't visit her. The flowers are beautiful, and my mother is very happy."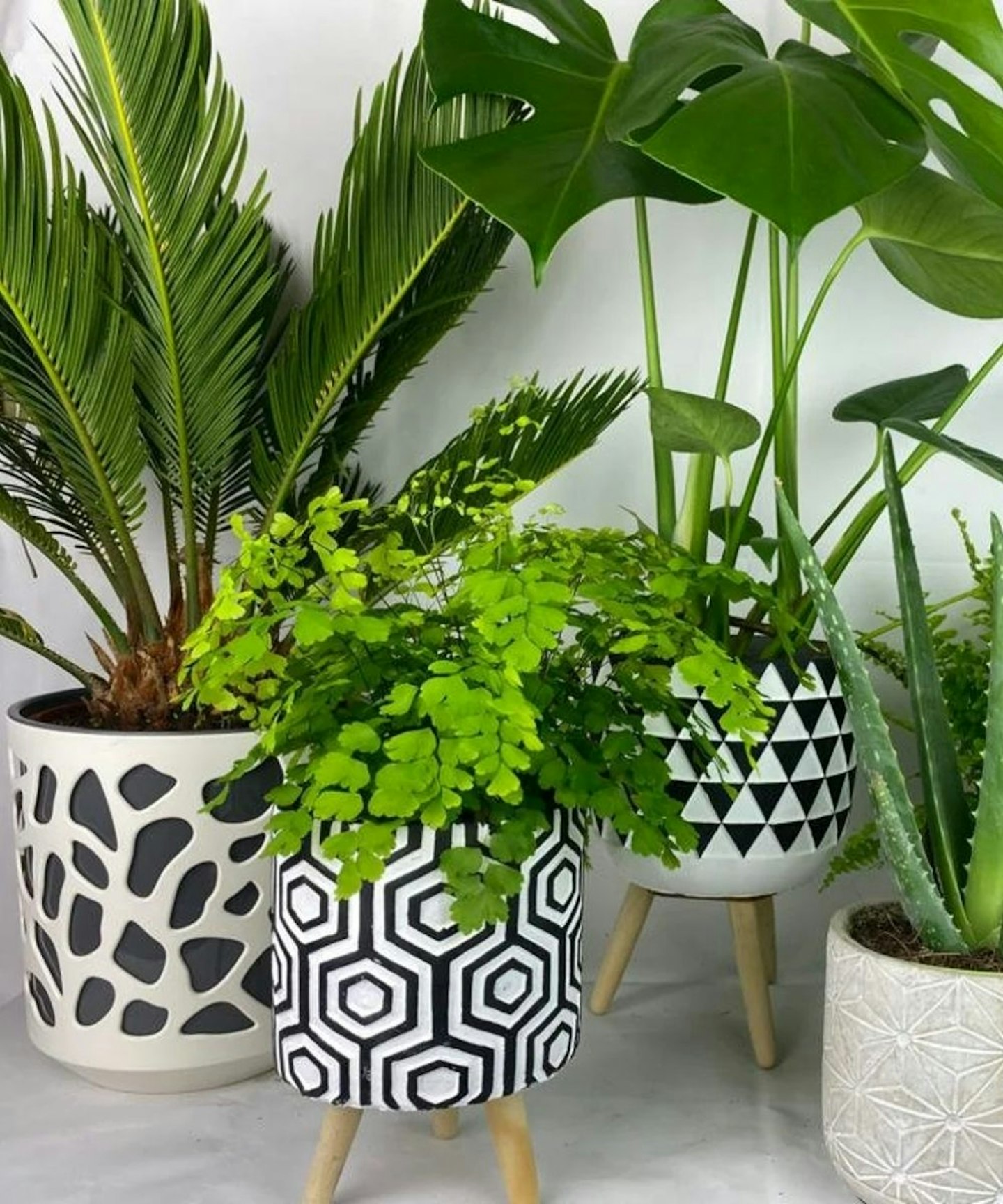 3 of 12
Plants By Post Subscription, From £25
Gorgeous, hand-selected plants right at your door at any frequency you like. Each plant will vary in size and can reach up to 60cm in height, with a pet-safe option available. Beautiful decorative containers are included that will blend right in with any interior, and make for an elegant addition to your home.Payment options: MonthlyReview: "I've ordered a few plants from PlantsByPost now and always been happy with my items! Thank you - definitely one of my go-to places when I'm looking to buy a new plant or present for someone."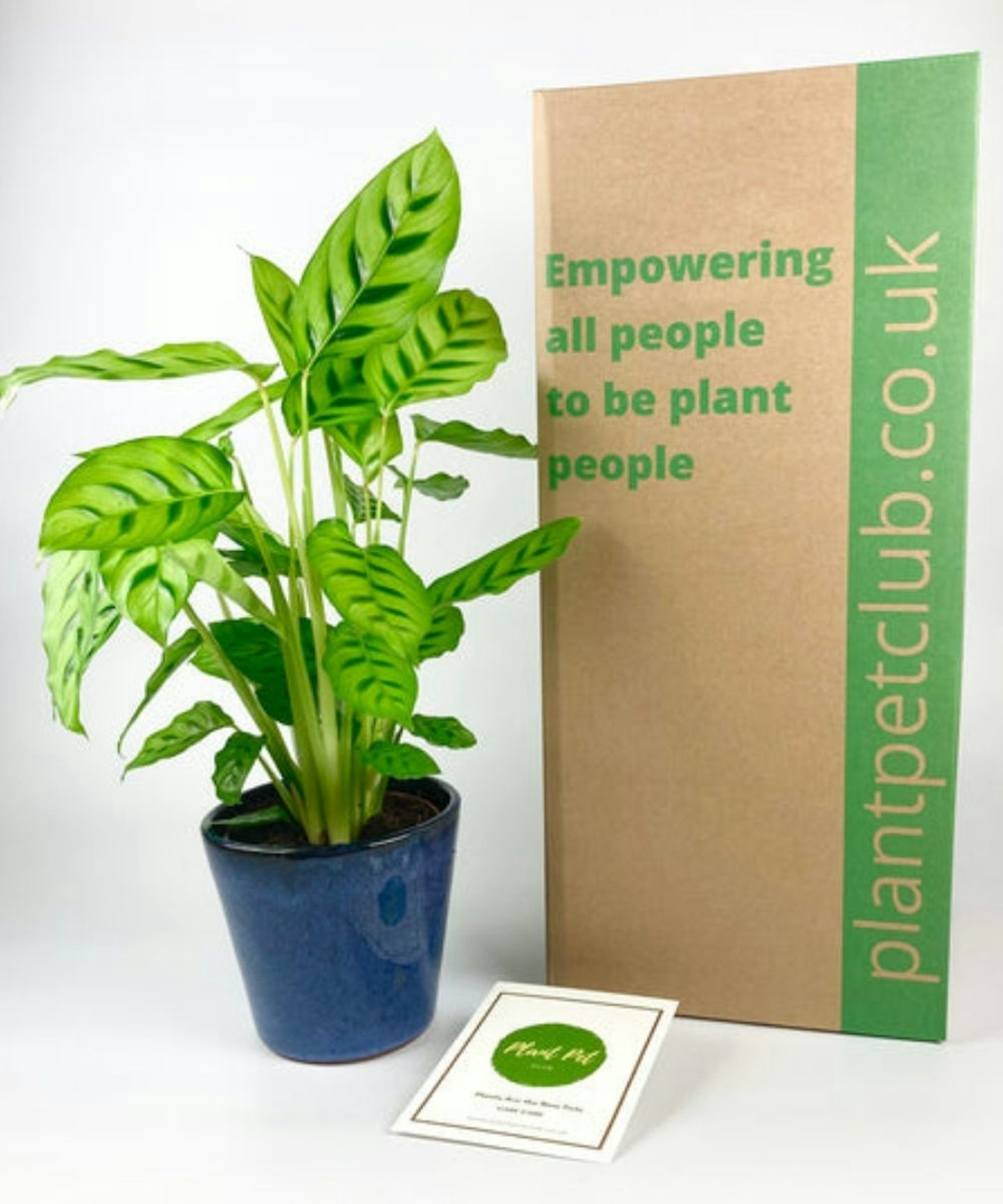 4 of 12
Plant Pet Club, From £32
Plant Pet Club is the houseplant subscription box for people who have no idea what they're doing but welcomes those who are well-versed in plant care. Each plant delivery comes with a gorgeous pot, a care guide and is safely packaged for its arrival. Choose from the Original or Pet-Friendly subscription, along with monthly, bi-monthly or quarterly, and cancel anytime. Want a quick plant fix? The Ultimate Starter Kit will be right up your street to help you start your indoor jungle.Payment options: Monthly, quarterly, bi-annually, and annuallyReview: "Absolutely excellent company with absolutely amazing plants that are packaged and sent with love. Brilliant attention to detail with an introduction and instruction booklet so you can get to know the new plant member of your family! I really cannot fault them. Highly recommend as a gift to yourself or to others."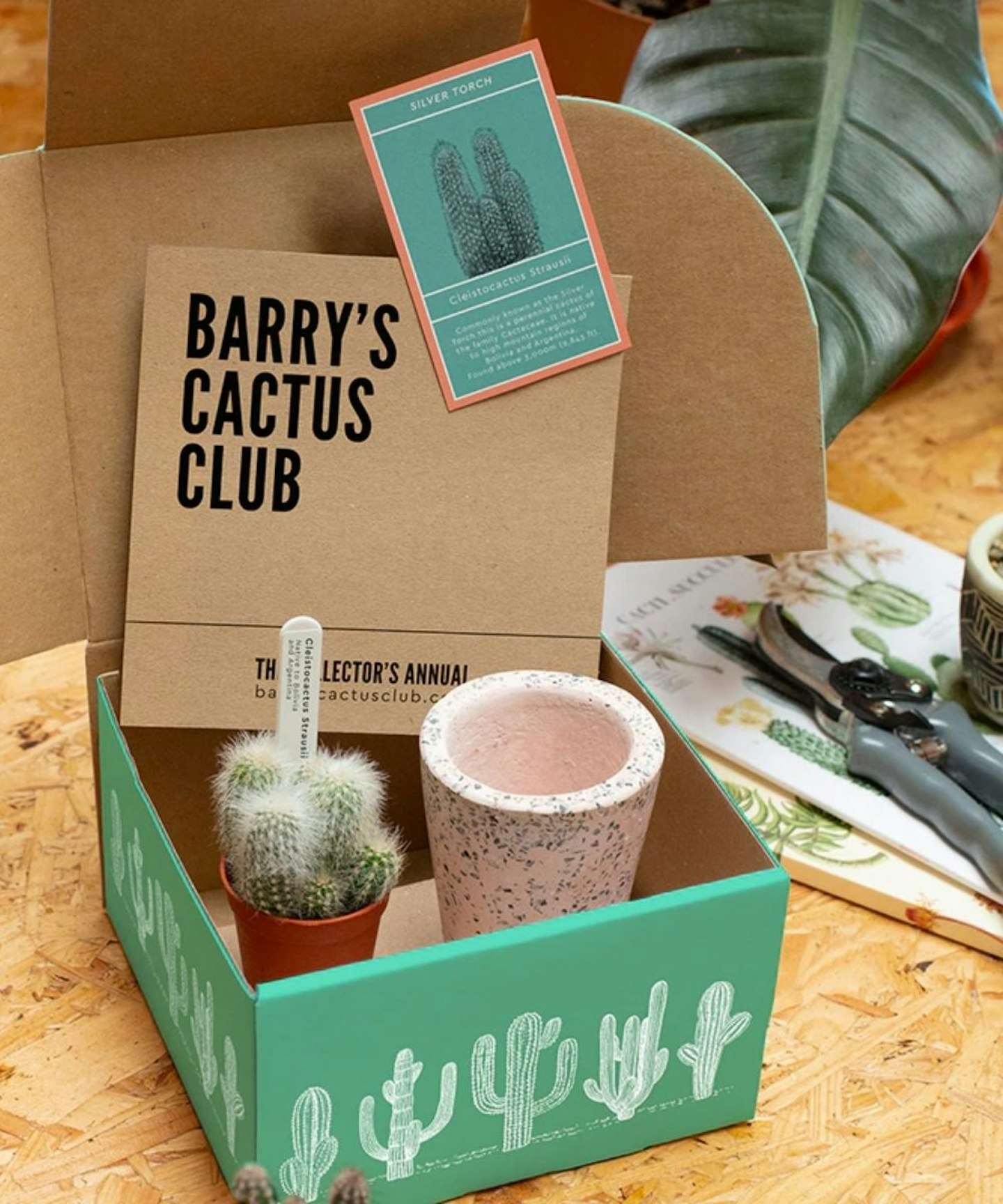 5 of 12
Barry's Cactus Club, From £15
If you love cacti and succulents (and who doesn't?), Barry's Cactus Club will help you build up your prickly collection. In each delivery, you'll receive a mini cactus or succulent to add to your collection, a beautiful pot and a collector's card for each plant with facts and care instructions. You'll also get surprise extras, such as cactus food and an enamel pin. Choose from a monthly plan, three-monthly, or annual plan.Payment options: Monthly, quarterly, and annuallyReview: "Love Barry The Cactus! Such a fantastic place to find gifts for friends (and yourself!), with a great range & amazing customer service. I'll definitely be back to buy more soon."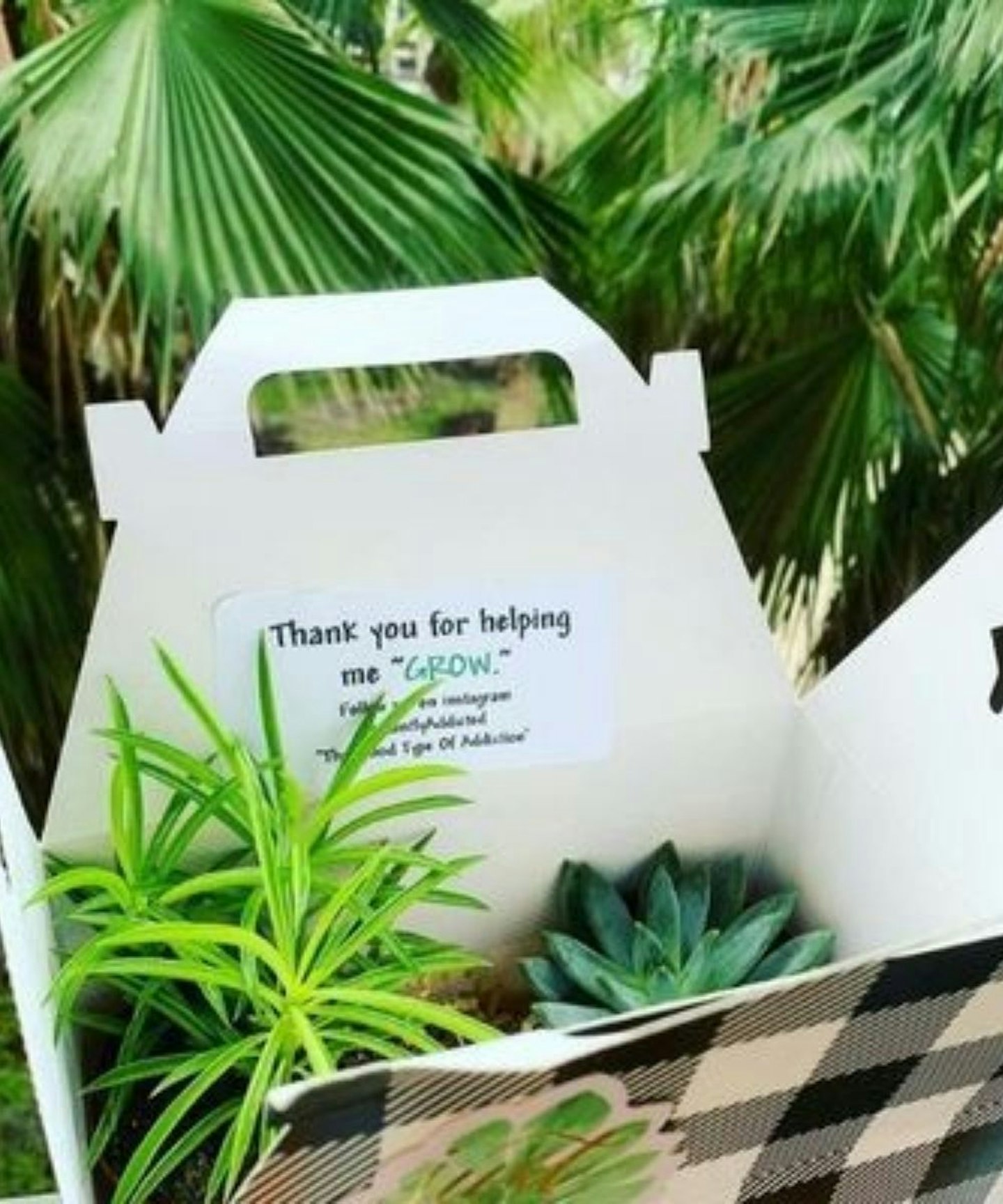 6 of 12
Plantly Addicted Three Month Houseplant Subscription, £82.08
With this subscription, you can get a houseplant delivered right to your doorstep for three months to help bring some life to your bedroom, kitchen, or living room. They arrive in cute packaging and are the perfect way to begin your plant parent journey if you're not sure where to start.Payment options: Three months advanceReview: "I absolutely LOVE them! They came really fast and they were packaged really well. You can definitely tell that Sydney (she is AMAZING btw) takes pride in her little babies and really cares for them. When they arrive they are in such an adorable little package with a lovely note from her. I definitely recommend ordering from her if you are into plants and succulents. You will not be disappointed."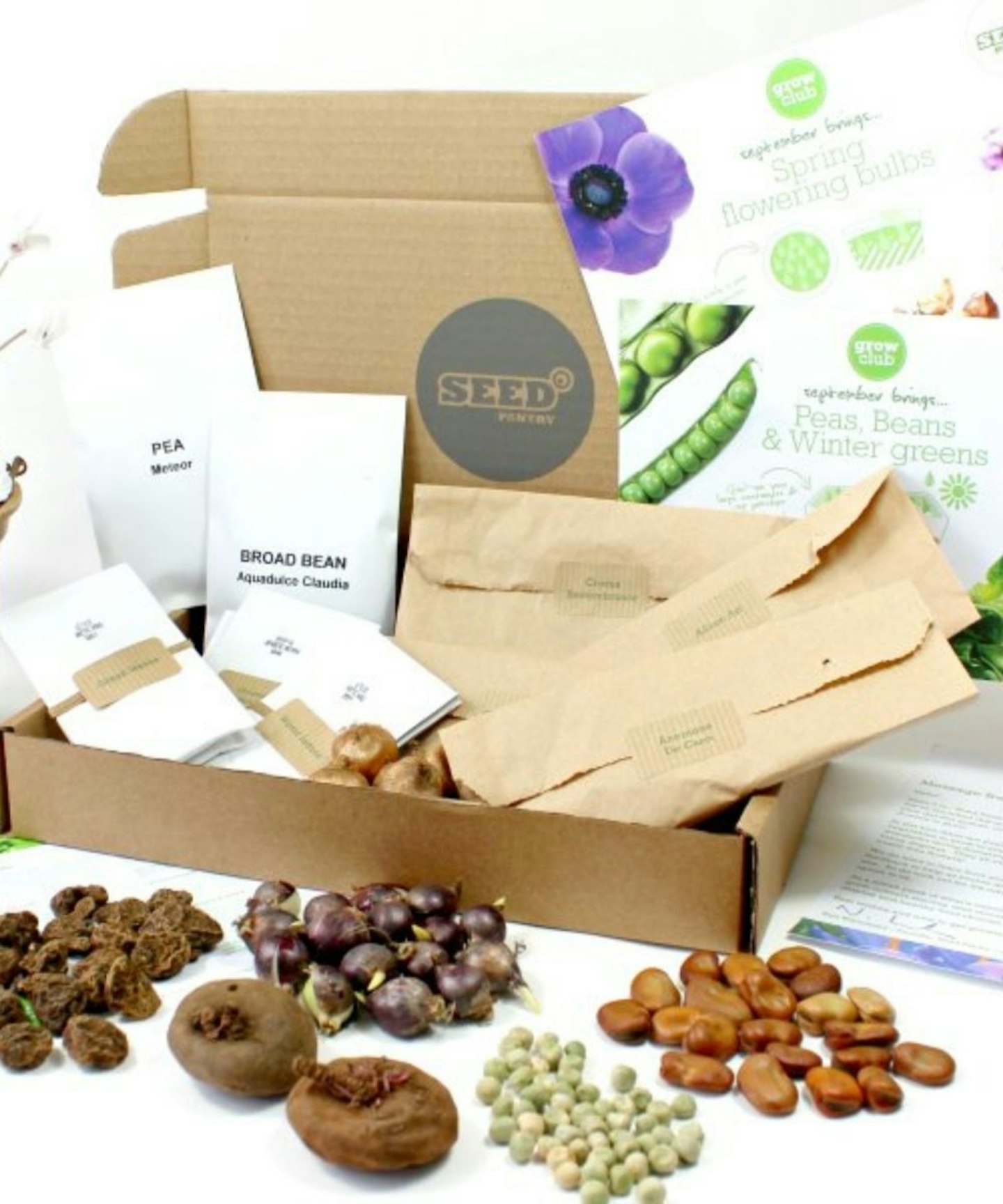 7 of 12
Seed Pantry, From £12.99
For the green-fingered plant fans, there's nothing more satisfying than watching your garden come to life. Seed Pantry cleverly puts together monthly seed parcels to help you expand your knowledge and become a gardening guru. Build your box with flowers, plants and food from all over the world, hand-selected as per the season for best growth results.Payment options: MonthlyReview: "This is a fantastic subscription service. The seeds arrive well packaged and presented with lovely information cards. I recently purchased their Grow Pod 2 which is a great hydronic starter kit. Customer service is top-notch. One happy customer here."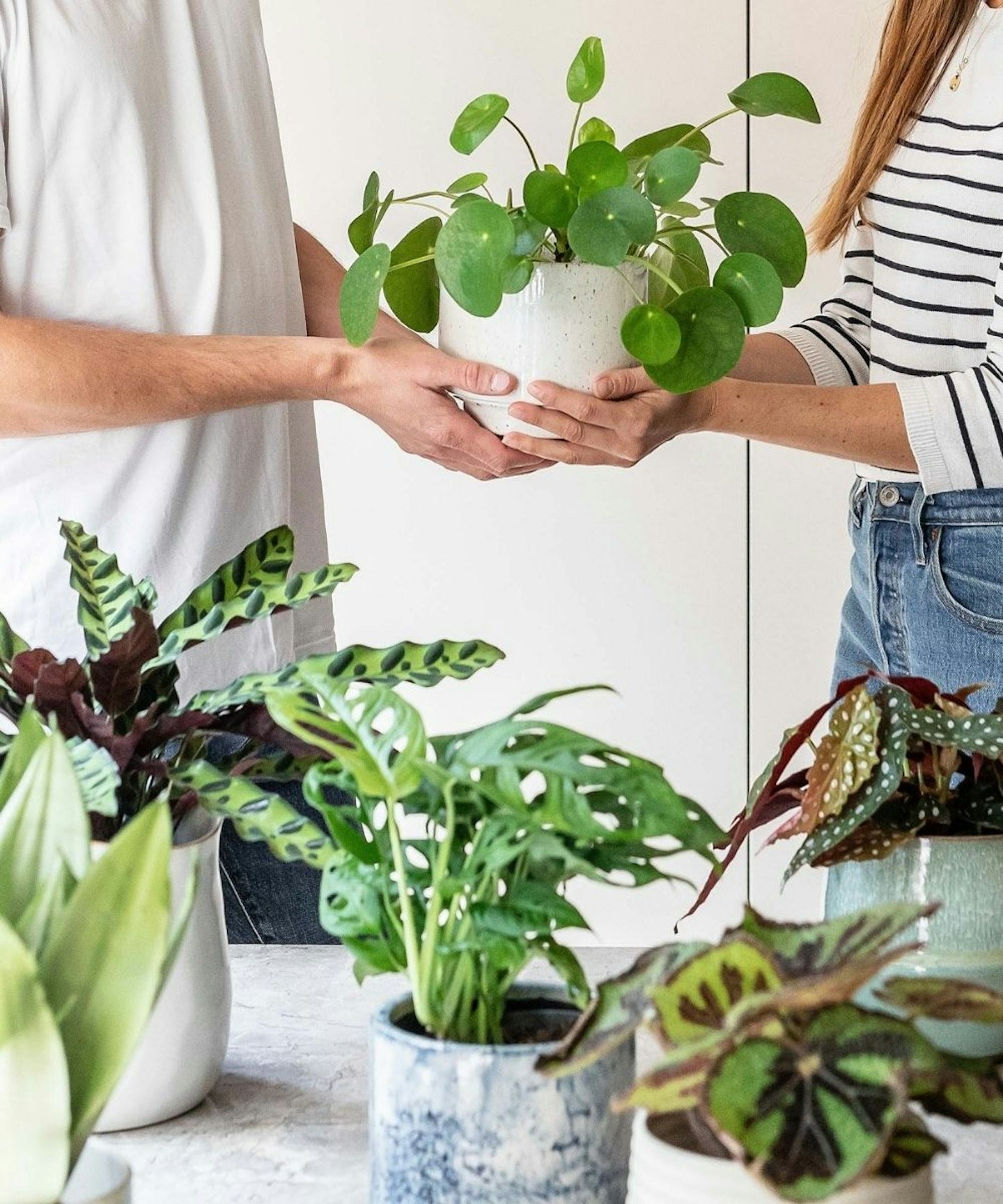 8 of 12
Leaf Envy, From £24
Beautifully curated by its plant styling team, Leaf Envy will deliver the trendiest seasonal plants right to your home. Its pots are minimal, modern and classy, while the plants are unusually shaped, patterned and textured for the ultimate contrast of styles. Each plant will come with instructions on how to care for it, and will arrive at your door via carbon neutral delivery.Payment options: Monthly, quarterly, bi-annually, and annuallyReview: "This was my first subscription and I'm very happy, I received a plant that I wouldn't have necessarily found whilst out shopping and I was impressed with the packaging too - will be leaving my subscription active!"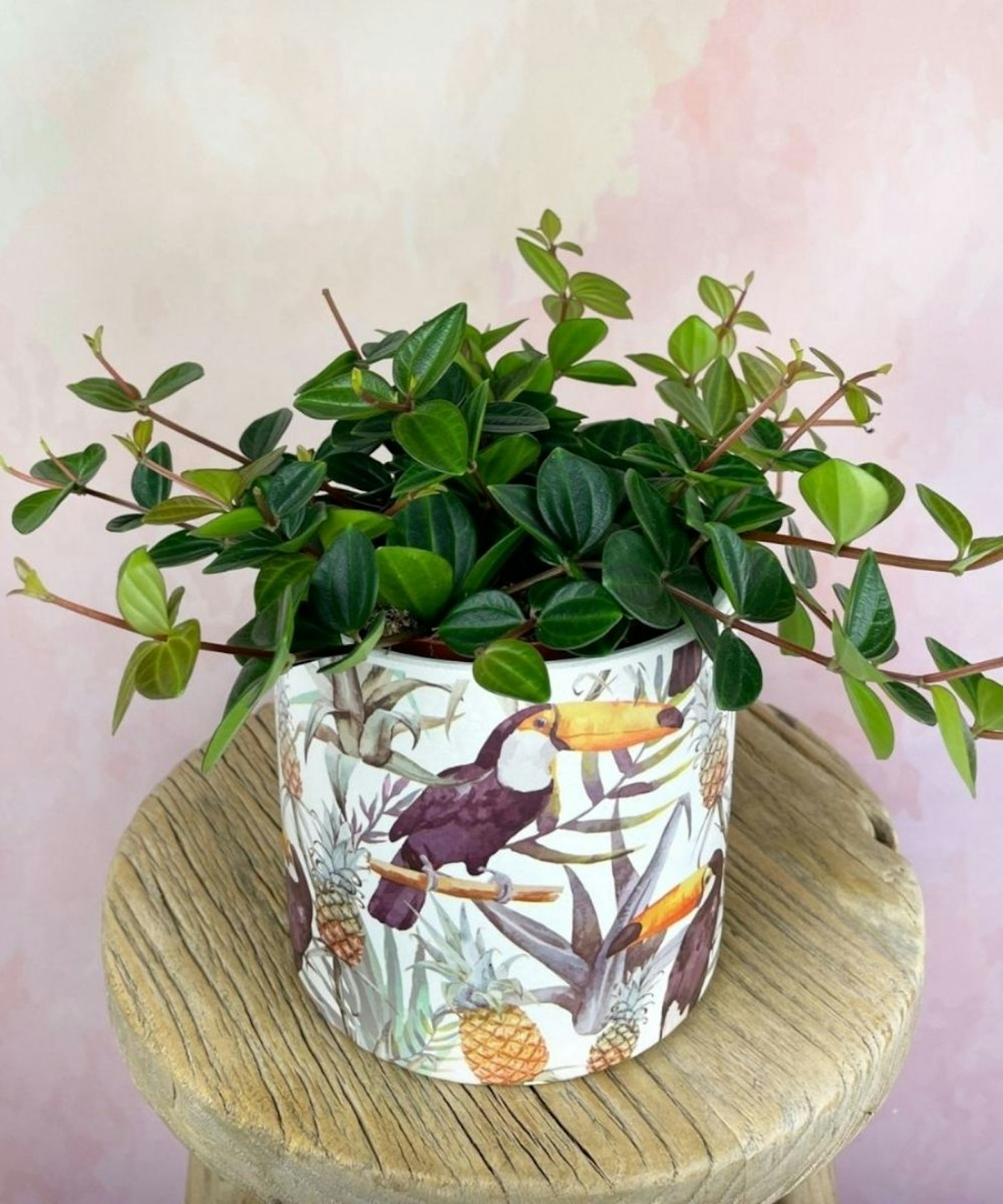 9 of 12
Lazy Flora, From £36
If you love outdoor and indoor plants equally, Lazy Flora alternates deliveries so you can work on your inside and outside gardens simultaneously. With three month, six-month or 12-month options to choose from as well as pet-friendly specifics and plenty of quirky species, you'll be well on your way to becoming the plant king or queen you were born to be.Payment options: Monthly, quarterly, bi-annually, and annuallyReview: "Every aspect of Lazyflora is well thought out, from recycled packaging to care guides to fab pots and more. Great to be part of a like-minded community. Excellent customer service and super healthy plants"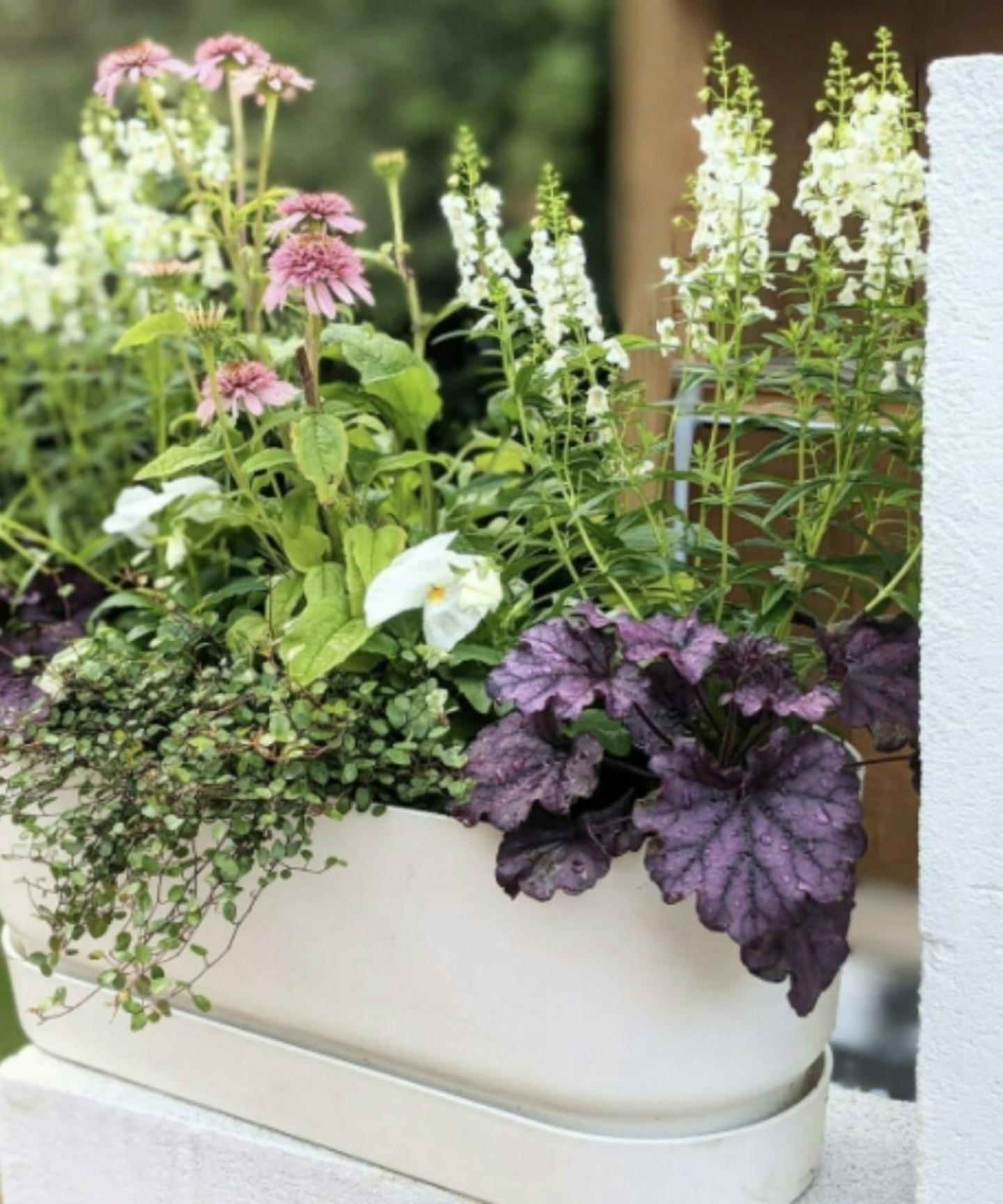 10 of 12
Plants Club, From £39.99
The stylish and sustainable windowsill and balcony planters that Plants Club offers are perfect for budding gardeners delivered to your door with ease. You'll first receive a pre-planted box, and then gorgeous seasonal top-ups every three months. It's all hassle-free as they'll send you easy to follow care instructions with every delivery. The clever planters even make sure your plants get the water they need without flooding. Choose from a variety of sizes as per the size of your space and have the option to pay for a one-off, quarterly, or bi-annual subscription.Payment options: One-off, quarterly, and bi-annuallyReview: "I have had the planters for over two months now. They adorn both my front windows. The plants are of very good quality and are surviving the winter nicely, growing and producing new shoots and flowers. My new planters are a joy to look at from the inside of the house, as well as the outside!"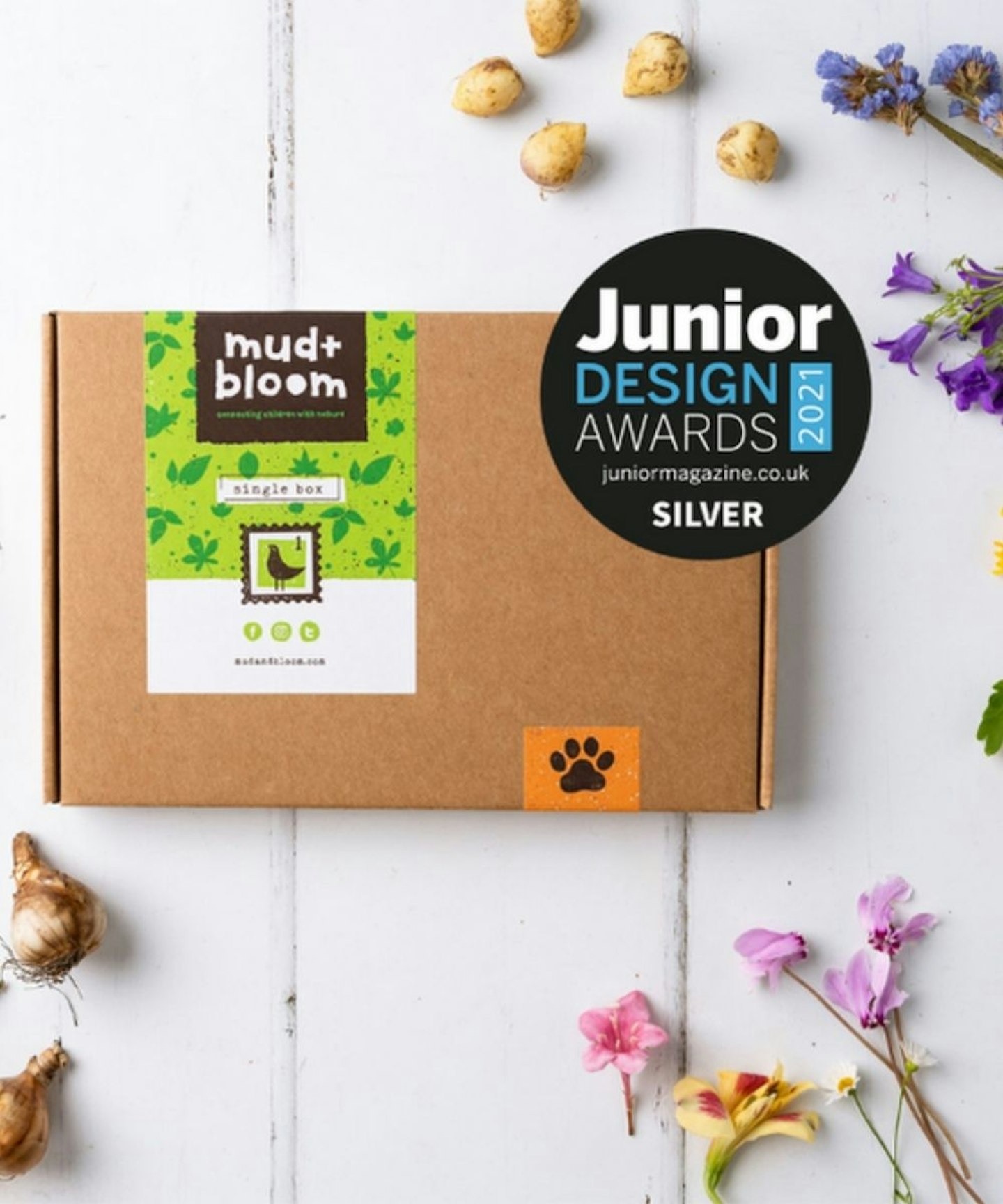 11 of 12
Mud & Bloom, From £13.95
Want to entertain the kids and teach them about nature? Mud & Bloom provides monthly boxes for one or two children between the ages of three-eight, containing seeds, craft equipment, quizzes and nature news to encourage children to get outside and enjoy the great outdoors.Payment options: Monthly, quarterly, and bi-annuallyReview: "We're onto our second box now and I'm really impressed with the contents and quality. My 3.5 year old is enjoying the activities and can do some independently as well which is really nice."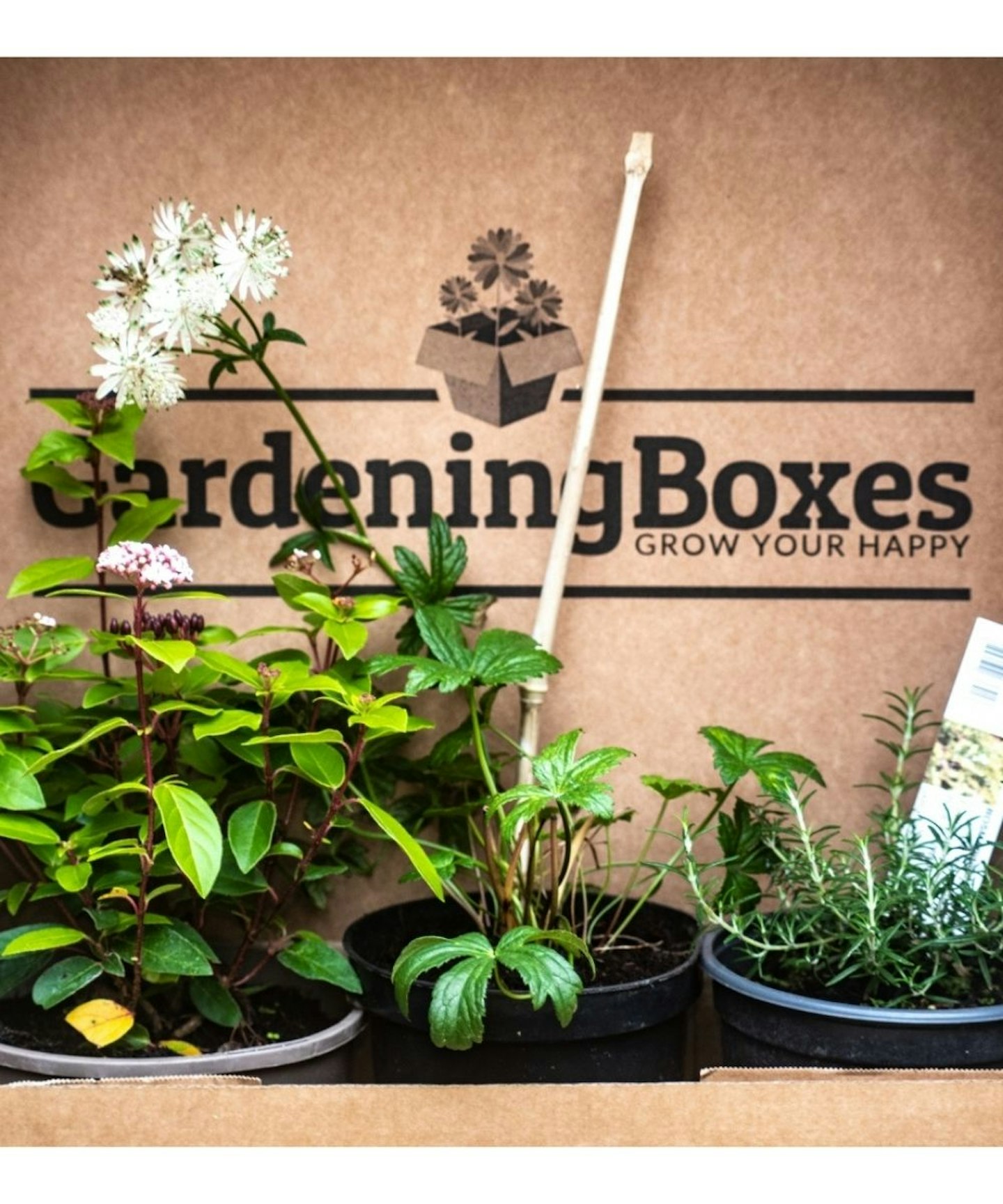 12 of 12
Gardening Boxes, £37 Per Box
If you struggle with planning out your garden or need some inspiration from professionals, GardeningBoxes will lend you a helping hand. The team provides carefully selected garden-ready plants which are suited to your outdoor space, plus the know-how you need to grow your own stunning displays. With over 20 years of horticultural experience, its R.H.S qualified expert, Matt, suggests the best plants to keep your garden looking gorgeous all year round with minimal maintenance. Choose from the GardeningBox (11 month subscription) or ContainerBox (3 deliveries a year) and cancel anytime. You can also gift a subscription to a loved one for £45 upwards.Payment options: Monthly, quarterly, bi-annually, and annually
Which house plants are easiest to take care of in the UK?
A succulent, spider plant, Zamioculcas Zamiifolia (ZZ plant), aloe vera, or a cactus, are all very low maintenance and a great choice for first-time plant parents or those with difficult plant-living conditions i.e. rooms with limited lighting.
That means if you're quite forgetful, your new additions won't suffer if don't happen to water them enough. A Philodendron or a Swiss cheese plant are both larger species if you're looking to go to the next level, and need a little bit more care.
What are the most popular houseplants?
• Chinese money plant
• Spider plant
• Peace lily
• Succulents
• Aloe Vera
• Cactus
• Snake plant
• Lucky bamboo
READ MORE: The Prettiest Houseplant Pots To Brighten Up Your Home
RAD MORE: The Best Outdoor Heaters To Dress Up Your Garden, Patio Or Balcony This Spring
READ MORE: From Stands To Saucers, These Are The Very Best Large Indoor Plant Pots To Buy Now