Last month, former Love Island contestant__ Molly-Mae Hague bought her dream home with boyfriend Tommy Fury and, just like everyone else, we've been eager to get a peek inside. So, to keep her followers in the loop on her new home, Molly-Mae created a dedicated account, @mollymaison_, to share glimpses of their new pad. And the latest glimpse has fans obsessed.
Taking to her dedicated home Instagram account, Molly-Mae shared an image of her hallway which now features her 'dream mirror', and it's enormous.
Molly wrote to her 971k Instagram followers, "Some of you will know the story behind this mirror… this is not the first time I have purchased it... it sits today in our new home, I smile every time I stare at it 🤍💫."
After struggling to find space for the mirror in their previous homes, Molly-Mae revealed they finally have the space in their new abode for the mirror to shine in all its glory.
Fans flooded the post with comments, sharing their love for the beautiful mirror. Many were, however, left shocked by the price point. One fan commented, "excited until I saw it costs 9K", and the most liked comment on the post said, "Cannae believe it's almost £10k tho💸."
Molly-Mae's exact mirror is by British furniture brand Timothy Oulton and is currently on sale for £8,209.
While we may not all be able to splash such cash, we all deserve to live out our dreamy light-up mirror fantasies. So, we've found the best light-up mirrors inspired by Molly-Mae to brighten up your home and create the perfect selfie-worthy zone in your home.
SHOP: The Best Light Up Mirrors
SHOP: The Best Light-Up Mirrors For Your Home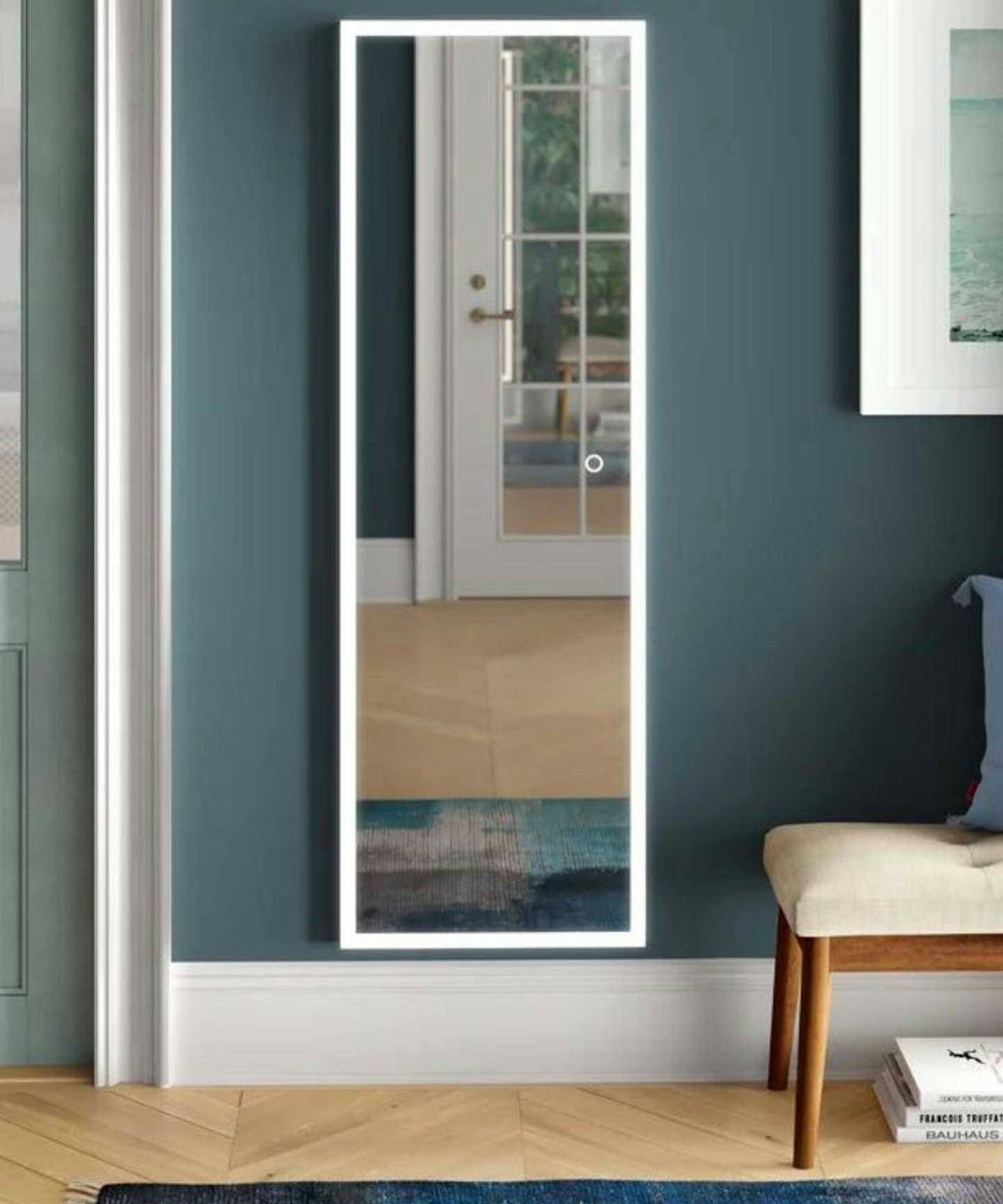 1 of 9
Valerie Full Length Mirror, £294.99
This full-length mirror provides just the right amount of light for your bedroom or bathroom, with a trim of LED light around the edges to add even more glow to your face. If needed, you can simply press the start button for three seconds to change light intensity from normal to brightest. Plus, you can change from three different colour temperatures. The perfect addition to your room for both vanity and lighting purposes, this one's a must.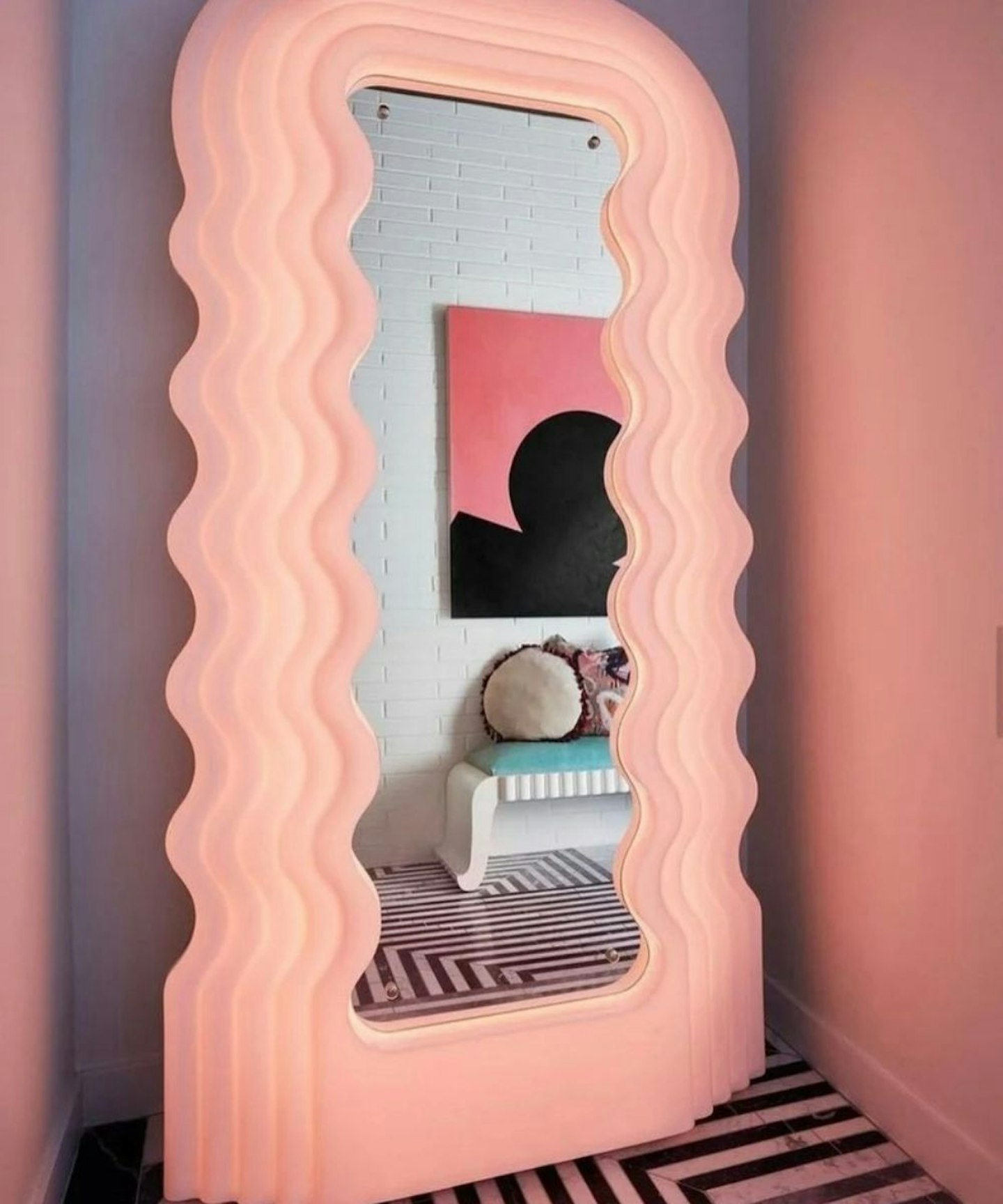 2 of 9
Handmade Ettore Squiggle Mirror, £2,086.84
This mirror is what dreams are made of. Modern with a retro twist, the wavy mirror is an essential centrepiece to any room in your home, we're in love. With its perfect asymmetrical shape, it adds a retro look and extra air to your room. The lights are LED and can be controlled from your phone, setting the vibe and ambience has never been easier.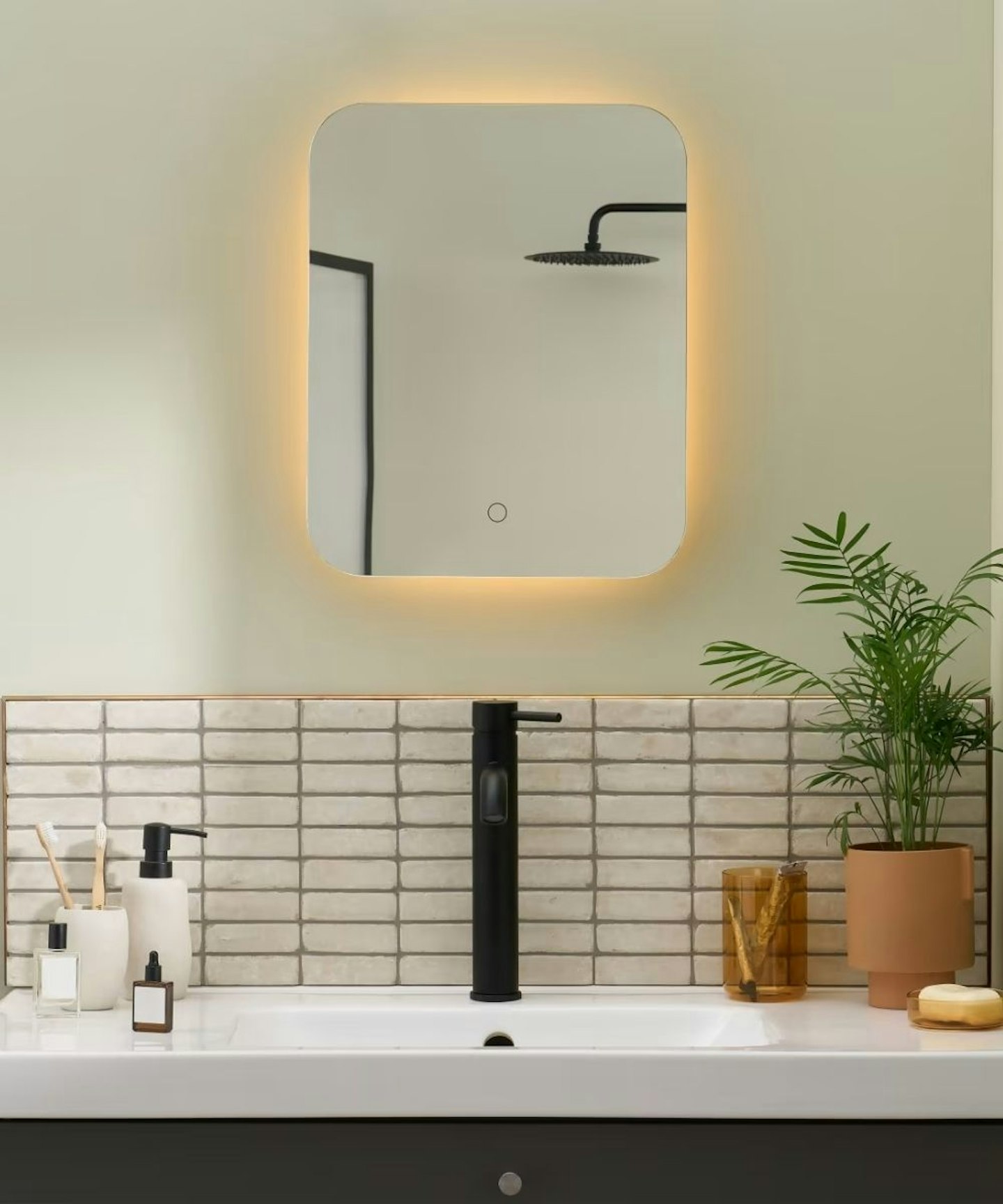 3 of 9
Aziz Rectangle Mirror with LED Light, £185
If you're after something smaller, the Aziz mirror is ideal. Designed to be fitted on your wall, this light-up mirror would work best in a bathroom or hallway. Doubling up as a mirror and LED lighting, this mirror gives off a soft glow to make getting ready that little bit easier. And it's a looker, too.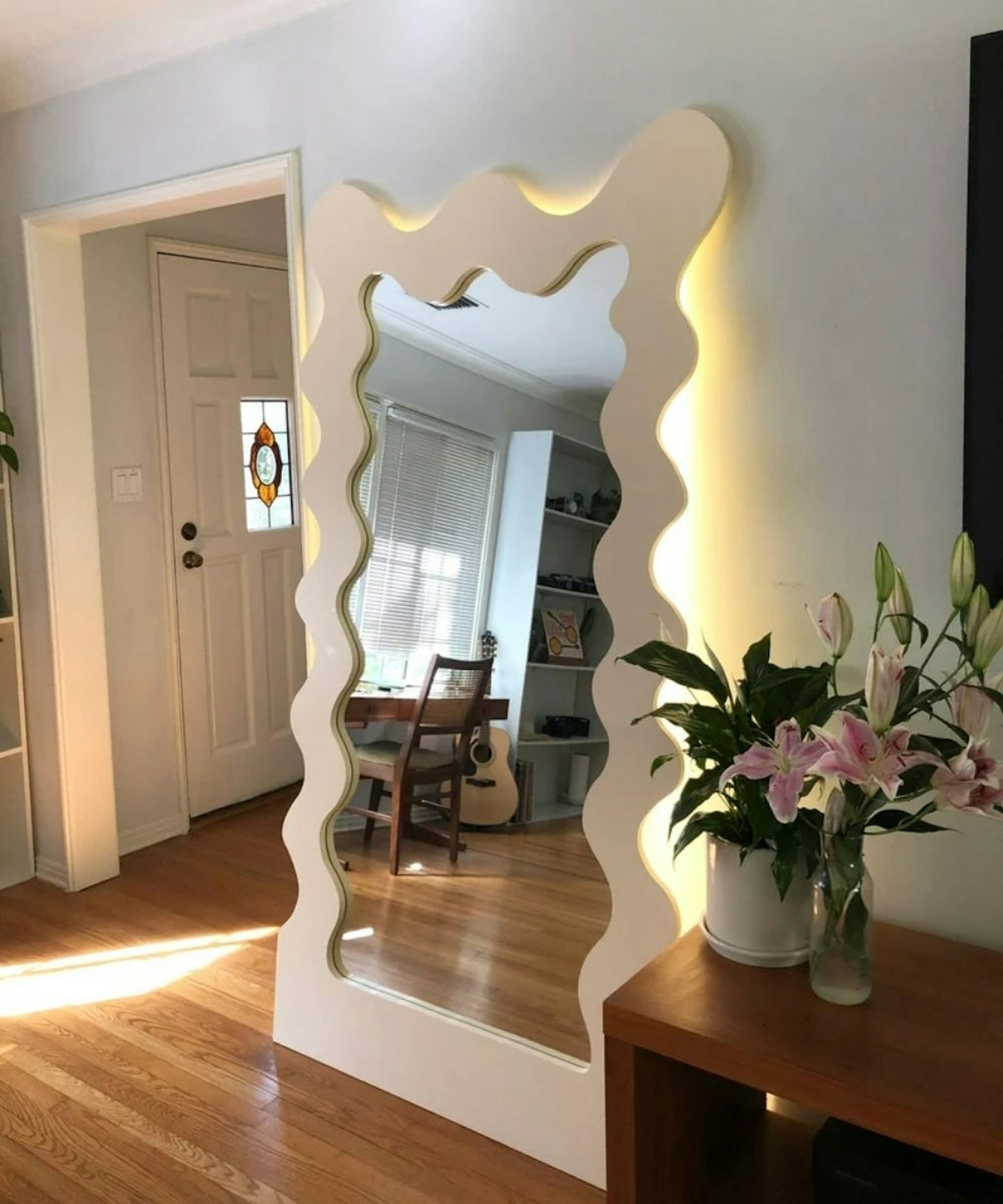 4 of 9
Handmade Wavy Full Length Mirror With LED Lights, £963.16
Made to order, this gorgeous wavy mirror is a gamechanger worth splashing out on. Perfect for every mirror selfie moment, this mirror will light up your home in the best way, we need one now!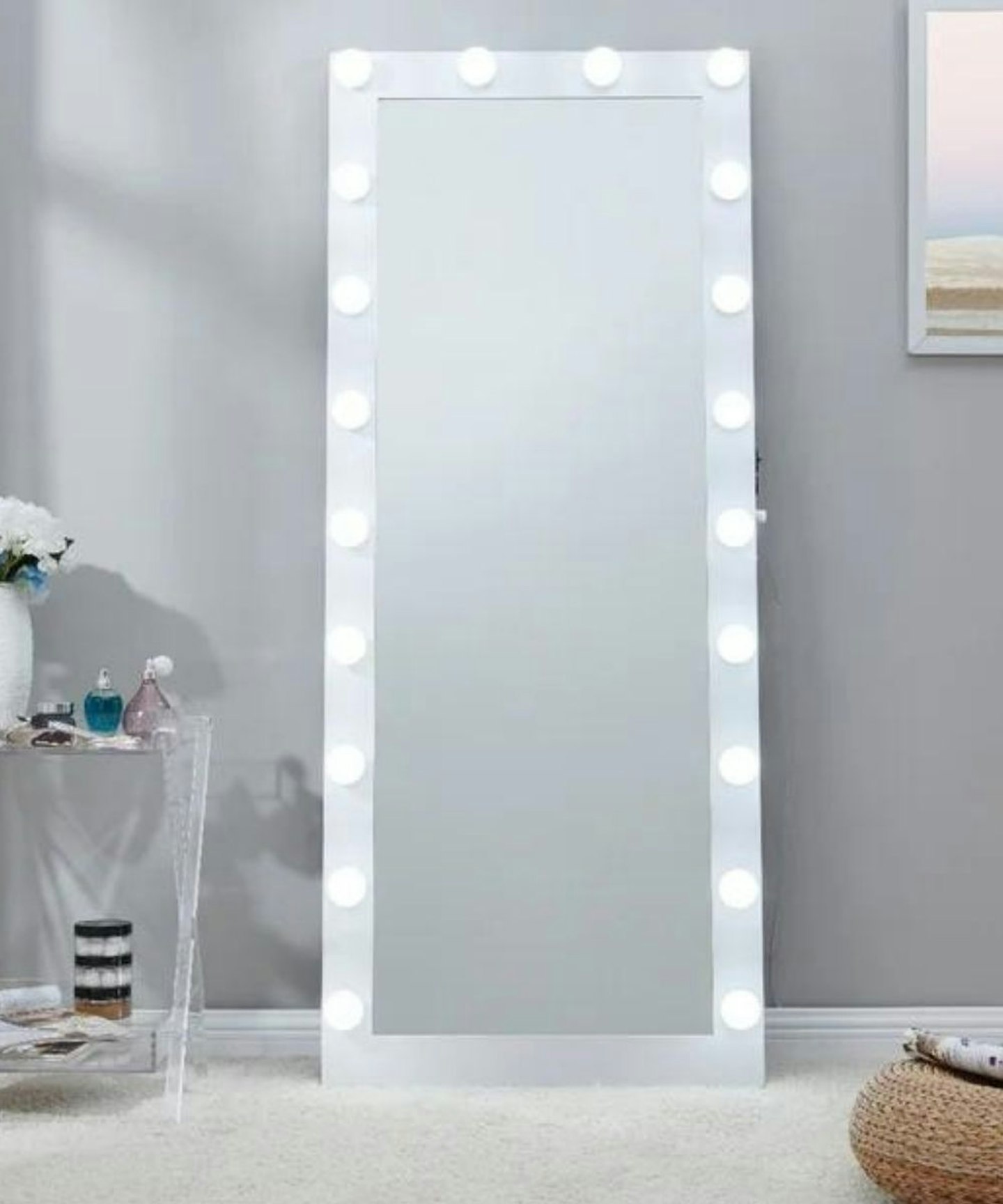 5 of 9
Zythum Full Length Mirror, £969.99
Get ready in style with this stunning white Hollywood-style mirror. Ideal for beauty lovers, the collection of 20 LED lights provides the ideal brightness for perfect make-up results every time. Plus, this modern mirror goes well with any interior décor style and will help to brighten and elevate your space.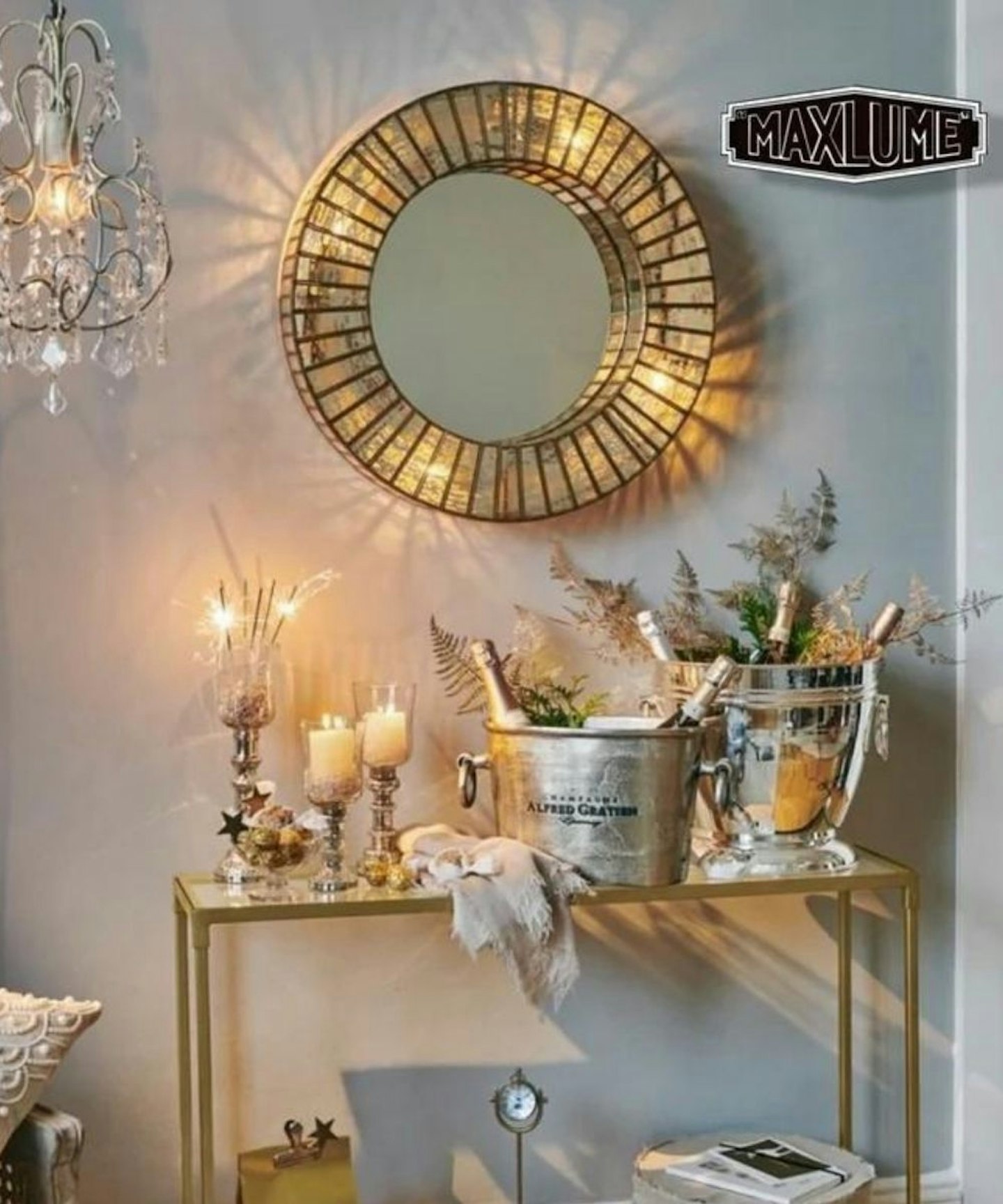 6 of 9
Maxlume Round Illuminated Wall Glass Mirror, £314.99
Switch it up and go for a circular light up mirror. We're in love with the unique vintage style of this light-up mirror, its thick decorative frame makes it a highlight for any home interior. Very high quality and handmade, this mirror will light up your space with a gorgeous glow for years to come.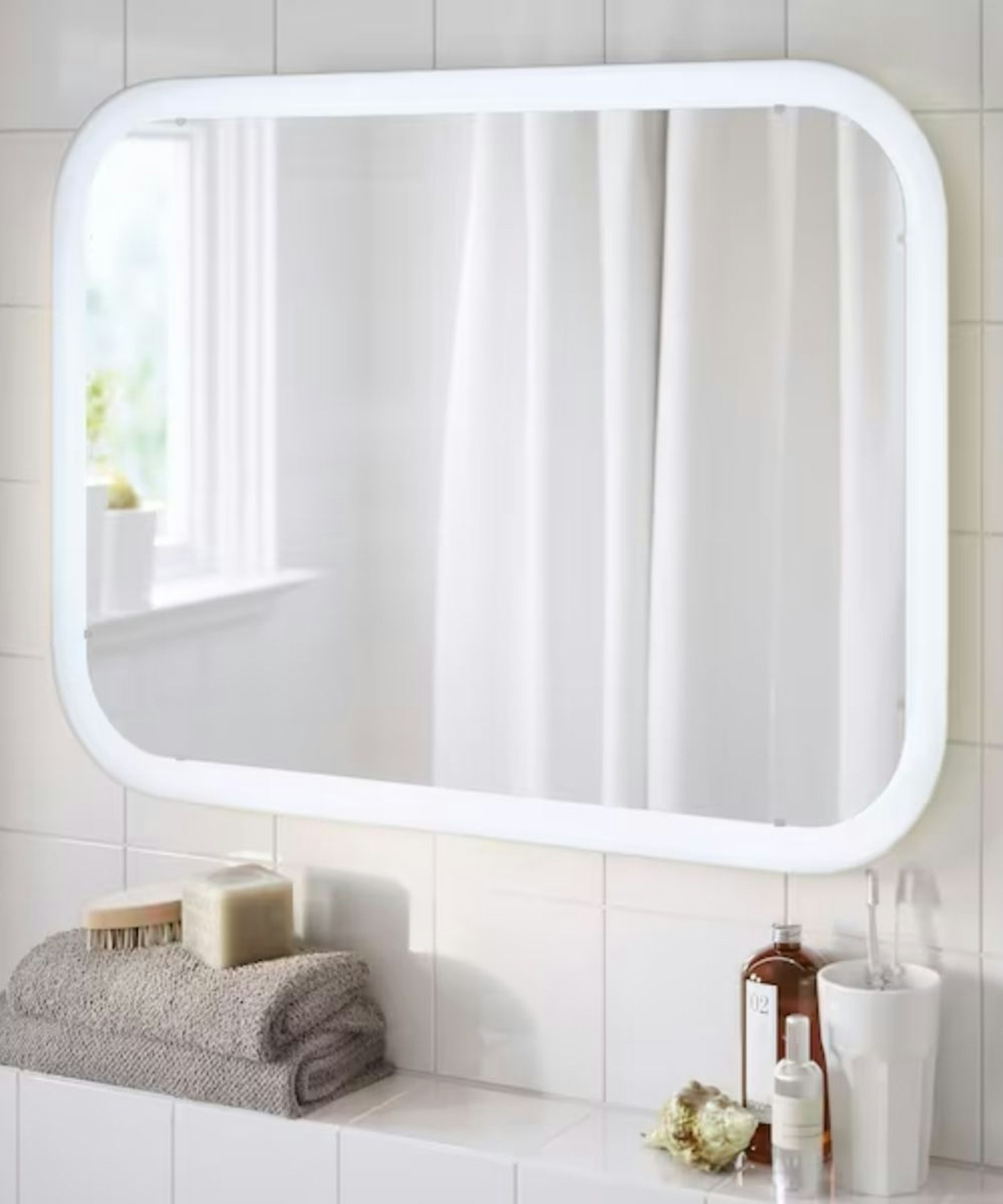 7 of 9
STORJORM Mirror With Integrated Lighting, £115
This mirror from IKEA comes equipped with integrated LED lighting that spreads a soft, diffused light in your designated room that is easy to wake up to, giving you a pleasant start in the morning. The diffused LED is perfect for spreading light into larger areas of your chosen room, ideal for areas that don't get much natural light.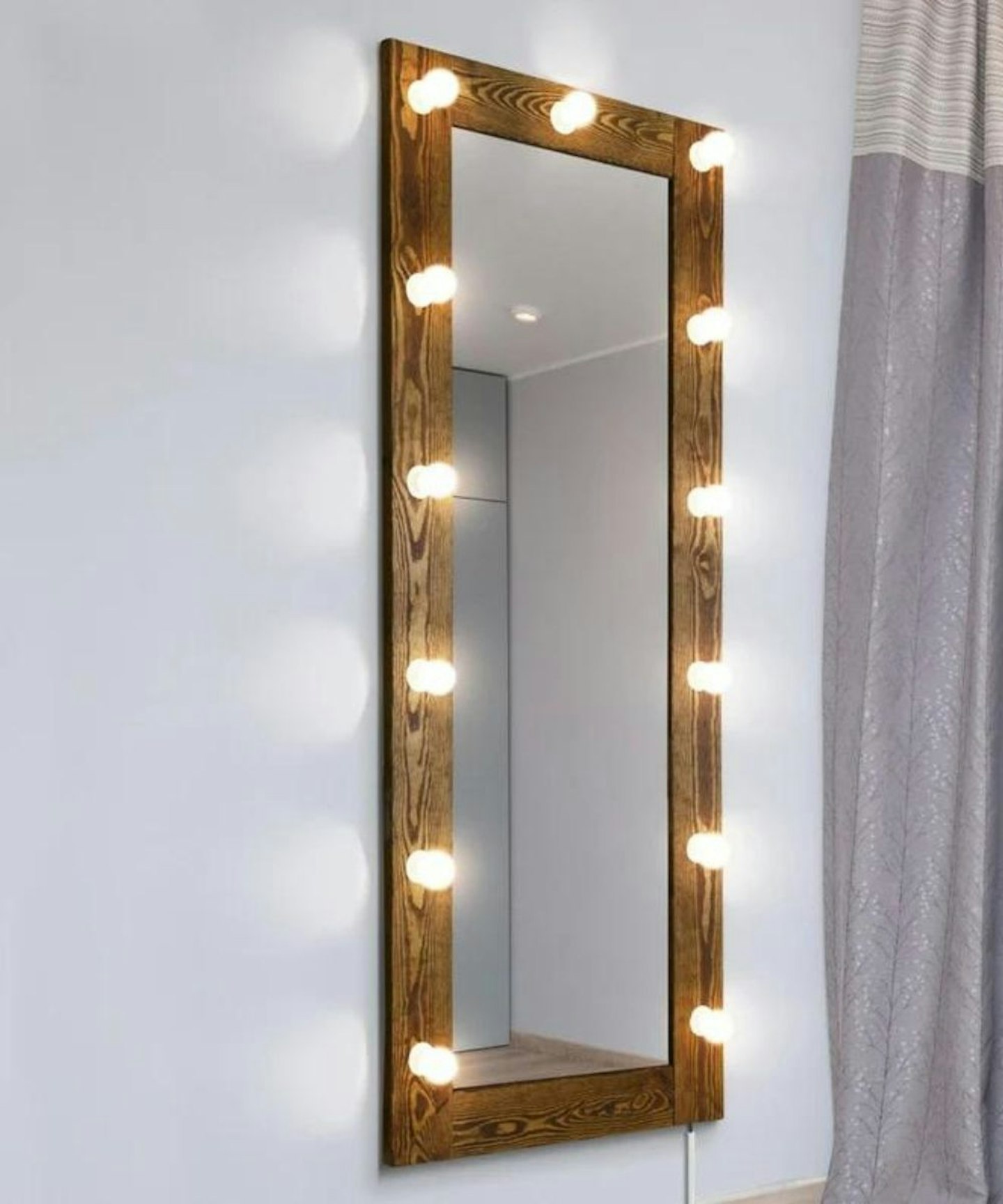 8 of 9
Hollywood Farmhouse Wood Light Up Wall Mirror, £539.99
This stunning Hollywood-style mirror is perfect if you love the look of a leaning mirror, like Molly-Mae, and can also be wall-mounted if you please. Featuring 12 bulbs around the frame, this mirror's lighting has a dimmer function for your convenience and is perfect for setting the ambience in the room.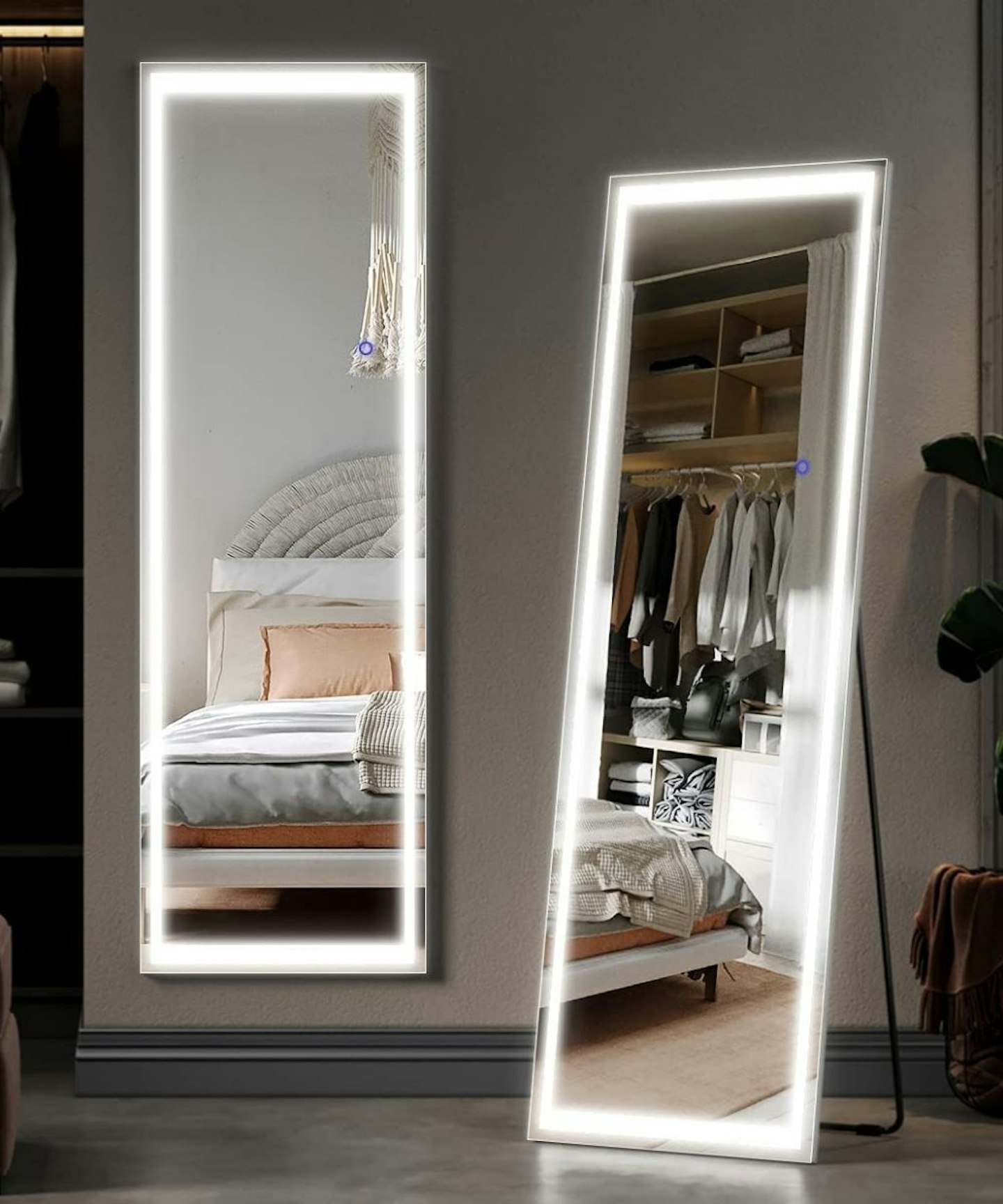 9 of 9
Elegant LED Full Length Dressing Mirror, £159.99
If you're after a light-up mirror for getting ready in the mornings and evenings when you don't get much natural light, this offering from Amazon is ideal. This LED lighted full-body mirror provides bright daylight illumination for your cosmetic and fashion needs, full size, so you can see all angles too.
READ MORE: The Best Etsy Wall Art For Building Your Dream Gallery Wall On A Budget
READ MORE: These Are Our Favourite High Street Places To Buy Cheap Homeware
READ MORE: Mirror, Mirror, On The Wall What's The Most Selfie-Worthy Mirror Of Them All?