...the answer, for many interiors experts, is that the mirror itself can be as gorgeous as anything it reflects. Statement mirrors are everywhere on social media; it's probably no coincidence, given that a mirror is a crucial ingredient for a quality selfie (much easier to find your angles in a reflection).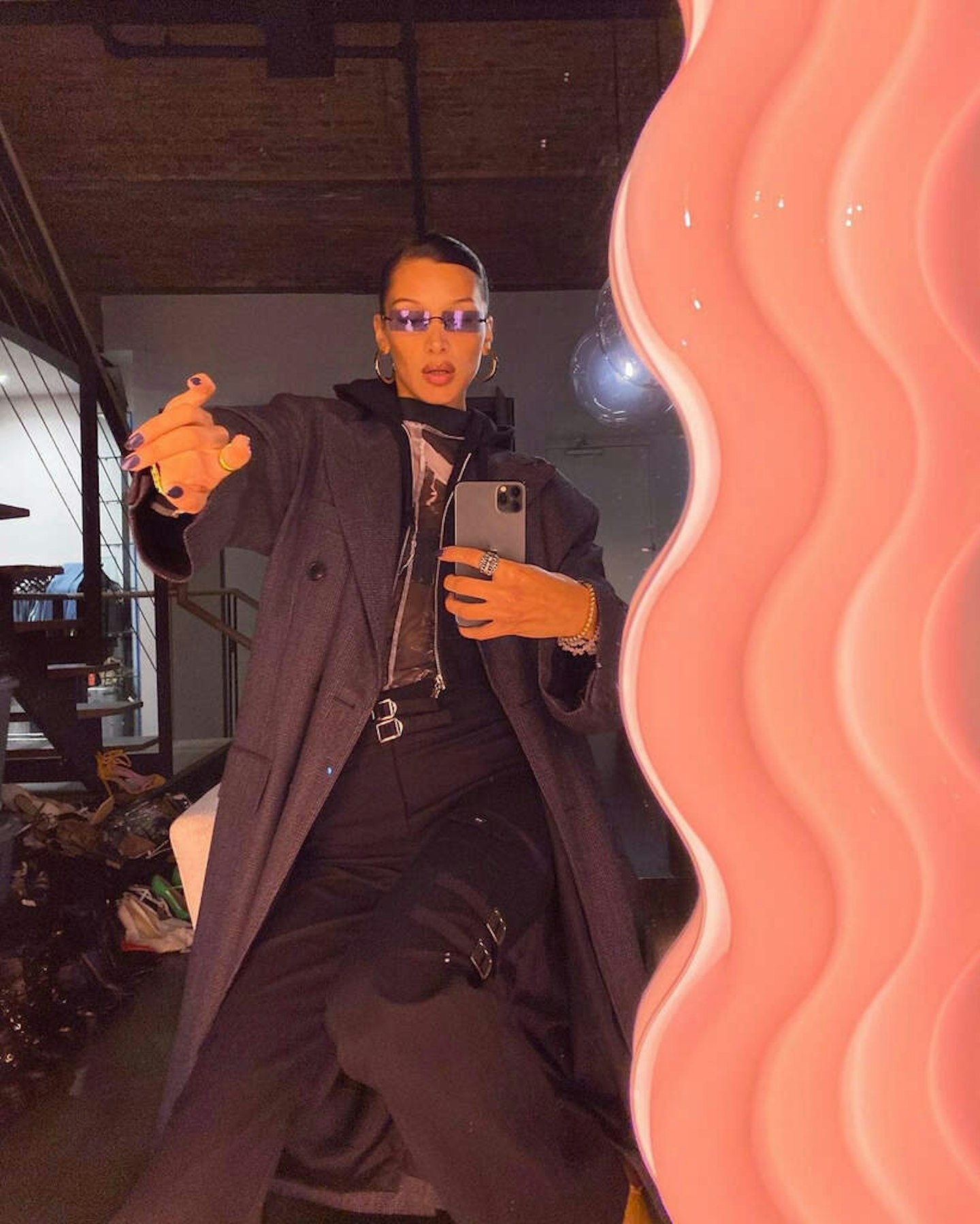 No wonder, then, that many of the most followed influencers have invested in mirrors that go beyond the standard Ikea rectangle. Most sought after, perhaps, is the Ultrafragola: a neon pink, wavy, full-length version designed by Ettore Sottsass in 1970. It's proved popular with Bella Hadid, Lena Dunham, Danish influencer Pernille Teisbaek and singer Frank Ocean – and it has a VIP price tag to match, of around £7,500. 'It's the original sexy mirror – it's very vulva-ish,' points out interior designer Sophie Hodges, who has one in her bedroom. Sophie collaborates closely with creative director Alex Eagle, who has an Ultrafragola in her luxury lifestyle store in London. 'It's every Instagrammer's dream,' Sophie adds. 'People come into the shop pretending they want to look at something – but they actually want to take pictures of themselves in that mirror.'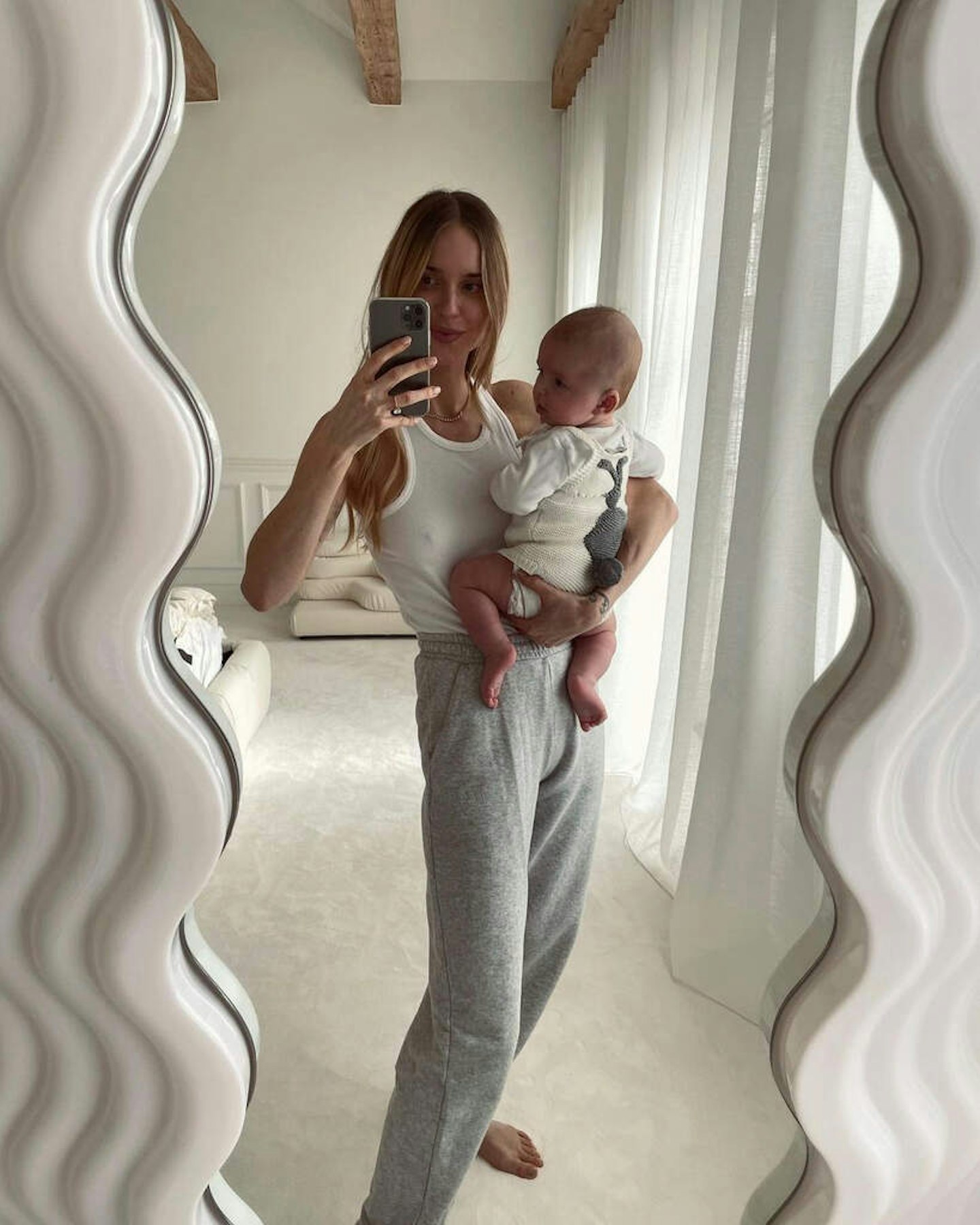 It's not only the Ultrafragola – playfully rounded shapes are in vogue everywhere. Gustav Westman's Curvy mirror has a splodge-shaped glass set into lacquered wood, and is available in a rainbow of shades. The full-sized version, whose fans include the influencer Camille Charrière, costs around £2,000. Similarly, Harriet Haskell-Thomas, global head of styling at Net-A-Porter, has a Balineum Flora mirror mounted above her mantelpiece – they're large and flower-shaped and cost £1,495.
But there are also plenty of beautiful pieces at lower prices...
Best Statement Mirrors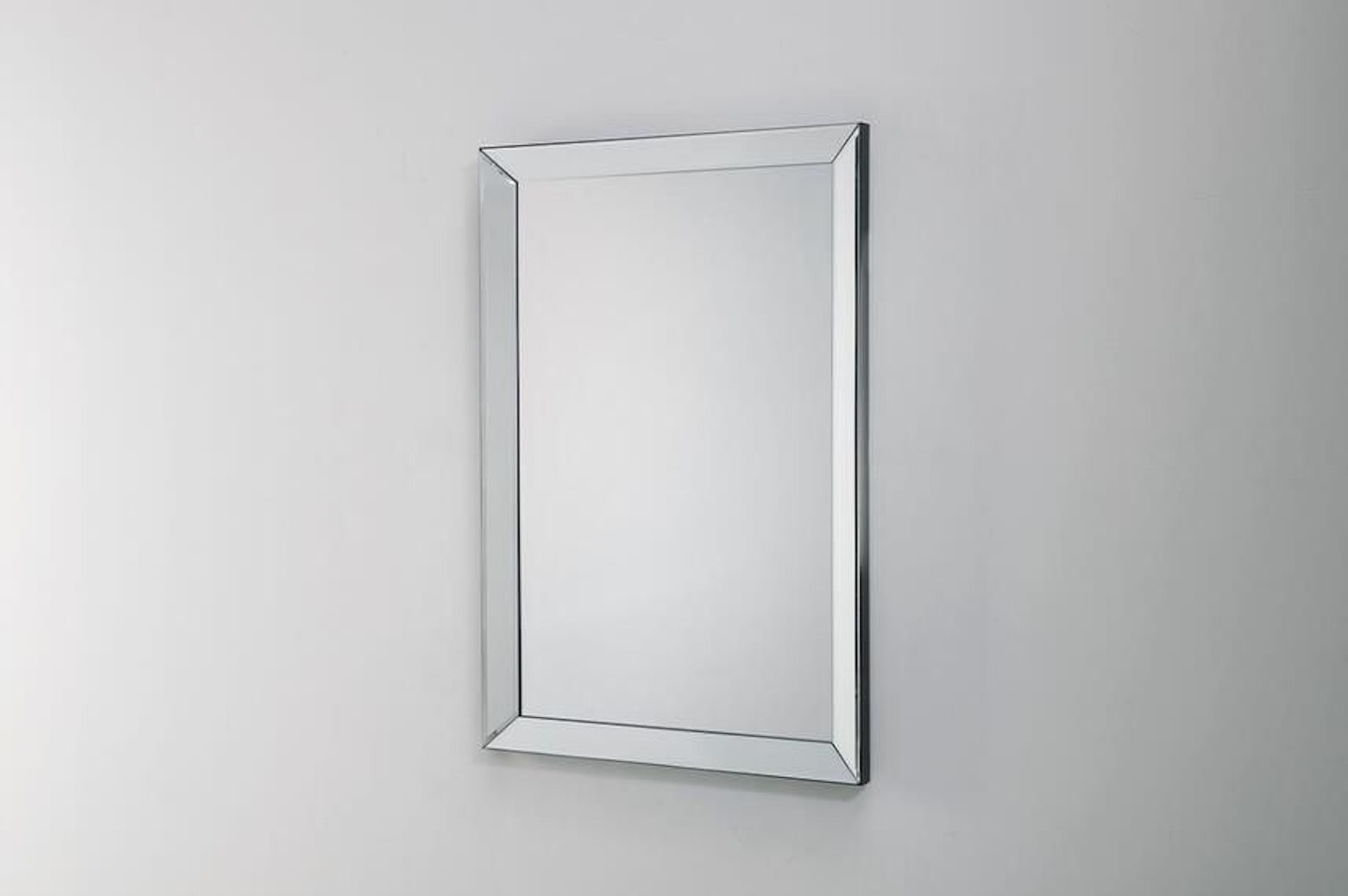 1 of 5
Perch & Parrow, Skylar Wall Mirror, £98
Perch & Parrow's Skylar is a simple design, but its bevelled-glass frame gives it a luxe feel.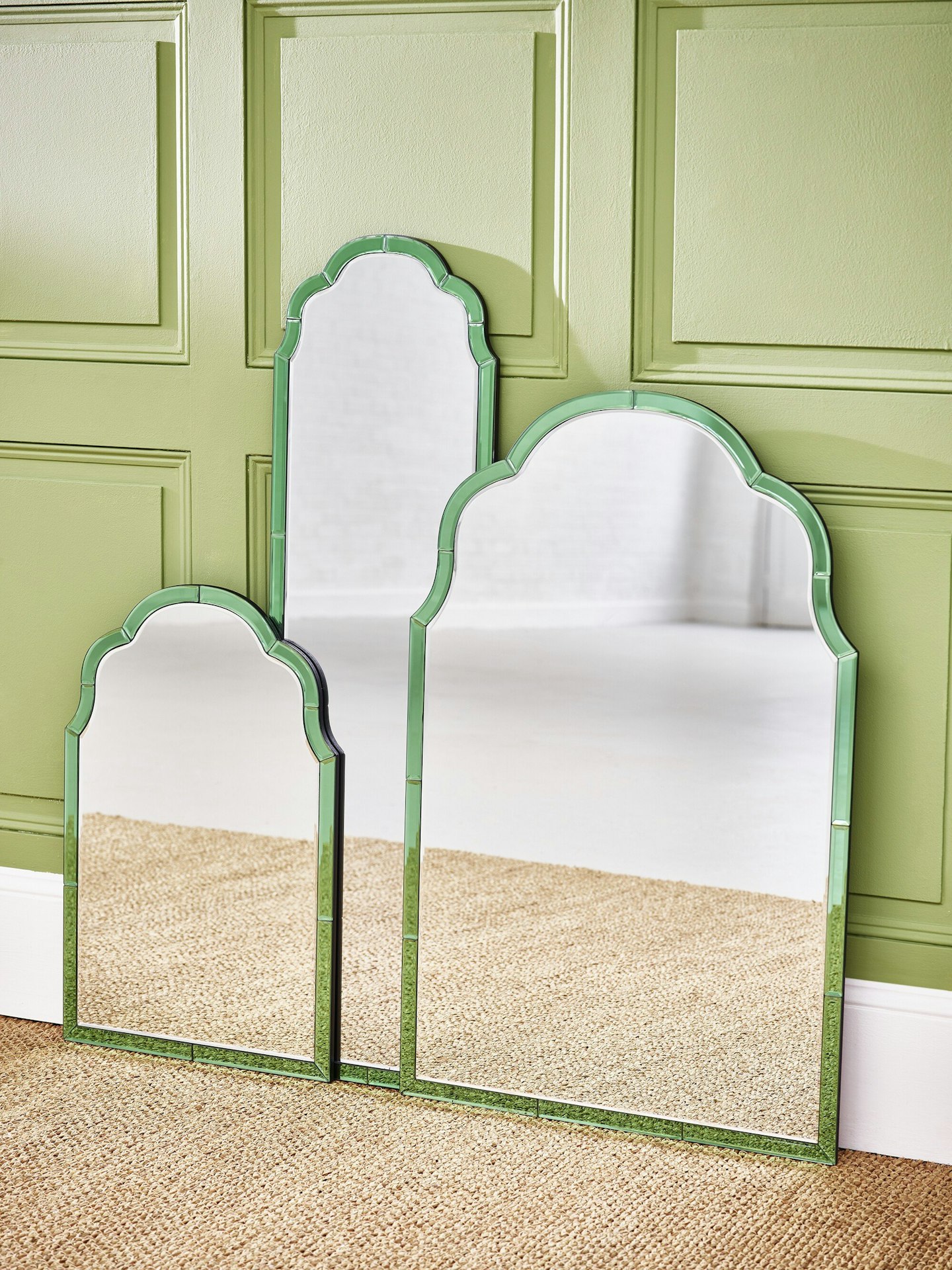 2 of 5
Oliver Bonas, Aurora Green Glass Wall Mirror, £125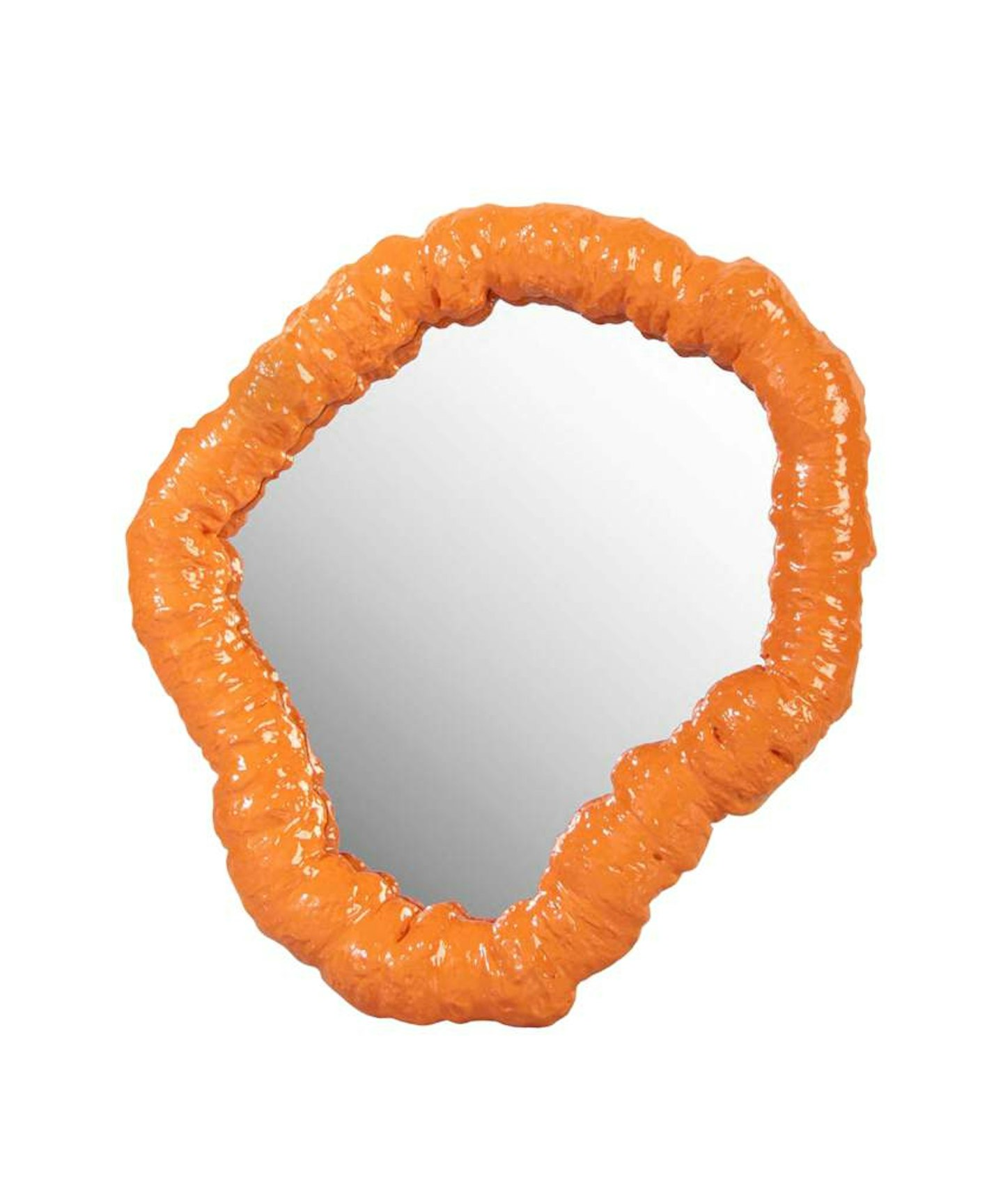 3 of 5
Klevering, Purfect Orange Mirror, £35
Klevering's mini Purfect mirrors are made from sculptural polyresin, and would add interest to a bookshelf.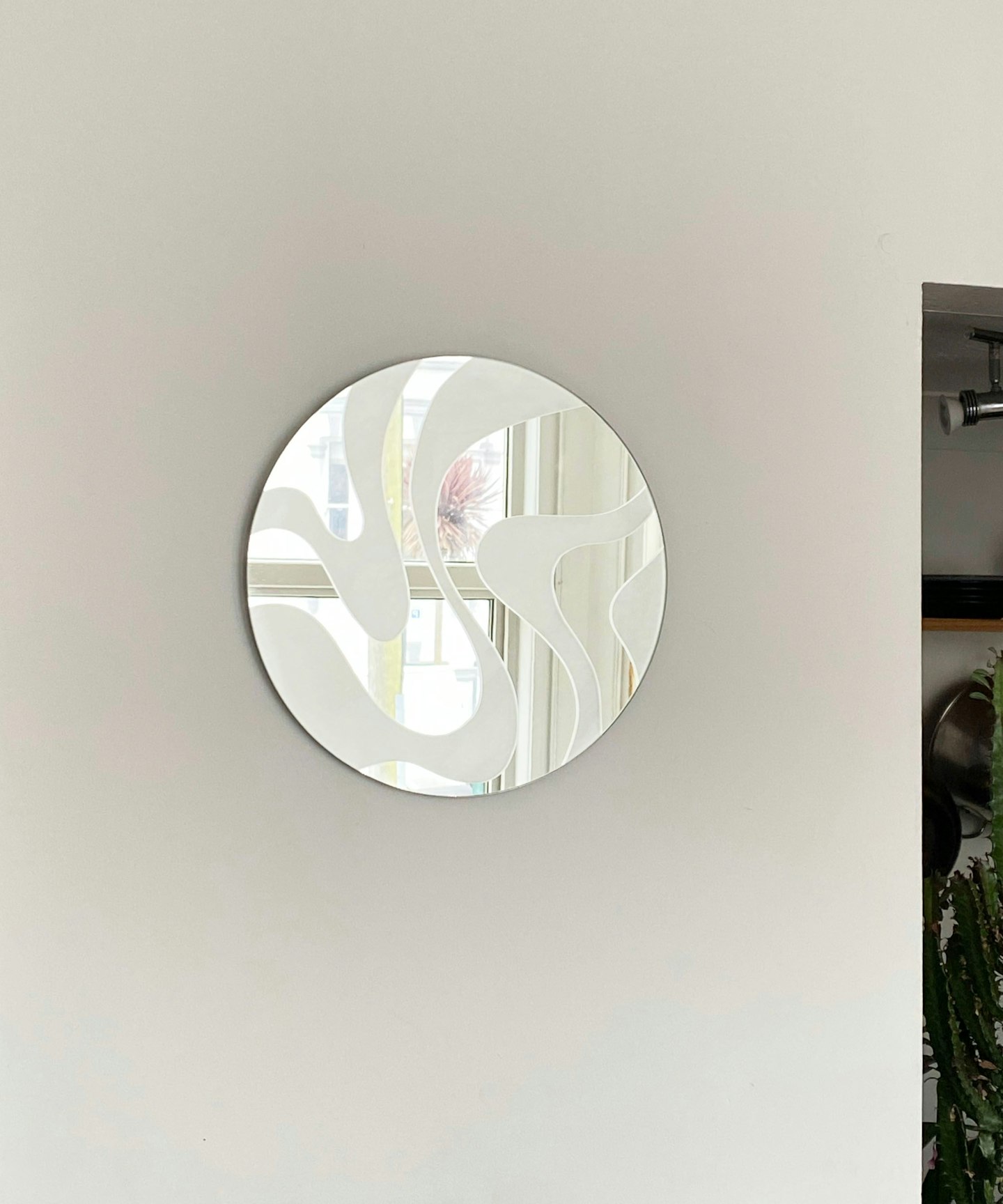 4 of 5
Glassette, Laura Taylor Swirl Mirror Regular, £65
The interiors site Glassette stocks Laura Taylor mirrors with swirls of frosted glass, starting at £55.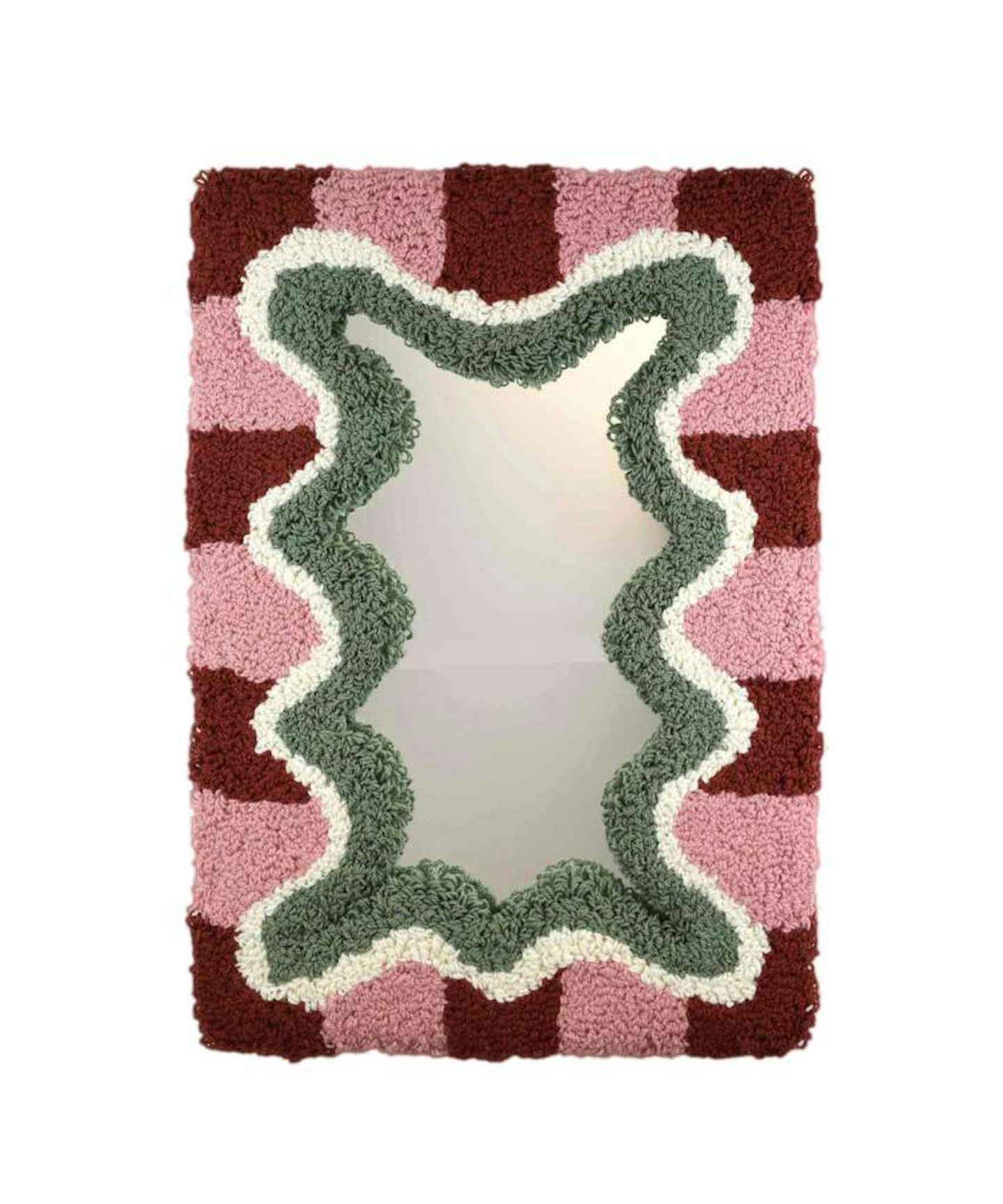 5 of 5
Glassette, Al's Place The Agnes Mirror, £380
These mid-sized mirrors by Al's Place are also stocked at Glassette, and are super cute with wavy frames covered in fun bright tufts of wool.
For something truly special, look for artists who customise mirrors. In London, Jayne Morris offers a service distressing them by hand for an antique effect. Illustrator Ella Mae Statham, meanwhile, makes mirrors with fairy-tale-like florals on the glass, and Shantelle Hyslop, of Lotta Blobs, uses clay to handmake colourful curvy frames that she adds to mirrors for a fun vibe.
Mirrors this lovely can be displayed as though they are pieces of art. Bryony Rae Sheridan, home and interiors buying manager at Liberty, includes one as part of a gallery wall in her house. 'It's among portraits of people and nudes. Placing them in unexpected corners helps lift a space.'
On a practical level, mirrors can make a home feel larger, too. 'For me, the best use of a mirror is to reflect light,' says Laura Jackson, broadcaster and founder of Glassette. 'My hallway is narrow, so I've painted it a very pale shade and hung a mirror there, which bounces light off the walls to create the illusion of a bigger space.'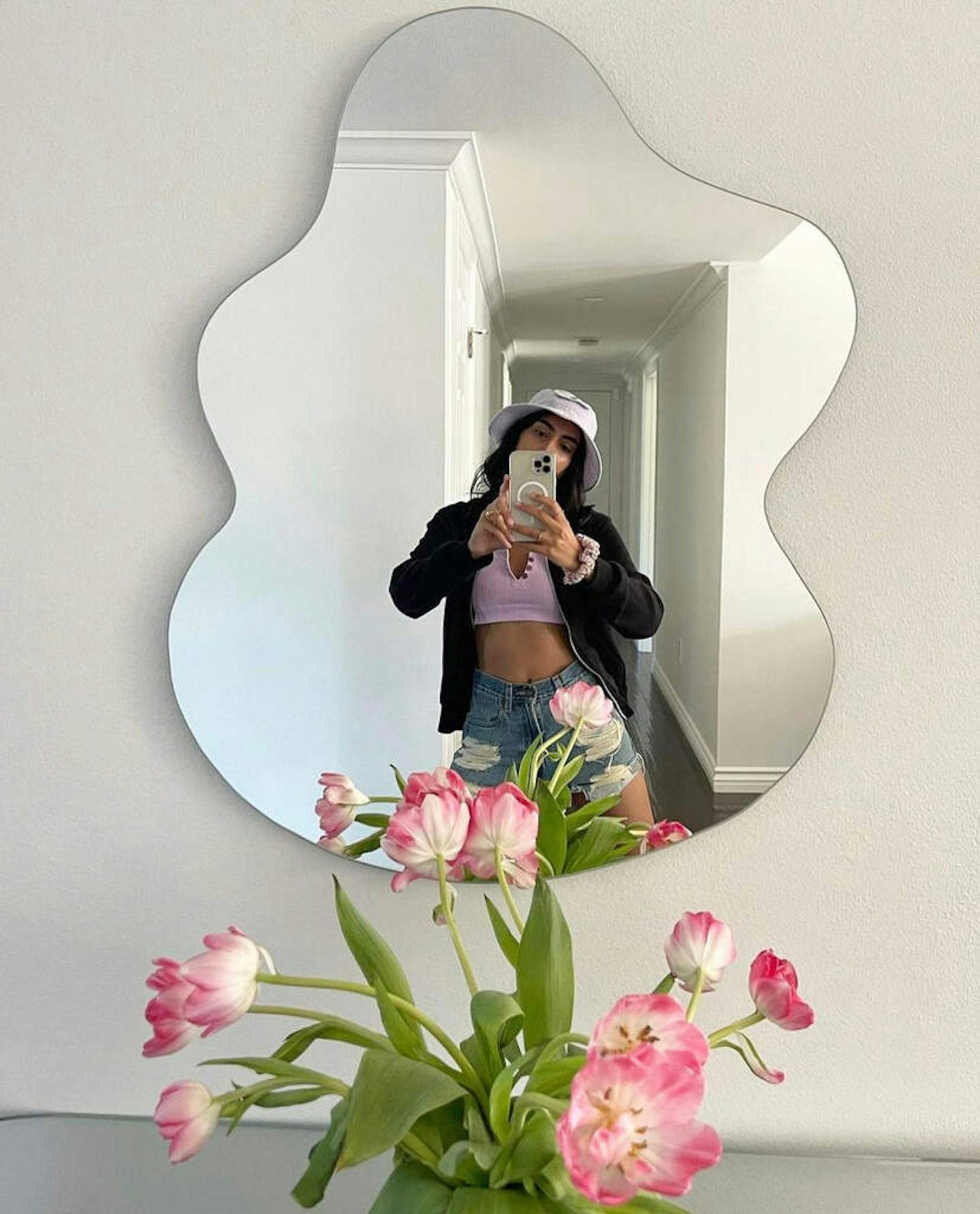 Bryony points out that to maximise the natural light your mirror should be at a diagonal angle to the window. 'And put it in the darkest part of your room,' she says. 'I also think it's really nice to place a mirror opposite a wall of art, so it reflects it back – it makes the space look much more colourful and open.'
If you're likely to use your new purchase for selfies, then think about what else is on show. 'When I see dating-app selfies of guys, I often think, "What the hell is that behind him?"' says Sophie. 'You can really see into the life of someone when they photograph themselves in the mirror, so go minimal in the background, or put a beautiful object behind you. At the very least, make sure your bed's made.'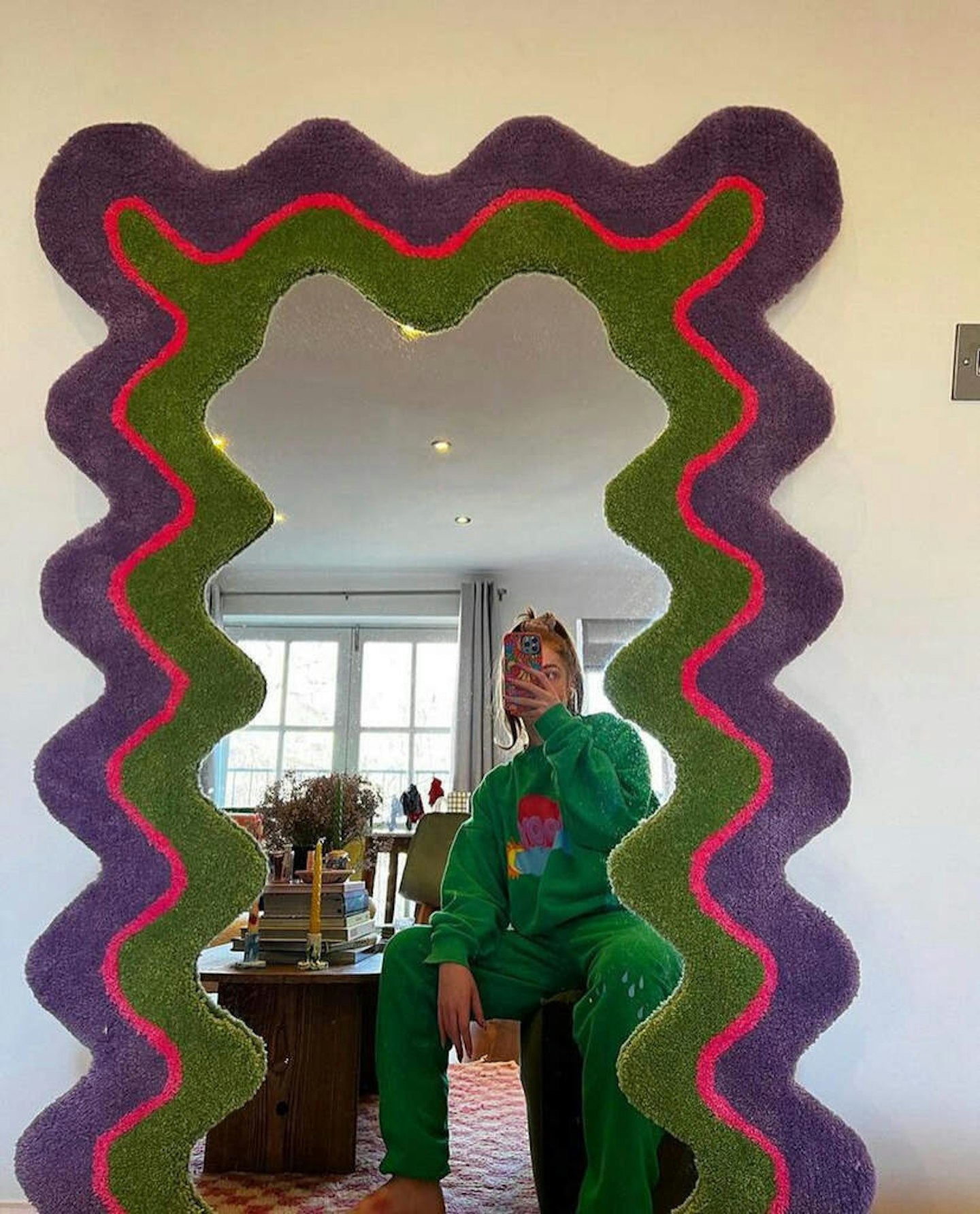 Bryony suggests positioning your selfie mirror opposite a shelf: 'That way, you can easily change up your background with stacks of books or different shelf-scapes.'
One last note: get out the tape measure before you order anything. What seems like a great price for a mirror can be a clue that it's surprisingly small. 'No one ever checks dimensions online,' says Sophie, 'and then they get a postage stamp for a mirror.' And when it comes to selfies, that's no use at all.
READ MORE: Struggling To Find The Perfect Mirror For Your Home? We Have All The Tips & Best Buys From Oliver Bonas
READ MORE: These Are Our Favourite Places To Buy Affordable & Stylish Homewear