Over 20 years since she died, the Princess Diana effect is still as strong as ever. And from a fashion perspective, her appeal is only getting stronger – influencing everyone from designers (like Off-White's Virgil Abloh and Celine's Hedi Slimane), influencers, and today's royals. And while the '90s served up some truly delicious Diana fashion moments (the 'revenge dress', the boucle suits, the bathing costumes, the cycling shorts and sloppy sweaters – AKA the ultimate lockdown look), the next series of The Crown, season 5__, will have us revisiting her '80s style once more.
Certainly, Kate Middleton and Meghan Markle have got the Diana memo, and have mined her '80s looks for inspiration. Kate's love of polka dots? Diana did it first (like Kate, over and over and over). Meghan's purple and red colour blocking? That was Diana's favourite power couple. Kate, who wears Diana's sapphire engagement ring, also wore royal blue for her engagement announcement photos.
They take their cue from Diana on the diplomatic dressing front too – she wore tartan to Scotland, suiting with a military swagger to Sandringham. And Diana would also do a 'repeat wear' - the pearl and sequin-embellished, high-necked Catherine Walker bolero and dress, dubbed her 'Elvis dress' got an outing at The British Fashion Awards in 1989 and again for an official visit to Hong Kong.
Beyond the family, you can see Diana accents in today's Insta set (wouldn't you have loved to have seen what a Diana account would have looked like?) – and probably in your own wardrobe. Sweater vests, floppy, XXL collars, statement tights – she did it all. The colourful boots and midi skirts Victoria Beckham loves? A dead ringer for a 1983 Diana outfit. If you've taken up walking during 2020 - because, what else is there to do? - then chances are that you, like Diana, have already got the Balmoral 'outdoor shoe' memo. And take a moment to appreciate her outfit from a 1988 polo game – jeans, tucked into Western boots, worn with a charity sweater, an oversized mannish blazer and a baseball cap. It's not a stretch to imagine that on the streetstyle circuit today. We bow down.
US brand Rowing Blazers has harnessed this Diana demand and recreated some of her tongue-in-cheek knits for now: the black sheep sweater she wore to the polo in 1981, which gets a prominent role in The Crown (a comment on feeling like an outsider in the Royal Family, perhaps? Nudge nudge, wink wink) and the 'I'm a luxury' jumper she wore later in the decade (the punchline? 'Few can afford' according to the back).
'Diane was ahead of her time,' says Jack Carlson, Rowing Blazers founder and creative director . 'She perfected the art of mixing of high and low, and blurred the lines between menswear and womenswear. It seems to me she thought about semiotics as well as the aesthetics. In a weird way, she was doing streetwear before streetwear was a thing — but at the same time she was the archetype of the Sloane Ranger. She was all of these contradictions, and that's what made her so iconic - and what makes her so relevant to what's happening in fashion now.'
Indeed, what we forget about Diana's style, among the dazzling dresses and the doe-eyed ingenue photos, is how bold she was. The '80s showcased her growing confidence. Bow ties made a recurring appearance – worn with a full tux or around her bare neck. Prints were bold, lavish colours even more so. She wore a diamond headpiece (there is something similar in Kate Moss's new Messika collaboration) to an event in Melbourne in 1985, giving her jade taffeta ballgown by David and Elizabeth Emanuel an unexpectedly bohemian spin. Hats were jaunty, dresses one shouldered. And who can forget that wedding dress, so gargantuan in size it almost gobbled up the whole of St Paul's Cathedral? Diana might have had a complicated relationship with the press, but these pieces suggest that she wasn't afraid to be seen.
It's this rule breaking that has always made Diana an irresistible viewing. And it's why she will always be an icon – in fashion and beyond.
SEE: Princess Diana's Best Looks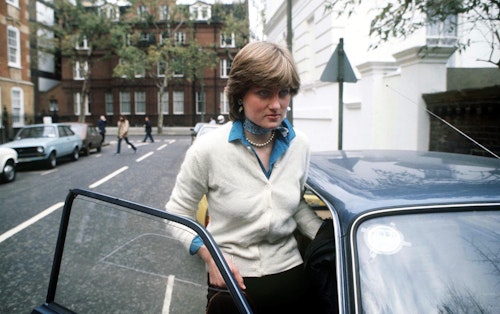 1 of 47
CREDIT: Getty Images
The young Diana Spencer wears a shirt and neck scarf in 1980 - take note if you want to channel this season's preppy vibes.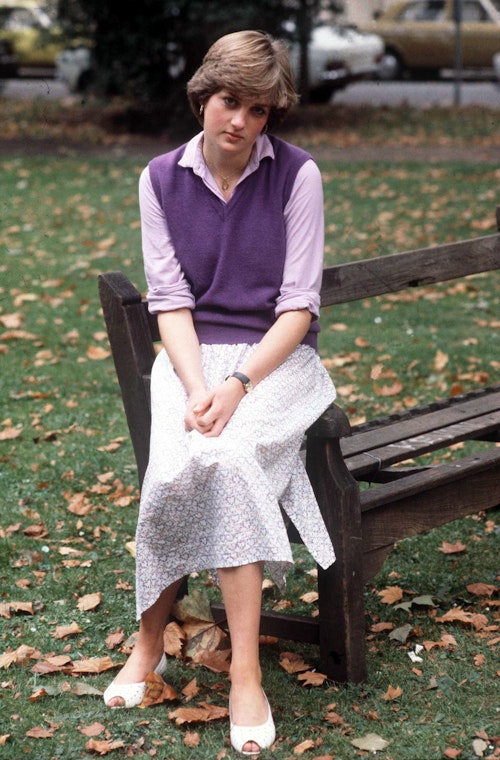 2 of 47
Into the sweater vest trend? Diana shows you how to do it.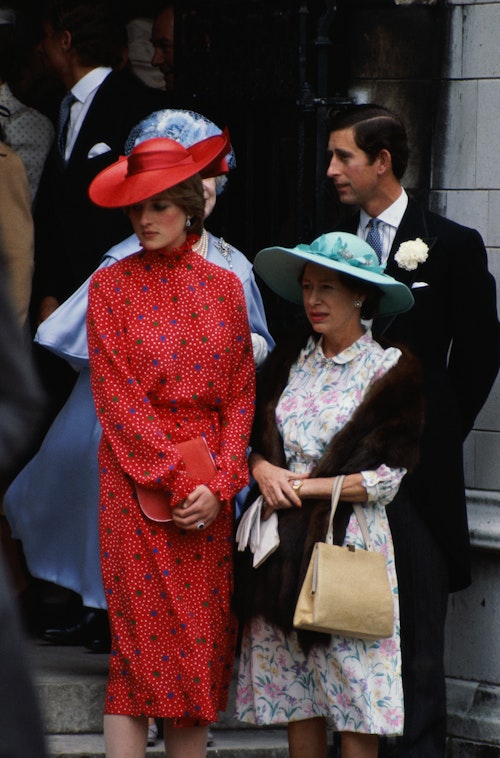 3 of 47
As a soon-to-be-member of the Royal Family, Diana Spencer mastered her hat game fast.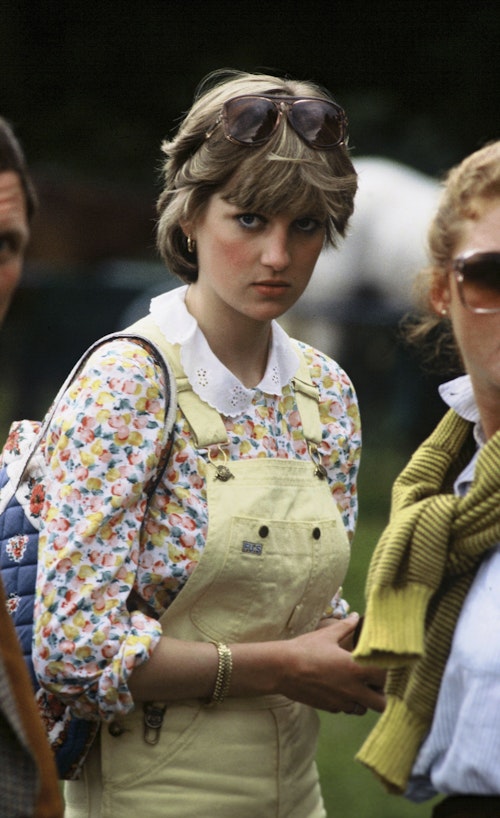 4 of 47
Sherbert dungarees and a sweet floral shirt were on the cards in 1981.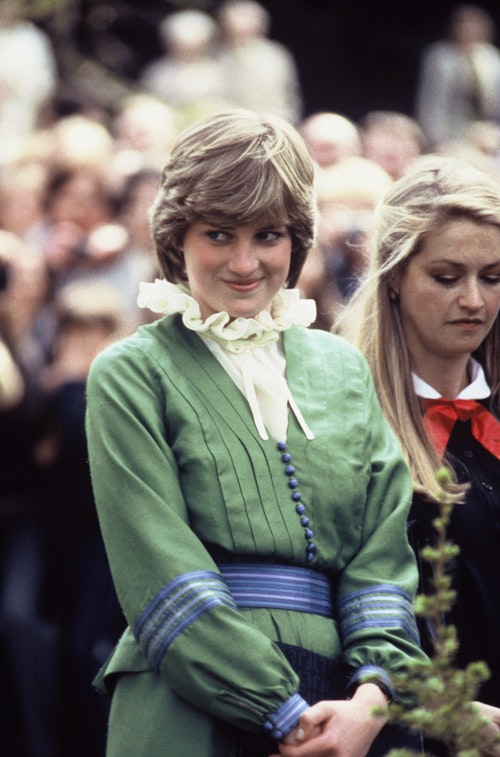 5 of 47
Doing Big Collar Energy long before everyone else got the memo.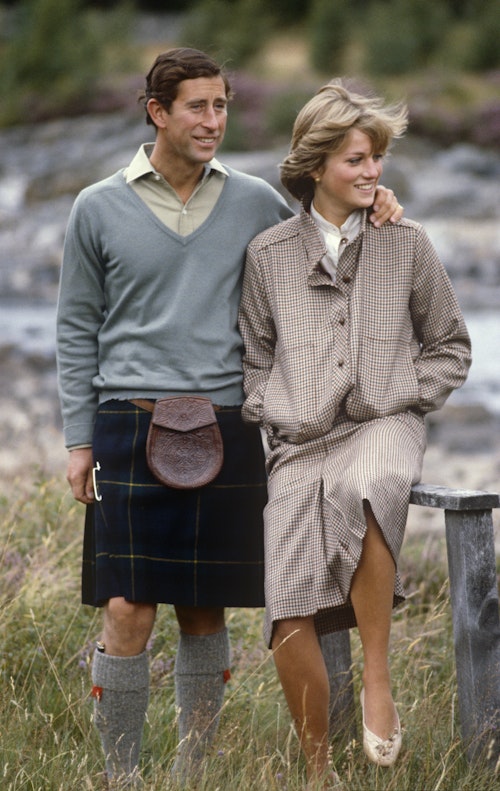 6 of 47
Heritage checks on Diana; a kilt on Charles - you get one guess where they went on honeymoon in 1981.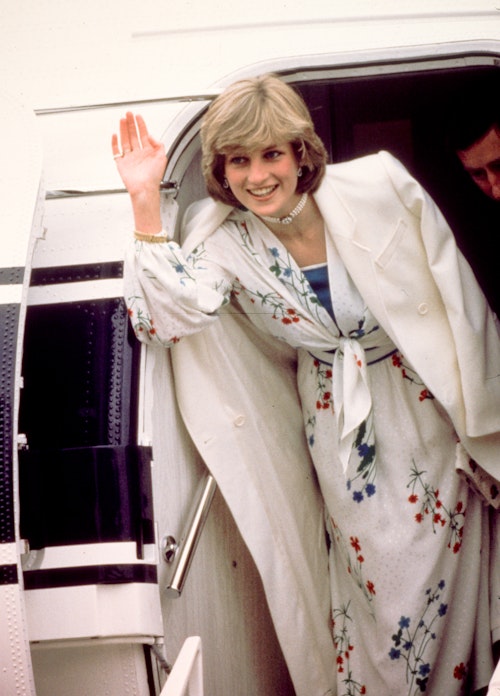 7 of 47
A shrobing masterclass, departing for her honeymoon in 1981.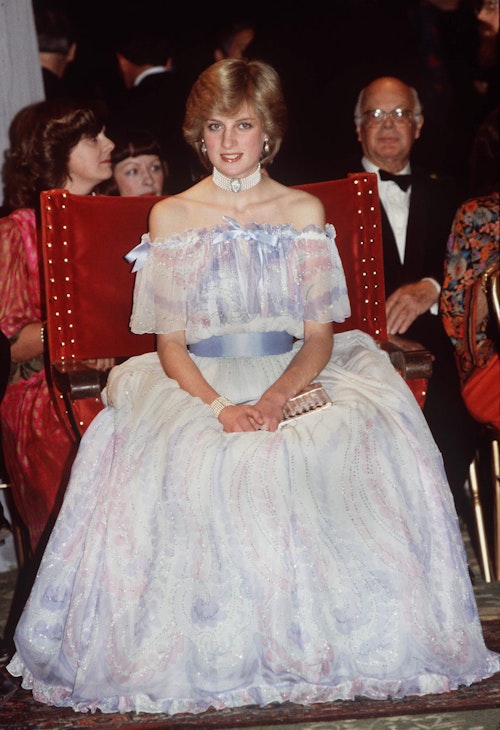 8 of 47
Leaning into her Princess role at the Victoria and Albert Museum in 1981.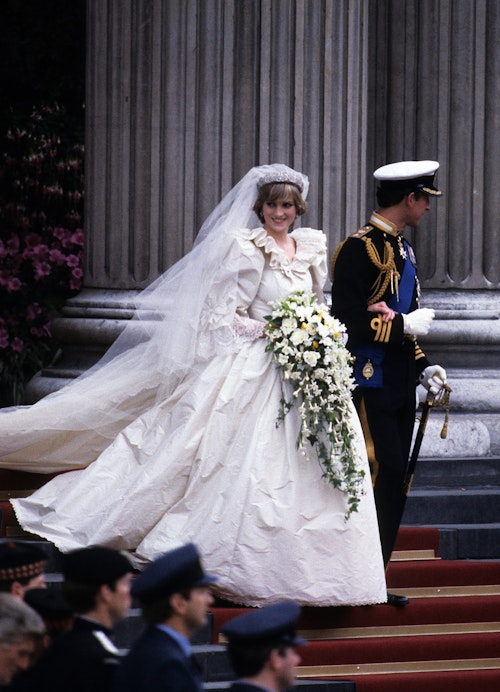 9 of 47
The ultimate wedding dress in 1981.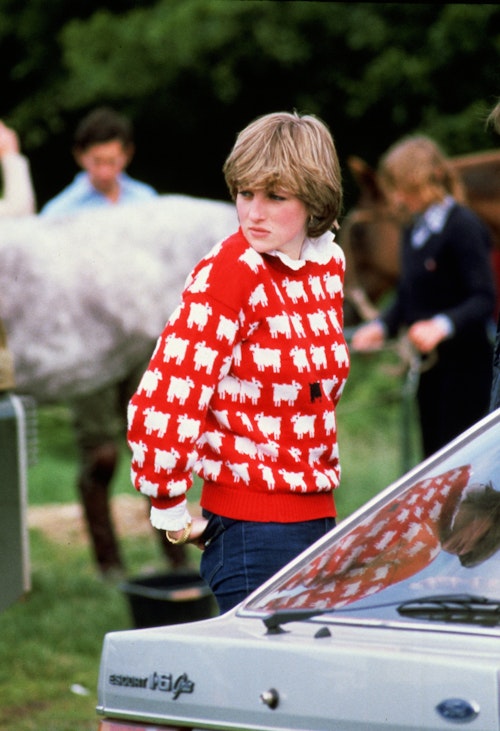 10 of 47
This black sheep sweater has been reissued by Rowing Blazers.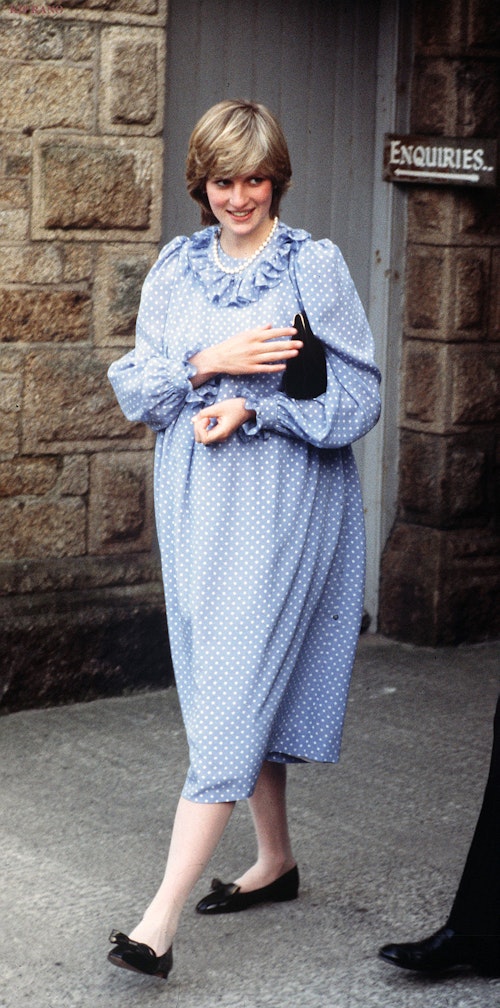 11 of 47
Polka dots, frills and a billowing silhouette in 1982. We would 100% wear this now.
12 of 47
With Prince Charles and Prince William in 1983, in the perfect autumn outfit (seriously, where can we get those boots?!)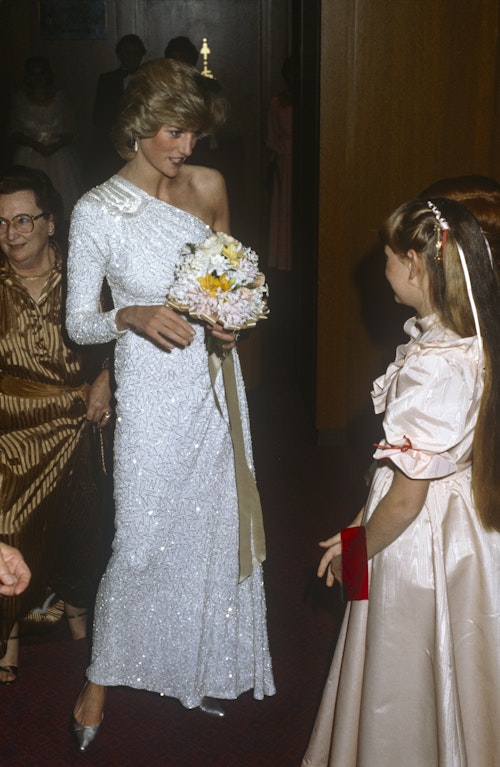 13 of 47
One shoulder dresses were another Diana favourite.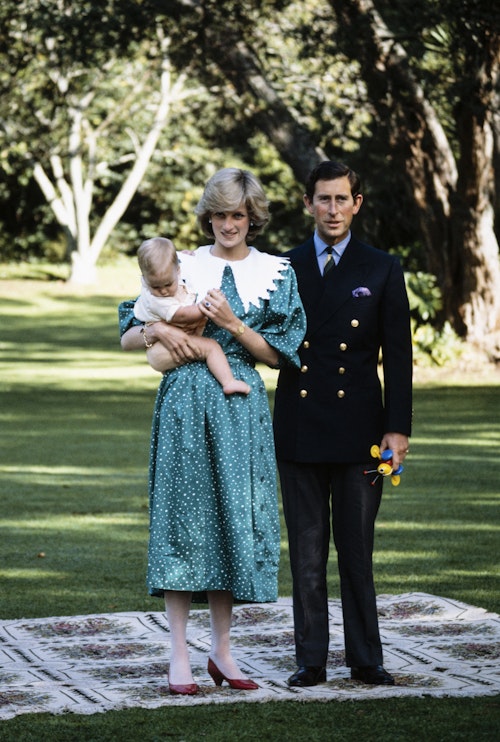 14 of 47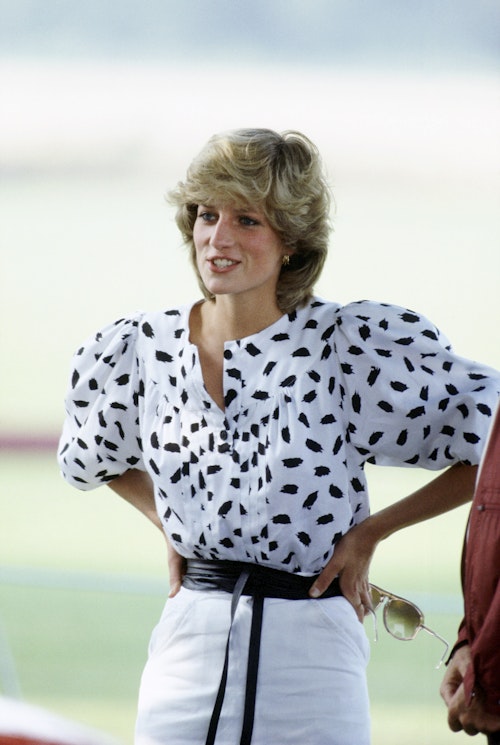 15 of 47
A puffy sleeved statement blouse for the polo in 1983.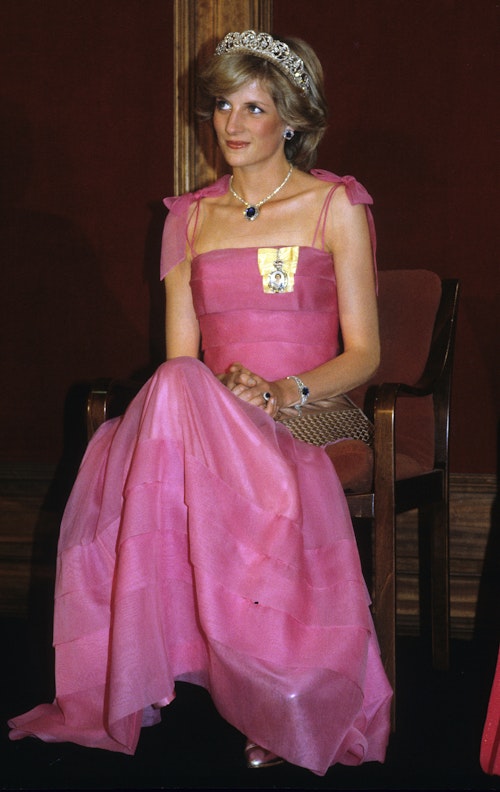 16 of 47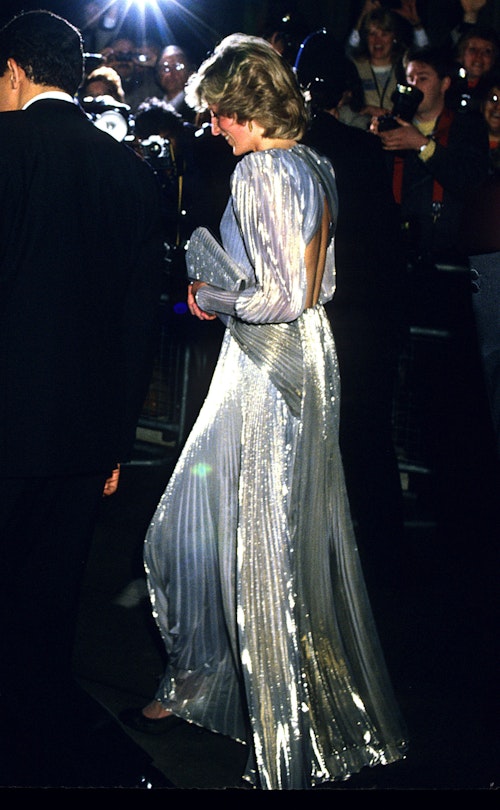 17 of 47
Demure at the front, daring at the back, in her liquid silver dress Diana ensured all eyes were on her at the A View to Kill premiere in 1985.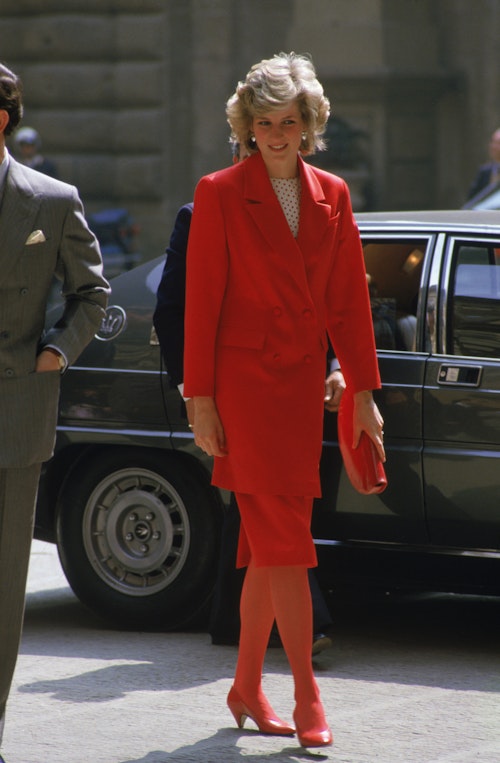 18 of 47
Why blend in when can you can stand out? Head-to-toe red in 1985.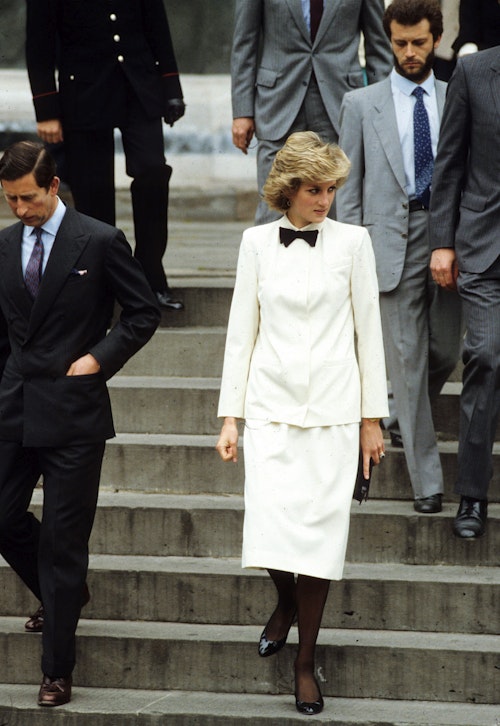 19 of 47
Diana had a thing for bow ties, wearing one here in 1985 with a Jasper Conran skirt suit.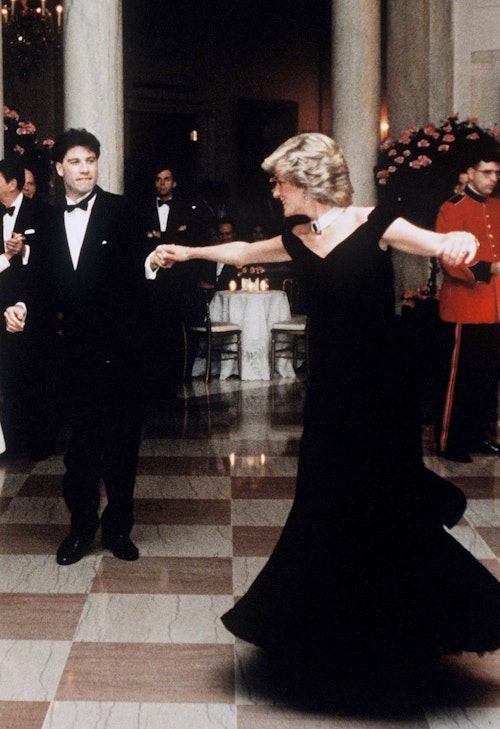 20 of 47
Dancing with John Travolta at the White House in 1985.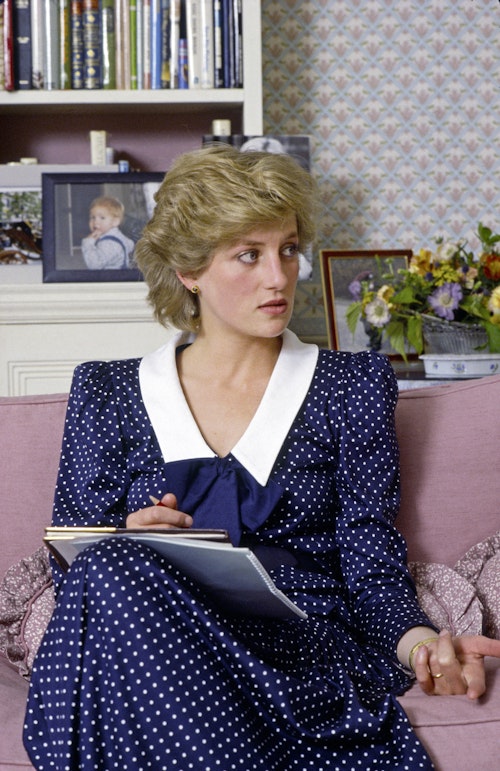 21 of 47
Is it just us, or does this bear a striking resemblance to Kate Middleton's favourite Alessandra Rich dress?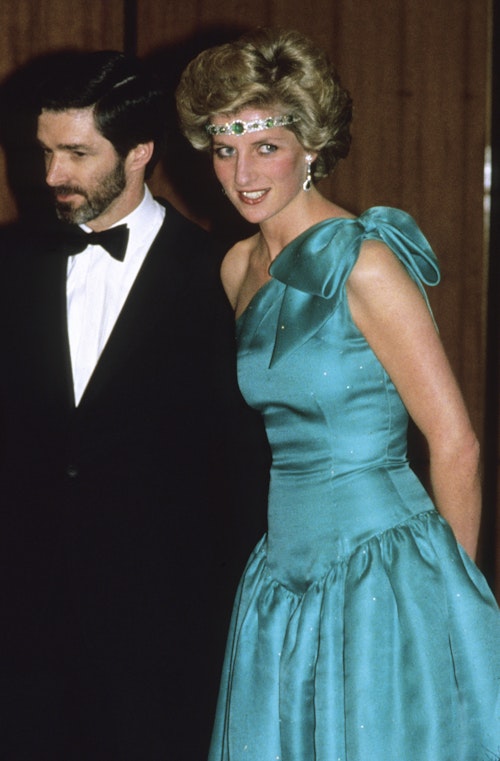 22 of 47
A bohemian take on the tiara in Australia in 1985.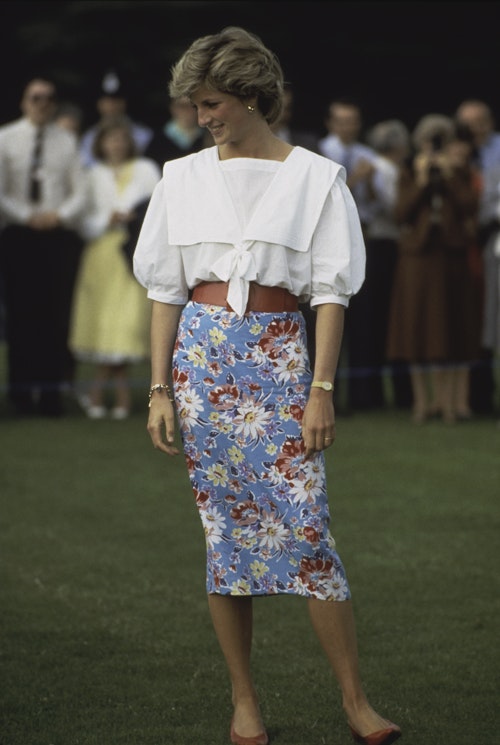 23 of 47
Pretty sure we've seen this exact shirt all over Instagram.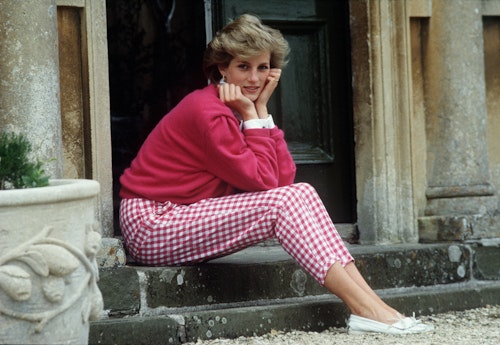 24 of 47
Colour and print weren't just for formal appearances, here in pink and white at Highgrove in 1986.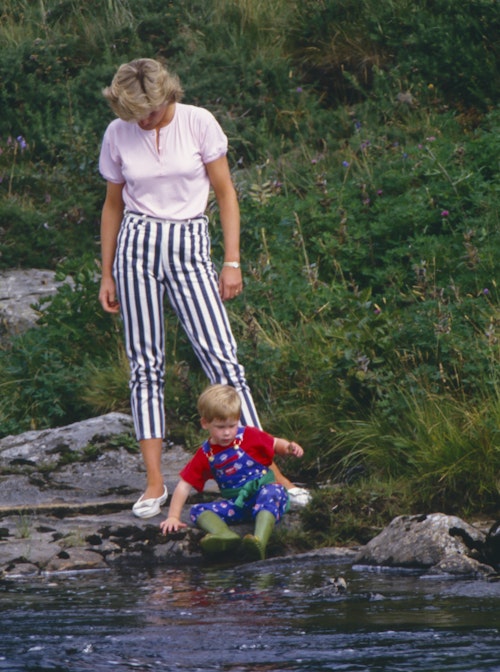 25 of 47
More printed pants in 1987.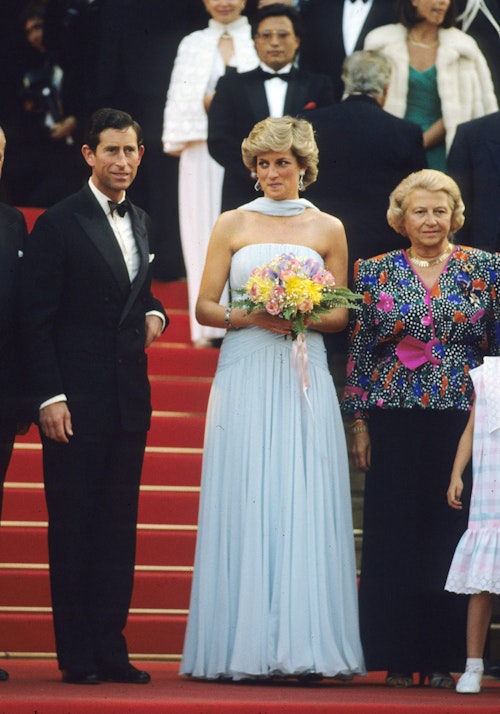 26 of 47
Stealing the spotlight from the Hollywood glitterati on the Cannes red carper in 1987.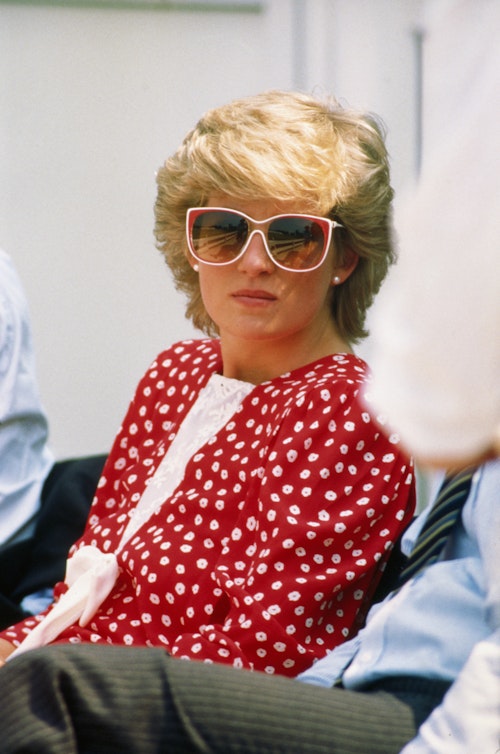 27 of 47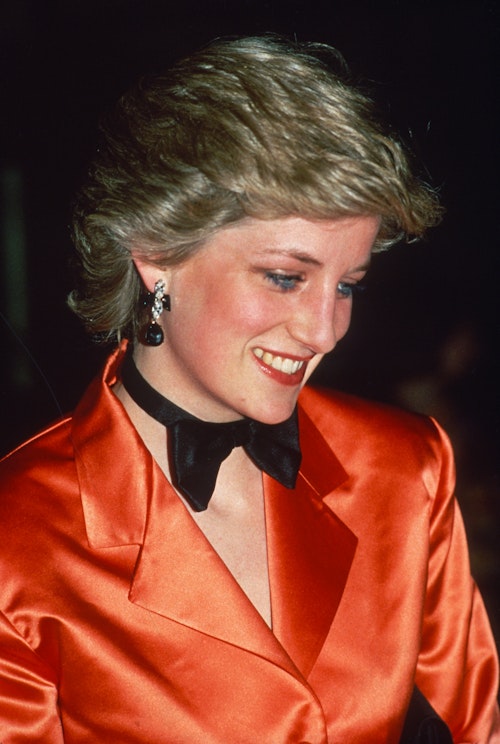 28 of 47
Another bow tie, this time in Lisbon in 1987.

29 of 47
The princess of... punk? Diana wore red leather trousers for a night out to see The Phantom of the Opera in 1987.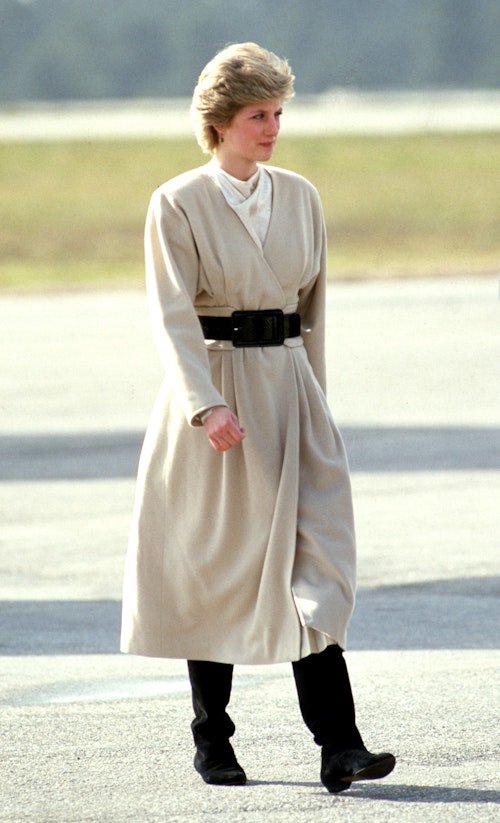 30 of 47
Perfect autumn outfit inspiration in Portugal in 1987.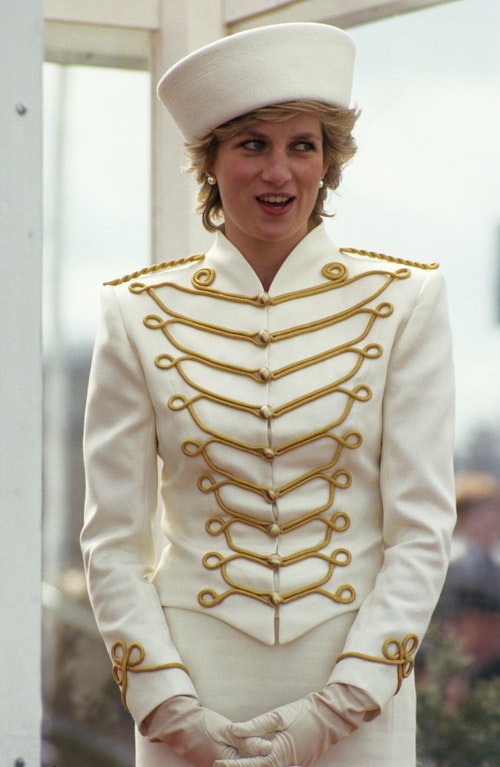 31 of 47
Embracing the military theme wearing Catherine Walker at Sandringham in 1987.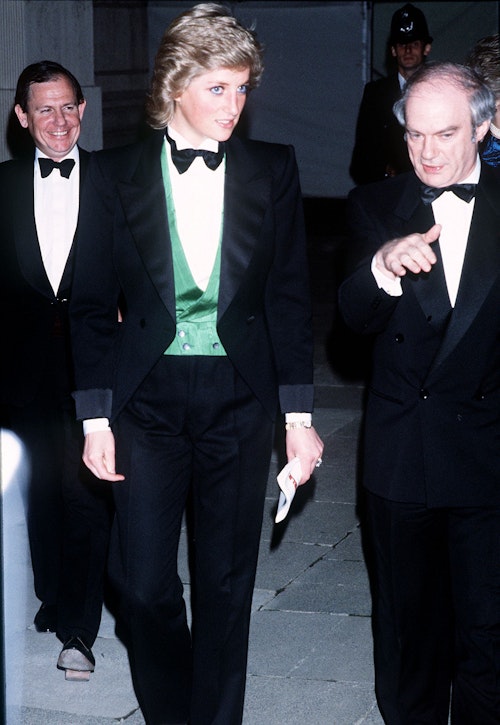 32 of 47
Diana in a tuxedo in 1988. Perfection.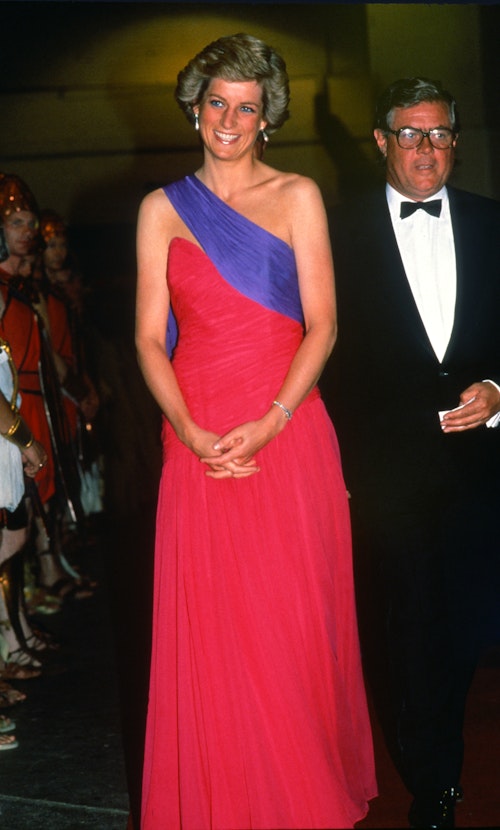 33 of 47
Red + purple = Diana's favourite power couple.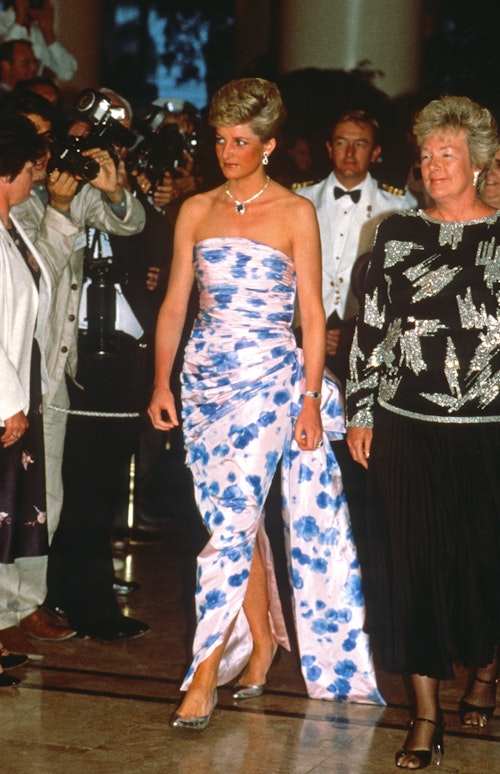 34 of 47
It was another star turn for Diana in Catherine Walker in Australia in 1988.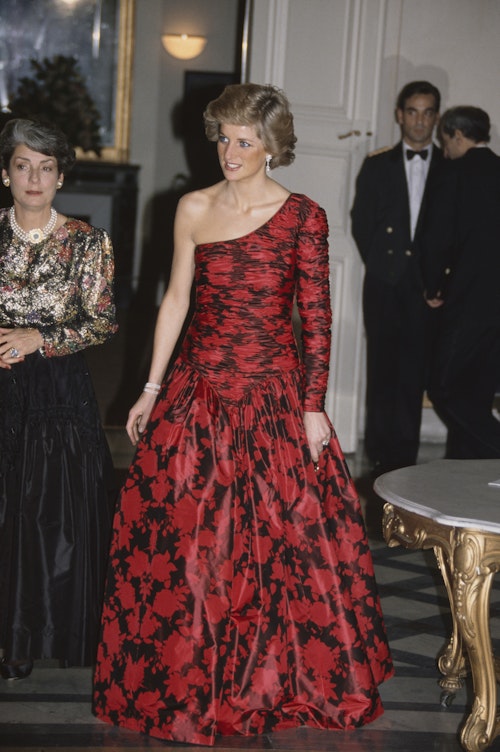 35 of 47
What did we tell you about one-shoulder dresses?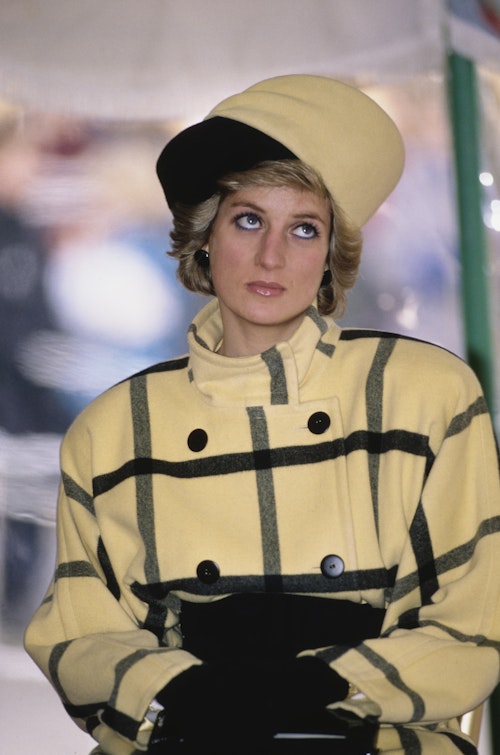 36 of 47
On the Isle of Wight in 1988.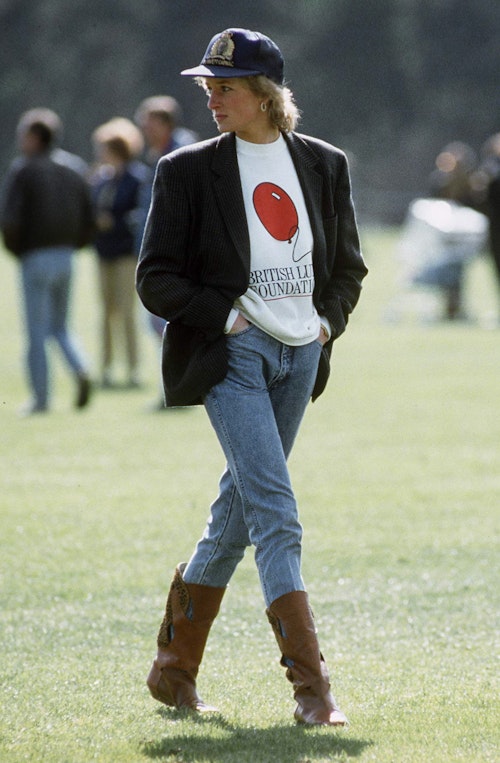 37 of 47
Such a look. Just take a moment to enjoy it fully. Western boots, jeans, a charity sweater, a mannish blazer and a cap: it shouldn't work but it does.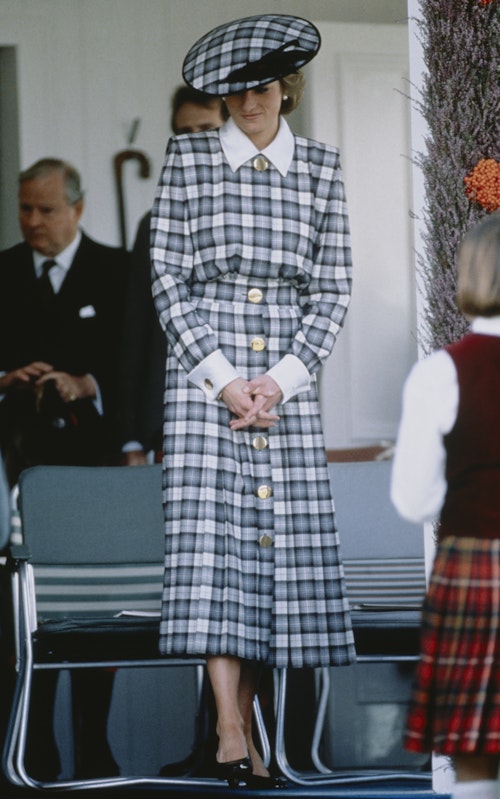 38 of 47
Head-to-toe tartan for a visit to the Highland Games in 1989.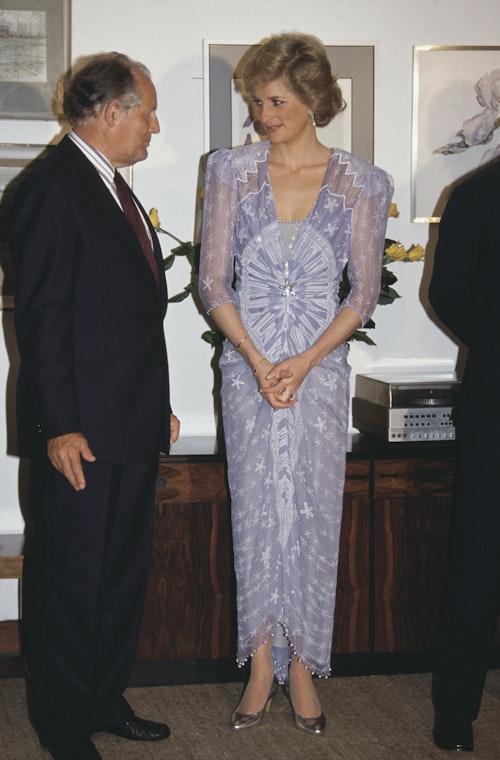 39 of 47
What we would do to get our hands on this Zandra Rhodes dress Diana wore in 1989 (actually... What wouldn't we do?)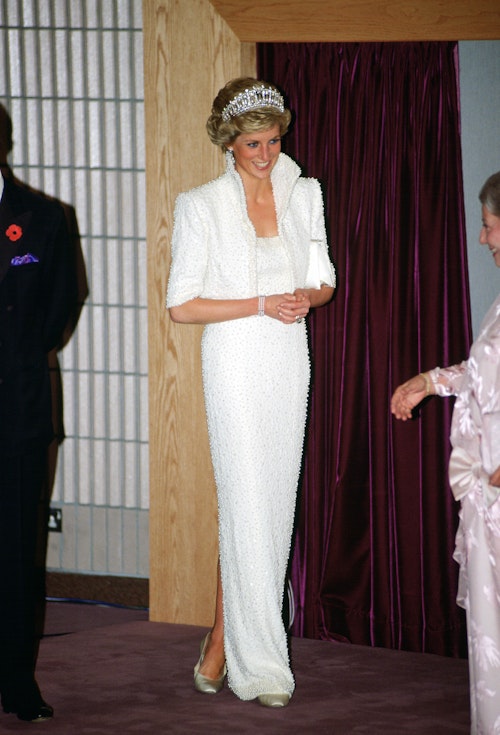 40 of 47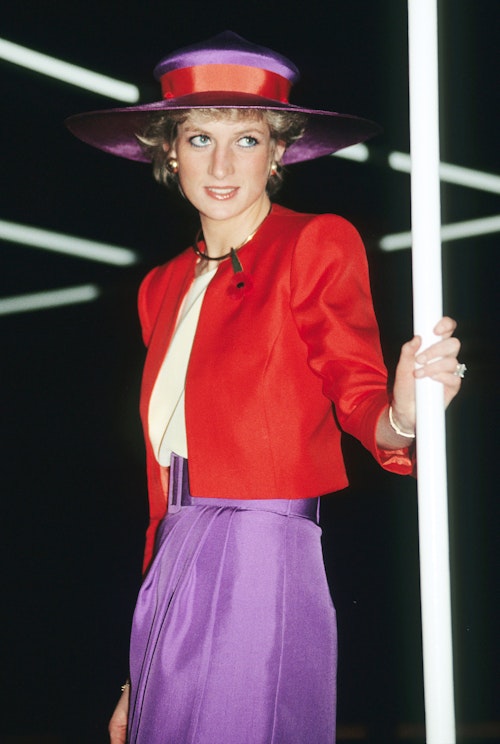 41 of 47
It's her favourite colour combination again in 1989...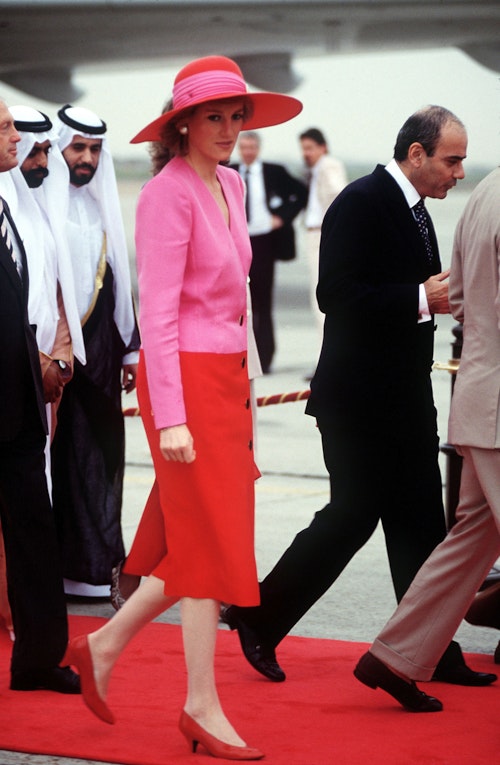 42 of 47
... Although she also had a soft spot for red and pink.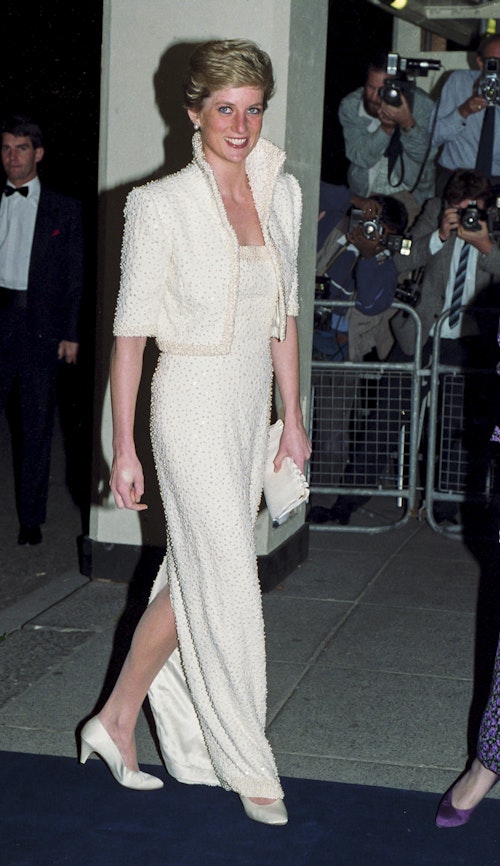 43 of 47
The 'Elvis dress' - so called for the high neck and pearl embellishment - got its debut at The British Fashion Awards in 1989.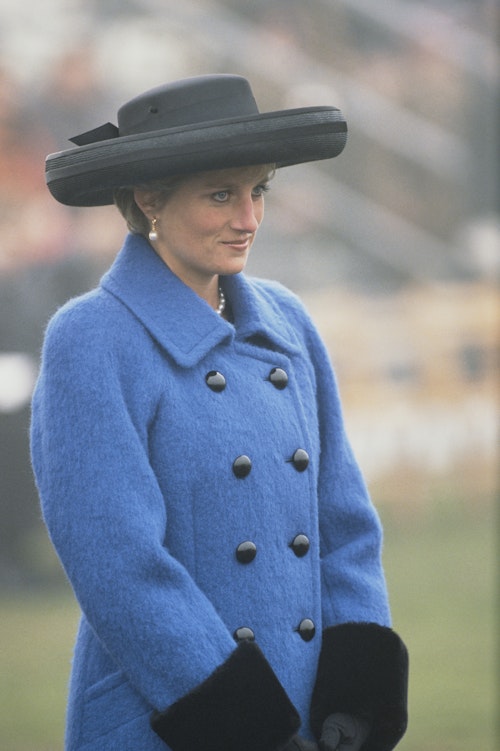 44 of 47
At Sandhurst in December of 1990, Diana debuted a statement coat that wouldn't look out of place today.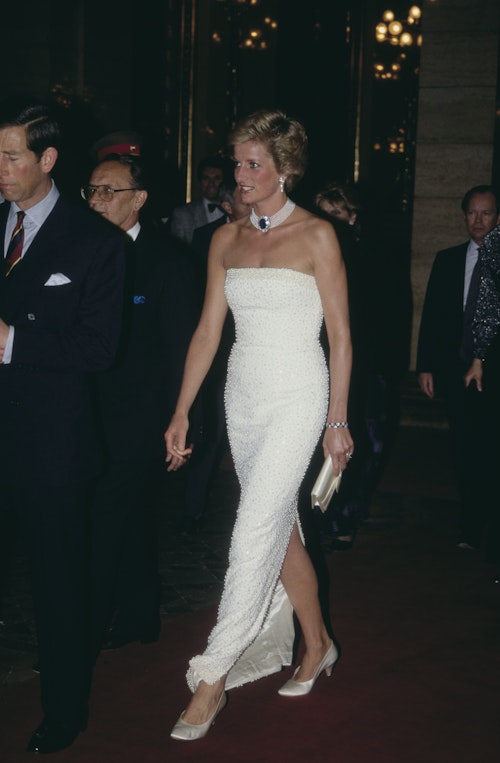 45 of 47
Another event, another white dress. This strapless beaded style was created by Catherine Walker, which Diana wore with her famous sapphire and pearl choker necklace.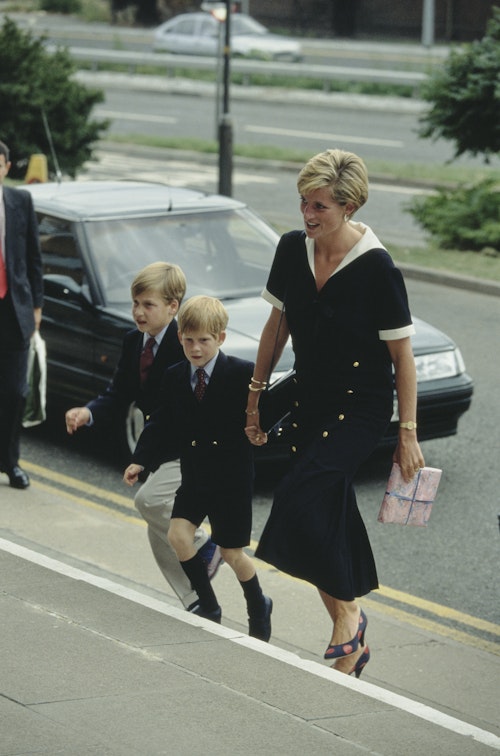 46 of 47
After Prince Charles required surgery on his arm, Diana took their sons to visit him and wore a nautical-inspired dress for the occasion with printed shoes.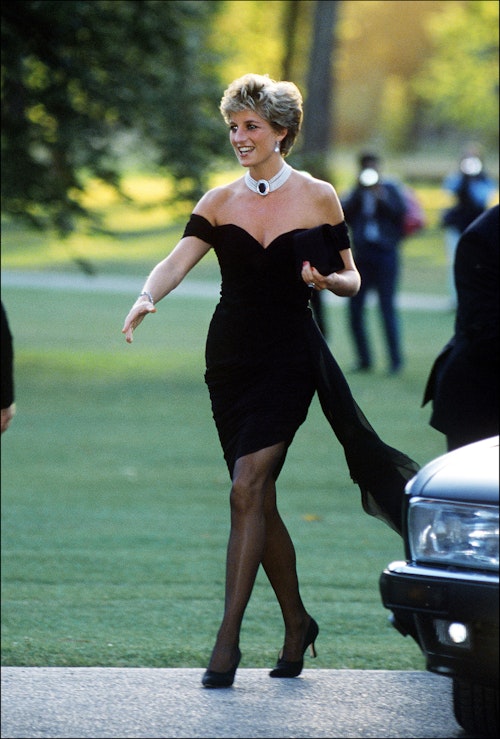 47 of 47
Designed by Christina Stambolian, this off-the-shoulder black dress became known as the 'Revenge Dress', so called because on the night Diana wore it, a documentary aired on television in which Prince Charles confessed to his affair with Camilla, now the Duchess of Cornwall.