Now Barbie's out - and has smashed box-office records - the time has sadly come to think about something other than pink. But what could possibly be as alluring as sugary strawberry bon bon? The answer is another shade that will still hit all the right notes if you've got a sweet tooth.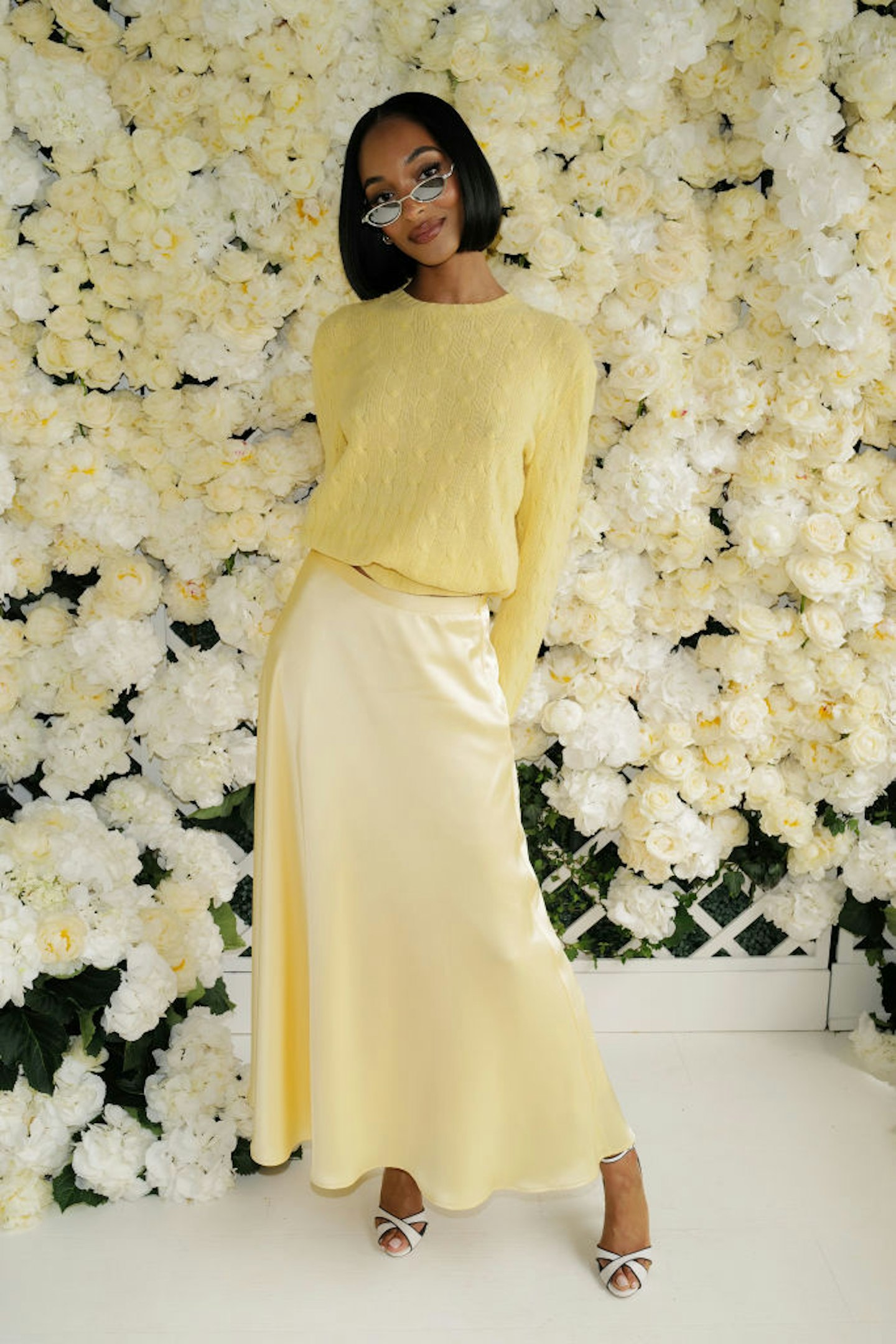 What we're calling 'sherbert lemon dressing' has already taken root in the wardrobes of A-listers. Kendall Jenner was first out of the gates, wearing a sequinned dress the colour of creamy lemon curd from Bottega Veneta, along with the brand's shoulder bag in what it calls 'butter'. Delicious. Next up was Jourdan Dunn, who stood out from the celeb crowd at Wimbledon, wearing a cable-knit jumper and silk skirt both in a delectable shade of custard. Emma Corrin's Conner Ives co-ord in crème brûlée, meanwhile, was styled with little white ankle socks at Goodwood Festival of Speed.
Want to join the club? Acne Studios has a hammered-satin dress that perfectly nails the brief. Baukjen's clotted cream blazer - single-breasted and cut to skim that flattering spot on the upper thigh - is also a smart way to do sherbet.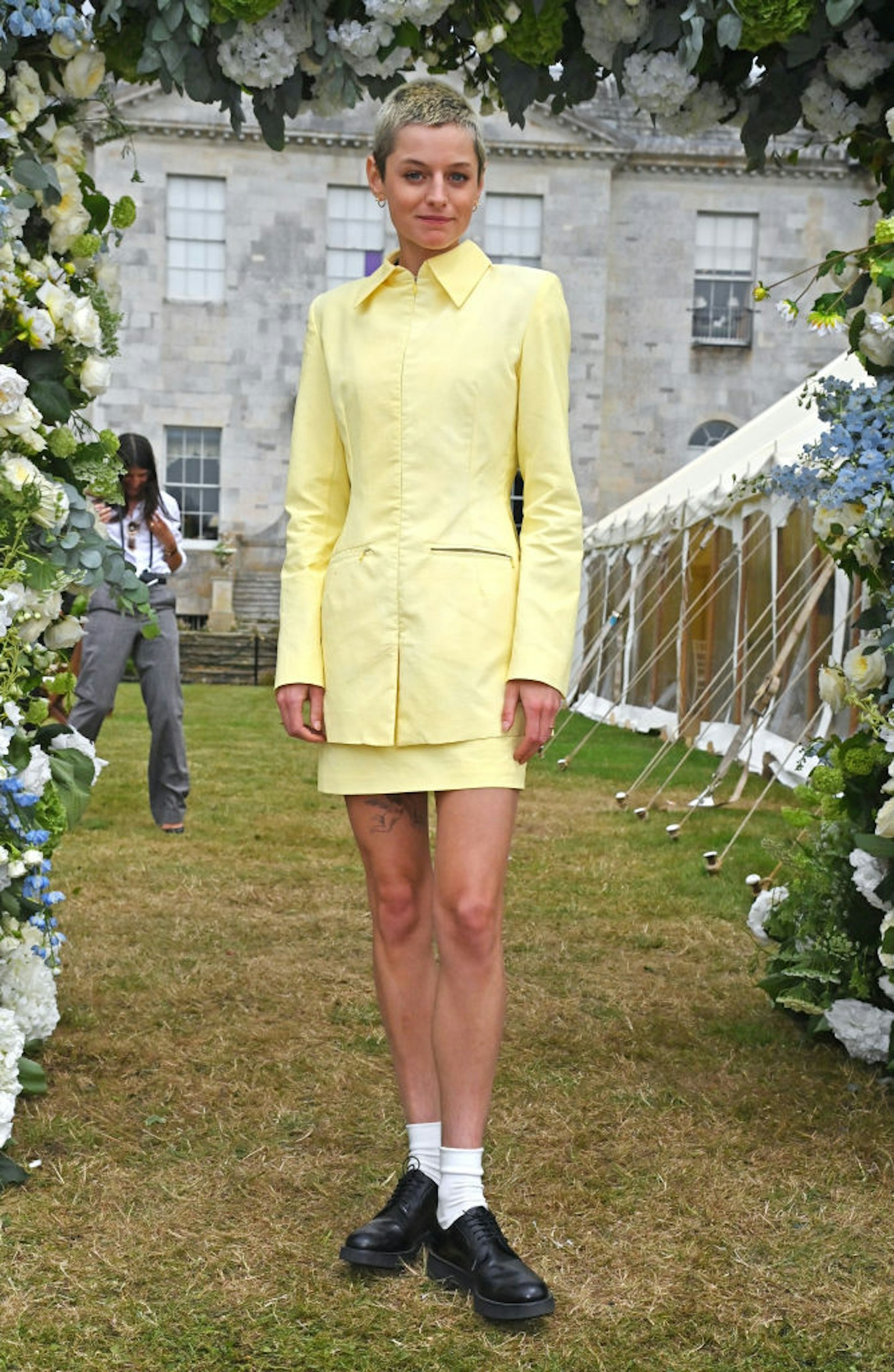 If you're thinking this sounds like a whole lot of impractical pastels, you're not wrong. But don't forget that you're under no obligation to go head-to-toe. Jennifer Lawrence stepped out in a citrus skirt styled with a brown trench coat and a pair of beige peep-toe pumps. When Jamie Mizrahi, her stylist, posted the picture on Instagram, the comments said it all: 'You guys don't miss!' A sherbet handbag would do a similar trick or you could literally dip your toe into the trend with a pale yellow pedicure (Essie's Summer Soulstice is bang on).
Like the actual sweet, sherbert lemon dressing requires some sour to counteract the saccharine. Jourdan styled her separates with slimline, cool-girl shades. Emma wore theirs with lace-up brogues (loafers or retro sneakers would also work). Whatever you choose, the resulting outfit will be the perfect pink palette-cleanser.
Description
This hammered-satin dress is already an influencer-favourite and has no-muss, no-fuss energy
Description
Mango's bow-embellished shoulder bag is the perfect shade of sherbert lemon.
Description
Baukjen's pale yellow blazer will brighten up your work wardrobe (and do double duty on the
Description
These fun flip-flops are a great gateway to sherbert lemon dressing.
Description
This cropped cashmere cardigan could be worn with wide-legged jeans or slinky slip dresses.
Description
If you tend to wear a rotation of black, navy and grey, why not introduce a hint of lemon to your
Description
If your toes could do with a treat, Essie's nail polish is just the ticket.
Description
With Nothing Underneath's easy, breezy shirt is sherbert lemon dressing at its easiest.