When you think of lounging, a dress might not be your first point of call. Take Carrie Bradshaw, for example – a prime example of one who swans around her apartment in a floaty gown she's 'just thrown on.' We may not be as lavish as Bradshaw – the DHL man can vouch for that – but choosing a dress every once in a while (and not to mention in the sweaty summer months) might have a surprisingly positive impact on our state of mind, especially if it's one of the best dresses on the market.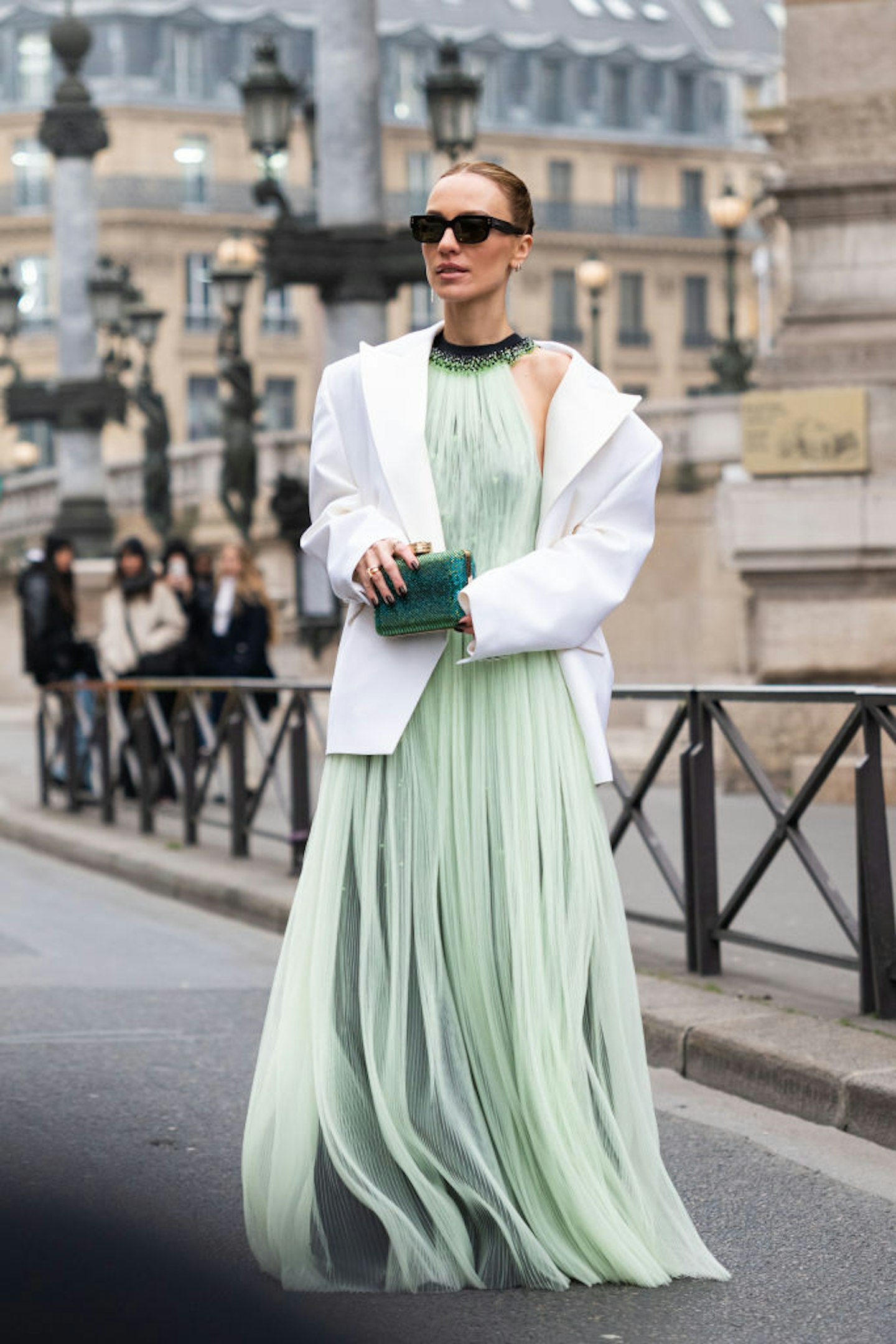 But of course, all these rides on the comfort of said dress. You wouldn't give up your sweats for bodycon dresses similar to the iconic Hervé Leger number, would you? In fact, anything that's even slightly clinging or cinched isn't exactly the perfect match. Rule number one of the summer dress is that the baggier the material, the better. You could even get away with wearing some of the best slip dresses out there whilst enjoying a night watching the TV.
So, whether you're working from home, in and out of the house, gardening or just enjoying Netflix, here are the best long summer dresses to wear all day, for any relaxed occasion. Hint: maxi dresses are key here.
SHOP: The Best Long Summer Dresses
Description
A gorgeous green number with a relaxed fit for ultimate comfort.
Description
Featuring a racer front neckline, this knit dress gives shape without sacrificing comfort.
Description
A collar and low cut neckline are the perfect combination for a maxi dress to remember.
Description
Shirt dresses are the ultimate solution when it comes to combining comfort and style.
Description
A comfy and versatile number for lounging and running errands.
Description
A ribbed dress is perfect for a night lounging on the couch with some friends and food.