In our technology-dominated world, you may not have seen the renaissance of the hand-held fan coming. Don't blame yourself, most people I know are too busy proclaiming their excitement about those tiny little fans that plug into your phone. Sure, they're efficient enough and you save yourself some mild arm ache, but do they look anything like as elegant as the new breed of hand fans currently having their moment in the sun (literally)? No, they do not. Also, given that this September heatwave won't last too long, it makes sense that you don't want to spend a fortune on an accessory to keep you cool.
I discovered the magnificence of the hand-held fan in the midst of a chaotic, hot and sticky journey to work on a train. Among the sweaty commuters was a woman, serene in the midst of the soaring temperatures and general discomfort clearly felt by all.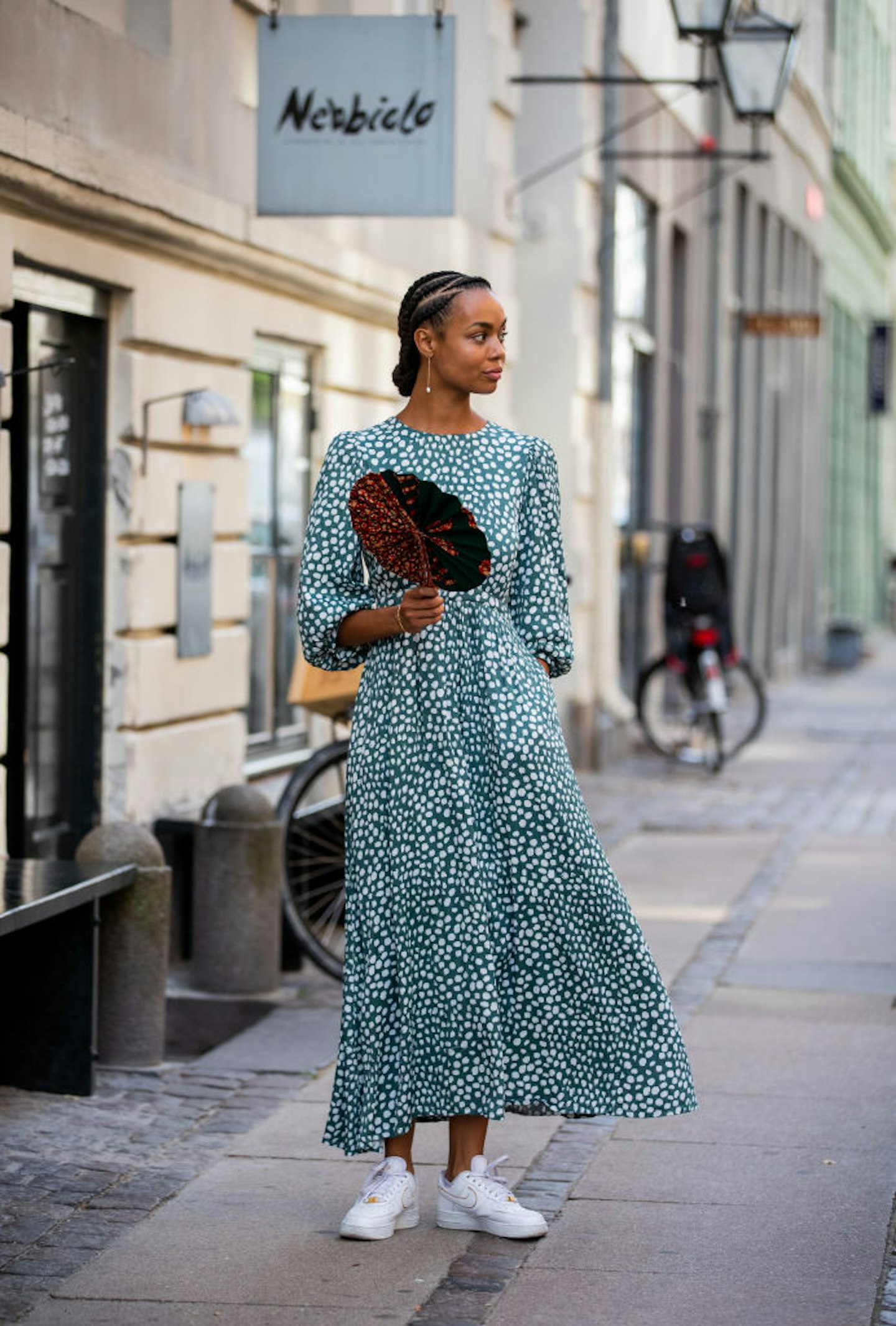 There was not one bead of sweat on her brow and her hair was gently blowing in a breeze, so as to make her resemble J-Lo in any music video ever. I quickly realised that said breeze was being generated from the woman's fan, a colourful, patterned object that looked so glamorous in the midst of what was now becoming much like a hellscape. It was all I could do not to snatch it out of her hand.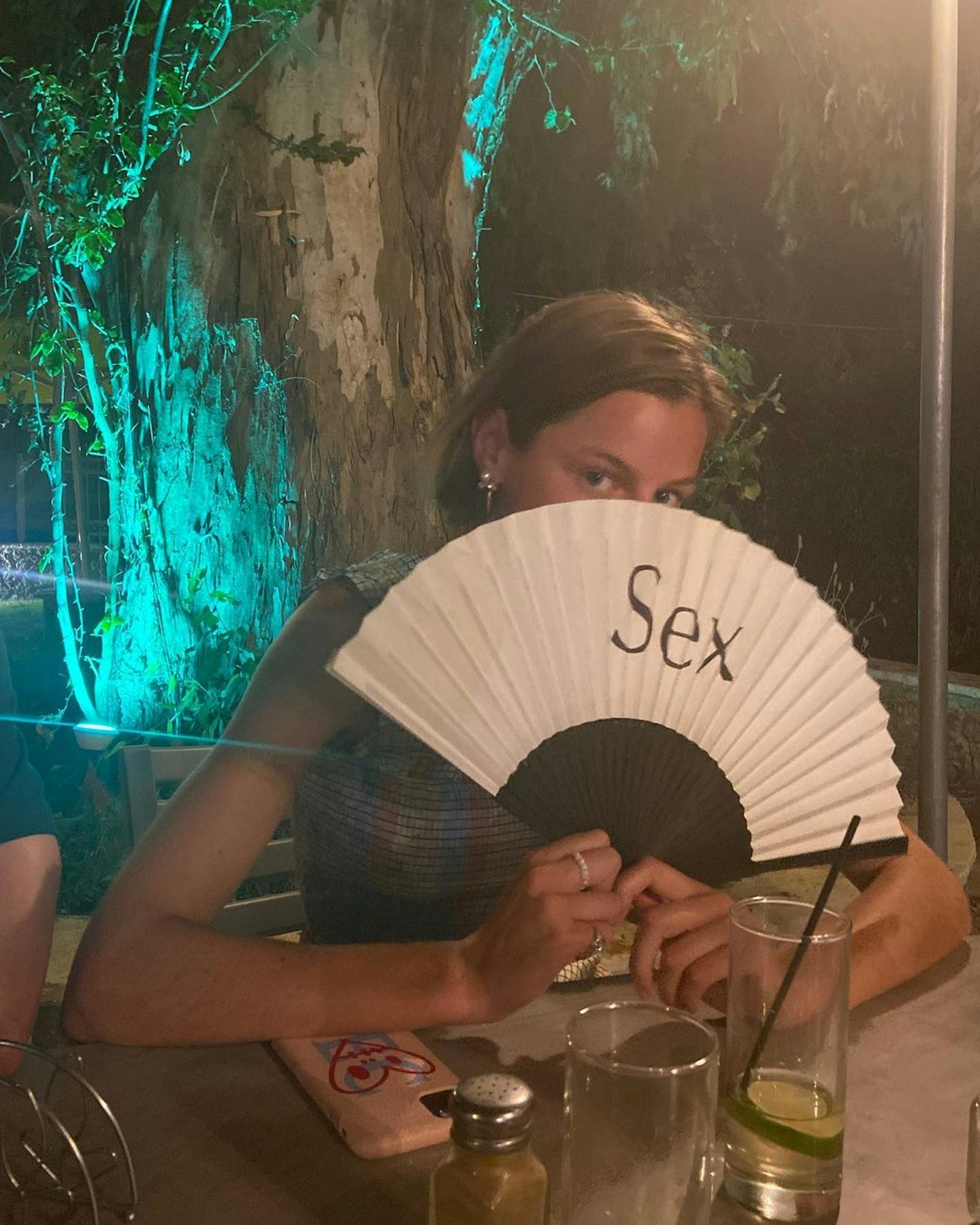 Previously, it would have been a little tricky to find such a thing as a hand-held fan on the high street, but it seems the popularity of this ancient accessory has only grown. From fashion weeks to the Met Gala (remember the rainbow feathered fan carried by Lupita Nyong'o in 2019?) fans have become mainstream again, much to my delight. You may have seen More Joy's slogan fans (as modelled by Emma Corrin, above) which have now completely sold out, such was their appeal. Fans have also become more prevalent during fashion weeks, carried by street stylers who want to keep their cool; this was even true of a guest at Dior's AW23 show in Paris during February.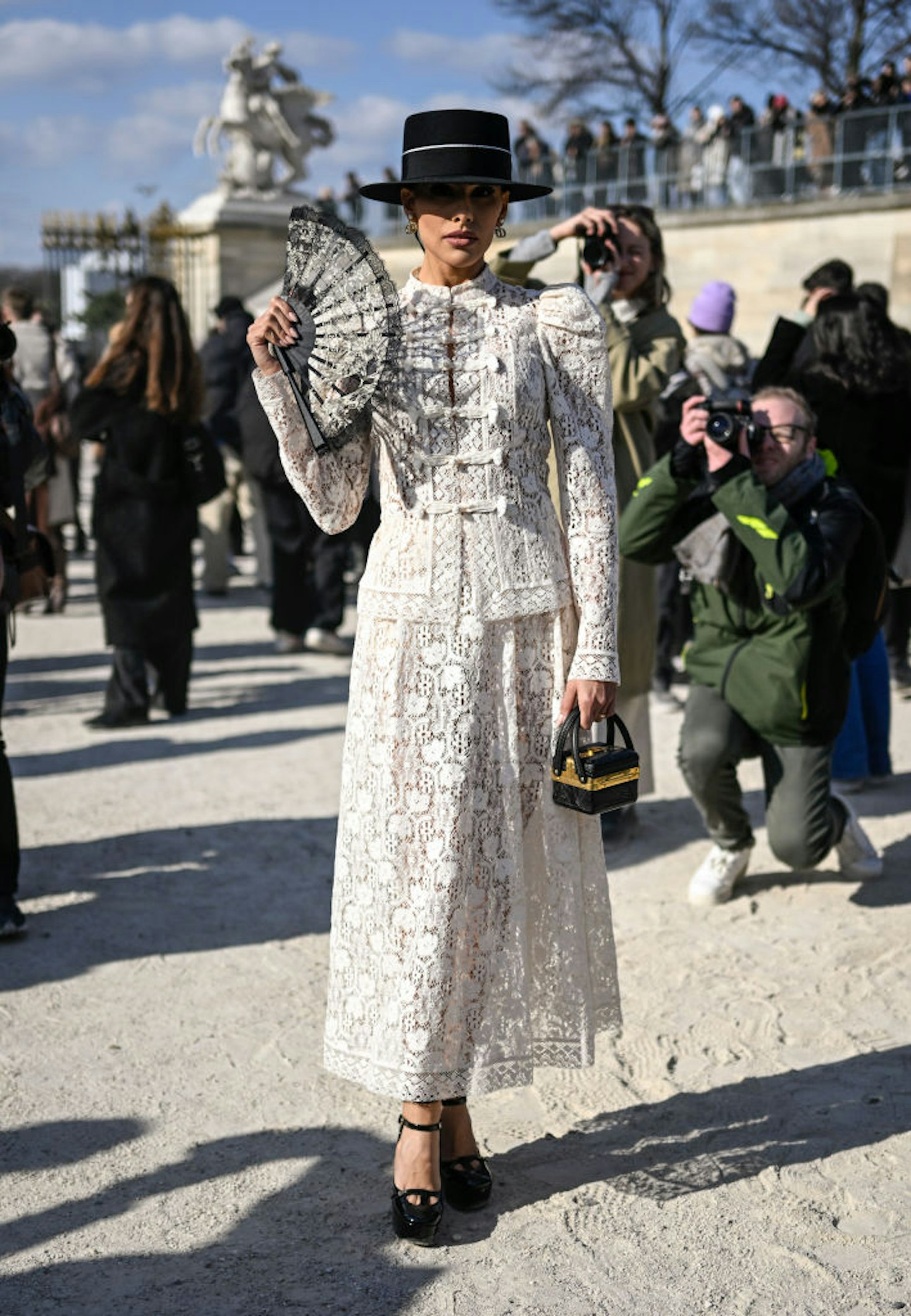 There are still a number of brands and independent designers making beautiful styles from as little as £5, however. Short of flinging yourself into the nearest body of water, this might just be the most affordable way to keep cool during this heatwave.
SHOP: The Best Hand Fans To Keep You Cool
Description
Etsy has a wide range of fans to suit all budgets and styles. This green one is particularly good
Description
Much like the More Joy fans that have now completely sold out, this one bears a bold slogan.
Description
Few things are quite as fabulous as a fan designed to set your make-up. This will also be very
Description
These handy travel fans come in three different prints, each as pretty as the next.
Description
Made by artisans in Cambodia, this fan folds compactly to ensure it fits in any bag. You won't
Description
If you haven't heard of Columbia Collective, it's a brand which works directly with artisan