Every year, like clockwork, May means one thing and one thing only in the fashion circles: the Met Gala. The year's most anticipated red carpet outside of the Oscars, which will be held on 6 May 2024, will be a who's who of Hollywood - and, as usual, the celebrities lucky enough to score a ticket will have been preparing their talking-point outfits all year. The Met Gala theme is based on the museum's upcoming exhibition, which has just been announced as Sleeping Beauties: Reawakening Fashion.
What Do We Know So Far About The Met Gala Theme?
According to the press release, the exhibition will use, 'the natural world as a uniting visual metaphor for the transience of fashion, the show will explore cyclical themes of rebirth and renewal, breathing new life into these storied objects through creative and immersive activations designed to convey the smells, sounds, textures, and motions of garments that can no longer directly interact with the body.'
The exhibition will run from 10 May to 2 September 2024 - and, thanks to behind-the-scenes video posted by @metmuseum, we can already see some of the exquisite pieces that will be displayed like a butterfly dress by Alexander McQueen. Part of the museum's extensive collection, the dress is actually made of feathers that have been cut, dyed, painted and then painstakingly applied by hand to create a spectacular rendition of a monarch butterfly.
While we wait for the next Met Gala, take a trip down memory lane by revisiting every theme since 1971...
SEE: Every Met Gala Theme From 1971 - 2021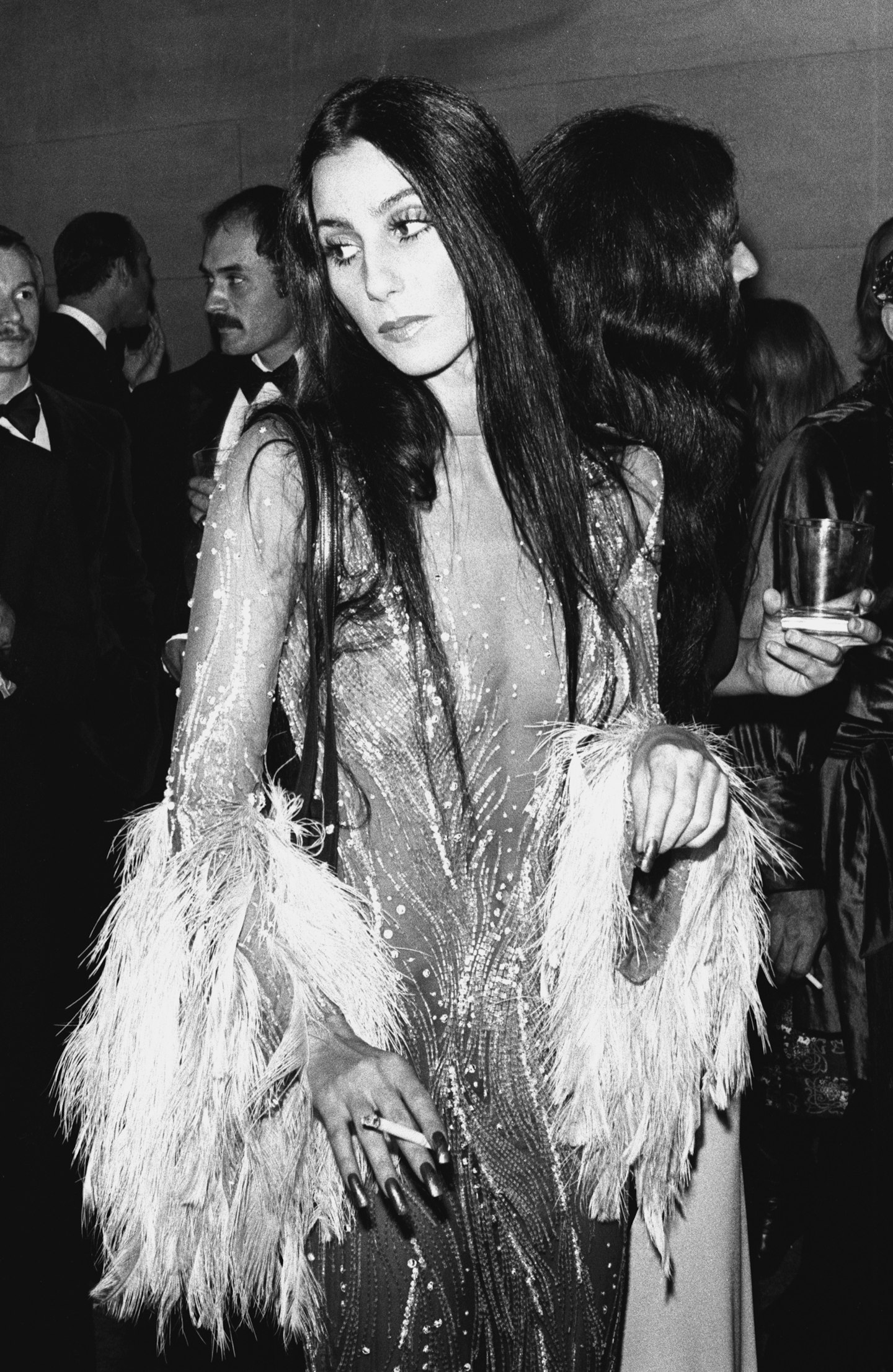 1 of 43
CREDIT: Getty
1971-1974
1971: Fashion Plate
1972: Untailored Garments
1973: The World of Balenciaga
1974: Romantic and Glamorous Hollywood Design
Pictured: Cher, 1974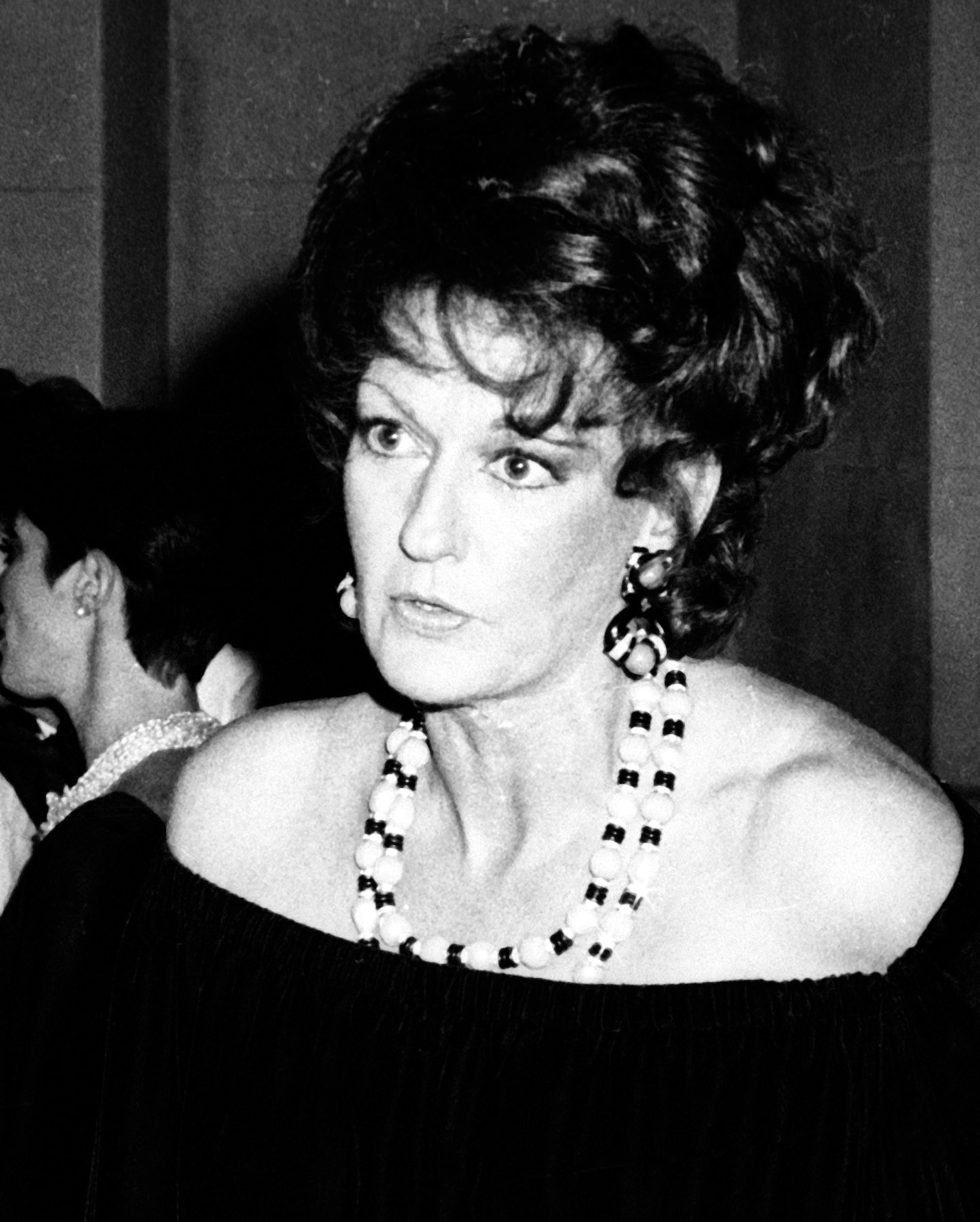 2 of 43
CREDIT: Getty
1975
American Women of Style
Pictured: Pat Buckley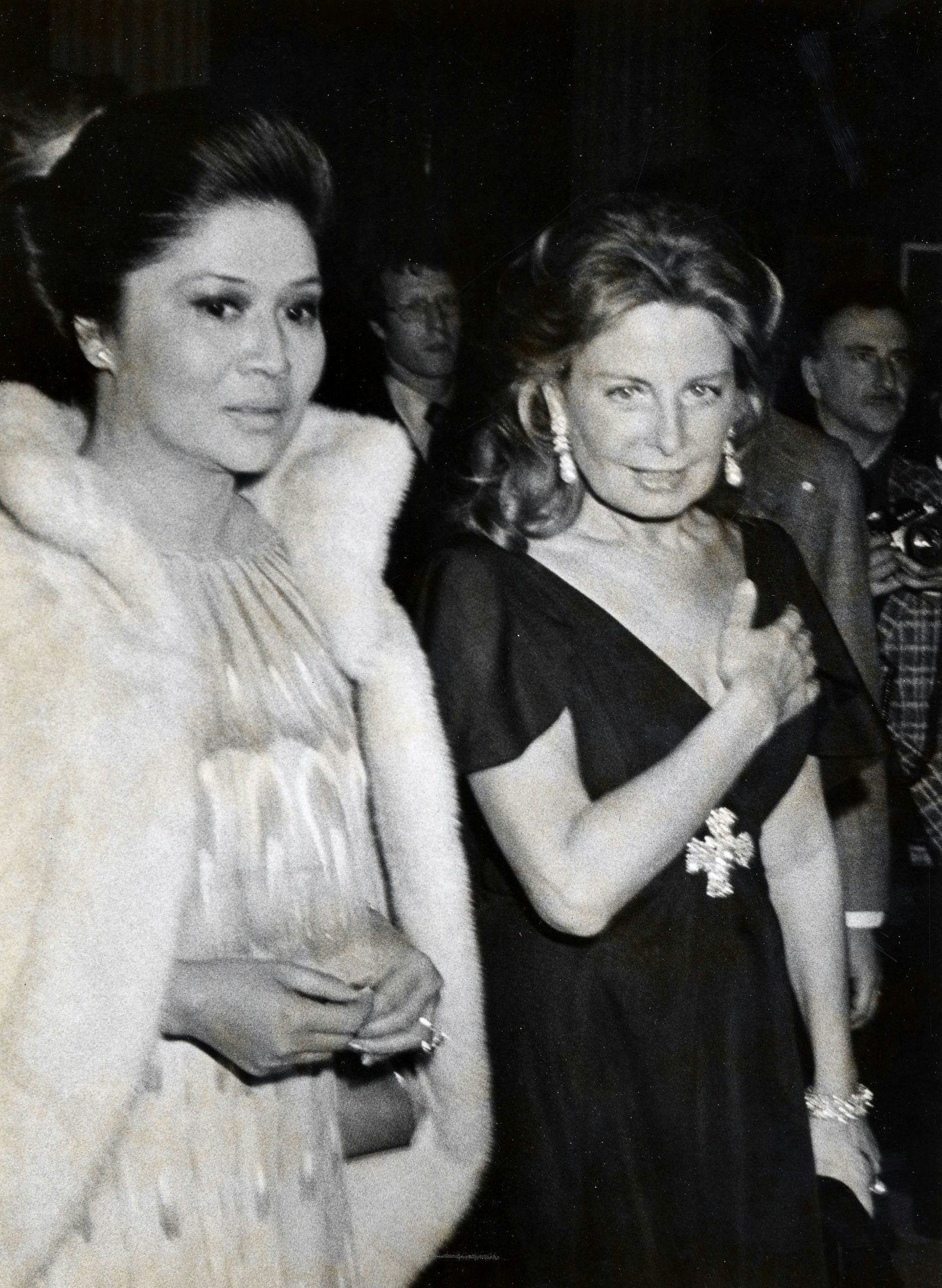 3 of 43
CREDIT: Getty
1976
The Glory of Russian Costume
Pictured: Imelda Marcos and Christina Ford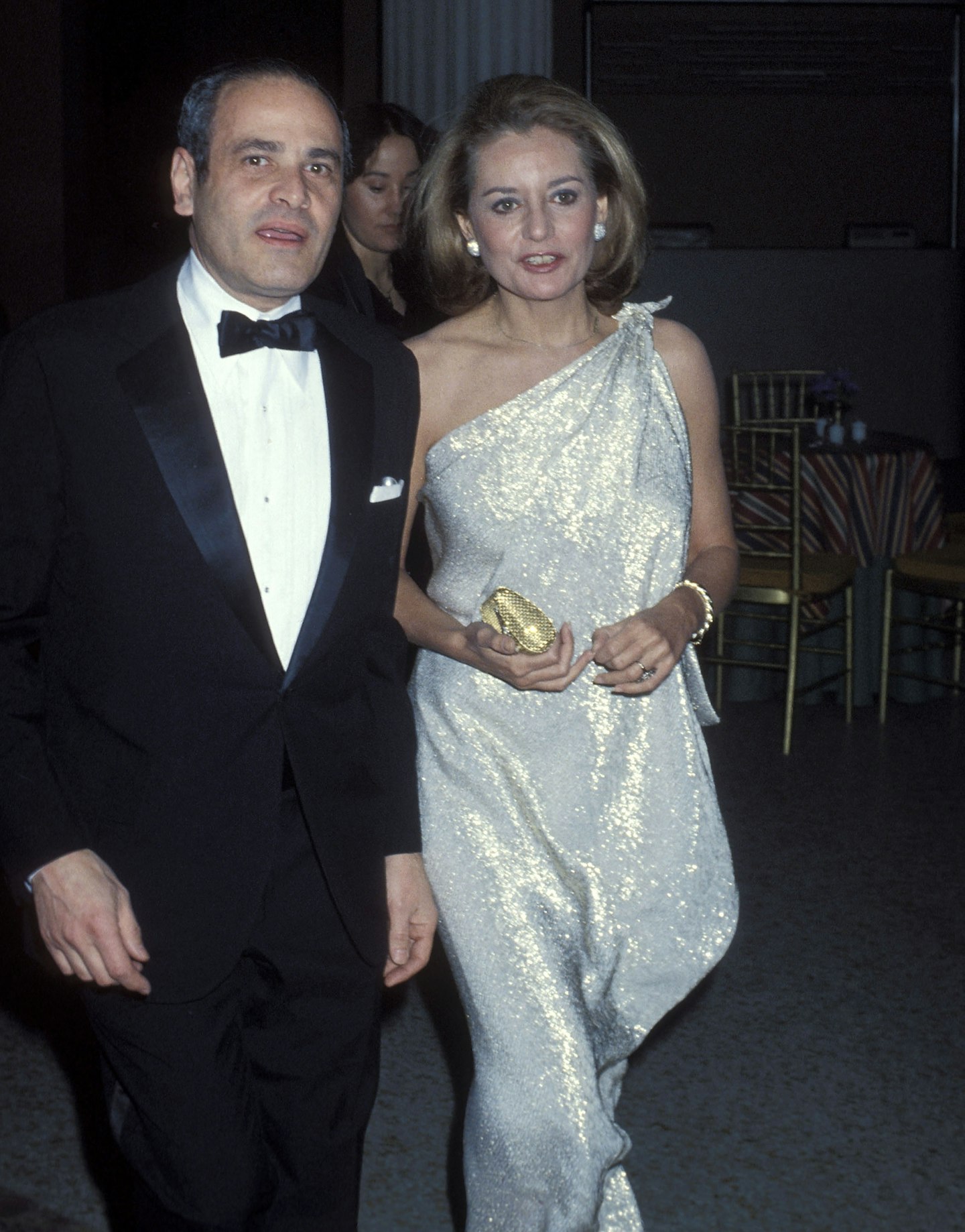 4 of 43
CREDIT: Getty
1977 - 1978
1977: Vanity Fair: A Treasure Trove
1978: Diaghilev: Costumes and Designs of the Ballets Russes
Pictured: Barbara Walters, 1977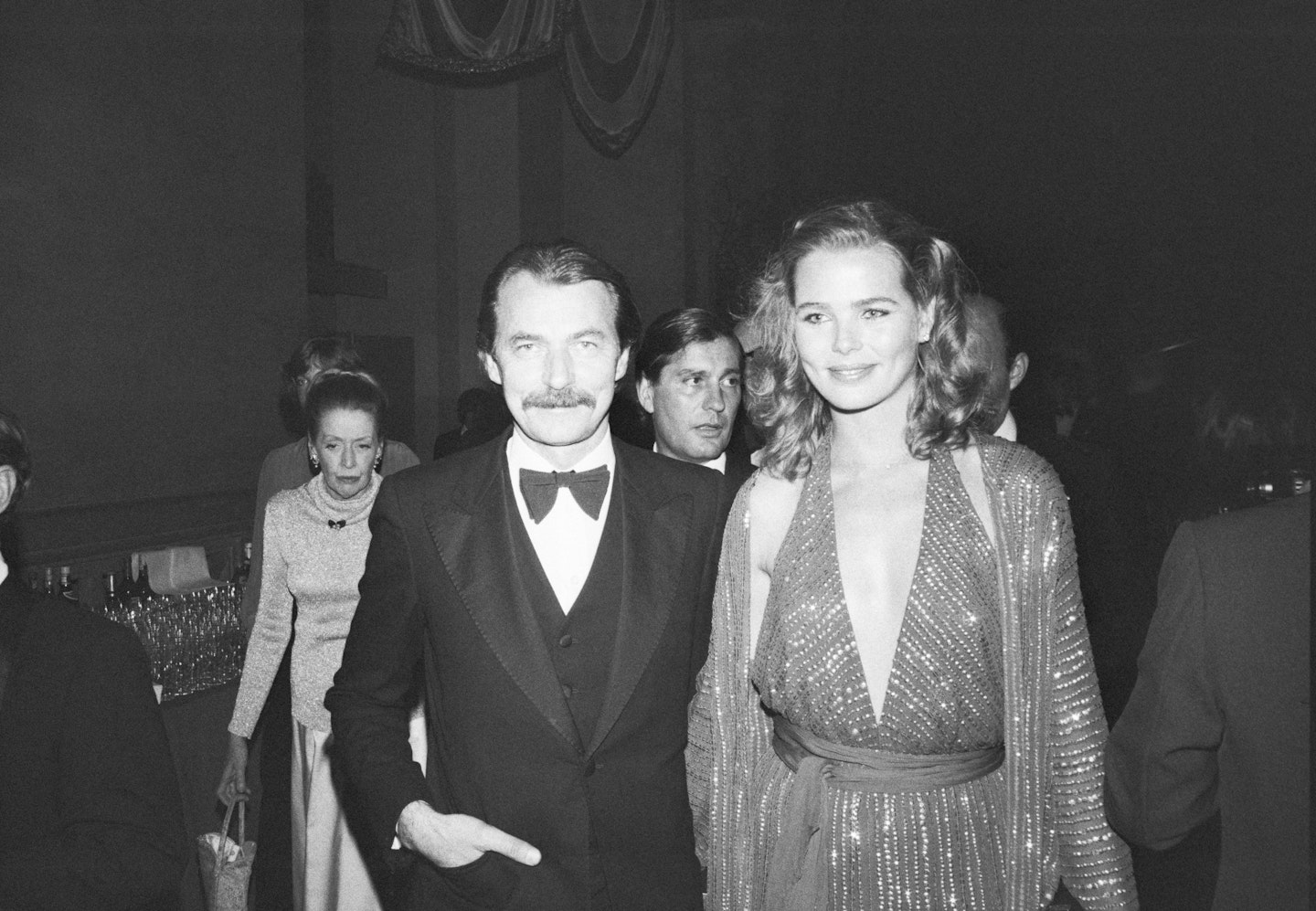 5 of 43
CREDIT: Getty
1979
Fashions of the Habsburg Era: Austria-Hungary
Pictured: Margaux Hemingway and Bernard Foucher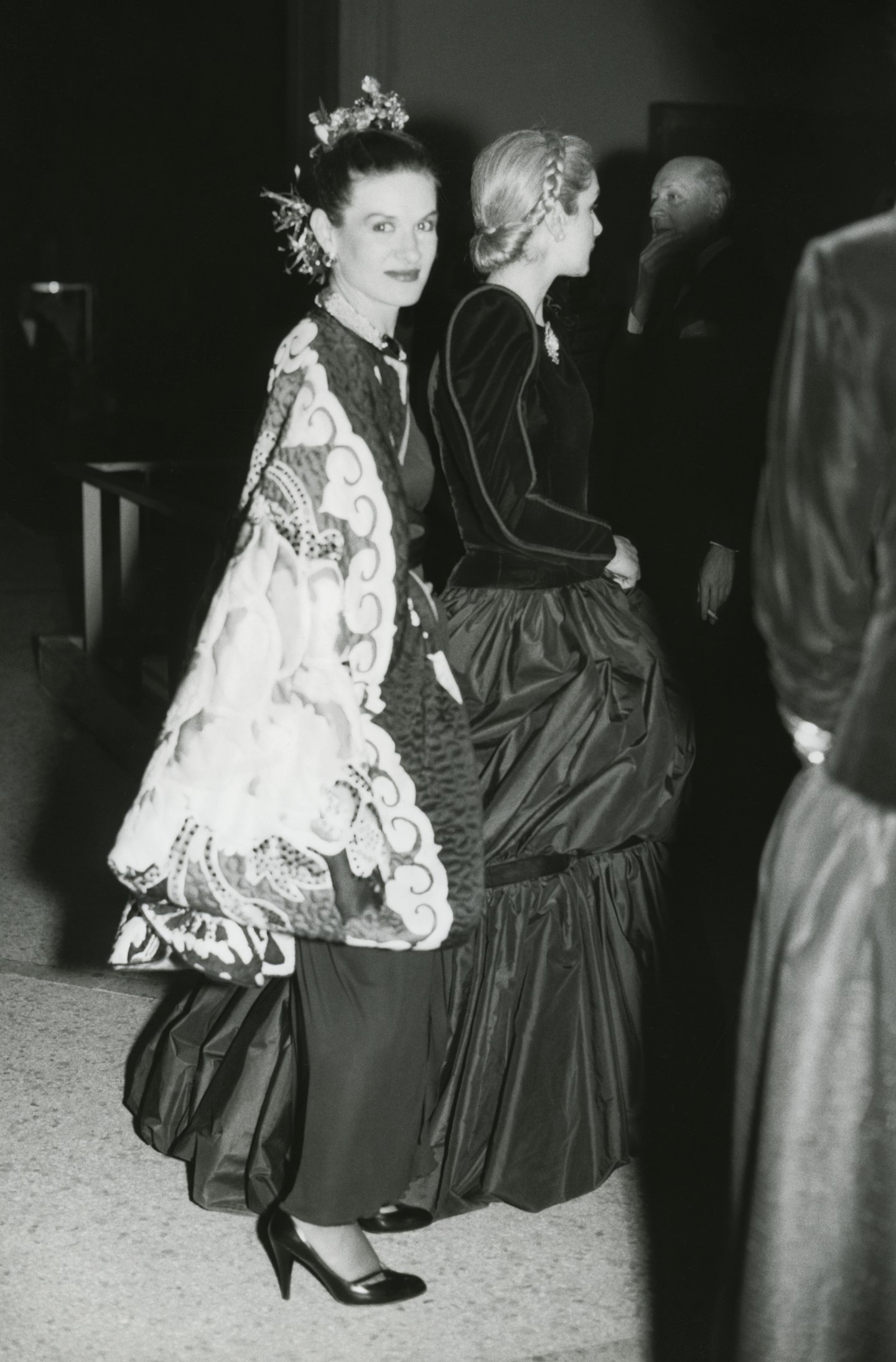 6 of 43
CREDIT: Getty
1980
The Manchu Dragon: Costumes of China, the Chi'ng Dynasty
Pictured: Carolina Herrera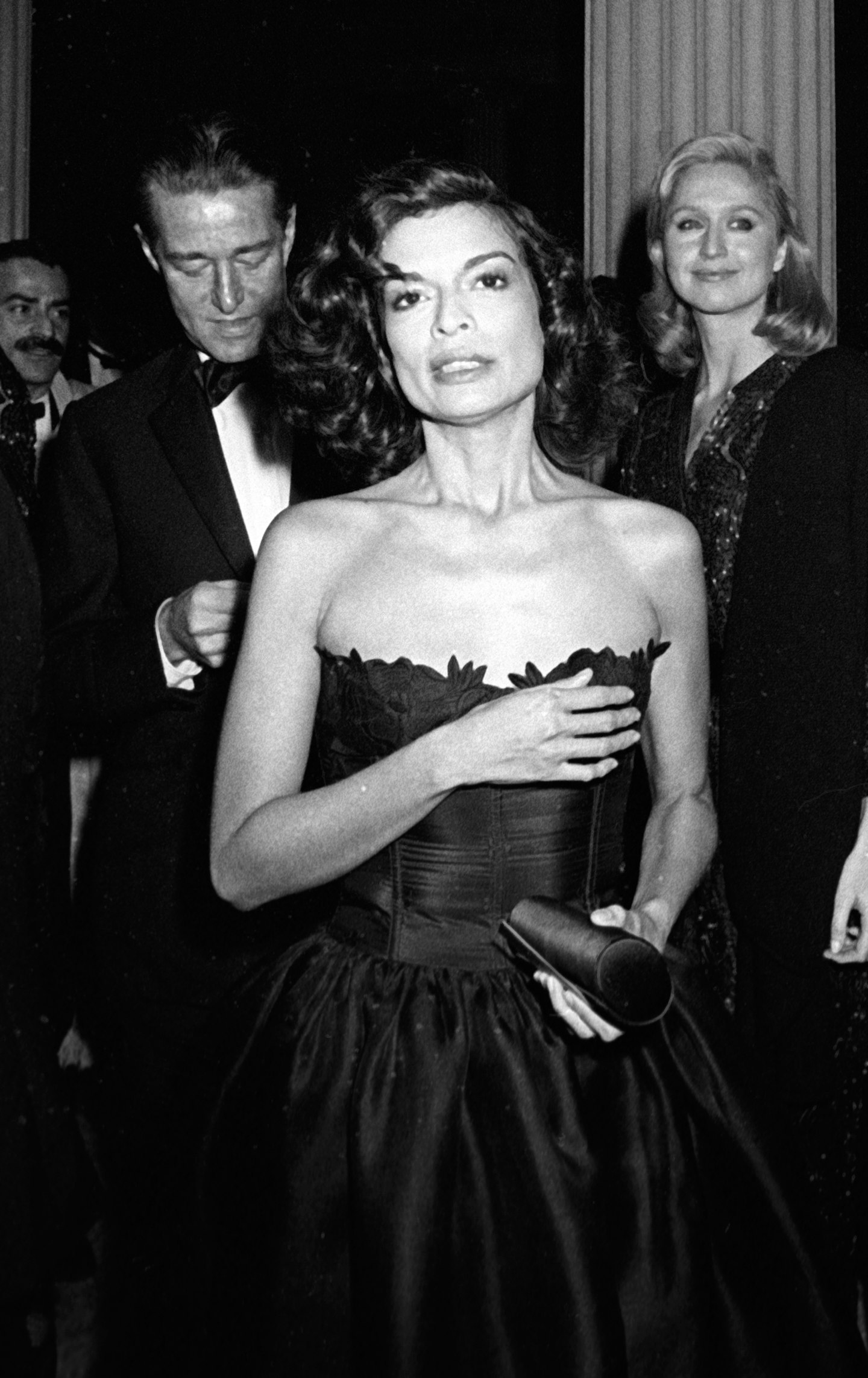 7 of 43
CREDIT: Getty
1981
The Eighteenth Century Woman
Pictured: Bianca Jagger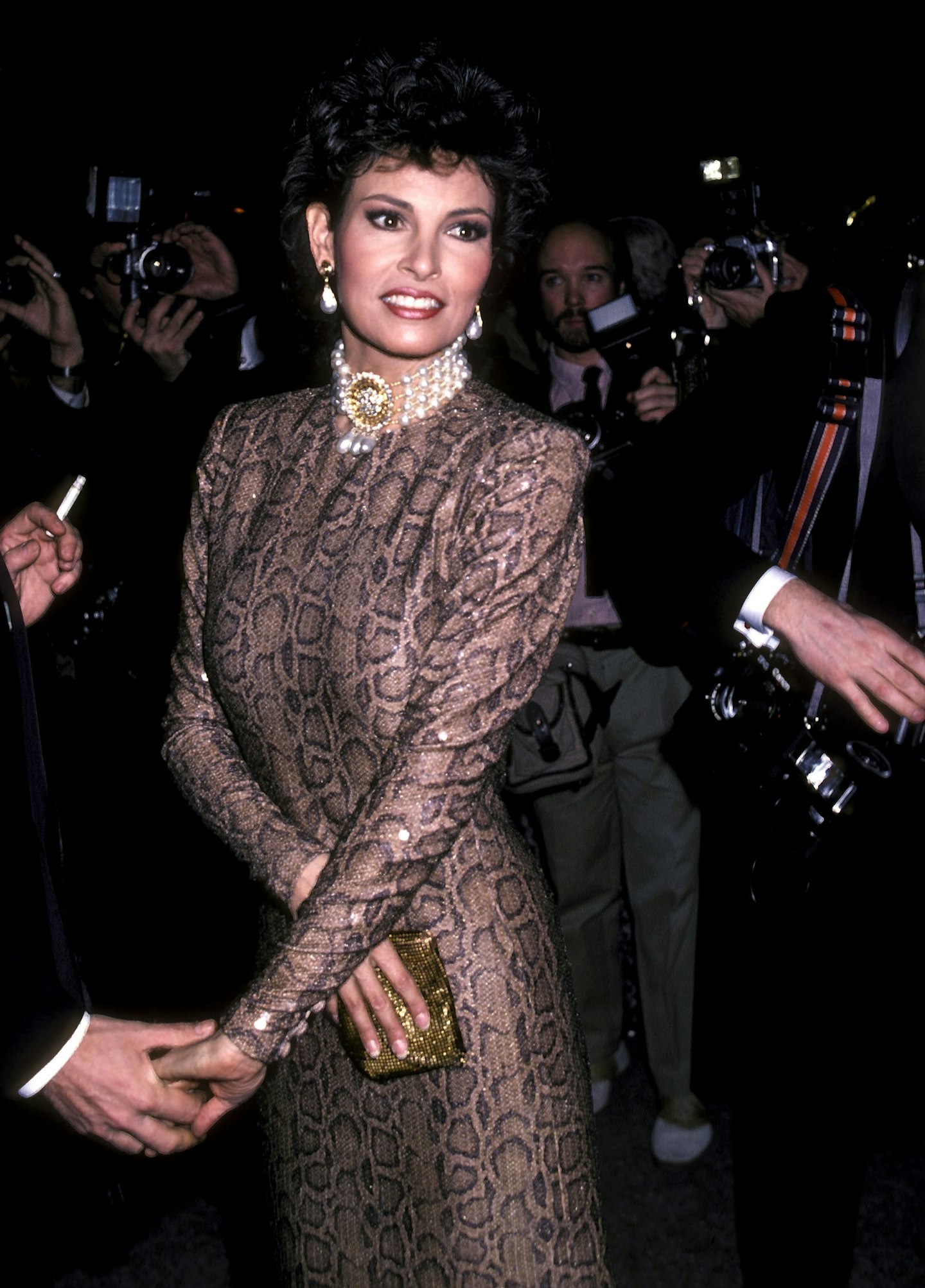 8 of 43
CREDIT: Getty
1982
La Belle Époque
Pictured: Raquel Welch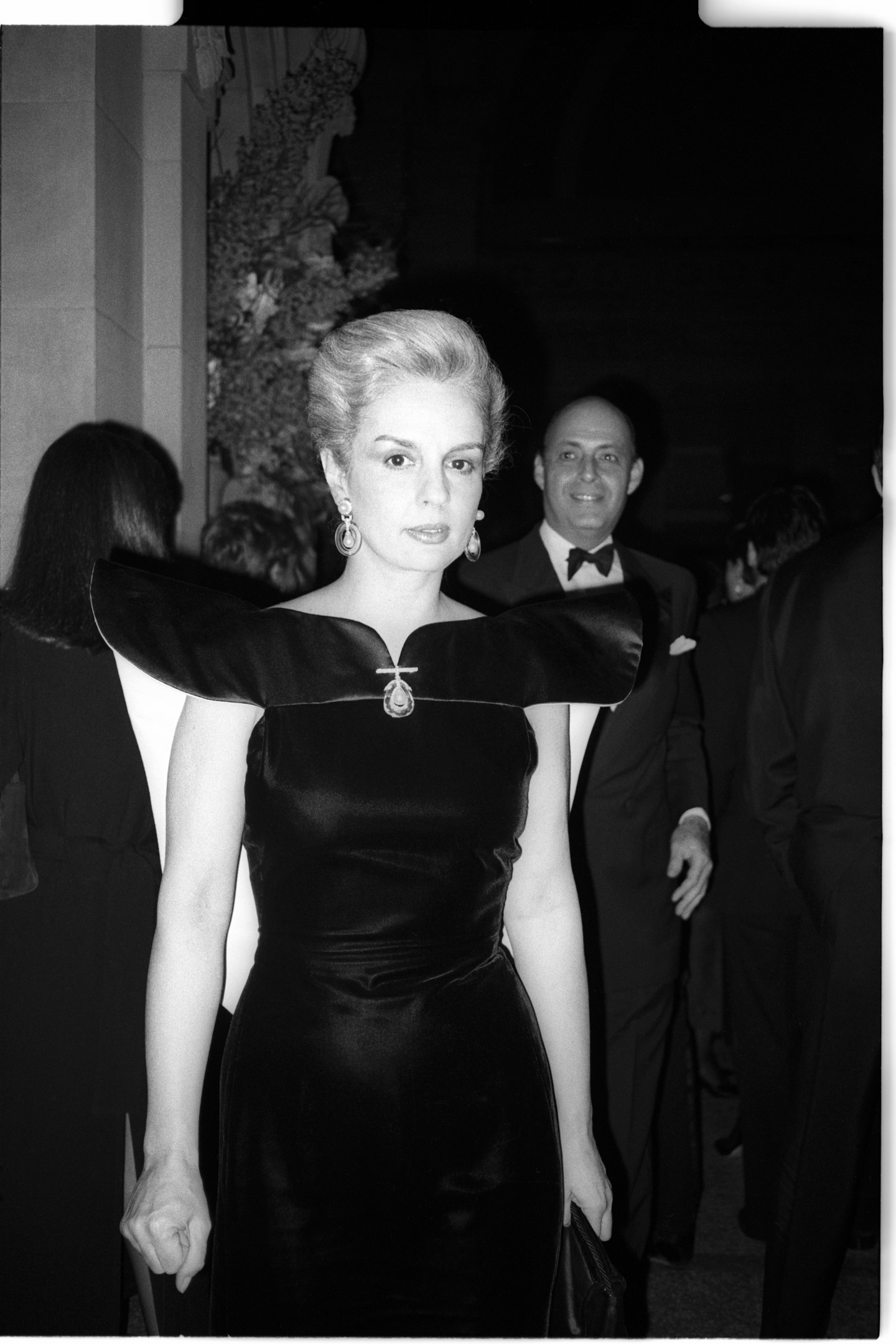 9 of 43
CREDIT: Getty
1983
Yves Saint Laurent: 25 Years of Design
Pictured: Carolina Herrera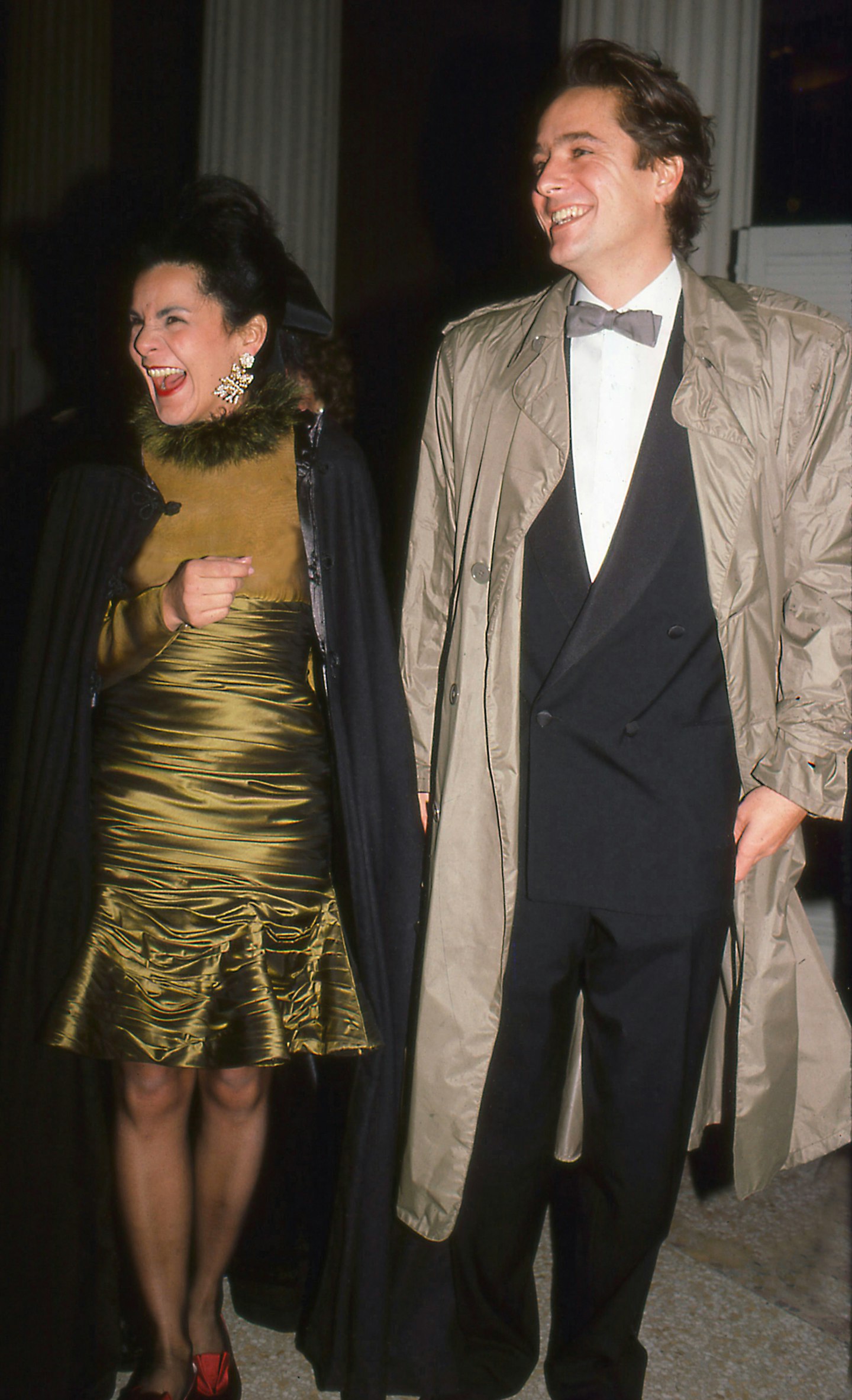 10 of 43
CREDIT: Getty
1984
Man and the Horse
Pictured: Candy Pratts Price and Chuck Price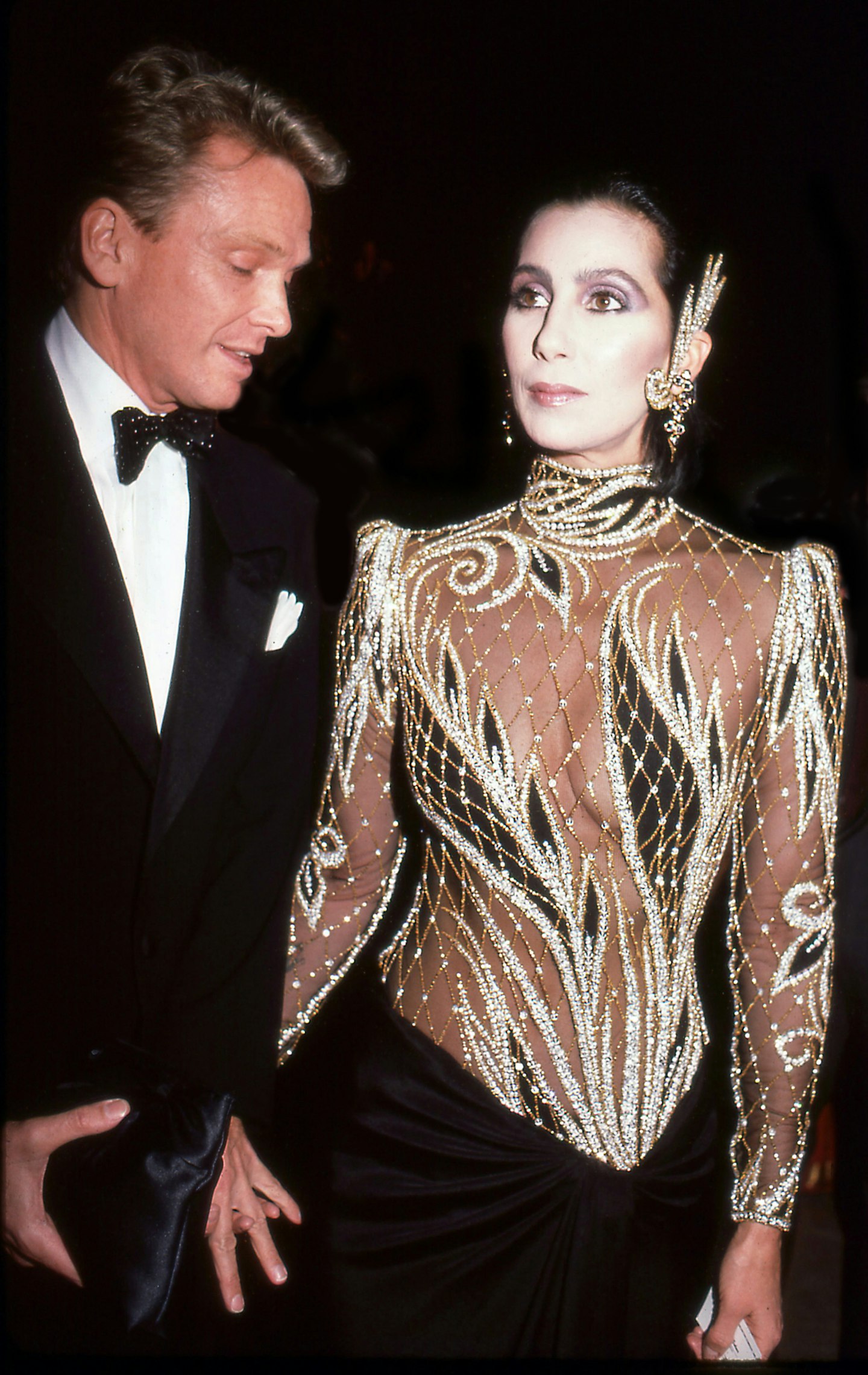 11 of 43
CREDIT: Getty
1985
Costumes of Royal India
Pictured: Cher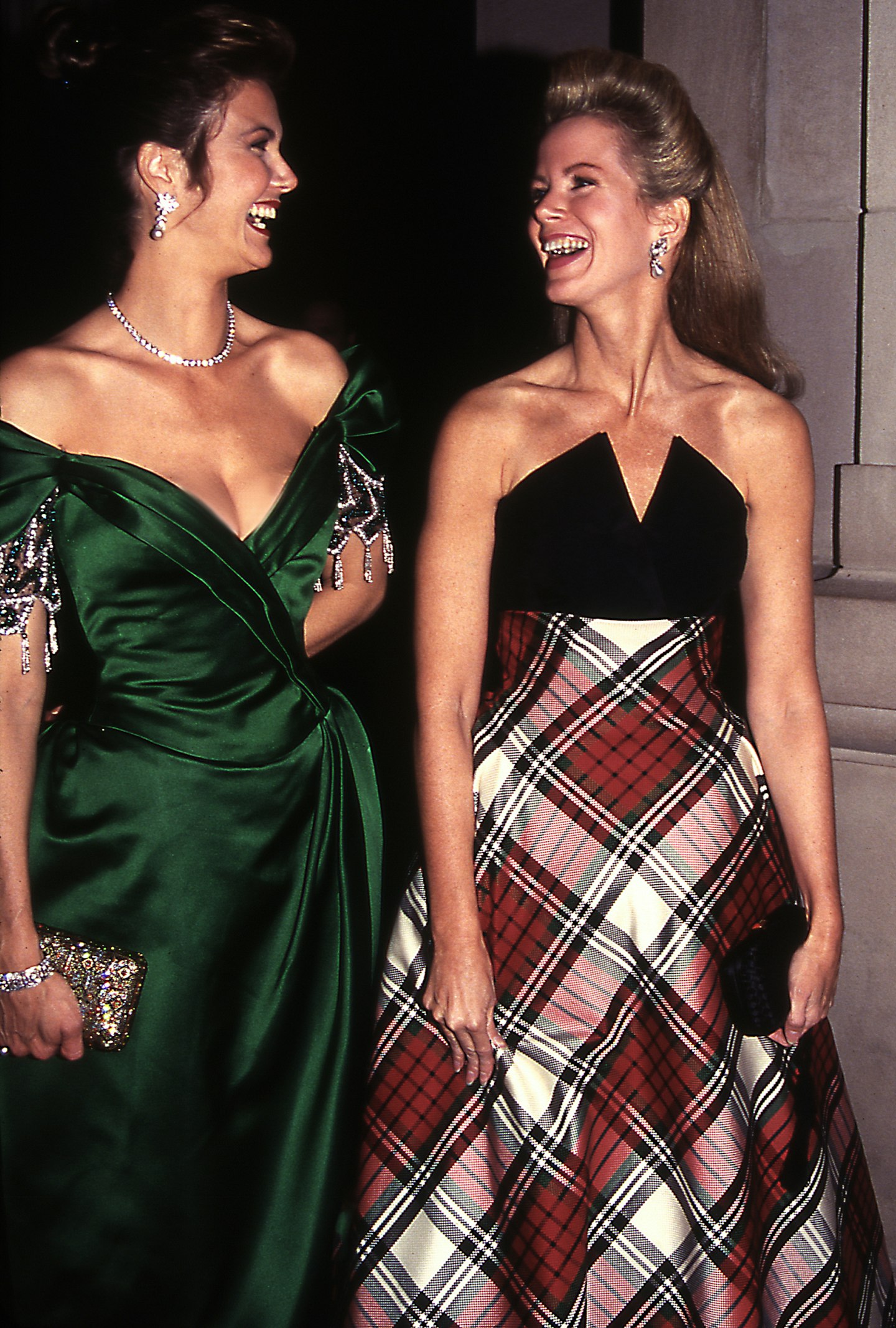 12 of 43
CREDIT: Getty
1986-1987
1986: Dance
1987: In Style: Celebrating Fifty Years of the Costume Institute
Pictured: Linda Carter and Blaine Trump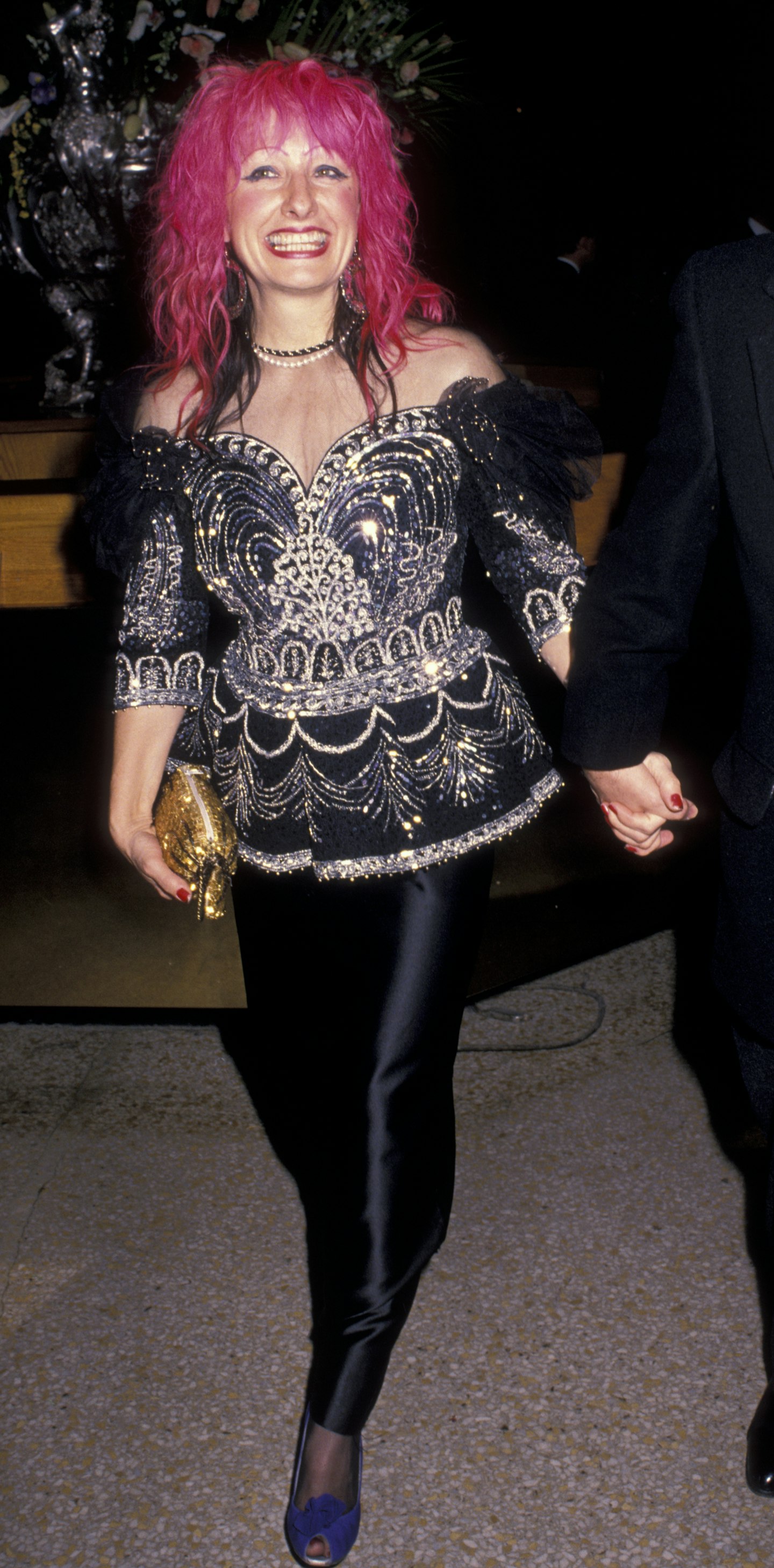 13 of 43
CREDIT: Getty
1988
From Queen to Empress: Victorian Dress 1837-1877
Pictured: Zandra Rhodes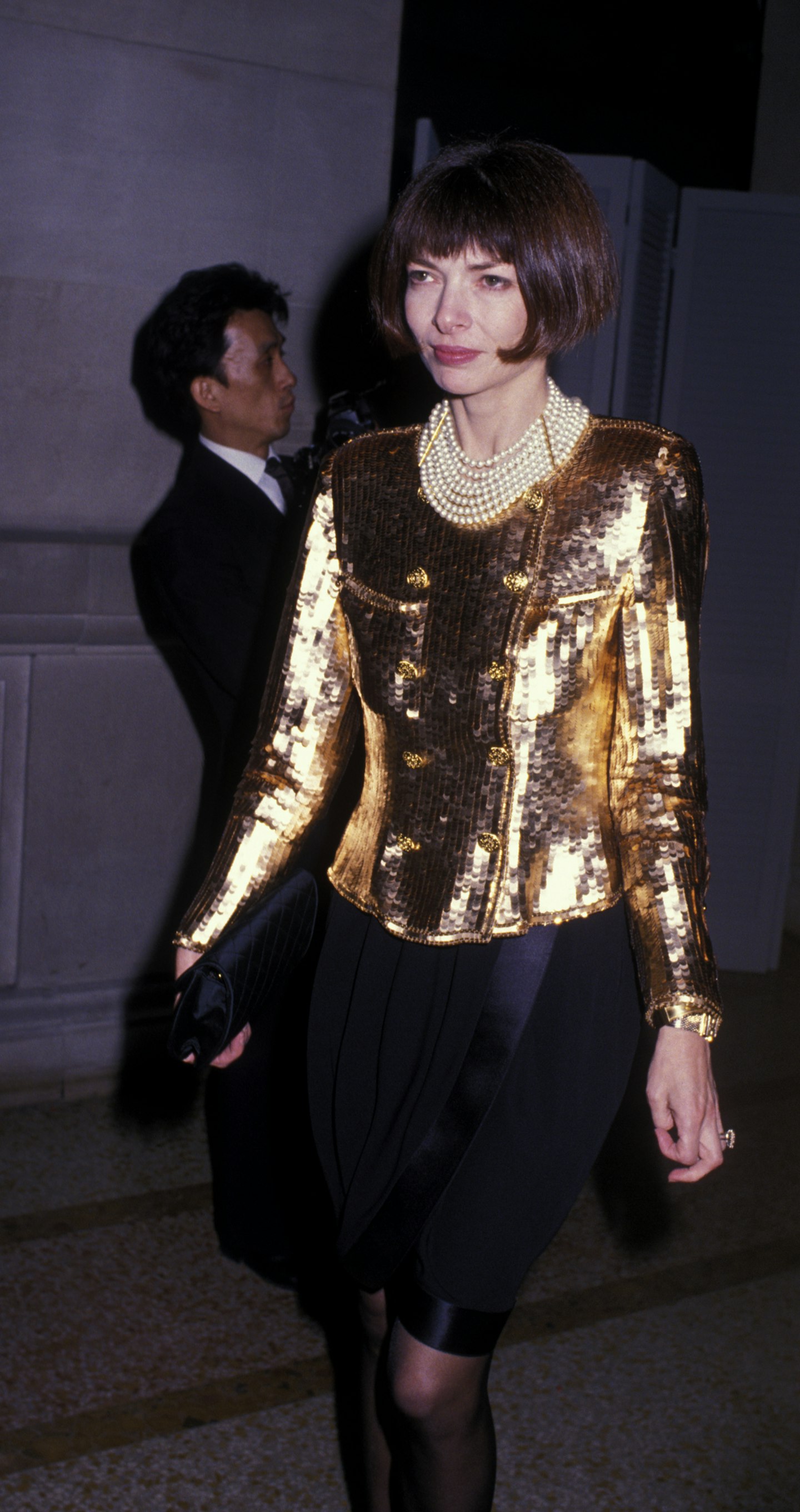 14 of 43
CREDIT: Getty
1989
The Age of Napoleon: Costume from Revolution to Empire, 1789-1815
Pictured: Anna Wintour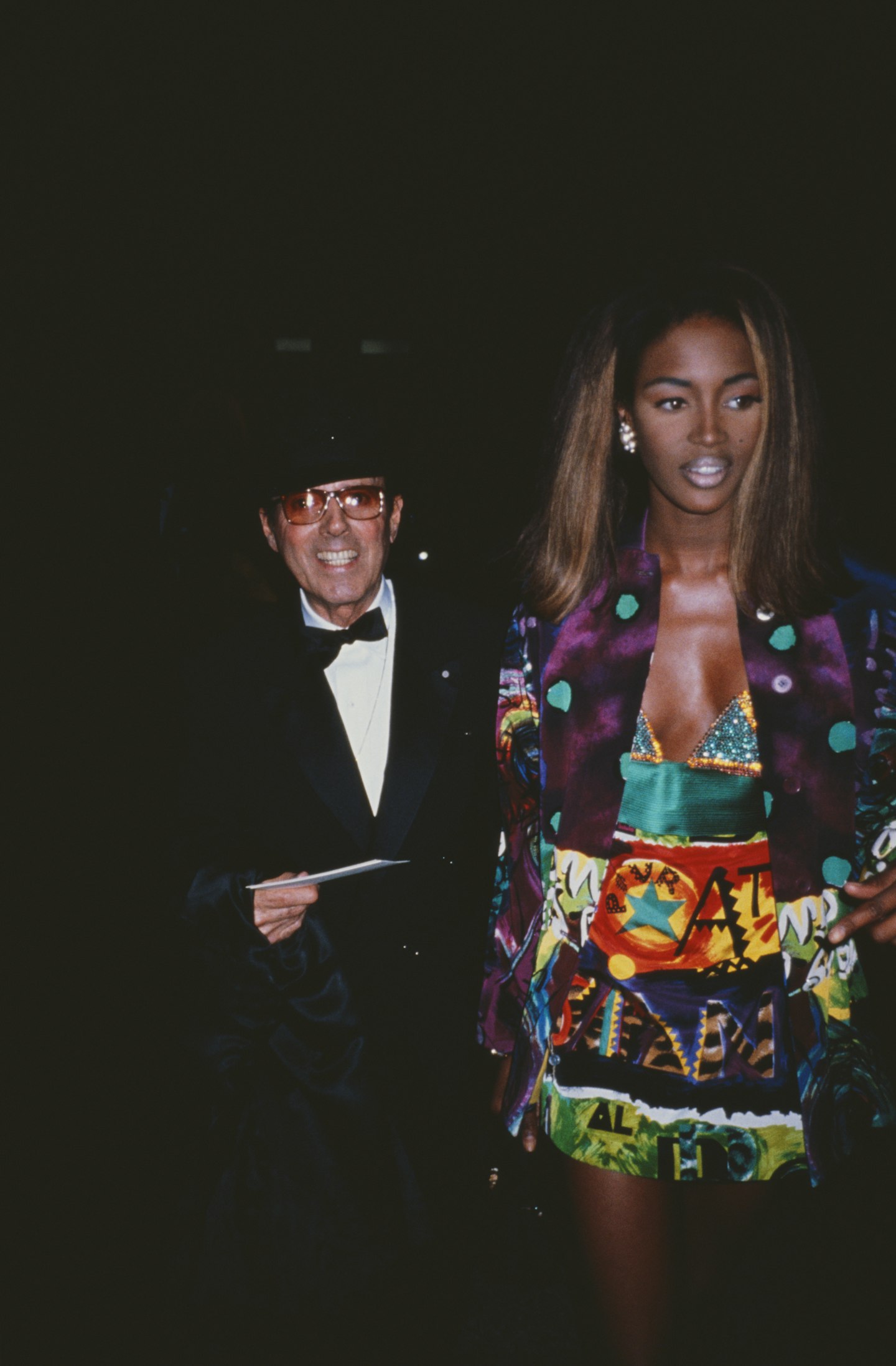 15 of 43
CREDIT: Getty
1990
Théâtre de la Mode: Fashion Dolls: The Survival of Haute Couture
Pictured: Naomi Campbell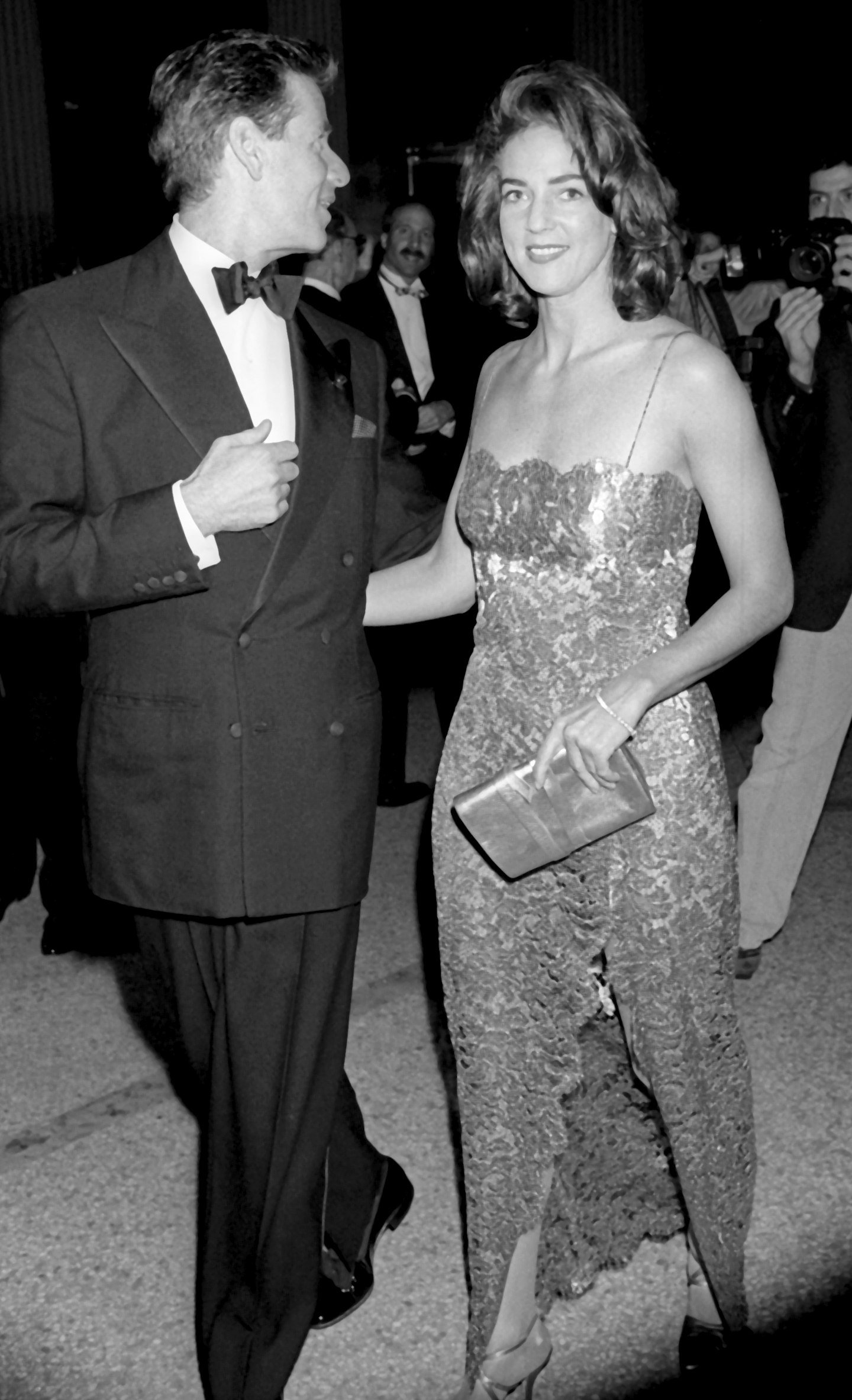 16 of 43
CREDIT: Getty
1991
The gala was held without a theme.
Pictured: Calvin Klein and Kelly Klein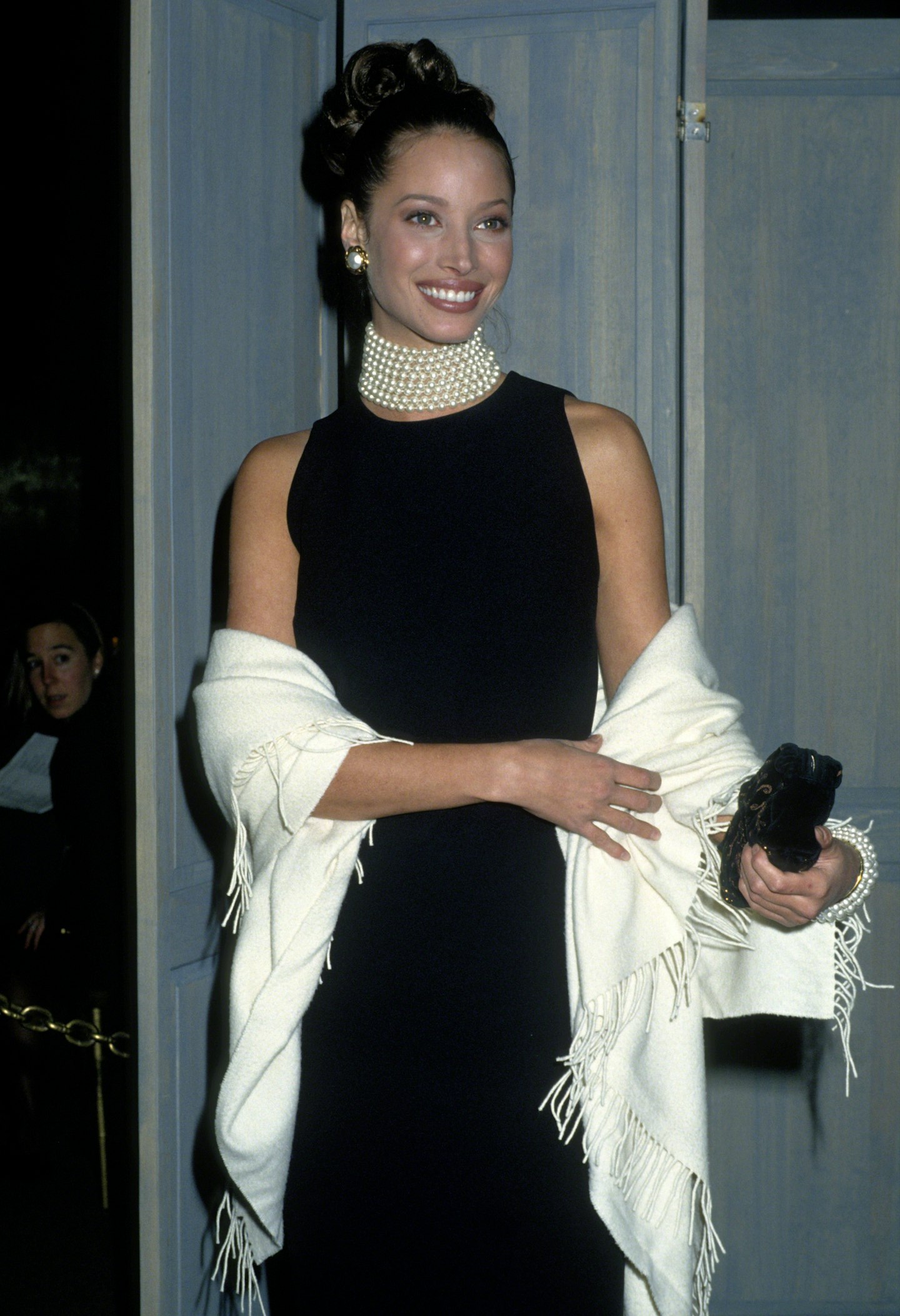 17 of 43
CREDIT: Getty
1992
Fashion and History: A Dialogue
Pictured: Christy Turlington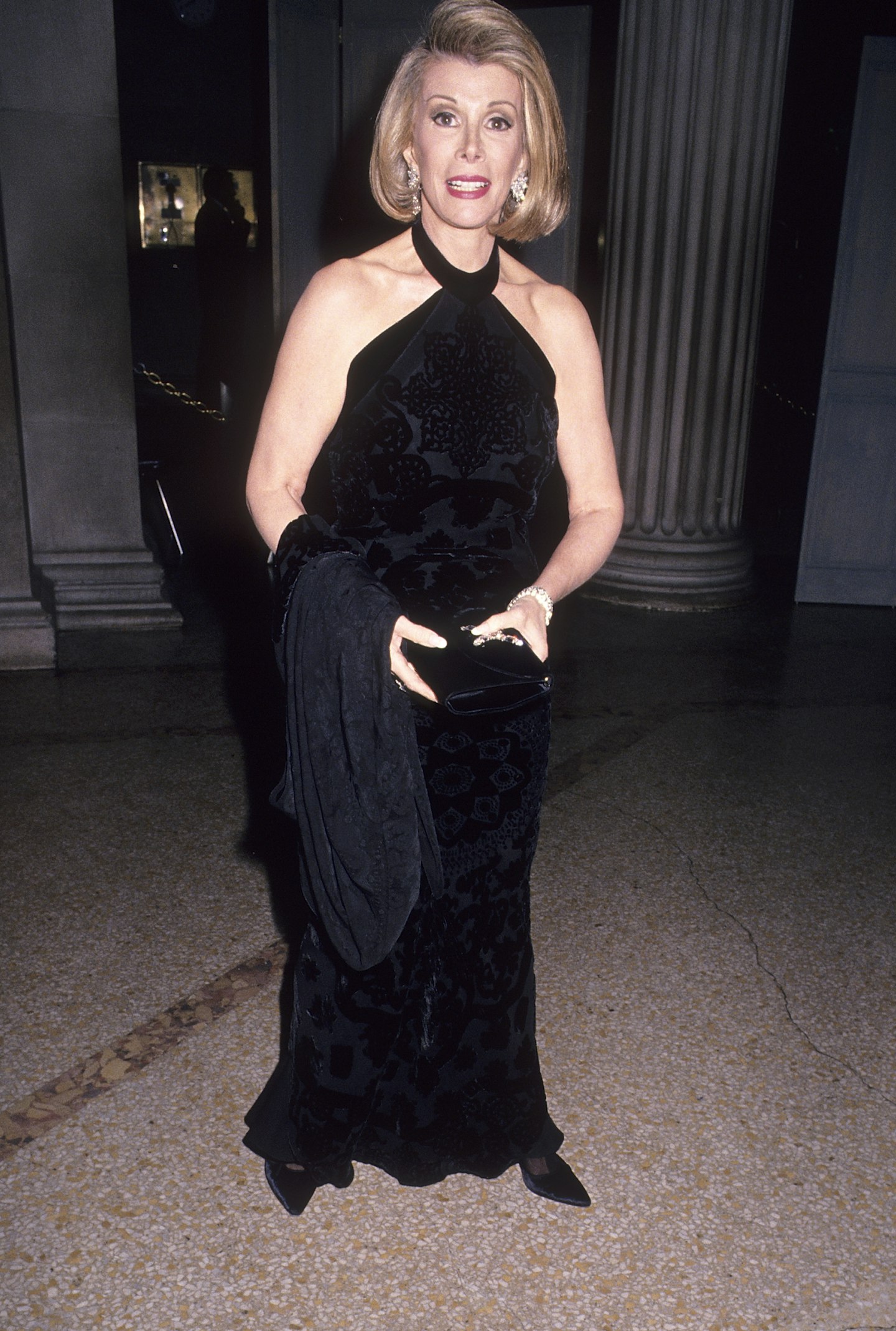 18 of 43
CREDIT: Getty
1993
Diana Vreeland: Immoderate Style
Pictured: Joan Rivers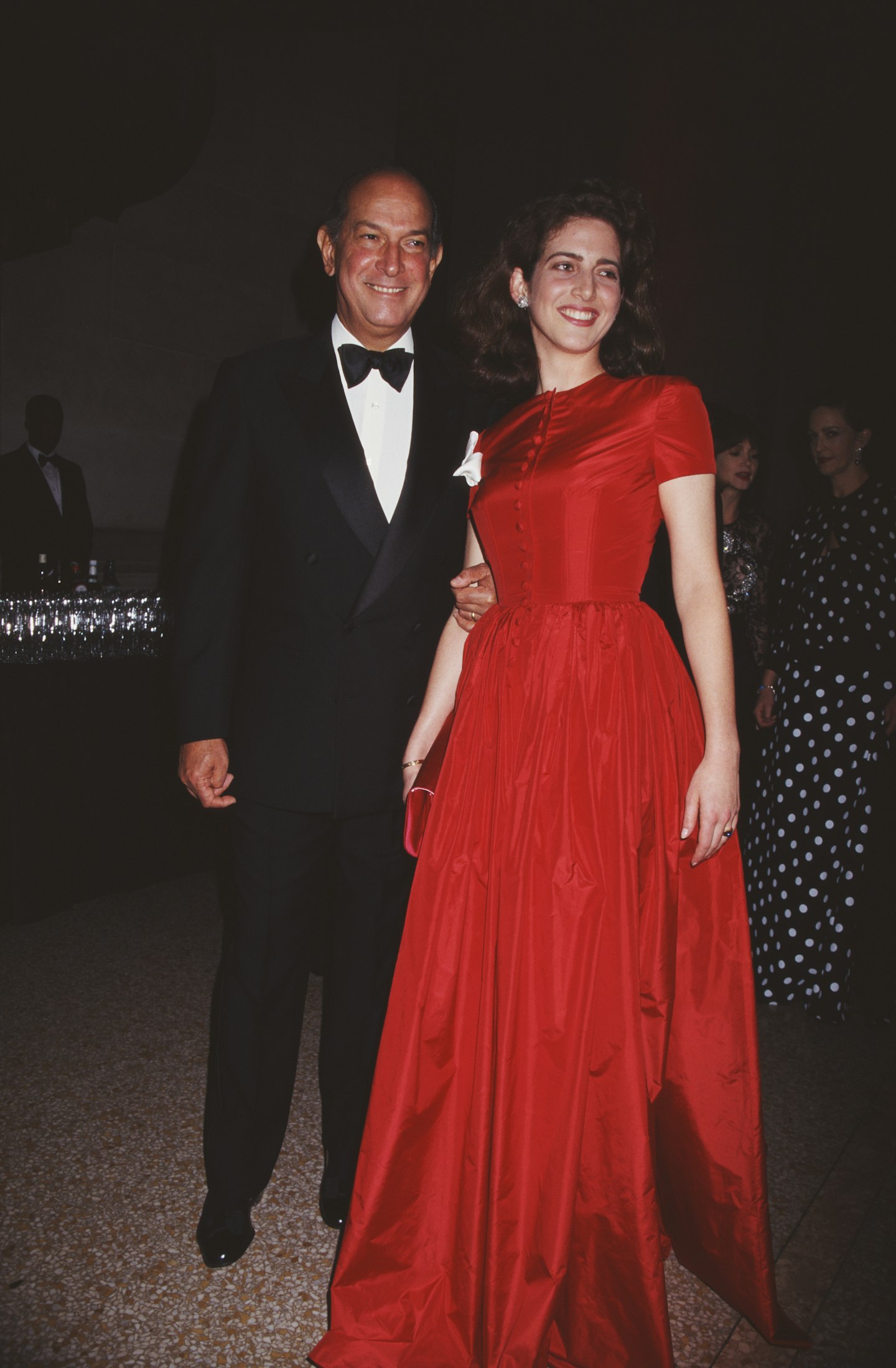 19 of 43
CREDIT: Getty
1994
Orientalism: Visions of the East in Western Dress
Pictured: Oscar de la Renta and his stepdaughter Eliza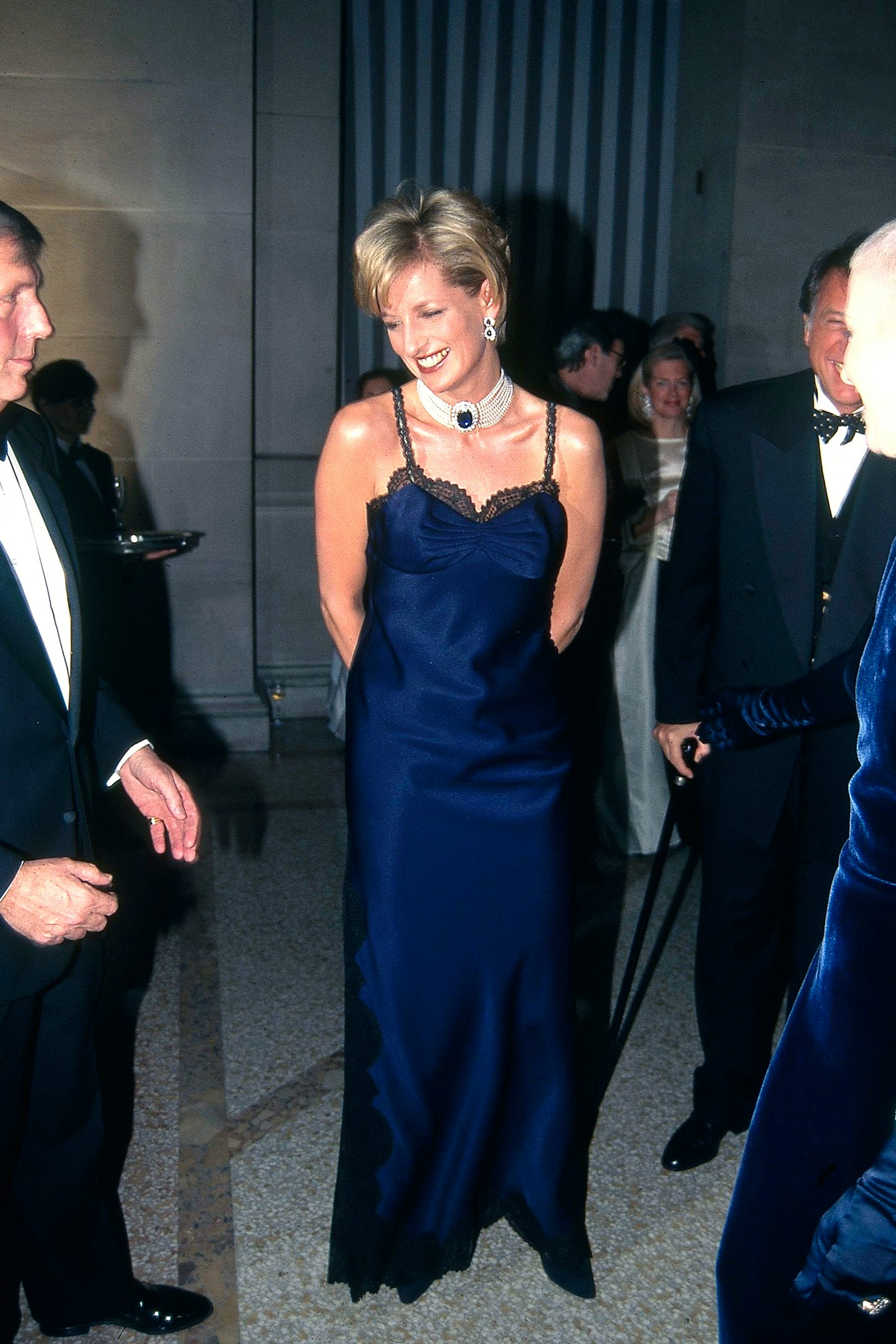 20 of 43
CREDIT: Getty
1995
Haute Couture
Pictured: Princess Diana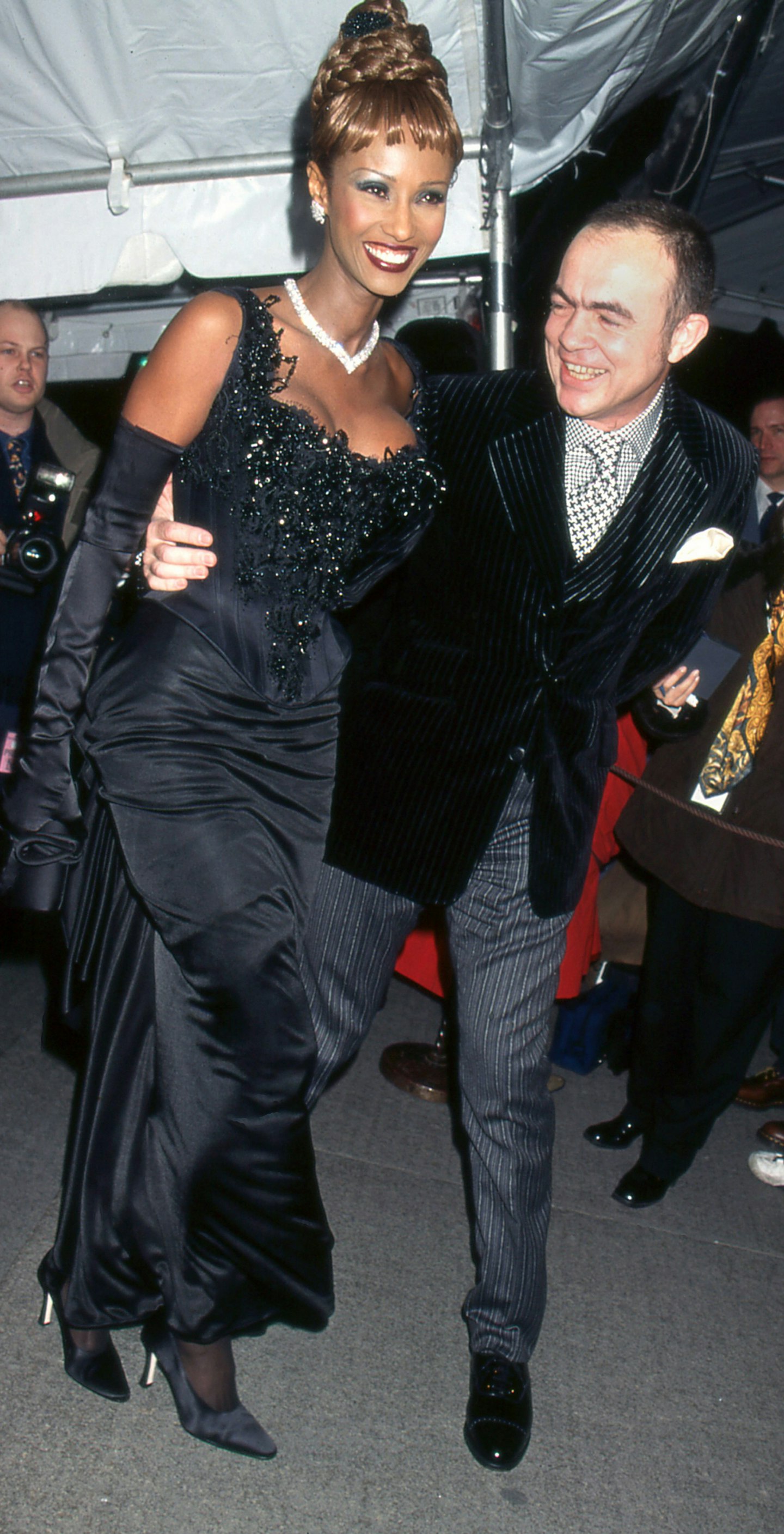 21 of 43
CREDIT: Getty
1996
Christian Dior
Pictured: Iman
22 of 43
CREDIT: Getty
1997
Gianni Versace
Pictured: Salma Hayek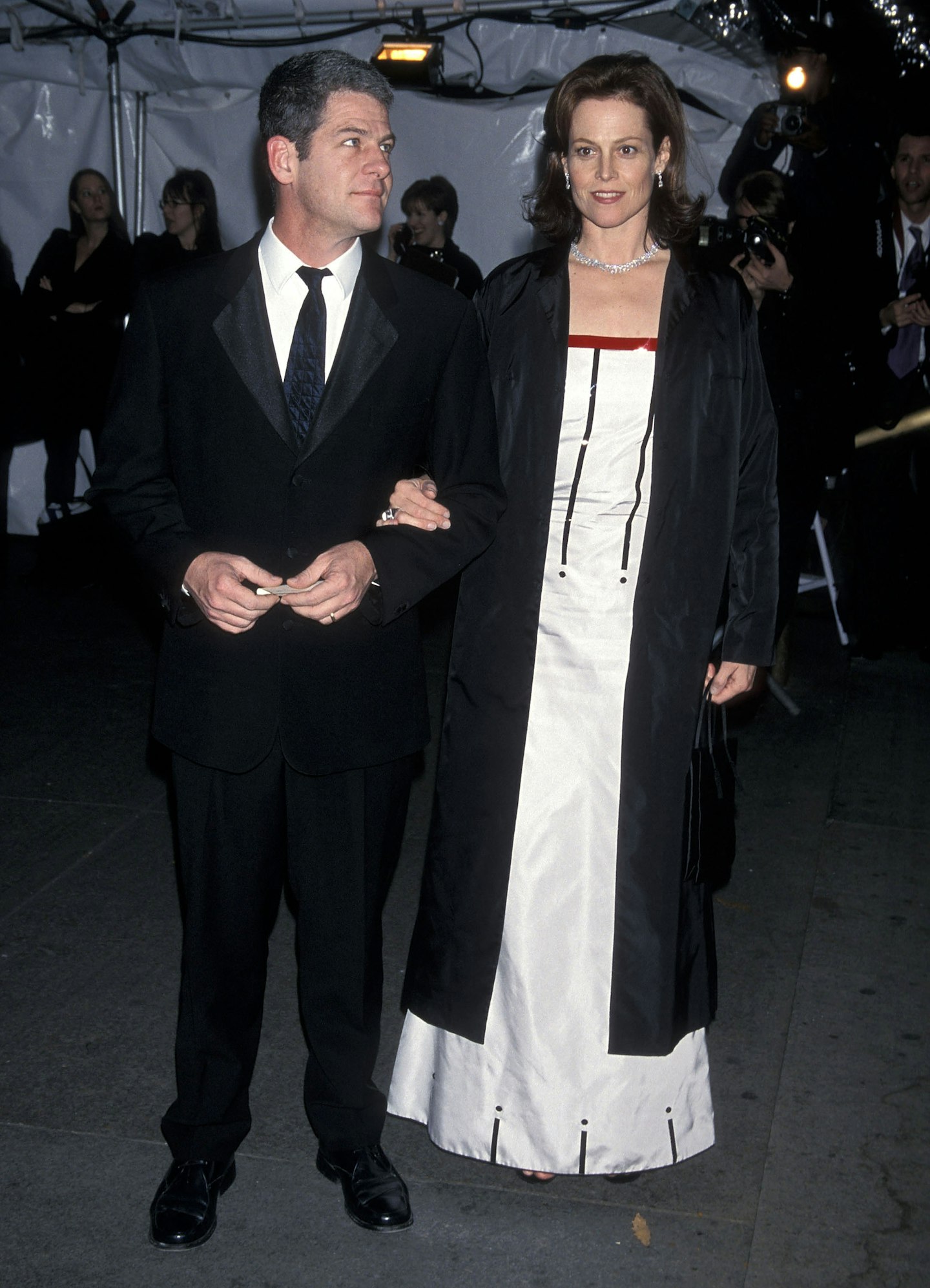 23 of 43
CREDIT: Getty
1998
Cubism and Fashion
Pictured: Sigourney Weaver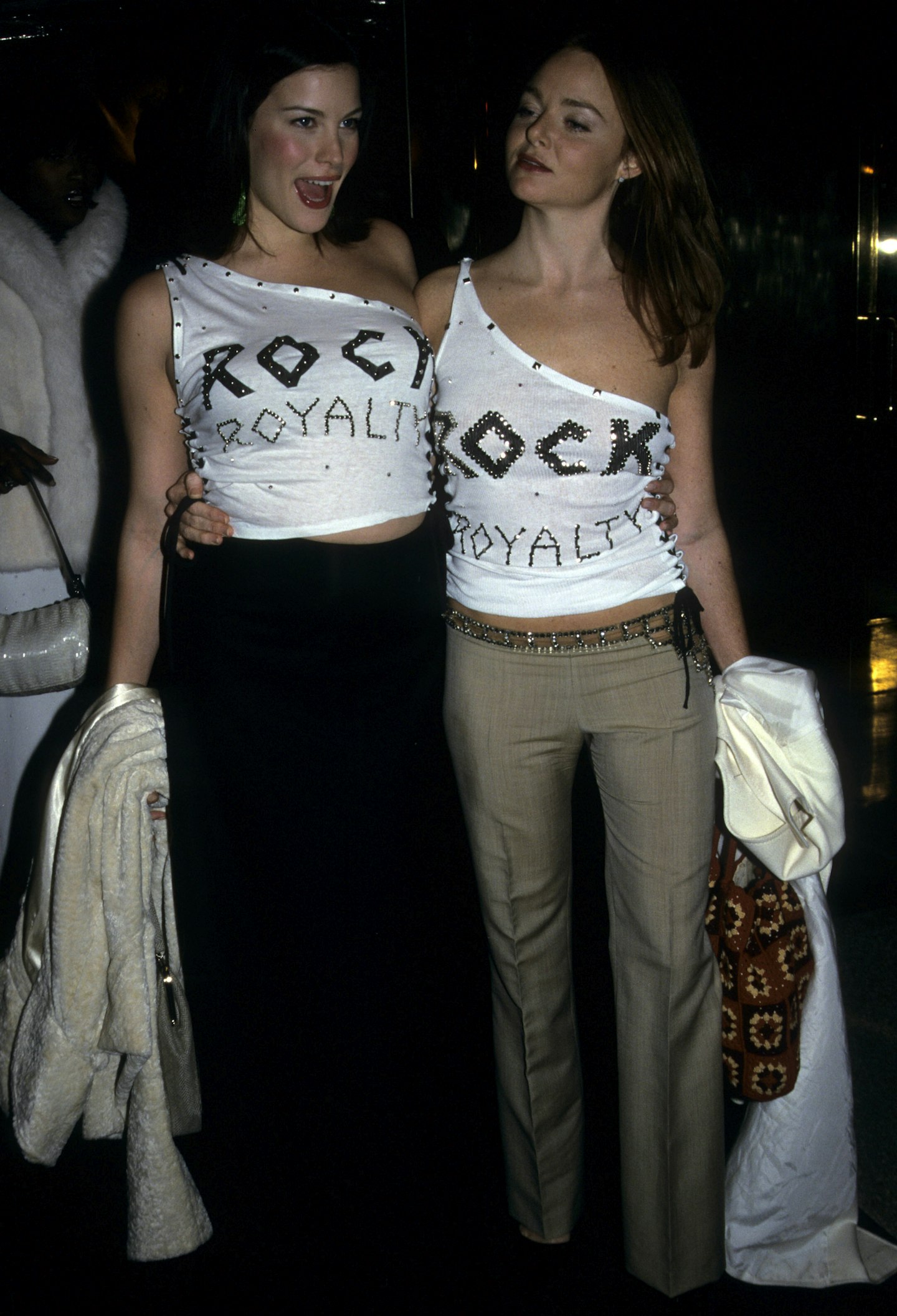 24 of 43
CREDIT: Getty
1999
Rock Style
Pictured: Liv Tyler and Stella McCartney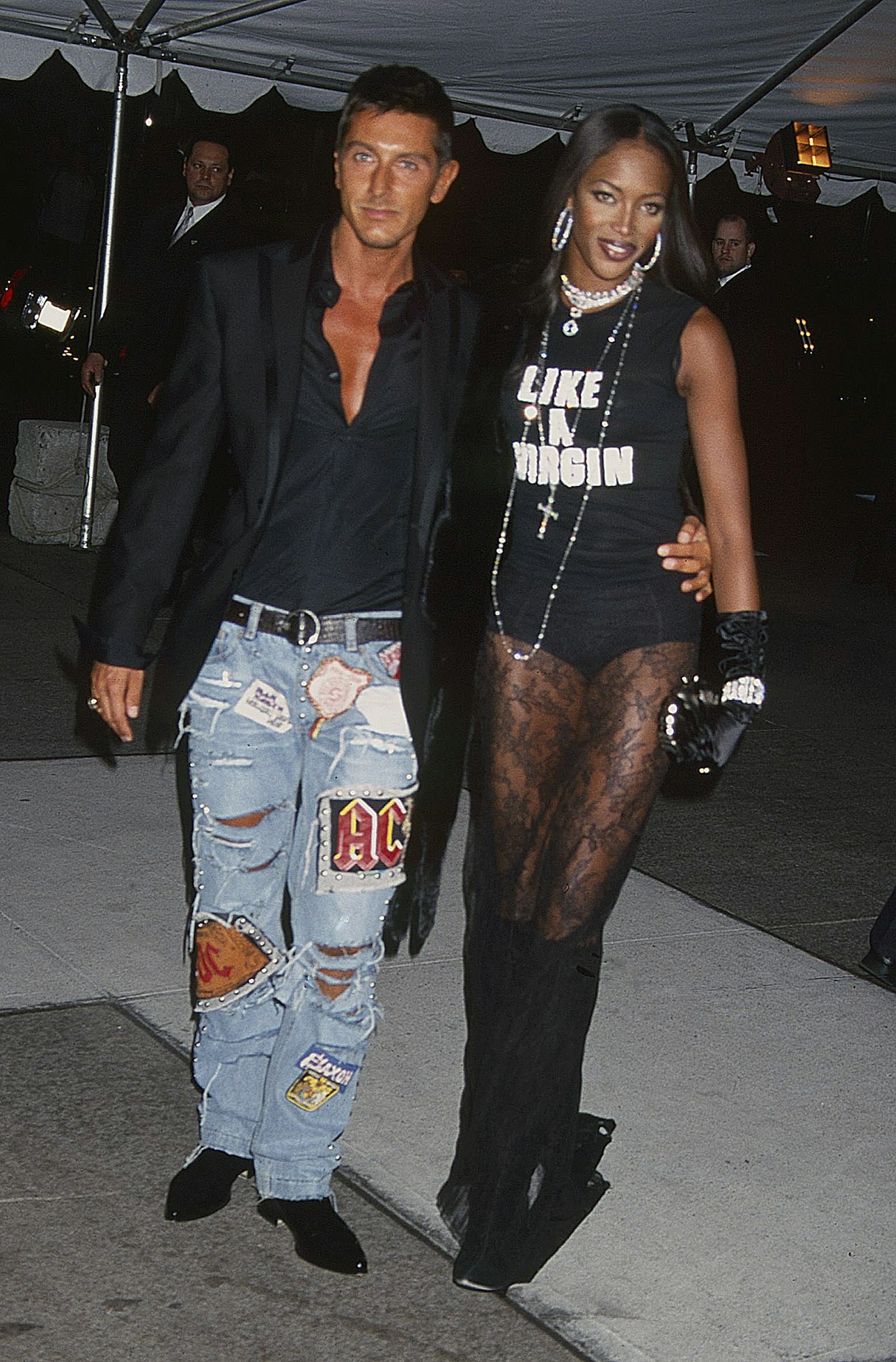 25 of 43
CREDIT: Getty
2001
Jacqueline Kennedy: The White House Years
Pictured: Naomi Campbell
26 of 43
CREDIT: Getty
2003
Goddess: The Classical Mode
Pictured: Stella McCartney and Kate Hudson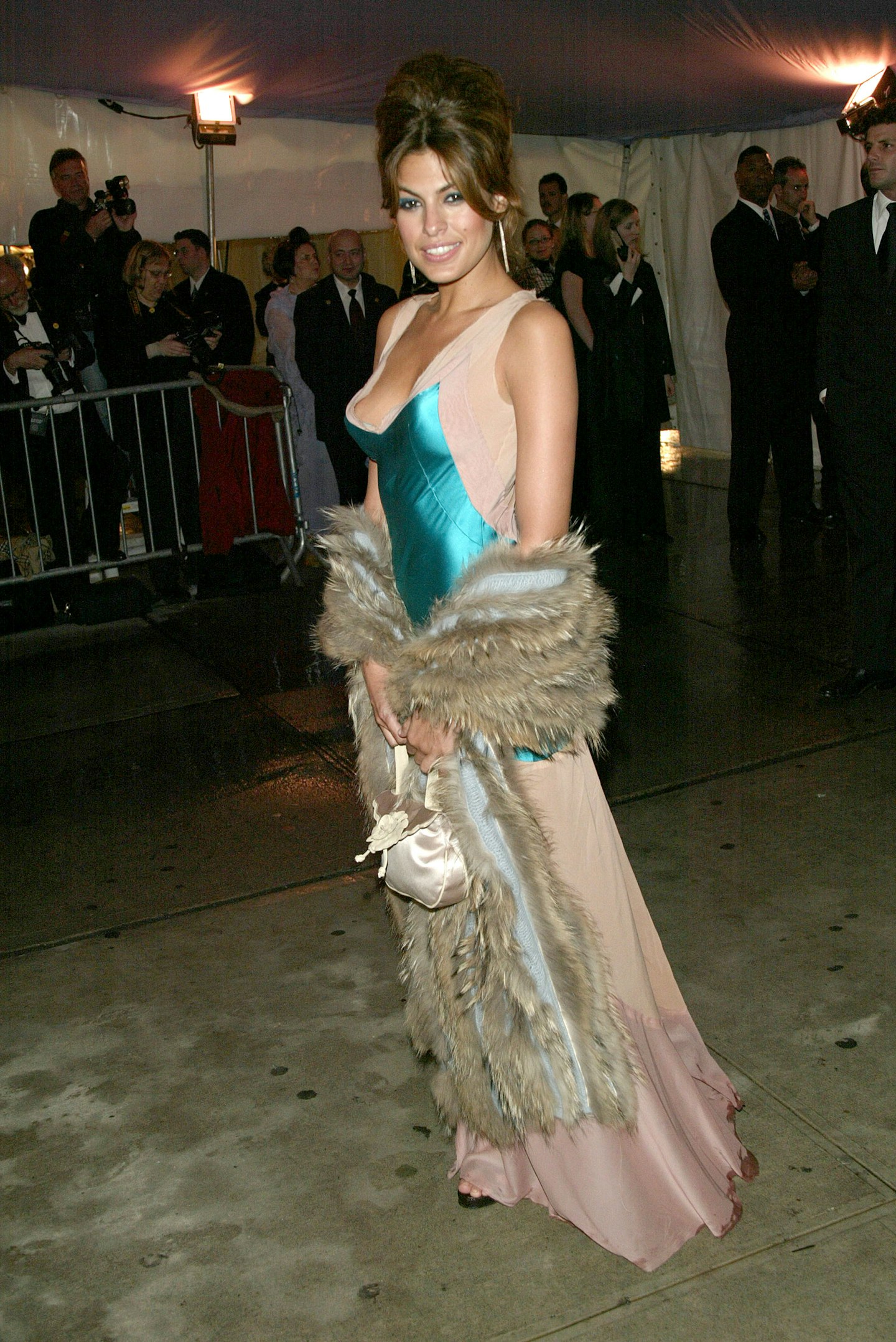 27 of 43
CREDIT: Getty
2004
Dangerous Liaisons: Fashion and Furniture in the 18th Century
Pictured: Eva Mendes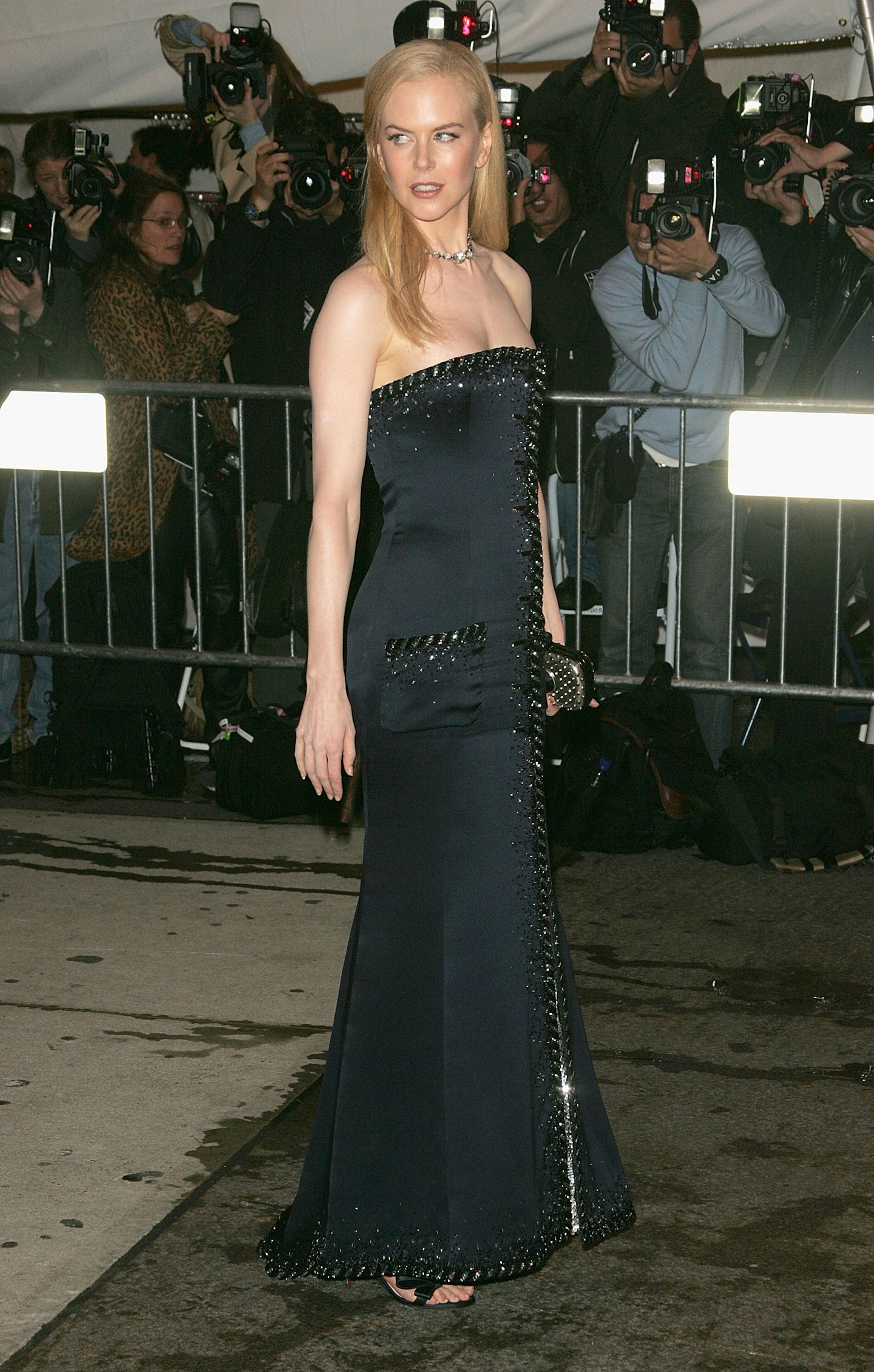 28 of 43
CREDIT: Getty
2005
The House of Chanel
Pictured: Nicole Kidman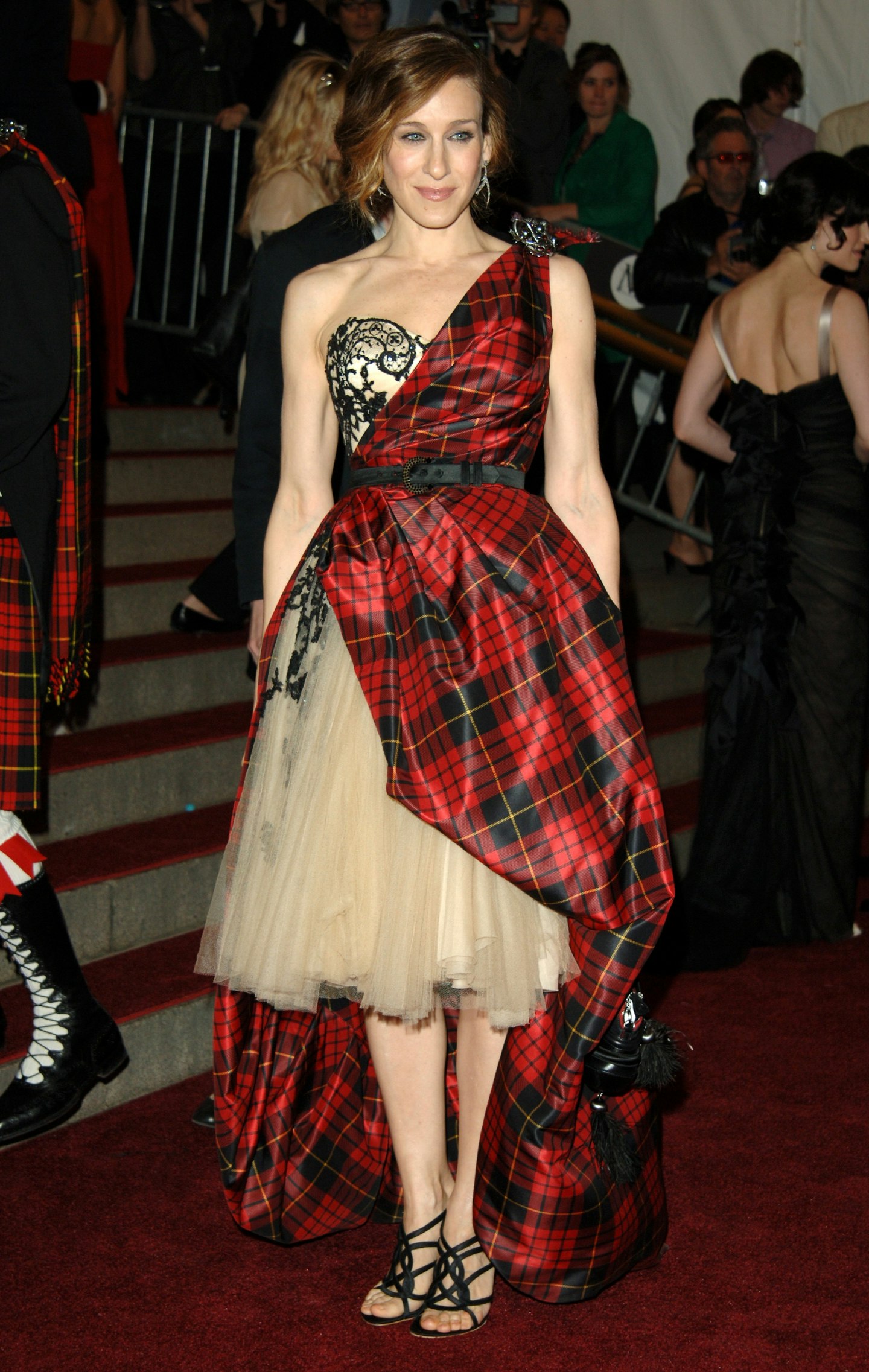 29 of 43
CREDIT: Getty
2006
AngloMania: Tradition and Transgression in British Fashion
Pictured: Sarah Jessica Parker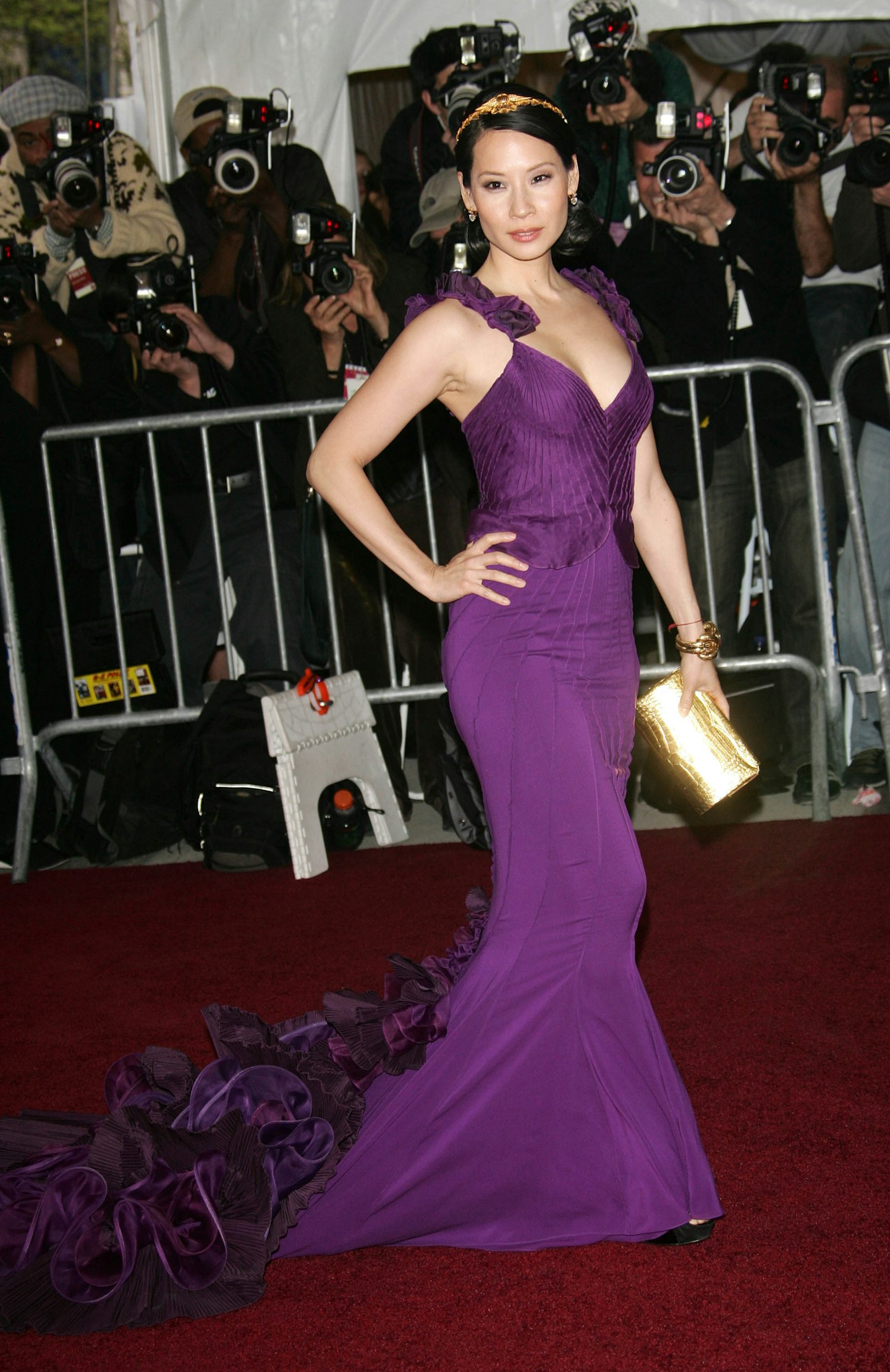 30 of 43
CREDIT: Getty
2007
Poiret: King of Fashion
Pictured: Lucy Liu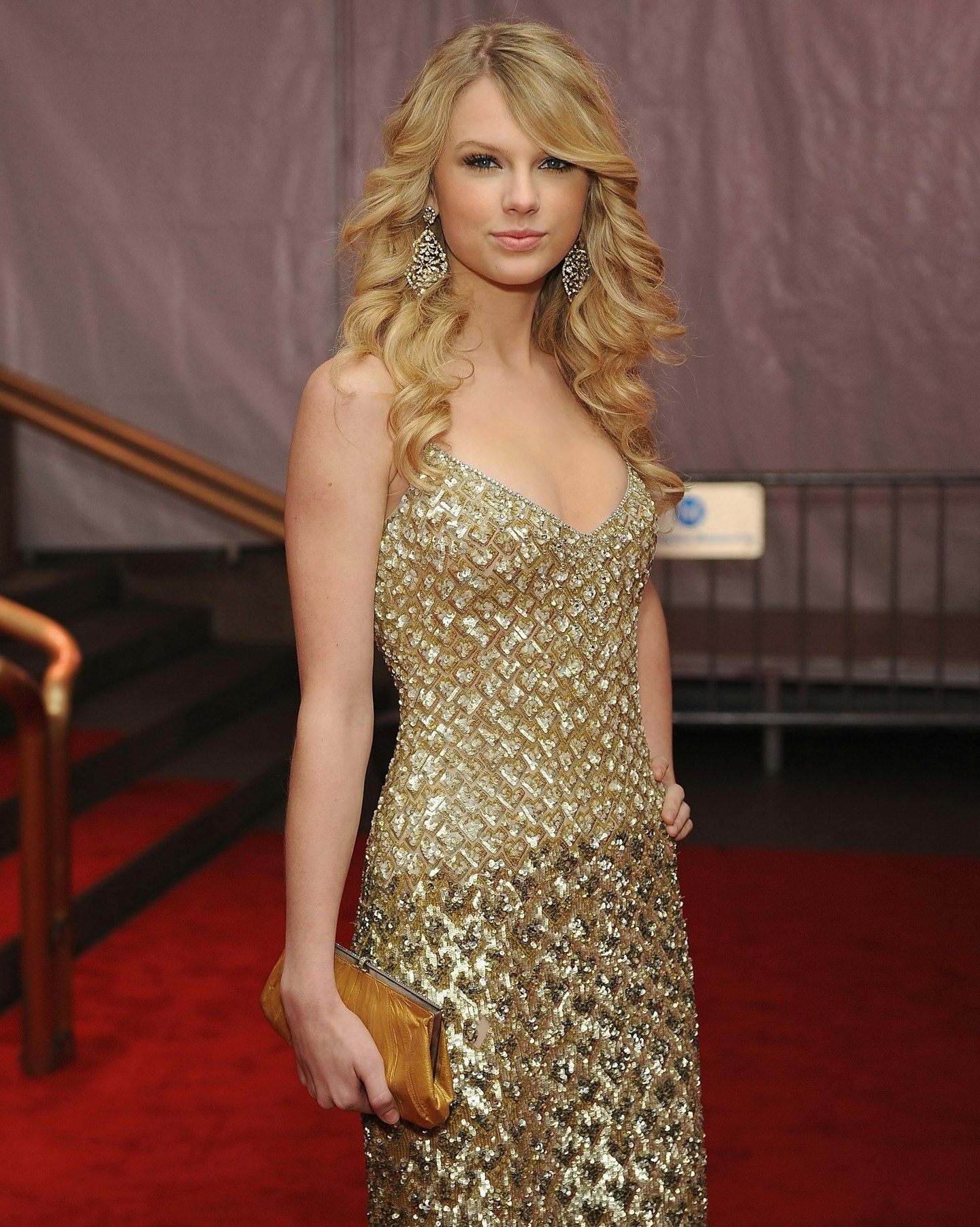 31 of 43
CREDIT: Getty
2008
Superheroes: Fashion and Fantasy
Pictured: Taylor Swift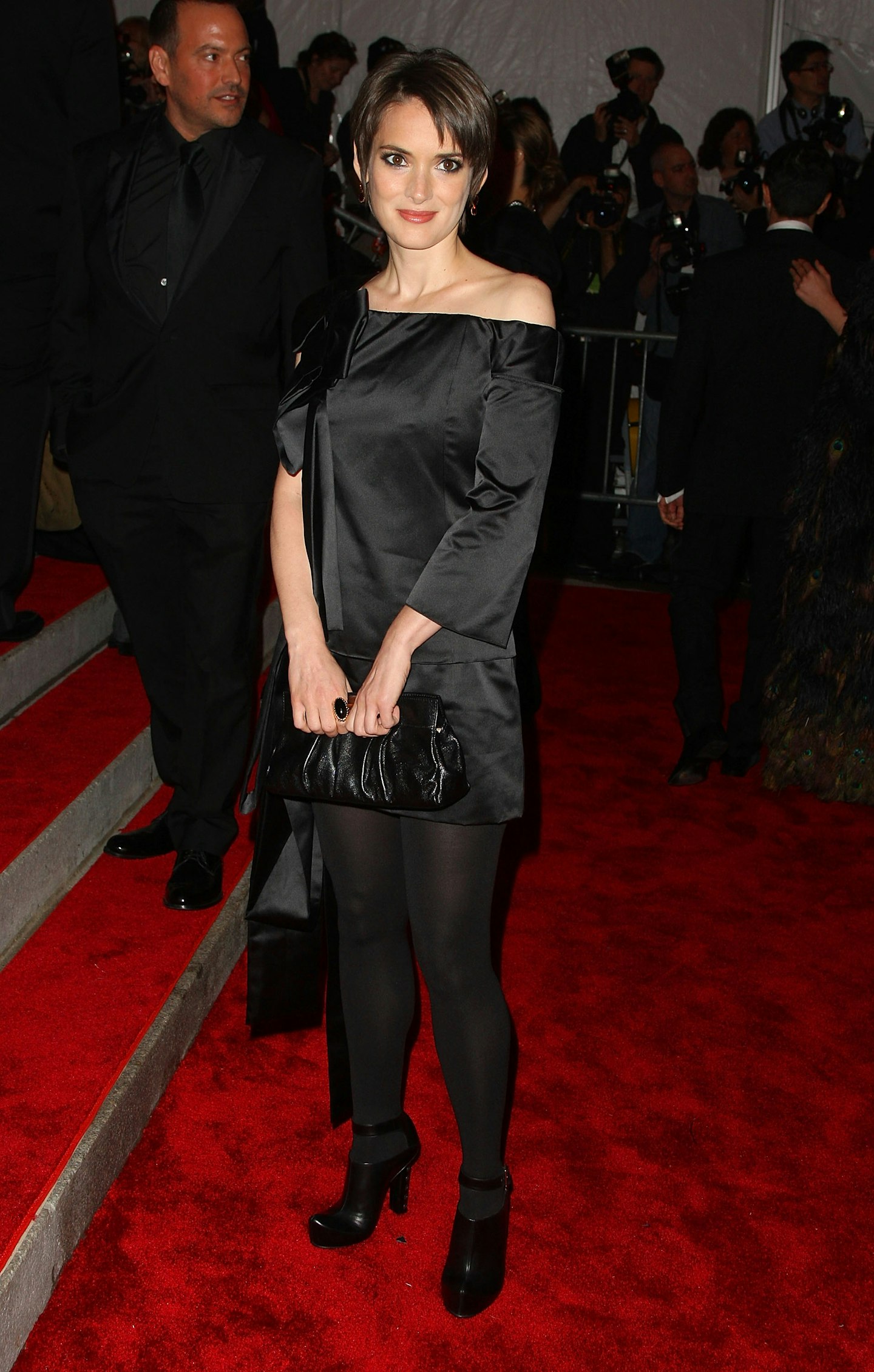 32 of 43
CREDIT: Getty
2009
The Model As Muse: Embodying Fashion
Pictured: Winona Ryder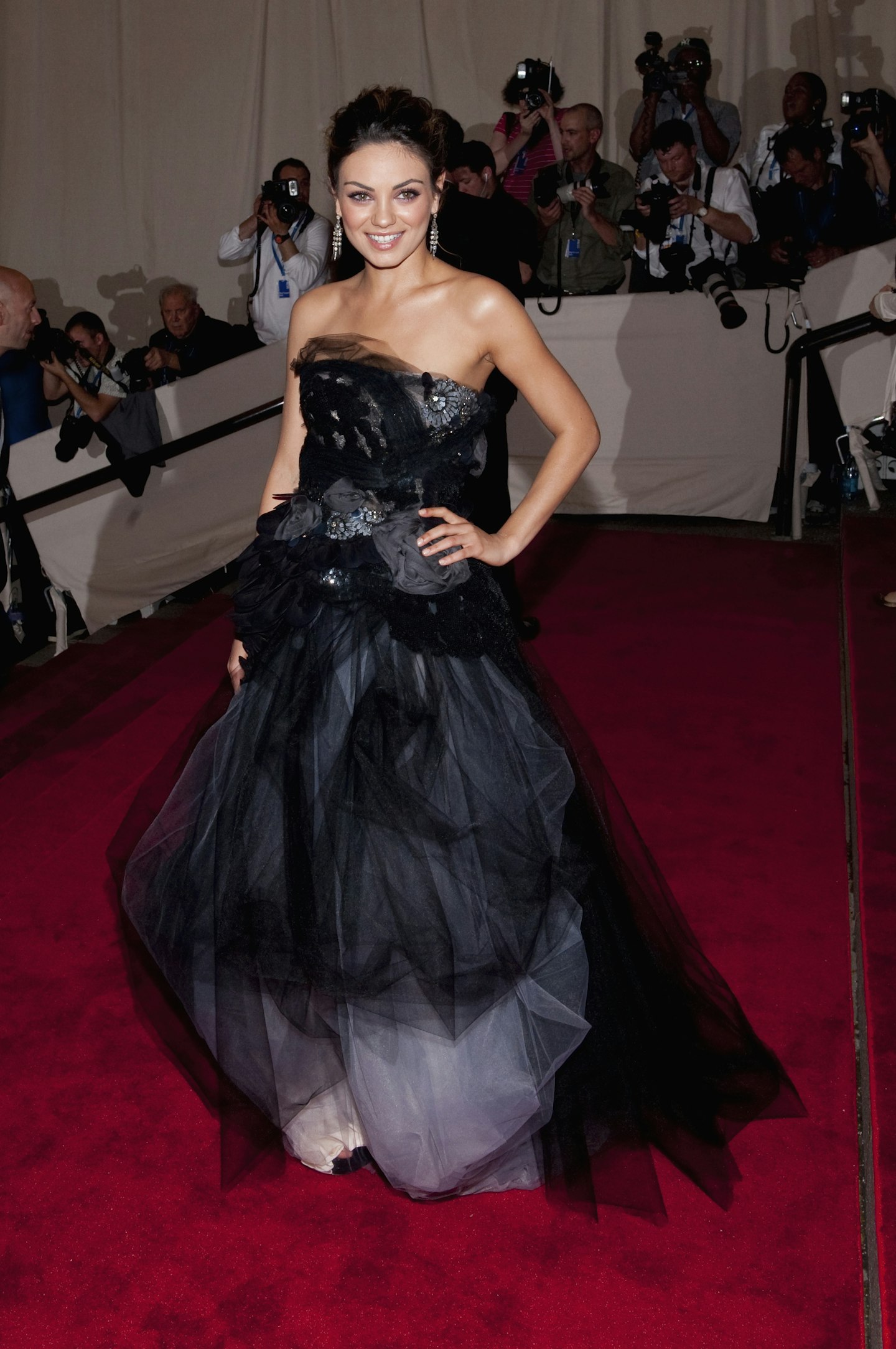 33 of 43
CREDIT: Getty
2010
American Woman: Fashioning a National Identity
Pictured: Mila Kunis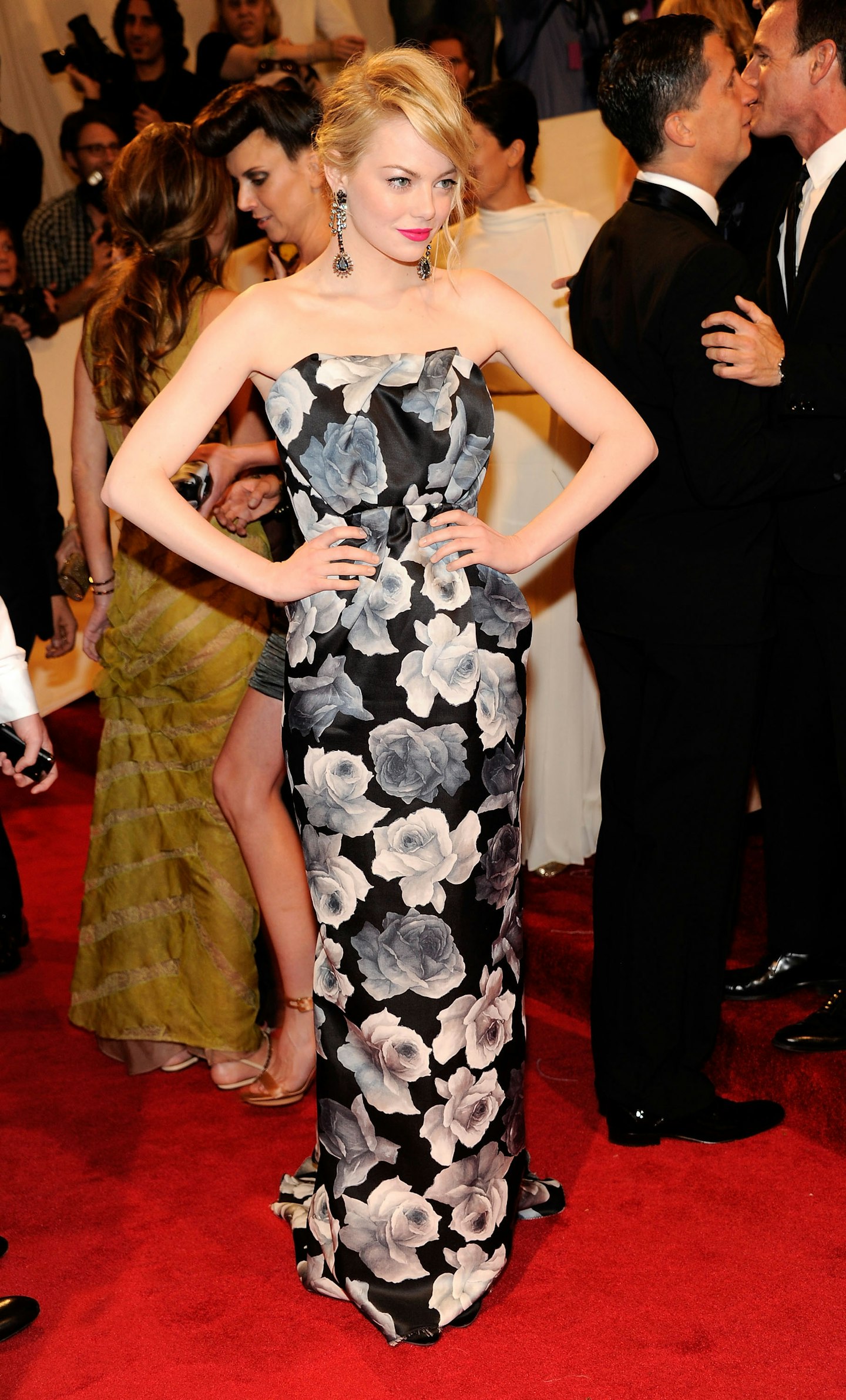 34 of 43
CREDIT: Getty
2011
Alexander McQueen: Savage Beauty
Pictured: Emma Stone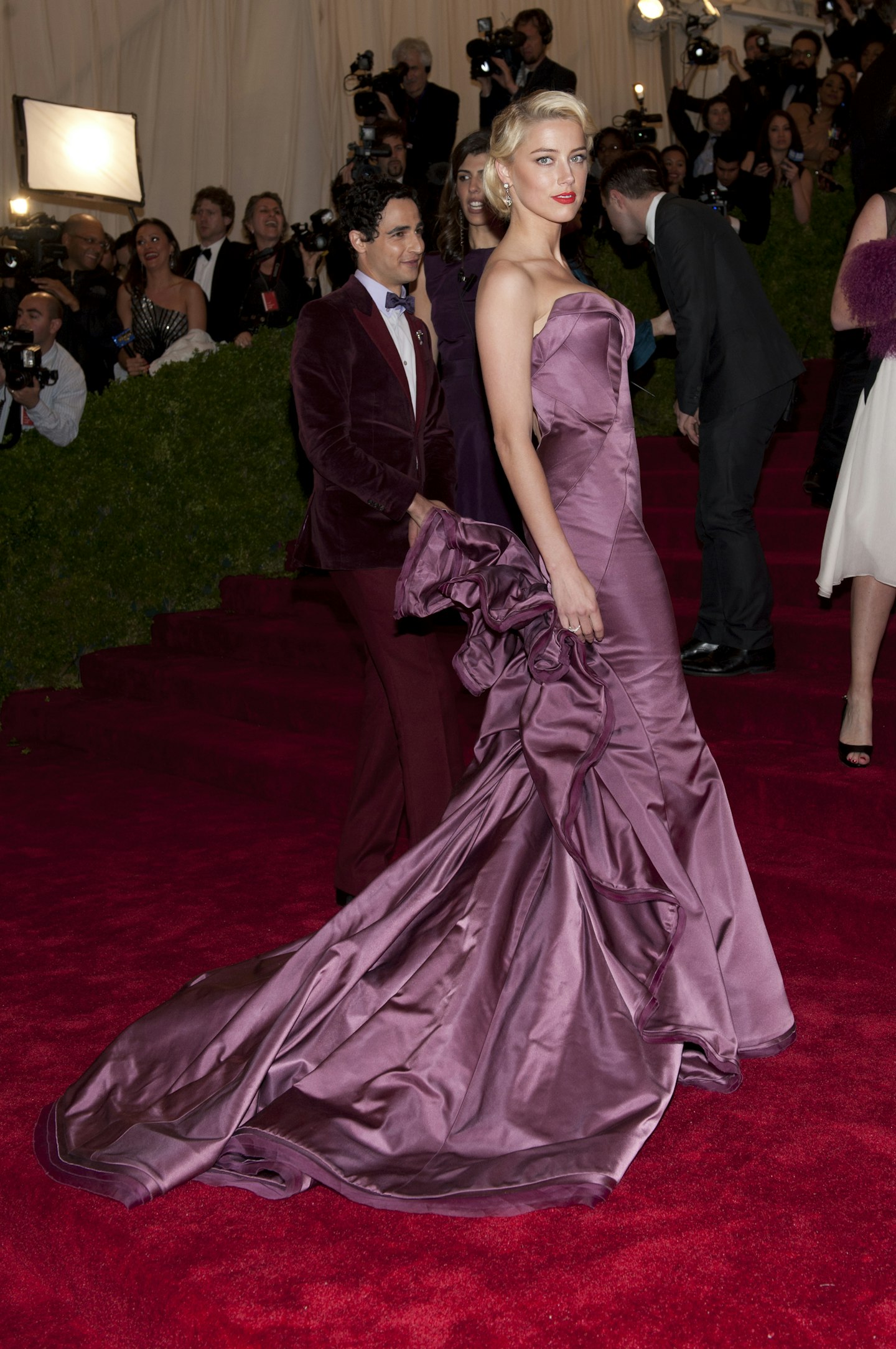 35 of 43
CREDIT: Getty
2012
Schiaparelli and Prada: Impossible Conversations
Pictured: Amber Heard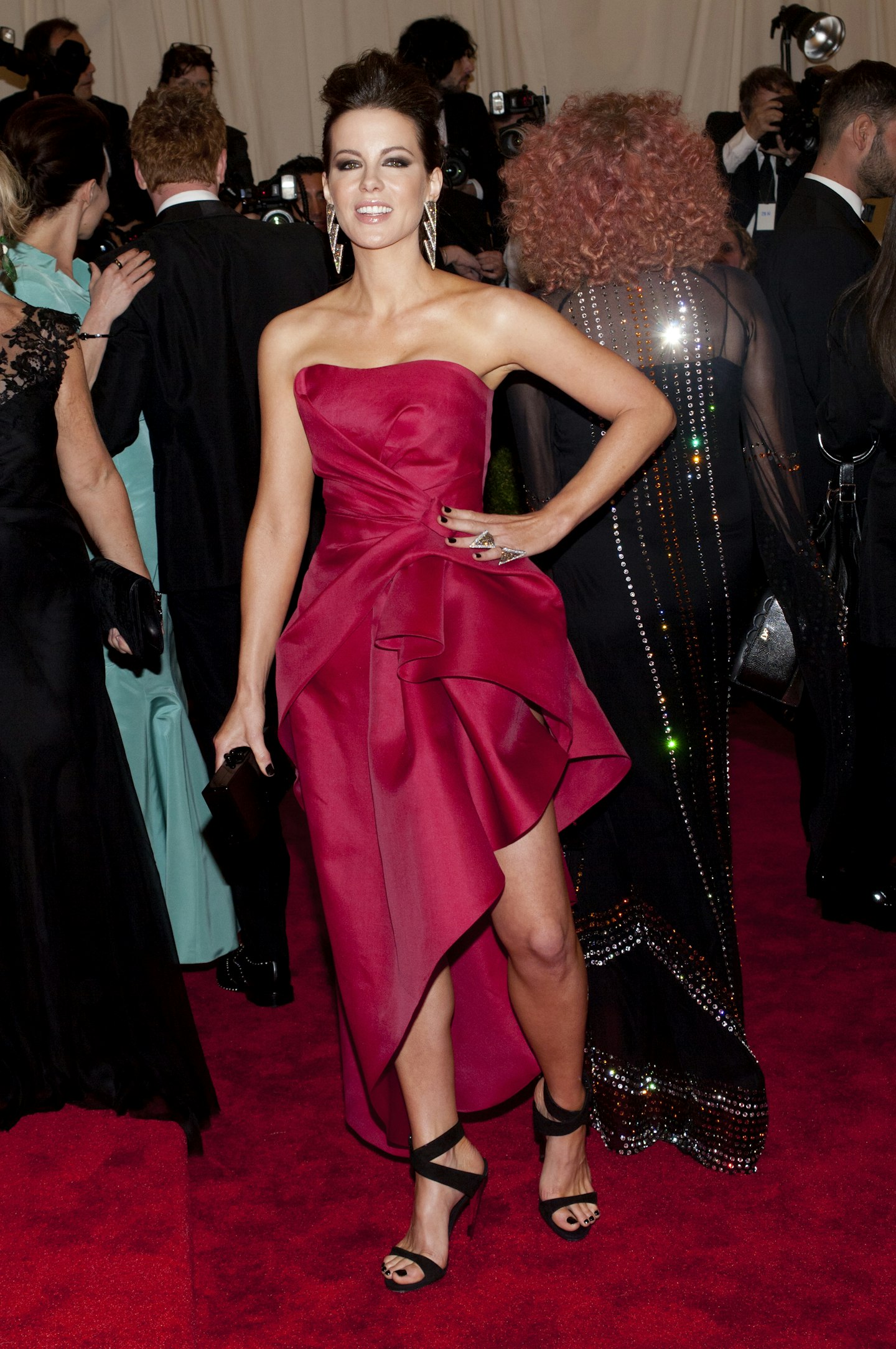 36 of 43
CREDIT: Getty
2013
Punk: Chaos to Couture
Pictured: Kate Beckinsale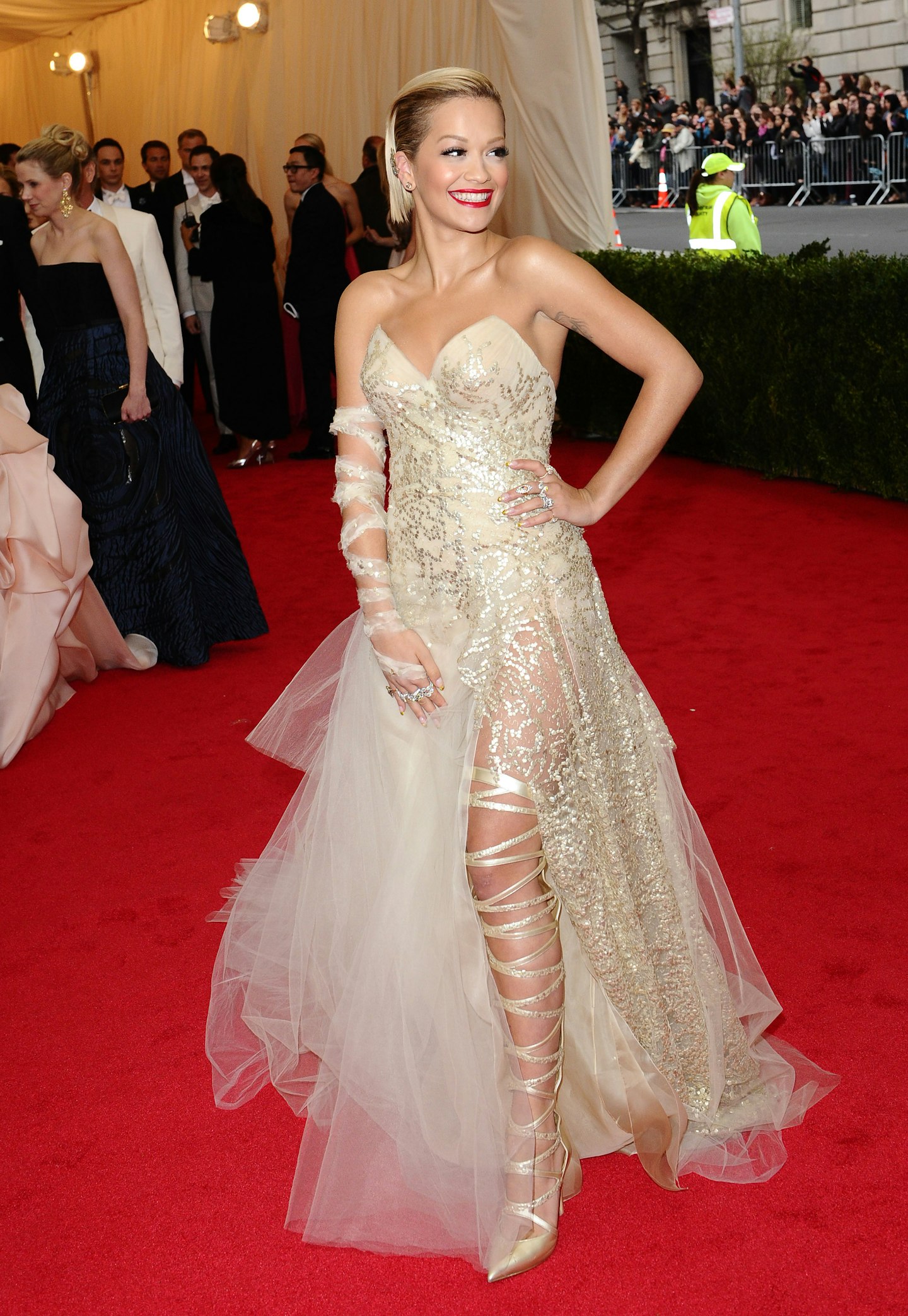 37 of 43
CREDIT: Getty
2014
Charles James: Beyond Fashion
Pictured: Rita Ora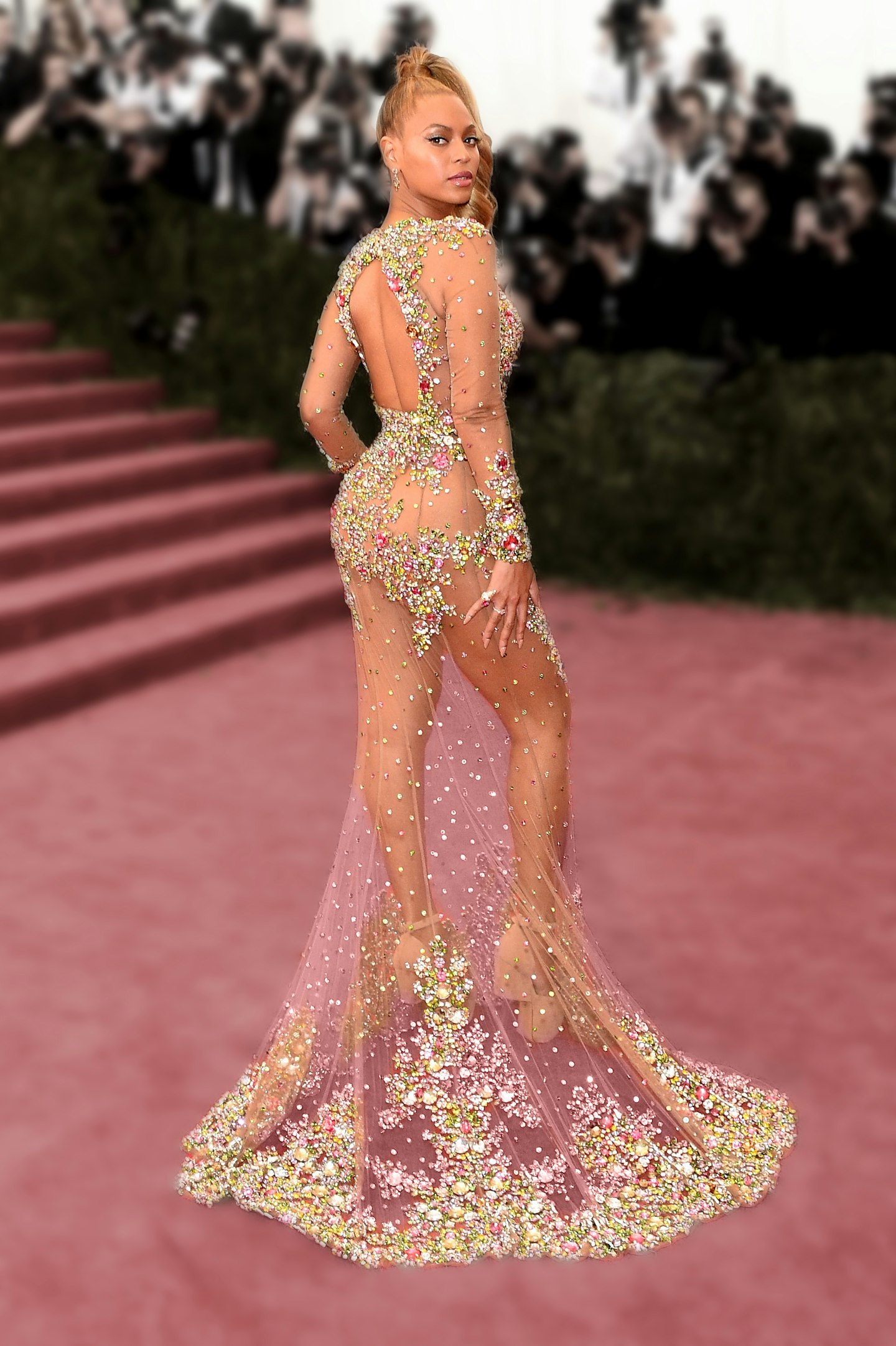 38 of 43
CREDIT: Getty
2015
China: Through the Looking Glass
Pictured: Beyoncé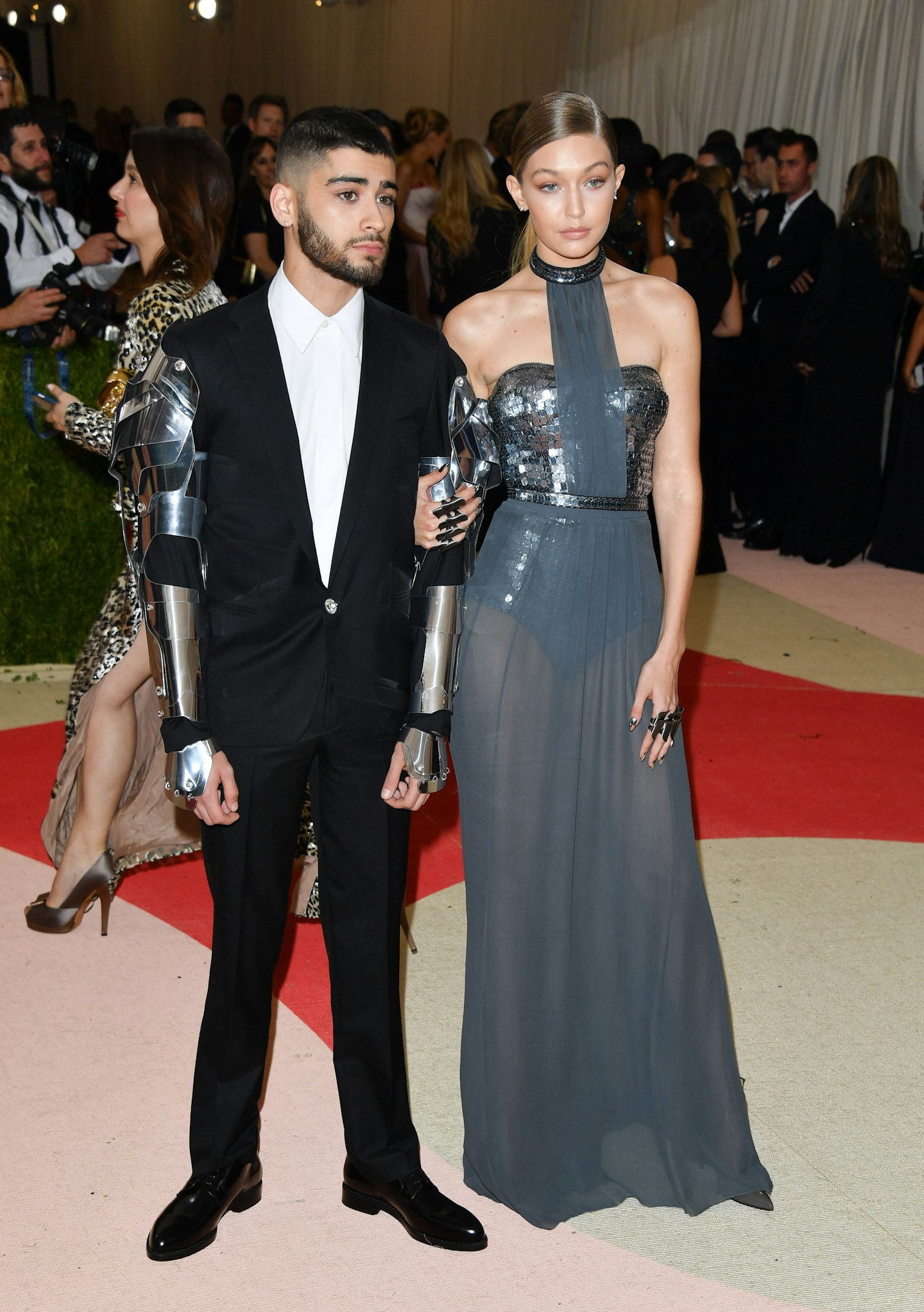 39 of 43
CREDIT: Getty
2016
Manus x Machina: Fashion in an Age of Technology
Pictured: Zayn Malik and Gigi Hadid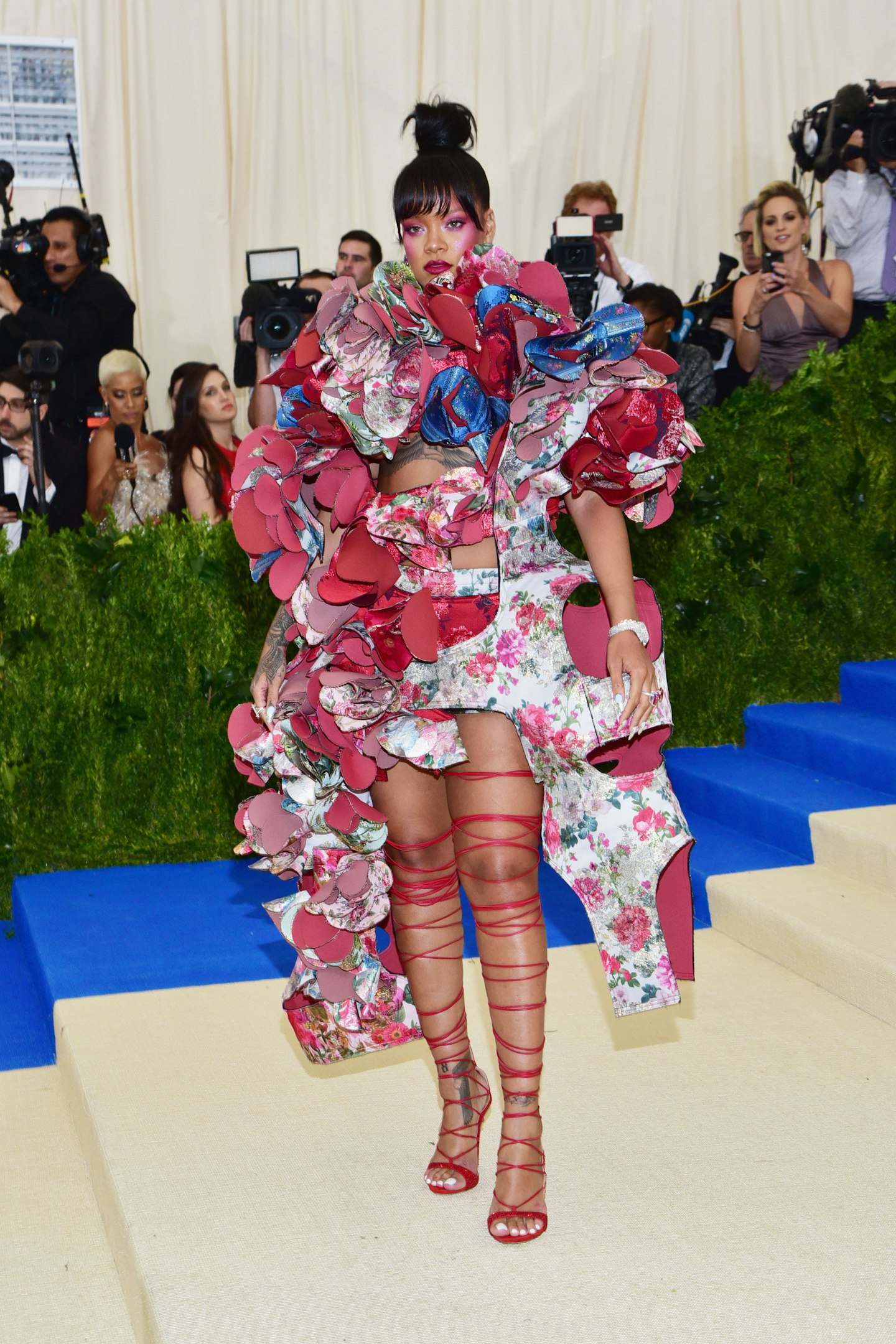 40 of 43
CREDIT: Getty
2017
Comme des Garçons' Rei Kawakubo
Pictured: Rihanna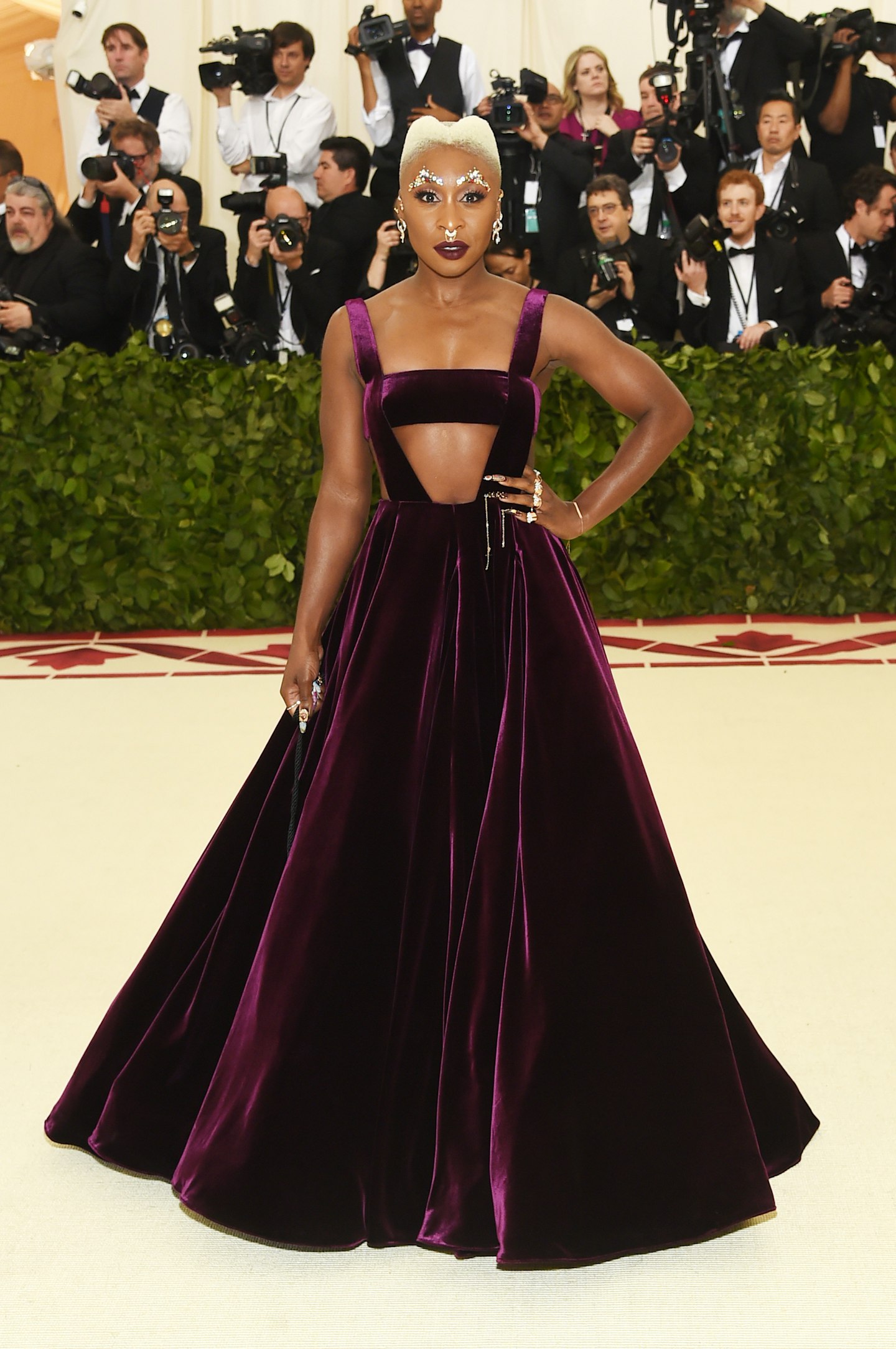 41 of 43
CREDIT: Getty
2018
Heavenly Bodies: Fashion and the Catholic Imagination
Pictured: Cynthia Erivo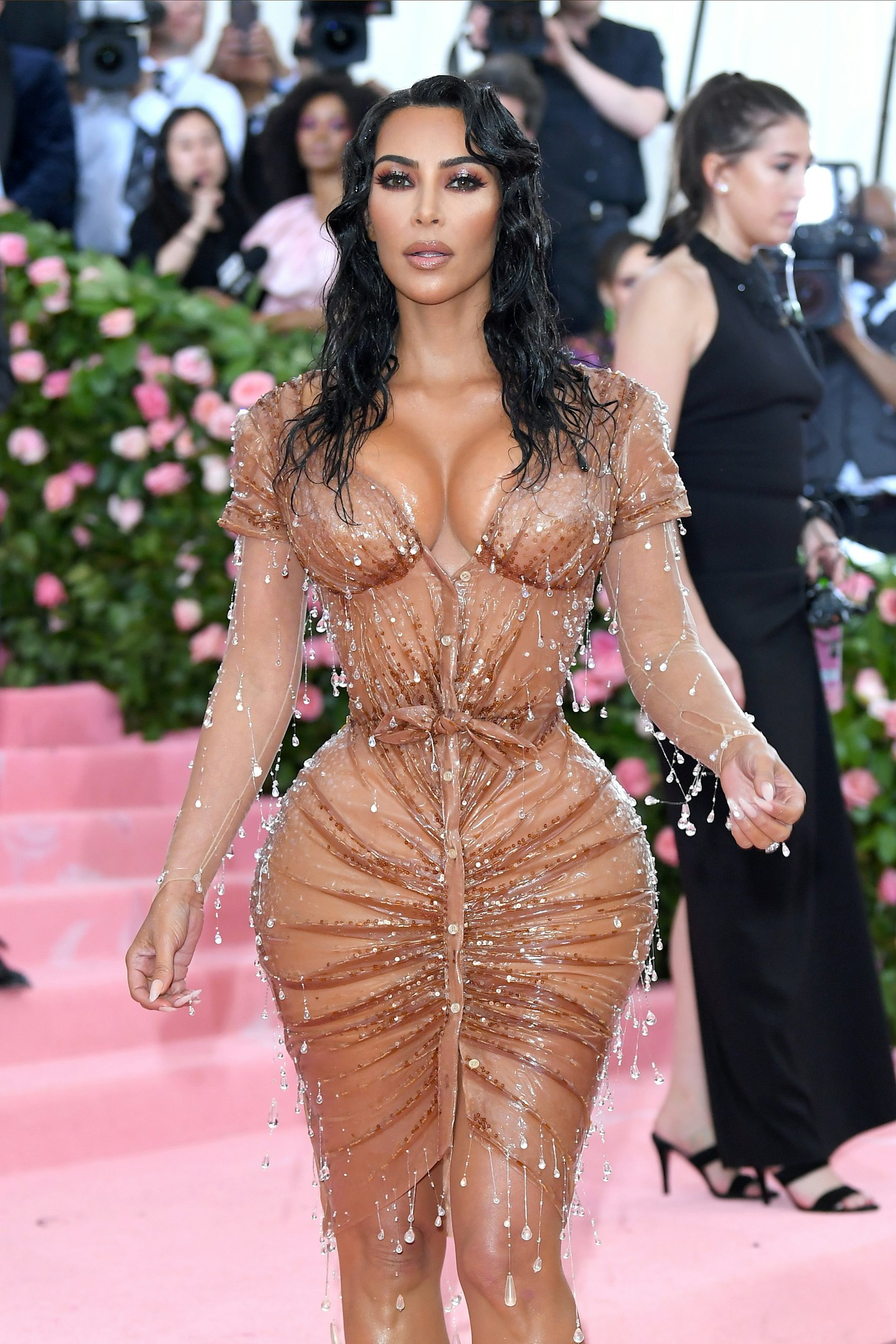 42 of 43
CREDIT: Getty
2019
Camp: Notes on Fashion
Pictured: Kim Kardashian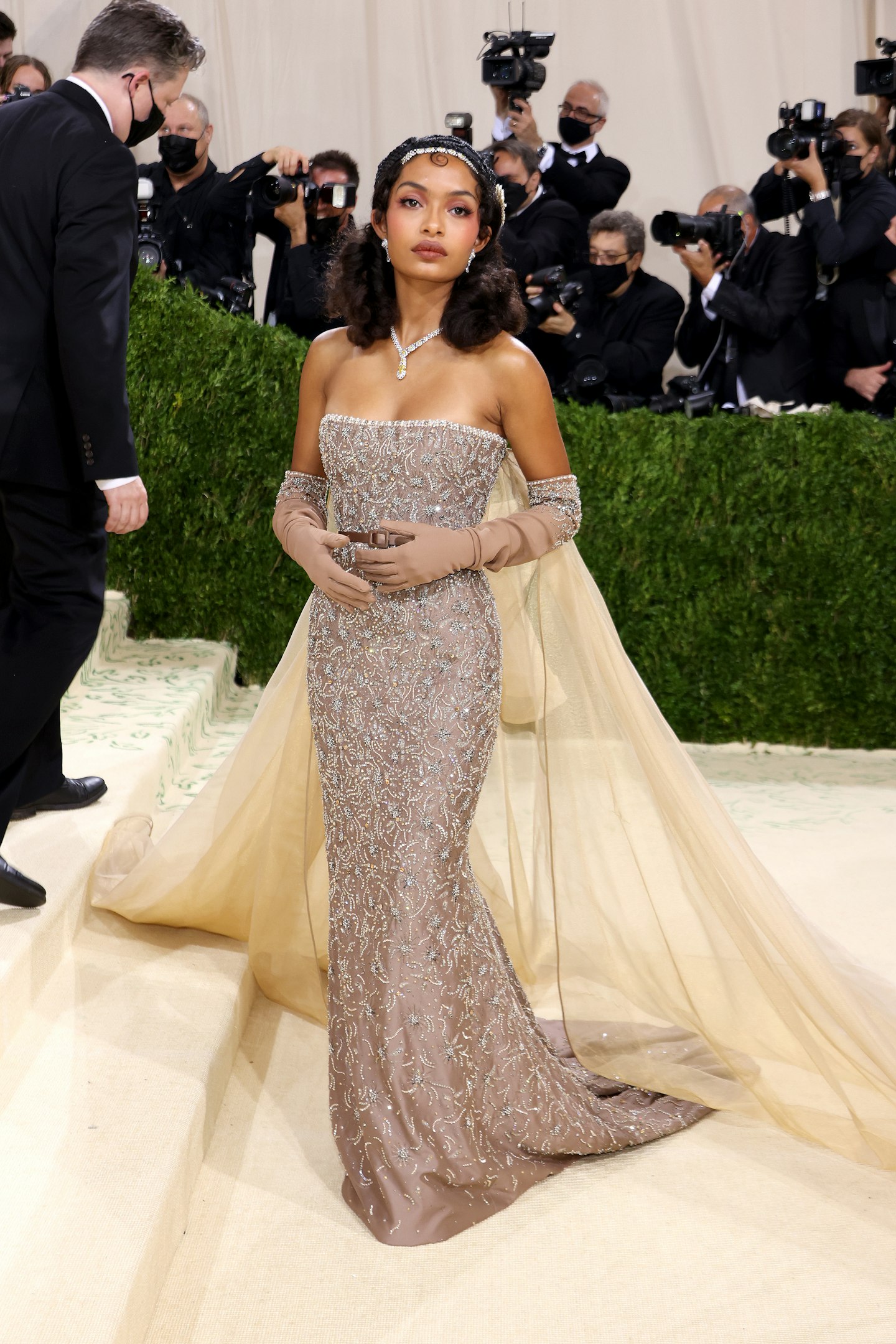 43 of 43
CREDIT: Getty
2021
In America: A Lexicon of Fashion
Pictured: Yara Shahidi