Shopping in augmented reality, high-fashion gaming and digital clothes might sound like fictional tropes from a dystopian world but for many of the planet's leading brands heading into a new year, they're the tools with which they're hoping to secure their future. In fact, for those who spend their time immersed in the digital world, most of these technologies are not new – the analogue world has just taken its time to catch up to them. But catch up to them it has, largely because a global pandemic has forced all of us, including major corporations, to consider how to adapt to what is now our collective 'new normal'. For fashion, this has required the world's most powerful houses to pause and take stock – after all, the fashion paradigm has barely changed over the past few decades, despite technological revolutions, instead choosing to stick to a seasonal formula that was never really undermined. Until now.
For fashion's power players, it's now necessary to offer something much more than just a product.
Covid-19 meant that designers could not show their latest collections to the usual crowds of editors, buyers and celebrity guests in New York, London, Paris and Milan. In fact, most designers were left grappling with the question of how they would even complete their collections in a time of lockdown and social distancing. This ultimately resulted in the first-ever digital fashion weeks. London Fashion Weekcame first in June, exhibiting an online platform housing videos, playlists, podcasts and written features, all working to uplift and champion the British designers taking part.
The second was a digital version of Paris' historically exclusive Haute Couture week, a rarefied few days during which the likes of Dior, Chanel and Valentino all display clothes for the 1% – or even the 0.01%. It was a bold attempt to democratise a space which, by its very nature, excludes the majority. Most brands chose to produce short films, the stars of which were their exquisite, fantastical couture creations. That seemed enough for those of us just looking to lose ourselves in a fashion fantasy for a few minutes but for the actual customers of couture? If you're committing to spending hundreds of thousands on a dress, even technology can't replicate the feel of the fabric and the fit, hence why at Dior, Maria Grazia Chiuri created doll-sized gowns, crafted to scale, to send to her biggest spenders.
Even before the pandemic, fashion brands were dipping their toes into the uncharted waters of virtual reality. In February of this year, Burberry launched an Augmented Reality shopping tool through Google Search technology. This meant that, for anyone searching for the brand's TB bag or Arthur Check trainers on their phone, there was the opportunity to view the objects in 3D, to scale, in your own environment. Mark Morris, senior vice president of digital commerce at Burberry says that using AR 'allows us to offer customers an experience that they could previously only get in-store: seeing the AR version of an item blends the online shopping and the in-store experience. It allows consumers to understand the sizing of an item and see its detail, which is sometimes difficult when shopping online.'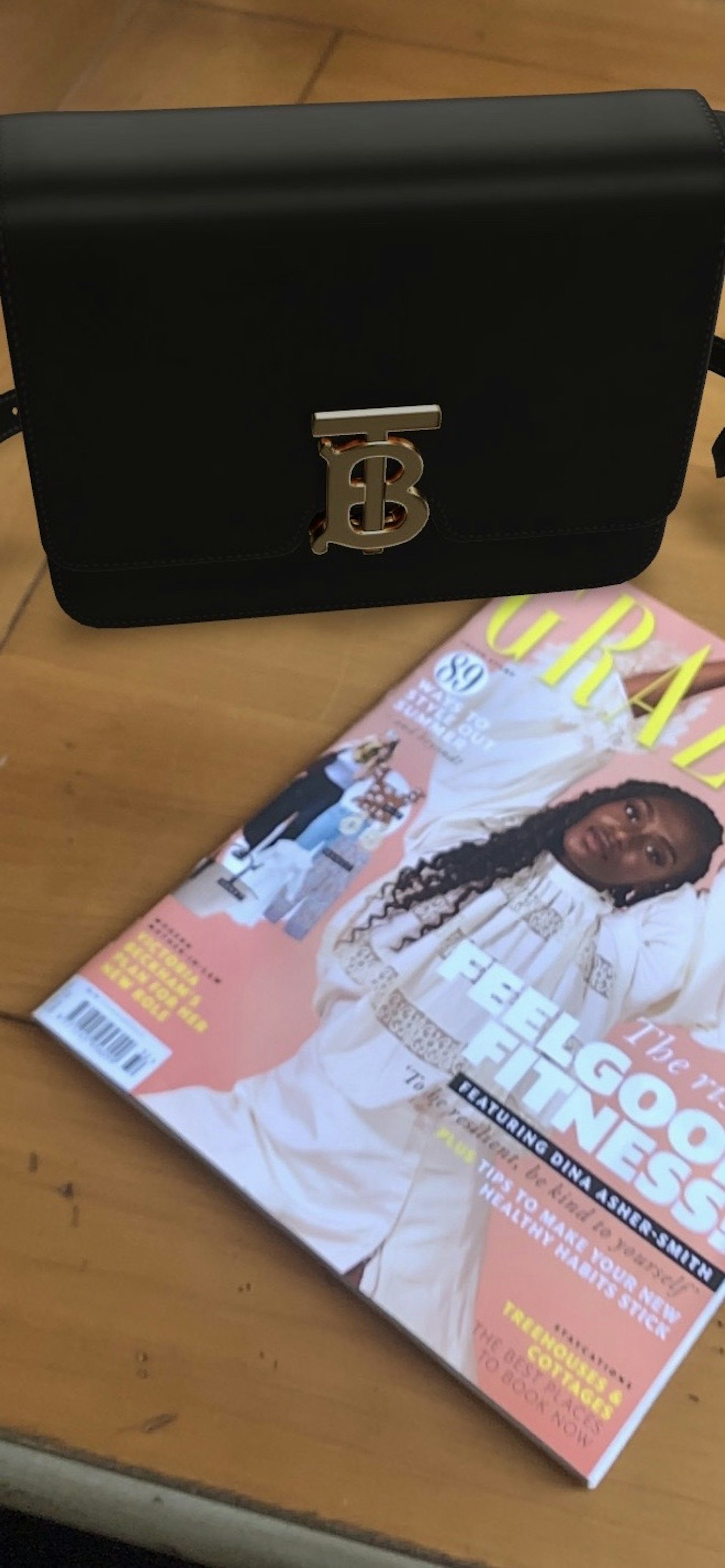 Similarly, Prada launched a Virtual Reality project in June, offering exclusive content via VR headsets through several platforms, including YouTube VR, VEER, Oculus and Youku. According to the brand, it was designed as an 'extension of an existing retail initiative - intended to enhance the customer experience.' It proved that, for fashion's power players, it's now necessary to offer something much more than just a product. As traditional retail models are crumbling around us, luxury brands are looking for ways to keep their customer – with an ever-dwindling attention span – engaged enough to shop. Some are even choosing to exist within a whole new world entirely, marrying fashion with gaming platforms like Fortnite and Animal Crossing.
60% of mobile gamers are now women
When Nintendo released Animal Crossing: New Horizons in March, the latest game for its Switch console, the timing could not have been better. With the world in a general state of uncertainty and fear, the gentle-natured game offered sweet escape onto a virtual island where planting flowers, choosing interior decorations and catching butterflies are all objectives. Given that players (of which Nintendo reported that there were around 12 million within just two months of the game's launch) are able to customise their avatars' clothes, people soon began recreating catwalk looks from various designers, leading to a number of social media accounts dedicated to cataloguing the creations of other gamers.
One such account is @animalcrossingfashionarchive and belongs to Kara Chung, a 28-year old creative based in Hong Kong. Her Instagram account became so popular, amassing over 48,000 followers, that it led to collaborations with the likes of Marc Jacobs and Valentino, both of whom created 'looks' for people to use in-game and, ultimately, this led to the first-ever virtual fashion show. Promoting the show on Instagram, Chung said: 'Where does fashion go after the lockdown? Right now people are connecting by taking pictures of themselves in their homes. I can't help but see similarities with this video game: everyone has become an image-maker, stylist, and model rolled into one.'
Designer Sandy Liang even worked with buyer Paige Rubin, who recreated pieces from Liang's past and present collections that gamers could download for their own Animal Crossing avatars. Within the game, she invited people to a pop-up on her 'island', a feature which has an eight player capacity. There was a queue of over 100 people waiting to join in and Liang asked that $5 donations were made to the charity GiveDirectly. On Instagram, Liang suggested that the project was 'just as time consuming as a real lookbook shoot,' so it's interesting to consider why brands are gravitating towards these virtual platforms.
Matthew Drinkwater, Head of Innovation Agency at London College of Fashion, explains that it's offering new business opportunities: 'Creating digital clothing for games is allowing brands to target a younger consumer that is entirely comfortable spending real money on virtual content. Digital clothing within gaming is creating an entry-level purchase that will build brand loyalty and also offers the tantalising proposition of potential exclusivity, where digital clothing could become as, or more, valuable than physical pieces.'
The combination of fashion and gaming might seem unlikely but, as Lucy Yeomans, creator, founder and CEO of fashion game Drestsays, it makes a lot more sense than you might think. 'Gaming and fashion are two worlds that share many key characteristics. Fashion is playful, strategic and competitive, while gaming also shares the spirit of spectacle, fantasy and the affirmation of personal identity through self-expression. What really excited me about gaming was the unique interaction and incredible engagement it afforded, which makes it an exciting platform for brands to tell their stories and connect with their consumers in a way that has not previously been possible.'
Formerly a fashion editor, Yeomans discovered that over 60% of mobile gamers are now women, so she set about creating something for them. Drest was the result of that and it combines the gaming aspect with luxury fashion and shopping; if you see something you like while playing the game, you can click to buy it from Farfetch or one of Drest's other independent retail partners, such as Christian Louboutin. Even the fashion houses themselves are beginning to develop their own games. Burberry, for example, has just launched B Surf, its third online game that Morris says allows players to immerse themselves in the brand's world. 'Players have the opportunity to unlock digital rewards including an AR in-game character and an exclusive face filter,' he says.
You may not be able to dress head-to-toe in Marc Jacobs or Valentino but your avatar certainly can
In many ways, this is all an extension of the ways in which we're already engaging with fashion. The advent of Instagram didn't just mean that social media infiltrated our daily lives in a way hitherto unseen, it also disrupted the entire fashion industry. Suddenly, the world 'influencer' entered our lexicon, with selfies proving big business. Clothes became performative in a more all-encompassing way as individuals fought to be the first to photograph themselves with Dior's new Saddle Bag or Chanel's new sandals. While all of this conspicuous consumption inevitably impacts the planet, digital clothes may provide a sustainable alternative. The Fabricant, for instance, is an Amsterdam-based 'digital fashion house', which designed the world's first digital-only dress, sold as a blockchain transaction (but let's not get into cryptocurrency right now) for $9500. The company described it as 'digital-only couture, the first-of-its-kind… traceable, tradeable and collectible piece of digital art.'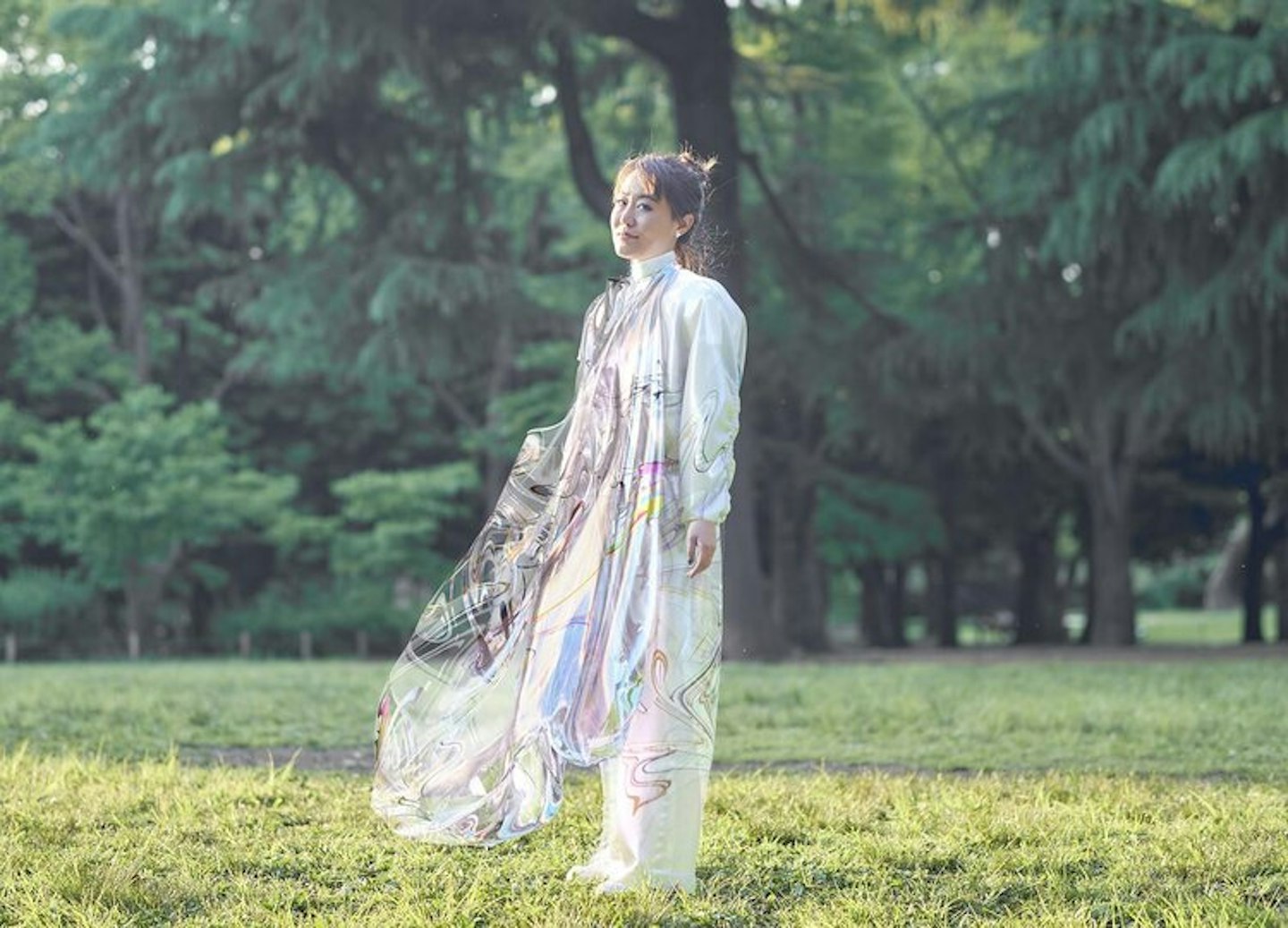 But does this really herald systemic change in terms of sustainability when it comes to our clothes? Orsola De Castro, founder and global creative director of Fashion Revolution, thinks not. 'We will not substitute real clothes with virtual clothes – not anytime soon. So, if anything, if we draw our attention to other forms of fashion consumption, which may feel more exploitation-free as they are virtual, this will encourage brands to ameliorate their supply chains, and not abandon them altogether. I do believe that, especially after Covid, the Black Lives Matter movement and now the Boohoo scandal, citizens' demand for fashion that is rigorously 'made in dignity' will increase, not diminish.'
What may be more useful is companies like CLO Virtual Fashion, a 3D fashion design software company which allows brands to create virtual simulations of garments, meaning they can reduce the amount of samples made in the design process, ultimately reducing waste. It already counts Adidas, Hugo Boss and Inditex among its clients. It's not just sustainability, either. These virtual worlds may hold the key to ensuring that fashion finally becomes an inclusive space. The idea that as a consumer you can "try before you buy" is potentially game-changing,' says Yeomans. 'Whether that's seeing how a dress might look on your body type or with your skin tone…to explore its versatility for you as an individual before a real life purchase is made.'
These virtual worlds may hold the key to ensuring that fashion finally becomes an inclusive space
Indeed, one word that seemed to emerge from the conversation around fashion existing in virtual spaces is 'democracy'. After all, you may not be able to dress head-to-toe in Marc Jacobs or Valentino but your avatar certainly can. And once, you may have felt excluded from certain spaces but they will now be available to everyone, as Caroline Rush, CEO of the British Fashion Council, says: 'In the future, there will inevitably be a stronger focus on digital, meaning fashion weeks will become more accessible to everyone. Now is a good opportunity for brands to pause and rethink how they do business and communicate with their followers.'
Even Vanessa Friedman, longtime fashion director and critic for the New York Times, who had famously been banned by Dolce and Gabbana from attending any of their fashion shows tweeted: 'Today is the first time I will get to "attend" a Dolce & Gabbana show since I joined the @nytimes. One of the advantages of digital fashion week: they can't ban anyone.'
Maybe, in the future, it will matter far more how we're dressing our avatars than how we're dressing ourselves. While this sounds like it's a long way off, it's possibly closer than you think. As Drinkwater says, 'The pandemic has accelerated our acceptance of blending the real world with more and more digital experiences, we just need to work on increasing a sense of presence within them. We are getting closer to not just looking at the screen but stepping into it. We are moving from storytelling to storyliving.'
Our favourite Fashion Apps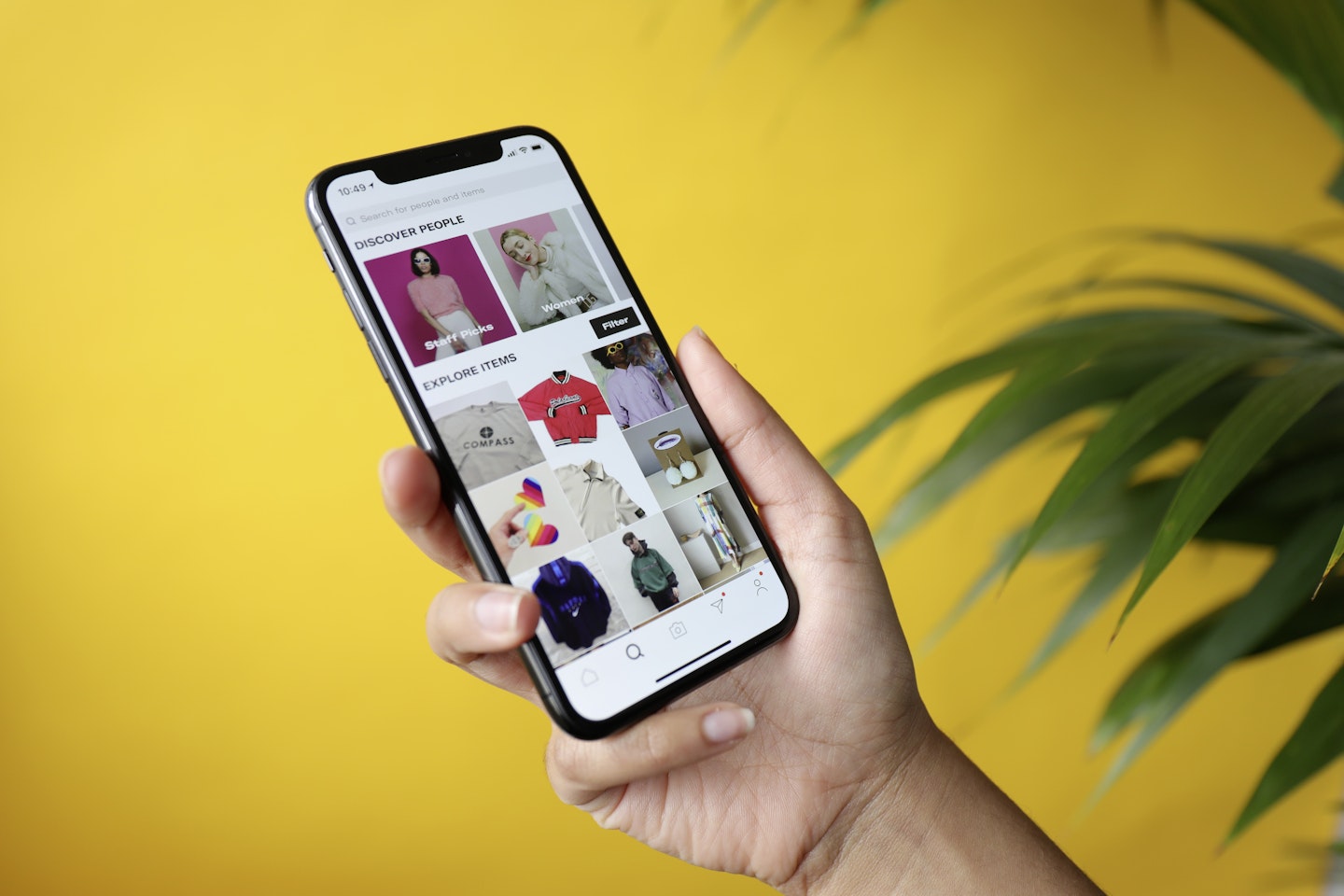 1 of 4
Depop
Best for: buying and selling pre-loved clothes. A resale app with more fashion flair than eBay, great for finding cult, sell-out pieces and discovering independent brands. Download from Apple or Google Play store. depop.com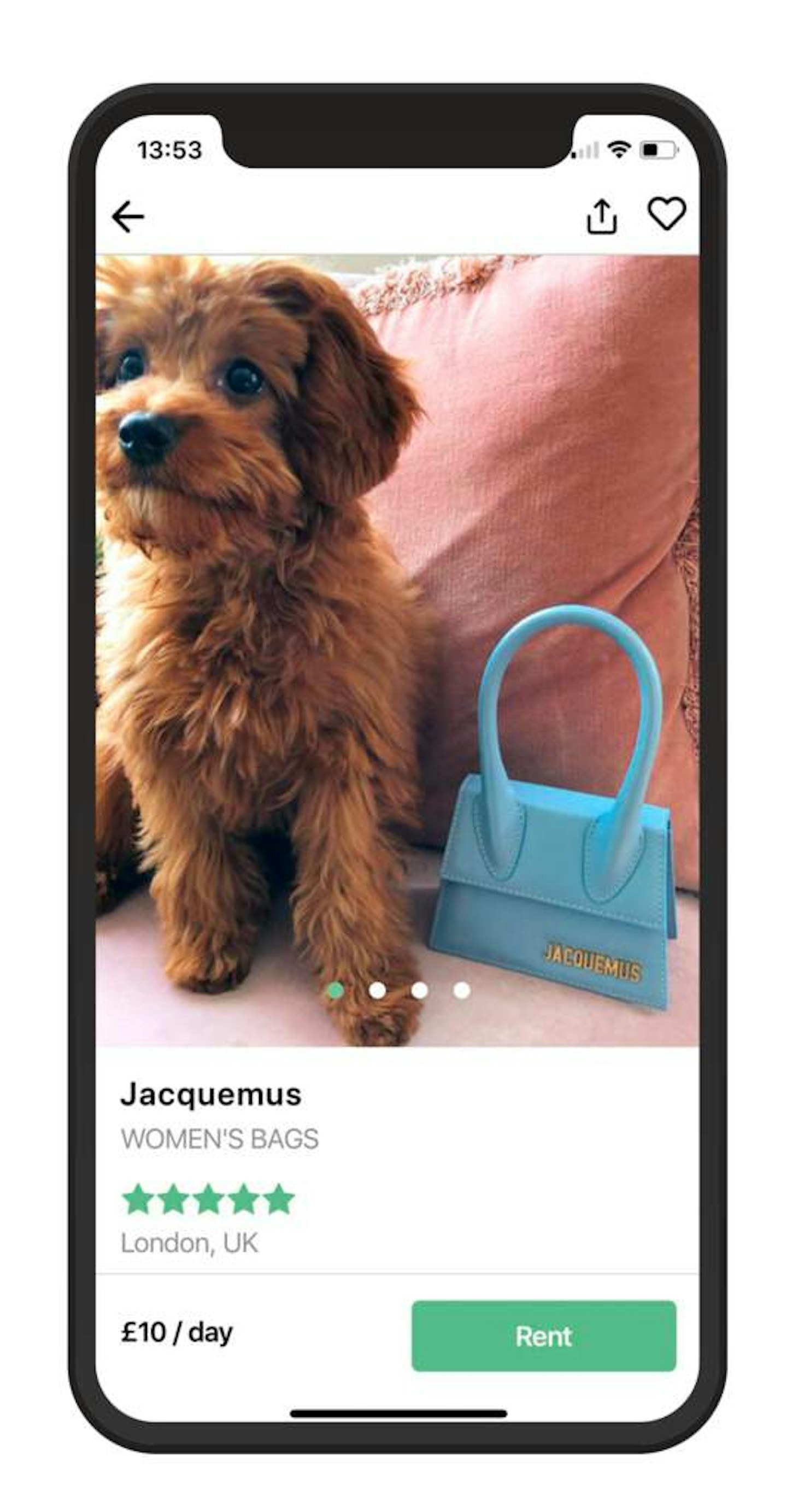 2 of 4
By Rotation
Best for: taking a sustainable approach to refreshing your wardrobe with peer-to- peer lending. Get paid for renting your own clothes and take your pick from the stylish offerings of others. Download from Apple or Google Play store. byrotation.com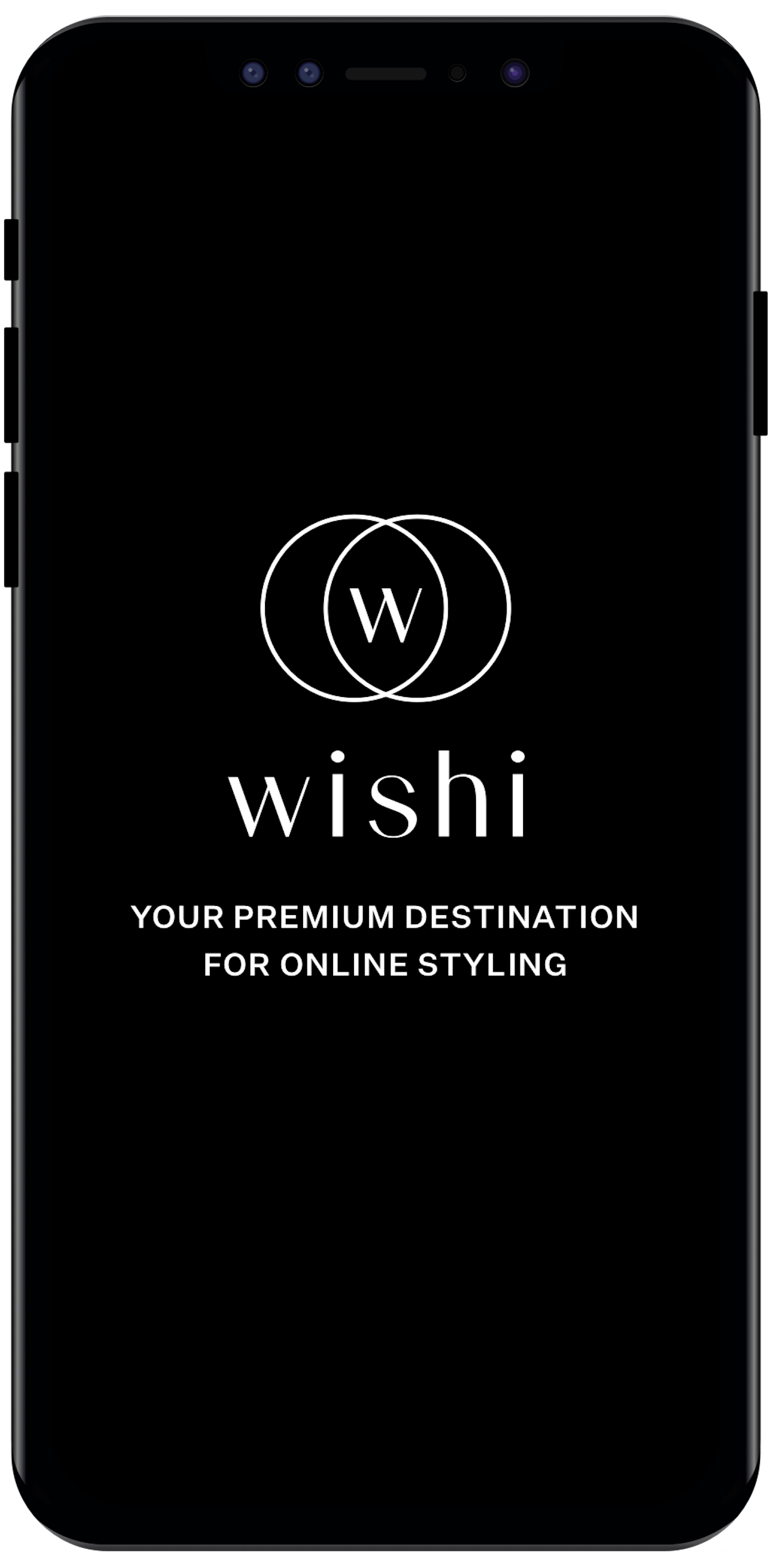 3 of 4
Wishi
Best for: expert shopping advice from stylist-to-the-stars Karla Welch and her crack team. Get personal suggestions for what to buy now and upload your most-worn favourites to get new how-to- wear ideas. Download from Apple. wishi.me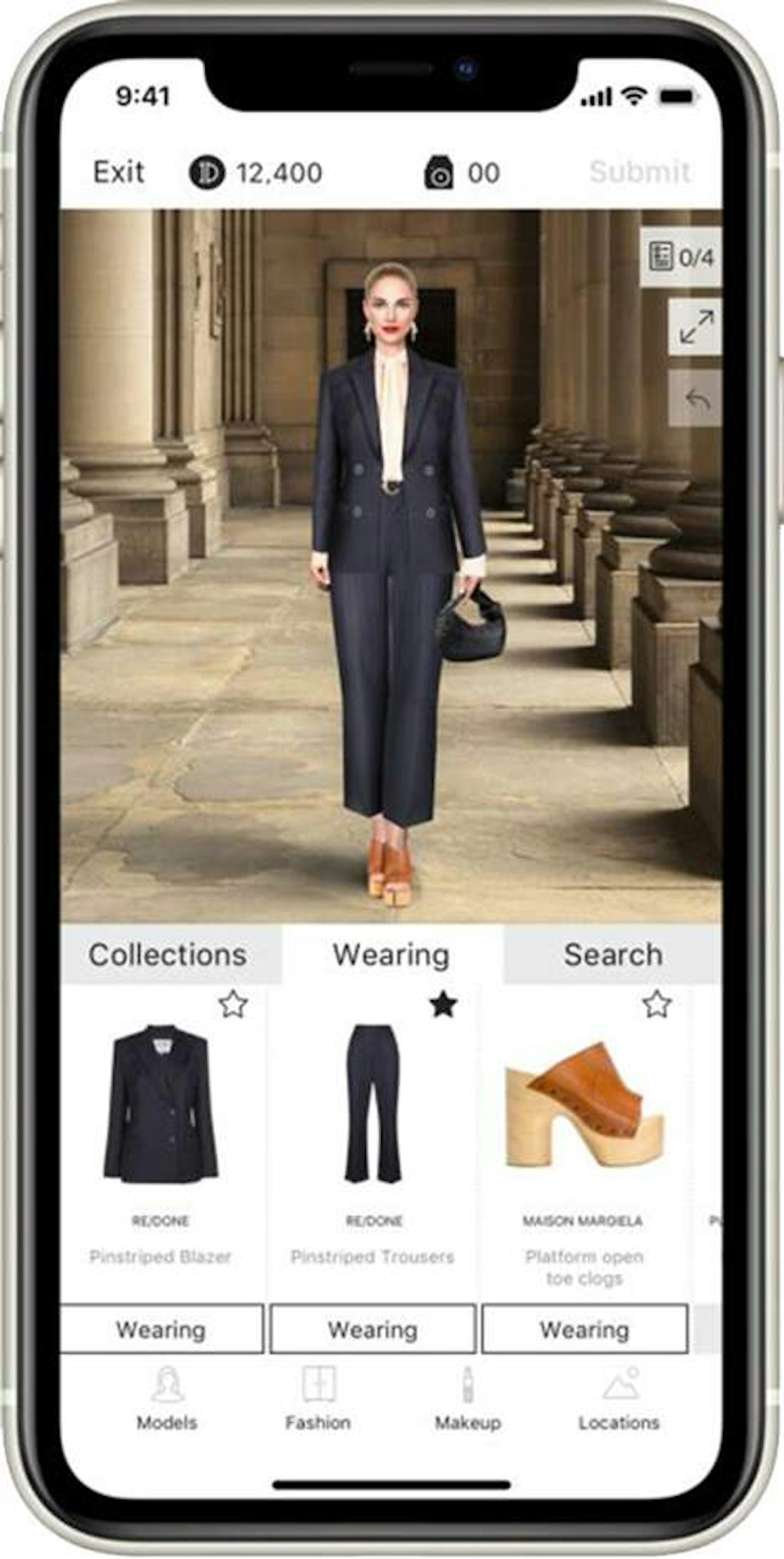 4 of 4
Drest
Best for: escaping reality and honing your styling skills. Dress your virtual model in designer looks, complete challenges to earn points and share your shoots. You can shop your favourite pieces, too. Download from Apple or Google Play store. drest.com