It's that Christmas gift guide time again! And if you're anything like us, 2020 will have given you more reason than ever to want to treat the people you love to something special this Christmas, which is why our guide is packed full of gifting ideas for 2020 - and if you're wondering 'what do I want for Christmas his year?' Then look no further for Christmas list ideas too! Incidentally, if you're still wondering wtf Christmas 2020 is going to be like, check out our countdown guide to the big day...
In the meantime, our elves (that's what we're calling the editorial team these days, guys) have been working hard to pull together this year's Christmas gift guide, featuring all the gift ideas you need to make the most important people in your life smile, whether we all make it together on Christmas morning, or end up having a semi-awkward Christmas present-opening session via Zoom (let's all cross our fingers for the former).
If you're after something really special to thank your best friend for all the emotional support (and fun) she's bestowed upon you this year we've got out guide to Christmas gifts for her.
SHOP: The Best Christmas Gifts For Women 2020 (SLIDER)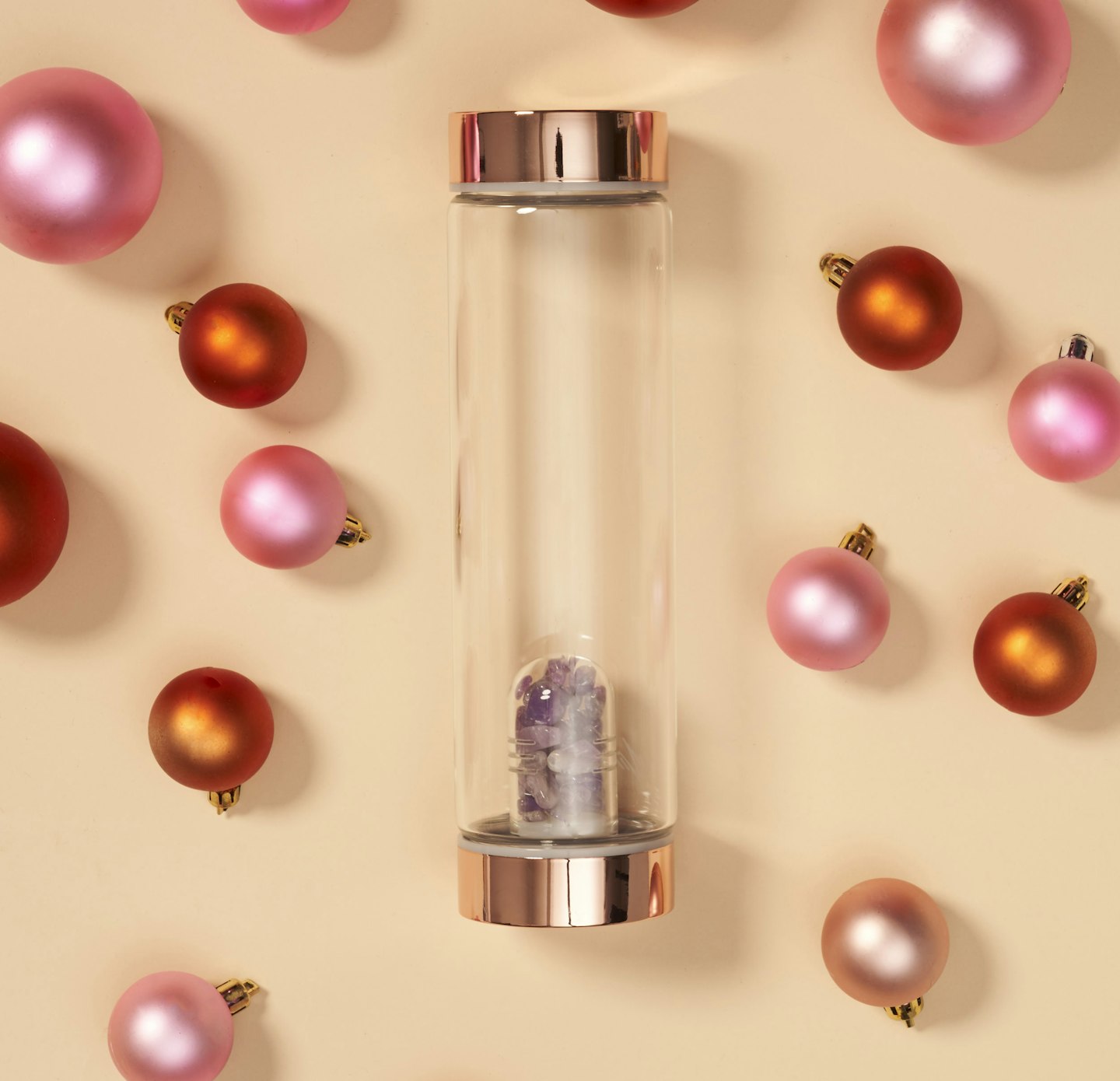 1 of 22
Niki by Nikita Amethyst Crystal Infused Elixir Glass Water Bottle, £40, Harvey Nichols
If your mate is feeling a little anxious during this unsettling time (let's be honest, who isn't?!) then we have the perfect gift. Keep her hydrated and revived with this gorgeous Amethyst-infused water bottle, which helps combat anxiety and sadness with every sip. And the removeable glass dome means she can switch out her crystals to suit her mood.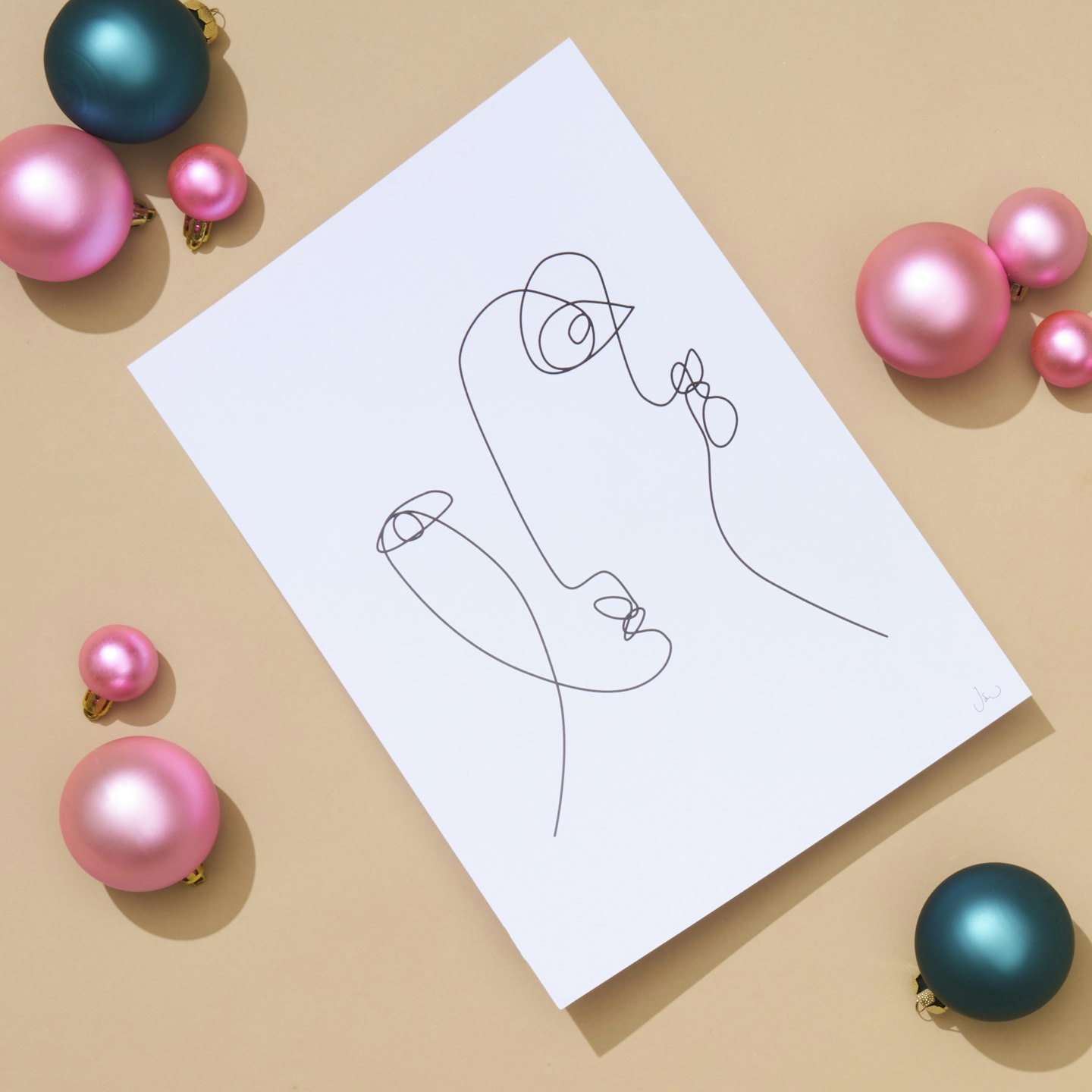 2 of 22
Limited Edition Line Art Face Print, £15, Etsy
Treat her walls to this chic monochrome line-art print from Grazia's brilliant Art Editor, Jess Snow. All prints are signed and numbered in a limited edition of just 20 per size, per print, so get in quick!
3 of 22
Lenovo Smart Clock with Google Assistant, £79.99, Very
Help your friend kickstart her day with this clever smart clock. She will be able to play her favourite tunes and connect with her other smart home devices using just her voice. The dashboard is very impressive and actually means she can, in theory, control everything in her house from her bed. Heaven.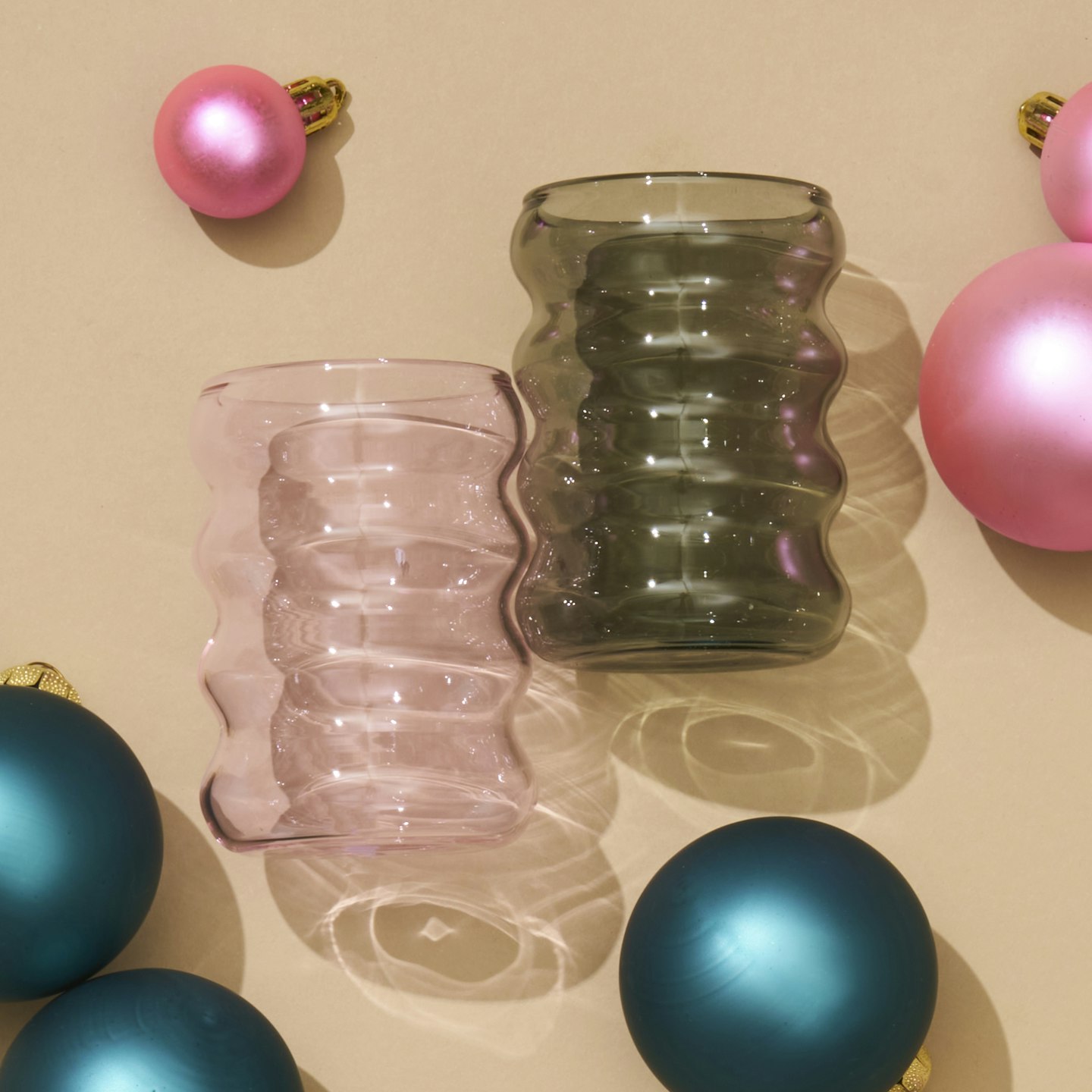 4 of 22
Sophie Lou Jacobsen Ripple Cups in Smoke and Pink, £25 each, End Clothing
We fell in love with these perfect glasses the second we laid eyes on them. Designed by the brilliant Sophie Lou Jacobsen, they are characteristically quirky yet pretty and would make a very special gift. Now just to decide upon the colourway…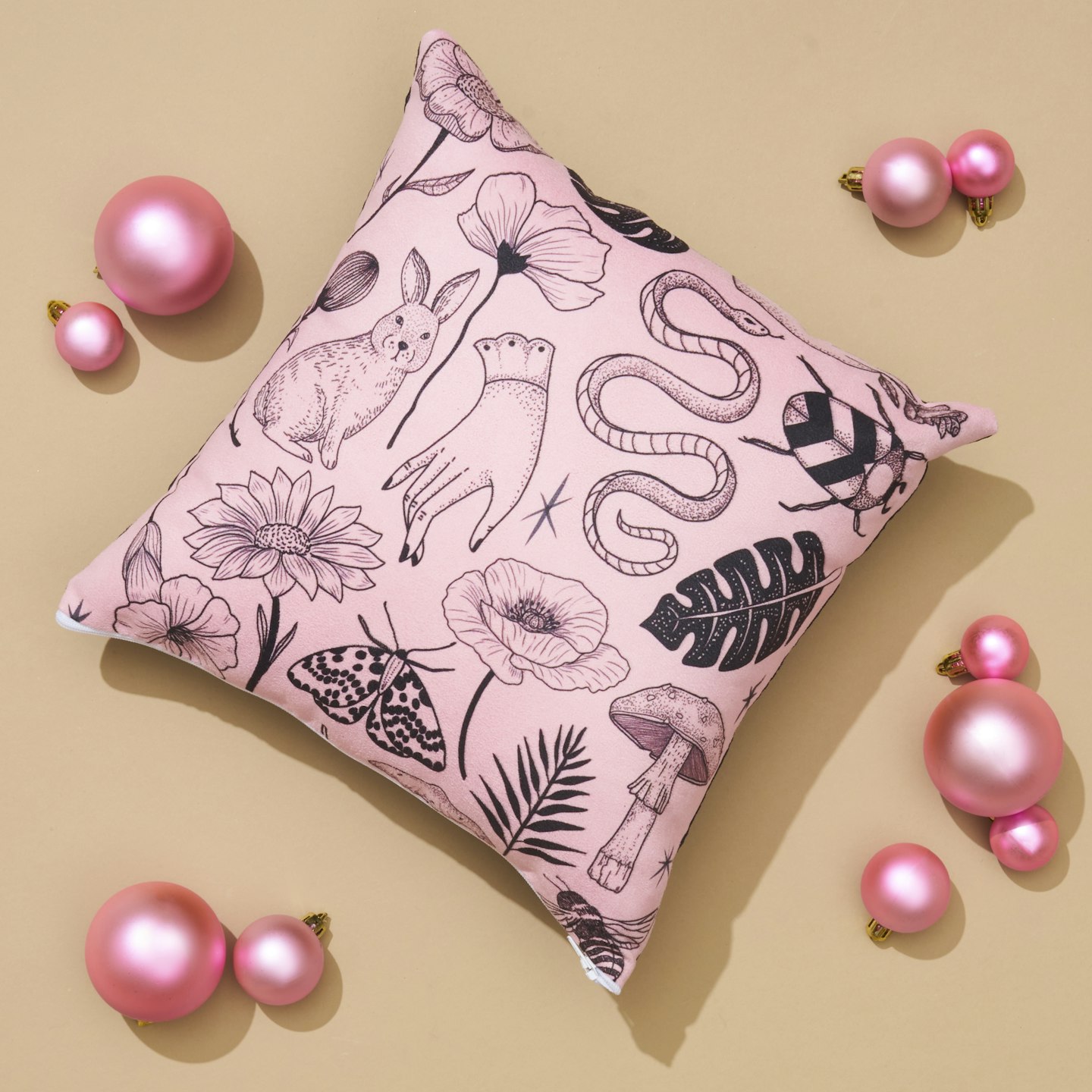 5 of 22
Nature Cushion, £29, Fy
Brighten up your best friend's sofa with this gorgeous dusky pink, nature-print cushion. Reminiscent of old-school tattoos (without the commitment), these soft cushions are hand-cut and sewn to order. We love!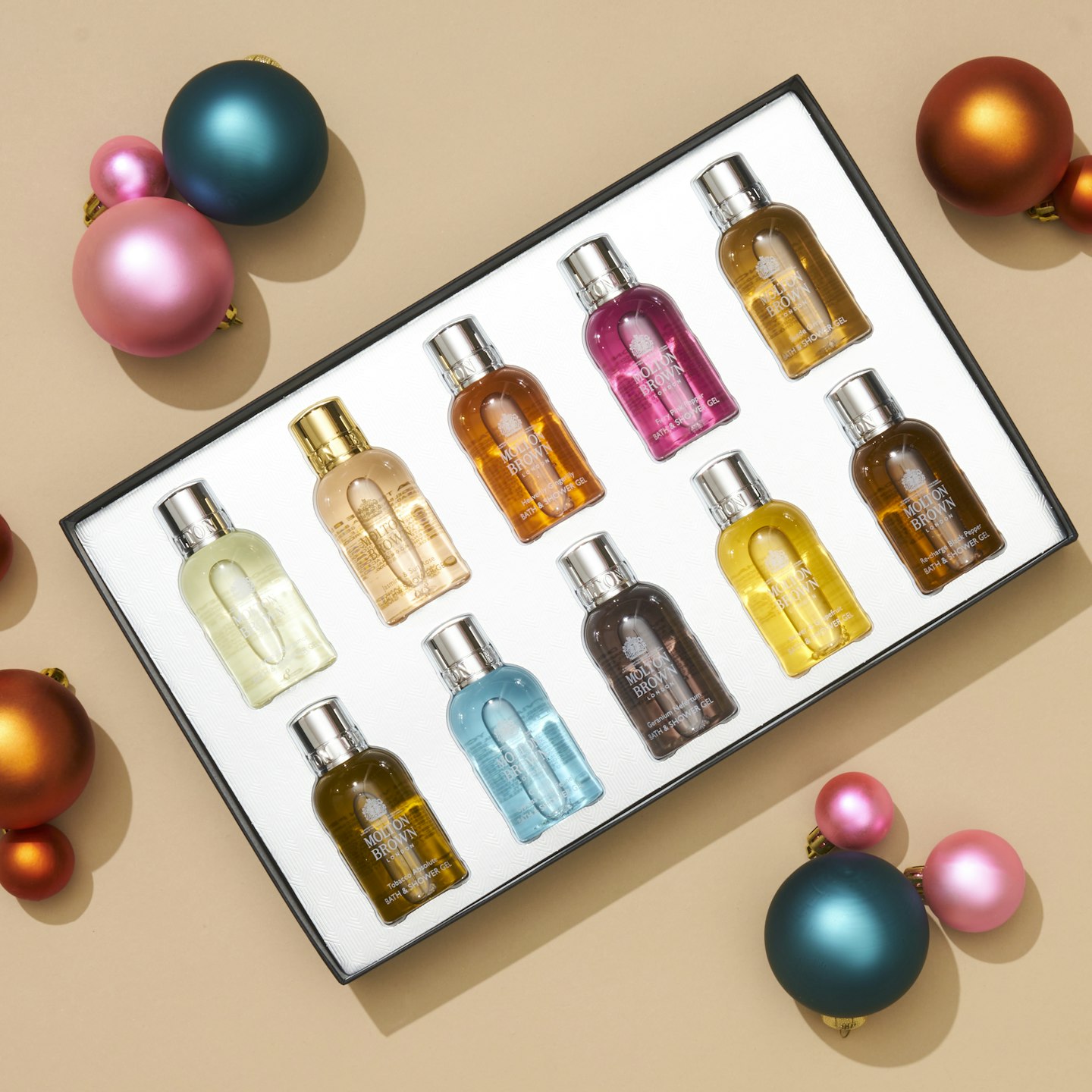 6 of 22
Stocking Filler Gift Set, £40, Molton Brown
This limited-edition set contains no less than 10 shower gels by fragrance experts, Molton Brown and is a great way to sample a wide range of scents fully before deciding upon your favourite. We recommend Heavenly Gingerlily and Fiery Pink Pepper for the win.
7 of 22
Winter Woodland Aromatherapy Duo, £20, Neal's Yard Remedies
Bring the gorgeous scent of winter inside with this sweet kit containing fragrance oil and a ceramic fragrance stone. Simply add 6-8 drops of the oil onto the fragrance stone, hang it and inhale!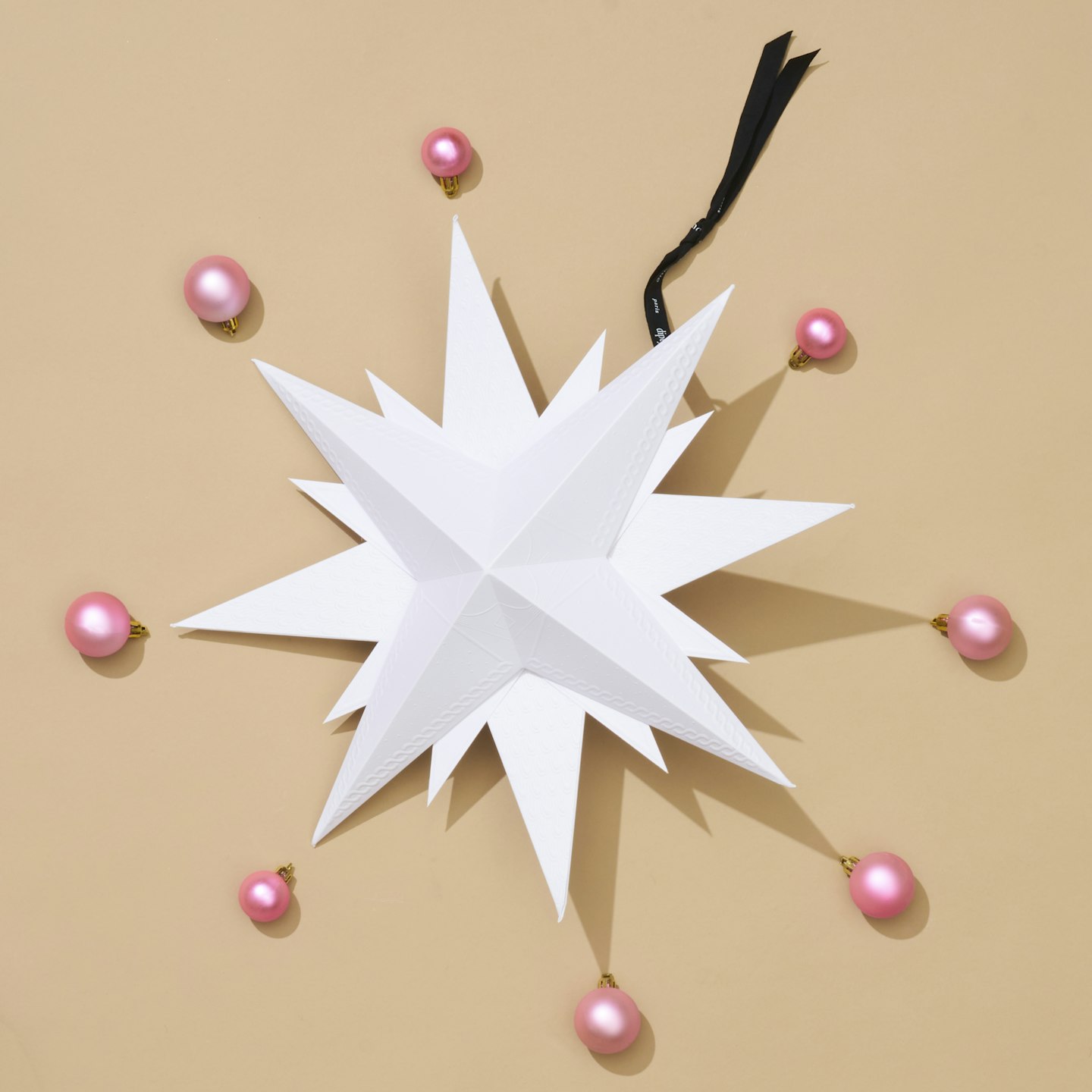 8 of 22
Scented Star, £60, Diptyque
Diptyque has only gone and won Christmas with this chic, scented white star. Simply hang it as a decoration and you can expect your house to smell incredible. This has our fireplace written all over it.
9 of 22
Slip Silk Leopard-print Face Covering, £39, Selfridges
It's looking like face-covering will be mandatory well into 2021, so why not treat her to this newly-launched luxe silk mask from Slip. Not only does it look great, but also will be kinder to her skin and hair than its rougher counterparts.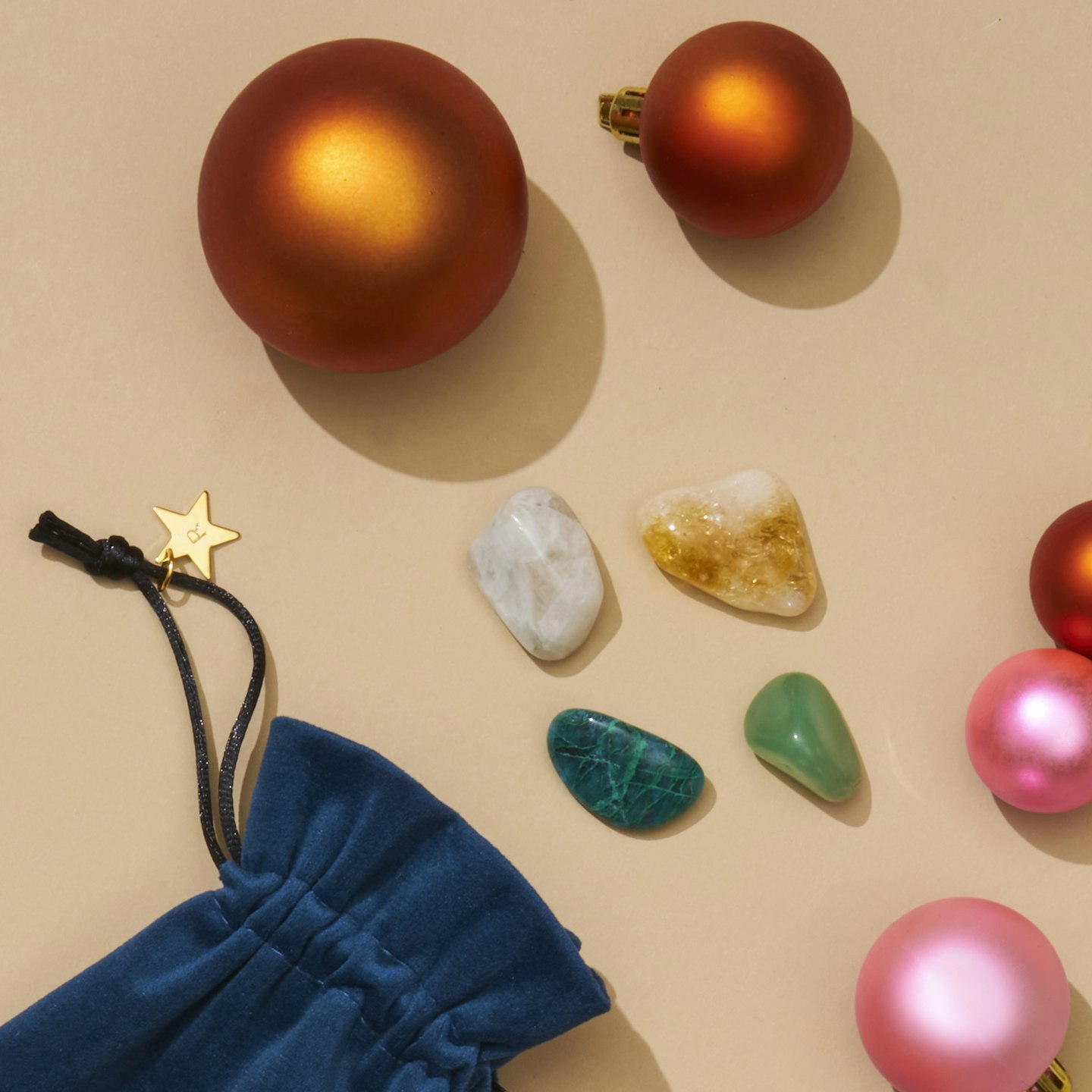 10 of 22
Crystal Kit For Feminist Empowerment, £16, Not On The High Street
If your friend needs a helping hand and a swift tap in the right direction, then may we recommend these crystals, all selected for female empowerment. This handy kit comprises four crystals: Chrysocolla- the ultimate empowerment stone, moonstone- emotions and thoughts balancer, citrine- the positivity stone and aventurine, which is believed to bring success and encourage leadership. She can either carry them on her or place them on her desk, where they will look rather pretty too.
11 of 22
Hedvig Ceramic Pot, £37, Fy
We have a lot of time for sweet little Hedvig and reckon she would be right at home with a tiny plant in her. As all Hedvigs are hand-thrown and painted, each one is completely unique. Rather like our best friends.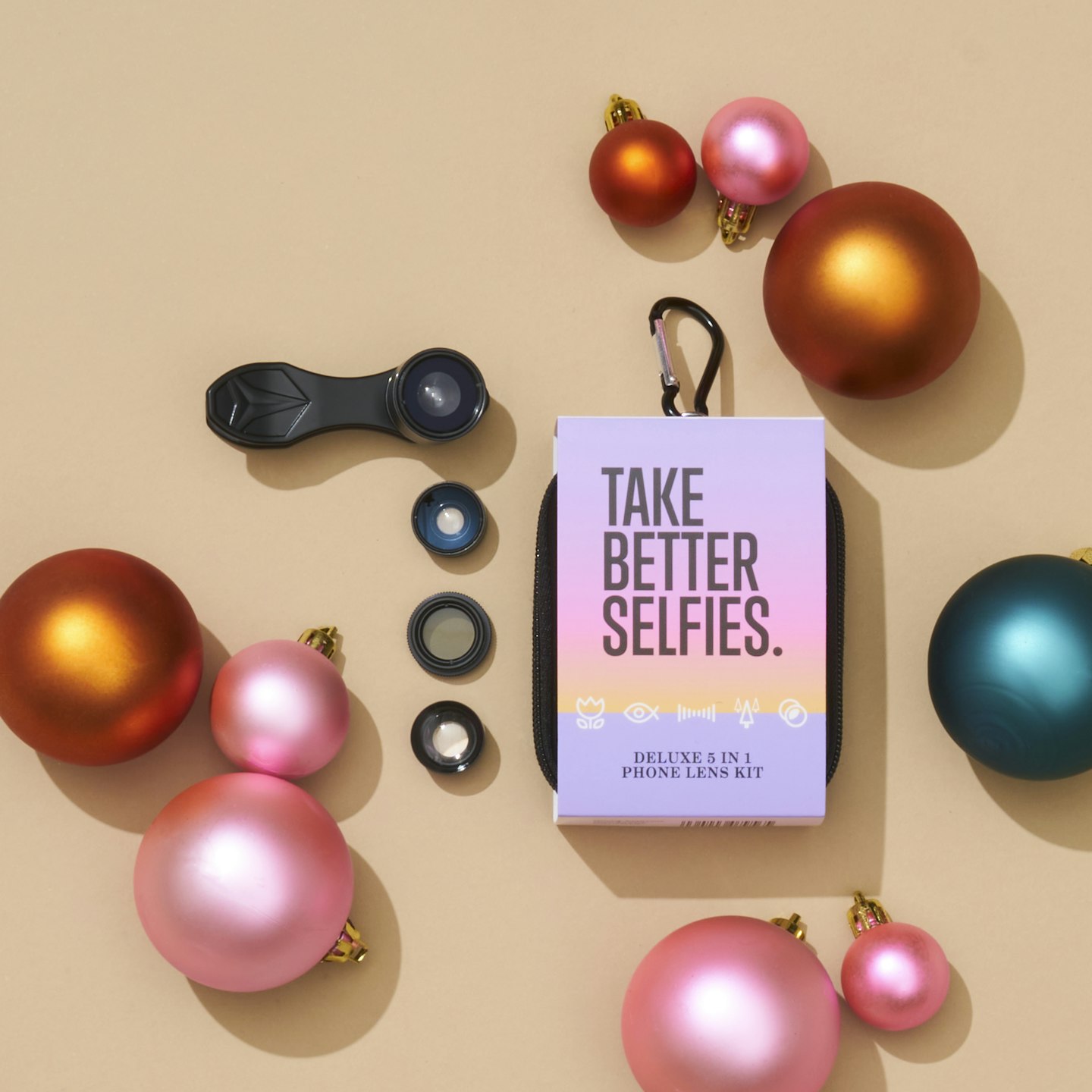 12 of 22
Selfie Phone Lens Kit, £19.99, Firebox
Elevate your mate's Instagram game with this kit from Firebox. The set includes fisheye, wide angle, macro, telescopic and CPL lenses, which attach to both front and rear facing phone cameras. And as they clip to your phone in seconds, they will never miss that shot again.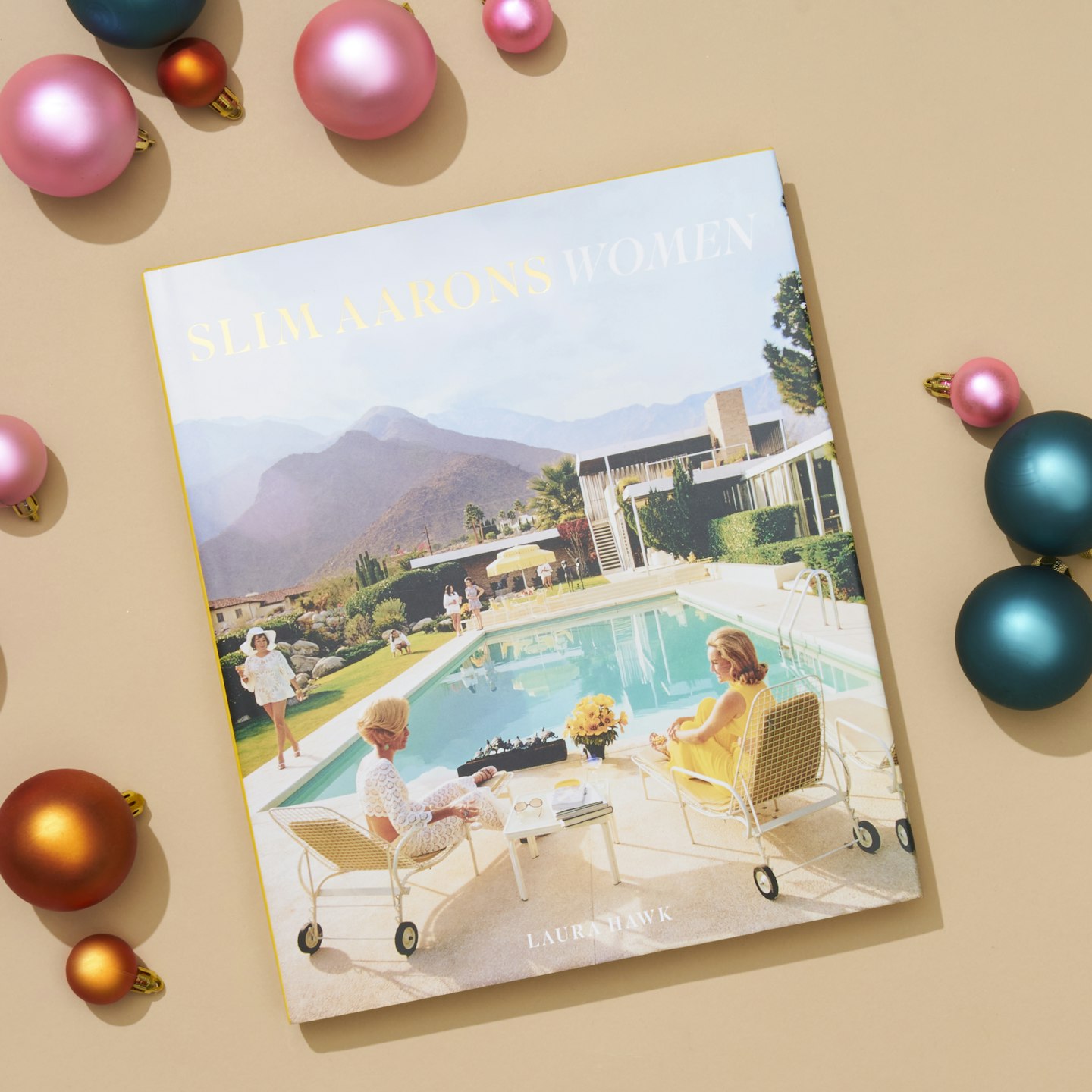 13 of 22
Slim Aarons: Women, Amazon
If your friend misses travelling to far flung destinations (we can relate) then surprise her with this brilliant photobook themed around amazing women. Packed full of society women, celebrities and royalty- she will be transported back to a fun bygone world full of attractive people in attractive places.
14 of 22
Jaffa Cake Gin, £27.95, Master of Malt
If your mate loves both Jaffa Cakes and gin then this is a no brainer. We also happen to have it on good authority that it makes the best Negronis in the world.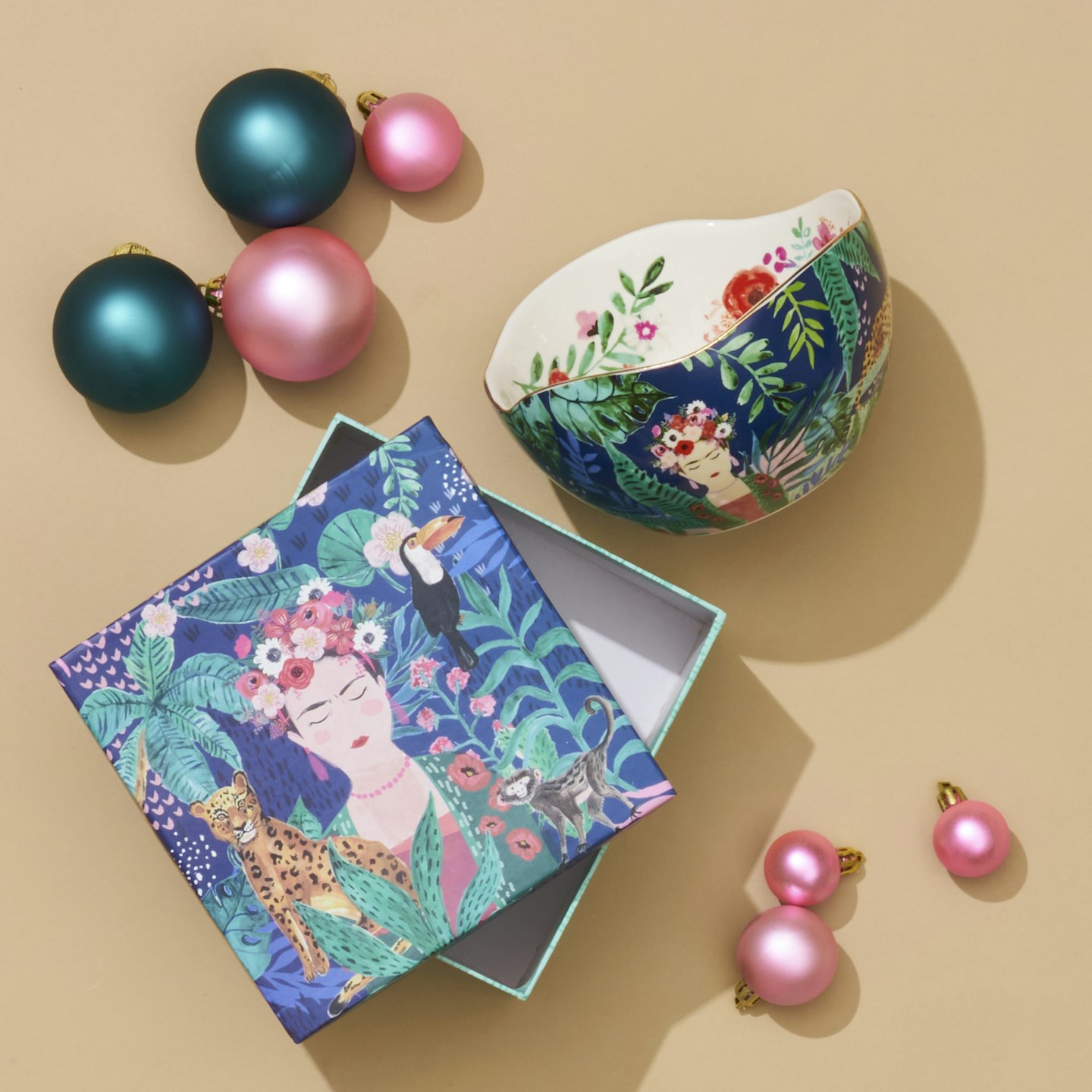 15 of 22
Tropical Illustrated Frida Kahlo Bowl, £17.99, Trouva
We don't know how anyone could fail to fall in love with this gorgeous Frida Kahlo bowl. The illustration, the wavy top, the colours, the animals… we could go on. And to top it off, it comes in an equally gorgeous gift box.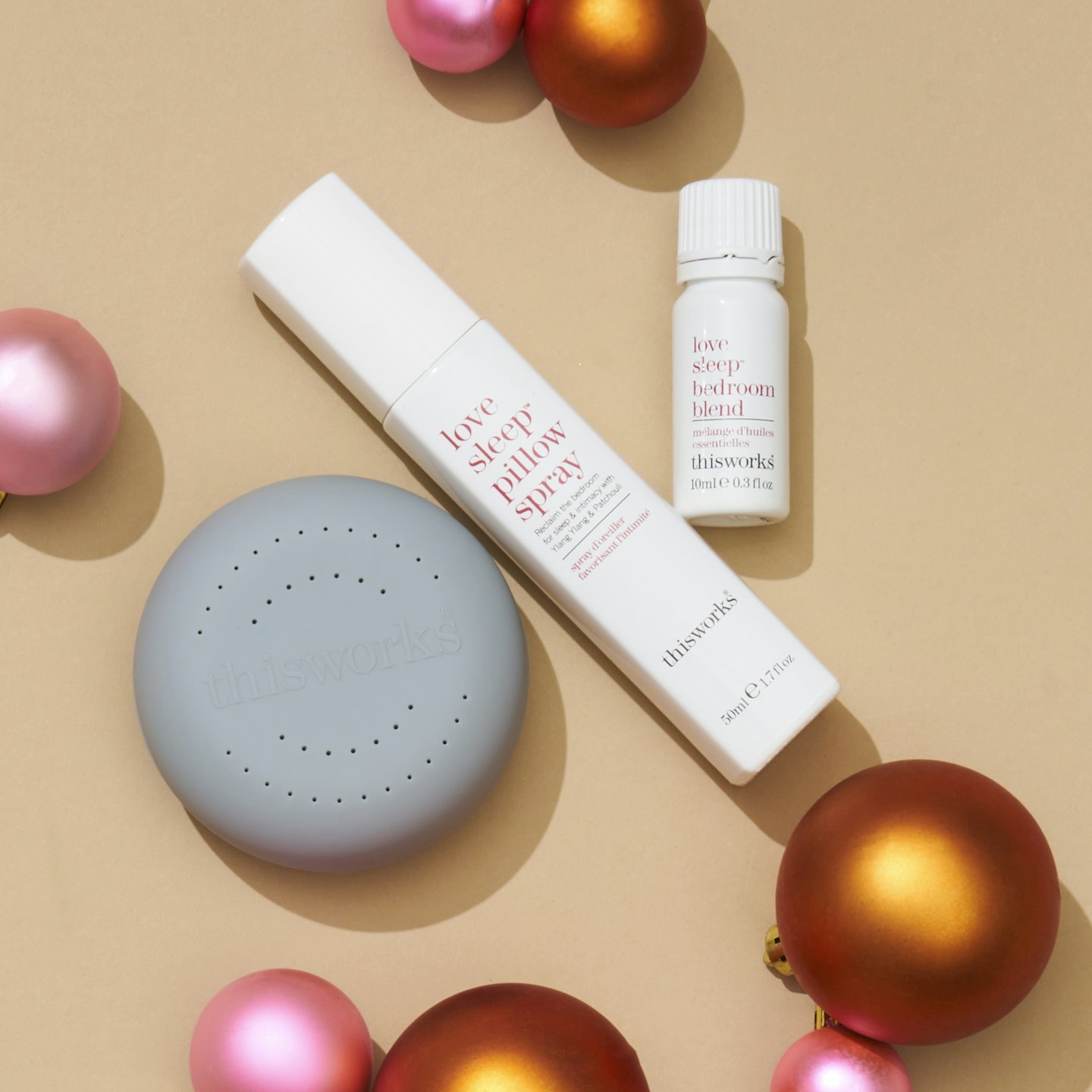 16 of 22
Travel Diffuser & Love Sleep Bedroom Blend, £45, thisworks
If your friend could do with a little help between the sheets this winter, then thisworks holds the key. Treat them to this travel diffuser + love sleep bedroom blend or spray which will help them connect more intimately with their partner and feel more relaxed and able to switch off from the day's toils at night.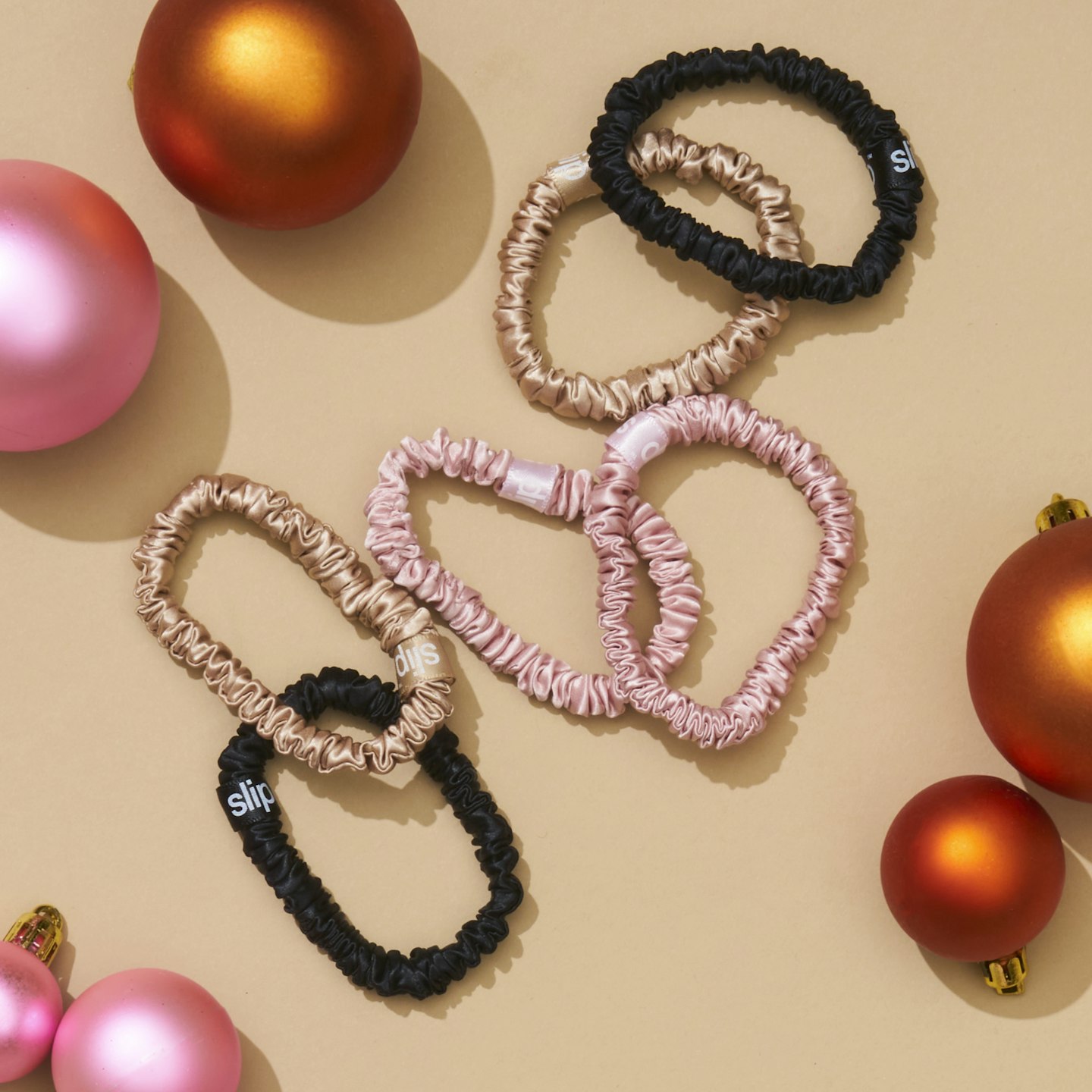 17 of 22
Set of Six Slip Silk Skinny Scrunchies, £39, Cult Beauty
Designed to avoid hair creases, these skinny scrunchies not only look cute, but also protect your hair from the strain caused by most other hair ties. We love the pink, caramel and black set which are a good basic starting point for your silk scrunchie wardrobe.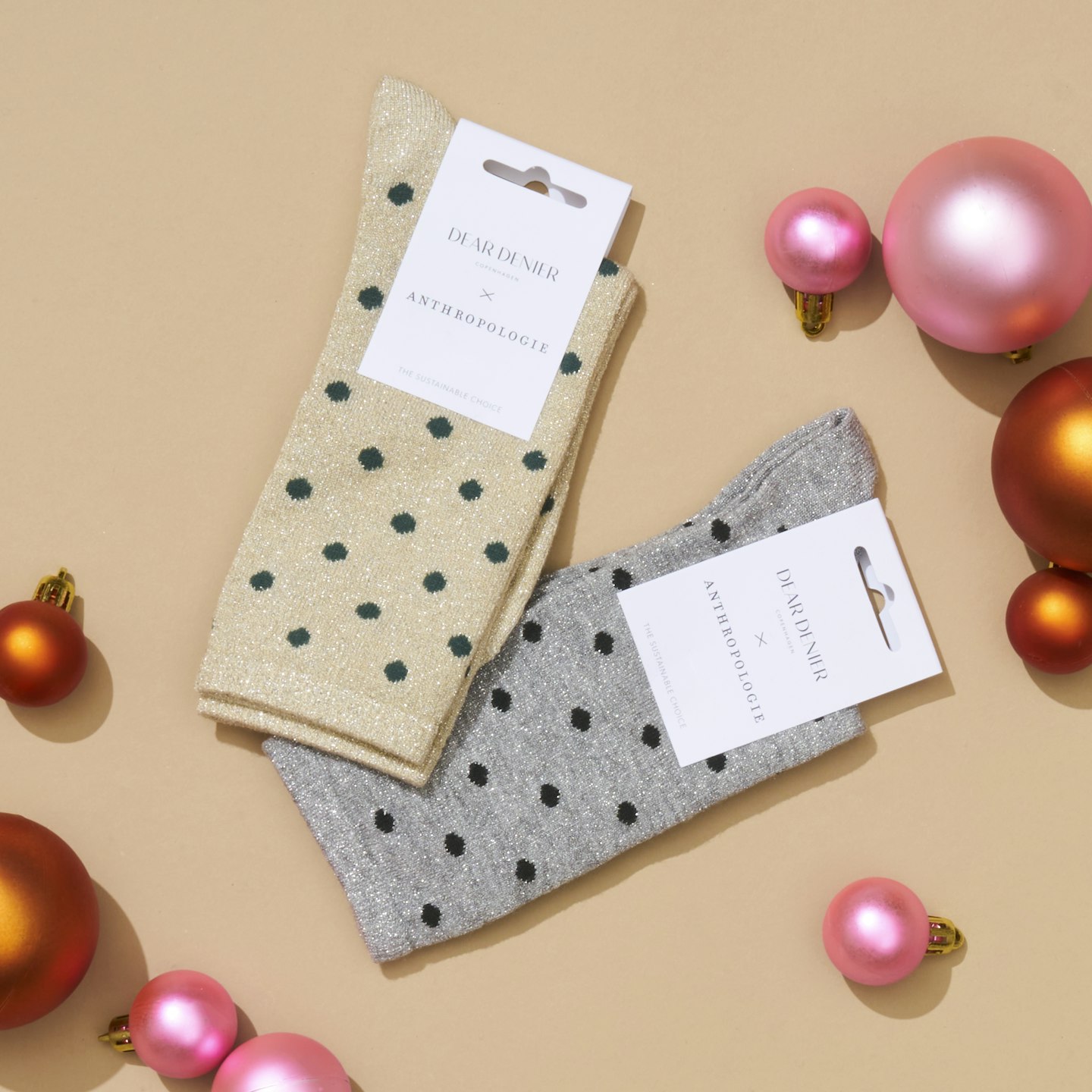 18 of 22
Metallic Dot-Print Socks, £10 each or £15 for two pairs, Anthropologie
These Nordic socks would make a brilliant stocking filler for your fashion-forward friend. Whether they go bold wearing them with heels and a dress, or take a subtler approach, just peeking under jeans, they are sure to be a winner.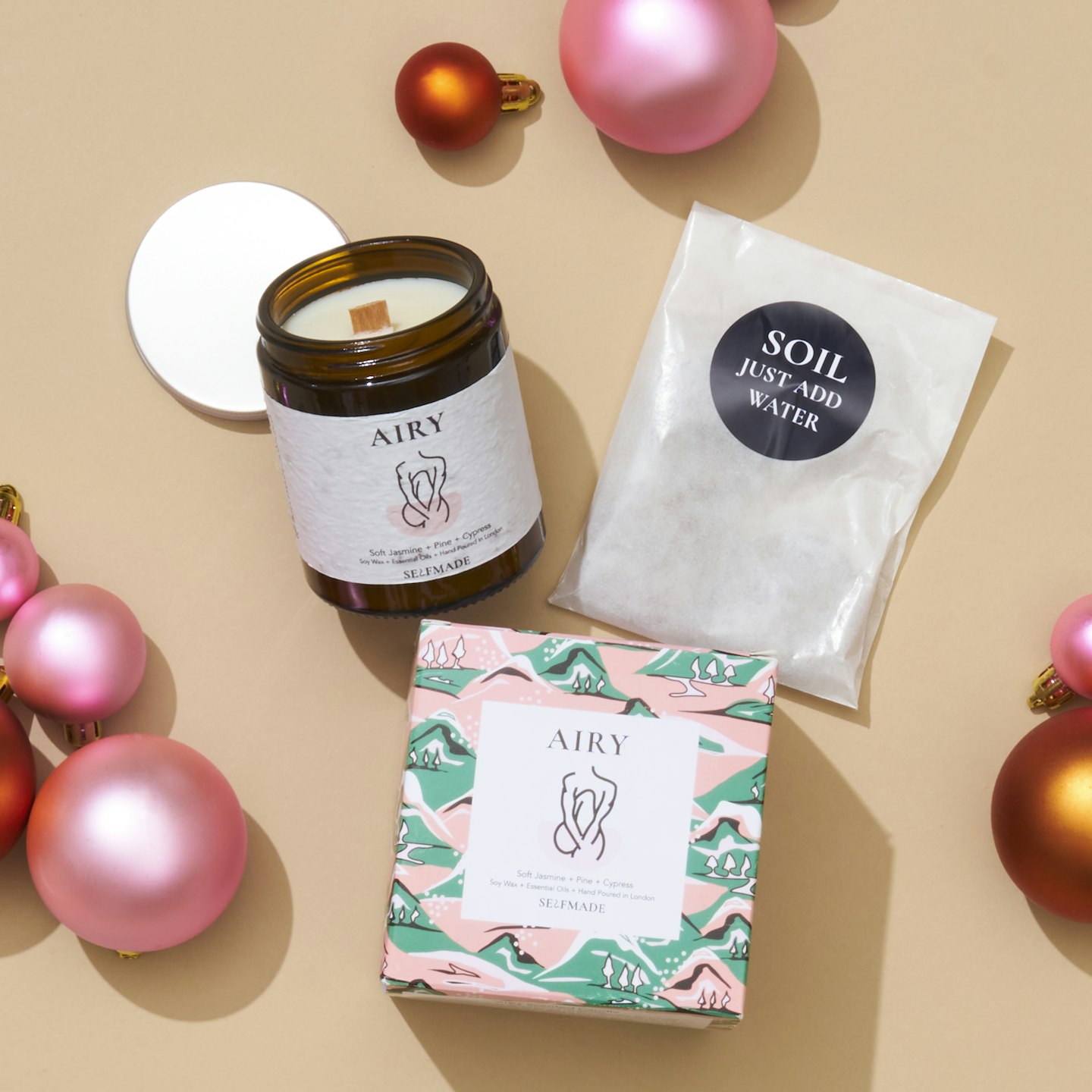 19 of 22
AIRY Scented Candle, £28, Selfmade
These eco-friendly, vegan candles not only look and smell delicious, but also have a second life as you can plant the jar, with seeded label, to grow poppies. And on top of this, 5% of profits are donated to the Black Minds Matter Charity. Win win.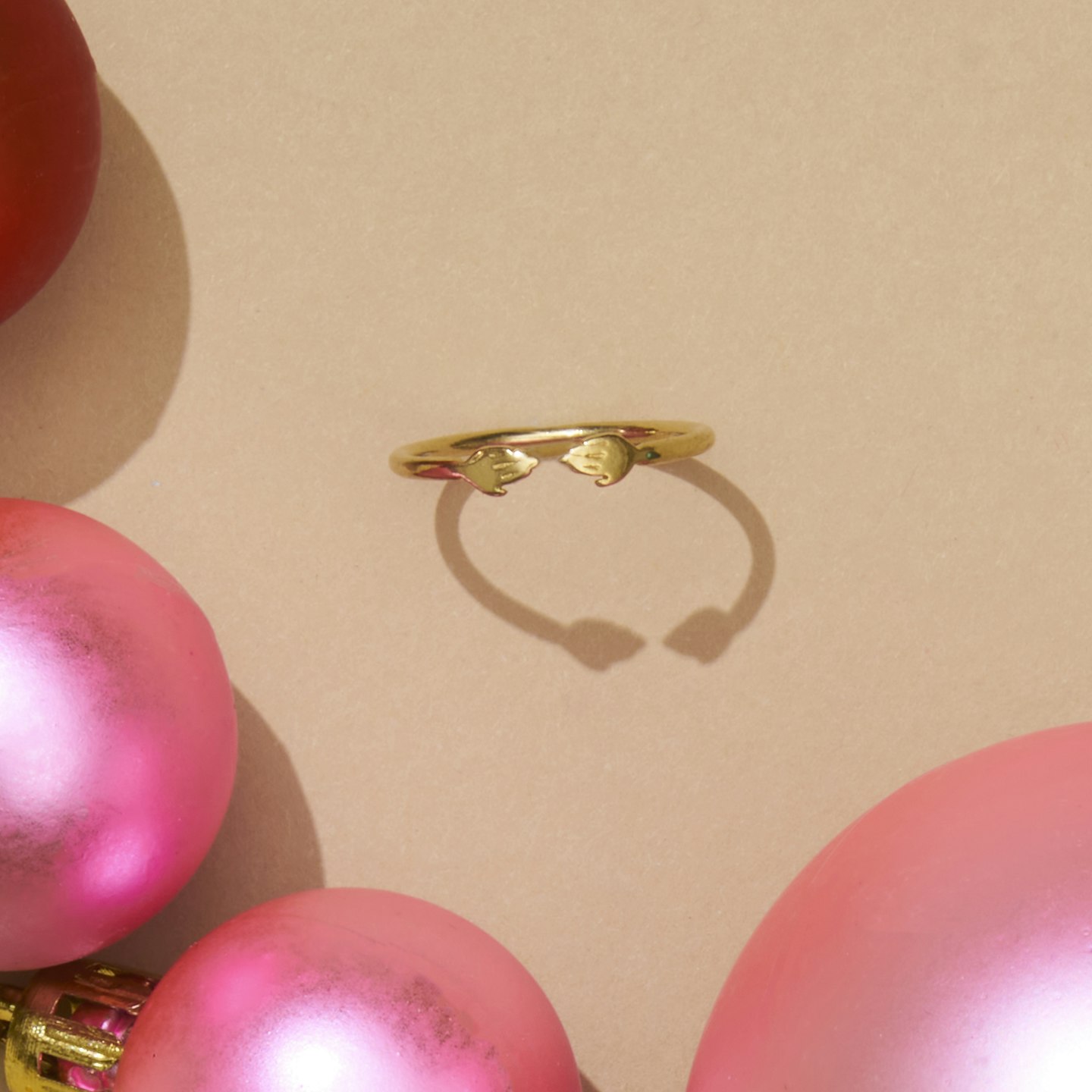 20 of 22
Share A Hug Ring, £27, Not On The High Street
If you often wish you could see your best mate and give her a big squeeze, then this is the gift for you. Give her a constant finger hug with this sweet ring from Posh Totty. And you don't even need to know/guess her ring size, as it's fully adjustable. And as this was created in partnership with Women for Women International, £2 of the proceeds of each ring go directly to the charity. It's a no brainer.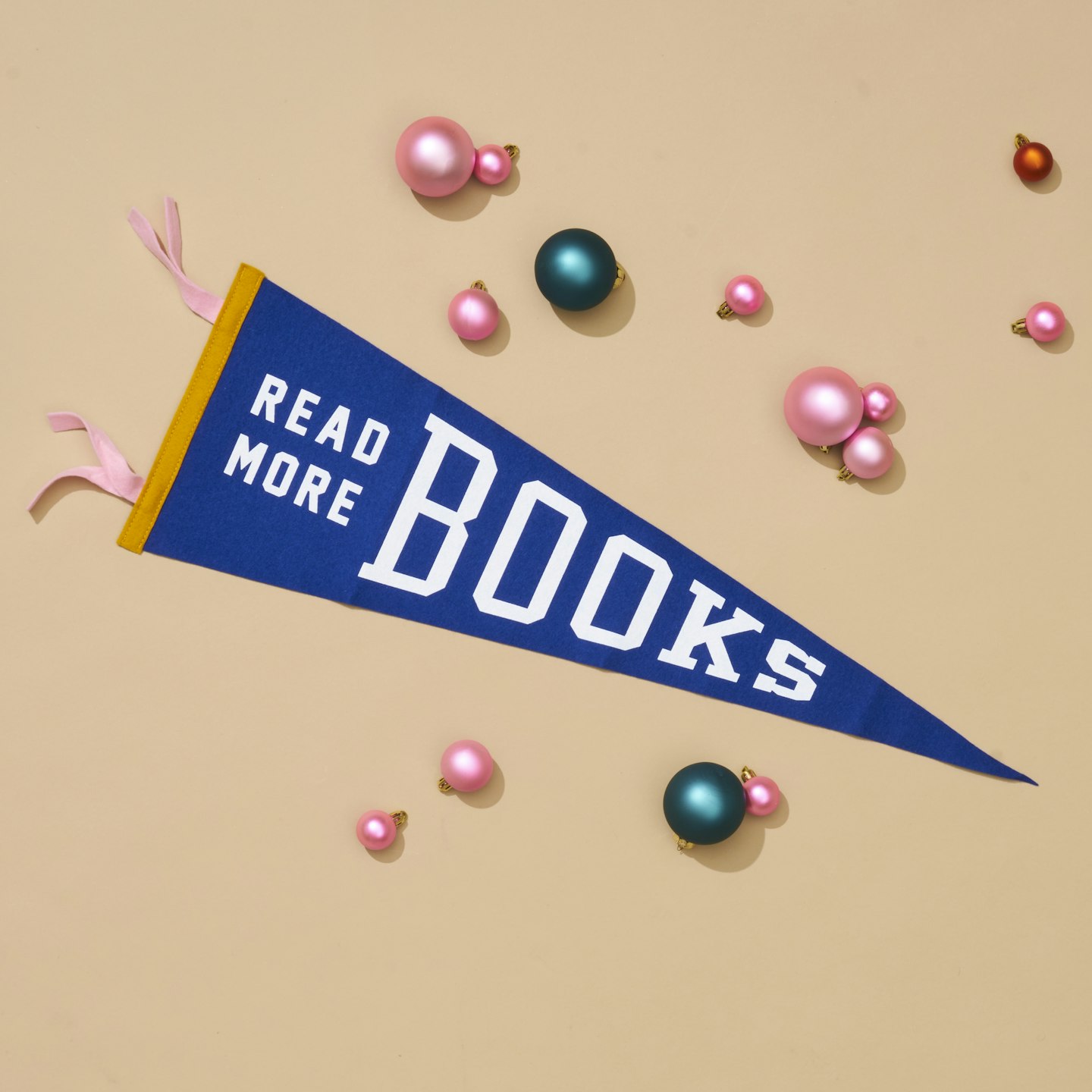 21 of 22
Read More Books Pennant Flag In Dark Blue, £25, Counter Print
There is nothing better than curling up with a good novel when it's cold outside, so why not help her remember that huge pile of books she needs to get through, with this cool retro pennant flag.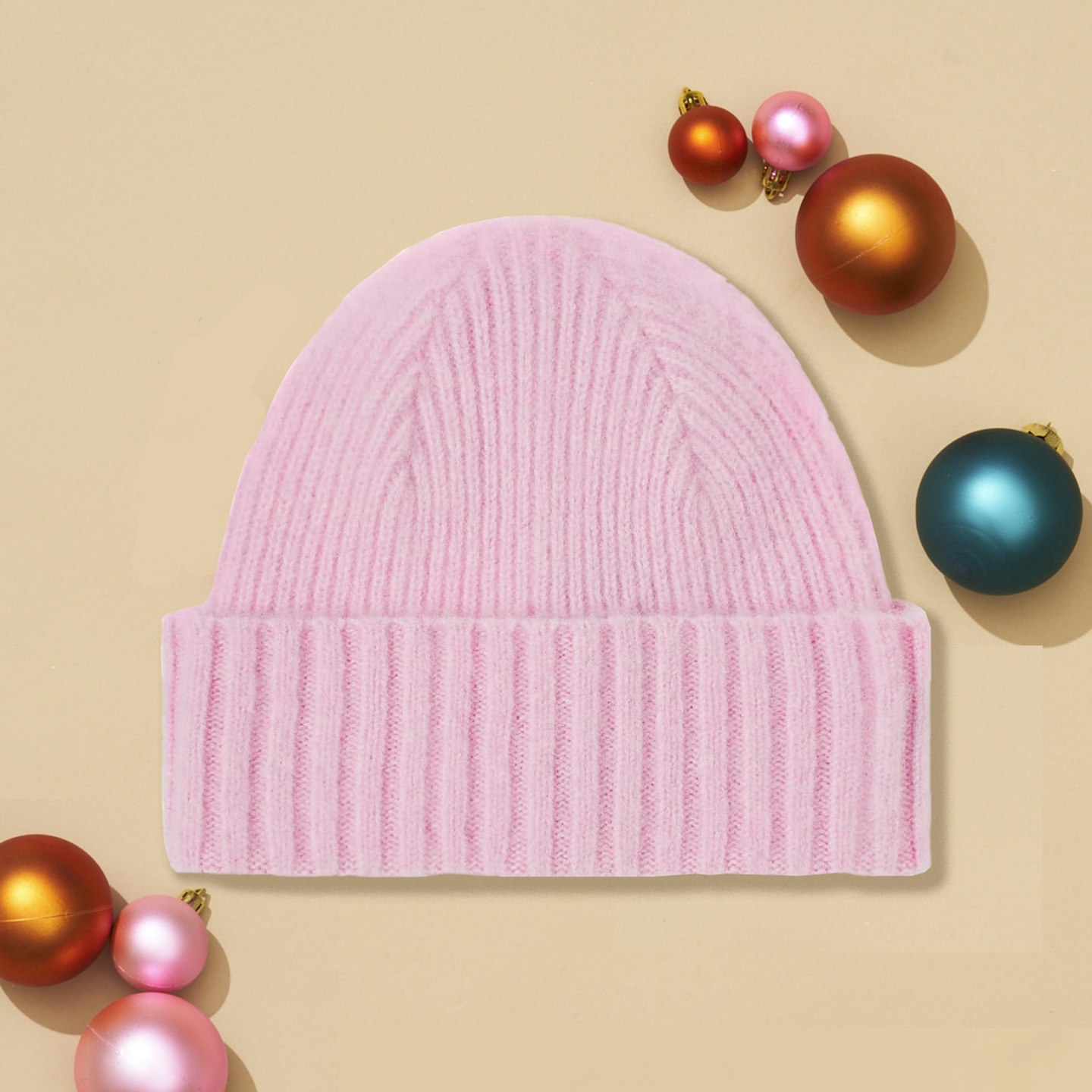 22 of 22
Howlin' King Jammy Hat, £49, End Clothing
Keep her head warm (and highly strokable) with this heavenly Scottish-made beanie.
If you think it's high time you got your mum something special to thank her for all the extra childcare hours she's put in since March, then we've got ourultimate guide to Christmas gifts for mum. And if you're agonising over what to get the person who has everything, and really doesn't need another pair of socks - check out our guide to thebest personalised Christmas gifts.
Christmas gift guide 2020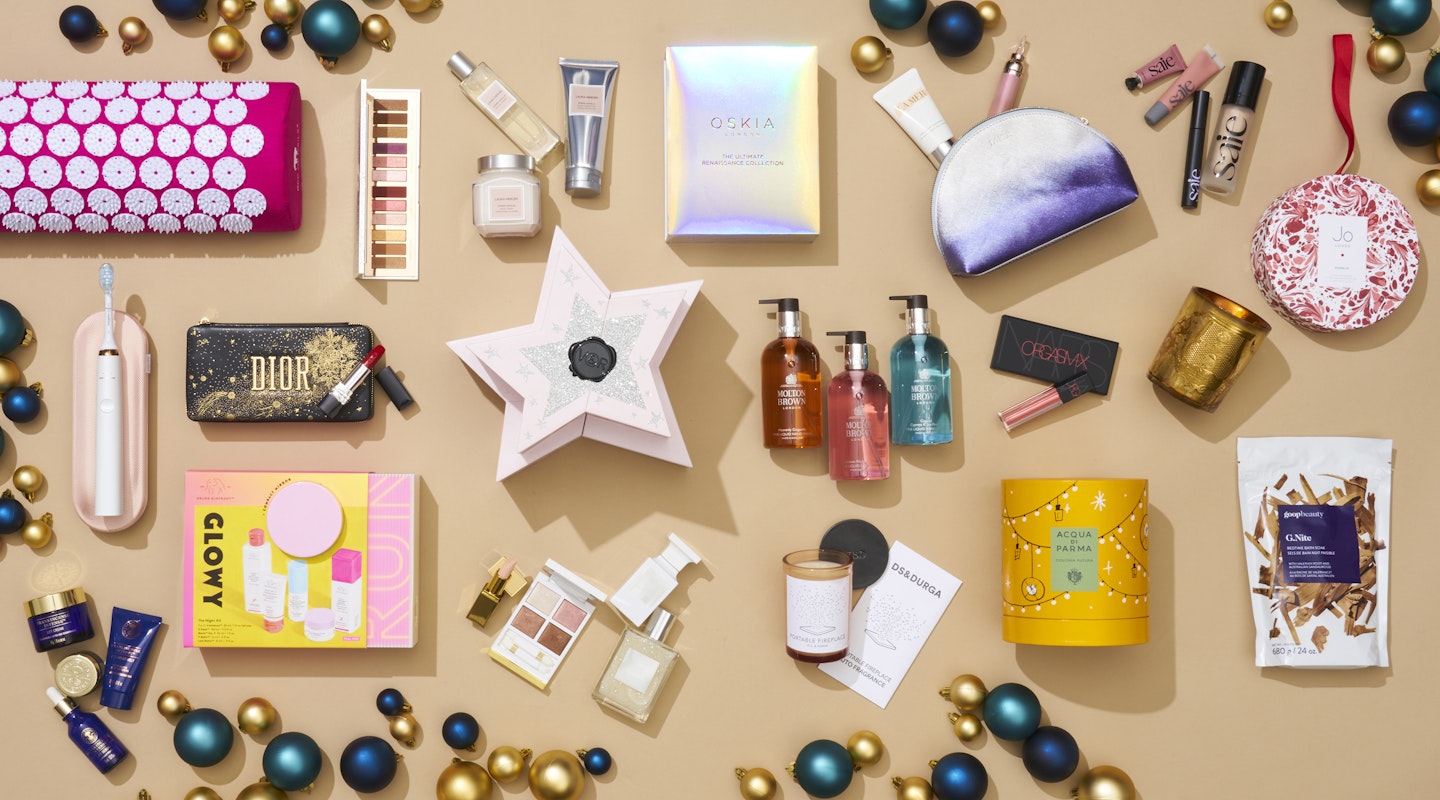 1 of 6
Christmas beauty gifts
This year has been tough, but it has turned a spotlight onto the importance of self-care and wellness. And these are two things we happen to know rather a lot about. And, of course, Christmas wouldn't be Christmas if we didn't receive a shiny, luxe surprise in the form of a Christmas beauty gift – even if that means treating ourselves.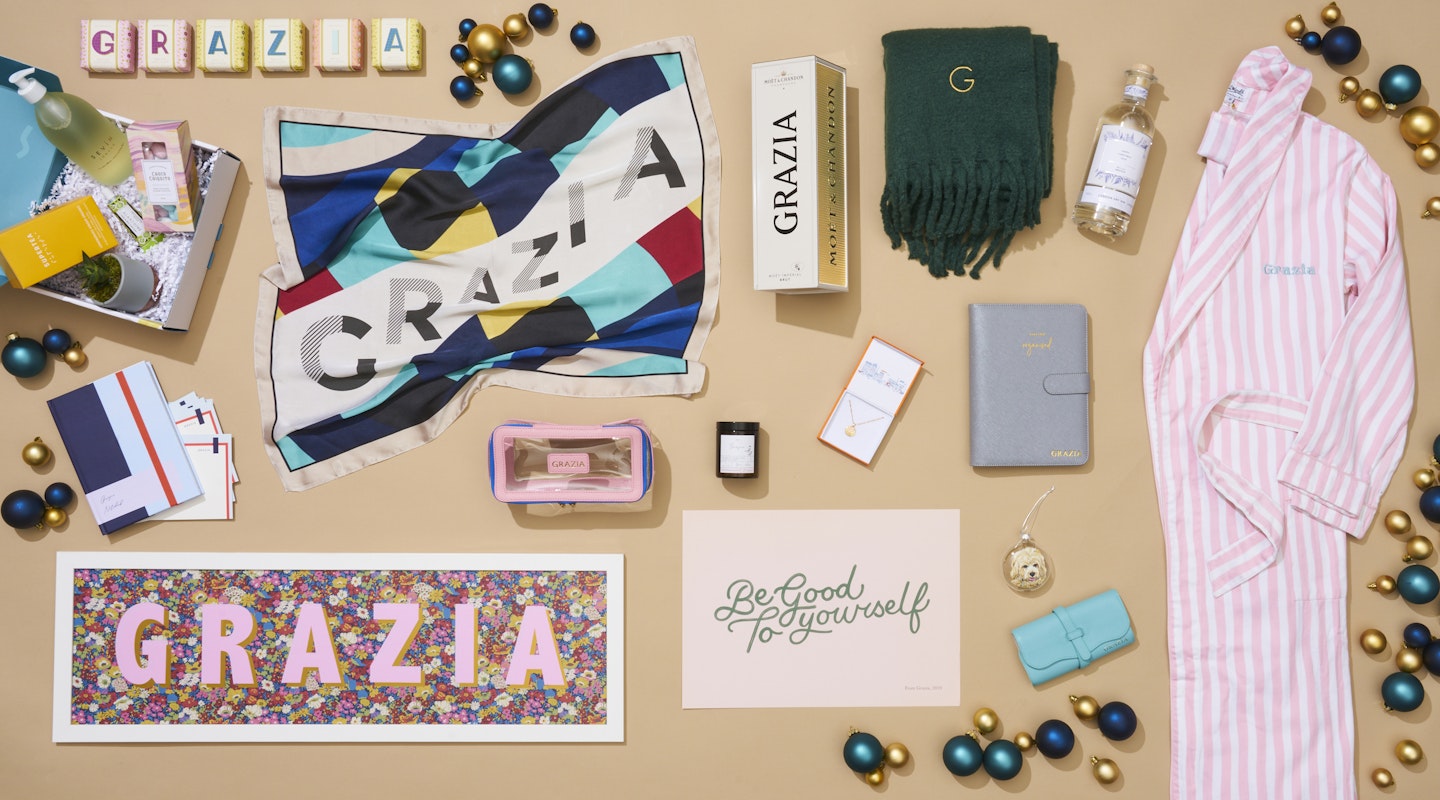 2 of 6
Personalised Christmas gifts
If you're looking for personalised Christmas gifts to show your nearest and dearest that you've put a lot of thought into your Christmas shopping this year, you've come to the right place. Whether you're looking for a small token (a candle, for example) or something more heartfelt (jewellery, perhaps), added personalisation can turn any gift into something even more special.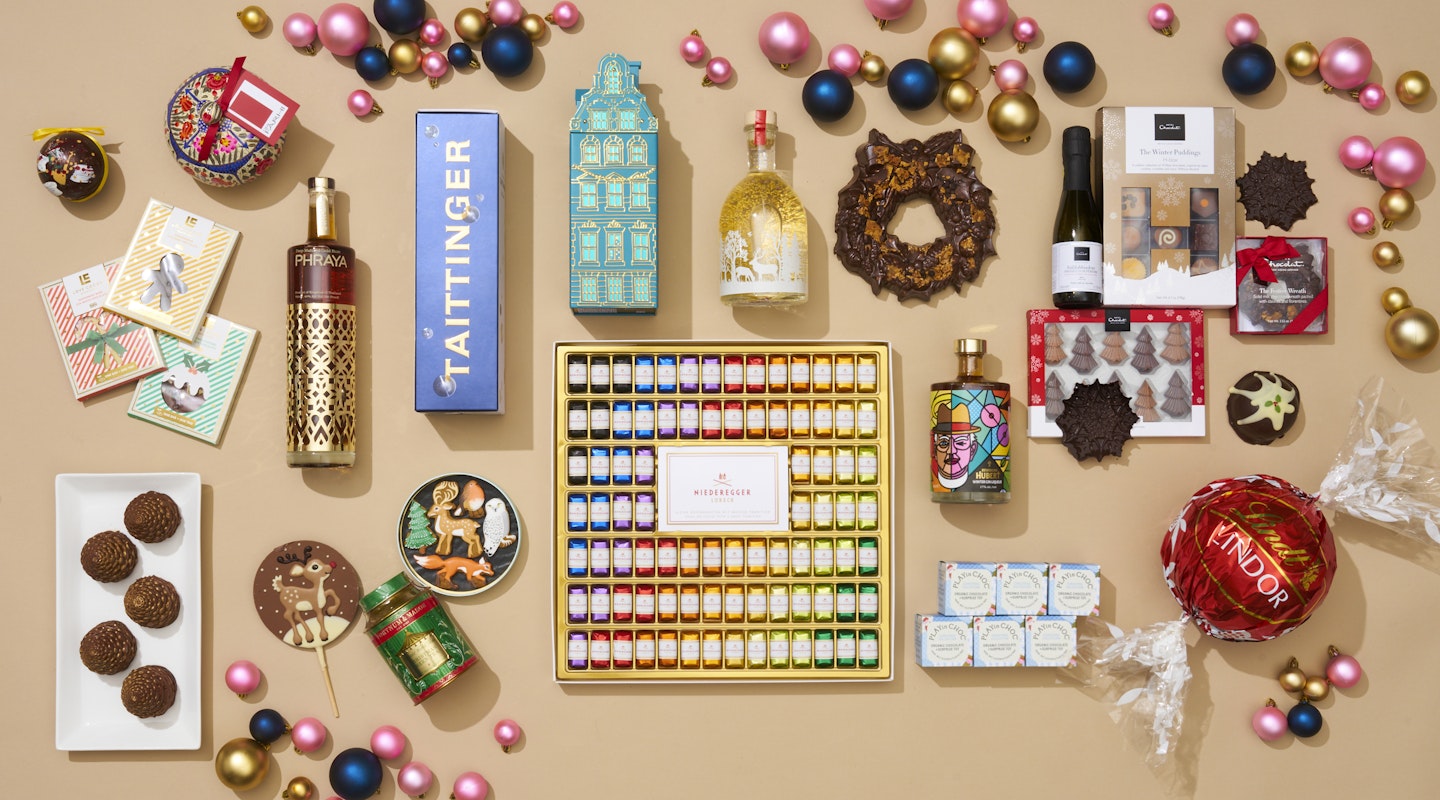 3 of 6
Christmas gifts of food and alcohol
Help make the festive period that bit merrier for your loved ones (and you, of course) with our guide to Christmas food and drink gift ideas. The perfect excuse to crack open a bottle of something delicious and an irresistible snack or two.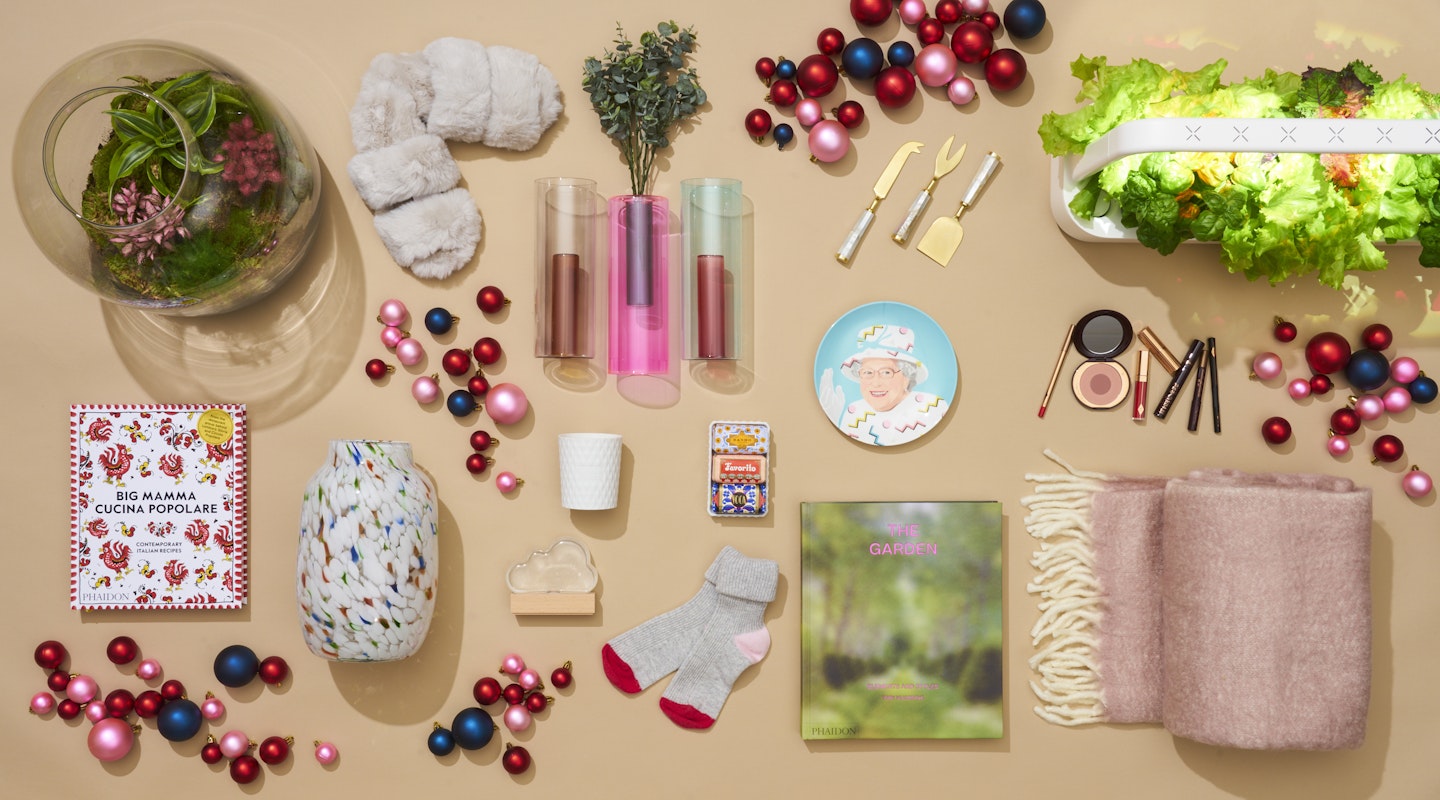 4 of 6
Christmas presents for mums
We're very proud of our guide to Christmas presents for mums, because can be a daunting prospect, trying to find a gift for the most important woman in your life. You've tried family photos, you couldn't possibly buy another bath bomb and it just doesn't seem quite good enough to present her with potpourri, however much she may profess to like it. With that in mind, we have compiled the ultimate guide filled with special, personal presents that are far superior to any of the above. Whether you're buying for your mum, your step-mum, your godmother or otherwise, her Christmas present is well and truly in the bag...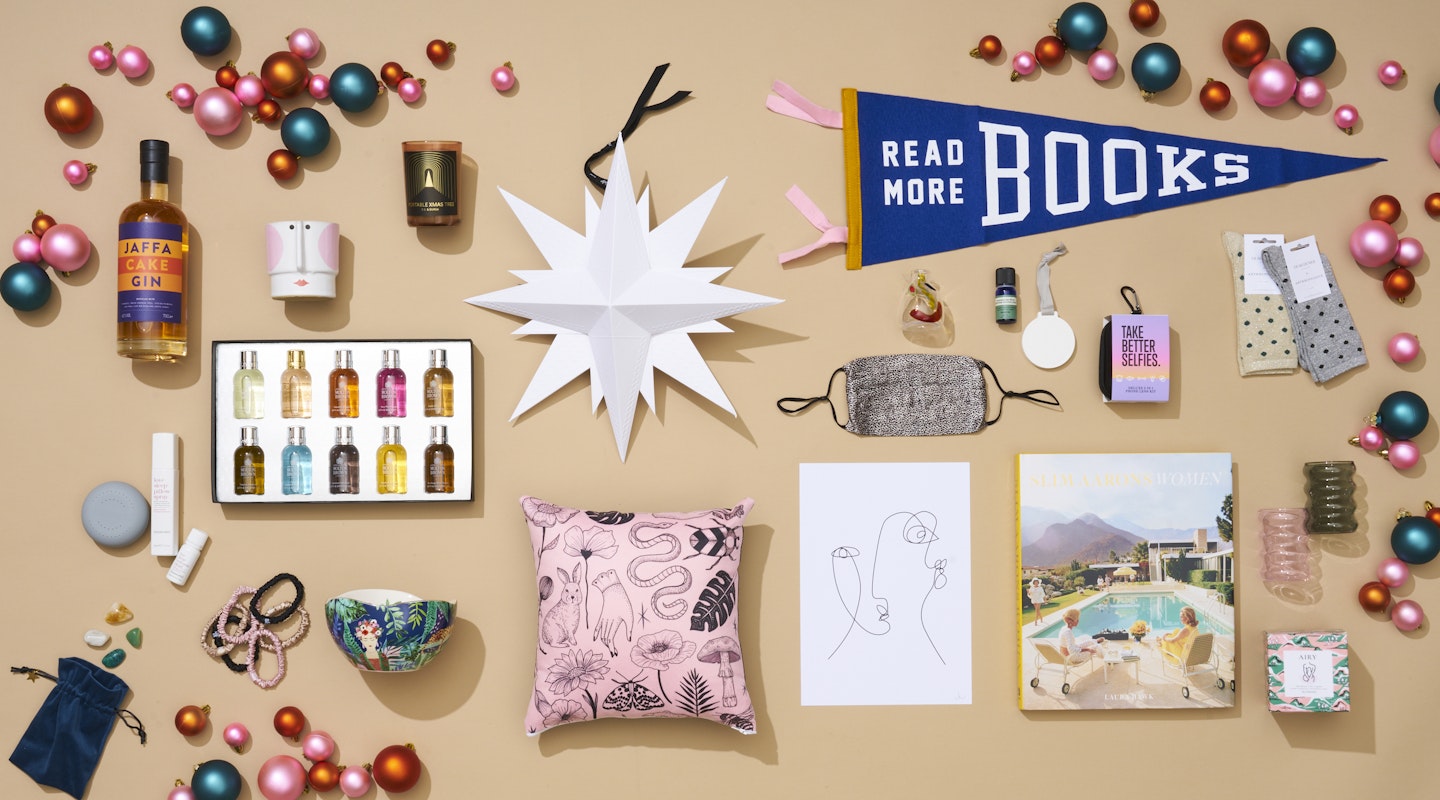 5 of 6
Best Christmas gifts for women 2020
We have really come to realise the true value of our friends during this challenging (erm, actually, plain awful) year. And lucky for them, 'tis the season to show them just how much you care. Whether you're looking for unique gifts for the lady in your life, for your sister, girlfriend, wife or if you just need a gift for your favourite woman friend, we've hunted down the very best Christmas presents for her, whoever she us.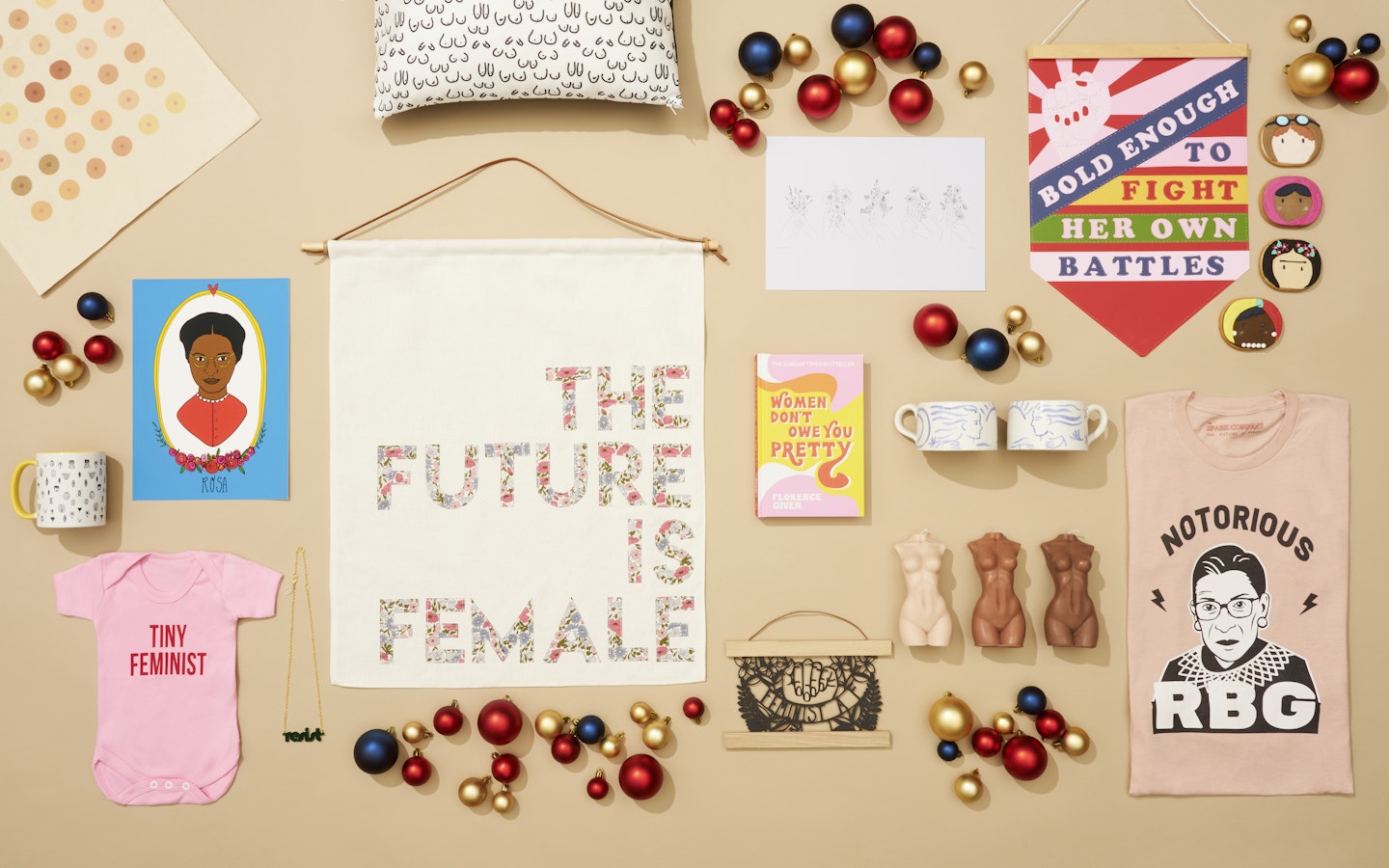 6 of 6
Feminist Christmas gifts
Girls just wanna have fun-damental human rights? Damn right. So why not celebrate this with our guide to the best Christmas gifts for your feminist mates. Whether they are more into statement jewellery, bold prints or boob cushions, we have the lot covered- no matter what your budget. We've curated a selection of which some help support female artisans from around the world, while others simply scream 'CAN'T HOLD US DOWN'.
And don't miss our guides to the best feminist Christmas gifts, the best Christmas gifts of food and alcohol, the best stocking filler gift ideas, and of course, the ultimate cool-girl Christmas gift guide. All delivered to you by Team Grazia...