The Alison Hammond fan club as had plenty to work with this autumn. From This Morning to The Great British Bake Off, she's been serving round the clock, giving us fashion moment after fashion moment. And in yesterday's episode of The Great British Bake Off, Hammond wore a patterned maxi dress that was out of this world (pardon the pun).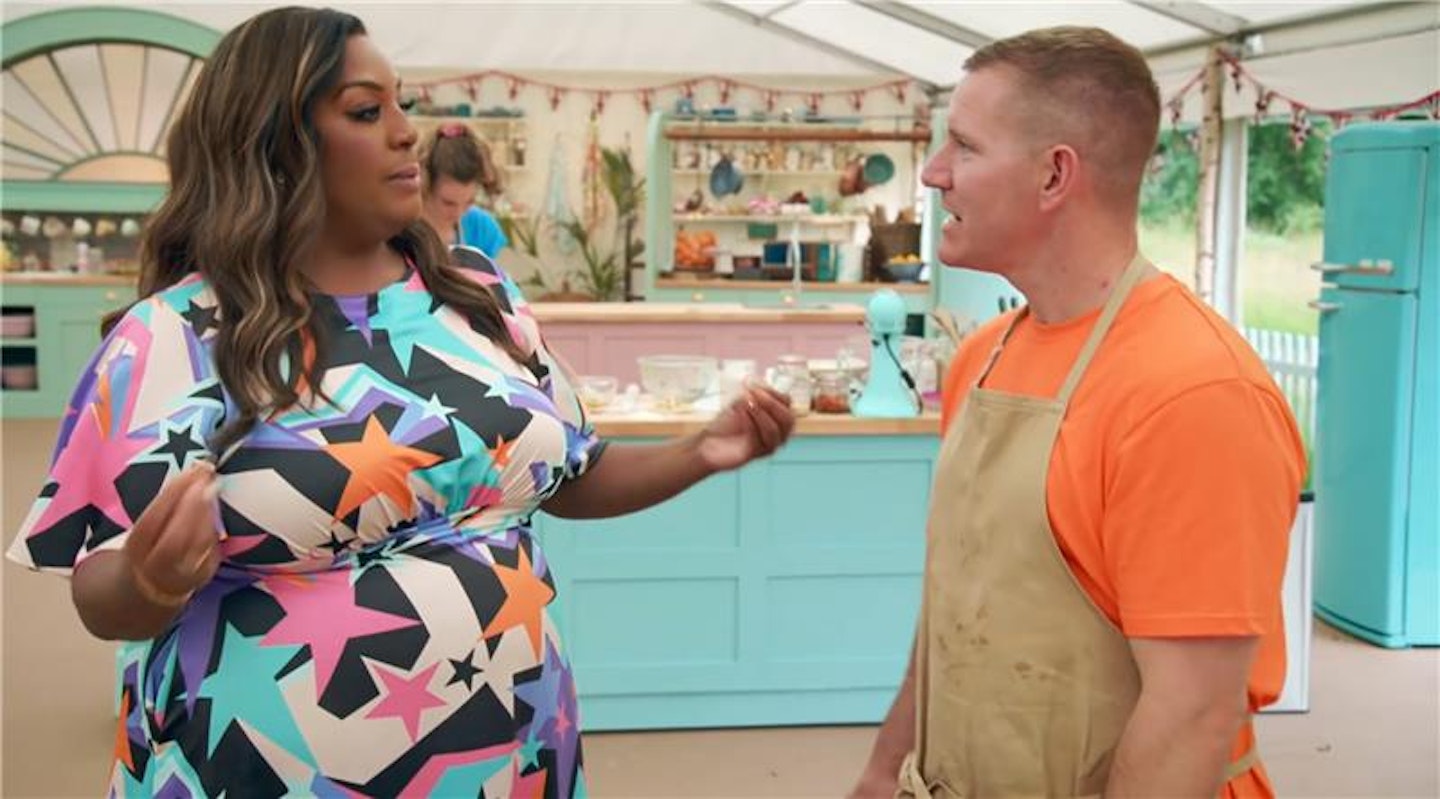 Printed with stars, the audience loved the dress so much that it's sold out in most sizes, but if you're eager to get your hands on it, the same maxi is still available in a slightly different set of colours.
Description
This multi-coloured dress is just the pop of colour you need for those dreary winter days. It has
Another one of our favourites was last month on This Morning, when the presenter wore a knitted co-ord that officially declared what we like to call sweater season open.
Comprising of a black dress and matching bolero, both of which featured a chic take on colour-blocking, the co-ord is from fashion-editor favourite Rixo. It's part of the brand's fabulous collaboration with Abisola Omole, CEO and creative of Studio Arva. Hammond said she 'loved this outfit' on Instagram - and it's just one example of how style comes just as naturally as making her interviewees collapse with laughter (ahem, Harrison Ford and Ryan Gosling).
Description
It might have dropped during summer, but this strappy knit dress would look just as good under the
On Bake Off, Hammond's wardrobe is just as much of a talking point as her co-host's, Noel Fielding, whose snazzy short-sleeved shirts are something of a scene-stealer. But Hammond is almost as partial to print. She's worn florals, stars and polka dots, each one as punchy as the next, relying on a roster of affordable labels like Yours, Live Unlimited and Pretty Little Thing. And luckily, some of her exact outfits are still available to buy.
Description
Pretty Little Thing's polka dot dress is available in a size range from 16-30. Keep wearing it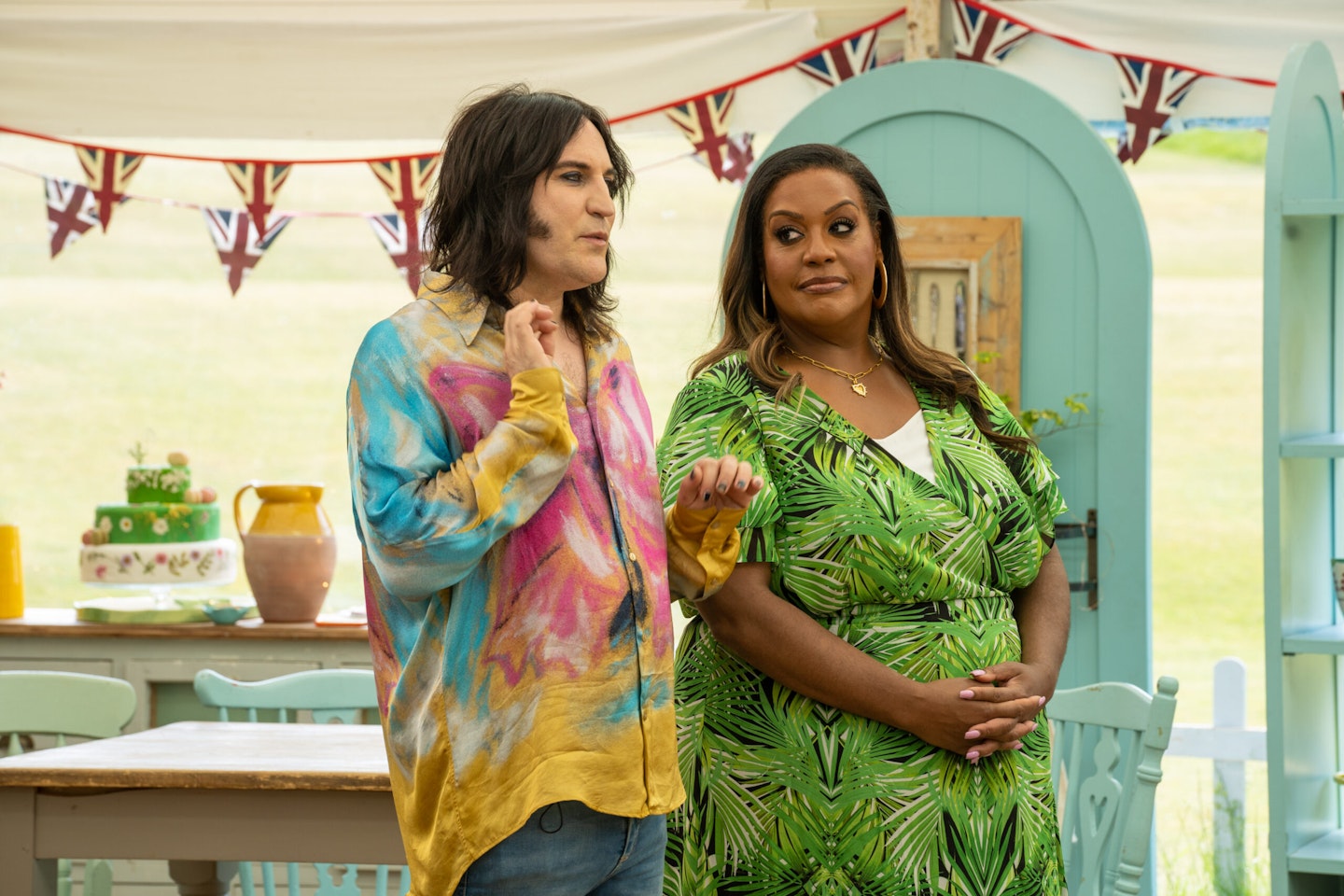 Description
Alison Hammond's dress features a very similar leaf print to a shirt she's previously worn on
Description
While the trousers are available for the princely sum of £10.
Description
This white-and-blue shirt is such a great investment for summer 2024. Hammond styled it over a