We don't know about you, but our 2023 diaries are already getting get filled up with birthdays, dinner dates and of course, weddings. It's bound to be yet another busy wedding season, so we thought it would be a good idea to get one step ahead by strategising some outfit ideas for all those wedding guest dresses, suits and co-ords you'll be needing to buy. Yes, it may seem too early to think about summertime, where Aperol Spritz goes hand-in-hand with warmer days, but we assure you, it'll be here before we know it.
So whether you choose to re-wear one of your most-loved dresses for the occasion, decide to rent a dress from a designer brand you love, or you're going to buy a style you've been eyeing up for a while, this is how to style them. From going matchy-matchy in the accessories department or adding a white blazer to a sequin dress, keep going to see all the best wedding guest outfits.
Go For Matchy-Matchy Accessories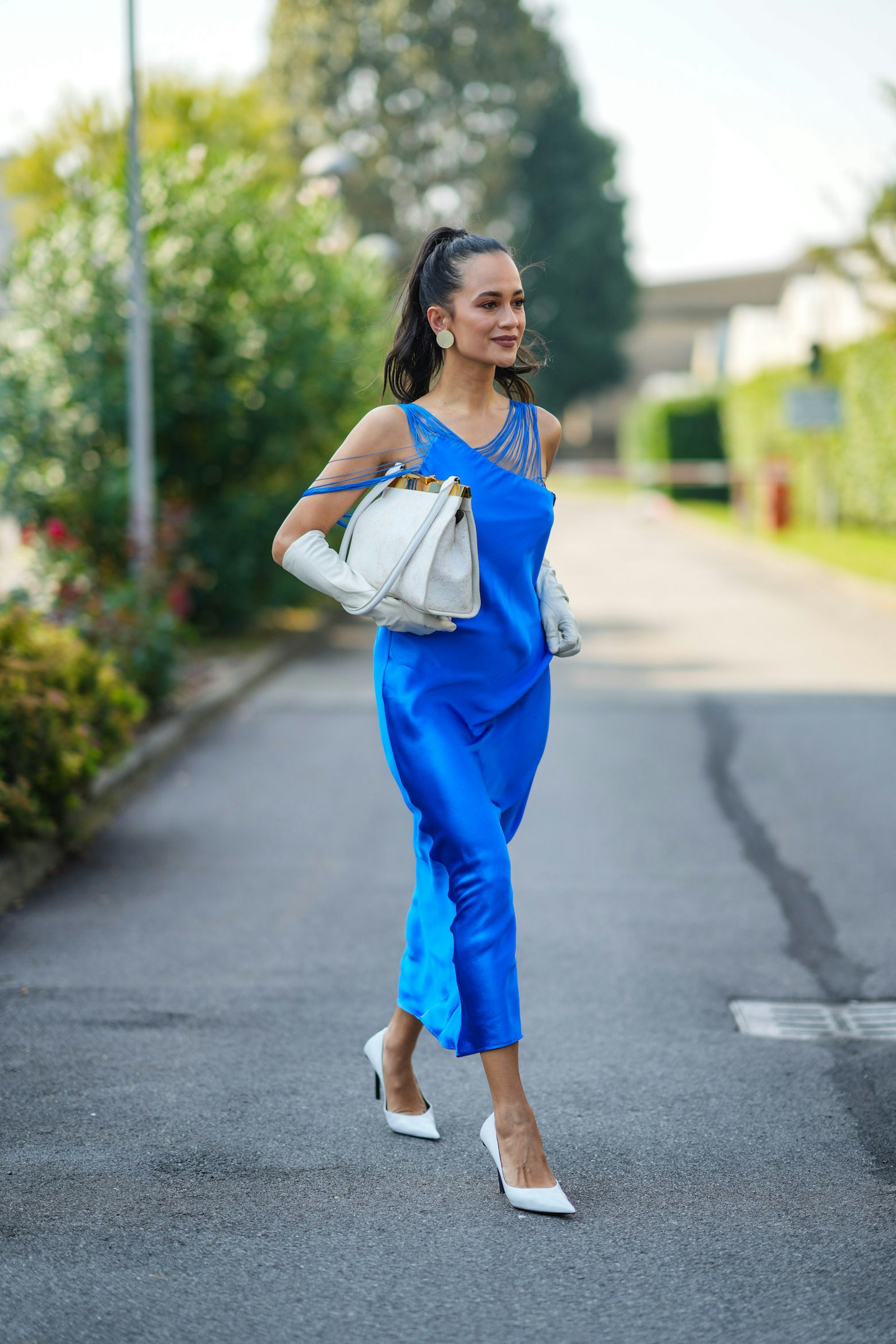 While matching your bag to your shoes has been an age-only styling trick, it was once seen to be dated. Now, though, it's back once again to make any outfit look effortlessly polished. Want to go one step further? Embrace the dress with gloves trend. So. Very. Chic.
Try Out A Jumpsuit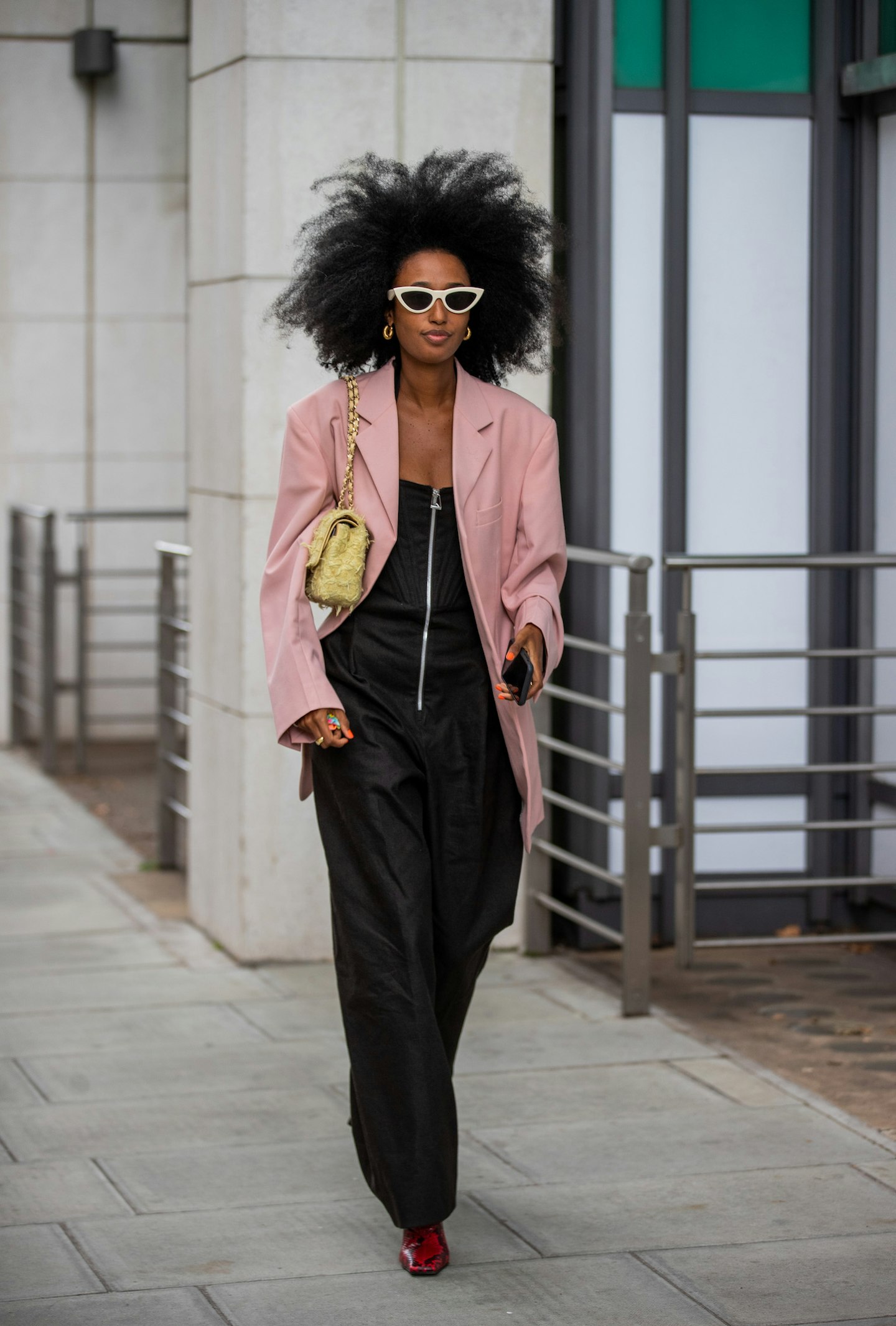 Instead of a wedding guest dress, why not try out a jumpsuit? The one-piece is a ready-made outfit that never fails. And yes, you CAN wear black to a wedding. Unsure about how to style it? Liven it up with a bright blazer and statement accessories.
Get More Wear Out Off Your Sequins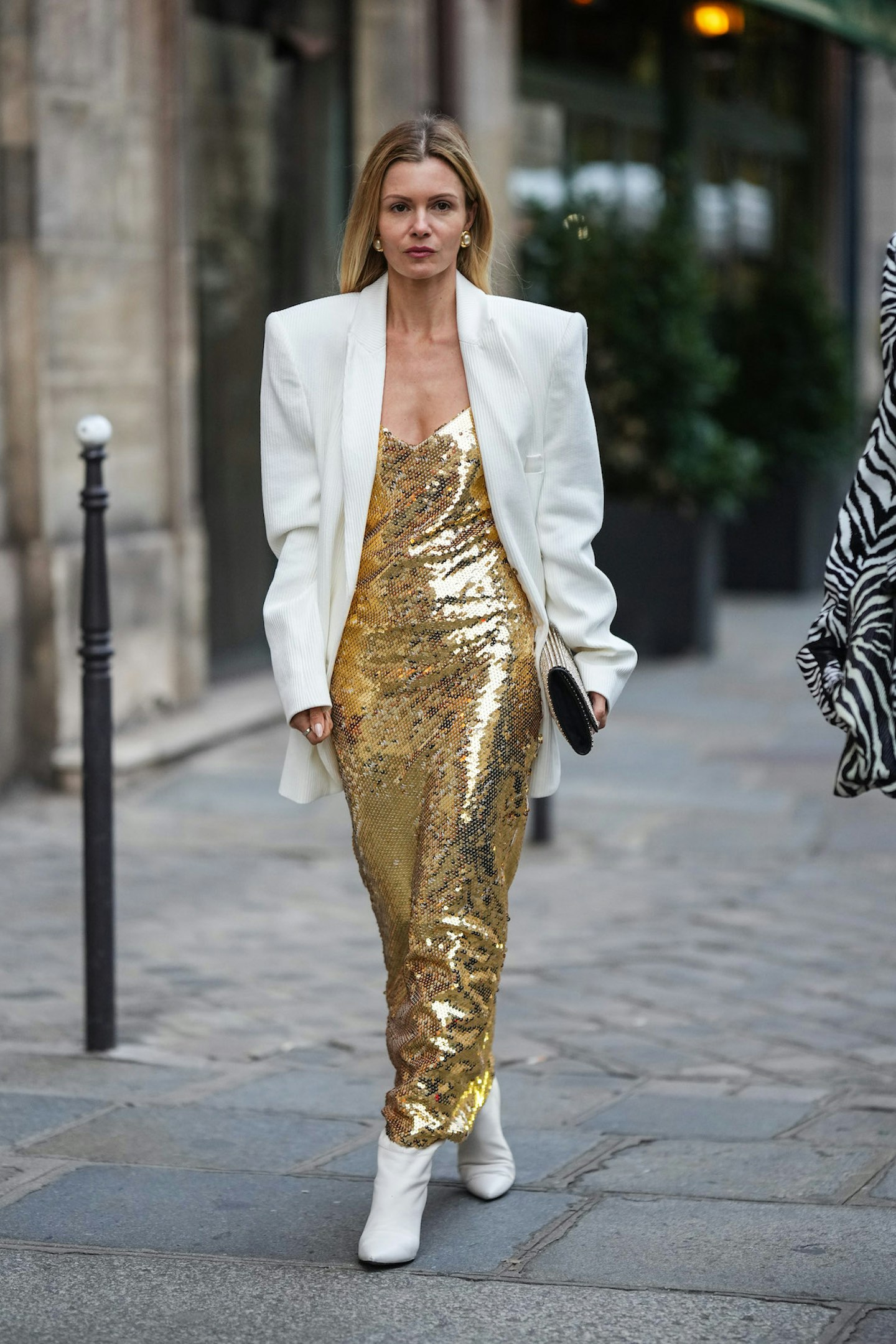 Not just reserved for party season or going out-out, let your favourite sequin dress live on throughout the year by bringing them back out for wedding season. Particularly good for a city wedding or an evening-guest-only invite, you can't go wrong with a hint of sparkle. While a white dress is frowned upon (read: basically banned) for a guest, you can add white accessories to create a season-appropriate look.
Belt Up, Look Sharp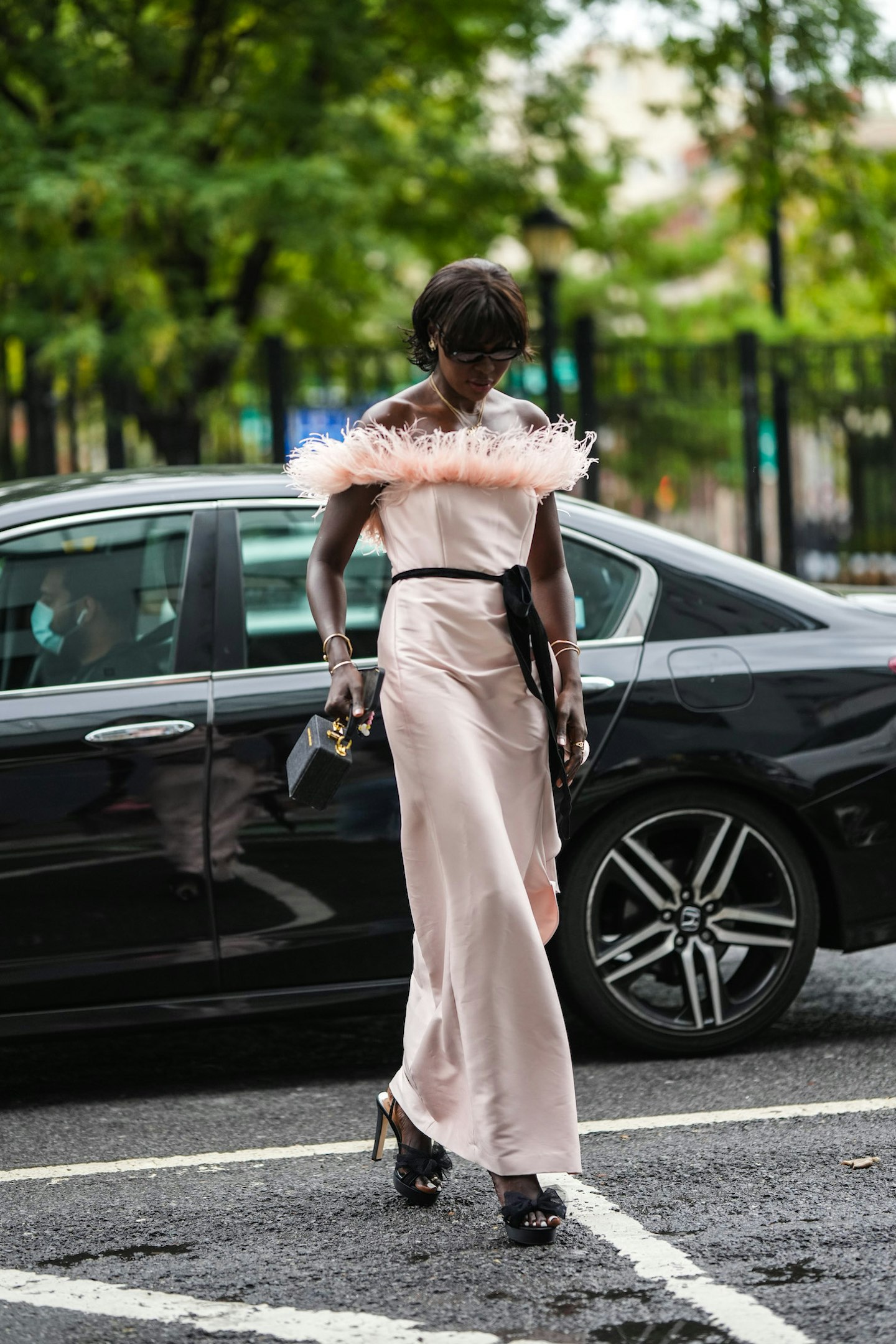 Can we just take a moment for this dress? Faux-feather adorned styles have been key for a while (for obvious aesthetically pleasing reasons) and they're an easy way to make any frock look extra fancy. With attention-to-detail in mind, highlight your waist and create a finishing touch with a belt. A tie-up style or even a pretty ribbon will do the trick.
Wear A Statement Suit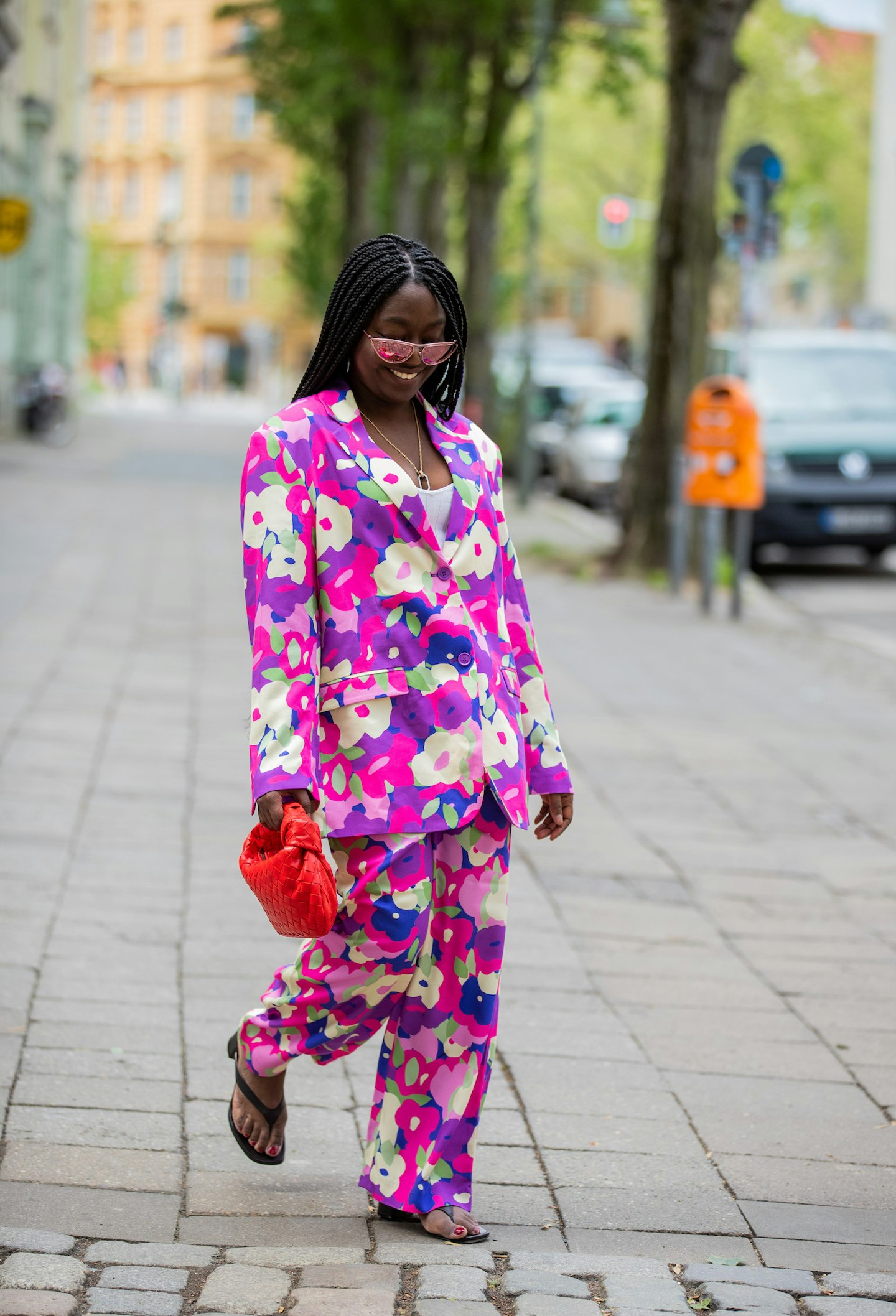 If you're not a dress person, or you just prefer to wear separates then embrace the suit. A trouser, skirt or shorts suit is perfect for a wedding no matter the time of year. A colour block style will always work, but go for a real head-turner with a printed style and it'll be an outfit to remember.
Add A Blazer In A Coordinating Colour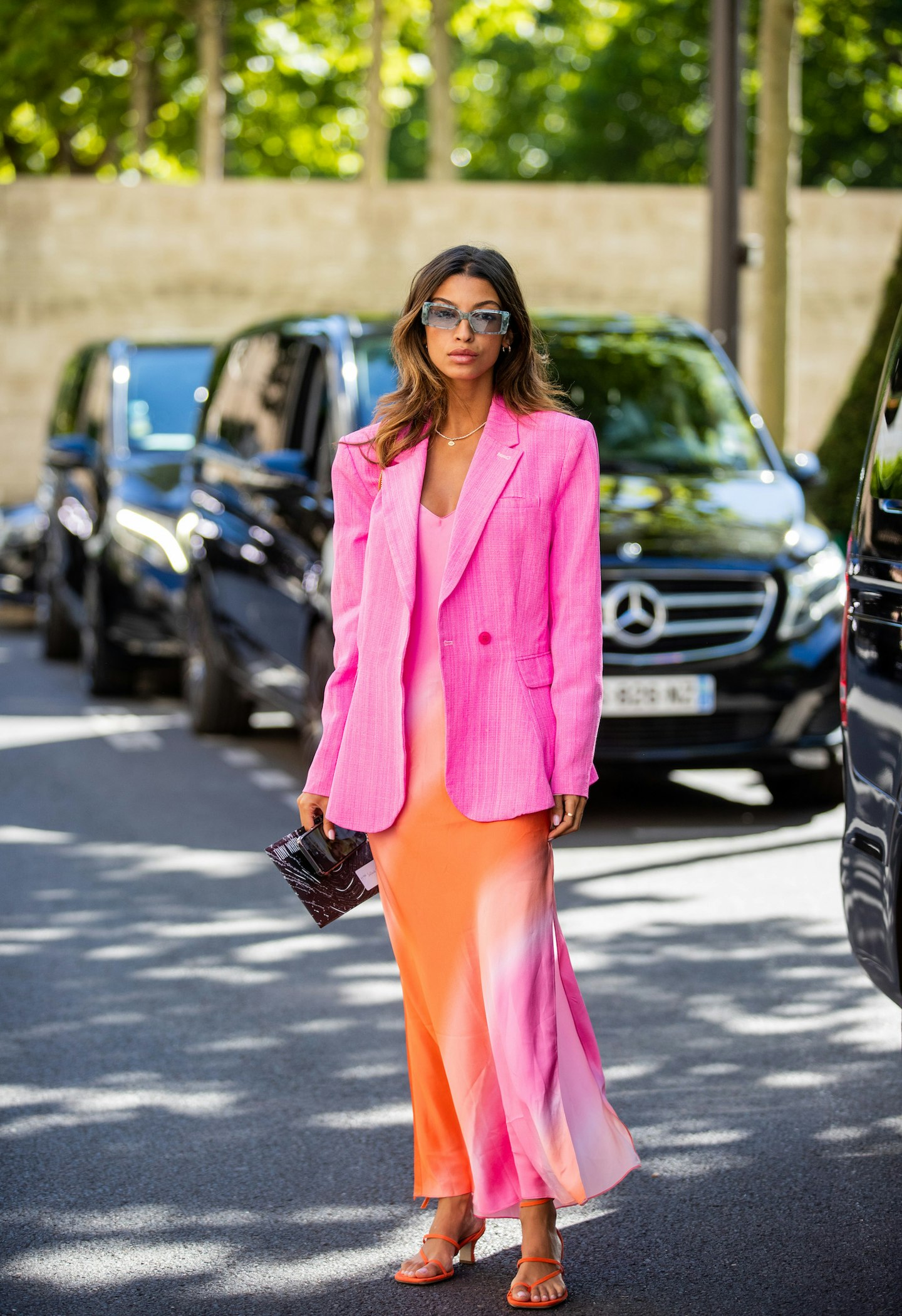 An easy styling hack is to follow is to wear a printed dress (in any print), pick out a colour from said dress and match the rest of your outfit to it. See how this street-styler has pulled out the hot pink with the blazer and bright orange with the sandals? Simple, yet so effective. (This is also a great holiday outfit so is perfect for a destination wedding.)
Go Bold, Or Go Home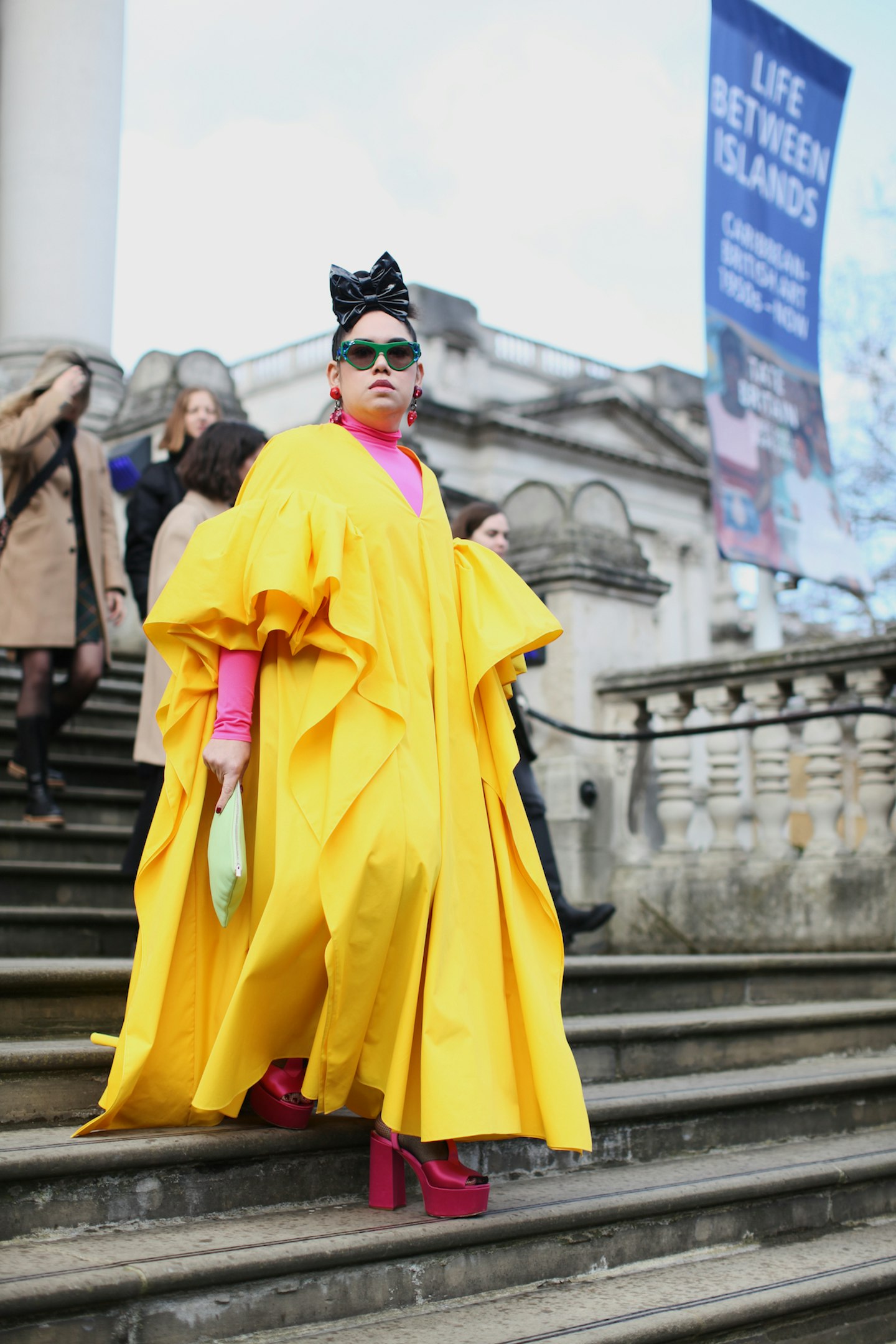 Sure, there's such thing as upstaging the bride, but weddings are a time of the year where you get to wear your best outfits, so go all out. Opt for a frothy dress and style with clashing colours just like this fashion insider for minimal effort but maximum impact.
Wear A Mini Dress With A Maxi Coat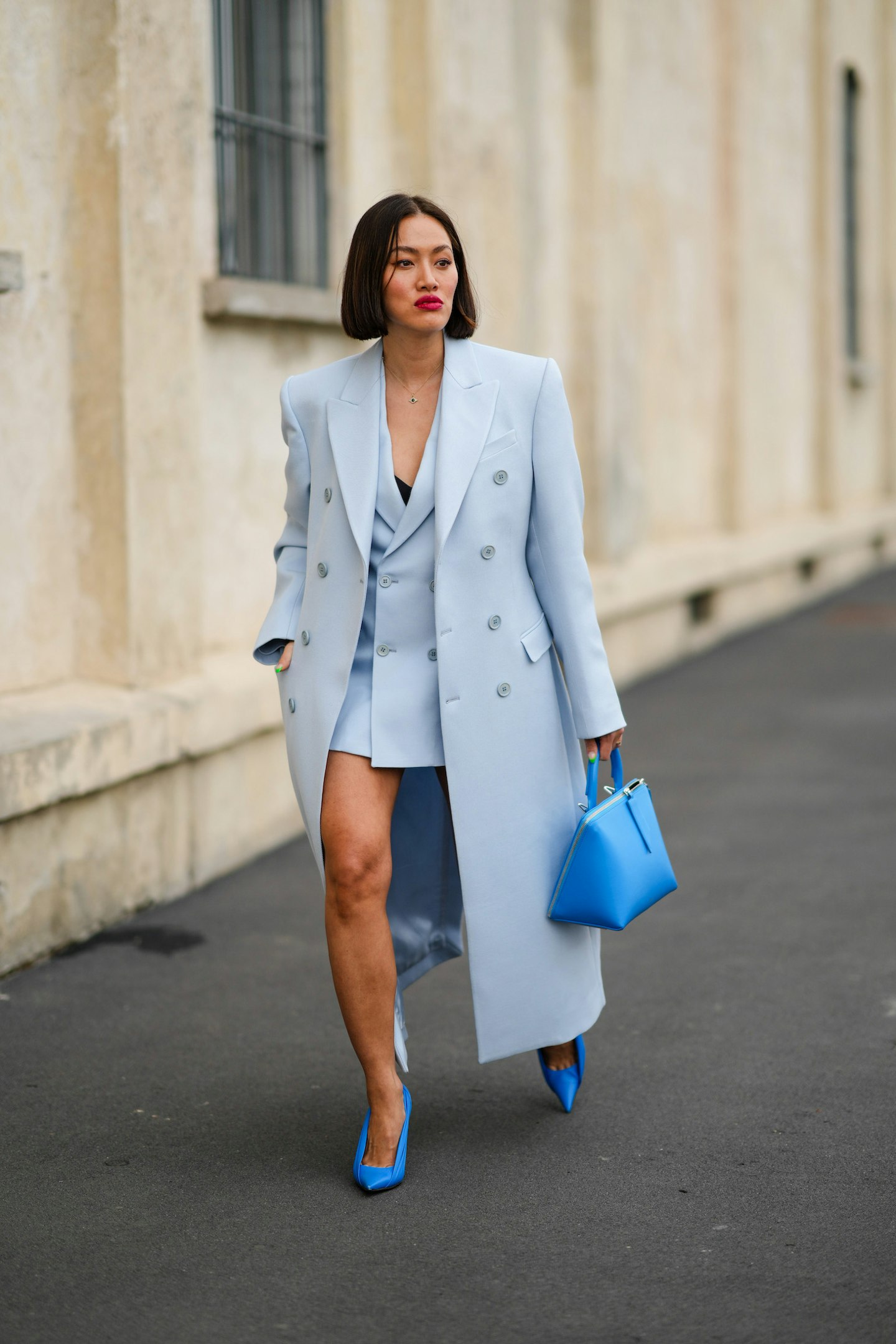 A blazer dress is a solid option for a wedding. Fun but smart all at the same time, it's a winner all round. To balance out the shorter length, a fail-safe way to style this dress is with a longline coat. Considering maxi outerwear is key this season, it's a wise investment. Going for a tonal colour palette is also an easy look for a wedding guest.