Most offices have a smart casual dress code - or 'business casual' - but what does it actually mean? Can you wear jeans? What about trainers? The answer is that every workplace probably varies, which is rather unhelpful, but most will tolerate jeans (especially if they're a darker shade and don't have obvious distressing) and sneakers at the smarter end of the spectrum. The best smart casual outfits should also be able to go from day to night without a few subtle switch-ups that you can carry around your handbag. No pressure.
What Does A Smart Casual Dress Code Actually Mean?
A smart casual outfit simply refers to an outfit that is smart enough to pass muster in an environment that demands a degree of formality, while still allowing casual elements. A workplace can have a smart casual dress code, as can a wedding ceremony. As discussed above, there are limits to just how casual you can go. Tracksuit bottoms are probably a no. Ditto overly distressed jeans. For a wedding, flip-flops might be considered too casual. In the office, meanwhile, HR most likely wouldn't bat an eyelid if you showed up wearing clean trainers, whether they're of a techy variety or a sleek leather style. If you're unsure, it's always best to ask a colleague or friend for guidance about what's a no-no.
Once you've grasped the basic principles, the sky's really the limit when it comes to outfit ideas. How about a flight suit with barely-there heels? Or a pretty knit with parachute pants? We've dug through some of our favourite celebrity wardrobes - Tina Kunakey, Chloë Sevigny and Griff - to find the smart casual outfits that you'll want to copy and paste into your own outfit rotation.
The Slip Dress And Jacket Outfit Idea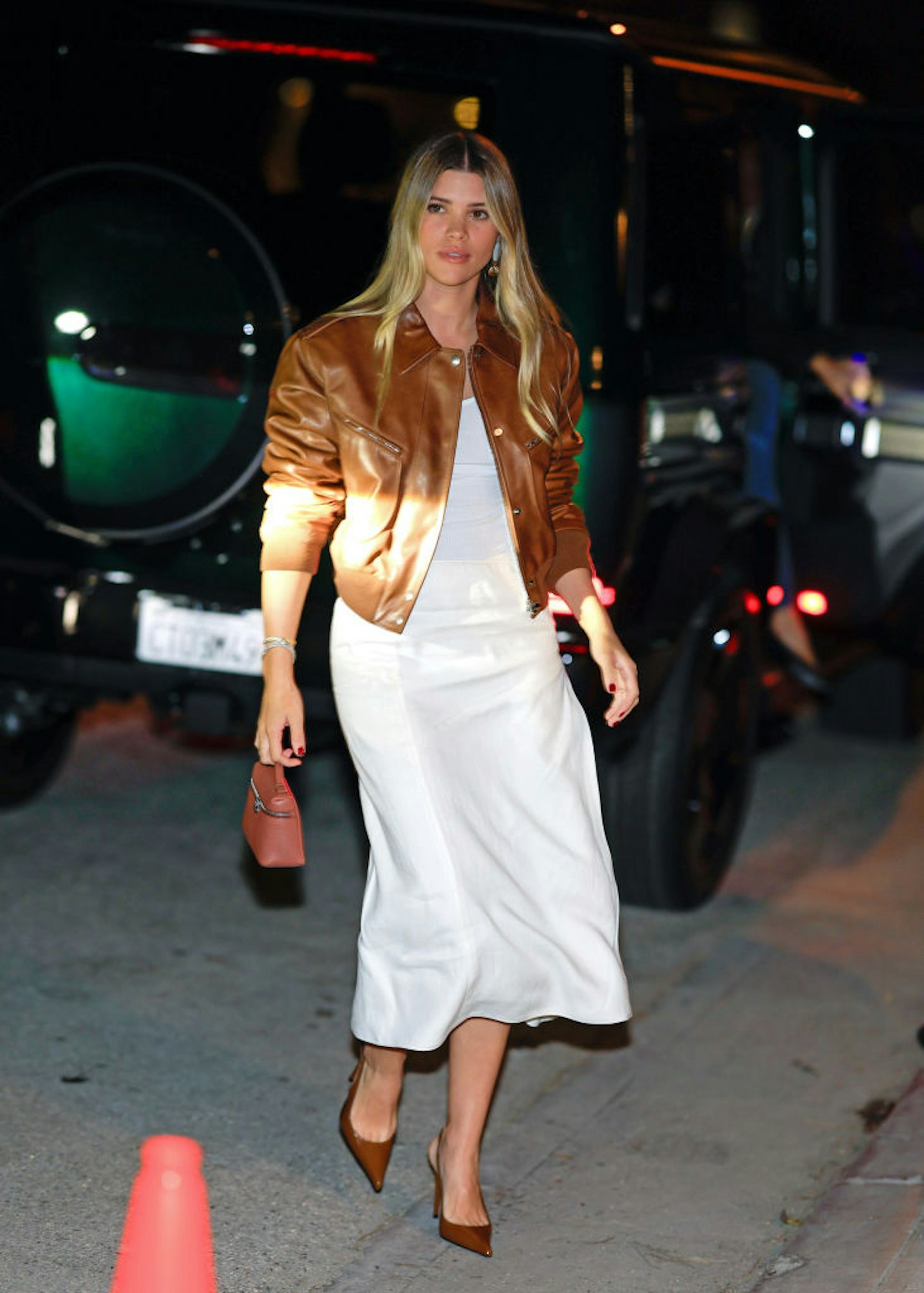 Sofia Richie's slip dress was immediately given a smart edge by the addition of slingback court pumps and a cropped leather jacket. Note how the jacket and her heels are the same colour of Cognac? It's that kind of attention to detail that will ensure your smart casual outfit hits.
Description
Topshop's faux-leather jacket has a lived-in look that's trending right now (and probably always
Description
Ghost's bias-cut slip dress fits true to size and would make a lovely 'night-before-the-wedding'
Description
The square toe of these suede pumps, not to mention the curvaceous heel, give them a point of
The Flight Suit Outfit Idea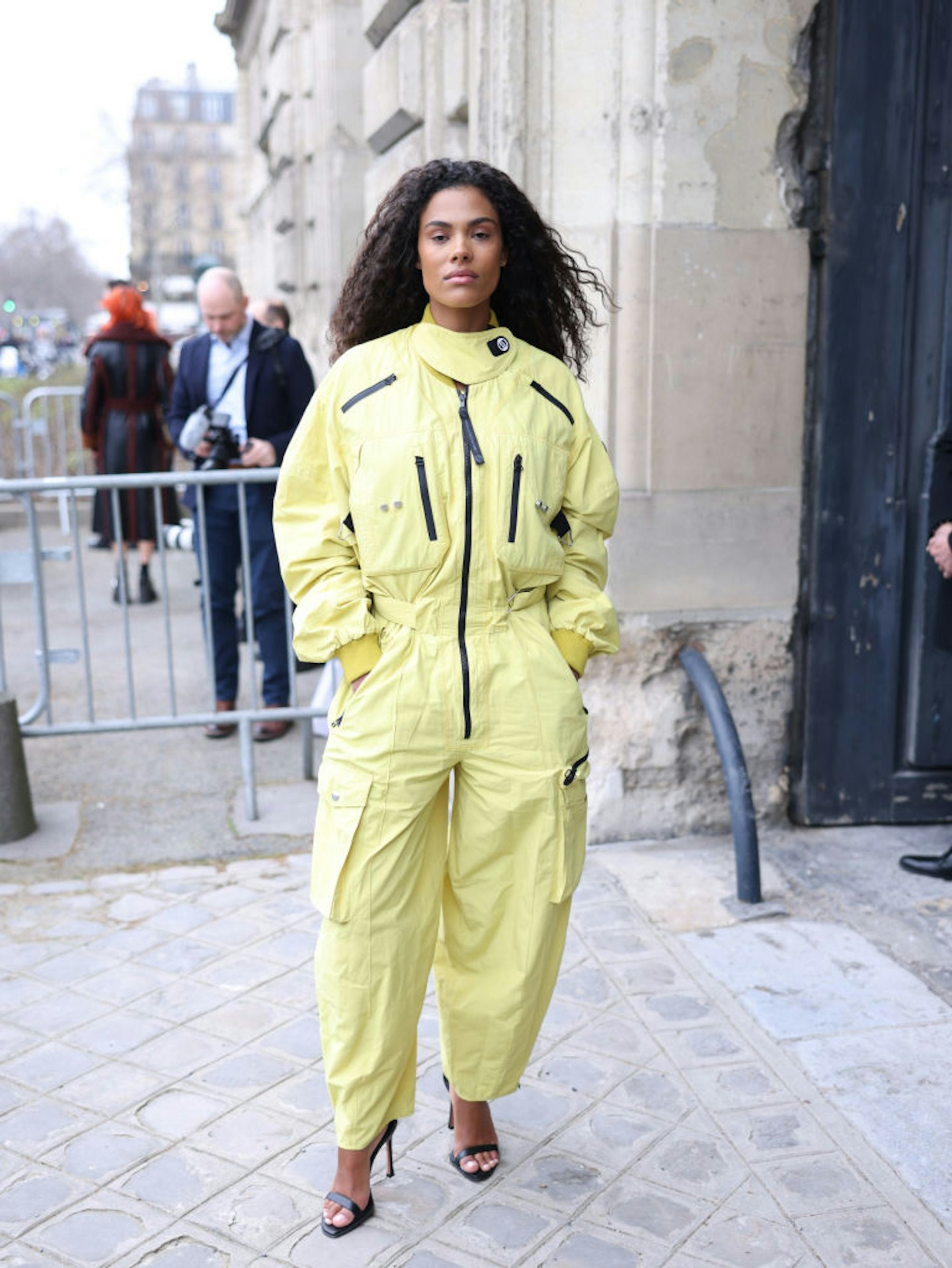 Model Tina Kunakey can do no wrong when it comes to getting dressed. Case in point? This butter yellow flight suit styled with spindly heels at Stella McCartney. Heading to the office? Swap the sandals for ballet pumps and pop on a blazer. Going out? Keep the open toes and add shoulder-grazing earrings. The options are endless when it comes to smart casual outfits.
Description
This Hush jumpsuit is the definition of 'smart casual' because you can throw it on with sneakers
Description
You could wear this khaki jumpsuit with spindly heels like Tina Kunakey, who went straight for a
Description
If you're apprehensive about all-in-ones, Jigsaw's tailored jumpsuit simply looks like a denim
The Parachute Pants Outfit Idea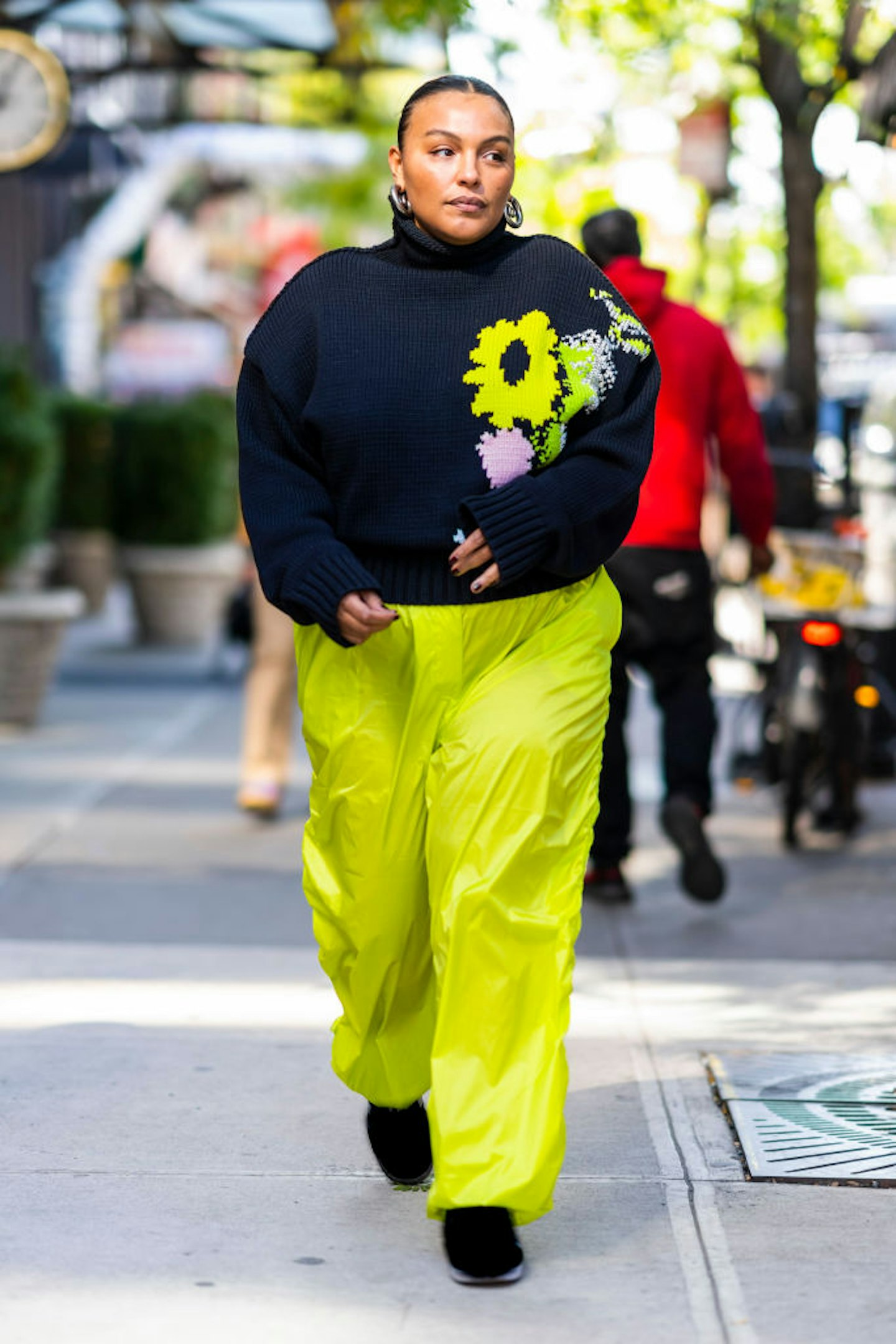 Another queen of smart casual outfits is model Paloma Elsesser, who styled a pair of neon parachute pants with a natty knit to walk the streets of New York. Love.
Description
A black pair of parachute pants is your best bet for nailing smart casual dress codes. Me+Em's
Description
These parachute trousers are almost two pairs in one because you can loosen or tighten the hems
The White Shirt + Leather Trousers Outfit Idea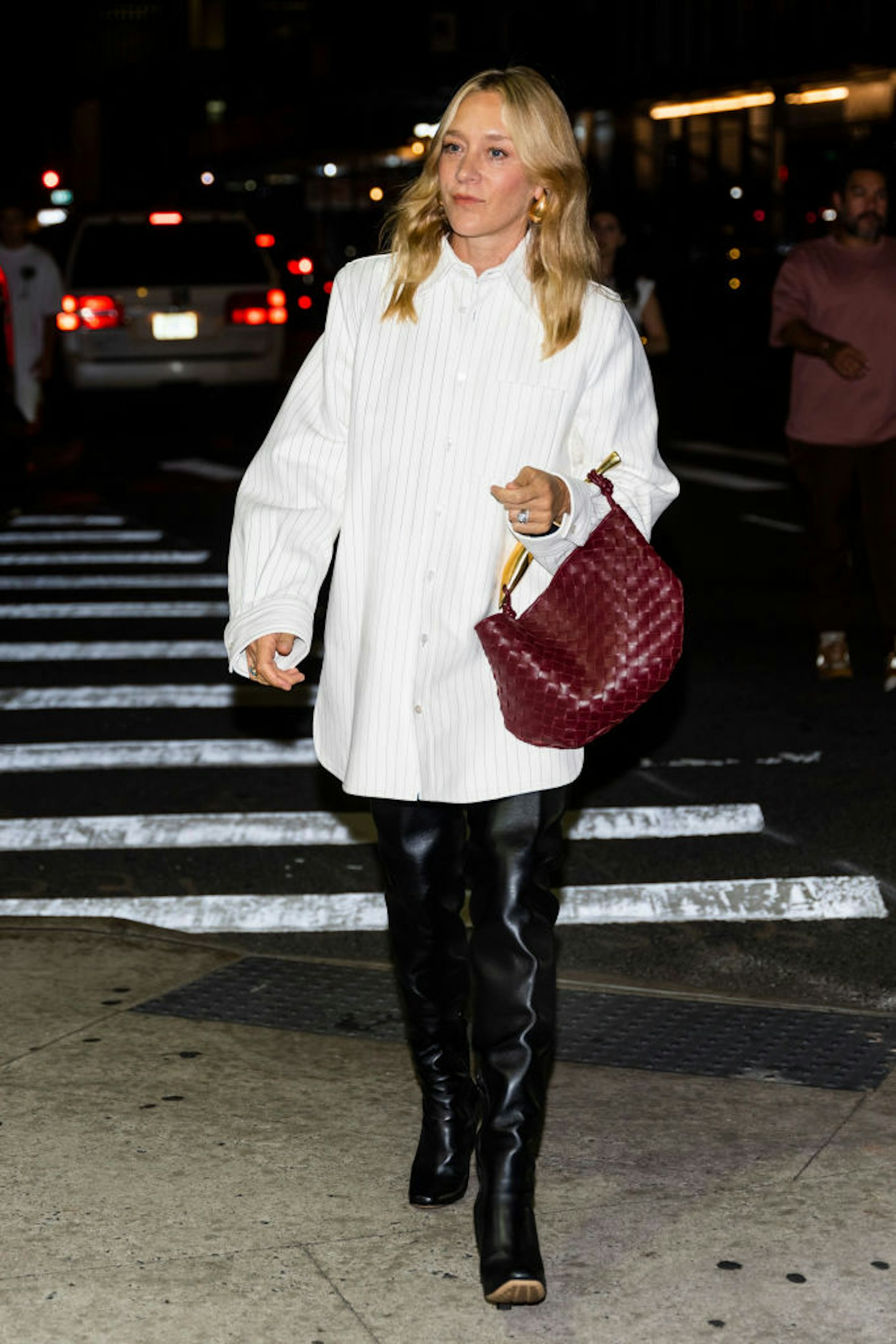 Chloë Sevigny took two wardrobe staples - a white shirt and leather trousers - and simply paired them with the bag of the moment, Bottega Veneta's Sardine intrecciato leather tote, to create an outfit combination that is timelessly cool as well as smart casual.
Description
This relaxed poplin shirt comes in five colour variations from subtle to statement, while its
Description
COS is one of the best places to head on the high street for real leather trousers like this
The Sweater + Miniskirt Outfit Idea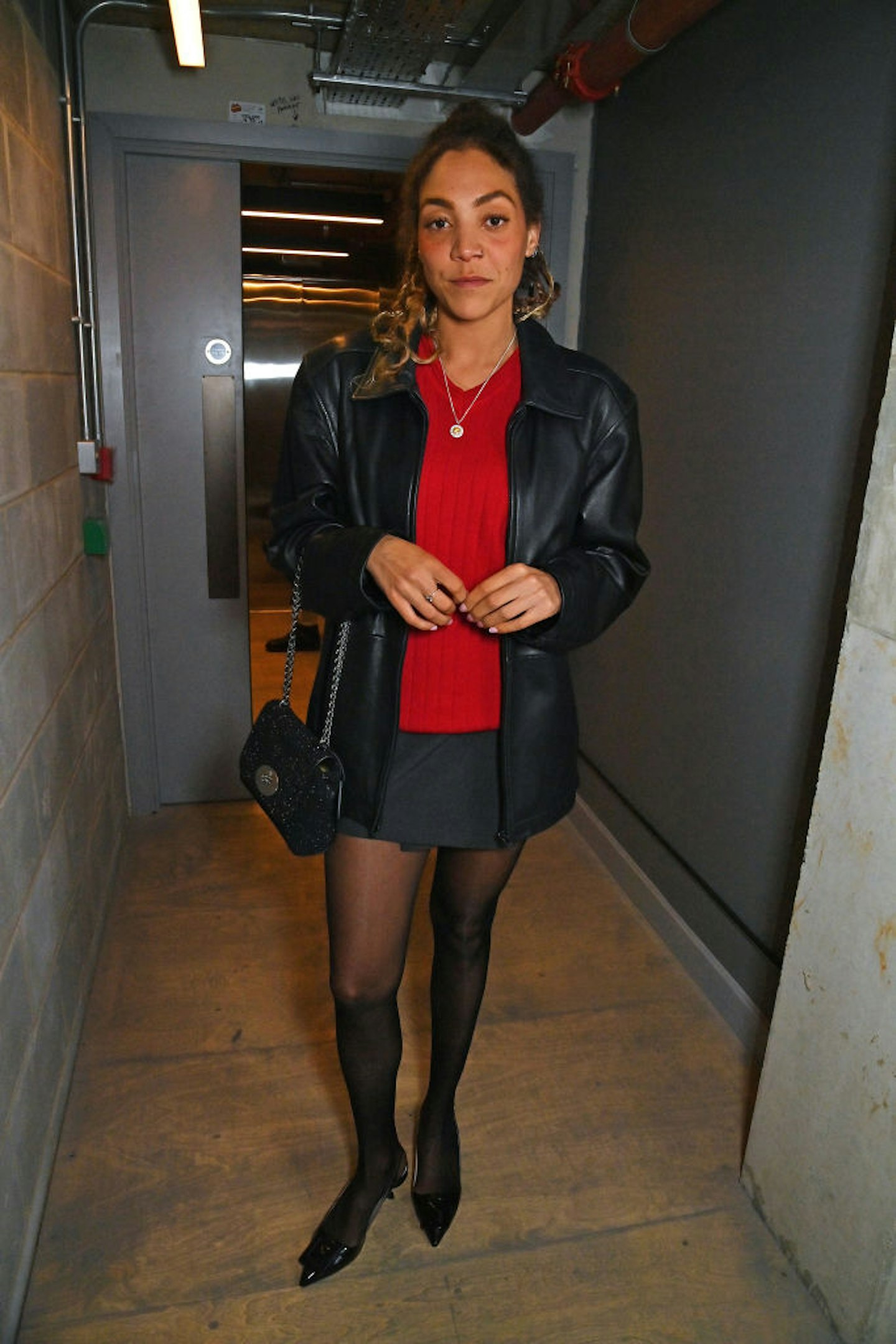 Striking the perfect balance between preppy and grungy, Miquita Oliver paired a pleated school girl with sheer tights and kitten-heeled pumps that is going straight on the 'smart casual outfits' moodboard. The V-neck sweater and oversized leather jacket, however, could also be styled with oversized chinos, wide-leg jeans or a denim maxi skirt so they're really the gift that keeps on giving when it comes to smart casual.
Description
Riffing on that mini from Miu Miu, & Other Stories' pleated skirt has plenty of back-to-school
Description
Everlane's jumper selection is truly superlative (as well as being relatively affordable
The Sheer Tee + Midi Skirt Outfit Idea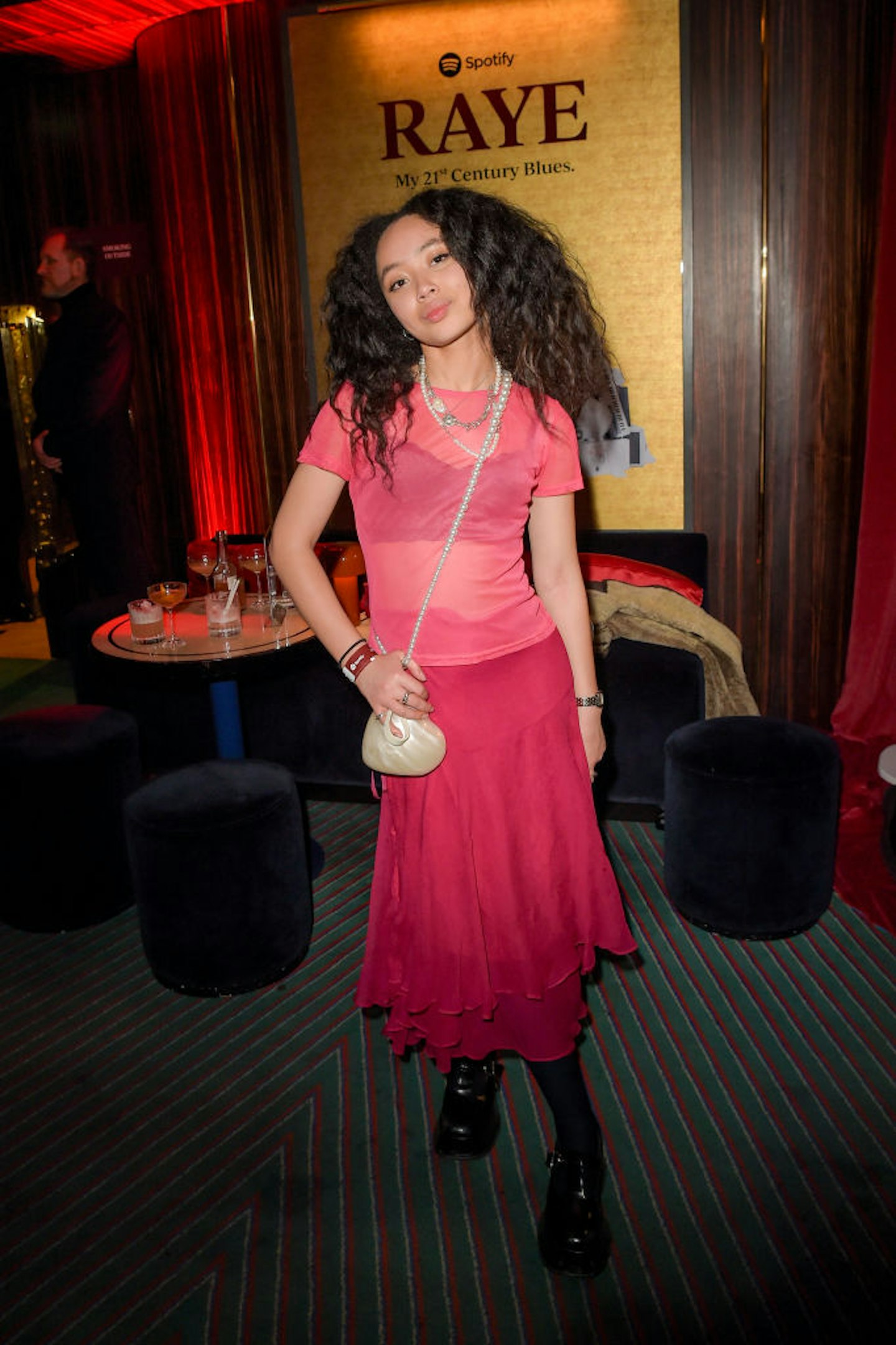 Ok, the sheer tee wouldn't pass muster in most offices where smart casual outfits are the dress code. But swap it out for a long-sleeved T-shirt, or even a suede jacket, and it'll be the ultimate 'desk to dinner' outfit.
Description
This mesh top is much more versatile than you might realise. Wear underneath a buttoned blazer to
Description
Ganni is the market leader when it comes to must-have leopard print. This elasticated maxi skirt