It's August! Yay! The weather, however, hasn't quite caught up. But enough of the complaining already. How about a mid-season boost in the form of some outfit ideas? We've already given you some inspo for what to wear as a wedding guest, but now we want to help you with your everyday uniforms. You know, the outfit to wear to work, the one to throw on for errands and the fancier outfit you'll save for the weekend. Basically, cute outfits that will put a serious spring in your step.
Expect mood-boosting trench coats, summer's most trending skirt length (clue: it's not the mini) and a whole host of outfits you can copy and paste into your own wardrobe. Let the outfit-planning commence in 3, 2, 1...
Opt For Bright Outerwear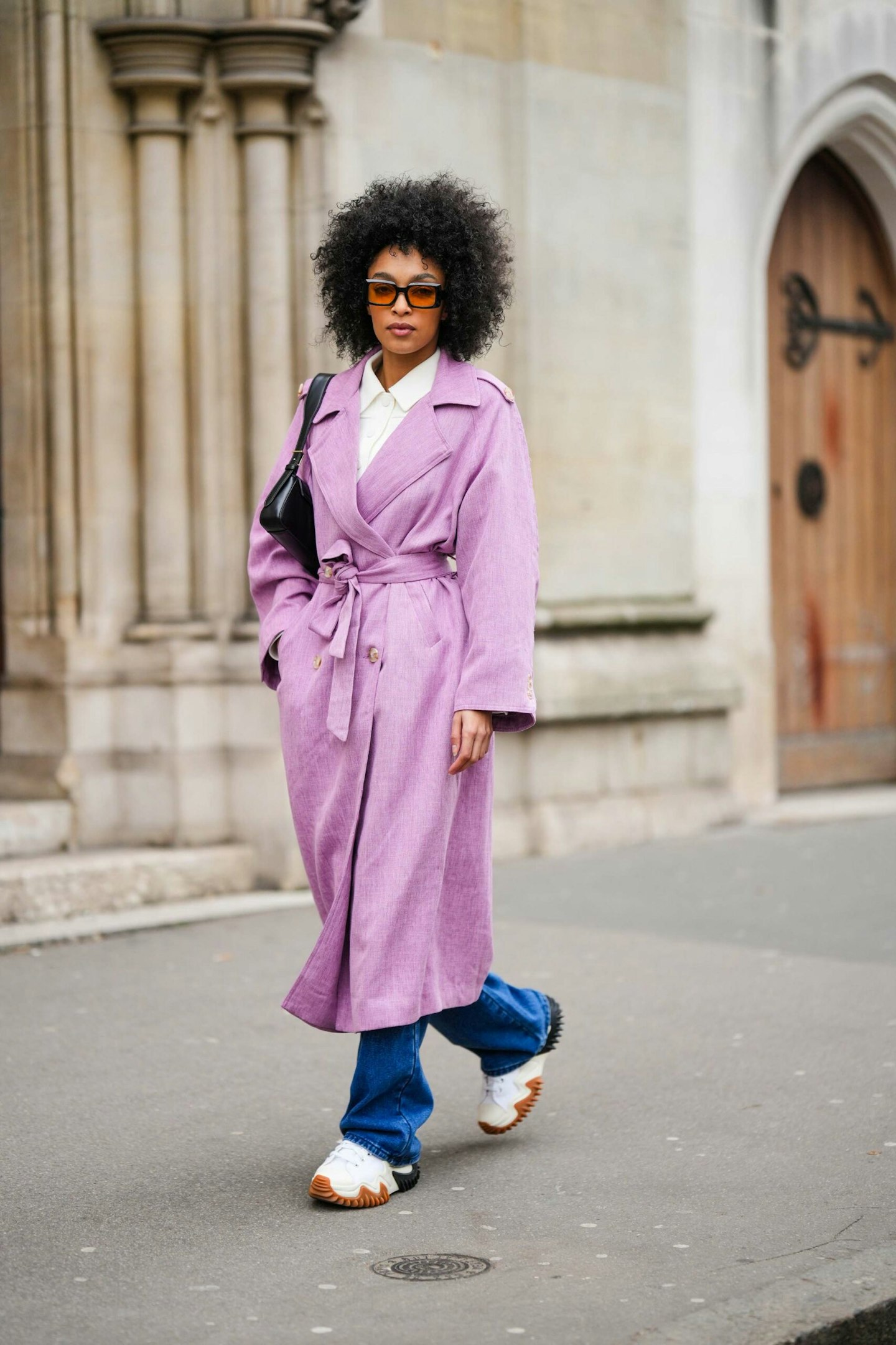 The weather might occasionally be lacklustre but your coat needn't be. Switch up your classic camel, grey or black version in favour of brightly coloured outerwear. It doesn't matter what style you go for, as long as it's uplifting as soon as you add it over any and all of your cute outfits. With a coat this fun, you're bound to get compliments on your commute or as soon as you get to work.
Description
This snake-print duster coat makes the right kind of statement, whether you wear it over a slip
Description
For guaranteed cute outfits during the summer months, try slinging this cropped leather jacket
Try Out Maxi Lengths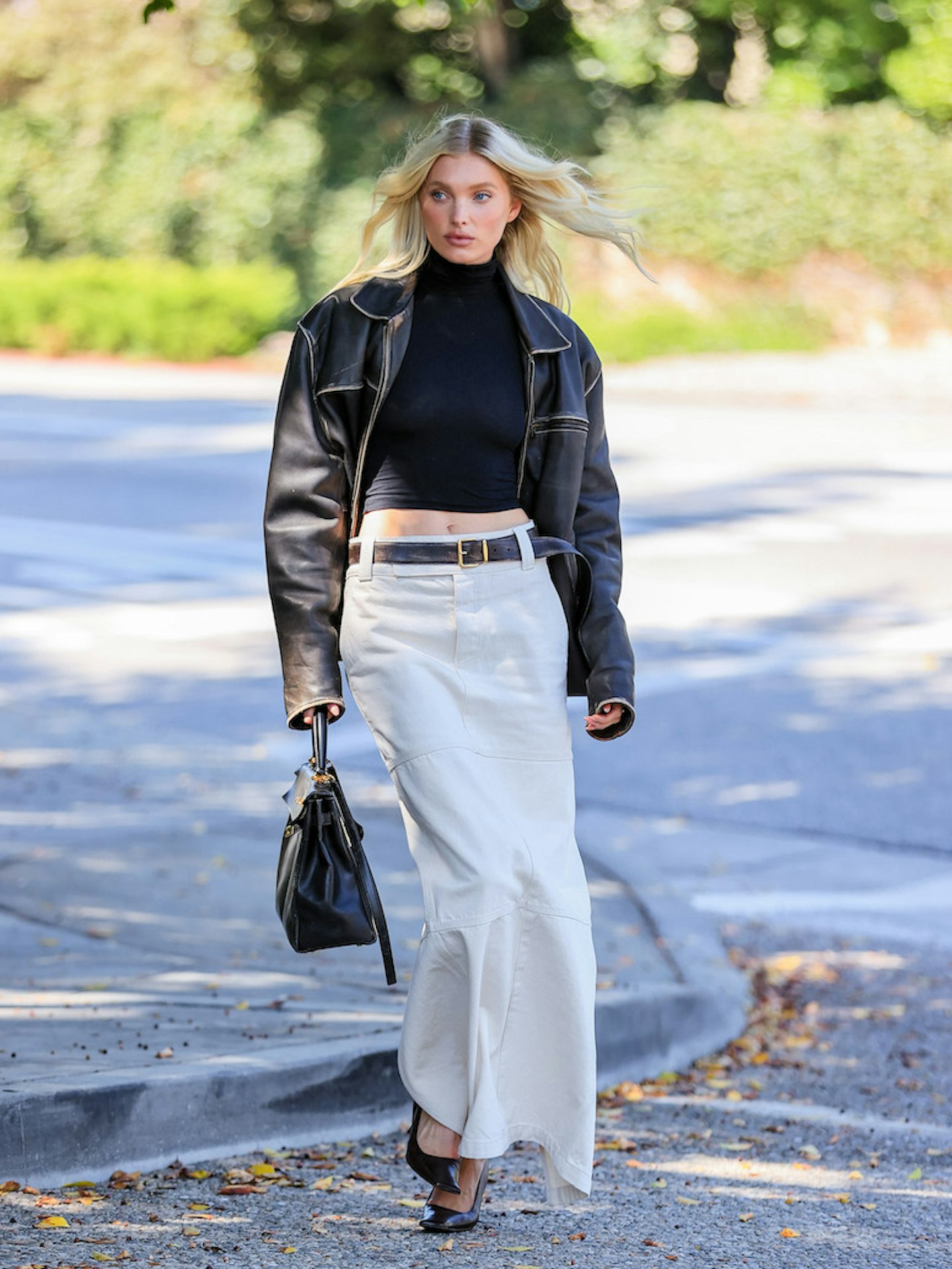 Model Elsa Hosk's off-duty outfit has been replicated all over Instagram. As the temperatures get warmer, the temptation is for hemlines to get shorter. This year, however, it's all about the maxi. Go for denim and mix with other key pieces such as the bomber. Elsa keeps it very chic by adding court heels and a top-handle bag.
Description
Weekday's cargo skirt looks a lot like Elsa's, with the very practical addition of pockets. Win
Description
When it comes to cute outfits, Raey's denim maxi skirt is a great starting point.
The Cardigan Is Cool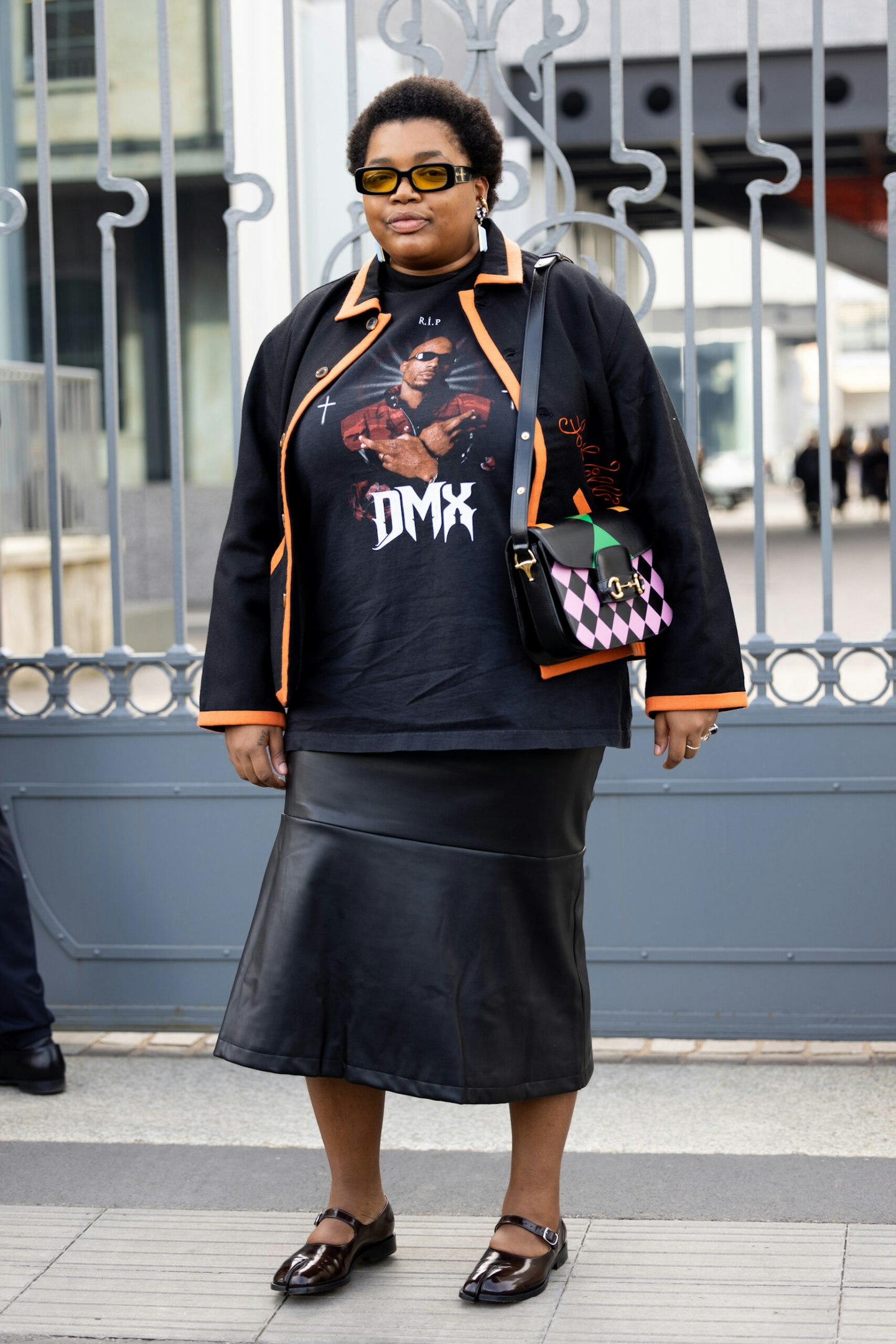 No longer a style just loved by grandparents, the humble cardigan is as reliable as it is stylish (and is great for draping over your shoulders when you're not sure what the weather's got up its sleeve). Make like style insider Gabriella Karefa-Johnson, who wore hers over a band tee with a leather skirt. (Also, Mary Janes have year-long appeal, whether it's winter or summer, so now's the time to invest.)
Description
Wear this slinky cardigan with a similarly slinky skirt.
Description
Available in nine shades, Uniqlo's merino cardigan is the ultimate light summer layer.
Go For A Double (Or Triple) Denim Hit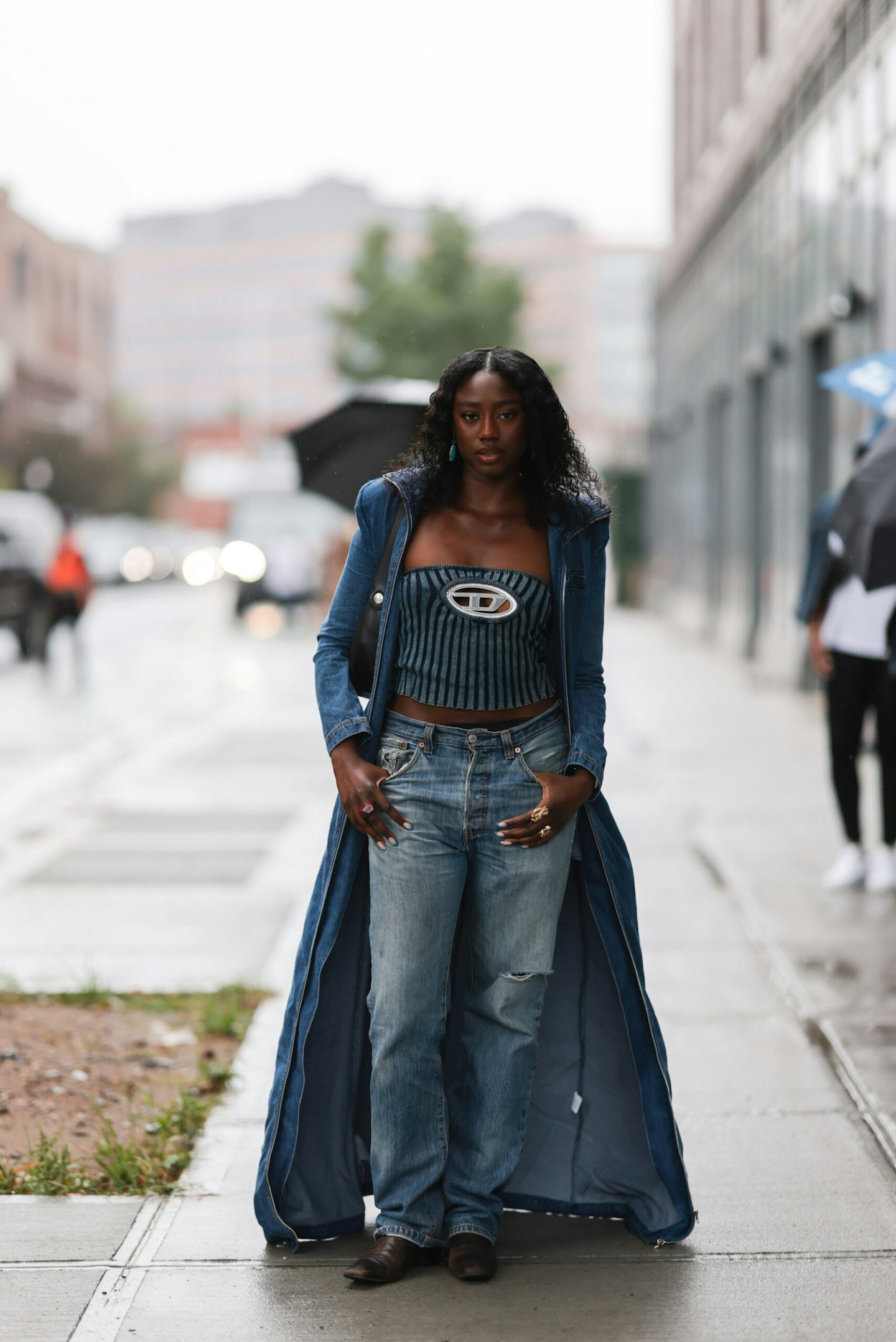 The Canadian tuxedo (double denim) is back with a bang for 2023. Go one step further (especially if you're going out) and try a triple dose just like this street styler with your favourite jeans, a top (or shirt) and a trench coat.
Description
Arket has some of the best denim on the high street, IMHO. Try this cropped shirt with some flares.
Description
Low-slung flares aren't for the faint-hearted but why not give them a spin this summer with
Slip Into A Spaghetti-Strap Dress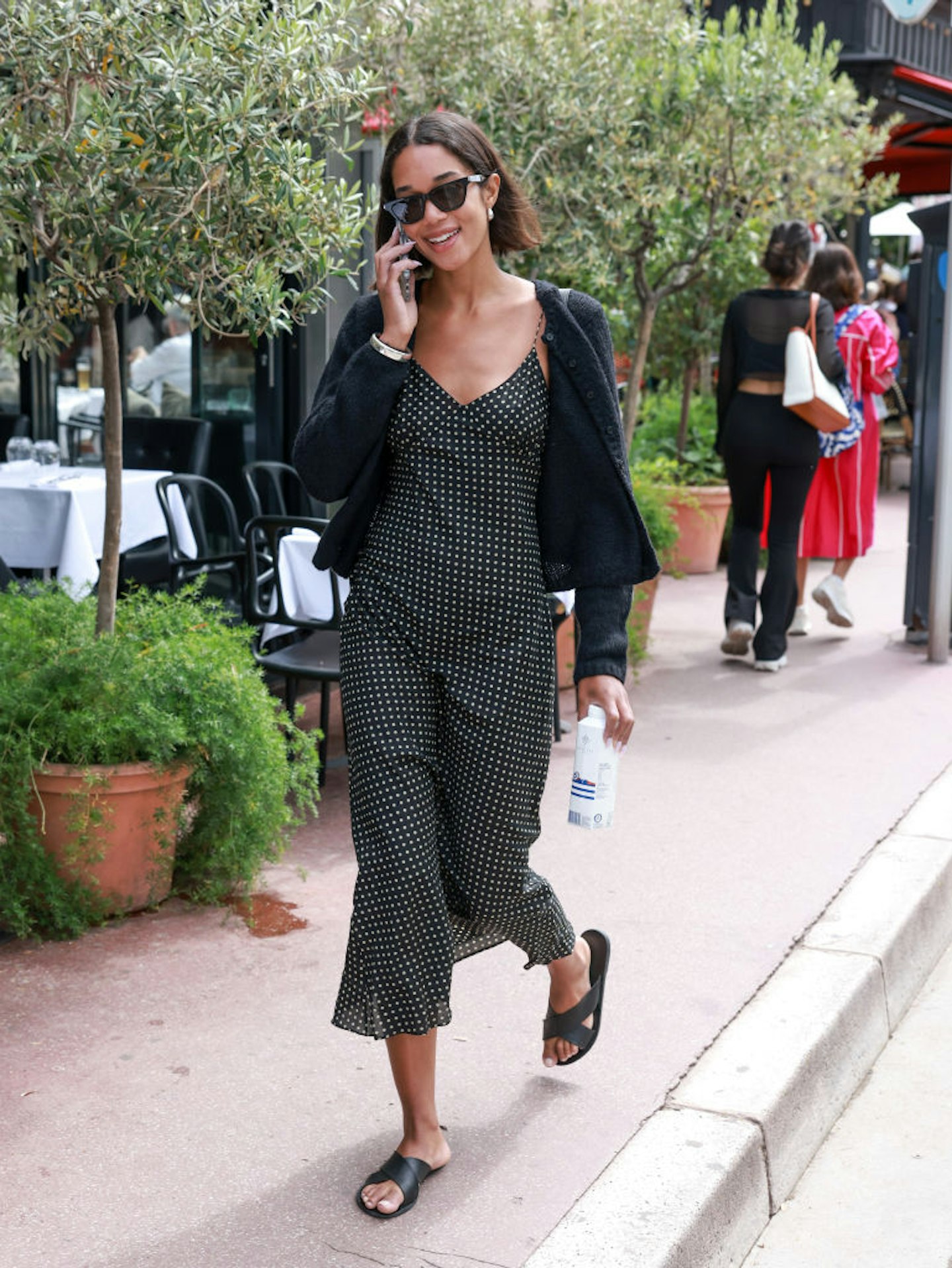 When temperatures start spiking in earnest, nothing beats a spaghetti-strapped slip dress that you can wear with a little cardigan (see above) like Laura Harrier. Style yours over a white tee for the office and dress up with a blazer and barely-there heels for a night out.
Description
Asceno's silk slip dresses really are a cut above the rest.
Description
This could easily double up as a bridesmaids dress at a destination wedding.