Although the bride may have the final say regarding bridesmaid dresses, there's no reason why bridesmaids shouldn't be part of the process, especially when it comes to choosing plus-size bridesmaid dresses. After all, they're the ones wearing the dress, so their confidence in the final choice is vital. In the past, finding a correctly fitting plus-size dress could be tricky. Finally, brands are beginning to embrace more inclusive sizing, meaning shopping for plus-size bridesmaid dresses is not nearly as tedious as it once was.
A trend we've loved to see in bridal parties is bridesmaids wearing similar colourways, but different tones, textures and fits. Not only does this give the bride an opportunity to play with colour, but it also ensures bridesmaids have their own identity within the line-up. This way, bridesmaids have the chance to suggest dresses that work for them instead of the (rather archaic) one-size-fits-all approach.
Grazia's Roundup Of The Best Plus-Size Bridesmaid Dresses
Editor's Choice: Marguerite Silk Dress
Best popular plus-size bridesmaid dress: Shayla Dress
Best slip plus-size bridesmaid dress: Keisha Maxi Dress
Best wrap plus-size bridesmaid dress: Cleo Wrap Satin Dress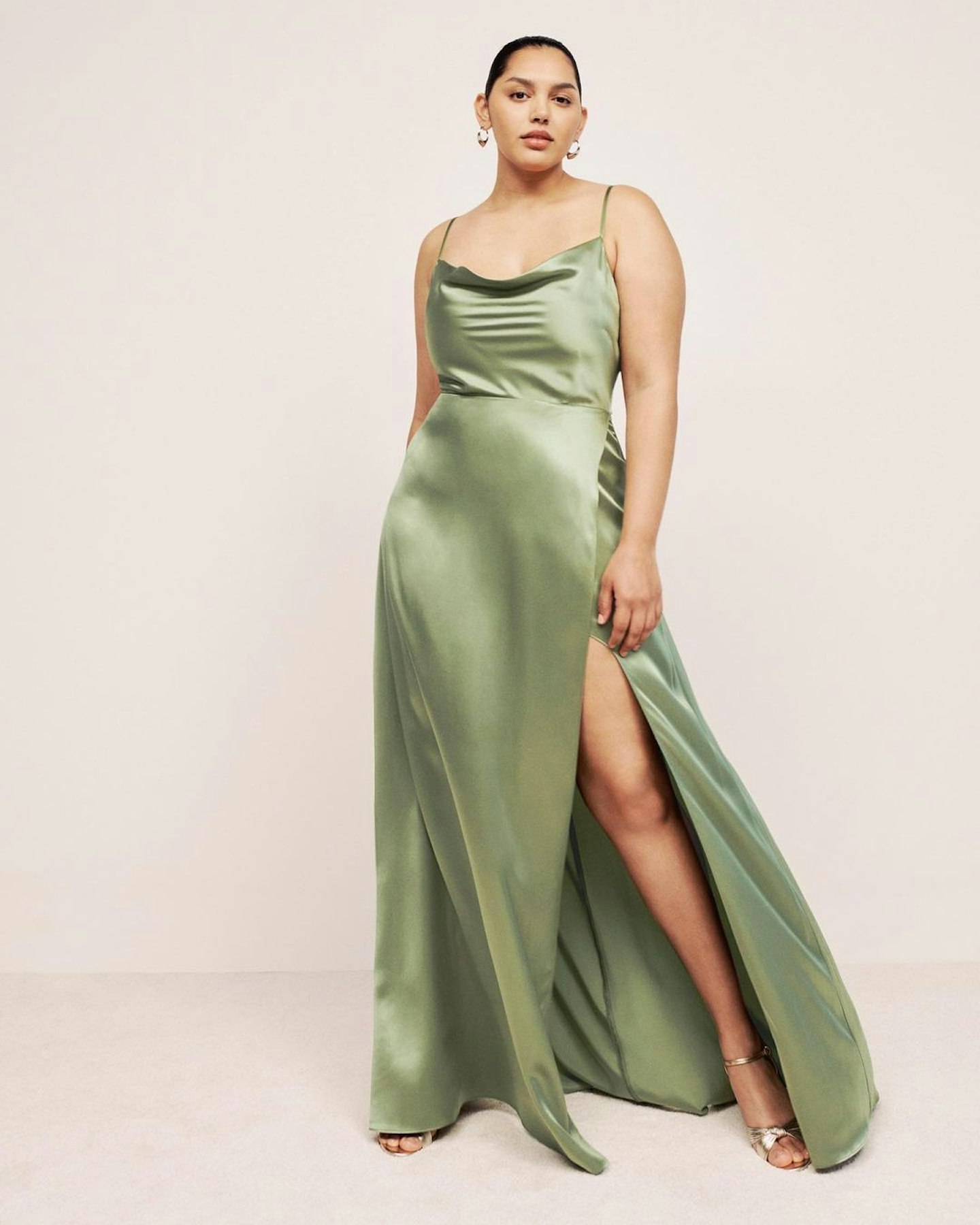 But, as far as selecting bridesmaid dresses goes, it's not just the fit of the dress to consider. It's also the time of year and the colour palette of the wedding as a whole. As you may have guessed, pastel shades and floral prints are in for the spring and summer seasons. Sage green bridesmaid dresses have particularly stolen the limelight in recent years.
With sizing to fit across the bridal party, we've included dresses available from sizes UK18 and onwards. Reformation has been among the higher-end brands to revolutionise plus-size fashion, offering sizes ranging from UK18 to UK28. Whereas ASOS Curve is a firm favourite for affordable fashion, with a collection of plus-size bridesmaid dresses to suit. Thankfully, most of these brands have wedding edits to make it easier to shop for all of the wedding party including flower girl dresses to match.
Shop our top recommendations for the best plus-size bridesmaid dresses, below.
SHOP: The Best Plus-Size Bridesmaid Dresses
Editor's Choice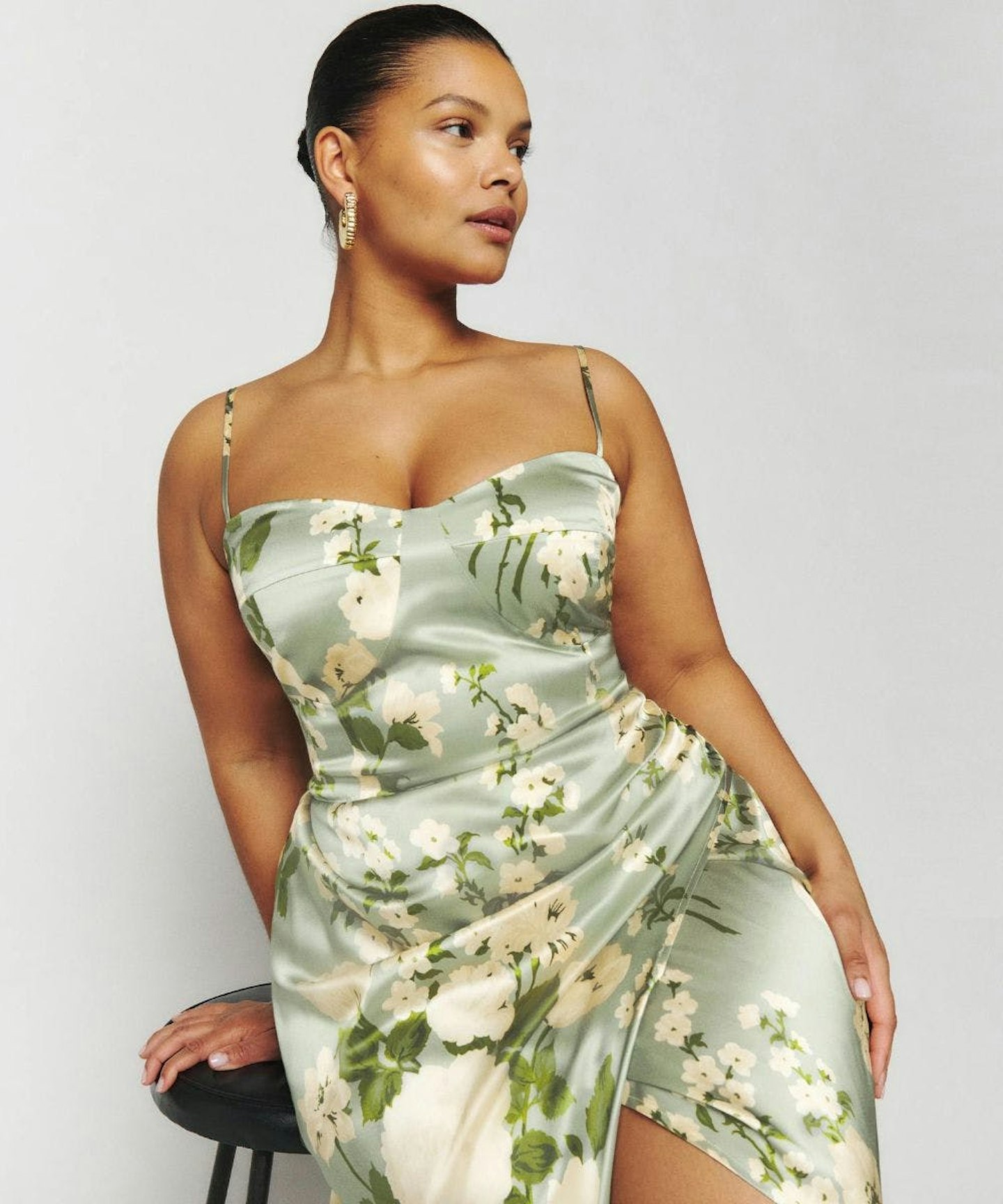 Reformation
Description
If your chosen setting is a wedding abroad, the Marguerite Silk Dress from Reformation - which is
Best popular plus-size bridesmaid dress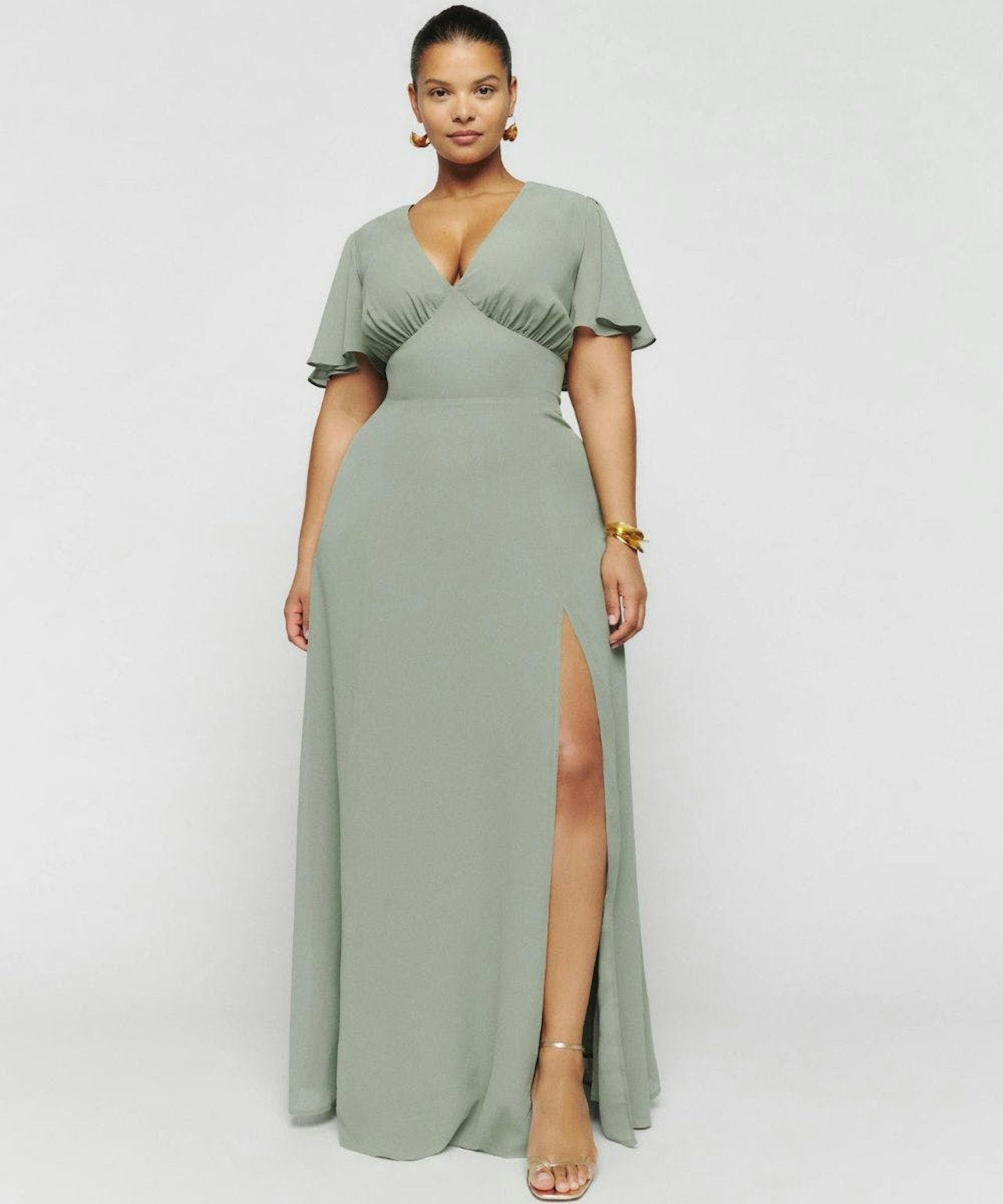 Reformation
Description
The Shayla Dress from Reformation has ruffle sleeves, a flattering neckline and is cinched at the
Best slip plus-size bridesmaid dress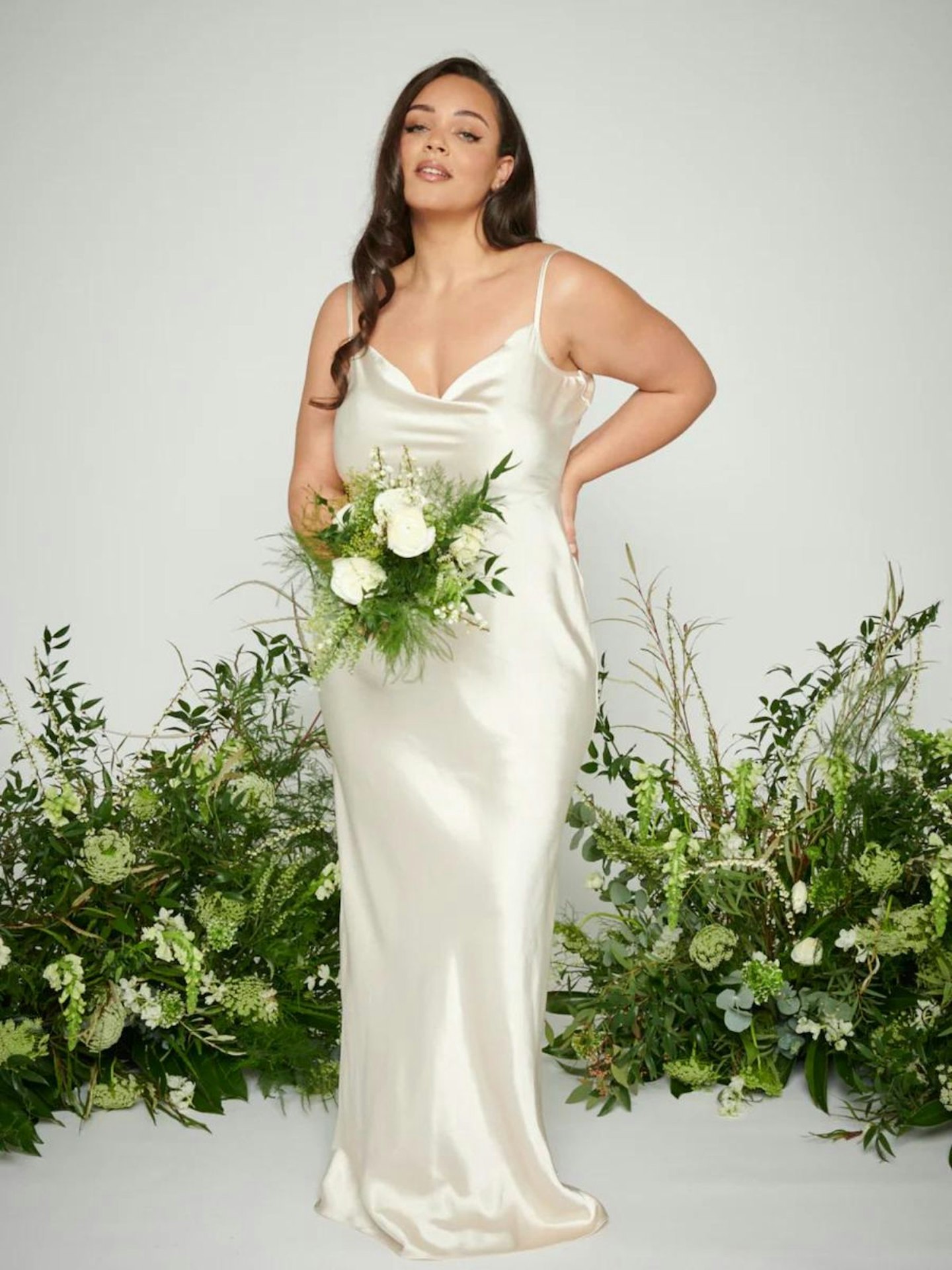 Pretty Lavish
Description
Slip dresses are everywhere, and there's a reason for it. This Keisha Maxi Bridesmaid Dress from
Best wrap plus-size bridesmaid dress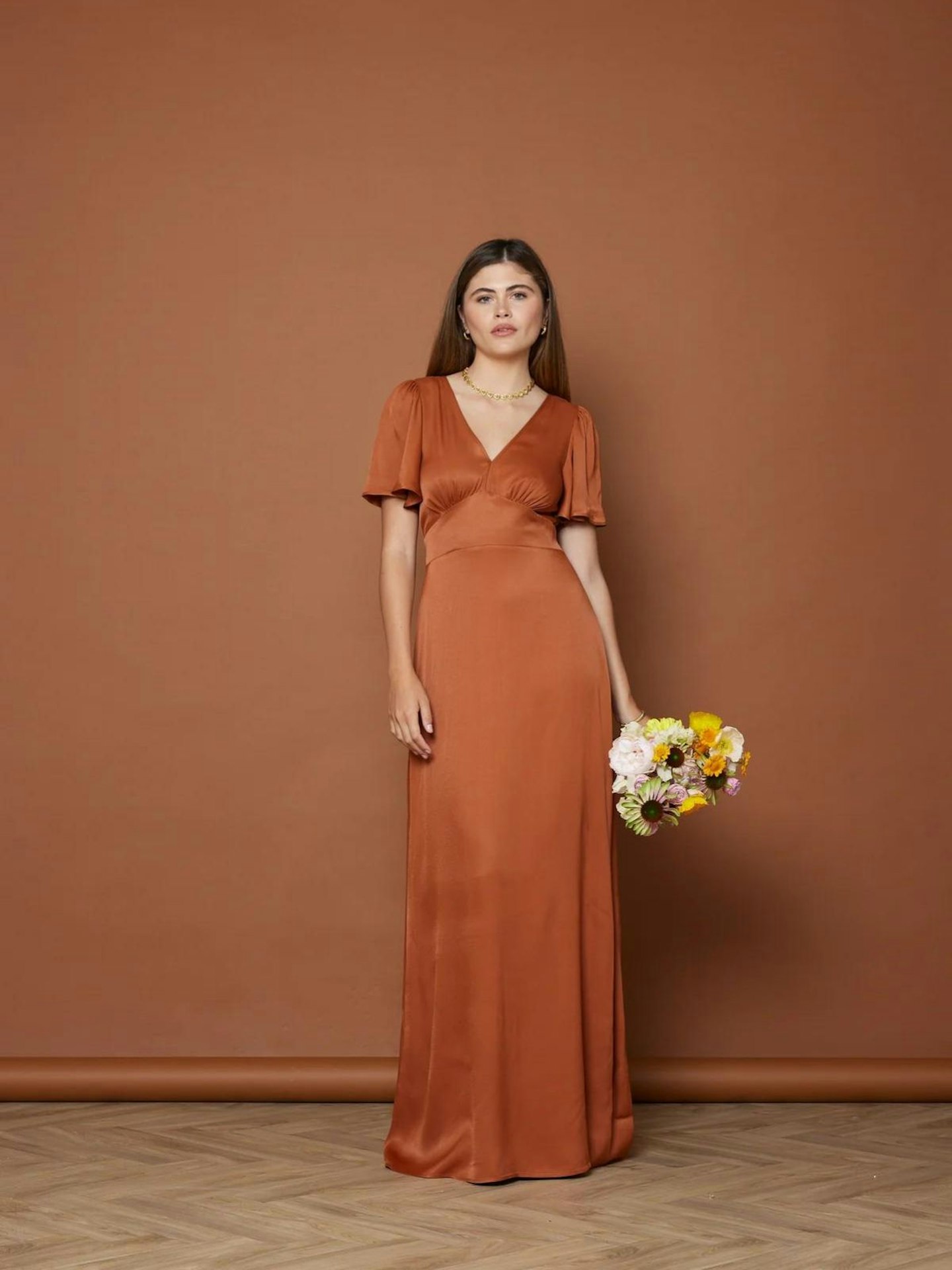 Maids to Measure
Description
With a collection of new dresses in their bridesmaid range, Maids To Measure stock sizes UK8 -
Best plus-size bridesmaid dress with long sleeves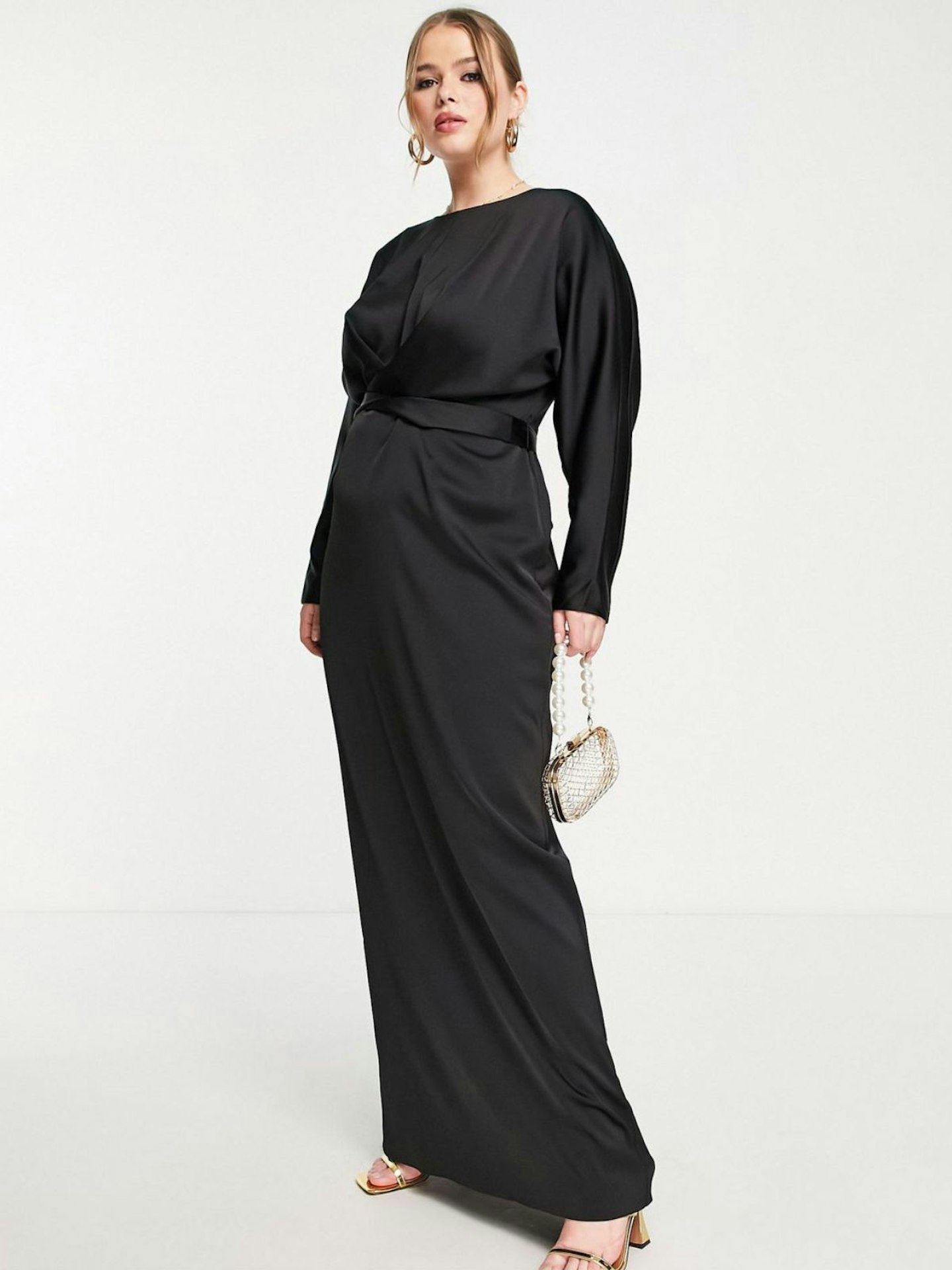 ASOS
Description
Although black might be a controversial choice for a wedding, we're seeing a recent trend of
Best plus-size bridesmaid dress with print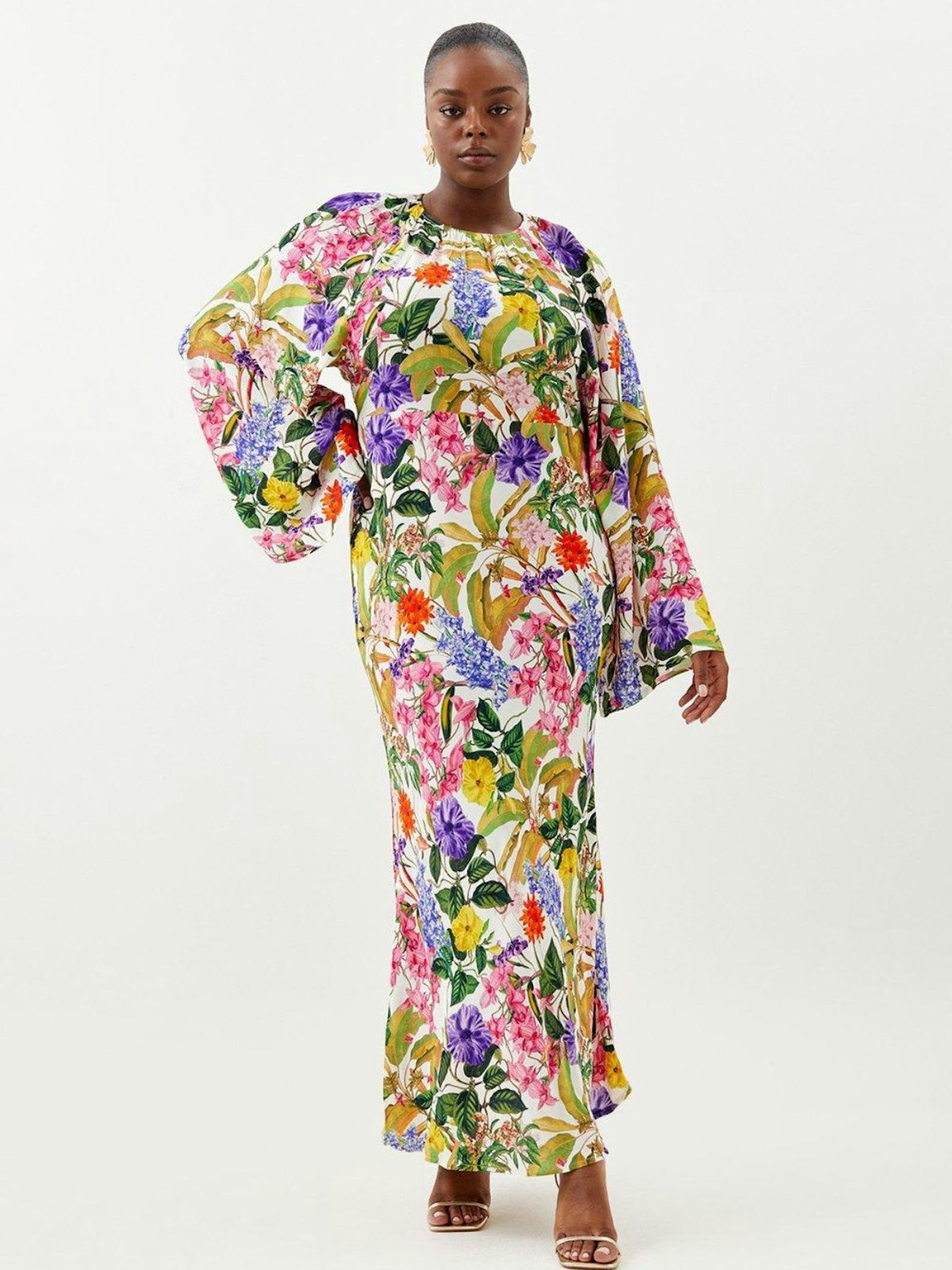 Karen Millen
Description
Granted, this dress may not be for everybody, but there's no doubt that the Spring Floral Batwing
Best trending plus-size bridesmaid dress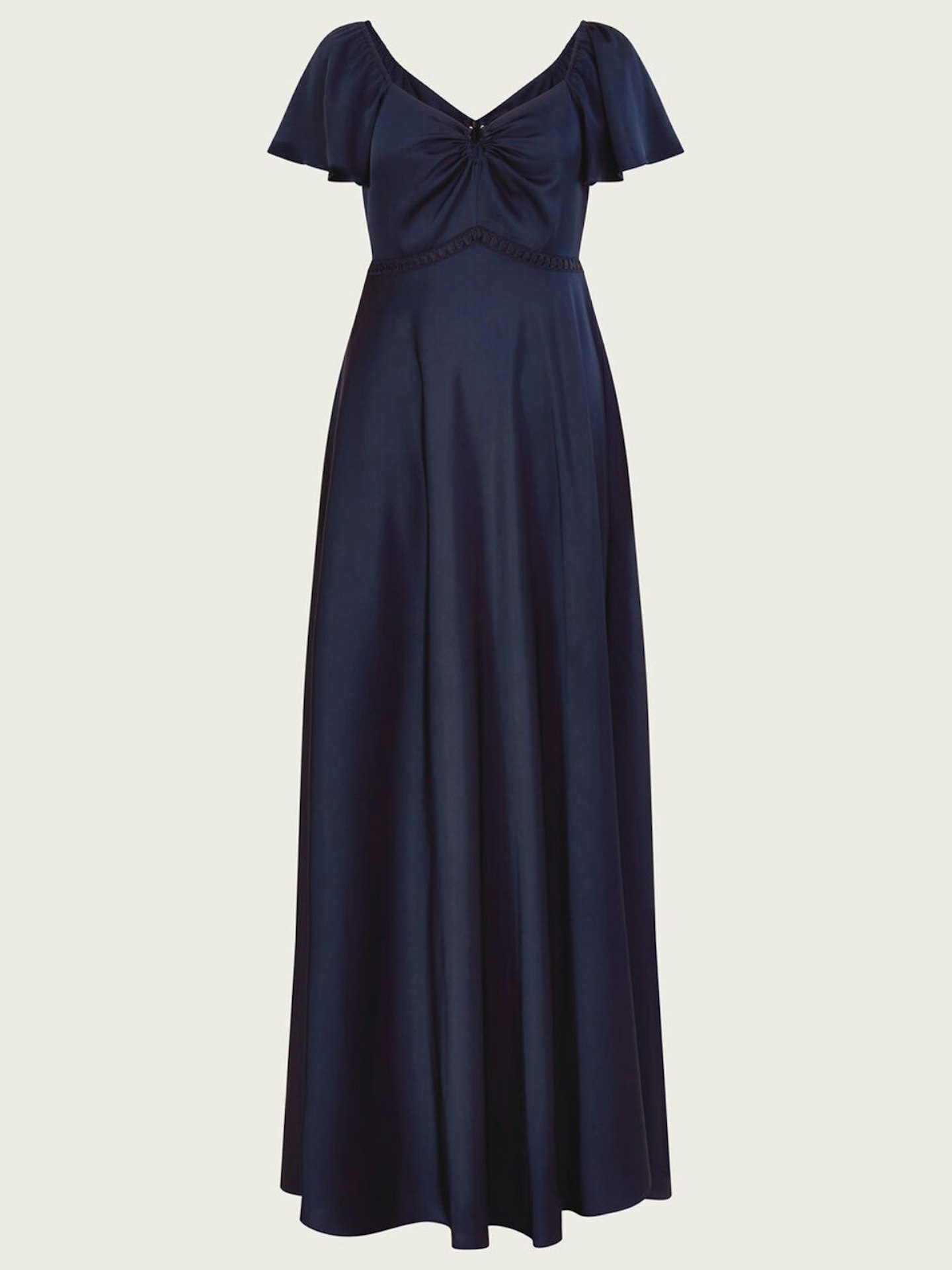 Monsoon
Description
The Savannah Satin Maxi Dress from Monsoon has seen a lot of interest at Monsoon. After all, the
Best halter neck plus-size bridesmaid dress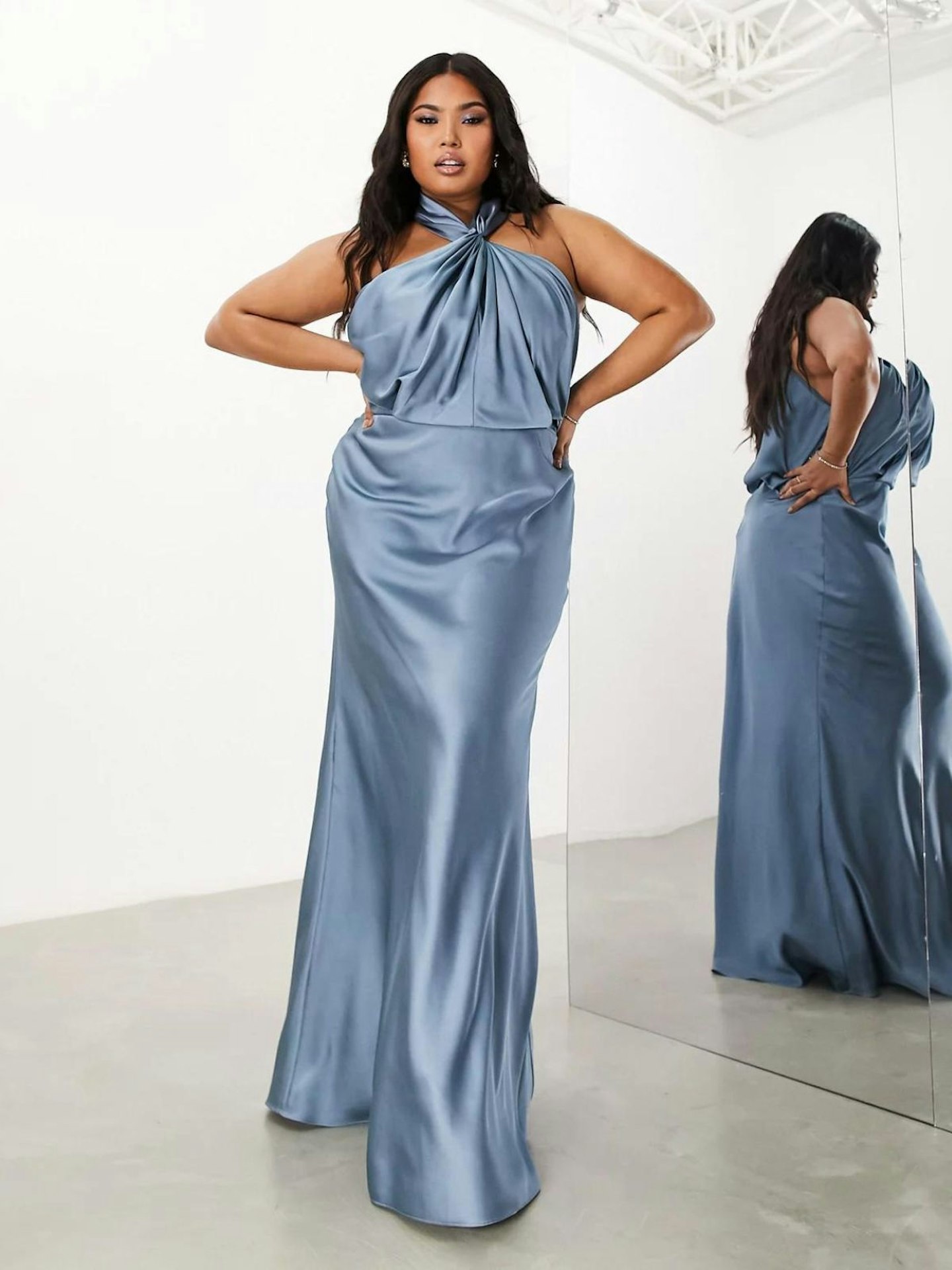 ASOS
Description
Halter neck dresses are another favoured style when it comes to bridesmaid dresses, and this one
Best plus-size bridesmaid dress with tiers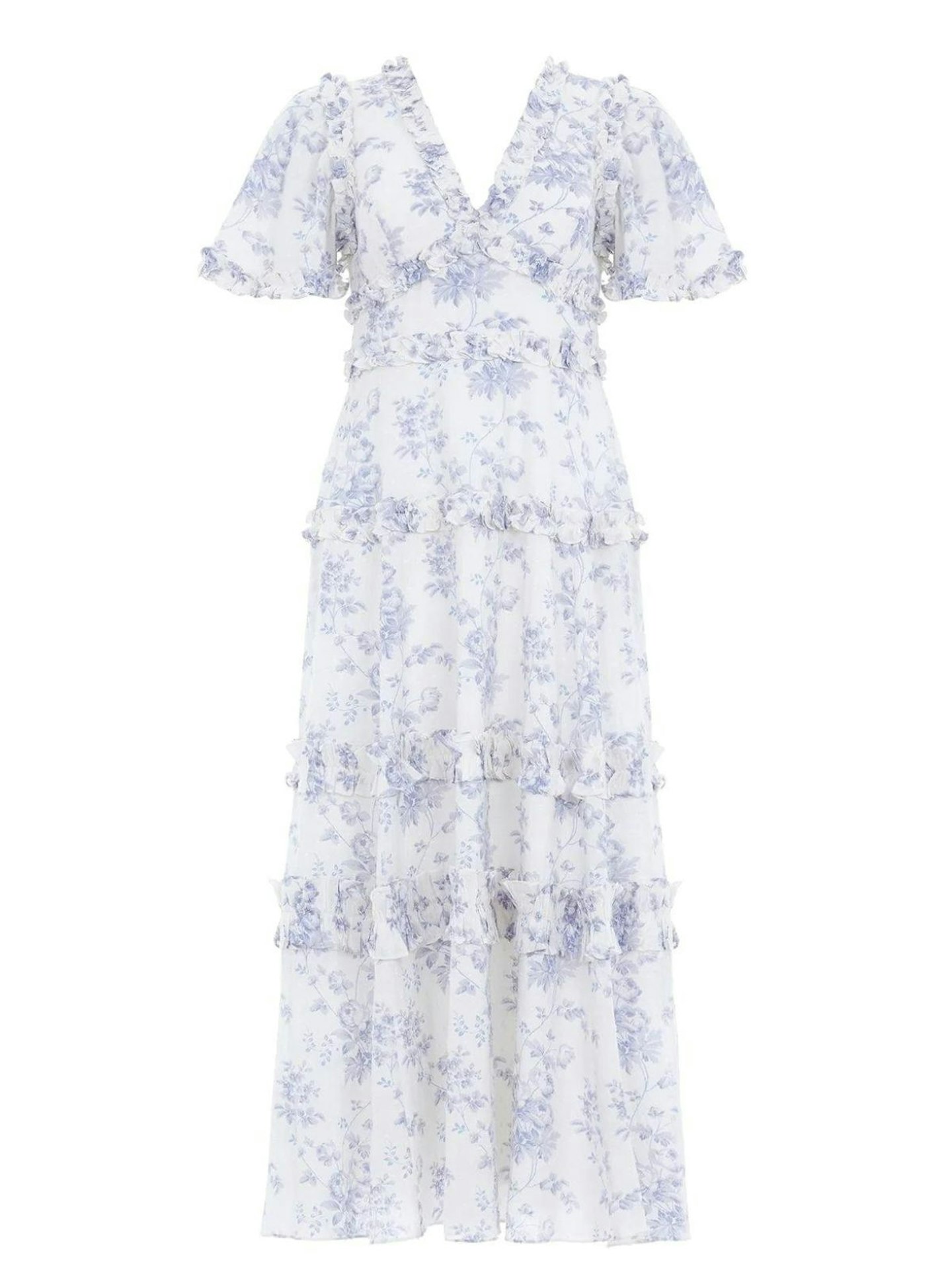 Needle and Thread
Description
Needle And Thread are one to watch when it comes to plus-size occasionwear. Their catalogue of
Where to shop the best plus-size bridesmaid dresses?
Along with the retailers mentioned in our edit, some of the best places to shop plus-size bridesmaid dresses are Rixo bridesmaids dresses, although like occasion dress brand Ghost, stock sells fast. Other brands that stock plus-size occasionwear that deserve an honourable mention are Abercrombie & Fitch, Coast and Phase Eight to name a few.
What style of bridesmaid dress is the most flattering?
Selecting something that has universal appeal might be the right idea when it comes to pleasing all of your bridesmaids. Styles that make popular bridesmaid dresses are a-line, wrap and fit-and-flare dresses - anything that has a fitted waist with a flare toward the hem flatter most. While you'll want dresses to fit your colour scheme, the right colour can make all the difference. Shades that work on all skin tones, like champagne bridesmaid dresses are a choice you can't go wrong with.
Samantha 'Sam' Price is a Beauty, Fashion & Wellness Products Writer at Grazia magazine. In 2021, Sam began her journey as a Storytelling Executive at Closer and heatworld on an internship, creating beauty and fashion content across these brands. It was 2022 when Sam was employed as a Commercial Content Writer writing about Family Life on Yours, Mother & Baby and Spirit & Destiny. Now, she specialises in beauty, fashion and wellness content across many brands.