You're not just imagining things - sage green bridesmaid dresses is having a moment and it looks like it is here to stay. The soothing natural shade looks gorgeous on every skin tone and is a timeless colour that compliments bridal white. Green has become a popular colour in wedding palettes in recent years, so we are here to present you with our pick of the best bridesmaid dresses in sage green.
If you're unfamiliar with the shade of green, the best way to describe it is an earthy greyish-green colour, just like the dried herb, which has woody stems and greyish leaves. Sage is chic and classic but unusual enough to bring character to your bridal party. The pale green symbolises harmony, nature, and freshness and is the perfect shade from summer through to winter.
Days of matching bridesmaids are long gone, and the current trend is for bridesmaids to wear dresses in the same colour and a cut that fits them. Many brides are asking their bridal party to choose dresses of the same colour that suits them rather than picking one shape and making everyone follow the bride's vision. Sage is a beautiful, versatile option that looks good on everyone and being so in demand means plenty of styles and choices are available, including the best petite and plus-size bridesmaid dresses.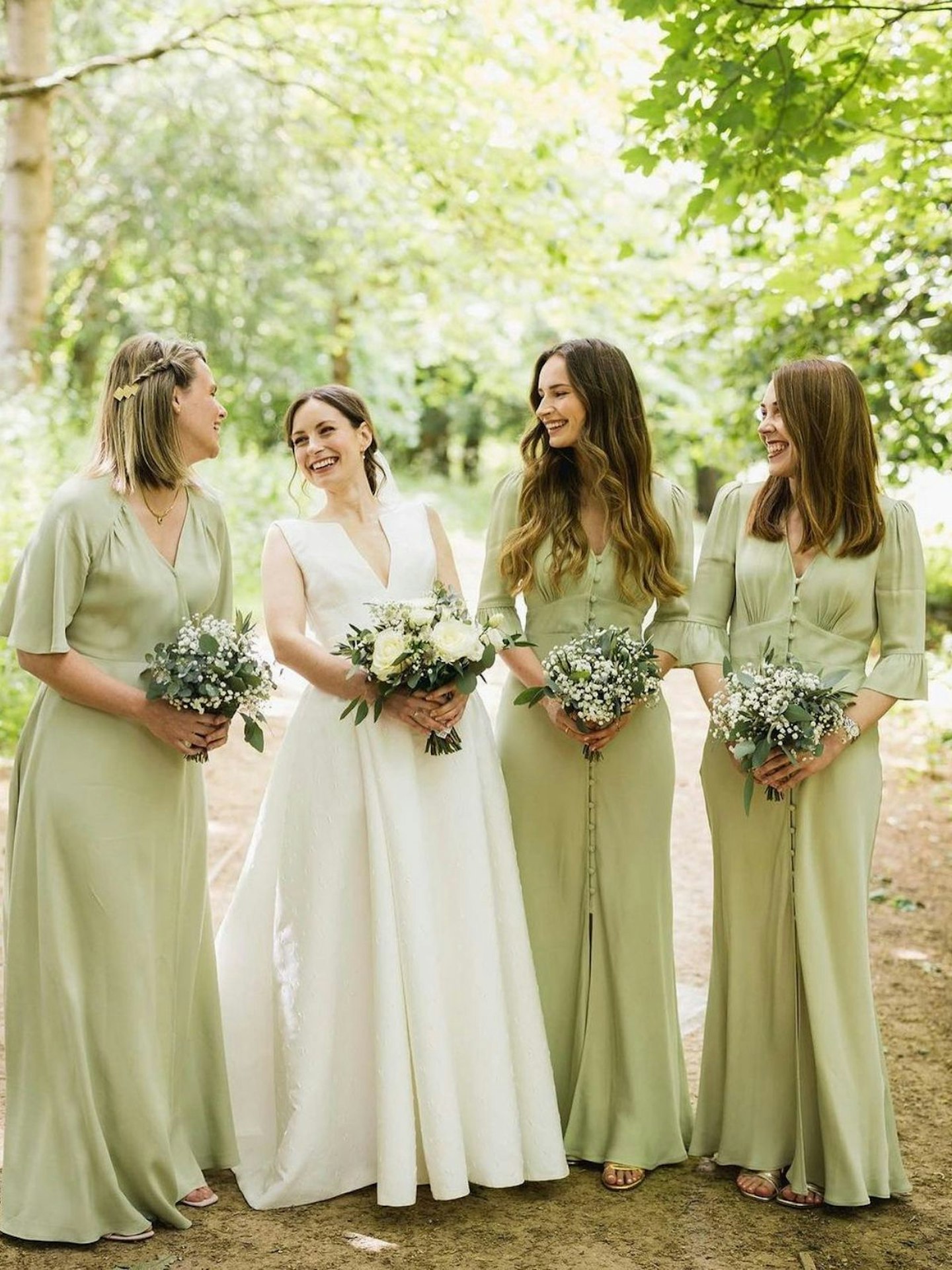 Whether you're looking for a simple silk slip dress that you can wear time and time again, a flattering wrap dress or a dress adorned with embellishments and tulle, there's the perfect dress out there to suit your bridal party from brands we know and love including Reformation, Coast, Nobody's Child and Rixo bridesmaid dresses.
We've found the best sage green bridesmaid dresses available to shop now:
SHOP: The Best Sage Green Bridesmaid Dresses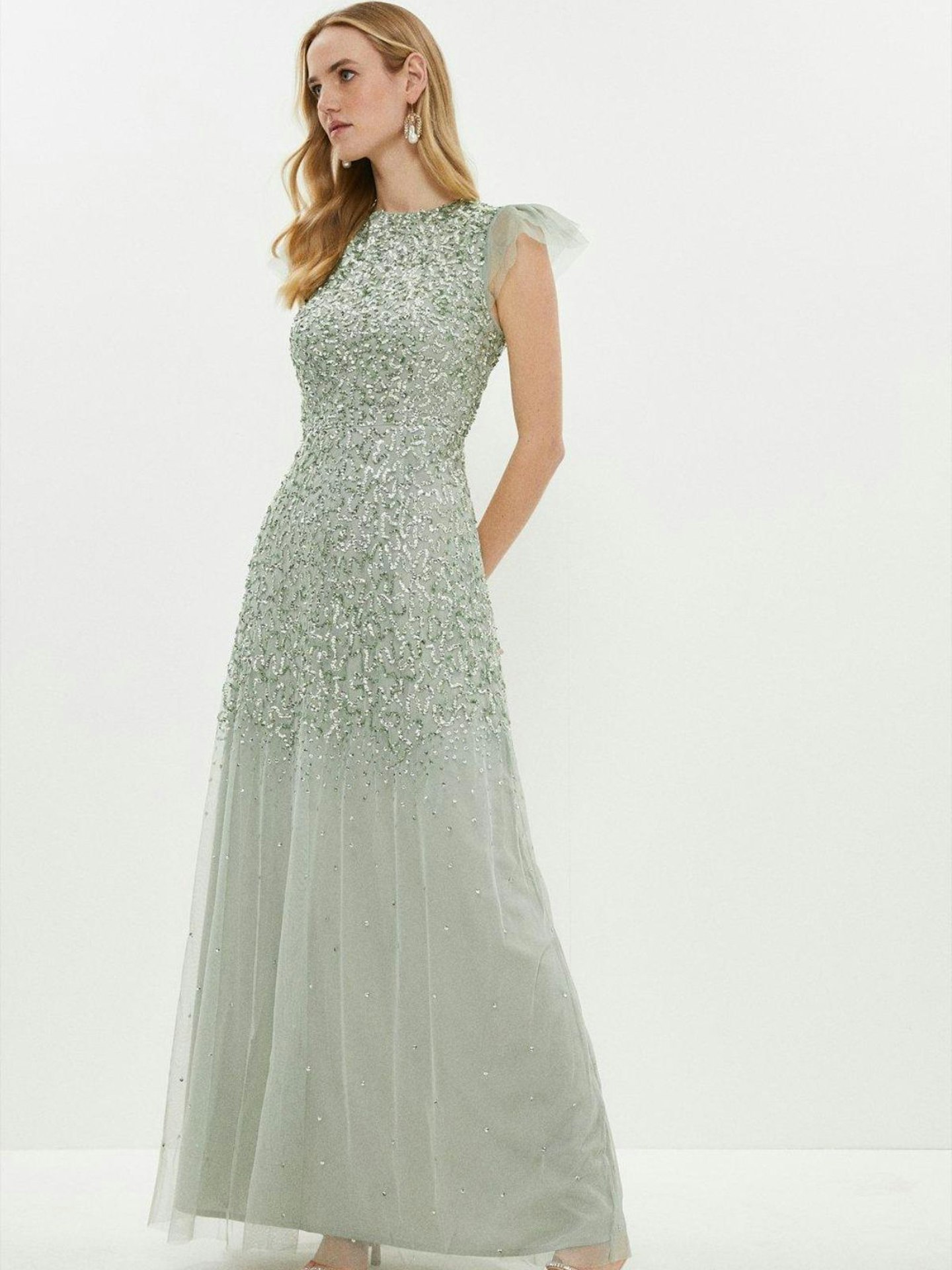 Coast
Description
The Angel Sleeve Sequin Maxi Dress from Coast is the perfect choice if you want to add a bit of
Ghost
Description
The Sage Delphine Satin Maxi Dress from Ghost is a beautifully crafted gown featuring a timeless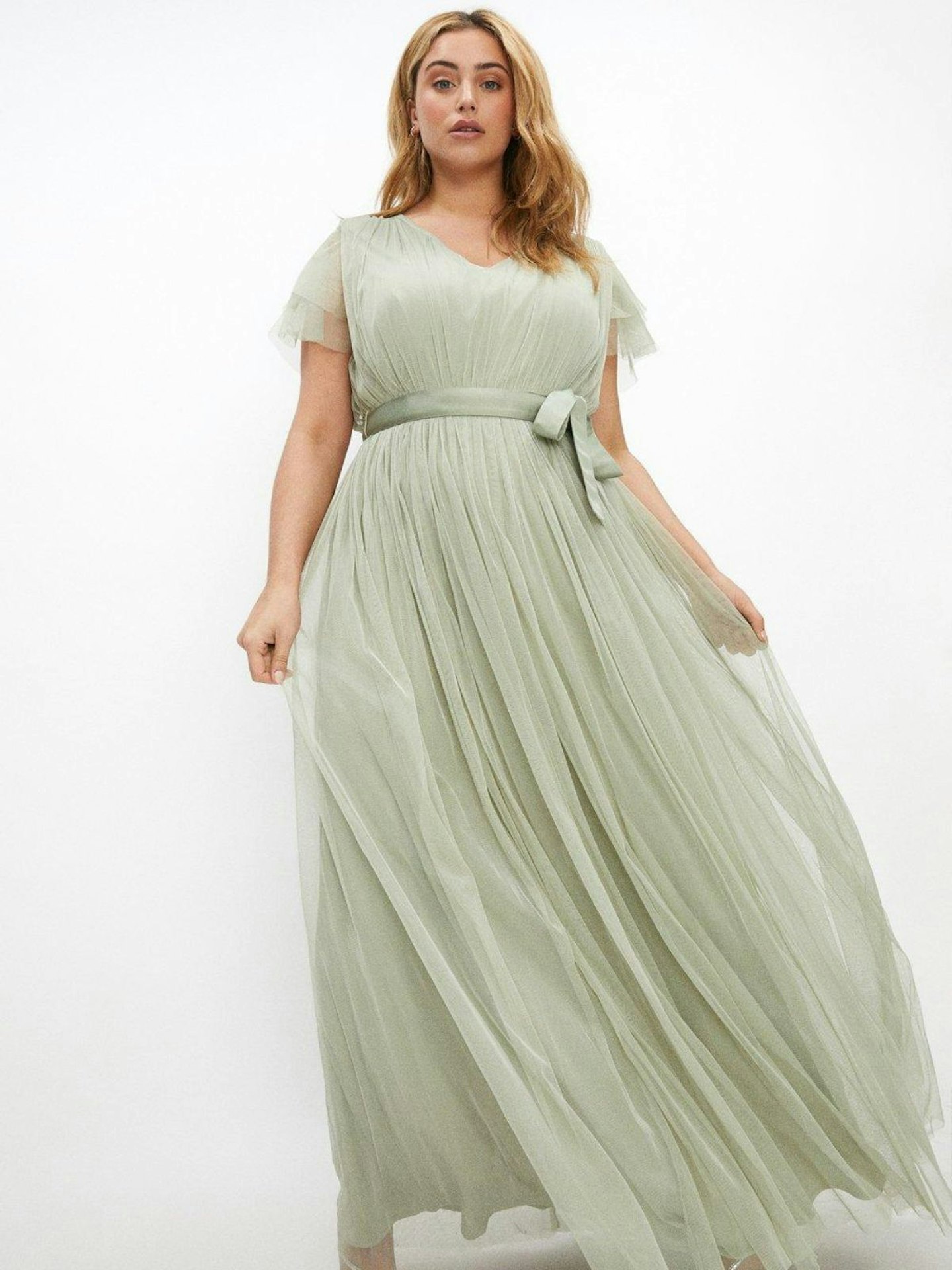 Coast
Description
This Tulle V-Neck Tie Belt Maxi Dress from Coast is the perfect option if you're looking for a
Description
Made from elegant satin with a silk feel and elegant sheen, the Odelle Maxi Dress sage dress from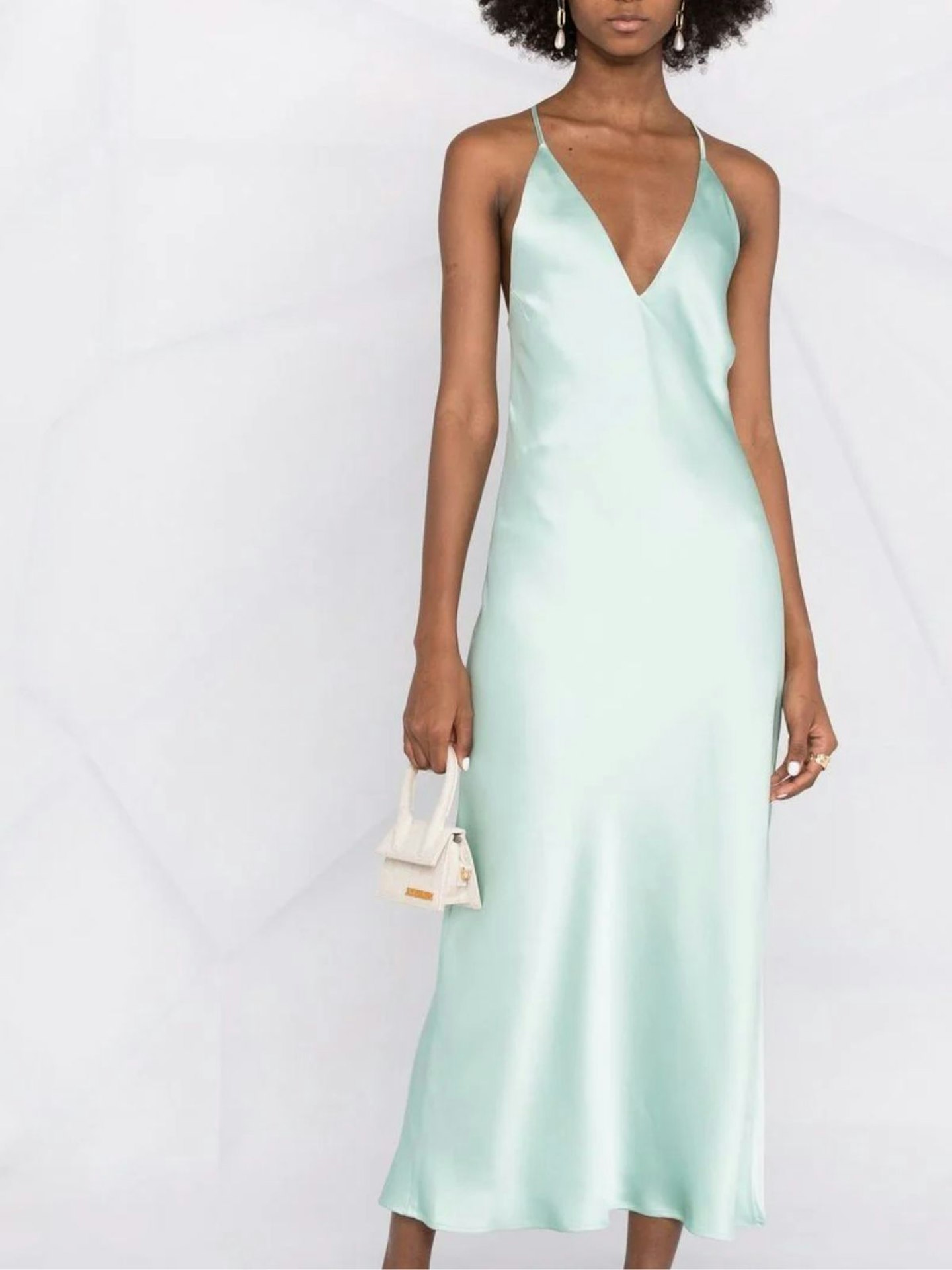 Blanca Vita
Description
This luxe V-neck slip dress from Blanca Vita has a polished aesthetic thanks to the silky feel and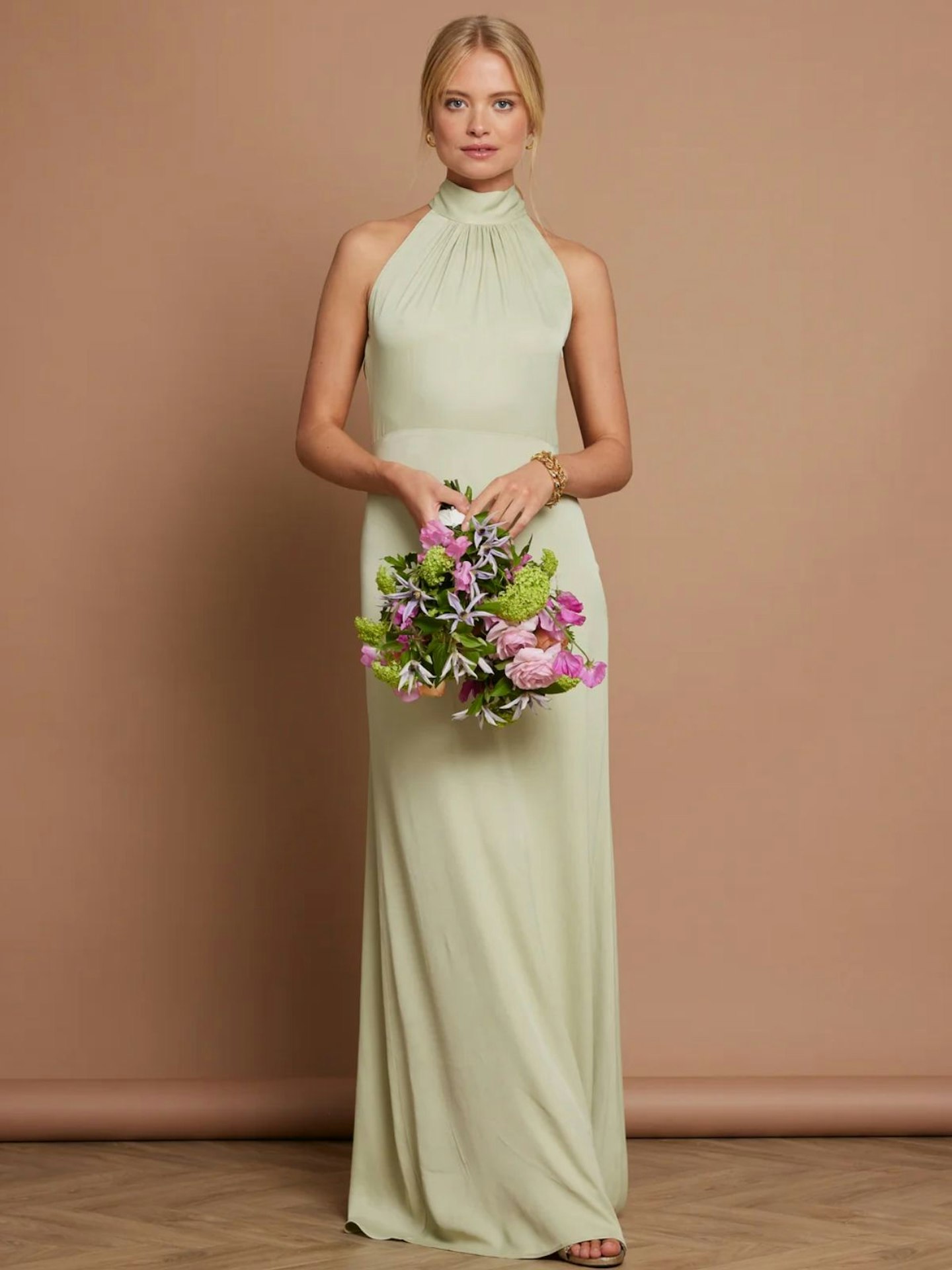 Maids To Measure
Description
A classic yet chic sage option for your bridesmaids. The Maids To Measure Satin High Neck Halter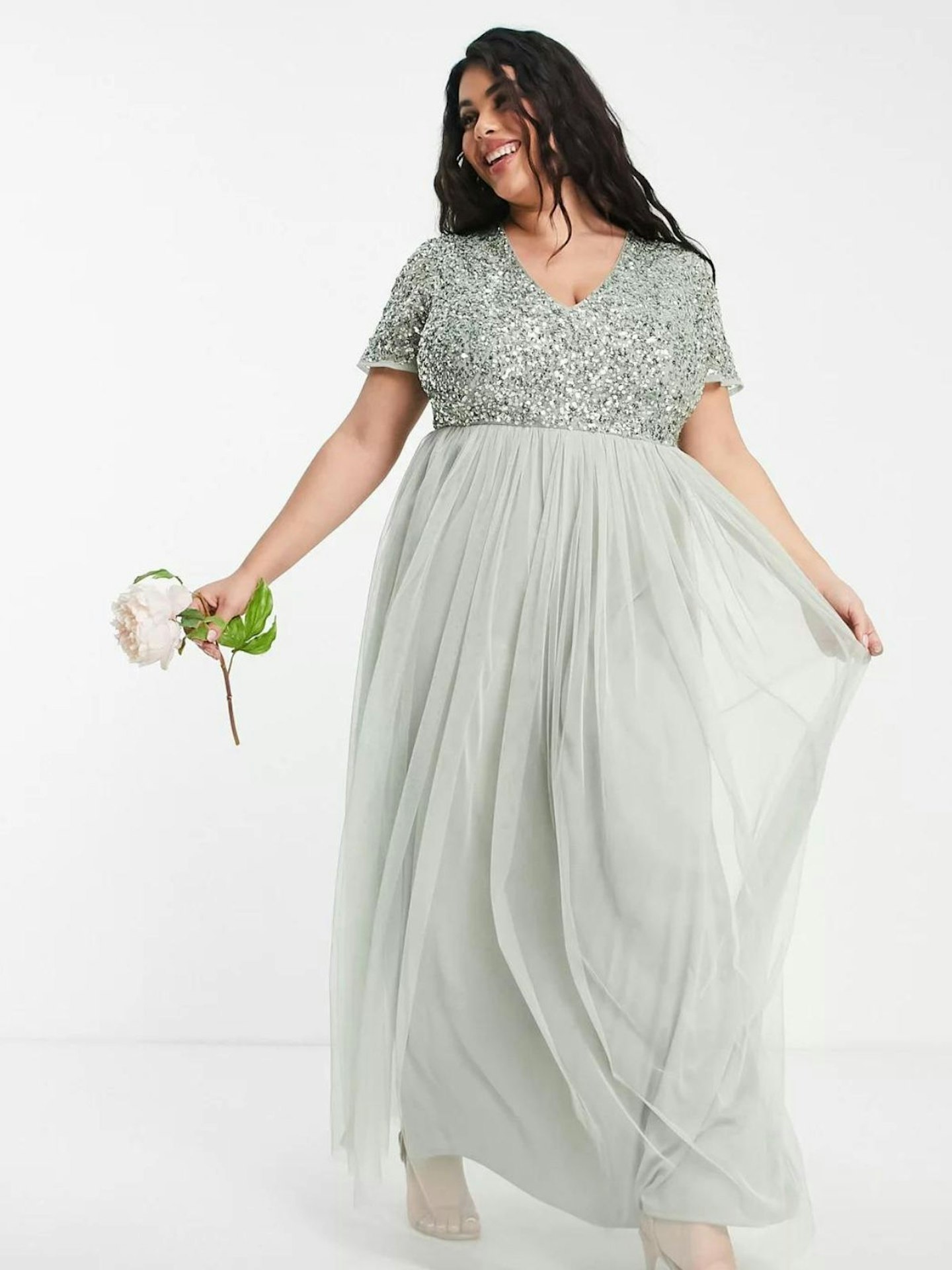 ASOS
Description
Comfortable, elegant and stylish, the ASOS Maya Bridesmaid Short Sleeve Maxi Tulle Dress is sure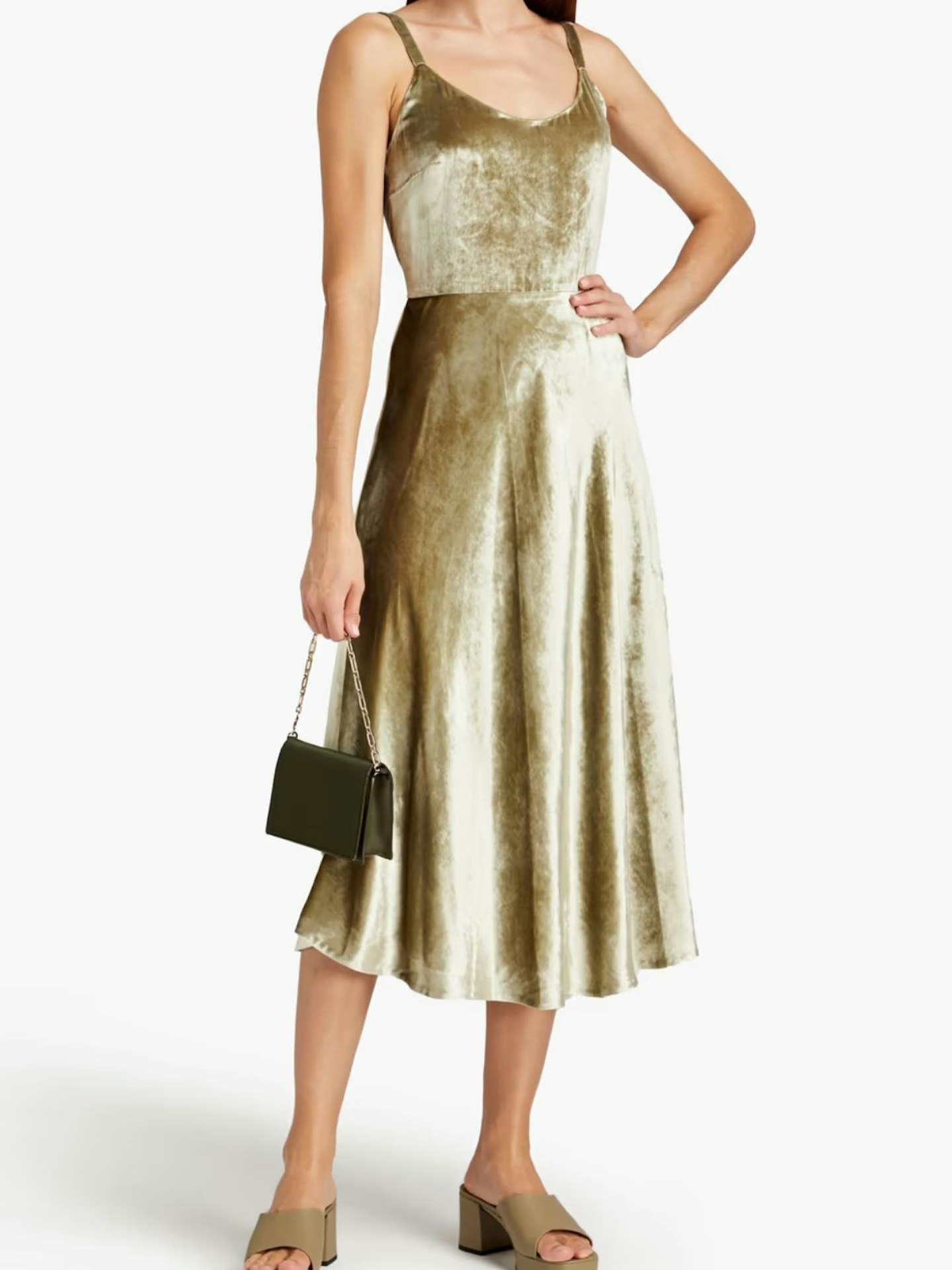 VINCE
Description
Velvet isn't necessarily your first thought about bridesmaid dresses but this Sage Velvet Midi
Description
After going viral on every social media platform, multi-way style dresses have become the way
Description
The Pretty Lavish Esmee Wrap Satin Wrap Dress features ruched detailing and an elegant side split.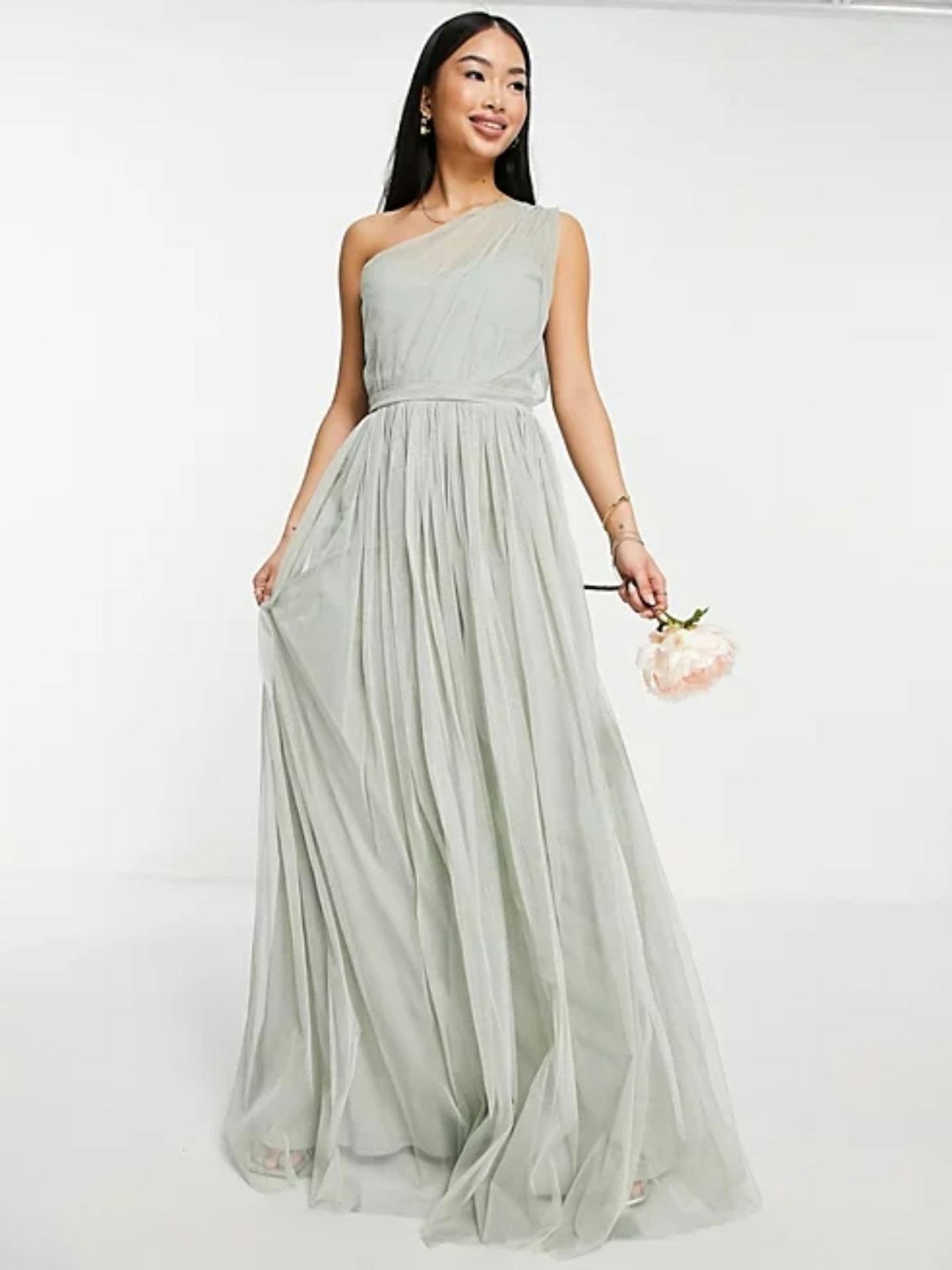 ASOS
Description
The one-shoulder design with drape details makes this ASOS Anaya Tulle One Shoulder Sage Green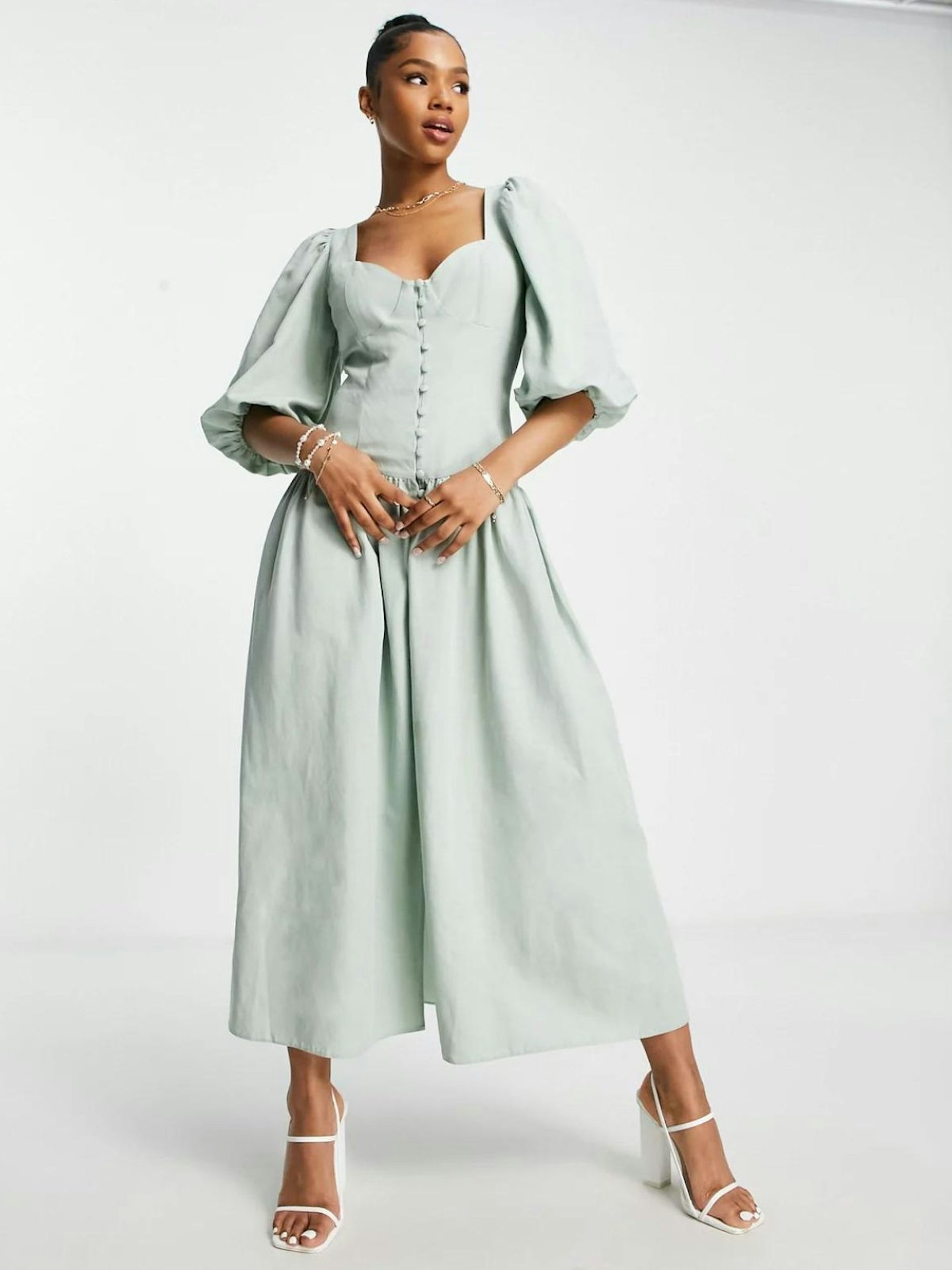 Nobody's Child
Description
Reformation
Description
This super flattering Senna Knit Dress from Reformation makes the perfect sage bridesmaid dress to
Where is the best place to buy sage green bridesmaid dresses?
If you're looking for some green bridesmaid dresses for your bridal party, sage green bridesmaid dresses are definitely a shade to consider. Since popularity of sage green bridesmaid dresses have increased, fashion powerhouses like Rixo, Oasis, Pretty Lavish and the ever-faithful ASOS have produces gorgeous bridesmaid dresses which are worth a browse.
How much should you spend when shopping for bridesmaid dresses?
We know that wedding shopping can get rather expensive but there are plenty of high-street bridesmaid dresses available to shop to perfectly suit your wedding theme. We'd also suggest that if you're looking to shop for some black bridesmaid dresses, for a classic dress to be worn over again.
Georgia Scott is a Beauty & Fashion Product Writer for Bauer Media, writing across brands such as heat, Closer, Grazia and Yours specialising in anything and everything beauty.