Congratulations to Lily Allen – not only for her marriage to David Harbour (those wedding pics are giving us much-needed good vibes) or her brilliant post-nuptial spread (In-N-Out Burger, worth the trip to America alone) but also for topping off her summer of style in exquisite fashion with her little white wedding dress.
With its capped sleeves, wide neck and double-breasted black buttons, the Little White Dress – by Dior, and worn with Miu Miu platforms – was erroneously identified by many as vintage but is actually new season. The confusion is understandable, there was more than a hint of the '60s about it. Consider some of our favourite brides from that time: Raquel Welch wore a crochet LWD at her wedding to producer Patrick Curtis in 1967, Sharon Tate opted for a puff-sleeved, high-necked silk moiré LWD when she got hitched to Roman Polanski at Chelsea Registry Office in 1968, Yoko Ono teamed her LWD with knee-high socks and bug-eyed shades when she tied the knot with John Lennon in 1969.
Despite the vintage vibes, the Little White Dress is a fitting choice for now. It chimes with the more relaxed attitude of modern brides, who understand that their big day doesn't necessarily need to involve a big dress. Rather, they are seeking out pieces that are special but with a jeans-and-tee ease: short dresses, sure, but also jumpsuits or tailoring (they don't have to cost as much as the honeymoon, either – the new breed of brides is not scared of scoring her wedding look from the high street).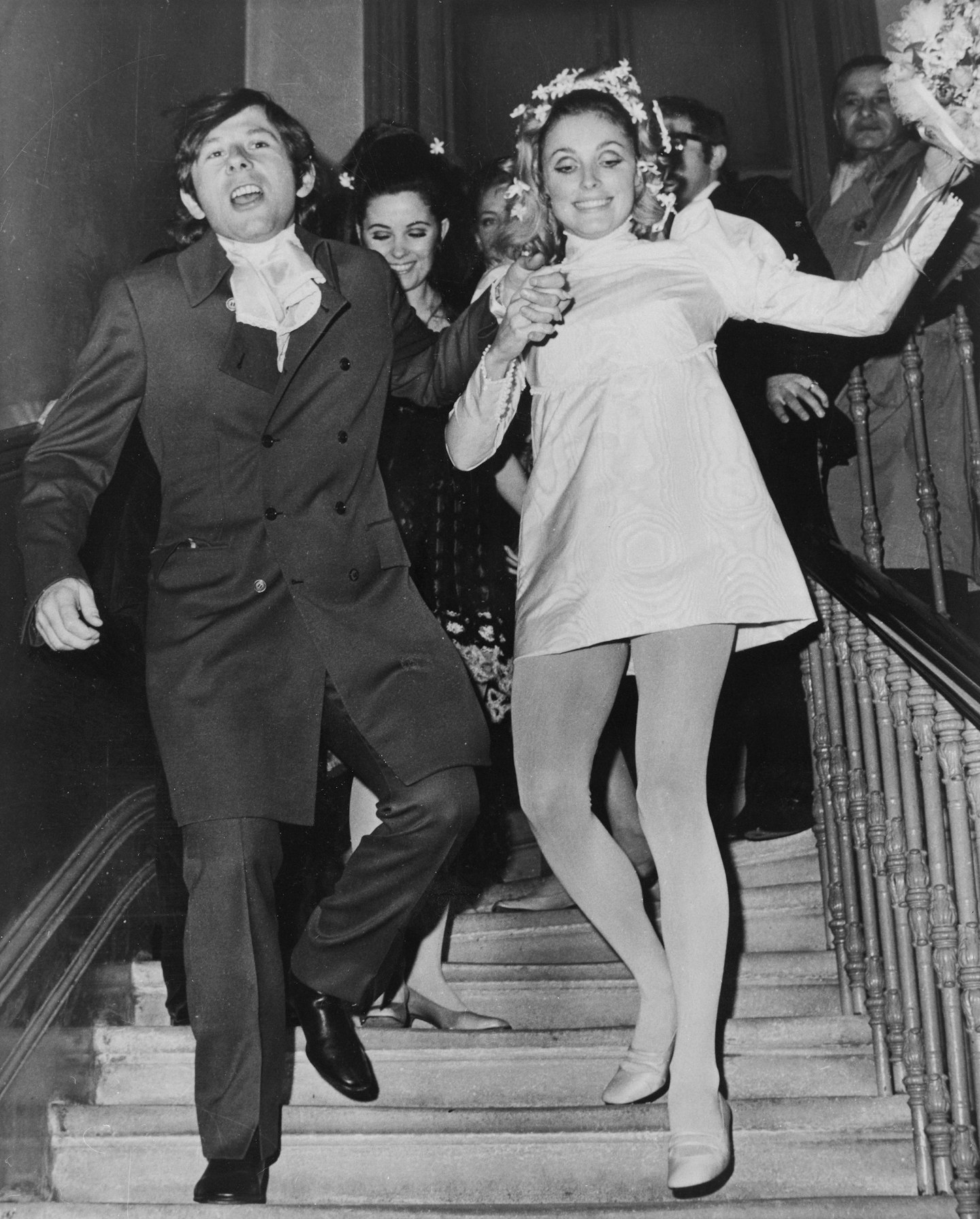 'The most important thing for me when working with my brides is that they are truly being the best version of themselves,' says Kate Halfpenny, whose 'coolmantic' wedding dresses have been worn by Millie Mackintosh and Emilia Fox. 'For some women, a big dress or even a long skirt isn't for them. I'm always saying "be the bride you want to be" and a slinky, midi cocktail dress or cool fringed skirt showing off killer heels is the perfect choice for a chic, low-key wedding. It's effortless and elegant but still totally fabulous and special!'.
Part of the appeal of a shorter wedding dress, and versatile wedding separates, are their sustainable credentials – granted thanks to its rewearability appeal. It's not hard to imagine something like Lily's Dior frock, for instance, taken for a city spin teamed with flat Mary-Janes, or dressed up for work this winter with opaque tights and a sharp jacket; Halfpenny's Turner fringed midi skirt would look excellent with a grey cashmere knit and ballet pumps. Keira Knightley has proved the versatility of the short wedding dress IRL; she wore her tulle Chanel frock on separate occasions both before and after her wedding.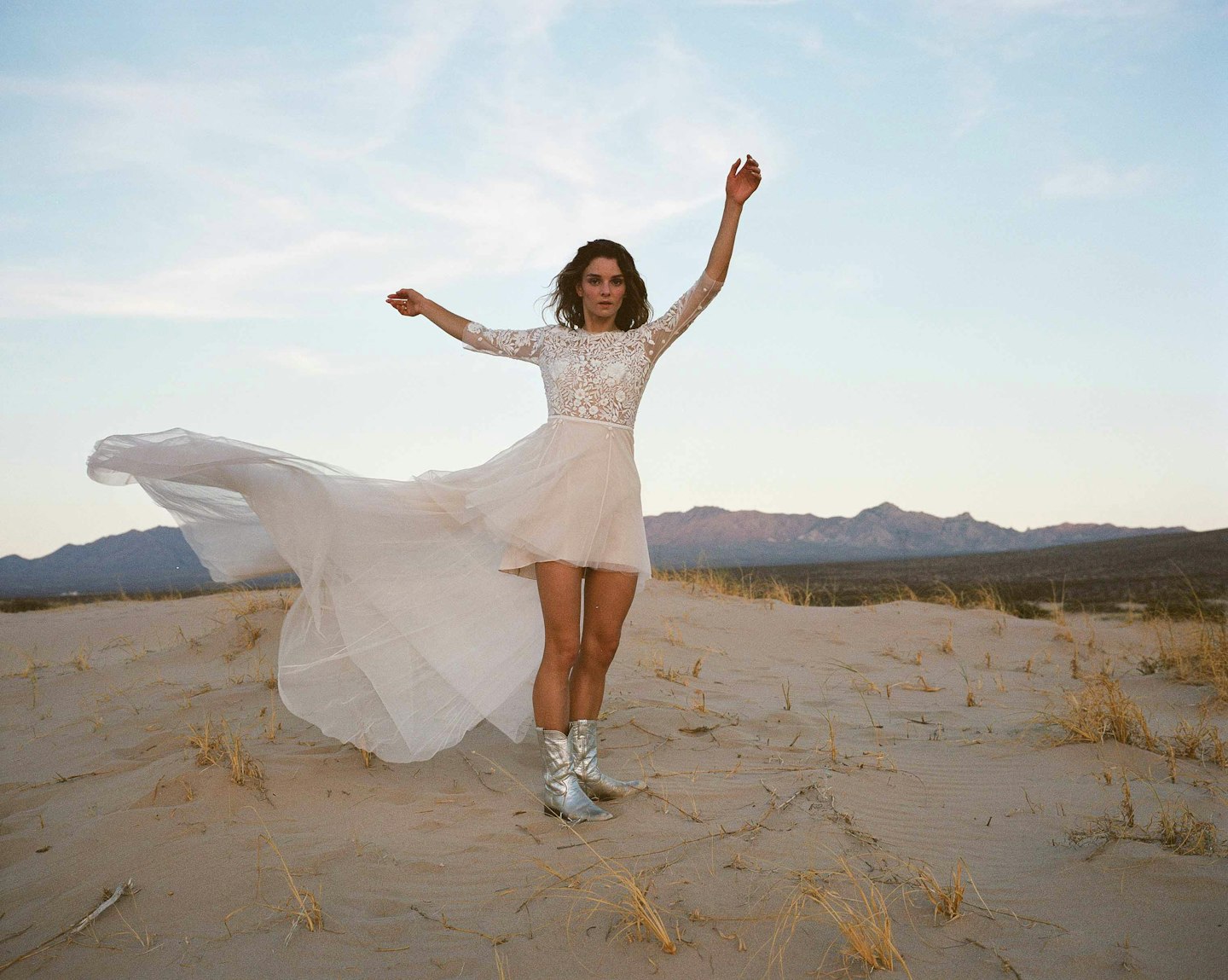 For 2020 weddings specifically, the LWD might just be the perfect choice for lockdown brides. A lavish gown wouldn't feel right for now – besides, how many people would even get to see it? 'Due to everyone's last minute circumstances changing brides are embracing the excitement of a last minute, virtual or micro weddings they are choosing pieces they truly love and are excited to wear (and re-wear) instead of opting for a traditional gown that they feel they 'should' wear, and can only wear once,' explains the designer Hermione de Paula, whose exquisite embroidered, achingly romantic pieces could woo even the commitment-phobes among us down the aisle. 'Short dresses are more comfortable for a virtual or micro wedding as they focus the with the detail up top. Unfortunately there is not as much full length or 360 viewing potential from the screen where most guests will be joining from'. If you still want to bring a dose of (the right kind) of drama to proceedings, she suggests achieving that via accessories or removable pieces like a full-length overskirt.
One word of warning if you do want to go the full Lily by following the ceremony with burgers and fries: long or short dress, mustard and ketchup are still a nightmare to get out of white.
SHOP: The Best Little White Wedding Dresses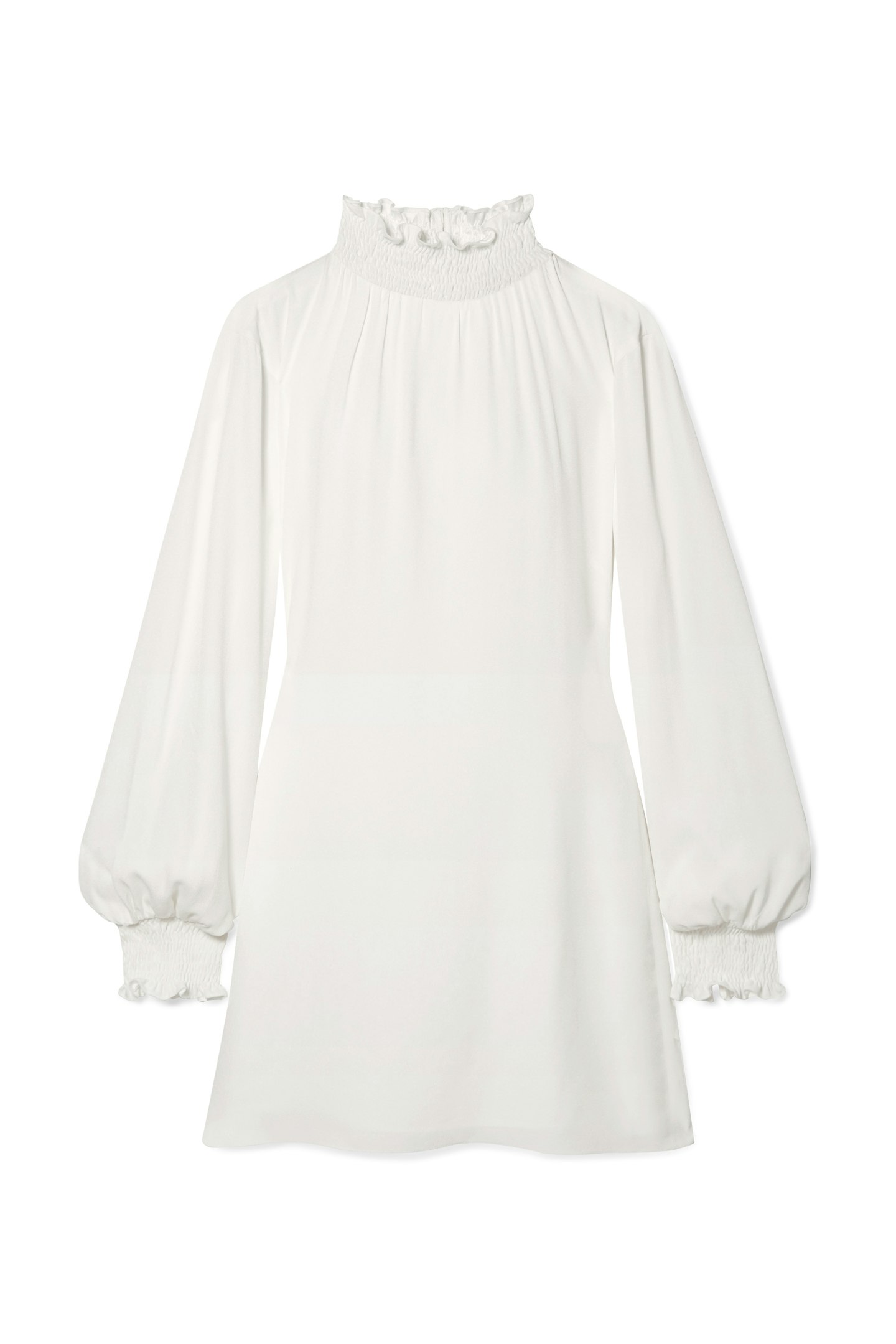 1 of 7
Vanessa Cocchiaro, Shirred Crepe Minidress, £275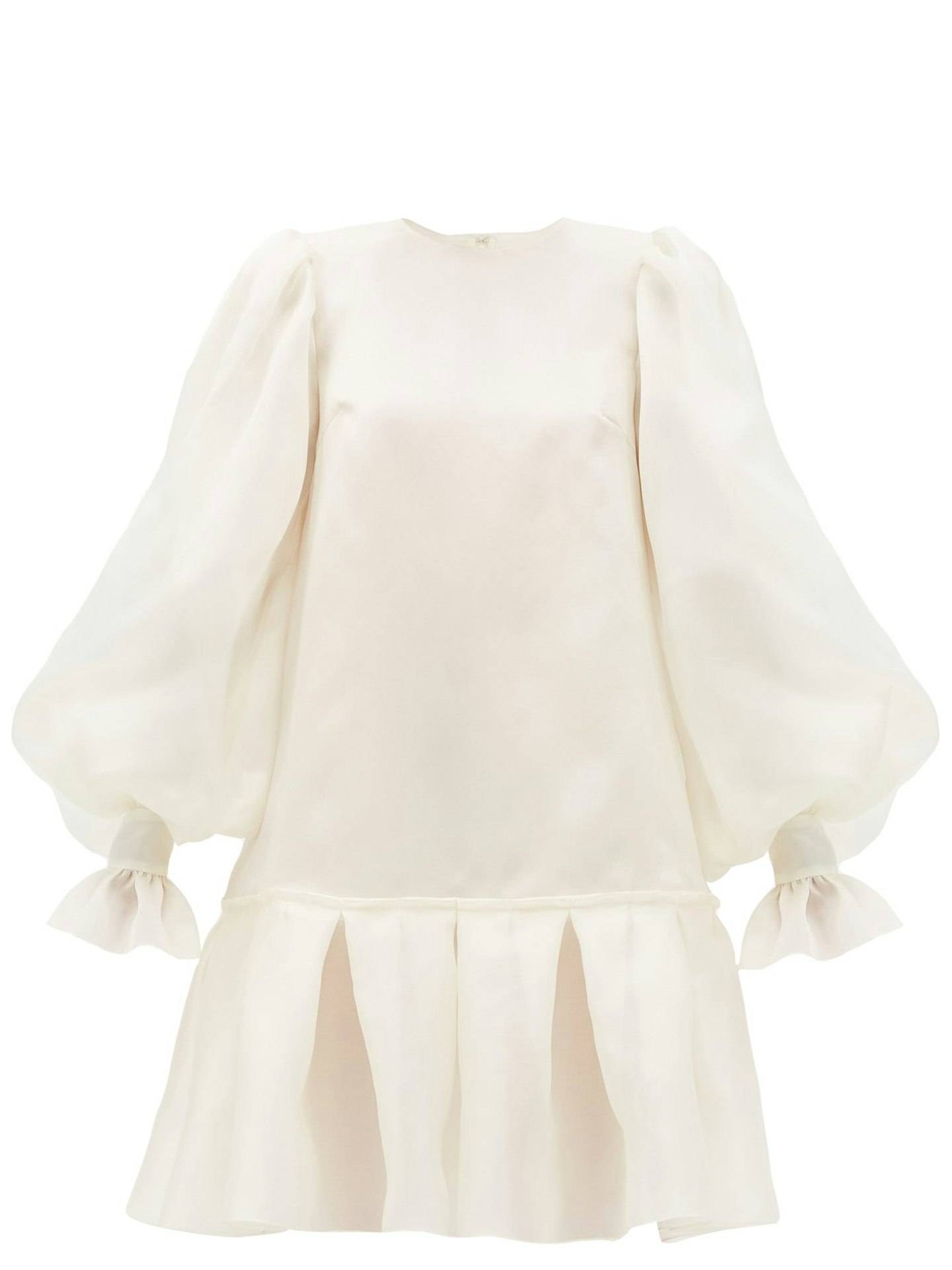 2 of 7
Giles, Kristen Balloon-Sleeved Silk-Organza Minidress, £5,090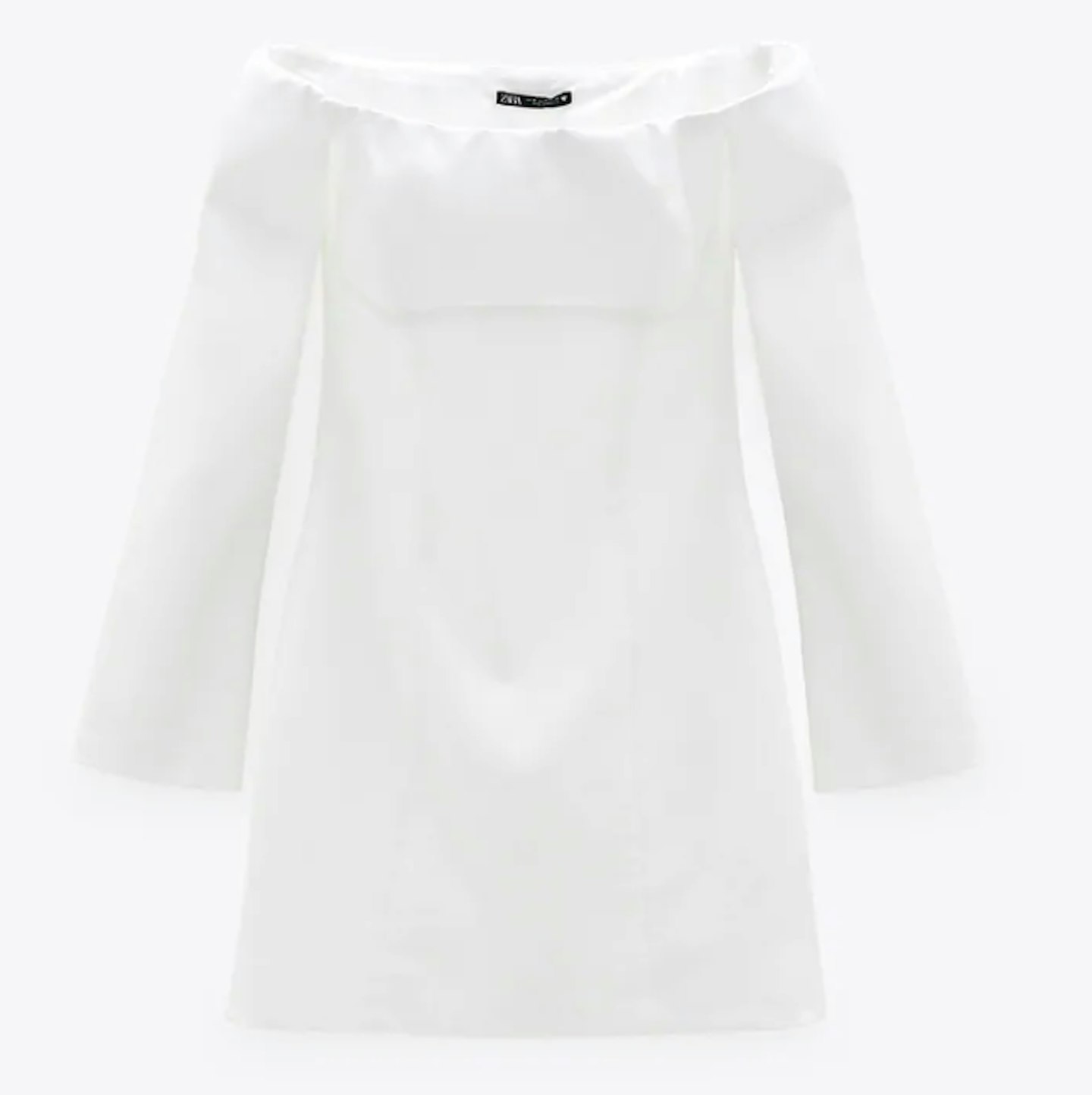 3 of 7
Zara, Fitted Dress, £29.99
4 of 7
Halston, Cape-Effect Crepe De Chine Minidress, £315
5 of 7
H&M, Lace Minidress, £39.99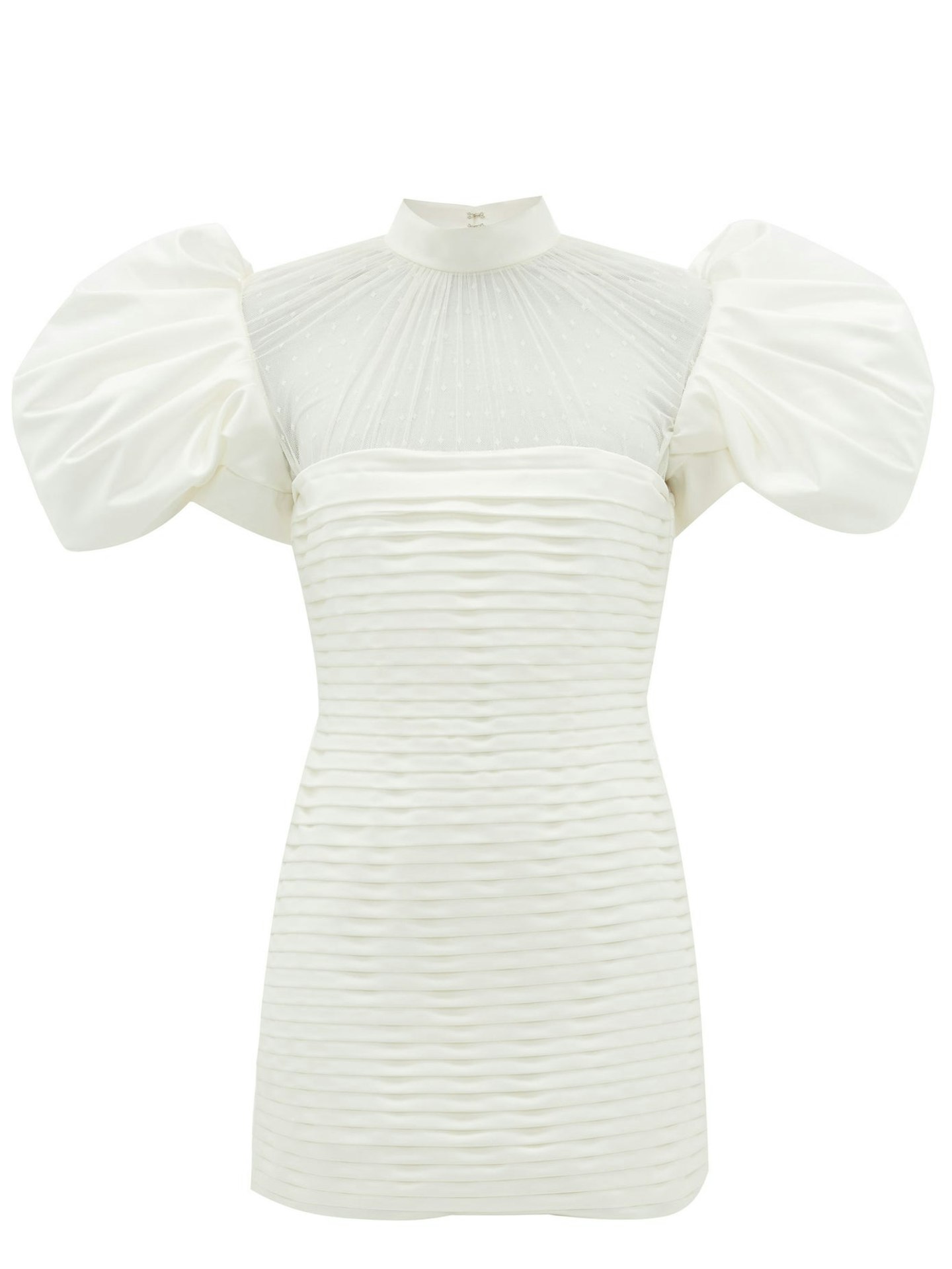 6 of 7
Richard Quinn, Puff-Sleeved Satin Minidress, £1,680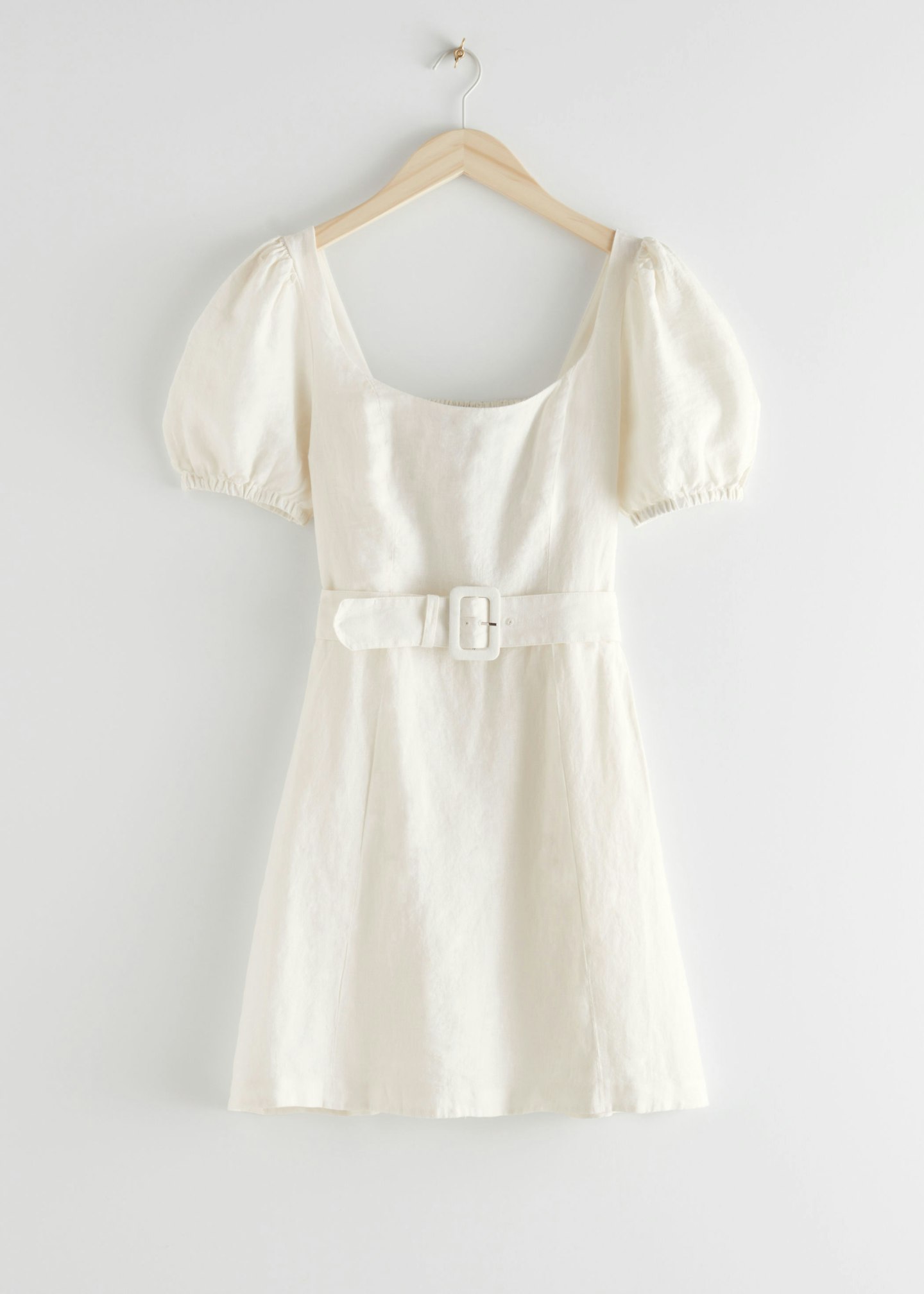 7 of 7
& Other Stories, Puff-Sleeve Minidress, £85