The results are in and after eight weeks, 57 episodes and too many dramas to count, Love Island has officially crowned its winners. It's a bittersweet moment as sadly we have to find a new evening pastime (and somebody else to inspire our holiday wardrobe other than Ella Thomas). But, on the bright side, weren't those finale looks fire-hot?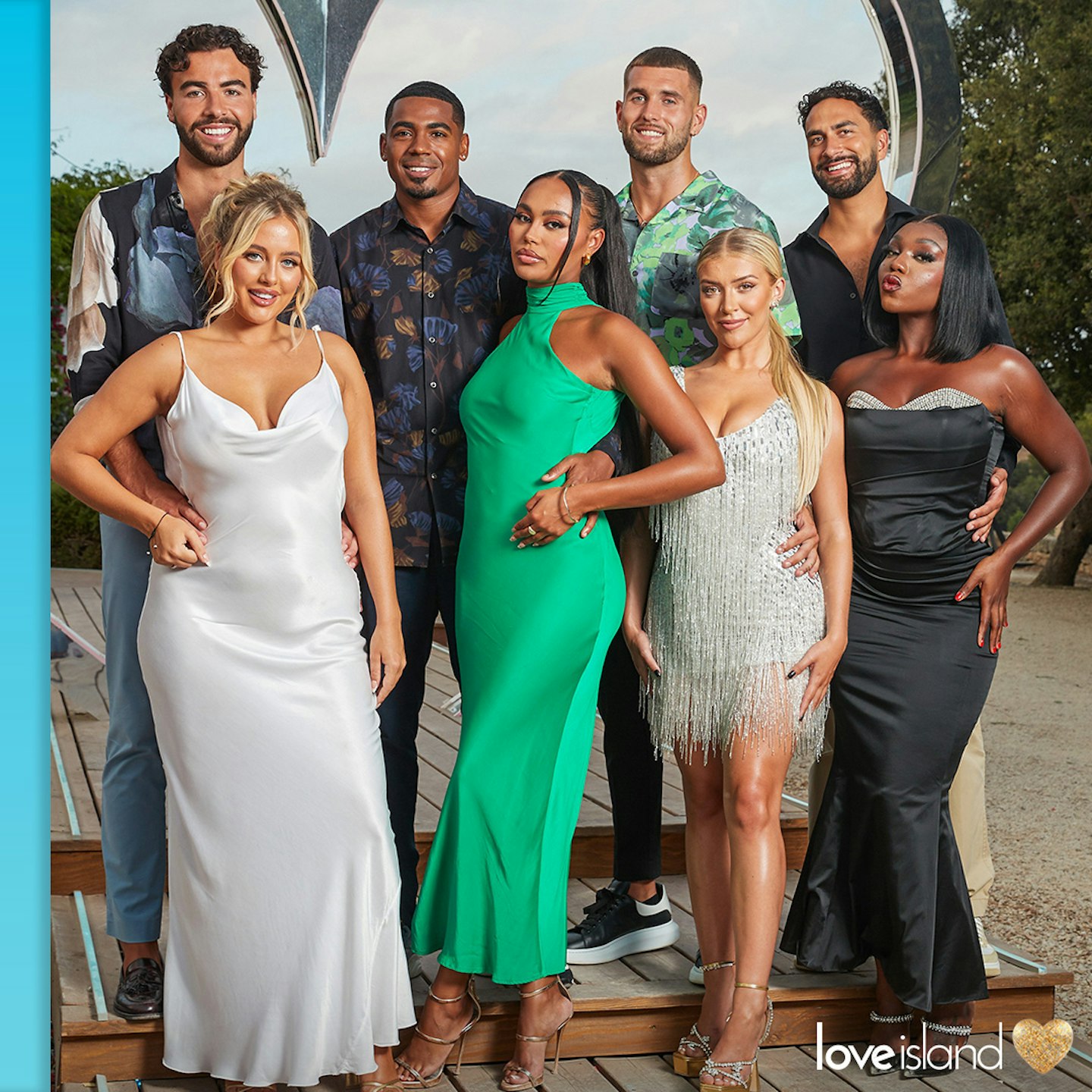 If you've been keeping up with this series, you already know the style bar was set impressively high. Catherine's controversial choice of a signature, Ella's aforementioned day dress and, last but definitely not least, the snappy looks from the men's corner.
The show's three-time sponsor, eBay, has a huge part to play in why this season has continued to wow when it comes to the outfits. With access to a pre-loved wardrobe bursting with second-hand designer pieces from the likes of Jacquemus, Area, Vivienne Westwood, Balmain and Diesel - all curated by eBay's pre-loved style director Amy Bannerman - it's undoubtedly changed the show's fashion fortunes for the better. And, in turn, influenced the way its fans shop in a major way.
For last night's finale, the girls dialled up the drama in cocktail dresses - all of which were sourced from eBay. Love Island's woman of the hour, Jess, wore the show's most popular brand by far: Rat & Boa. Pearly white - with a '90s cowl neck and spaghetti-straps - it could definitely pass muster as a beach wedding dress (no pressure, Sammy).
Description
If you fancy a slinky little number from Rat & Boa, eBay has this tie-dyed style with bids
Ella wore an emerald green, halter-neck dress by Meshki - another favourite on Love Island - while Whitney, who finished in second place, wore a show-stopping strapless dress from Kyri. Finally, Molly's crystal-fringed mini is Nadine Merabi (psst: a similar style is available right now on eBay). Islanders, until next time!
Description
Molly's finale dress was a very similar sequinned style from Nadine Merabi.