TikTokis the birthplace of viral viral sea shanties, dalgona coffee and questionable beauty hacks. The social media platform is awash with creators who share beauty tips and tricks daily, in a bid to elevate their followers' beauty habits on a large scale. In many cases though, these often eyebrow-raising beauty hacks can do more harm than good. In the past year, skincare experts and doctors have warned against 'slugging' (smearing your face with an occlusive jelly like Vaseline) and a worrying SPF related hack that involves applying it to specific sections of your face only.
This month there is a fresh wave of warnings coming for the latest trends. Dr. Ahmed El Muntasar, NHS frontline doctor and celebrity aesthetician, set about highlighting some big TikTok beauty 'secrets' to avoid. He emphasises that many in the TikTok beauty community are not exactly experts in their field and any social media born tips you're tempted to try are always worth running by those who are.
READ MORE: 2021's Viral TikTok Beauty Trends, Tried and Tested By Team Grazia
'Tiktok is a platform where anyone can appear like an expert – you post a video about your skincare routine, show your amazing results, and voila! – suddenly, people are inspired and want to try it out themselves,' he tells Grazia. 'Some of the trends I've seen are crazy. A lot of TikTokers are probably unaware that what they are suggesting in their videos is actually quite dangerous.'
He also warns of the inherent perils of the internet and how easy it is to distort things. Reality and social media are often at odds.
'Another thing to remember with TikTok is the videos are being filmed on people's phones, sometimes with filters on, in front of great lighting,' he notes. 'This makes it very difficult to know the true results of some of these homemade skincare treatments.'
In a YouTube video, Dr. Ahmed unpacks the following four viral beauty trends and reveals why we should all be steering clear of them:
Watch: Dr. Ahmed El Muntasar Tells Us Which Viral TikTok Beauty Trends To Avoid
1. Drinking turmeric, ginger, and cucumber in your water for your skin
Water is an essential (eight cups or more a day is recommended). But additives like turmeric, ginger and cucumber within water are unnecessary. Dr. Ahmed says they simply add flavour, and don't actually achieve too much.
2. Icing your face every morning to get rid of acne
Ice can be anti-inflammatory and in some cases alleviate redness. However, it is highly debatable whether ice cubes can stave off acne outright. The jury is out.
3. Using aspirin to relieve acne
This is a highly dangerous hack so steer clear. Some TikTokers use multiple tablets of aspirin, crush them up, use water to turn them into a paste, then apply the paste to their face as an exfoliant. Applying aspirin topically to your skin can be very damaging, causing dryness and irritation. In Dr. Ahmed's words: 'I'm scared, guys'.
4. Using turmeric, bananas, lemon and honey to fade dark spots
Dr. Ahmed says that these ingredients will have little to no effect on dark spots. Instead, Dr. Ahmed recommends a classic SPF every morning, along with vitamin C, which helps to brighten skin. A nightly retinol helps to increase cell turnover and fade dark spots too, if that's what you want to achieve.
Shop: Shop: The Best New Beauty Buys To Shop This September 2021
SHOP NOW: The Best New Beauty Buys November 2021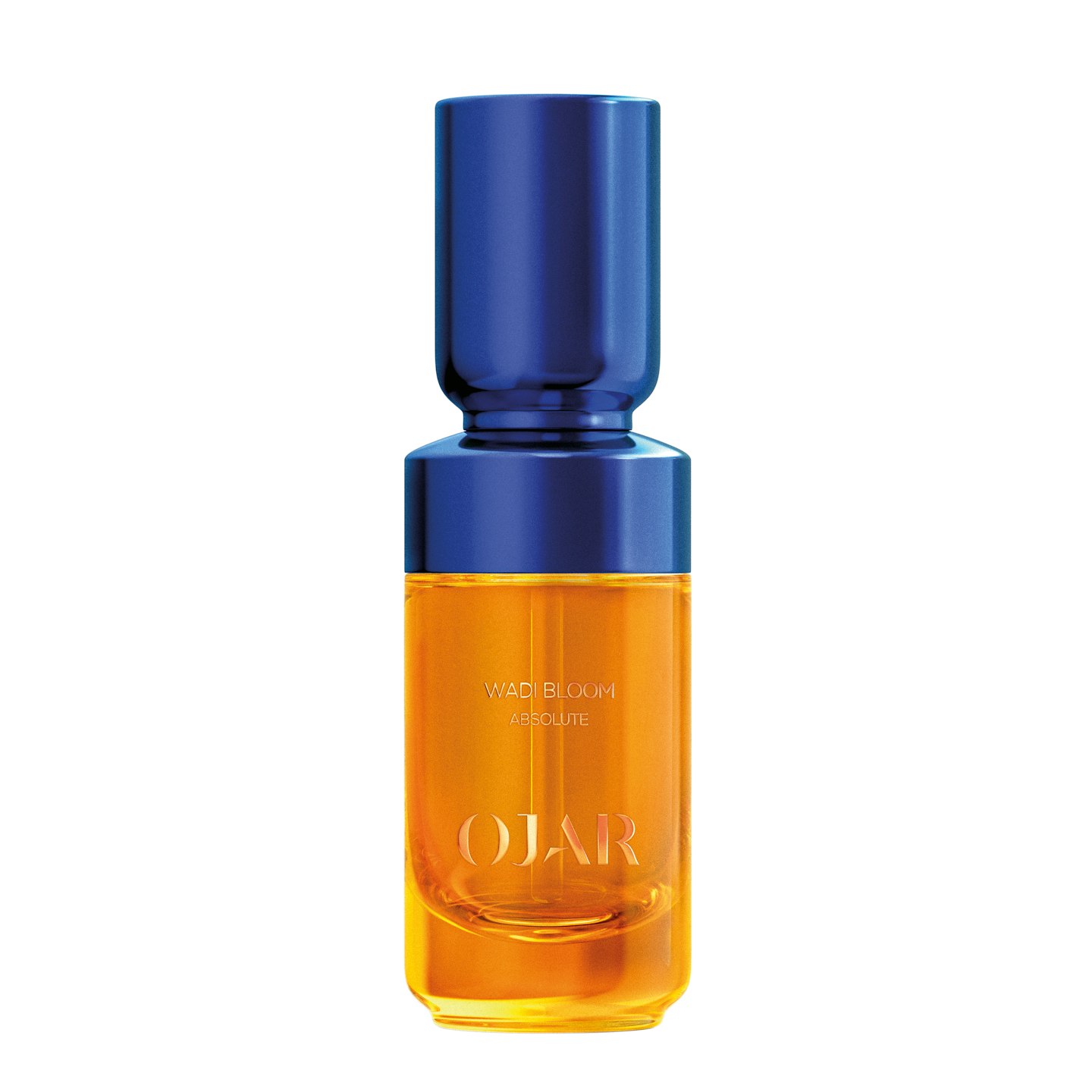 1 of 13
OJAR Wadi Bloom Absolute Perfume Oil, £130
If you think florals are cloying, you simply haven't met the right one. Case in point? The newest perfume oil from Ojar balances all the delicacy of white florals (jasmine and tuberose) with a dry, sexy base of patchouli and sandalwood. There's something seriously gratifying about massaging a perfume oil into your pulse points, too.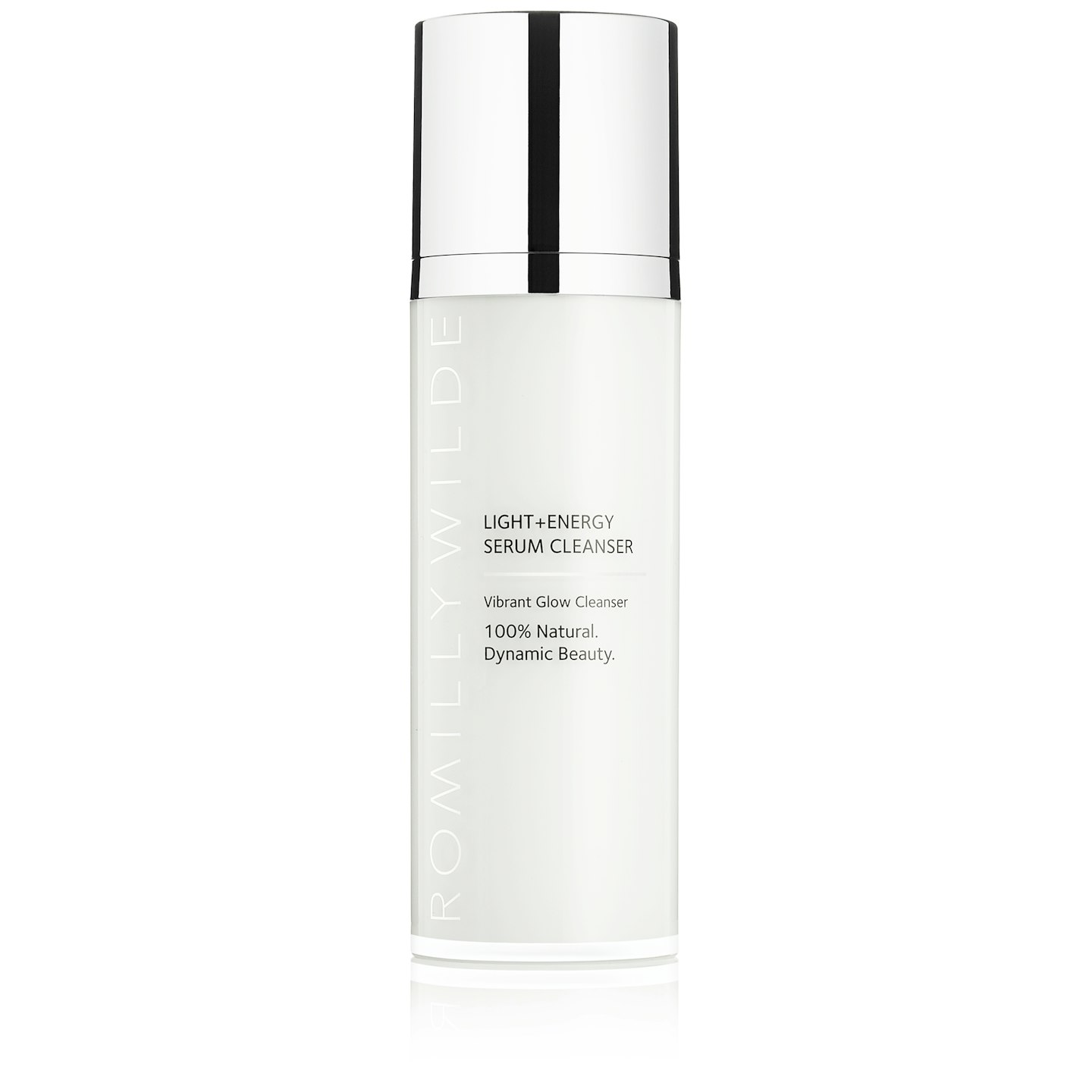 2 of 13
Romilly Wilde Light + Energy Serum Cleanser, £58
Might balm cleansers be the best way to remove makeup, and condition skin all at once? The newest cleanser from Romilly Wilde certainly makes a good case for it. Packed full of kind-to-skin, plant-derived omegas, skin feels plush and fortified after one use. Make use of the generous 'slip' that comes with the balm texture, and incorporate a moment of facial massage into your cleanse to help define facial contours and reduce puffiness.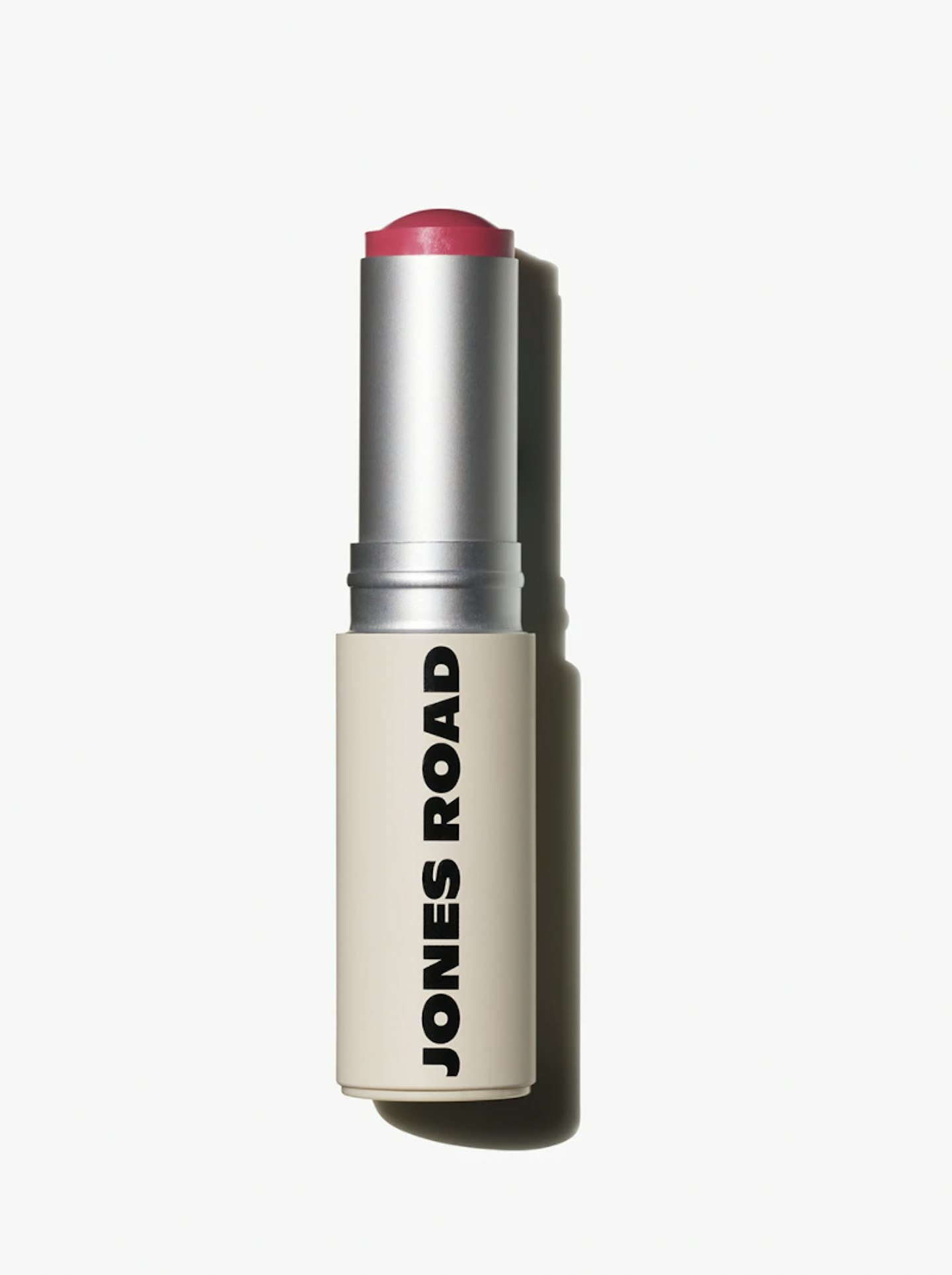 3 of 13
CREDIT: Jones Road
Jones Road Lip and Cheek Stick, £30.50
Bobbi Brown herself has launched her own make-up range, and as anticipated, there are some stellar products in the lineup. The Lip and Cheek Stick is their latest arrival. There are eight varied shades, ranging from a rich oxblood to a fuchsia pink. The finish is glossy and luminous, the colour creamy and rich. Run the colour over your fingers and pat on the cheeks and lips, for an easy way to incorporate an element of colour.
4 of 13
CREDIT: Cult Beauty
Pacifica Sea & C Love Vitamin Serum, £22
Pacifica is Cult Beauty's latest stateside import. There's a whole host of skin and (especially dreamy) body care, but this vitamin C serum is worth some airtime. It has an impressive ingredients list (a hearty dose of vitamin C, antioxidant marine extracts and green tea, as well as hyaluronic acid) that work to brighten and protect skin. For £22, you get some serious bang for your buck.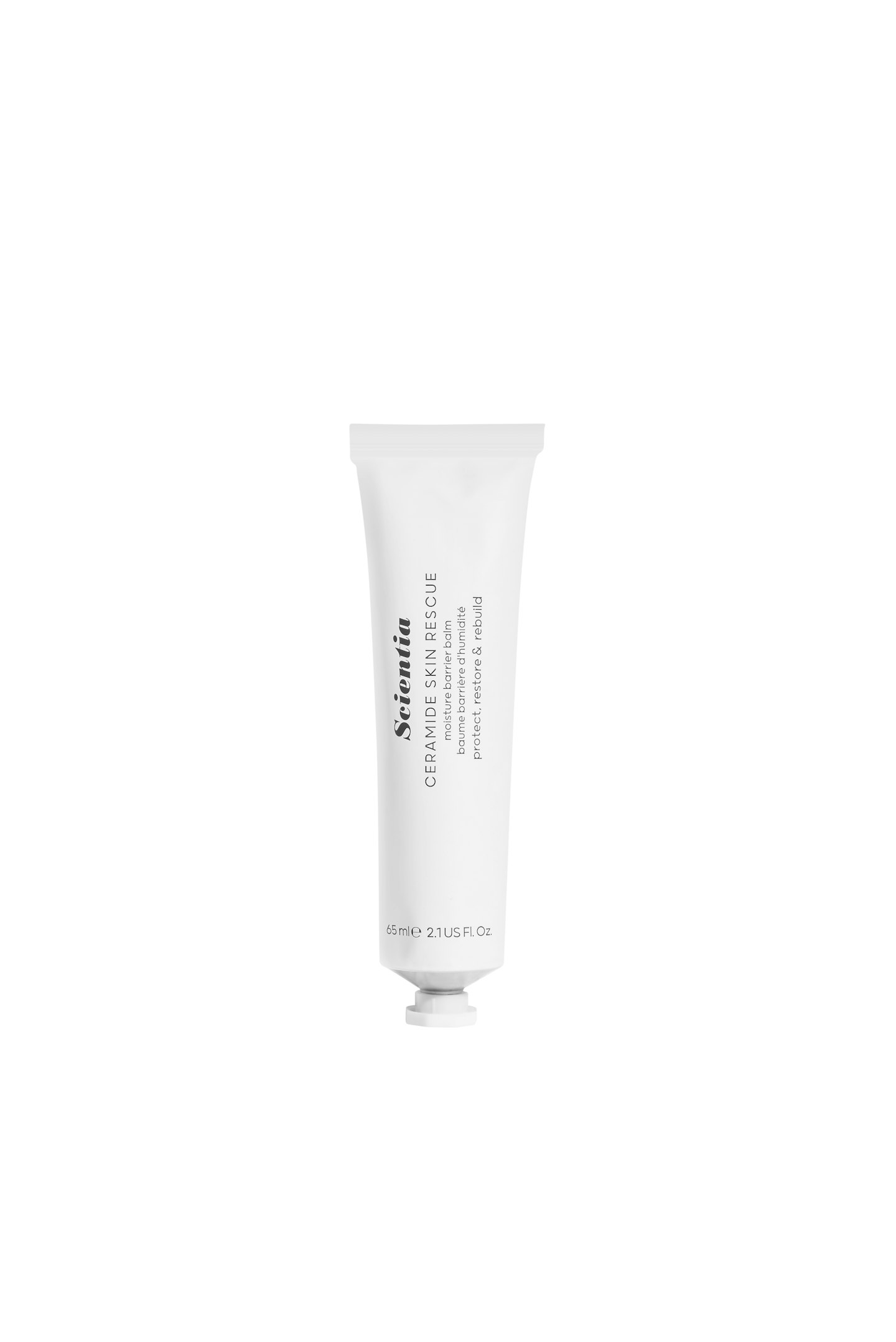 5 of 13
CREDIT: Scientia
Scientia Ceramide Skin Rescue Moisture Barrier Balm, £28
Consider this a lifeboat for irritated, sensitised skin. A blend of (5!) ceramides, fatty acids and lipids work to restore lost moisture and take the redness out of flushed, delicate skin. Slather it on overnight as a repair mask or apply a small amount as a moisturiser. Keep it in your arsenal as the months get colder (central heating can wreck havoc, after all).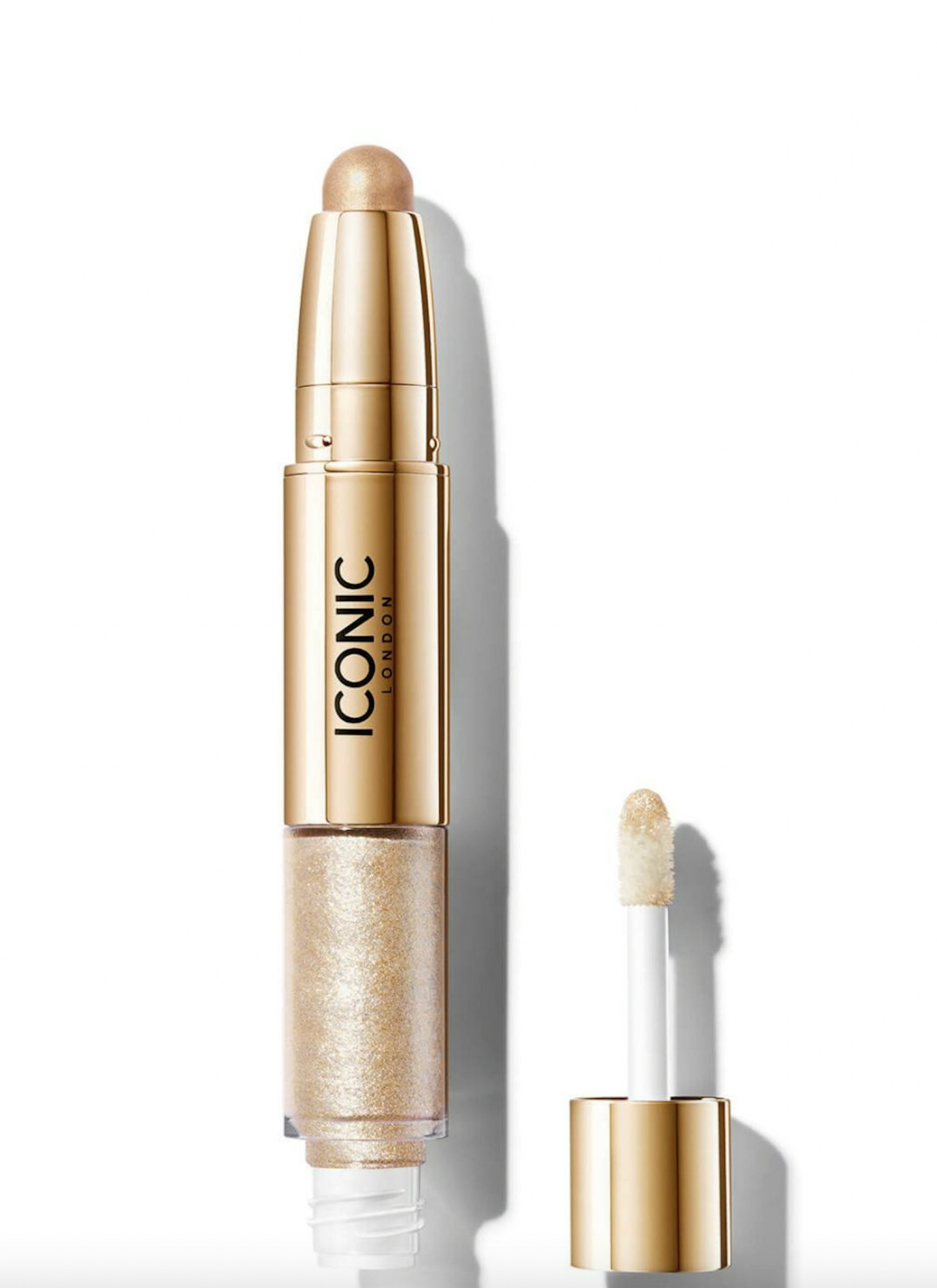 6 of 13
CREDIT: Cult Beauty
ICONIC London Glaze Crayon, £24
Your ticket to an easy smoky eye lies in the form of a crayon. This one, from Iconic London, is particularly creamy and deposits a generous wash of colour in one scribble. The other end of this product features a liquid glitter, which wears particularly well over the crayon. Layer the two textures for full frontal sparkle that wears well throughout the day.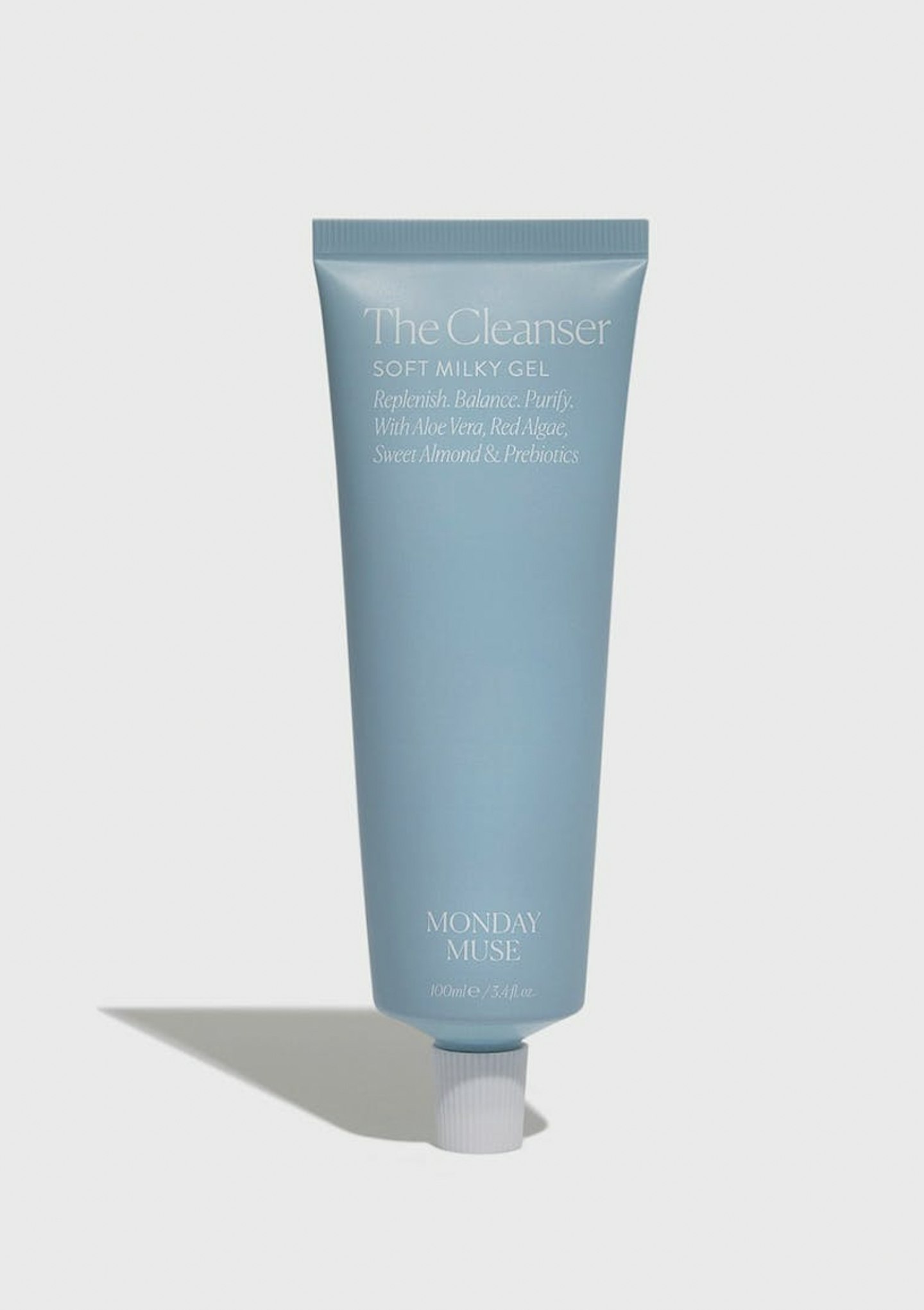 7 of 13
CREDIT: Monday Muse
Monday Muse Soft Milky Gel Cleanser, £28
Monday Muse has a cult following online, for all the right reasons. The product range is minimal, considered and created with reactive skin in mind. Their latest launch, the Soft Milky Gel Cleanser, is one worth praise. It's non-foaming, creamy and emulsifies well to melt make-up and cleanse the skin thoroughly. Some cleansers have a tendency to leave skin on the tight side, but this one leaves happy and soft skin in its wake.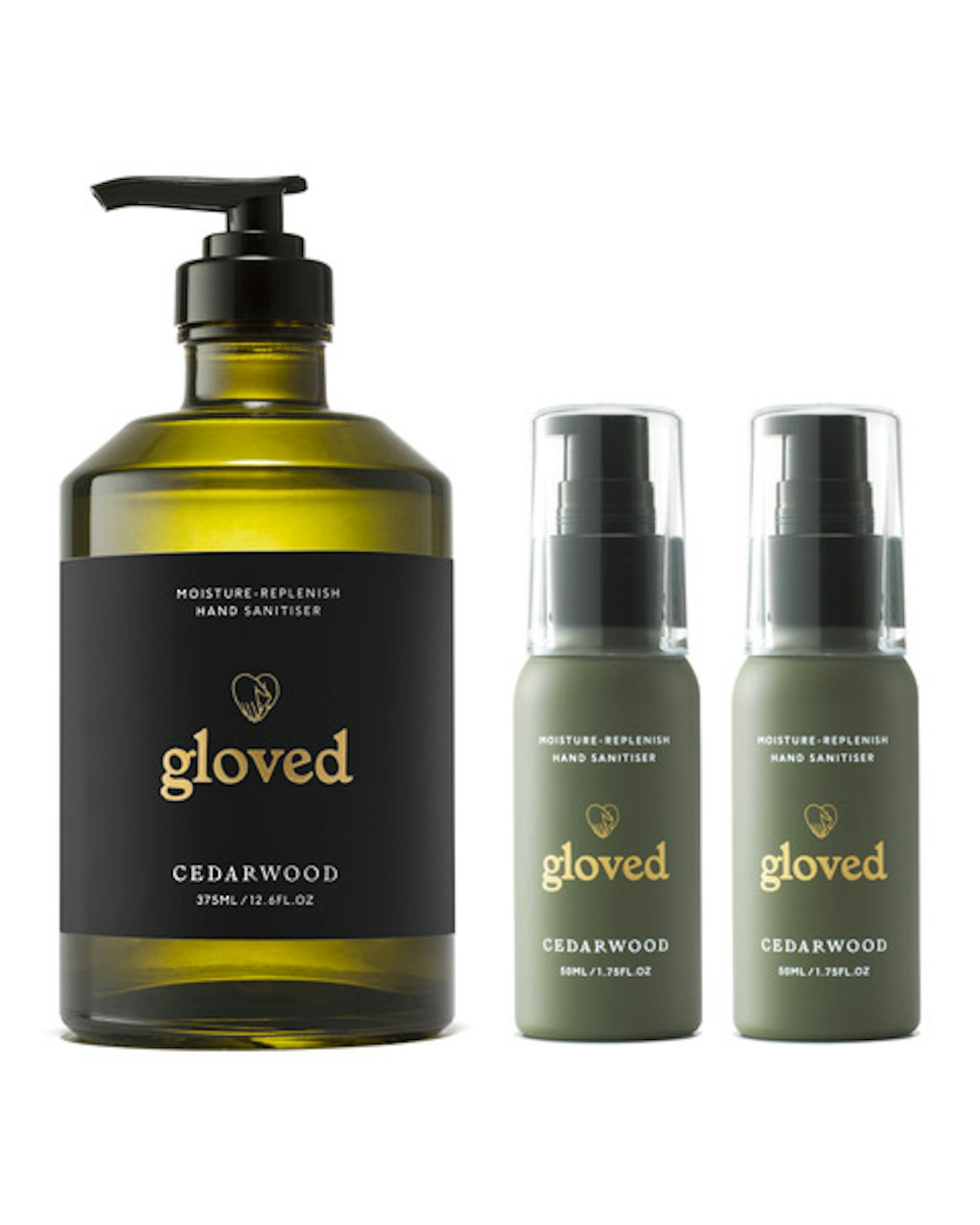 8 of 13
CREDIT: Gloved by Tom Daxon
Gloved by Tom Daxon Sanitiser Travel Set, £36
Hooked on beautiful hand sanitiser and soap post Covid? It's ok; us too. This set includes one 375ml hand sanitiser, and two travel sized ones, so you can refill them as you go. The scent here is the star of the show: cedarwood, lime and powdery iris, which just smells expensive. It's no secret alcohol dries the hands, but a hearty dose of squalane and hyaluronic acid offset its drying nature considerably in this one.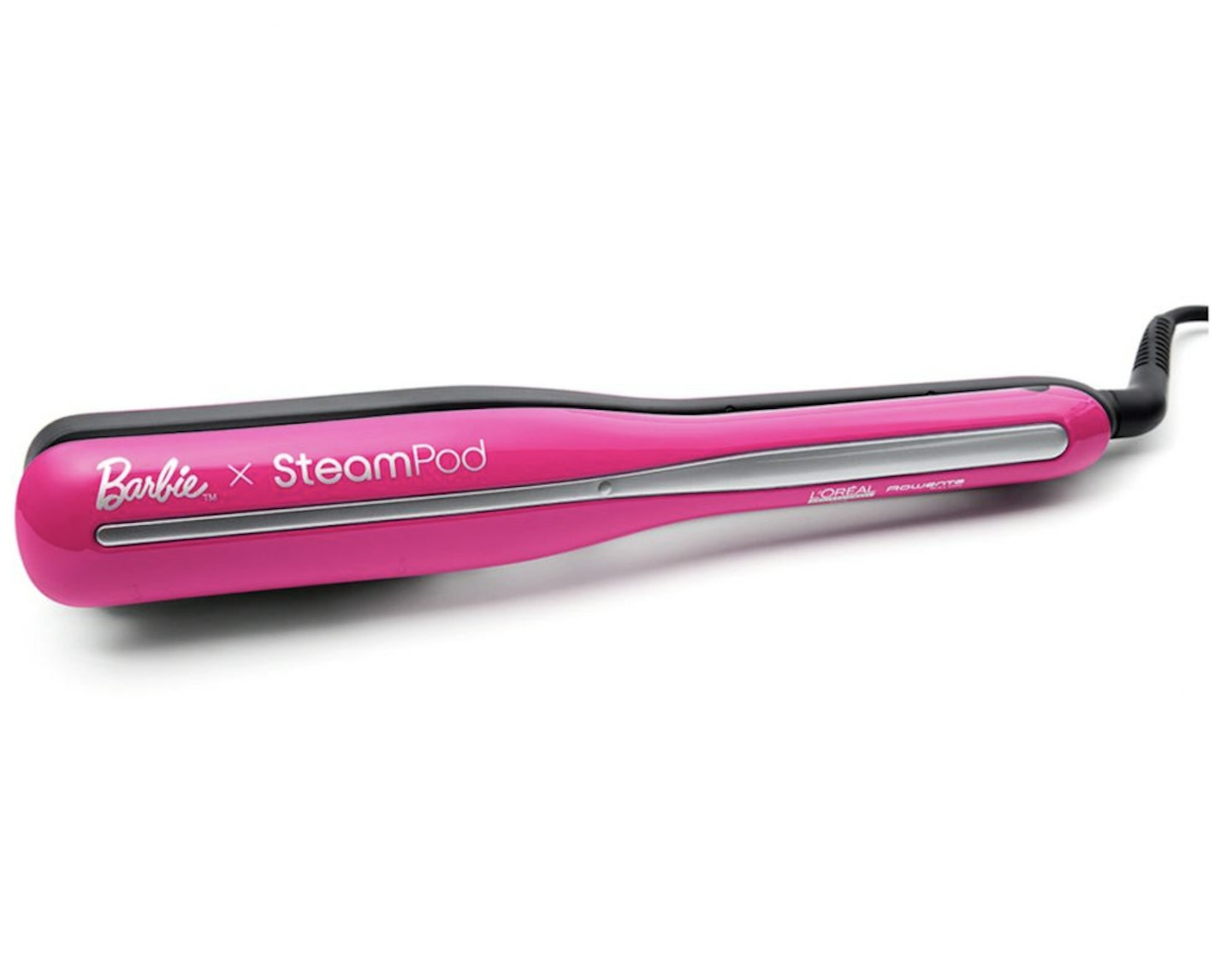 9 of 13
CREDIT: Boots
L'Oréal Professionnel Steampod 3.0 x Barbie Hair Straightener, £235
L'Oréal's favourite hair straightener, the Steampod, has had a makeover. The collaboration with Barbie sees an (inevitable) injection of pink, and it's bringing so much joy to our dressing table...The Steampod uses (yes, you guessed it) steam to style the hair. A continuous flow of high pressure steam coats each strand to create a glassy smooth shine. The brand says that the Steampod creates 78% less damage than ordinary straighteners, and our hair is certainly feeling stronger and smoother.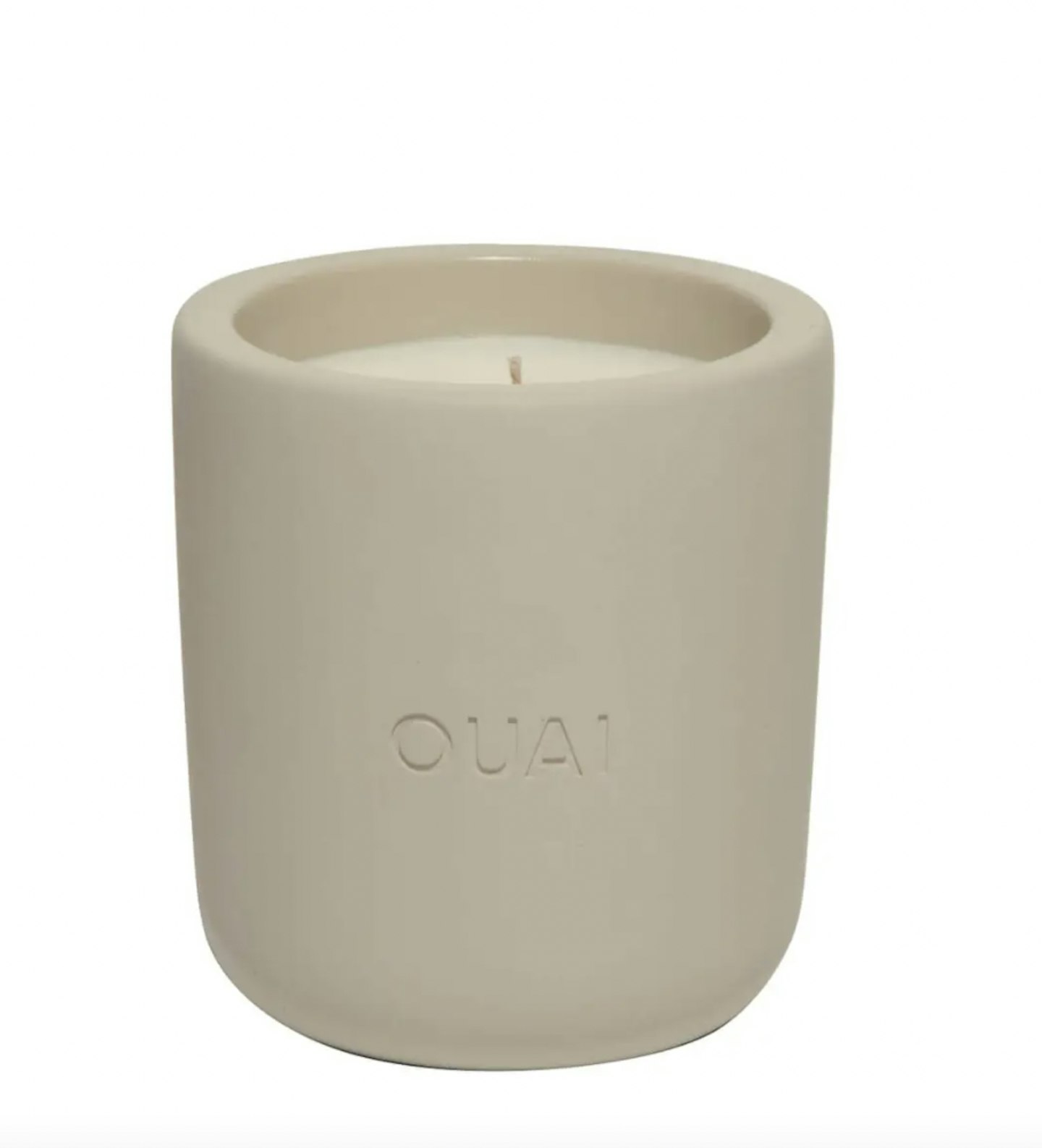 10 of 13
OUAI North Bondi Candle, £32
OUAI might not necessarily be on your radar when shopping for candles, but they should be. Whilst they're primarily a haircare brand (and a very good one, at that) their scents are something to write home about. North Bondi is a union of subtle florals and creamy coconut, making for a seriously uplifting scent. It's one that isn't polarising and will appeal to most.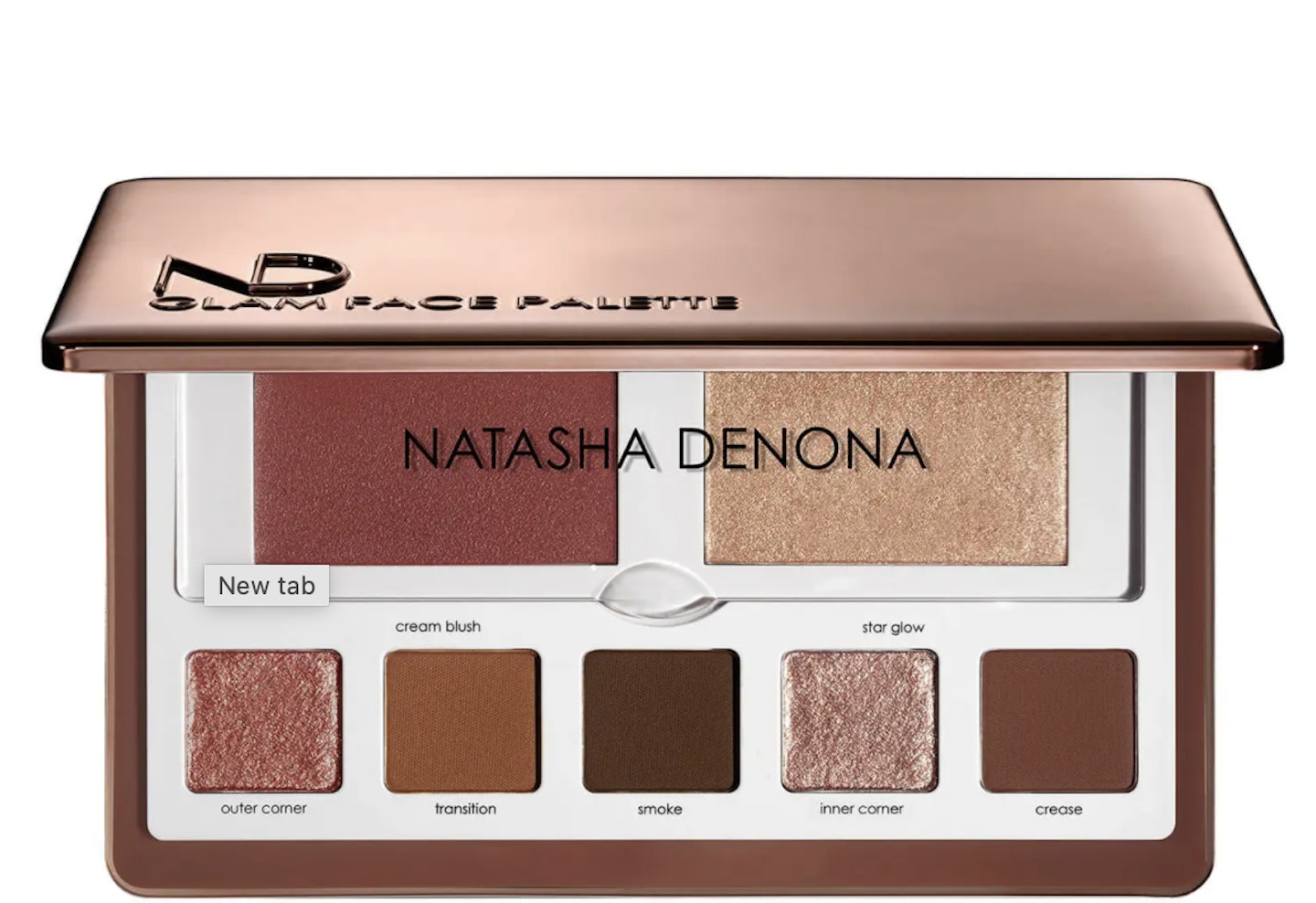 11 of 13
Natasha Denona Glam Face Palette Dark, £51
Natasha Denona's palettes are on the pricier side, but the quality of the shadows are second to none. These shades are intensely pigmented, so go easy with your brush. The matte shades are buttery smooth, and don't feel chalky upon application (a risk that often comes with the matte territory). These palettes - which come in a light and dark version - feature a cream blush and highlight, too. One for the Christmas list?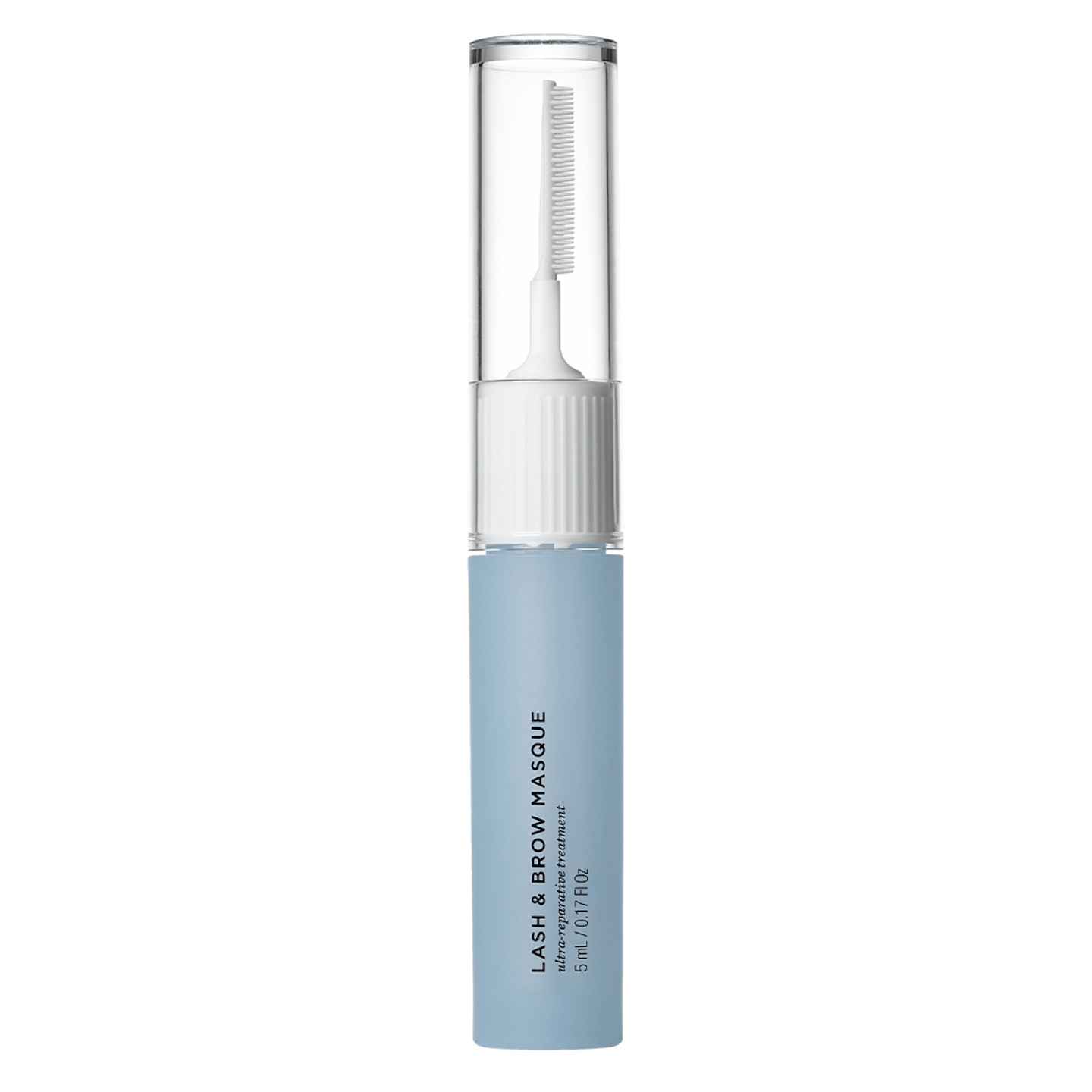 12 of 13
Revitalash Lash and Brow Masque, £40
It's natural to be skeptical about products that claim to make your lashes and brows grow, but consider Revitalash an authority in great lash and brow care. Their latest launch, the Lash and Brow Masque, creates a nourishing 'tube' around each individual hair strand. It coats them in seriously fortifying ingredients, helping to restore their strength. Such treatment creates the optimum environment for lash and brow growth; consider it especially if you wear eyelash extensions or mascara frequently.
13 of 13
Boots Glow Banana Peel and Polish, £5
There's a lot to be said about the benefits of a mask exfoliator. Boots' newest offering contains a generous dose of lactic acid, and - you guessed it - banana extract, to gently exfoliate. Working in tandem, they'll unearth a glow you didn't know you could have, and leave skin soft to the touch. Have on your shelf for Christmas party skin prep.
READ MORE: Kate Middleton's Favourite £18.50 Lip Gloss Is A Spring Beauty Essential
READ MORE: Kim Kardashian's Make-Up Artist JustResponded To Those Met Gala Memes And The Result Is Hilarious