When it comes to beauty tech devices, you might have come across the spot popping, extractions, and, um, hoovering machines out there - of which, there are two camps. The squeamish, convulsing to the point of retching camp, and the giddy give me more one. Belong in the latter? You're not alone - there's a huge appetite.
We've seen LED face masks and teeth-whitening machines come to the forefront of the industry - and they've not been hidden away, to say the least. As well as going viral on TikTok, the masks have been seen on popular TV series like Emily in Paris. So, if you're wondering how pore vacuums have made way alongside these techy products, this choice of beauty gadget has gone back as far as the-mid 2010s.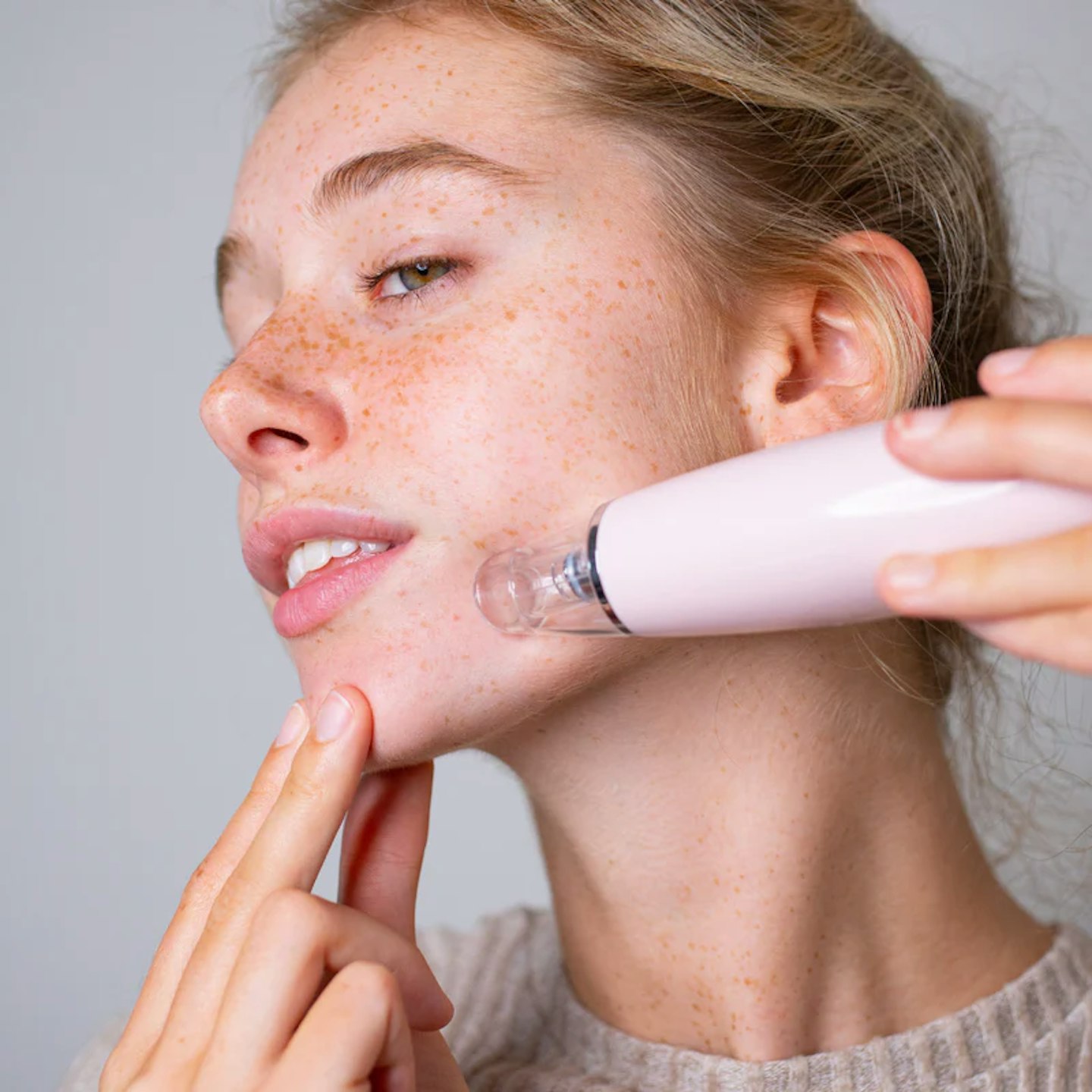 Dermatologist Dr Sandra Lee, better known as 'Dr Pimple Popper,' began uploading her spot-squeezing videos to her YouTube channel in 2015 and soon had a captivated and curiously addicted audience. Fast forward to 2021, and she's got 7 million subscribers and a hit TV show.
A divisive topic, it was only a matter of time before it blew up on social media. Indeed, searches on TikTok throw up a staggering number of spot extraction videos, and more recently, those clocking up the most hits feature a handy little tool known as a pore vacuum.
The Best Pore Vacuums On The Market
Looking for a quick fix? We've already hunted down some of the best pore vacuums so you don't have to look too far. As tested by consumers and with top features included, here are the top pore vacuums on the high street.
Best overall pore vacuum: Magnitone London PorePatrol Skin Renewing Pore Extraction System
Best water pore vacuum: Homedics Refresh Hydradermabrasion
Best pore vacuum with serum infuser: Dermaflash Dermapore Pore Extractor And Serum Infuser
How Do Pore Vacuums Work?
Some devices have in-built thermo therapy, which is basically like a steamer, working to open up your pores. Then vibrations work to loosen blockages and encourage dirt to the surface of the skin before a suction extractor lifts the deeply lodged impurities away. Many will have different suction strengths for different skin sensitivities or levels of blockage.
According to Dr Ana, Aesthetic Doctor at Kat & Co Skin, Laser and Cosmetic Clinic, "In theory these are a good option for comedonal acne-prone skin, however, it is highly dependent on the delivery system. Most home-use devices don't tend to be as powerful as in-clinic options and therefore are likely to have a limited benefit. On the other hand, when a home-based device is too aggressive, you run the risk of causing damage to the outermost layer of the skin which can in turn cause breakouts, dehydration, eczema/rosacea flares and potentially even scarring or post-inflammatory pigmentation".
Now, over the past eight years or so, it's much easier to get your hands on a safe pore vacuum that actually does really work. Including affordable options to the high-ticket luxury gadgets, here's exactly where you should be buying the best pore vacuums from.
SHOP: The Best Pore Vacuums To Invest In
Best overall pore vacuum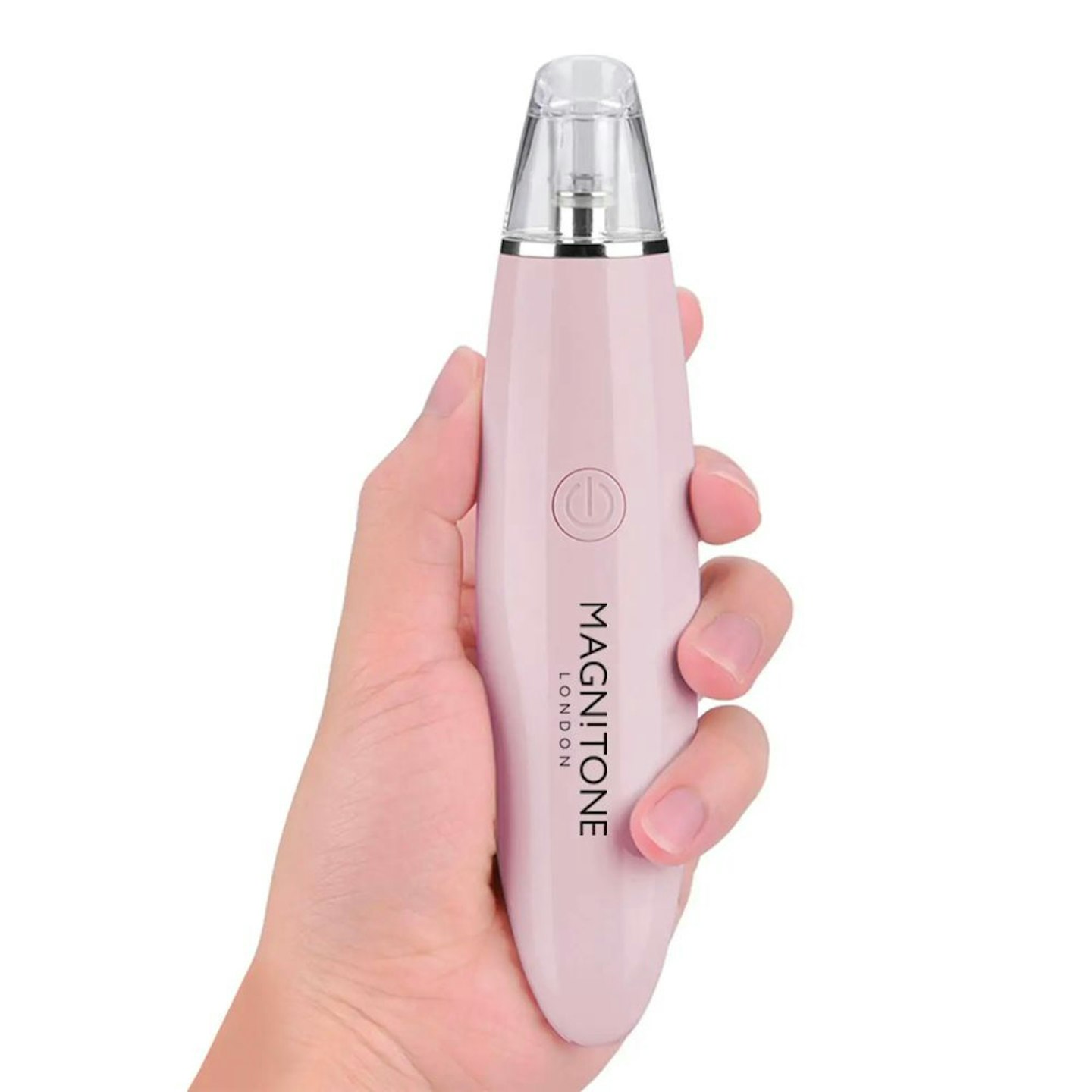 look fantastic
Description
Magnitone is known for its best beauty gadgets, so it's no surprise the brand comes in on top for
Pros
Five interchangeable heads for multi uses
Five speeds to increase the power and intensity
Rechargeable for easy use
Cons
Can be tricky to get the hang of
Best water pore vacuum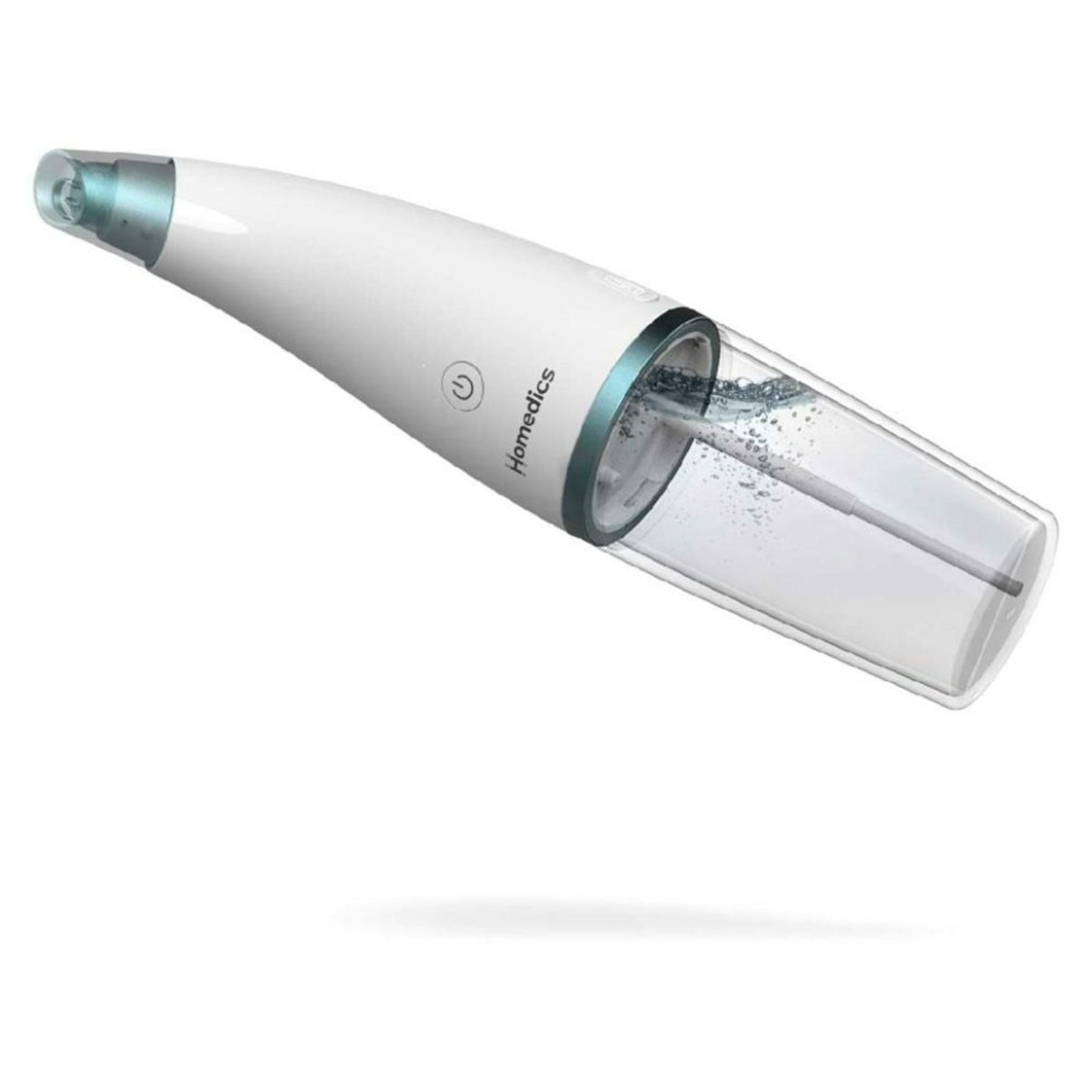 boots
Description
Take your pore vacuum that step further with this Homedics Refresh system that uses water to
Pros
Dual ionised water and vacuum technology for deep cleaning
Detachable tank for easy cleaning
Six nozzle attachments to add
Best pore vacuum with serum infuser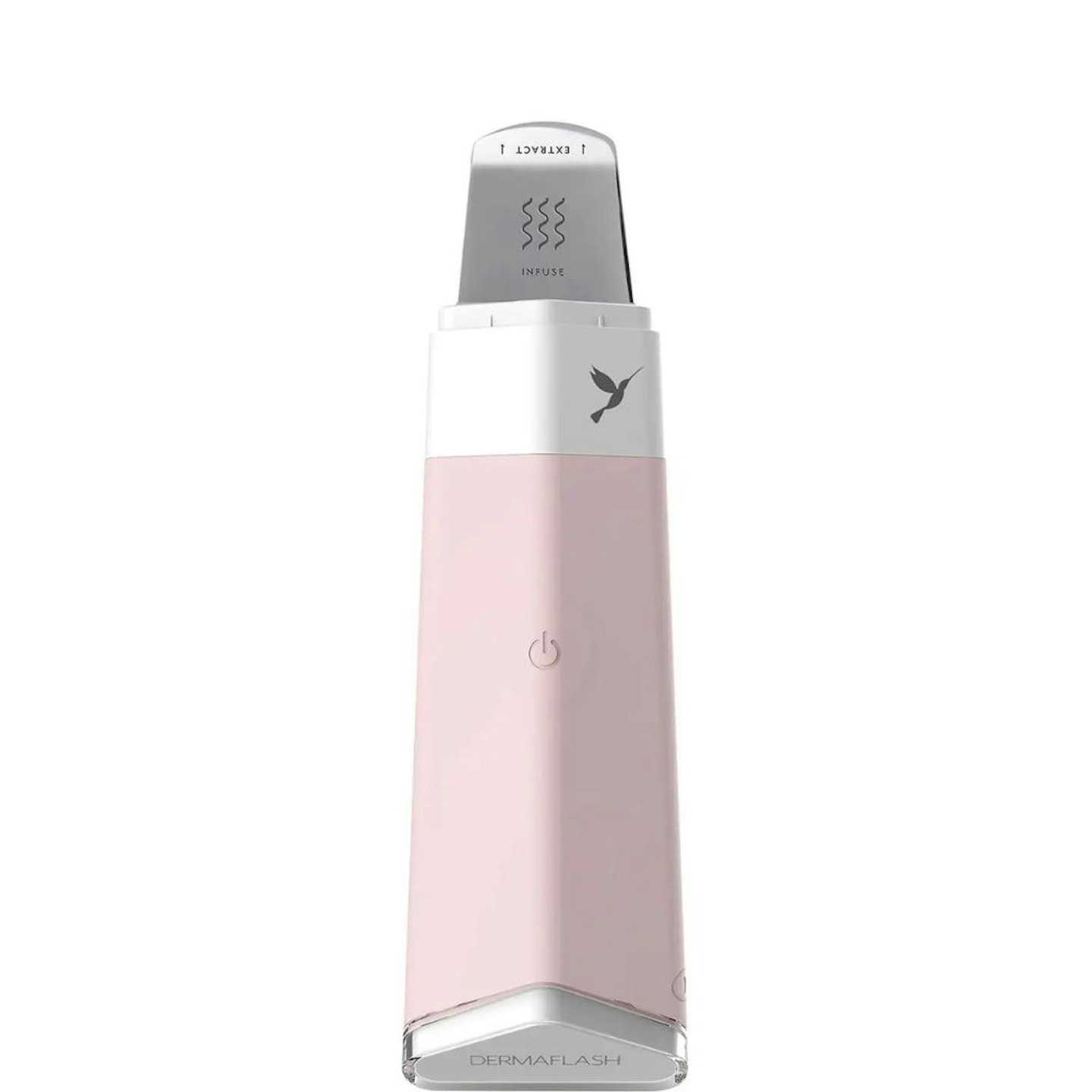 current body
Description
Want a little more from your pore vacuum? This Dermaflash gadget also infuses serum into your
Pros
Serum infuser for deeper penetration and skincare
Helps to extract impurities in a more sensitive way
Waterproof for in-shower use
Cons
Different design to other leading brands
Best luxury pore vacuum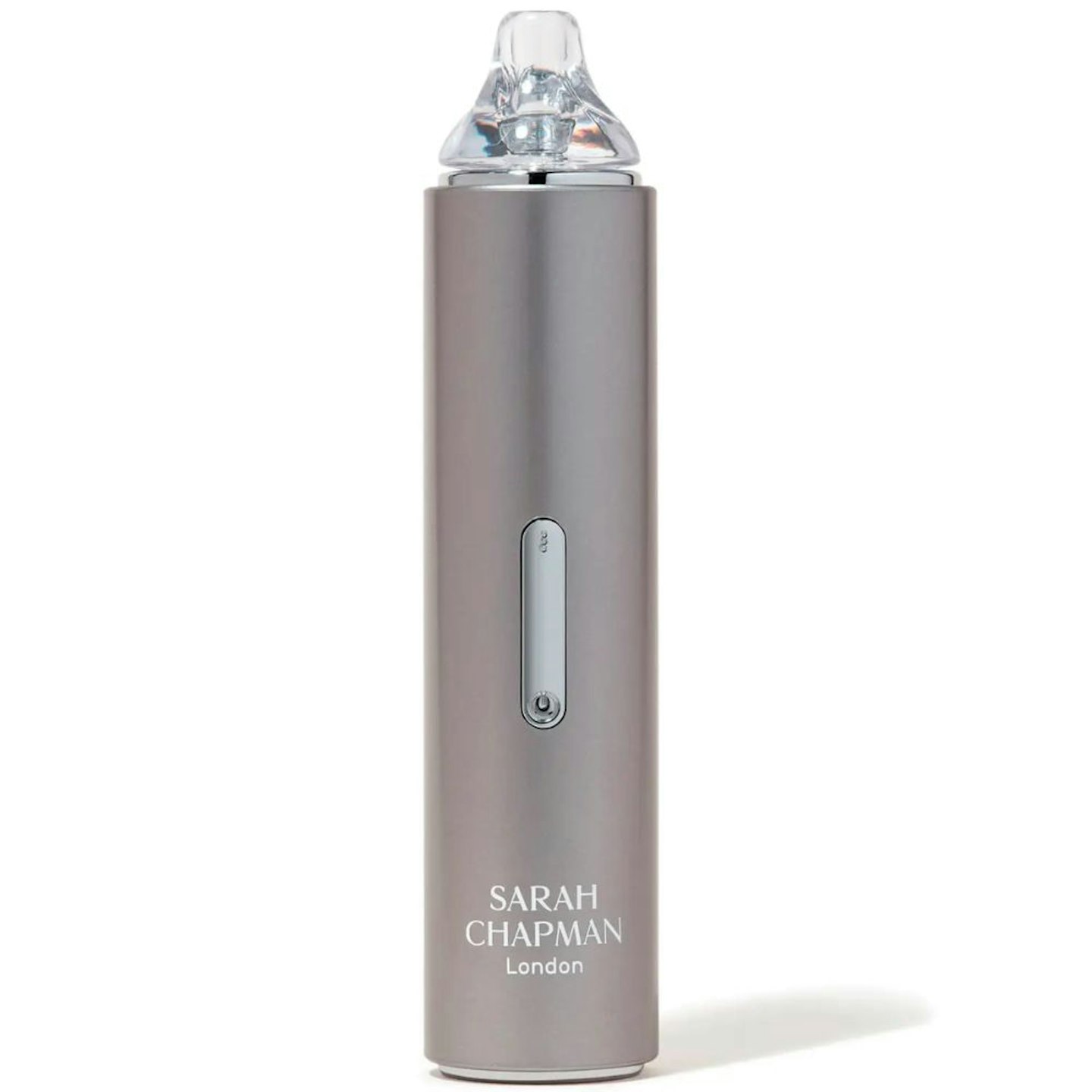 cult beauty
Description
If you want to invest in a top choice, consider the Sarah Chapman Skinesis pore vacuum, which has
Pros
Three different settings to choose from
Lifting, detoxing and pampering
Easy to use
Cons
Not as many head attachments as other brands
Best basic pore vacuum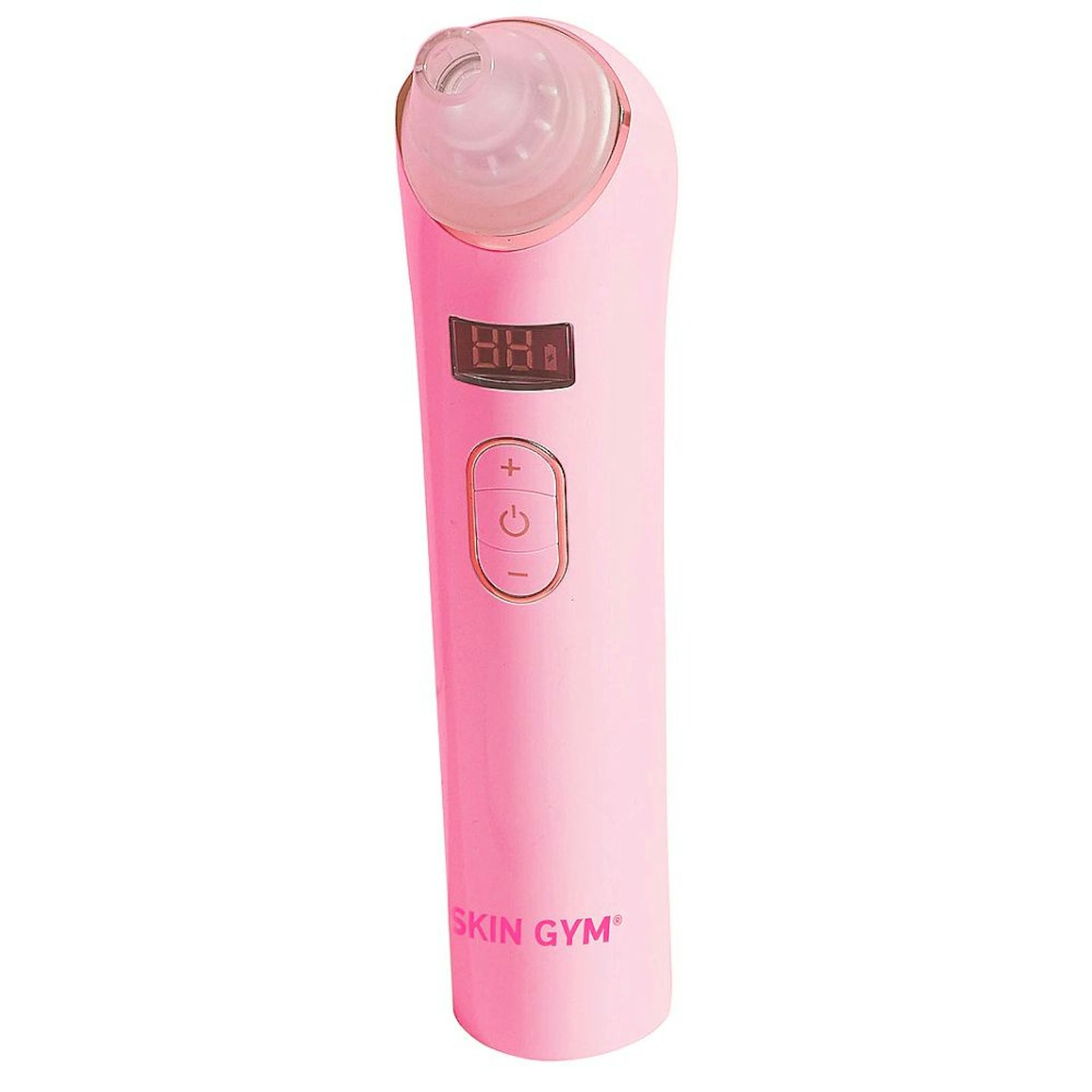 revolve
Description
If you haven't already heard of Skin Gym, the brand's range has everything you could need to
Pros
Easy to use
LED light also helps circulation
Four interchangeable heads for multiple uses
Cons
Quite basic for a blemish and blackhead remover
Are Pore Vacuums Safe?
For Dr Kaywaan Khan, Medical Director at Hannah London Medispathe key to the best treatment is professional application after a consultation. "We generally advise staying away from pore vacuums as they can damage the skin and aren't always very effective at actually extracting anything. I would advise investing in a course in hydra facial to reap the maximum benefits of pore extraction to give you a fresh, radiant complexion with long-lasting results. This medical-grade treatment can be customised to focus on your skin needs so you can improve the health and quality of your skin. "
What Are The Alternatives To A Pore Vacuum?
Dr Ana recommends "in-clinic treatments performed by trained skin practitioners such as the hydra facial, which utilises a similar technology to clear pores and remove skin debris". And at The Prager Clinic in West London, their popular Hydrogen Facial deep cleans pores without being invasive.
"The Prager Hydrogen Facial 'jet cleanses' the skin with hydrogenated water – the tip is smaller than your pore size and works deep in the dermal layers to bring high-level antioxidant protection and hydration", says clinic founder and Cosmetic Doctor Dr Michael Prager.
"This is so much better than the average pore vacuum as it combined with the infusion of pure hydrogen which has been shown to be one of the most powerful and easily absorbed anti-oxidants available. In the context of the skin, the H2 molecule binds with free radicals (O molecules) to turn them into water (H2O). The water jet blasts your pores whilst the vacuum works to remove the impurities such as dead skin cells, bacteria and environmental pollution. This dual action leaves your skin feeling clear, rejuvenated and radiant.
This vacuuming treatment is best carried out by a professional, as some general vacuuming tools can actually cause micro-tears, which opens up the possibility of bacteria entering the deeper layers of skin. This can inflame pores, causing them to clog more easily which is why we use the water to both gently flush away impurities and infuse the skin with pure hydrogen for added antioxidant benefits"
So when it comes to deep pore extractions, you're better off leaving it to the professionals. But if beauty gadgets are your thing, we rounded up the best (and safest) tools whether you're a skincare buff or beauty novice.
Remy Farrell joins the Grazia team as assistant across both Fashion and Beauty. With nearly half a decade of experience in shooting, copywriting and editorial shopping pages, she has now returned to print, keen to cover styling, shopping socials for the Grazia readership.