Since the dawn of Goop, beauty gadgets like jade rollers and facial tools have become as acceptable and accessible as an iPhone. And some are equally revolutionary. To find out whether they're really worth the hype, I found myself testing four beauty gadgets to see how they felt, what they did (if anything) for my skin and their value for money. But, what I didn't expect was to have a life-affirming moment with a jade roller (that may or may not be made of real jade).
Click here to book tickets for our virtual Grazia Skin Sessions for loads of brilliant beauty talks and practical masterclasses from the pros, as well as a chance to win a SkinCeuticals giveaway worth over £150!
'Facial rollers and massagers can provide two main benefits to your skin: increasing blood circulation and lymphatic flow, and optimising the penetration of your skin care products,' explains The Body Shop's dermatologist, Dr Christine Choi Kim. 'Increasing blood circulation aids the delivery of oxygen and nutrients to the skin, while encouraging lymphatic drainage removes toxins and decreases puffiness caused by excess fluid. The increased blood flow and warmth generated by facial massagers further help the active ingredients to penetrate deeper into the epidermis.'
Shop: The best beauty gadgets approved by team Grazia...
The Best Beauty Gadgets 2020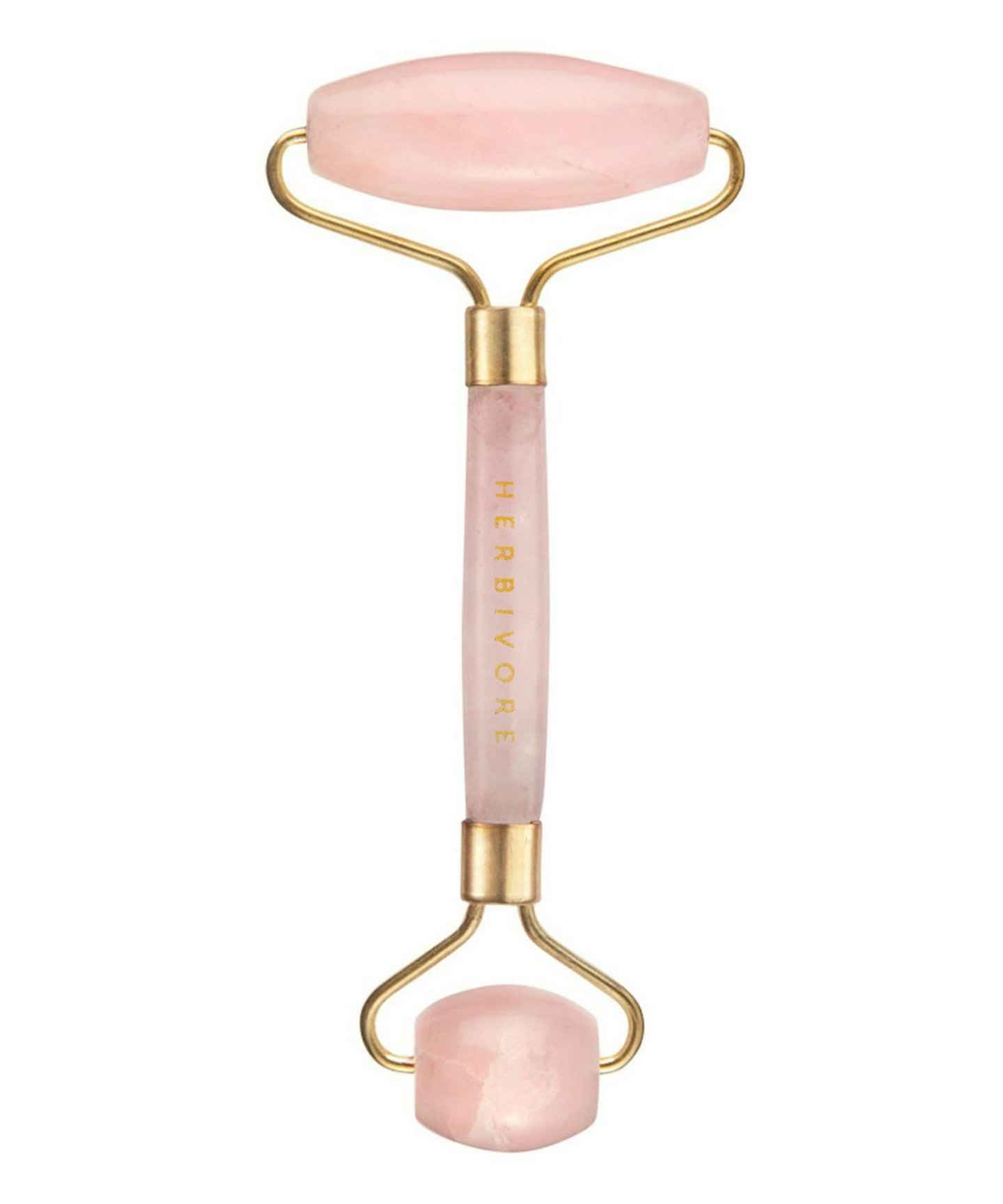 1 of 7
Herbivore Rose Quartz Facial Roller, £36
Step aside Jade, Rose Quartz is the new stone making waves in the facial tool arena. The 'love stone' is said to be a powerful healing stone that can ease tension and promote self-love. Try rolling this over a facial oil before bed.
2 of 7
Foreo LUNA 3 For Sensitive Skin, £169
This maxi-size, soft silicone cleansing tool is ideal for sensitive skins. Set the desired intensity of T-sonic pulsations and glide over your face to remove dirt, impurities and every last trace of makeup.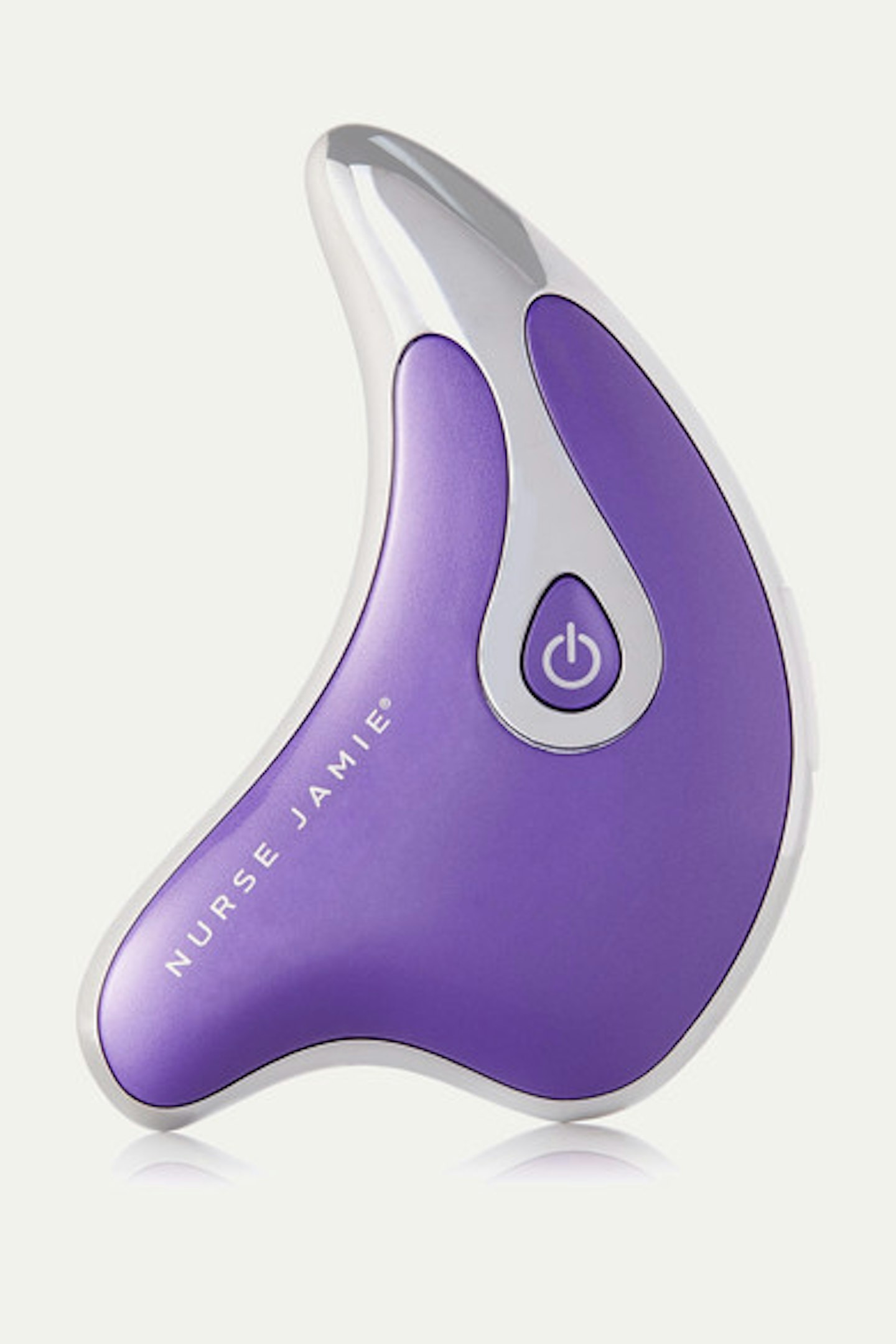 3 of 7
Nurse Jamie TriAngle Facial Tool, £125
Gently press and move this self-heating, vibrating tool along the contours of your face to restore radiance and firmness.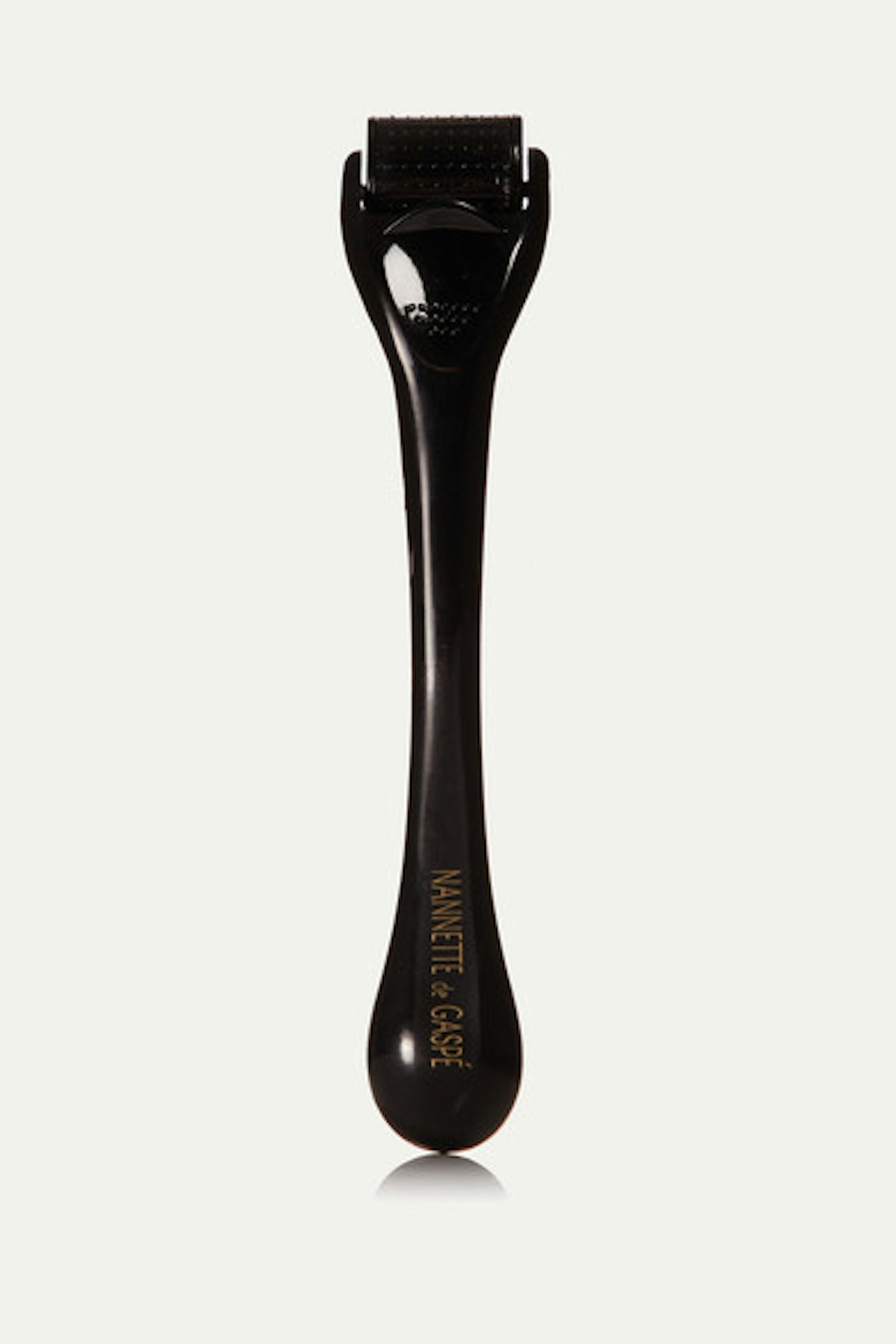 4 of 7
Nannette de Gaspe Art of Noir - Roller Noir, £35
This chic gadget mimics the effect of micro-needling, puncturing the skin with non-invasive microscopic pricks to encourage the skin to repair and restore itself.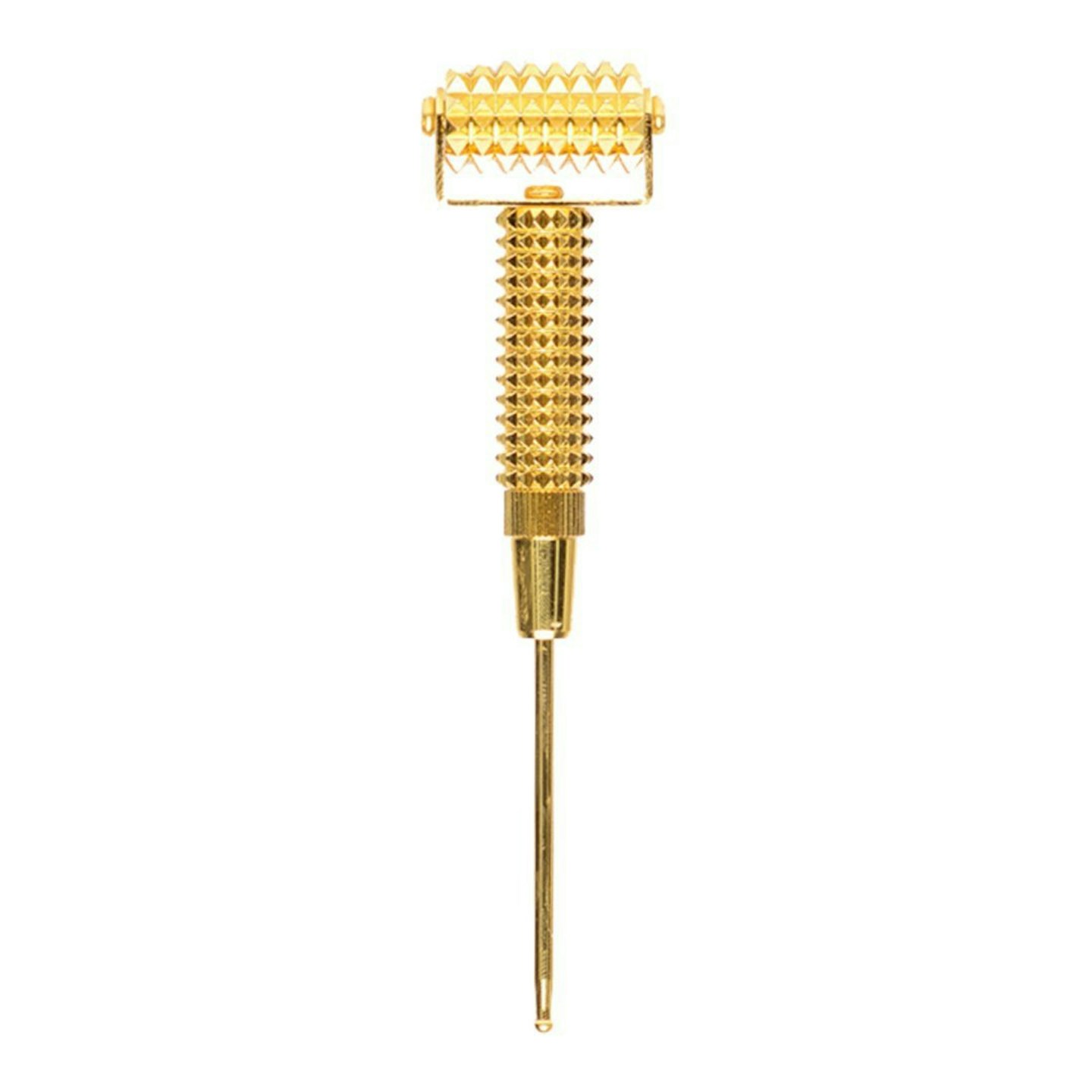 5 of 7
Face Gym Gold Derma Roller, £35
Studded with non-invasive peaks, this rather boujee face roller from Face Gym boosts collagen production, improves circulation and increases product absorption.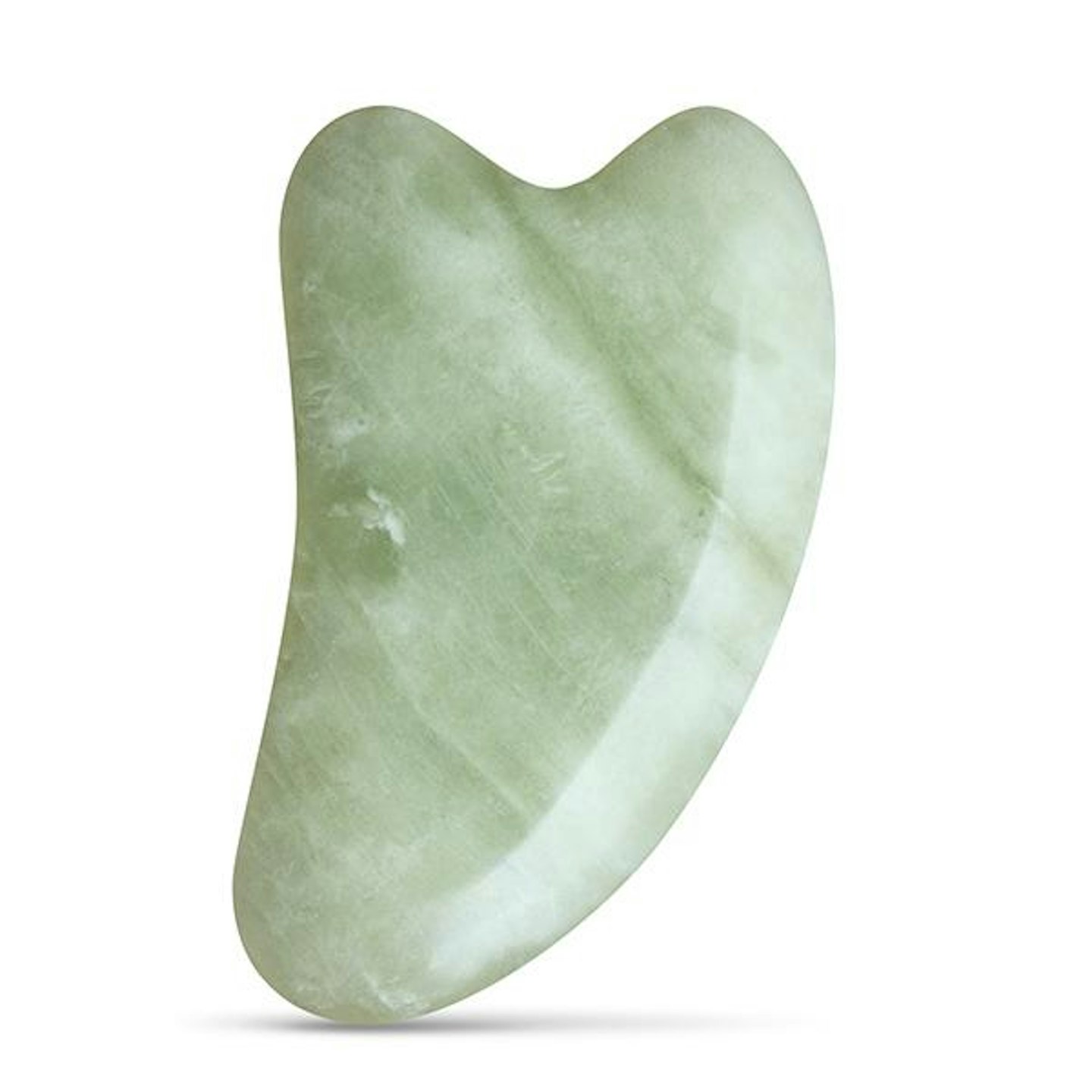 6 of 7
Hayo'u Beauty Restorer - Gua Sha, £38
Roll away stress and puffiness with this soothing jade roller. Better yet, keep it in the fridge so you can wake up skin in the morning.
7 of 7
ODACITÉ, Crystal Contour Gua Sha Rose Quartz Beauty Tool by Odacité, £40
Apply a serum or oil first before working this tool from the centre of the face outwards - lifting and sculpting the face.
My first toy of the week was a Jade De-Puffing Face Roller from Herbivore.It felt light and cool in the hands, which makes sense for a tool that promises to eradicate puffiness, boost circulation and make your skin glow.
Rather than spending the last few minutes of my day staring into an Instagram abyss, I found myself furtively massaging my face with this tool. Not only was I now maximising the effectiveness of my face oil and feeling the meditative benefits of practising a nightly routine away from technology, but I had a better night sleep. Then, when I woke up I popped it in the fridge. Why? Because right before I did my make-up in the morning I could massage away my morning puffiness and wake up my complexion. Honestly, I'm sold.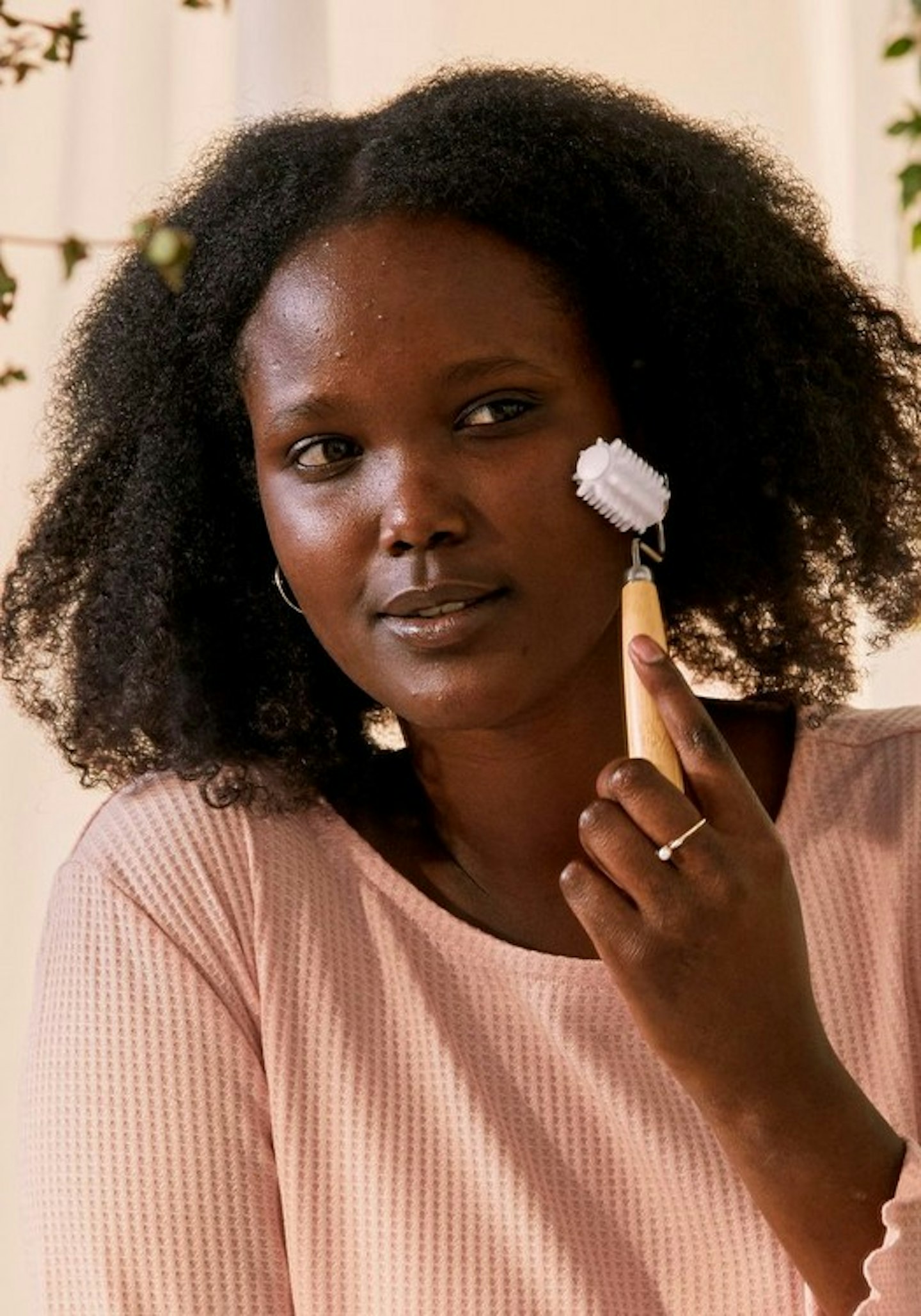 Next up, I introduced The Body Shop's Facial Massager, £8, into my daily routine. With a wooden handle and flexible rubberised spikes, it works a little like a derma roller (otherwise known as micro-needling), but without the pain of a thousand pricks to the face. The sharpened edges help tone the skin while pushing your moisturiser deeper into the skin. Unlike the jade roller, its purpose is to refine the texture of your skin from the inside out.
It requires moisturiser and patience to see this little tool work. In many ways, it's not dissimilar from Nurse Jamie's cult Uplift Facial Massaging Beauty Roller, £55, in theory, which uses rotating massaging stones to help firm and redefine the face with rhythmic energising rolling movement.
The most expensive tool I tired, The Body Shop Oils of Life Twin-Ball Facial Massager, £16, was also my favourite. At first glance it looks more than a little lewd - two metal balls suspended on a white plastic handle. It promises to tone skin, boost circulation, reduce puffiness, stimulate blood flow and promote lymphatic drainage. However, these weren't the only results. I could also feel the pull of the metal prongs releasing the tension in my jawline and forehead, which Dr Choi likened to a 'deep tissue massage'. She said: 'This may help people who clench their jaws when they sleep or suffer from tension-type headaches.'
The final gadget I trialled was The Body Shop Precision Eye Massager, £12. Though diminutive in size, it is a powerful little tool. Unlike the other roller's it is single-minded in its effect. Using a magnetised metal ball the tool can be rolled over your eye area with the intention to reduce puffiness and smooth out fine lines.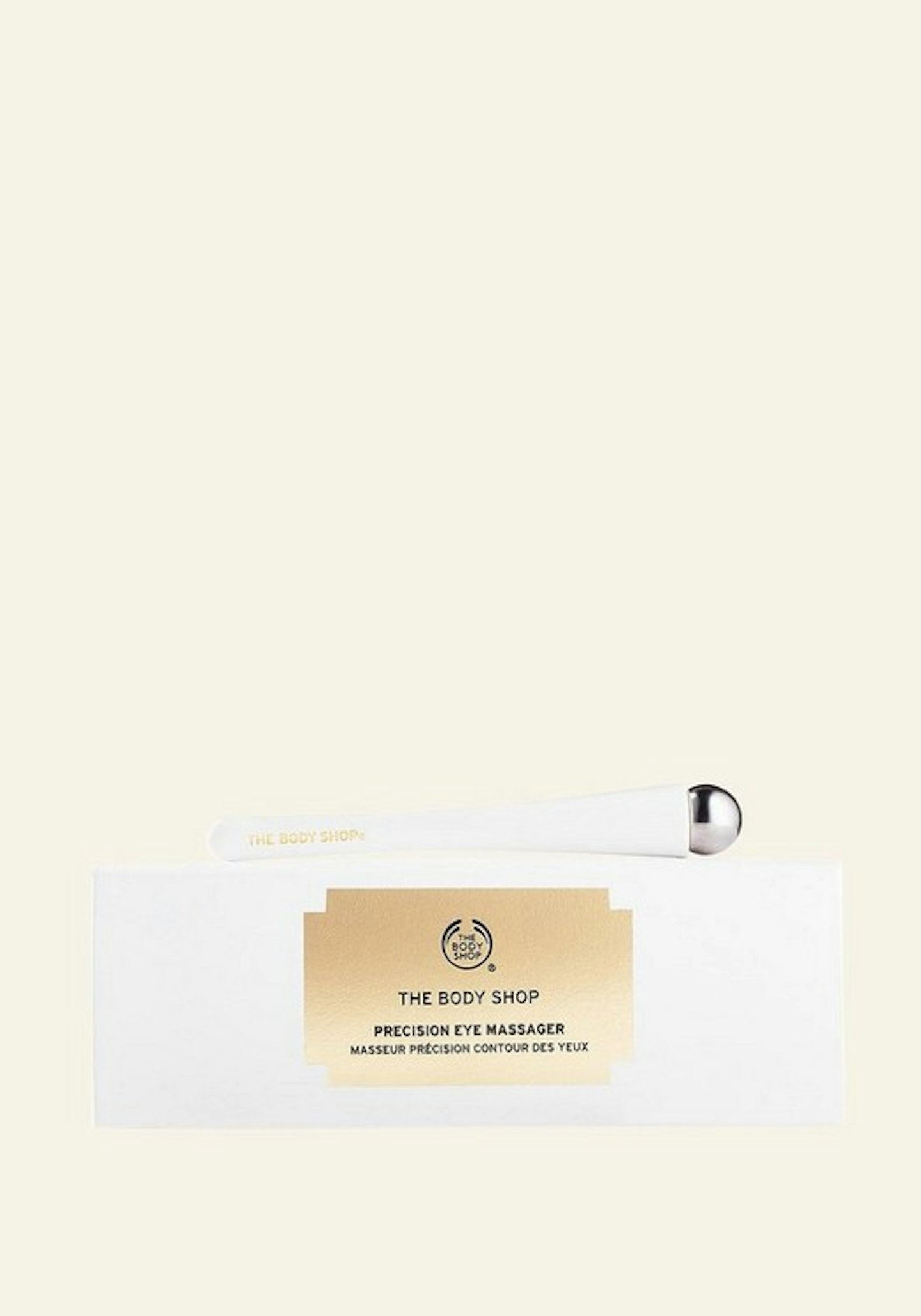 Every gadget claimed to have different desirable properties, but for me I didn't see any real visible changes. Rather, I felt differently. I felt like I had dedicated time to myself away from the gleam of a screen, away from spending money or indulging in meaningless TV. So, If it's a glow or an even skin tone you're after, it may be better to invest in a powerful serum or face mask. But, if you're in need of some me-time and want to relieve tension, one of these tools could be for you.
Taking a couple of minutes in the morning and a few moments at night to do something for yourself away from any screens is something everybody could do with. You may call this a cosmetic tool, but I call this self-care.
READ MORE: Release And Unlock Facial Tension With A DIY Massage At Home
READ MORE: Try This FaceGym Workout At Home To Lift, Sculpt And Enhance Your Facial Muscles