When it comes to my nails, I'm very low maintenance. I don't dabble in gel, shellac, acrylics, BIAB nails or any of the other fun stuff. As beautiful and experimental as those nail categories are, whenever I do decide to do my nails, I stick to breathable, water-permeable (AKA Halal) nail polish. Muslims like me have come to rely on breathable polishes so that we can enjoy taking care of our nails while being able to perform our five daily salahs (prayers). Before praying we are required to do Wudhu (ablution or cleansing ritual), an essential act of worship in itself in which water must reach the nail bed. But my unique set of mani requirements has recently led me to an entirely unexpected category: press on nails.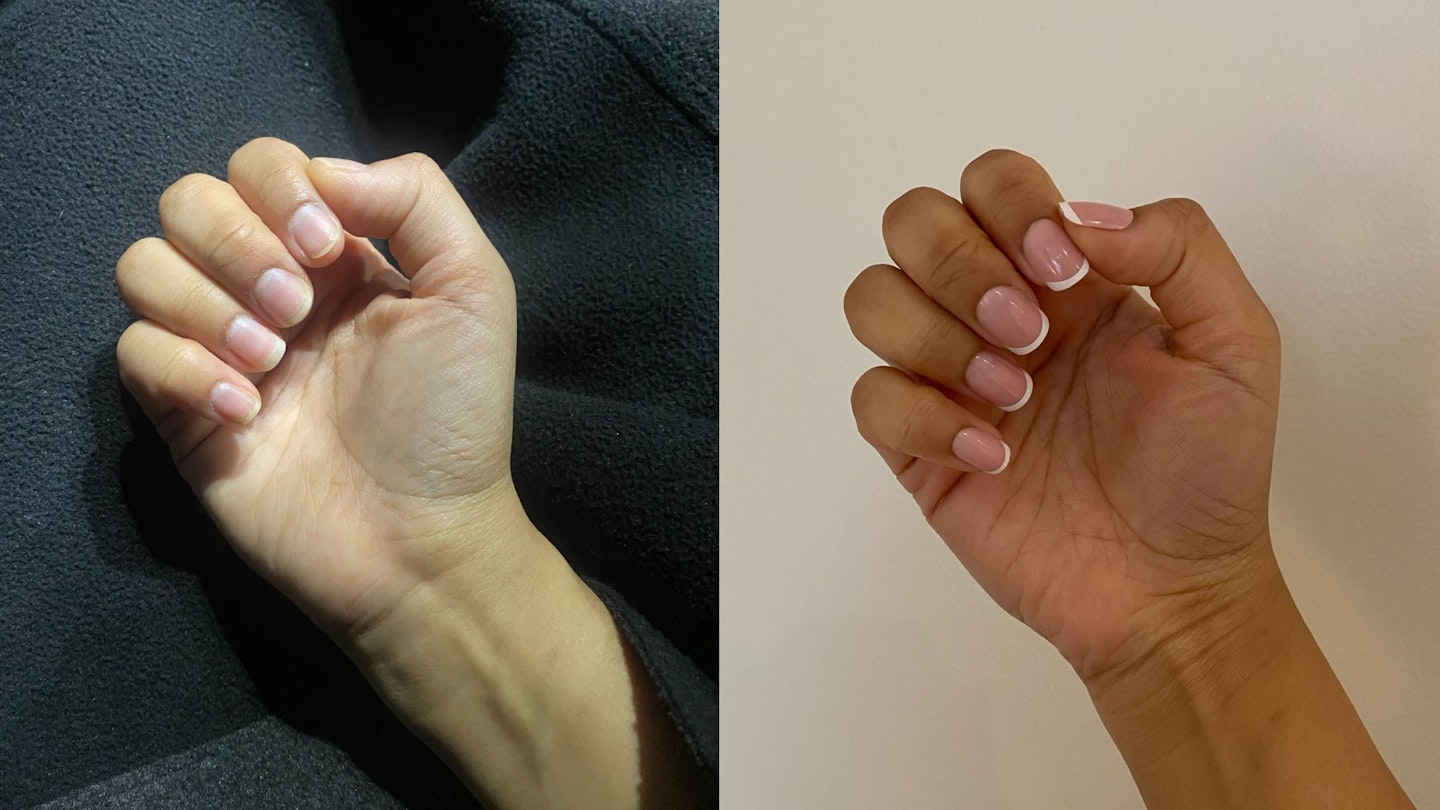 For my hen party this weekend, I wanted to ensure my nails were in pristine condition but that seemed easier said than done. The turn of the season has wreaked havoc on my nails, they've become weak, brittle and prone to breakage at any given moment. While my initial plan included a much needed tidy-up and swipes of my favourite breathable polish from L'Atelier Green Paris, the state of my dishevelled and unlevelled nails called for stronger reinforcements. My cousin recommended press on nails – a ridiculously quick and easy means to achieving a stunning (and temporary) manicure sans all the fuss and costs that come with salon appointments. She was right.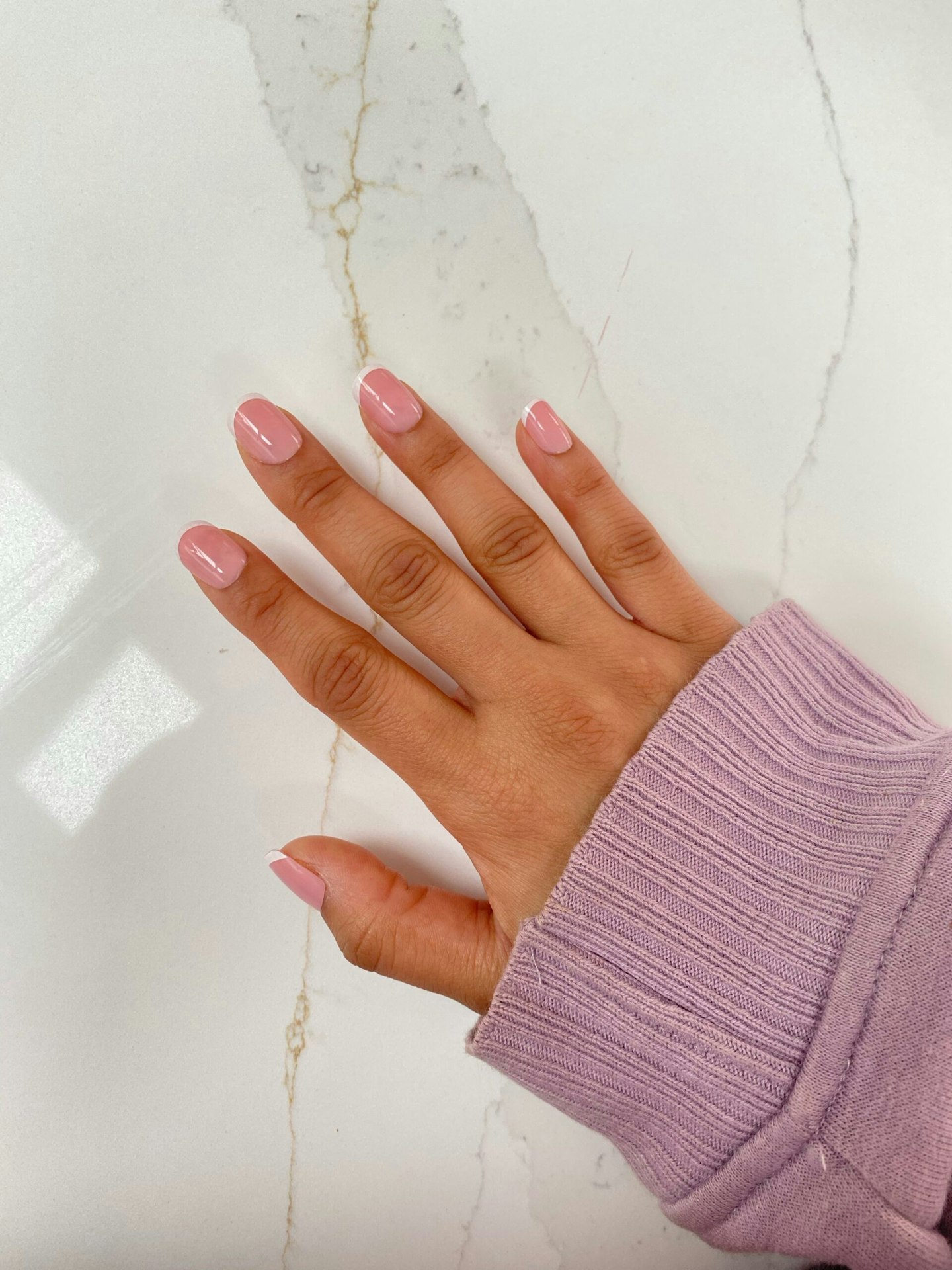 I opted for Elegant Touch's impressive offerings. Masters in the field of press on nails – the brand has 40 years of false nail expertise – Elegant Touch's selection of press on nails come in avariety of nail shapes, think: squoval, coffin, oval and everything in between, and boasts plenty of design options, whether you're after something festive, seasonal or trendy. I chose to keep things classic for my hen and picked Elegant Touch's French 117, £6.30.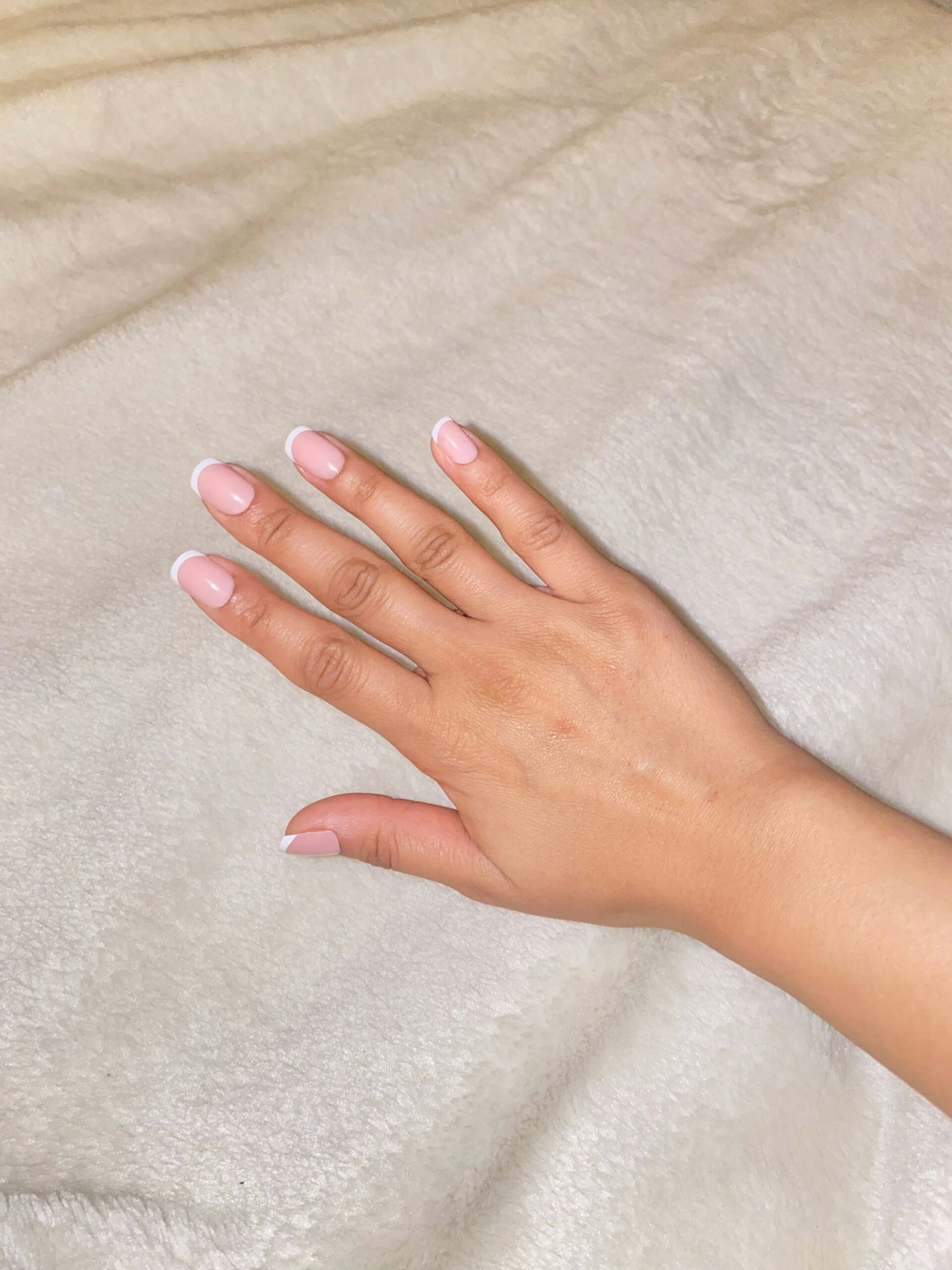 How I Applied Elegant Touch's French 117 Press On Nails:
The process of applying was fairly simple. Following instructions on the back of the pack, I started with nail prep which saw me buffing my nails and cutting down my cuticles to create extra space for the falsies (the latter isn't essential). I then sized up the press ons against my nail bed to find the right fit – the packs come with a generous 24 press ons in 10 different sizes. Moving on to application, I brushed glue onto my nail bed with the Elegant Touch Brush on Nail Glue, £2.48 – an essential tool to keep with you for any false nail mishaps, but you can also use Elegant Touch's Super Adhesive Tabs, £1.99, which makes removal and reapplication even easier between prayers. Then, I positioned and pressed the nails on, before finally delicately filing to ensure the nails looked as natural as possible on my petite hands. In 15 minutes I was left with a salon-worthy mani that had me wondering why on earth I'd never tried it sooner.
My Verdict On Elegant Touch's Press On Nails:
My previous reservations about using press ons were centred around them looking, well, too false. But these are anything but. The perfect shade of nudy pink finished with a perfectly sized white tip that is neither too fine nor too thick, this classic French mani is one I know I'll be coming back to time again, not least because I can remove it and reapply between prayers. My final word of advice? Don't knock it until you try it.
Shop: Elegant Touch's Press On Nails
Description
The easiest French mani you'll ever give yourself. This natural-looking set is not only elegant