When it comes to selecting the best in beauty, Meghan, the Duchess of Sussex, already has a stellar track record. From the glossy 'Rachel from Suits' blow-dry, to the blush she says gives her a 'lit from within' glow, Meghan's brand of polished but easy to recreate looks are some of the most searched for good reason. Her trademark daytime smokey eye is no exception either. Meghan has always favoured a little diffused dark eyeshadow and eyeliner for daywear, and she frequently pairs the look with a little extra lash length and volume.
While Meghan is a huge fan of this £8.99 cult classic mascara - she even recommended it to a make-up artist that she worked with during her time on suits -, the Duchess quite often opts for a set of false lashes to boost her smoky eye look.
According to reports you can even buy the exact false lashes that Meghan wore on her wedding day at Boots. Introducing Velour's Whispie Me Away lashes, £24.
The brands falsies are made from luxurious, ethically-sourced synthetic silk and faux mink for a fluttery, natural look to mimic natural lashes.
Shop: Meghan's Favourite False Lashes
Velour Luxe Faux Mink Lashes - Grazia 2022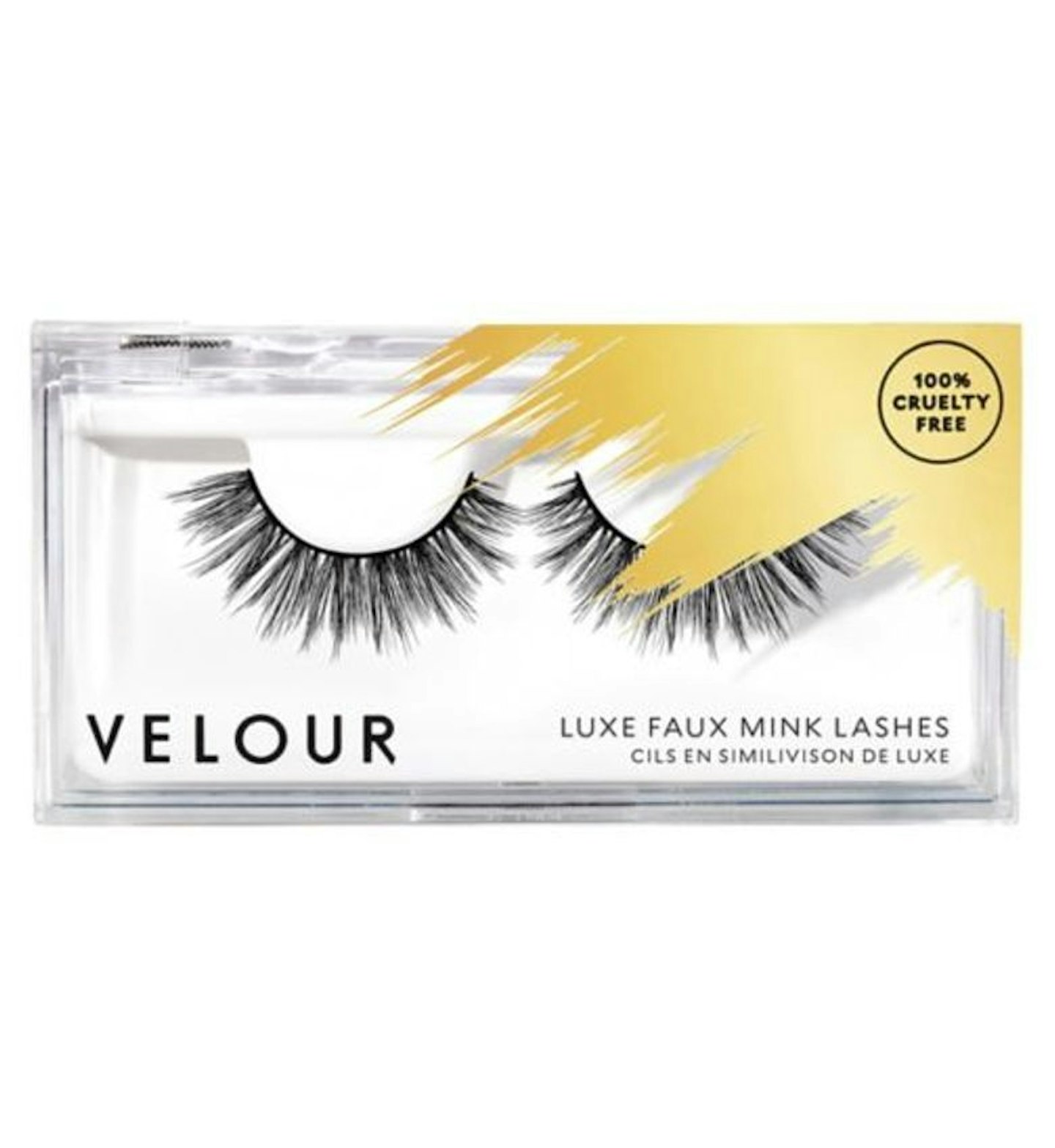 1 of 1
Velour Luxe Faux Mink Lashes, £24
READ MORE: Everything Your Bridal Hair Stylist Wants You To Know Before Your Wedding
READ MORE: Charlotte Tilbury's Viral Pillow Talk Blusher Is Back In Stock