Caring for coily, kinky and Afro hairdemands patience from adults, never mind children. Hair washing takes time and can be a big ask for little kids that find it difficult to sit still for long periods of time. A decentwash, condition, detangle, and treatment routine isn't exactly child-friendly. And styling isn't rushed parent-friendly either, especially when you're already juggling the school run, extra curricular activities, and a busy social calendar, so protective, playtime-proof styles are well worth researching.
'I'm a great believer in starting to nurture a child's natural hair texture (i.e. curls, coils, waves and kinks) early, so that it remains healthy and can flourish,' says Dionne Smith, Natural Hair Education Expert for Cantu Beauty. 'if a child is made to understand their individual and often unique hair texture, and is encouraged to embrace it, their inner-confidence only grows'.
'Getting kids used to a routine, to practising self-care and understanding the importance of products, is invaluable and something that they will carry with them as they grow older.'
'Now that children are likely to be spending prolonged hours outdoors in the warmer weather, remember that a change in climate can make Afro textured hair in particular, extremely dry and brittle and knowing how to care for it is paramount'.
READ MORE: The Best Leave-in Conditioners To Care For Your Afro Hair
How To Combat Dryness For Children's Curly, Coily And Afro Textured Hair
'Always use a daily moisture-infused styling product such as Cantu Care For Kids Curling Cream, £5.50,' recommends Dionne. 'It is really nourishing and gently softens fragile curls, coils and waves with includes lovely ingredients such as shea butter, coconut oil and honey.'
How To Cleanse And Nourish Children's Curly, Coily And Afro Textured Hair
'It's important to treat delicate strands with care and I recommend only shampooing every seven to ten days,' says Dionne, 'first use your fingers to gently detangle beforehand. I really like a sulphate-free shampoo to effectively clean the hair and scalp, while maintaining natural moisture balance. Follow up with a conditioner to lock-in moisture, and also makes the process of post-shampoo, combing and detangling easier due to the great slip it provides.'
How To Style and Hydrate Children's Curly, Coily And Afro Textured Hair
'If your young one wears their hair in convenient twists, braids, twist outs and other similar styles, it's an idea to infuse the hair with moisture - without any heavy build- up,' says Dionne, 'do this a couple times a week to avoid over-loading the hair by applying small amounts of Cantu Care For Kids Leave-in Conditioner, £5.50, where needed'.
How To Care For Your Children's Scalps
'A child's scalp needs regular attention to prevent any discomfort, dryness and itchiness,' advises Dionne, 'so apply a light natural oil to the hair two or three times a week. Evenly part the hair throughout and apply lightly for lubrication.'
Shop: The Best Afro Haircare Products For Kids
Children's Haircare Heroes for Afro, Curly and Coily Hair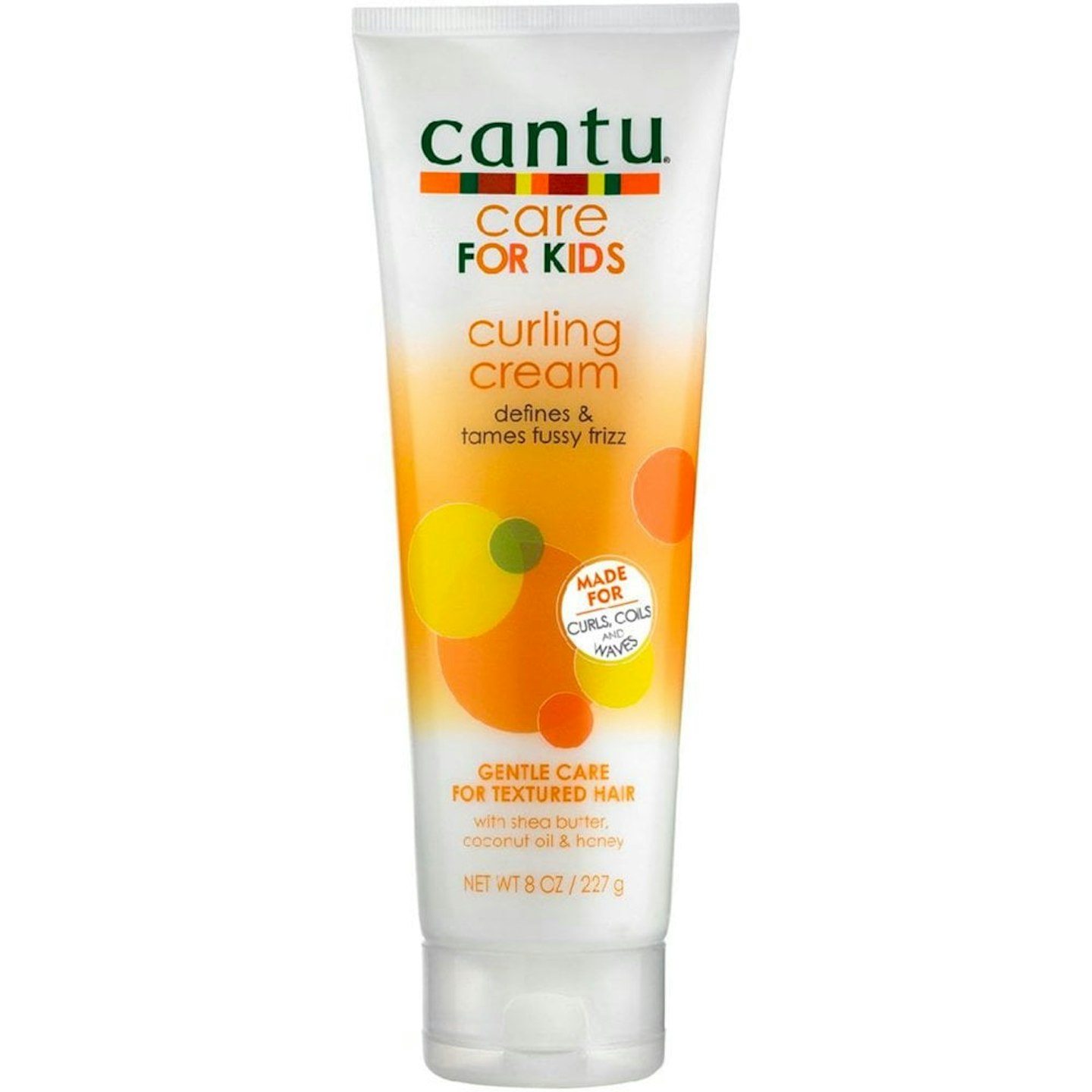 1 of 6
offer Cantu Care for Kids Curling Cream, £5.50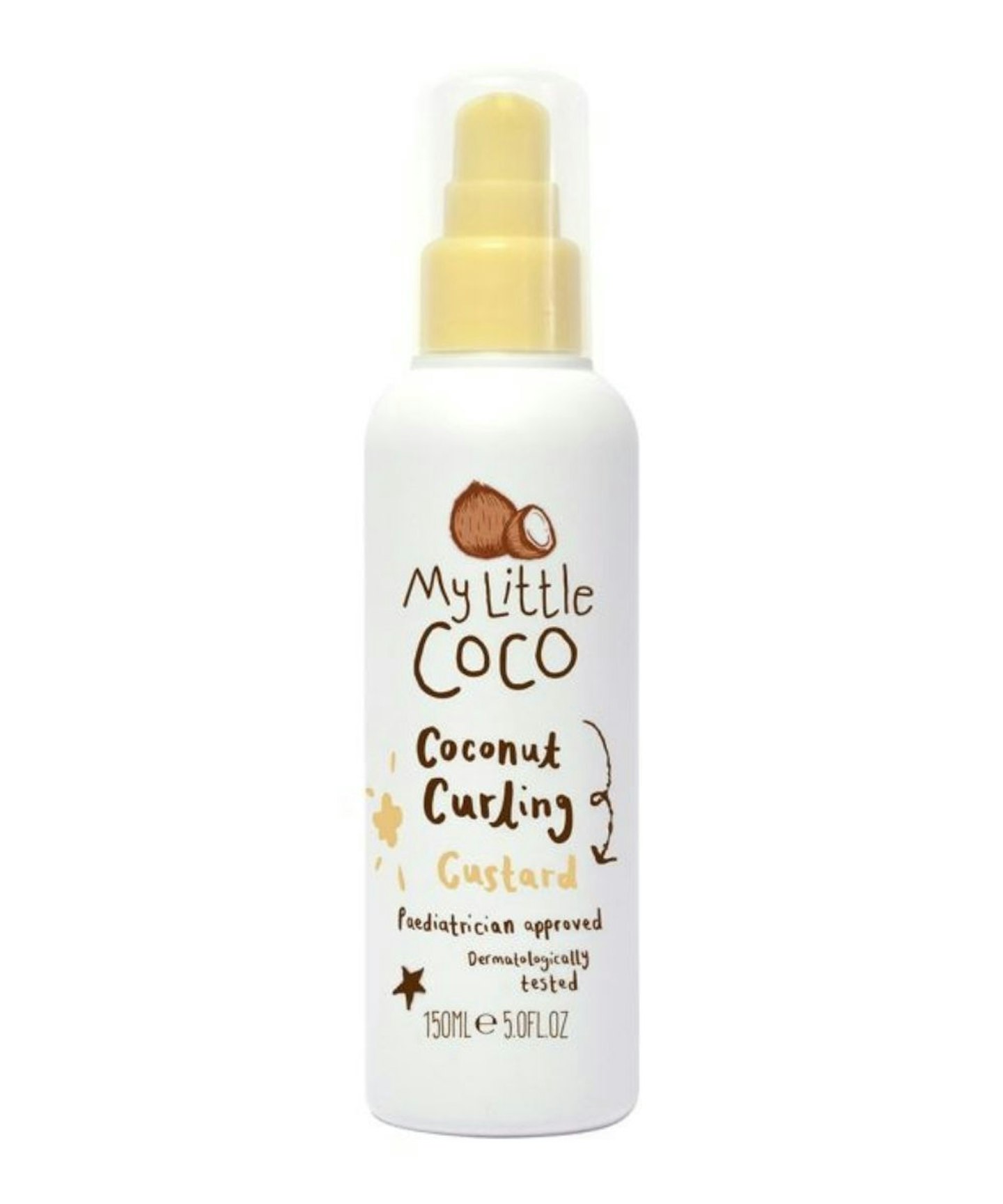 2 of 6
My Little Coco Coconut Curling Custard, £3.99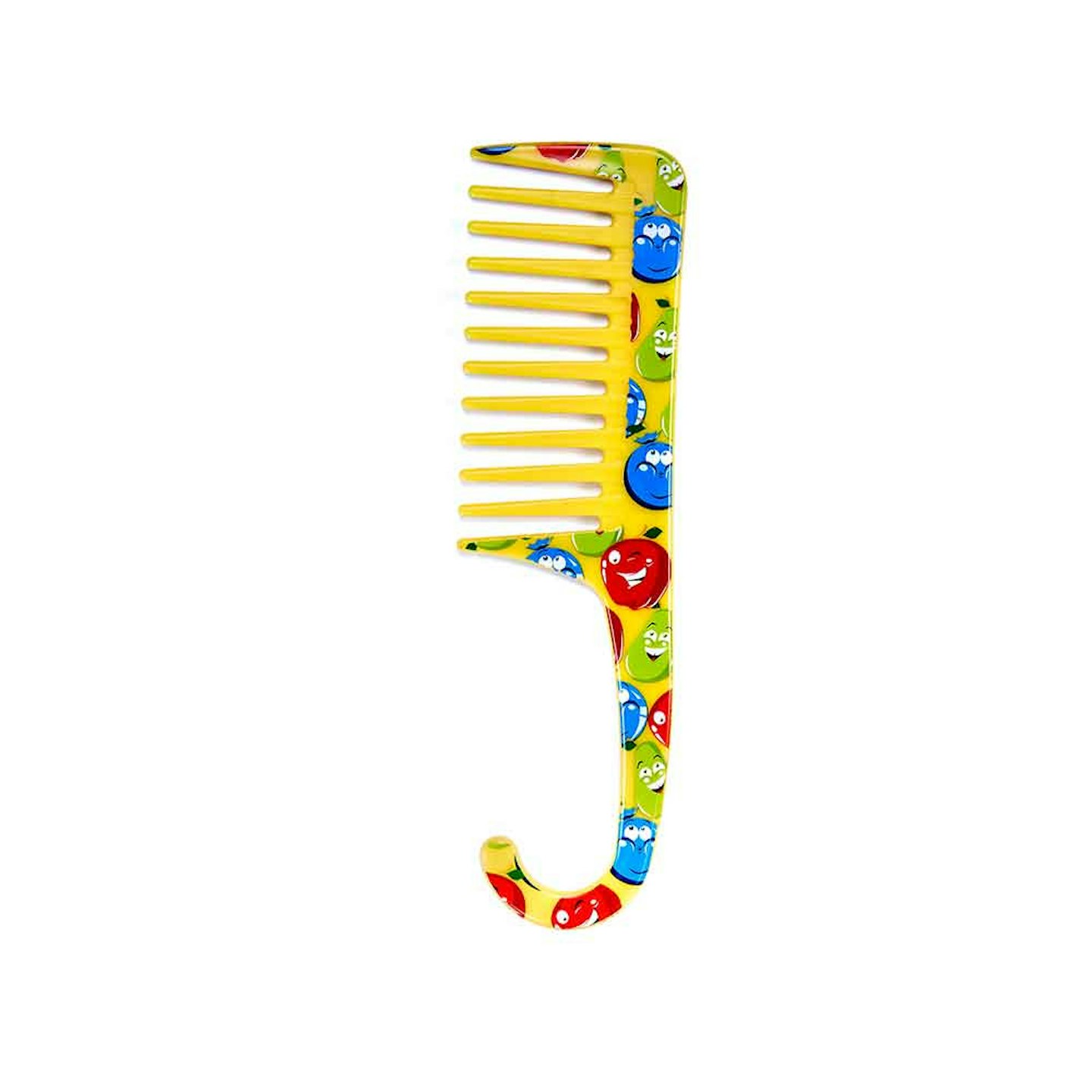 3 of 6
Avon, Detangling Comb, £2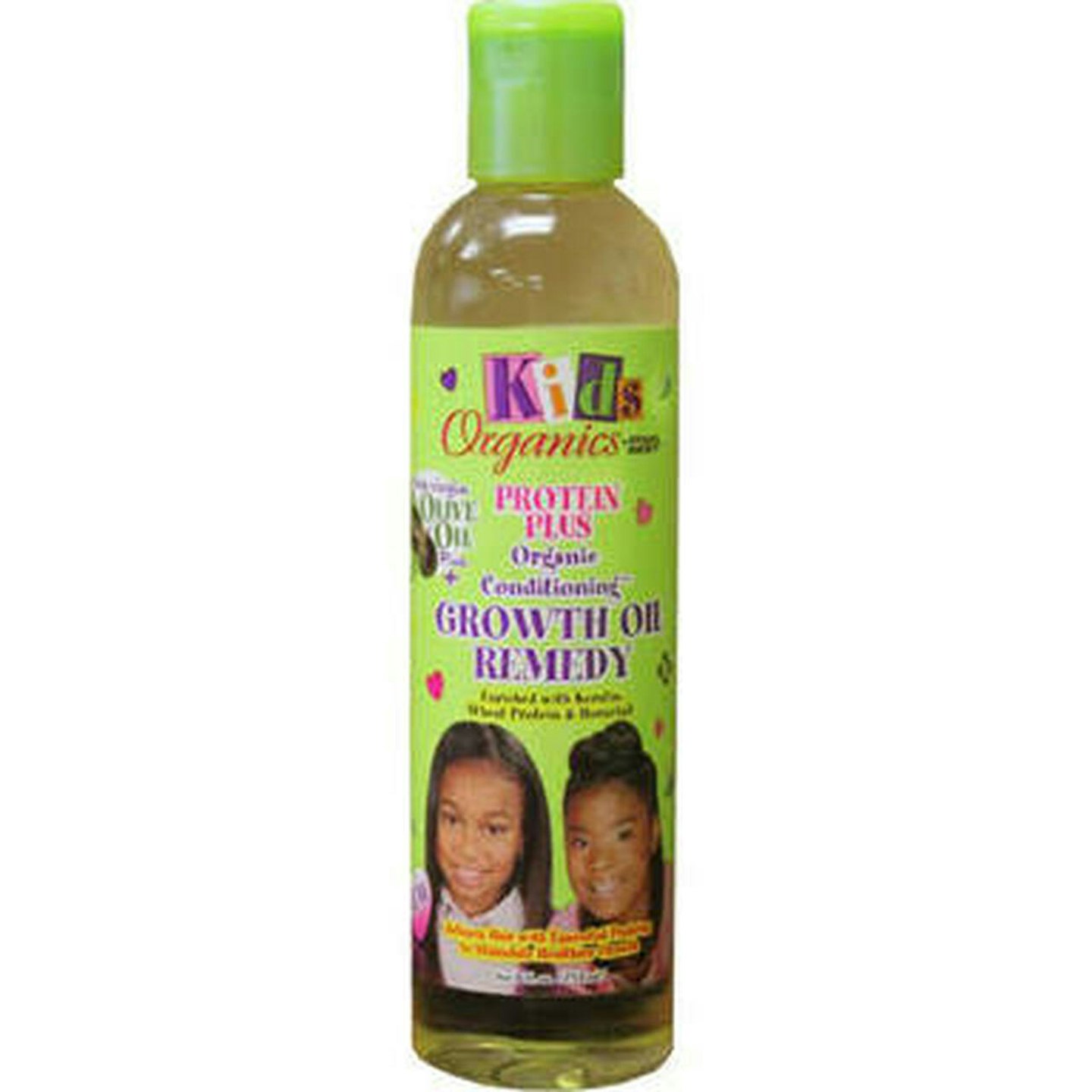 4 of 6
Kids Organics Protein Plus Organic Conditioning Growth Remedy Oil, £5.94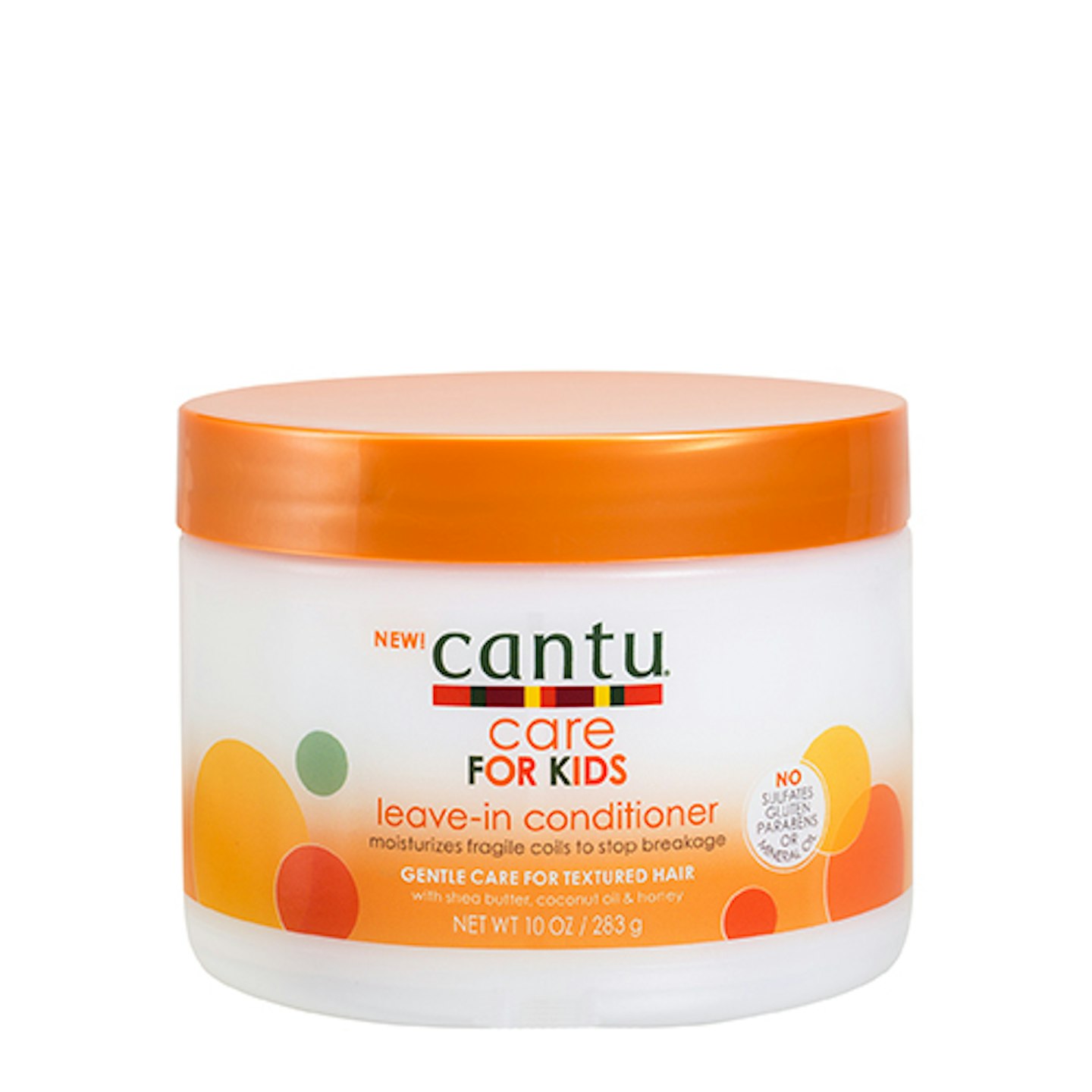 5 of 6
Cantu Care for Kids Curling Cream, £5.50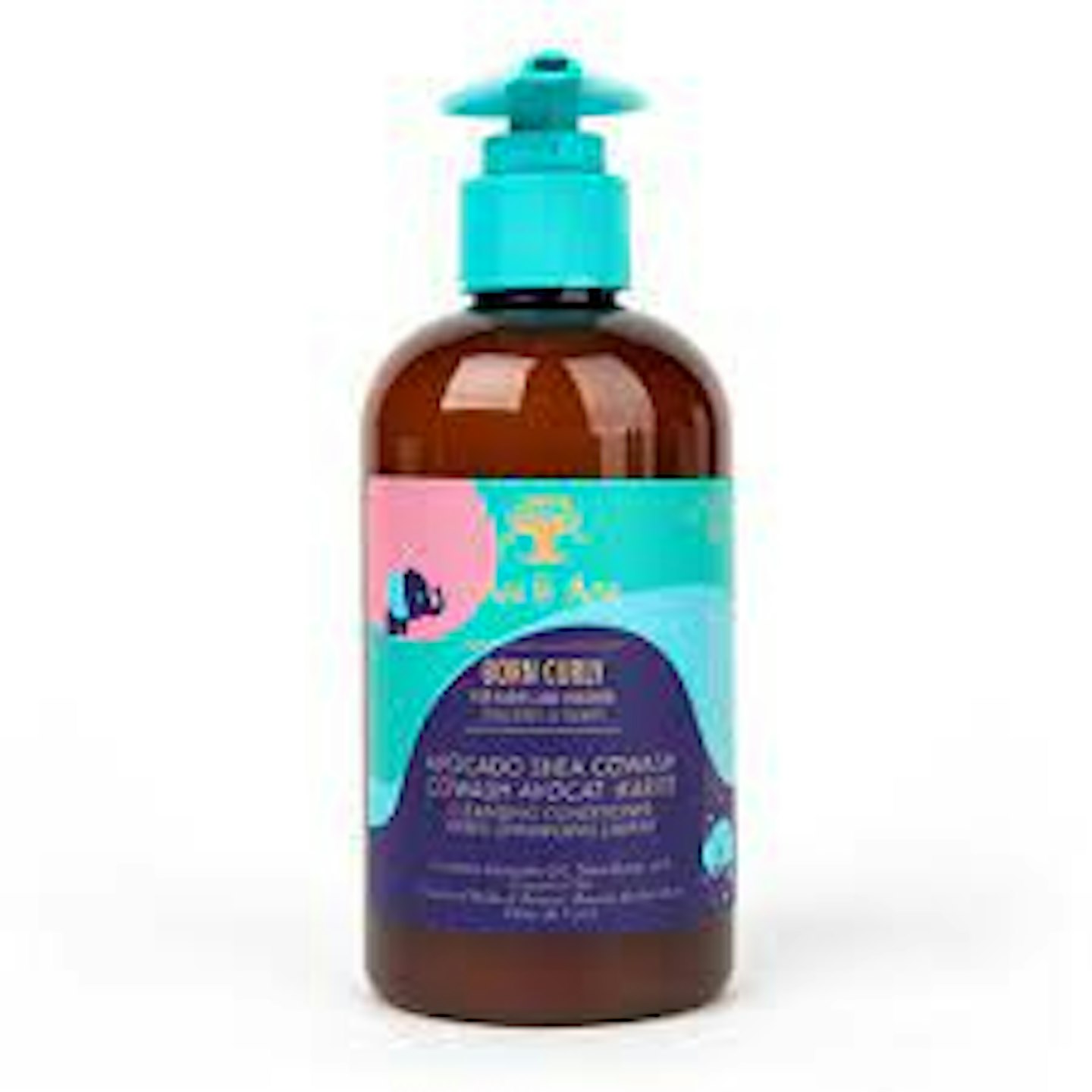 6 of 6
As I Am Born Curly Curly Avocado Shea Cowash Shampoo, £7.50
Once their haircare routine is set, all that's left is to style. So we've rounded up the best Afro hairstyles for children that are all about protection, practicality, and looking good. Screenshot ahead of your next trip to the salon.
Browse: The Best Afro Hairstyles For Kids
10 Afro Hairstyles For Kids - Grazia 2022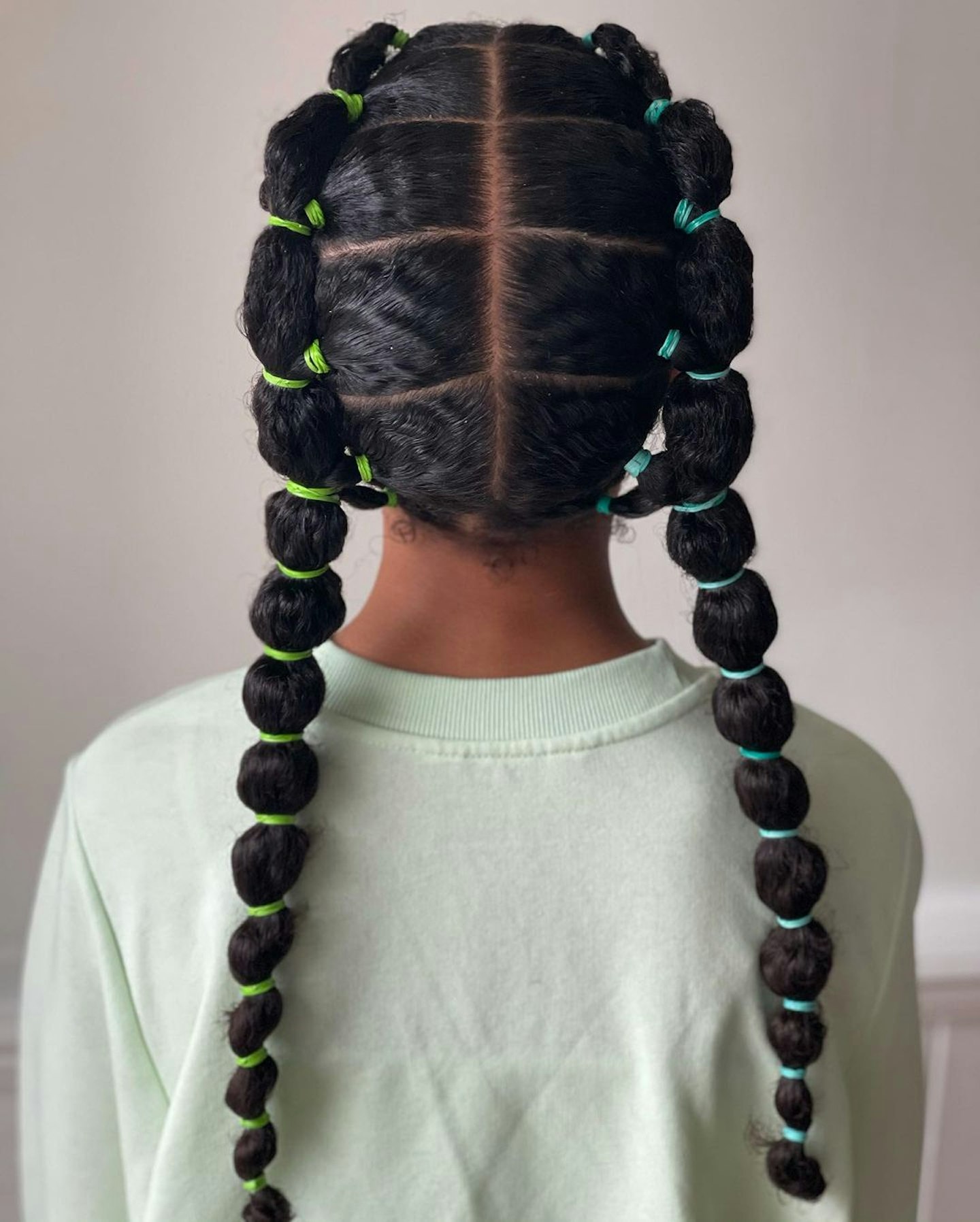 1 of 10
CREDIT: @amaiya_and_mehkai
The French Bubble Braid
It might look complicated, but swapping out classic braids for bubbles will save you time without compromising on style. Section hair into five horizontal sections and divide down the middle into 10 even sections. Starting at the top, make a neat ponytail in the section, and bring it down to join the section below, repeating the process. We love how Amaiya and Mehkai's mum Gemma also factored in alternate colourful rubber bands for this summer ready style. Picture credit: @amaiya_and_mehkai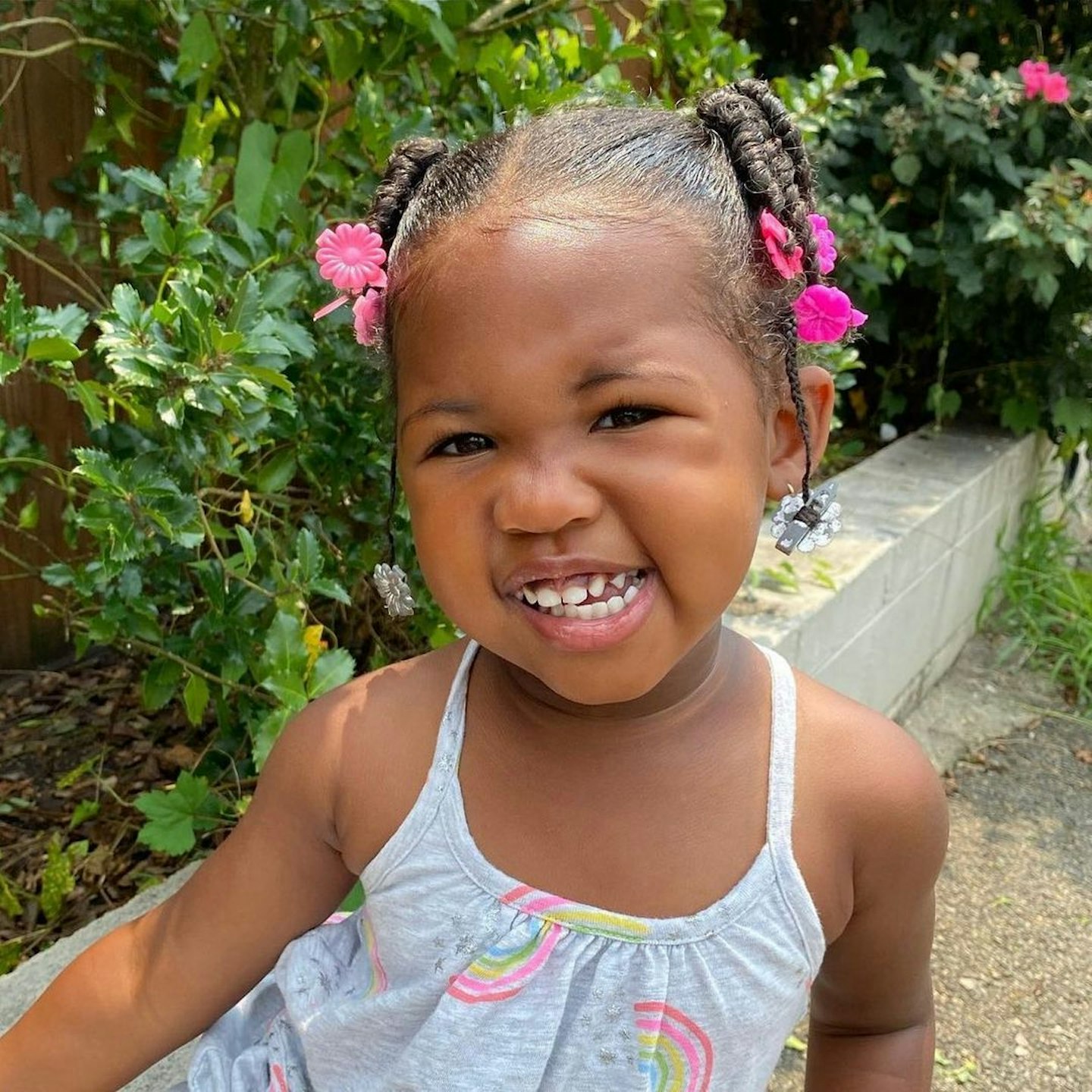 2 of 10
CREDIT: @twists4two
Twisted Pigtails
Low-manipulation styles like twist outs are great for helping hair grow without putting too much strain on the follicles. If you don't have time for individual twists these cute pigtails an easy option for day one, and by day two, the twists can be unravelled for well defined corkscrew curls. Picture credit: @twists4two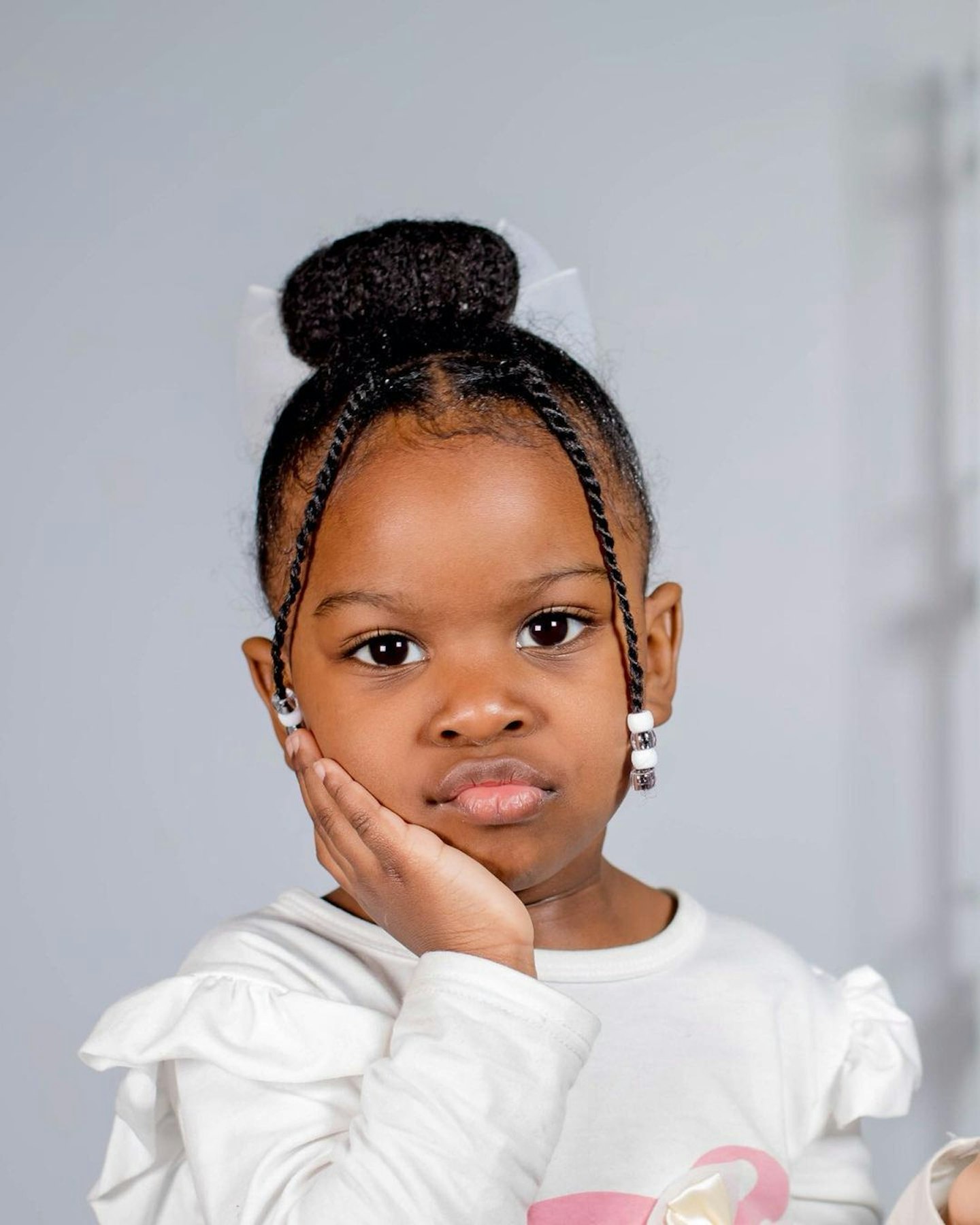 3 of 10
CREDIT: @the_kobeprincesses
The Tidy Top Knot
A quick top knot is an easy style for longer hair, or cheat with a mini sized hair doughnut for a neat ballet bun. Braids at the front not only add cute detail, but also take care of unruly fly aways. Finish by securing baby hairs with an oil based edge control control that will be gentle on delicate kids hair. Picture credit: @the_kobeprincesses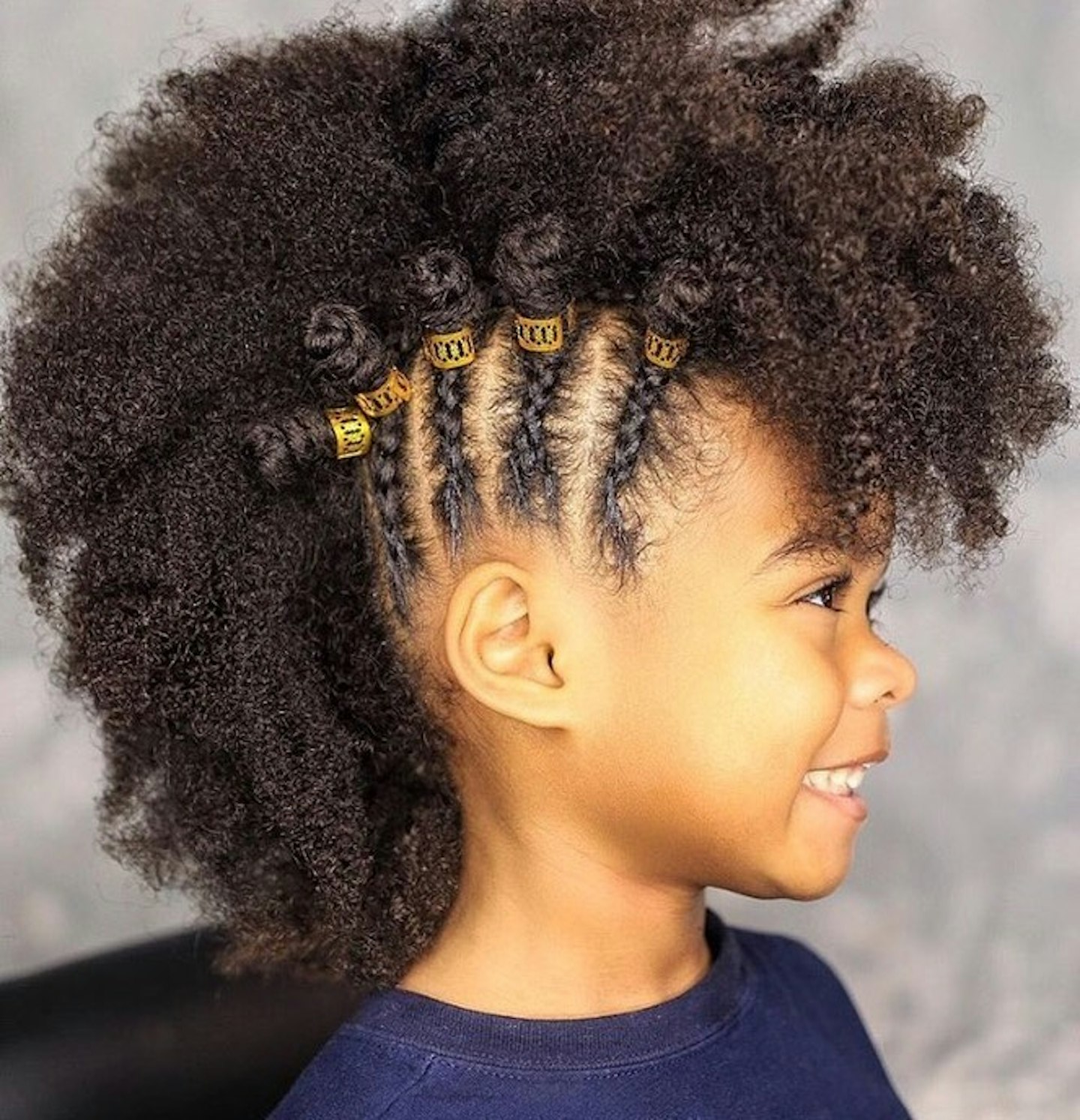 4 of 10
CREDIT: @neriah.leah
Fro Hawk
Kids with big personalities will love this unique style. Cornrowed sides allow you to shape the style and size of their natural afro, so you can leave out as much or as little as you want. Keep the left out hair soft and moisturised by spraying through with a little leave in conditioner, it'll help with curl definition too. Picture credit: @neriah.leah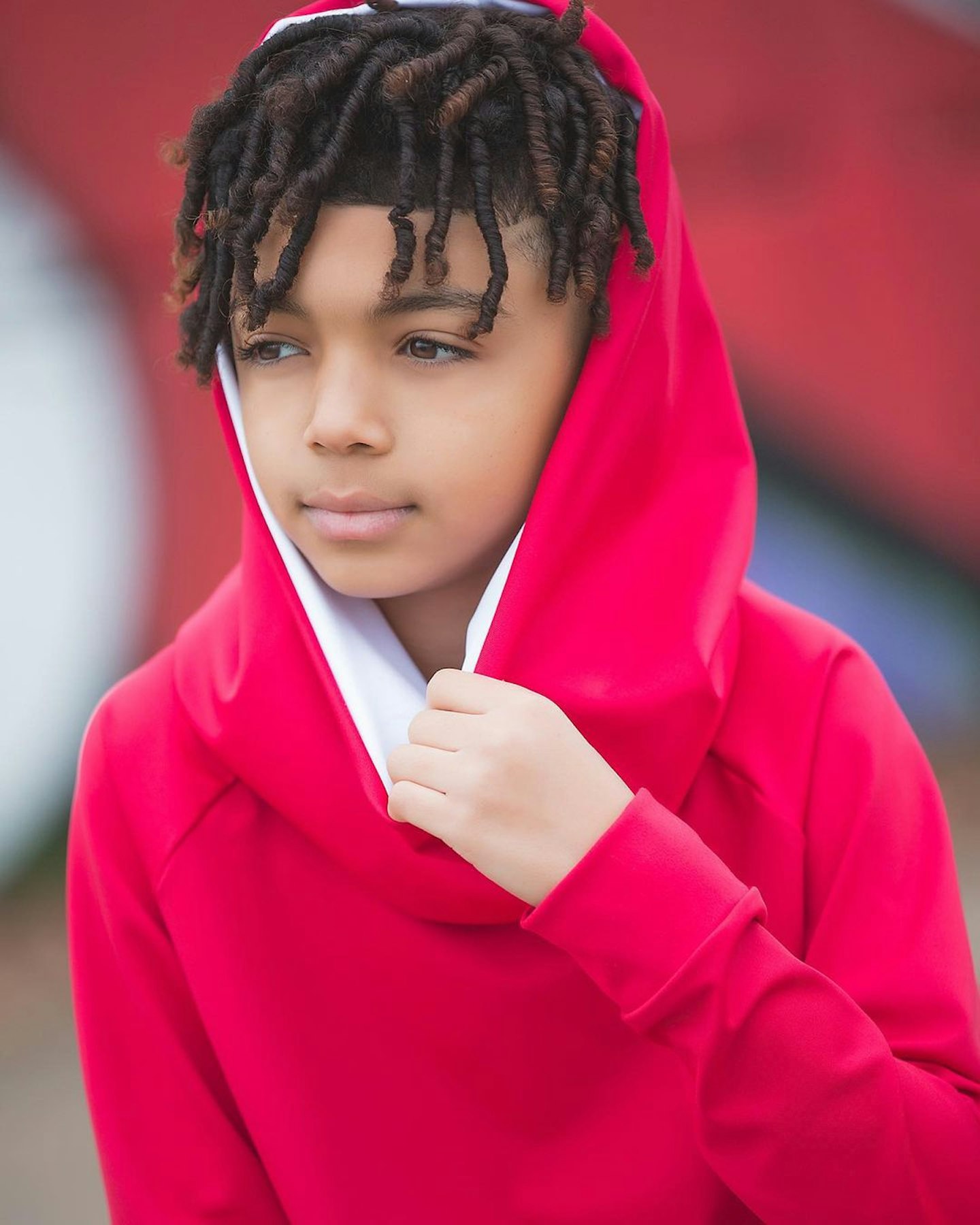 5 of 10
CREDIT: @tolliverboyz
The Curly Skin Fade
A neat shave keeps edges trim and sharp, and what you leave on top is entirely up to their personality. Keep a close crop or experiment with temporary colour, braids, twists and curls to stand out from the crowd.Picture credit: @tolliverboyz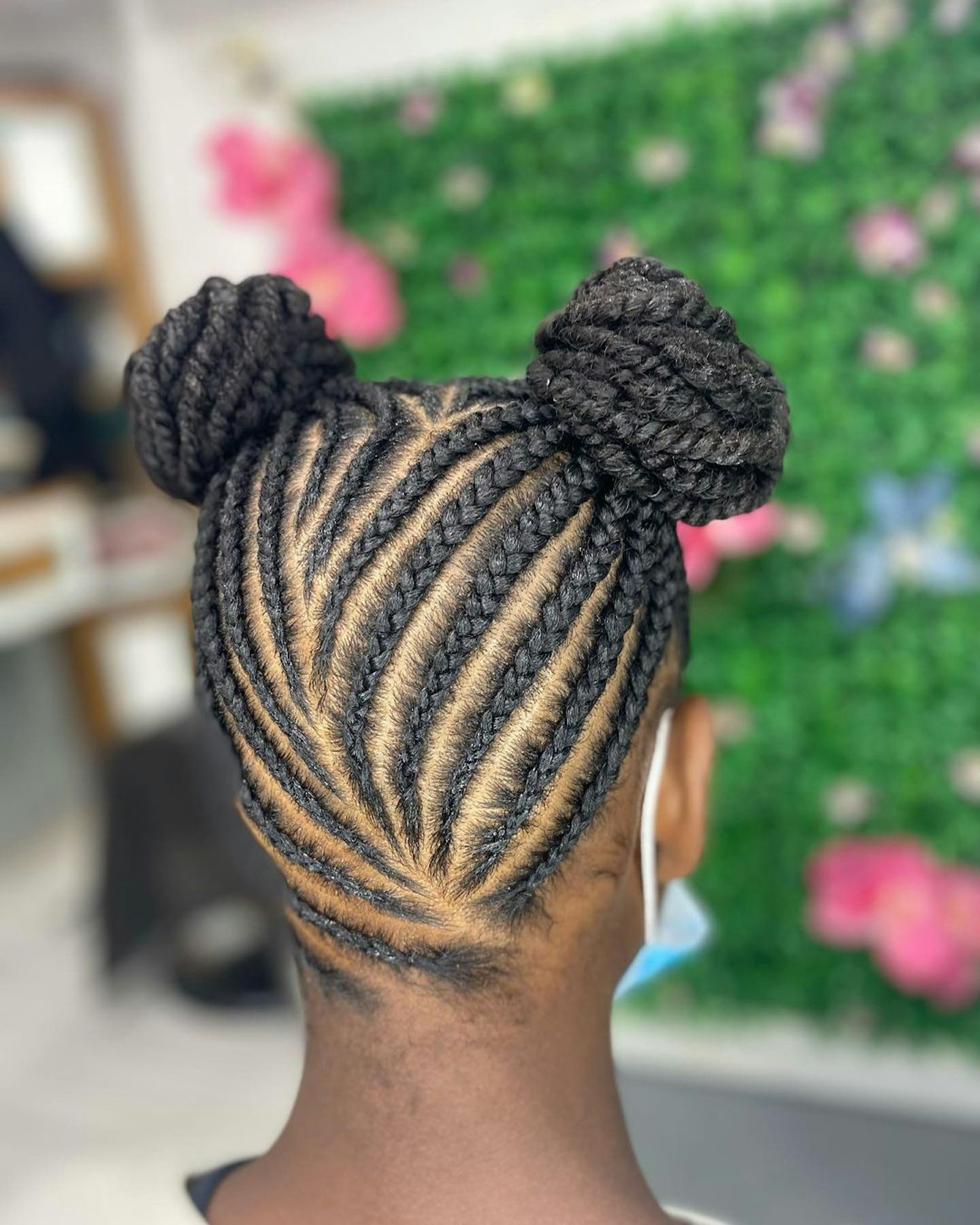 6 of 10
CREDIT: @ajrxhdesignz_
Braided Buns
Classic cornrows might take time to install, but look after them well and you've got a style that they can wear for weeks. Keep an intricate design like these braids buns looking fresh by wrapping with a silk scarf or bonnet before bed, and keep the scalp refreshed with a scalp oil.Picture credit: @ajrxhdesignz_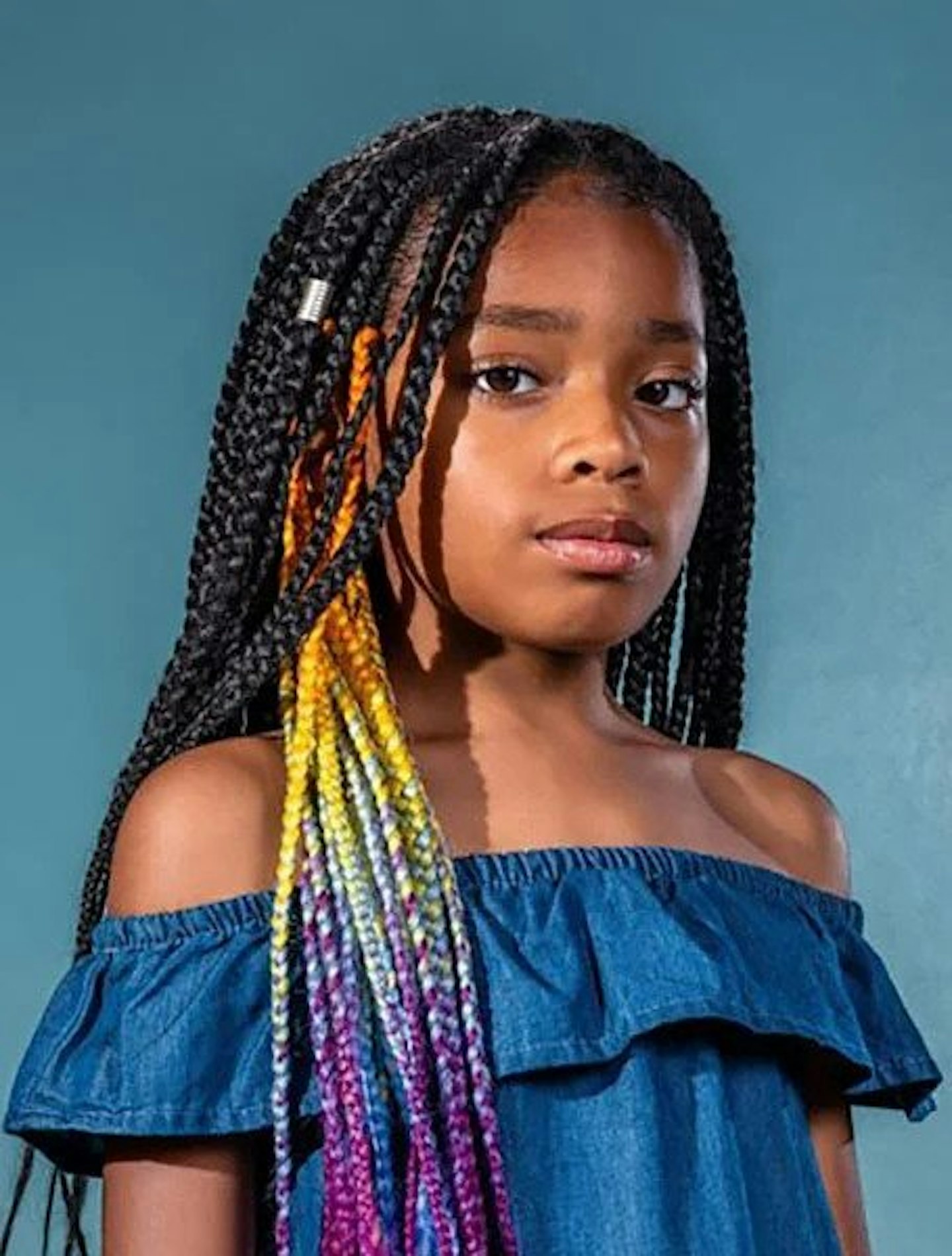 7 of 10
CREDIT: @pinterest
Box Braids
Depending on their age, adding braiding hair to create box braids can be a great protective style to give their own natural hair chance to repair and regrow. Its also the perfect way to add a little bit of temporary colour without damaging dyes. Picture credit: @pinterest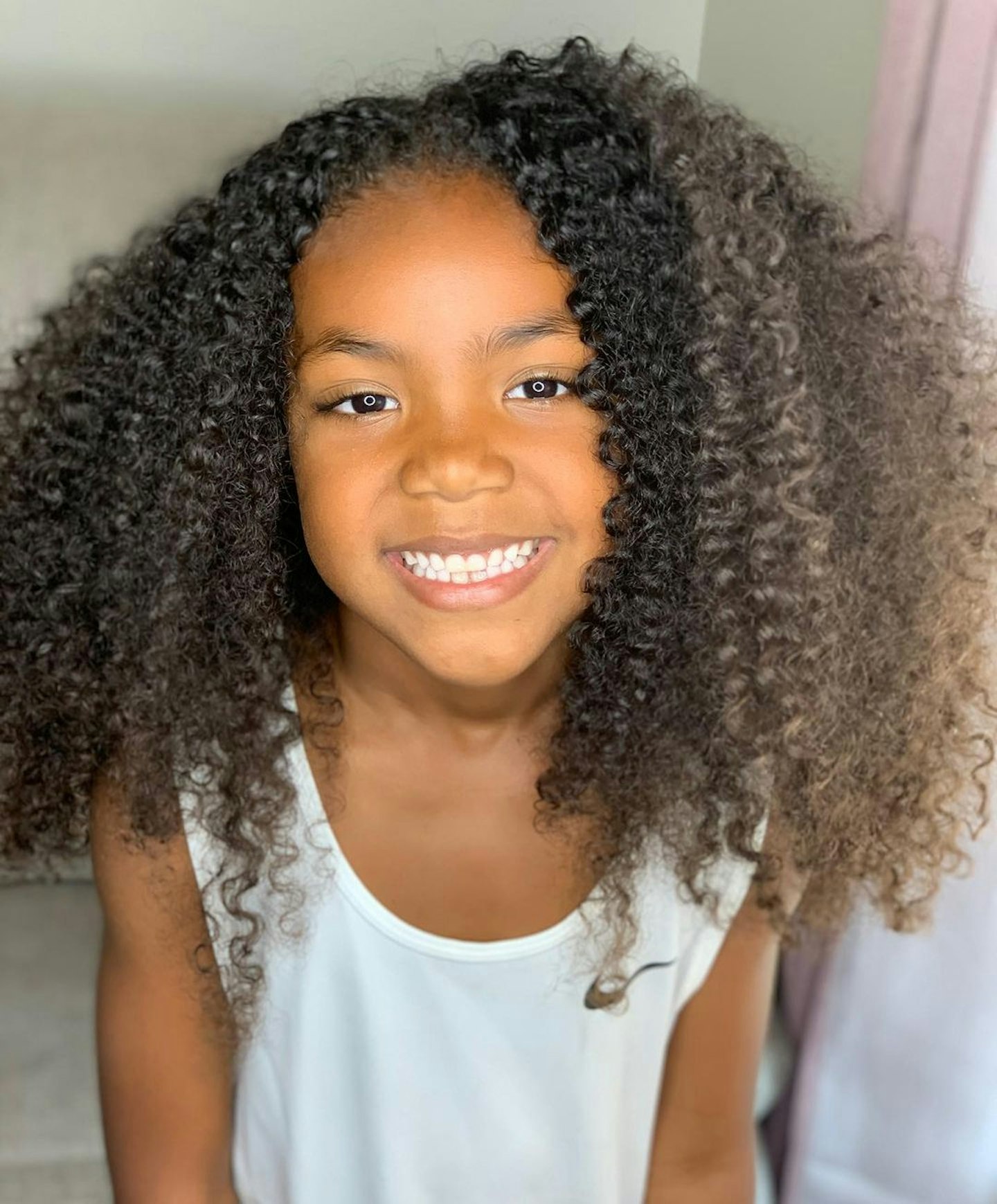 8 of 10
CREDIT: @mataelebros
Au Naturel
It might take time to detangle after washing, but there's nothing easier to style than hair that holds its own exceptional shape and volume. A top tip? Once hair is washed and conditioned, comb through with a wide tooth comb and gently scrunch to coax the curl pattern into effect. If you're pressed for time, use a hairdryer with a diffuser attachment and dry from the bottom up with a pulsing motion. Otherwise wrap hair up in a cotton towel wrap to soak up excess and leave to naturally dry for bouncy curls. Just don't be tempted to scrub with a towel as the friction will create frizz. Finish with a hair oil for maximum shine. Picture credit: @mataelebros
9 of 10
CREDIT: @pinterest
Baby Bantu Knots
It goes without saying, that when it comes to Bantu knots for children, the trick is not to twist too tightly. The natural twisting process involved encourages length from tightly curled hair and doesn't involve any direct heat damage, so you won't have to worry about weakening hair. Picture credit: @pinterest
10 of 10
CREDIT: @pinterest
The Halo Braid
Depending on the length of their hair, a halo braid can be achieved naturally or with textured hair extensions. A great style for weddings and occasions too, update this classic technique with clips, beads, or even flowers for the ultimate bridesmaid up-do.Picture credit: @pinterest