Let's face it - when it comes to curly hair, we're used to asking a LOT of questions. 'how do I define my curls?', 'why do my curls feel dry?', 'how do I keep humidity at bay?'. There is so much we want to know about caring for curly, coily, kinky and afro hairat home and the answers all lie in getting to know your hair. Oh, and digesting a few top tips from hair stylist extraordinaire Vernon François too. We asked the celebrity hairstylist, educator, brand founder and global inclusivity and education advisor for Kérastase all of your most common curly hair questions and here's what he said:
What are the most common misconceptions about curly, coily and Afro hair?
'Some of the biggest misconceptions that I hear about curly, coily, and kinky hair relate to how it performs versus straight or wavy hair. Myths like, the more intense your curls are, the harder they are to manage for example, that kinks and curls are harder to style, that at-home upkeep is more intensive and that the range of hairstyles on offer is limited. In fact, the the reverse is true. Education is key to busting these myths. Once a curly hairstyle has been created it can last for days, and Afro hair is the most versatile and exciting of all. It comes down to what, in mainstream beauty spaces, is presented as desirable and aspirational. Curly, coily, Afro hair can be so beautiful and glamorous.'
What are the main differences between caring for curly hair and caring for straight hair?
'Curly hair by and large tends to naturally be drier than straight hair. The more intense the kinks, coils, or curls are, the greater level of dryness that may be experienced, because natural oils produced at the scalp have an indirect journey to the ends. Generally, kinky hair tends to be the most fragile of all hair textures, but straight hair can also be fine and fragile.'
What impact does our hair porosity have on the health of our hair?
'Porosity relates to how porous each strand of our hairis and how easily strands absorb and lose moisture. Hair is more likely to be porous if it is damaged from heat styling or chemical processing including colour treatments, which may make it more susceptible to breakage. All hair textures can have all qualities; kinky, coily, curly, wavy and straight hair can all have thick or thin strands, be strong or fragile, dense or sparse, high or low porosity and so on, so it can help to find out how porous your hair is.' To find out how porous your hair is click here.
What is the best way to wash, detangle and dry curly hair?
'Everyone's head of hair is unique and there is more than one way of doing most things, especially detangling. Because hair swells and is most fragile when wet, my preferred way of detangling is to do it when hair is still dry, before shampooing. My technique, developed over many years, started way back during my childhood quest for pain-free hairstyling! Use the pads of your fingertips to gently massage through strands working into the other palm, from the ends upwards, through the mid lengths to the roots. Stop when you feel a knot. A little serum can help the process along.'
'The best way to wash curly hair is by using a sulfate-free shampoo to decrease moisture loss - a lot of shampoos that contain sulfates can be too drying for curly hair. Detangle as explained, then section hair into two, four or more depending on how much hair you have. This will give you fantastic access to all areas of the head - scalp care is important too - and hair, not just the canopy. Start by massaging a small amount of shampoo onto your scalp before you introduce any water at all, about a ten pence size, to gently and effectively cleanse this important area. This gives dry shampooing a whole new meaning! Next add in some water to emulsify the product and work it downwards through your mid-lengths to the ends of your hair. Don't skip conditioner!'
'Dry your hair gently using a microfibre towel, lightly patting and twisting as you go. This helps to encourage curls to form without tangling. You can use an old cotton t-shirt for this if you don't own a microfibre towel. When hair is about eighty percent dry I would advise that you then apply a primer before styling, like my MIST Nourishing Water'.
What are the best cuts for curly hair?
''70s inspired shag cuts are very on trend right now for curly hair. This style is roughly shoulder length, with long layers and a fringe playfully framing features. The best cut for curly hair, as with any hair texture - kinky, coily, curly, wavy or straight - takes into account your face shape, face size, and more, so there is no one-size-fits-all haircut for curly hair. Always see a hairstylist who understands your hair type, that's the key to hitting on the right cut. They will give personalised options to suit your lifestyle as well as your physical features and they will help you to identify what cut will work best for you, your lifestyle and your hair.'
What causes frizz and how can we work with it?
'Frizz is created when the outside layer of the hair's shaft, which is called the cuticle, lifts. At a microscopic level the cuticle overlaps in a similar way to how roof tiles do. Frizz can occur as a result of environmental factors like humidity or wind, or mechanical factors like excessive handling, brushing or friction against a surface like pillow as we toss and turn during sleep. Frizz can also be a natural feature of your hair. There is something special about embracing the puffy cloud-like beauty that only frizz can give. I am all about working with frizz instead of trying to fight it.'
'If you are intent on keeping frizz to a minimum you can use a microfibre towel to dry your hair, or an old cotton tee as I have mentioned before and try out a few or all of the following tips: Use a hair styling product that is made specifically for your hair type, apply an oil-based serum after styling like Curl Manifesto's Huile Sublime by Kerastase, regularly deep condition, sleep with your hair covered in a silk cap, prepare your hair before bedtime and try doing twist-outs with either finger coiling or two or three strands twists. Start when hair is about eighty percent dry, then allow your hair to dry totally before unravelling each twist.'
So, now you have the techniques down, we asked Vernon which products and tools everyone with curly hair should own. Shop his top recommendations below:
Shop: The Ultimate Curly Hair Kit As Recommended By Vernon François
SHOP NOW: Vernon Franu00e7ois' Essential Buys for Curly, Coily and Kinky Hair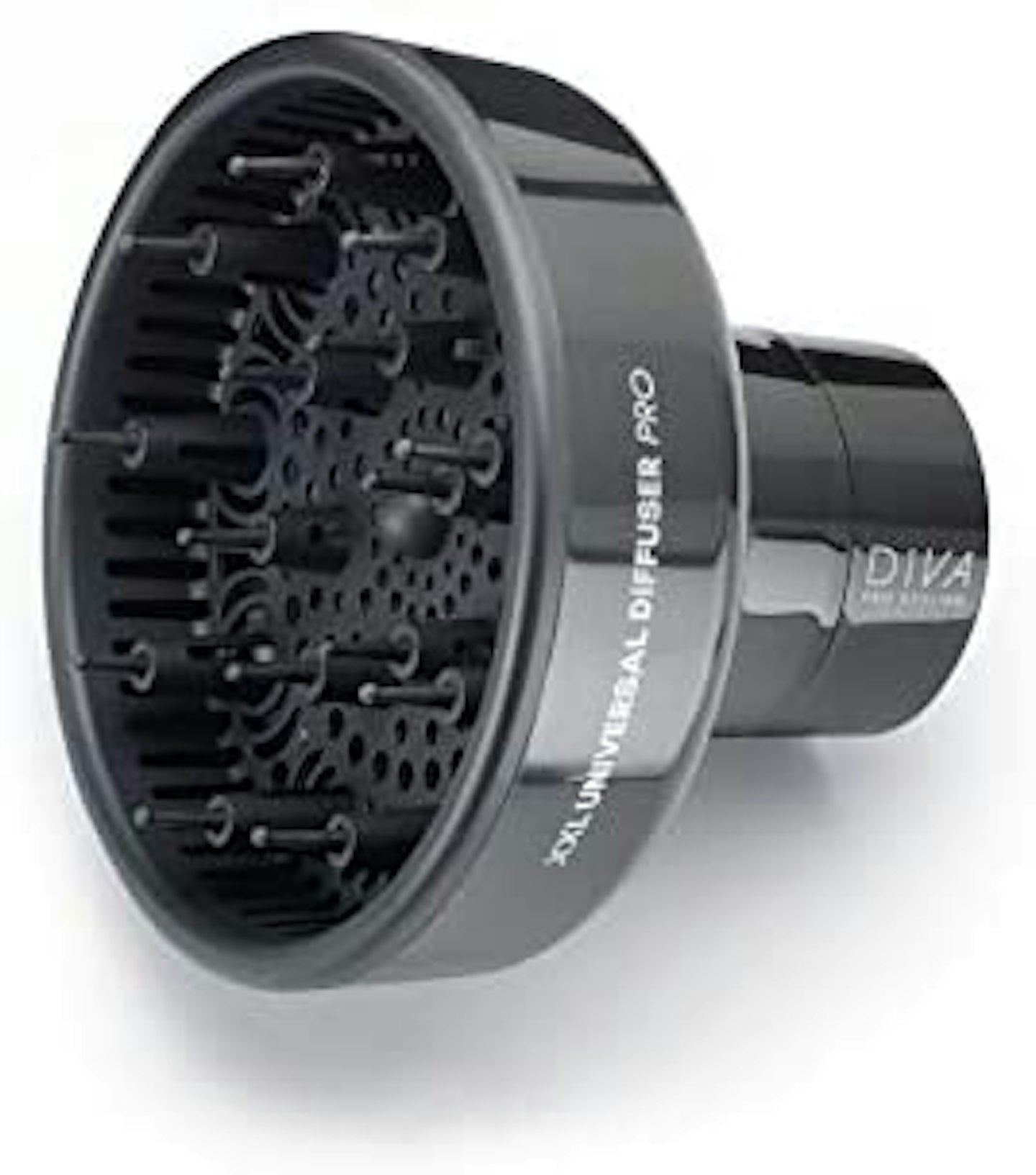 1 of 5
Diva Pro Styling XXL Diffuser, £15, Amazon
'If you're strapped for time or the weather isn't lending itself to air-drying, a gentle low-speed diffuser set to warm or cold will help fast-track your curly hairstyle to where you want it to be. The Diva Pro XXL is a diffuser attachment fits most hairdryers.' - Vernon François.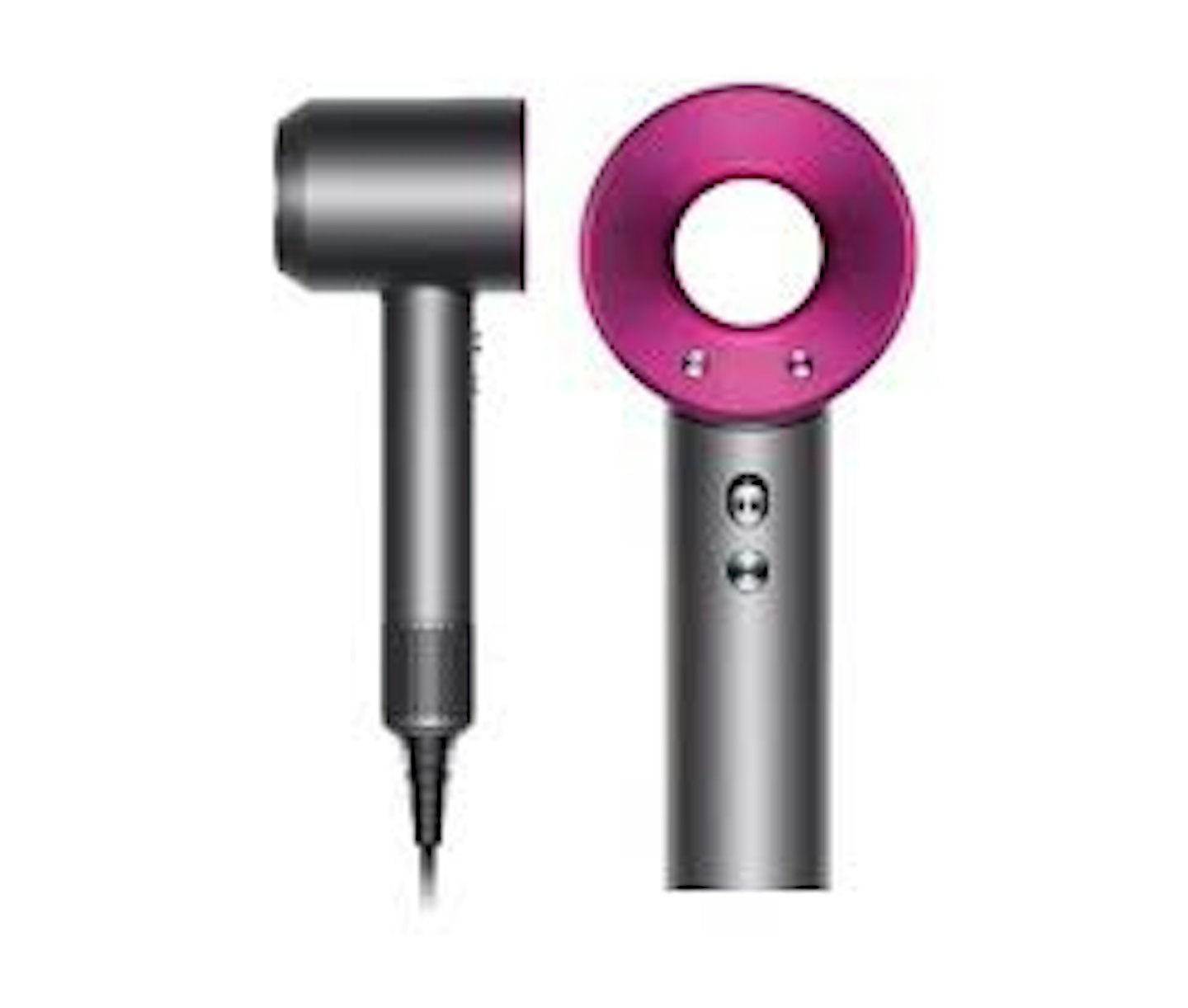 2 of 5
Dyson Supersonic Hairdryer, £299.99
'One of my favourite hairdryers is a Dyson!' - Vernon François.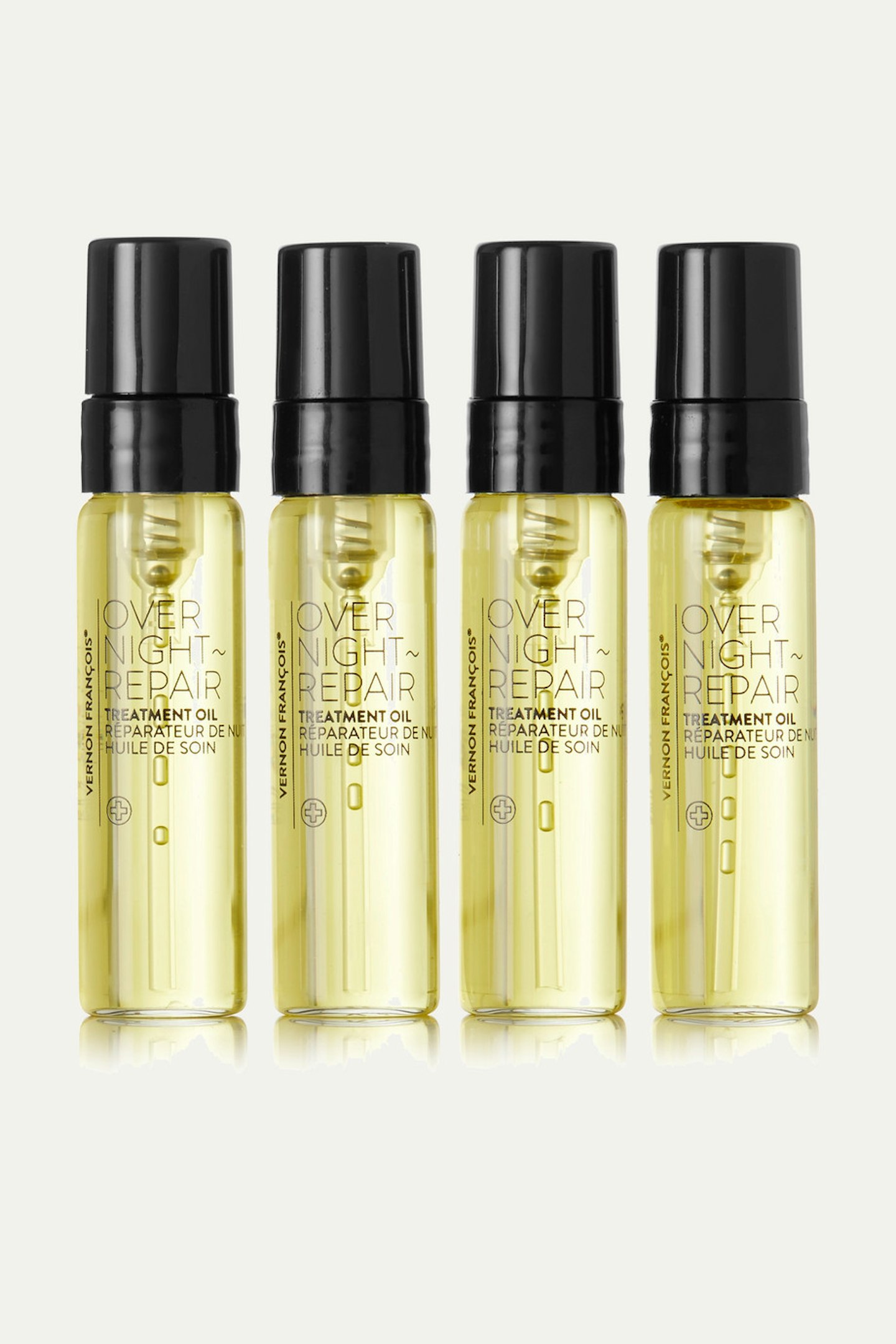 3 of 5
Vernon François Overnight Repair Treatment Oils, £40 for 4, Net-a-Porter
'Prepare hair for bedtime with Overnight Repair Treatment Oils, spritz all over hair from the ends upwards, before twisting and pinning.' - Vernon François.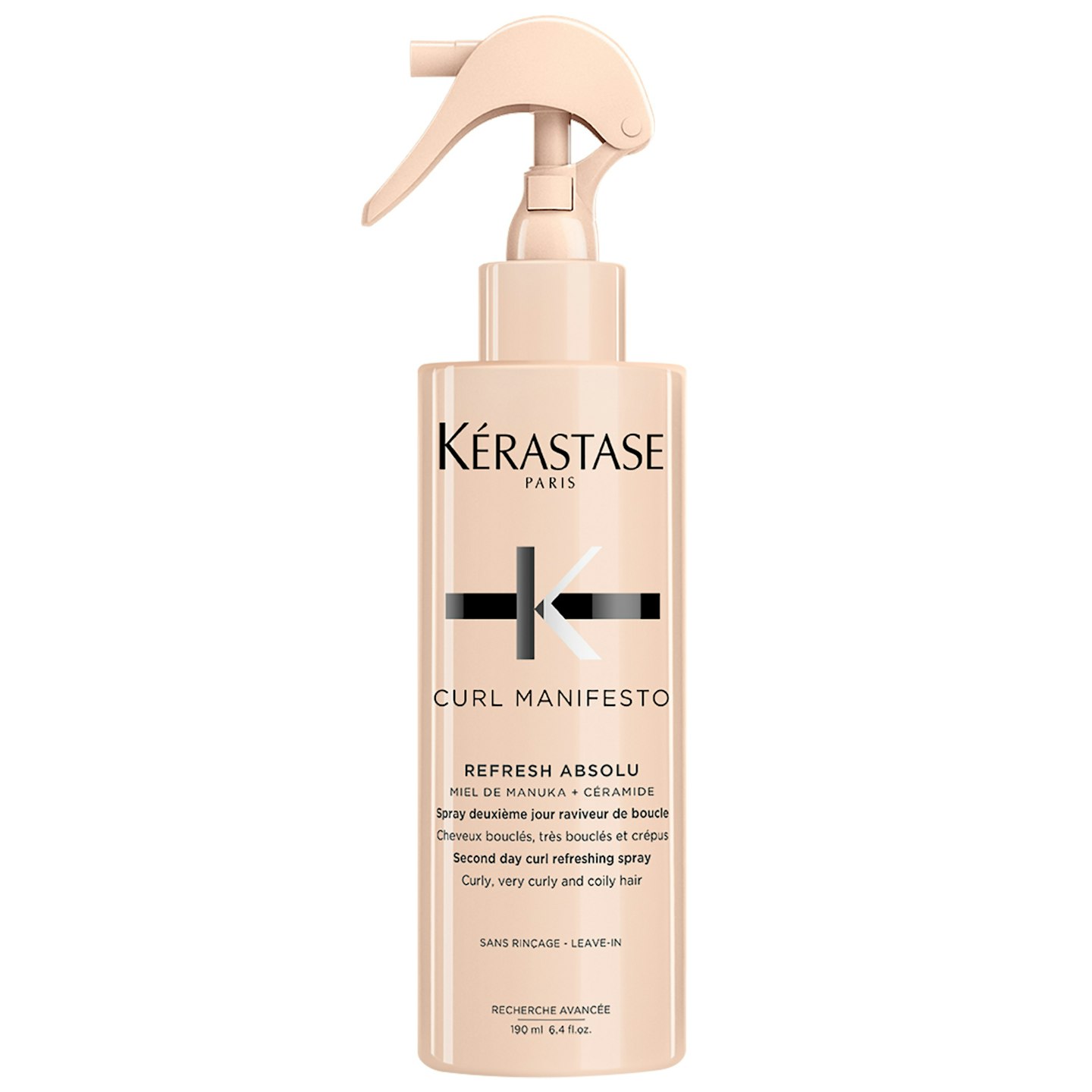 4 of 5
Kérastase's Refresh Absolu, £28.30
'Kérastase's Refresh Absolu reinvigorates the shape, bounce and shine of curls, coils and waves, particularly on the second or third day after styling.' - Vernon François.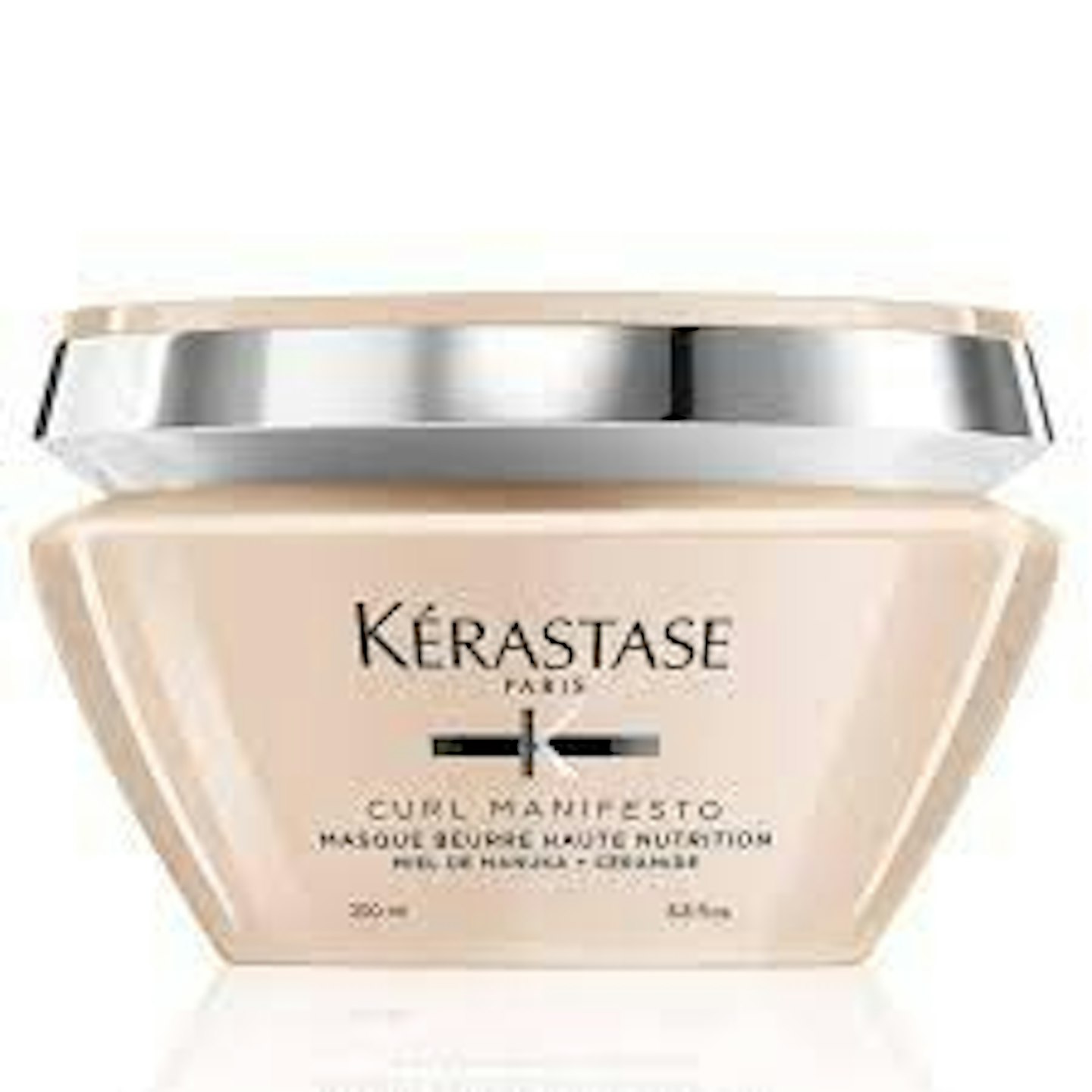 5 of 5
Kérastase Curl Manifesto Masque Beurre Haute Nutrition Mask. £30.90
'A hair mask once a week or once a fortnight is also a good idea especially if hair is very dry. Curl Manifesto's hair masque is very rich and is designed to keep curls, coils and waves strong, looking and feeling their healthy best' - Vernon François.
Follow Vernon at _@Vernonfrancois********_and explore the Kérastase Curl Manifesto range at Kerastase.co.uk. Main Photo Credit: Jess Fiorino
READ MORE: This £14.99 Hair Buy Is An Ultra-Affordable Version of Olaplex
READ MORE: Revealed: The £9.99 Hair Product Behind Chloe's Shiny Lengths On Love Island