Ask any woman about their hair and expect a lengthy story behind it's cut, colour or condition, but for black women in particular, the relationship we have with our hair can be complex, wrapped up in self expression, identity, and politics, something I really came to explore during lockdown while salons were closed.
You may have seen the 'Natural Hair Movement' trending on social media recently, but the truth is, recent history has given us a wealth of natural hair icons. From Nina Simone's gravity defying styles in the 1960s, Diana Ross and Angela Davis' fierce trademark manes in the 1970s, Grace Jones' androgynous angles in the 1980s, and Lauryn Hill's cropped dreadlocks in the 1990s. But in the Noughties a prevalence for chemically straightening (relaxing) hair and installing weaves came out of a common misconception, that natural hair is hard to maintain, something I'd often been told myself.
Yes, it is a lot more delicate so has to be treated with extra care but it's not hard to handle'
Reminds Florence Johnson, owner of Simply Gorgeous salon, 'Curl type should be the first thing you consider when caring for and styling your hair. There are far more important aspects such as porosity, density, and thickness that should be looked at when looking for products, treatments and styles.'
READ MORE: How To Figure Out Your Hair's Porosity, And Treat It Accordingly
READ MORE: Know Your Curl Type: Everything You Need To Know About Your Curl Pattern And What It Means For Your Hair Care
1. Get Expert Advice Before Experimenting
My 4C hair has been through a LOT over the last few decades, and until recently deep conditioning and treating it had not been a priority. As a child the seemingly never ending process that was 'wash day' meant washing, conditioning, detangling and finally moisturising my scalp, a process I wasn't keen to replicate as a teenager, and so began a long journey of experimentation. First, the braids that fascinated my classmates, then the kaleidoscope of weaves - long, short, curly, straight, natural black, Rihanna red, blonde (a few times) and even a poorly advised dip dye blue, until finally the weight (both literally and figuratively) took it's toll, and I took it all out and decided to relax my hair. Having done very little research, my damaged ends (which I'd obsessively straightened) broke off, and what had once been thick hair that hung well past my collarbone became a chin length bob that I concealed under more weaves until lockdown.
The closure of salonsacross the country at the height of the pandemic hit the beauty industry particularly hard, and made many of us rethink our usual routines. 'It was really trying,' said Florence, 'It was the first time we had to close our doors in over 14 years but it was understandable. We provided support to regular clients via virtual check-in consultations with them to answer any care queries they were having - these proved really popular so we've continued this offering and have opened it to all.'
2. Protective Styles Are Best For Damaged Afro Hair
I decided to best use the time away from the salon chair to give my hair the well deserved break it needed, and to invest in restoring my damaged hair back to its healthiest state, no small feat! Masks, leave-in conditioners and creams have helped with its brittleness and locked in moisture, and for now thanks to the team at Simply Gorgeous, it is back in braids, a protective style to avoid any further heat damage.
'A protective style is any style in which your natural hair is encased or will experience little to no regular manipulation, lessening the chance for it to be damaged i.e. - braids, wigs, crochet, faux locks, twists etc,' but not all protective styles are suited to everyone, adds Florence. 'If you have fine and sparse hair, avoid styles such as box braids as these will weigh down on already fine hair, but perhaps opt for a cornrow style with extensions. If you're wanting to go with braids, ask for them to be thin to medium with little hair added so this does not cause too much tension. Crochet styles are also great choices.'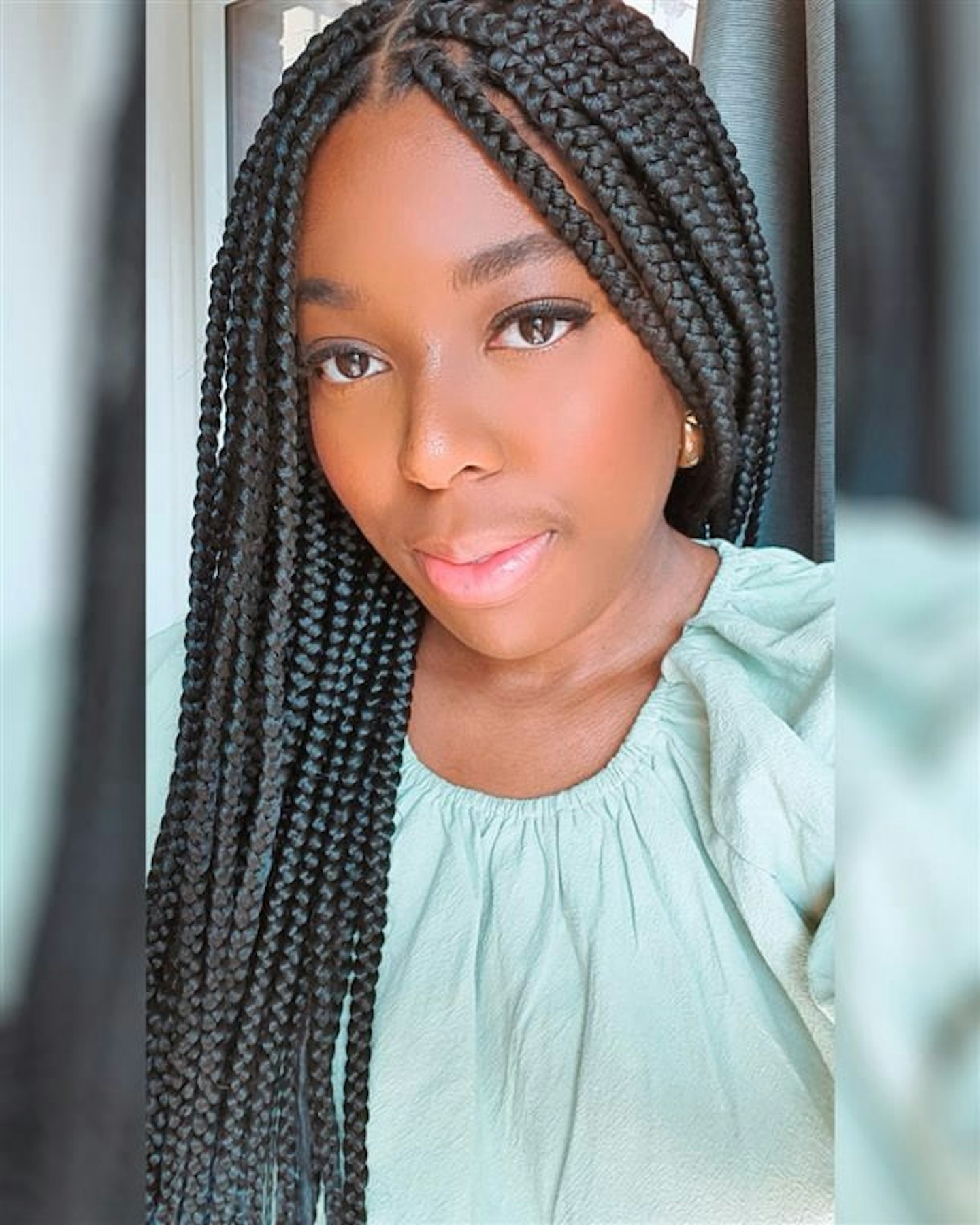 3. Find A Salon That Works For Your Hair Type
You know your hair better than anyone, so don't book a salon for the convenience factor. Take the time to research recommended salons with experience in your hair type. 'Instagram and a brand's website are a great port of call to get an initial feel for the experience you're going to have at a salon. Also look at reviews online to see what other people are saying - we're not talking about paid for influencer partnerships here. Book in for a consultation. We're now offering virtual consultations for new and existing clients to help guide them to the right service for them. This consultation will be a great way for you to asses you comfort level and trust in the salon before booking for a full service.'
4. Hair Treatments Are Not 'One Size Fits All'
Many of us realised the importance of self care during lockdown, and faced with the task of doing my hair everyday, I learned to slow down and appreciate self care in all of its forms, including taking the time to look after and appreciate the hair I have. For every complaint I've had about its length and tight kinks, I can now celebrate it for its versatility, uniqueness and above all, strength! If you're in the transition period between salon appointments or simply looking to give your hair a little extra love, these are our favourite products and Simply Gorgeous recommended treatments to help restore your crowning glory.
SHOP: The Best Natural Hair Heroes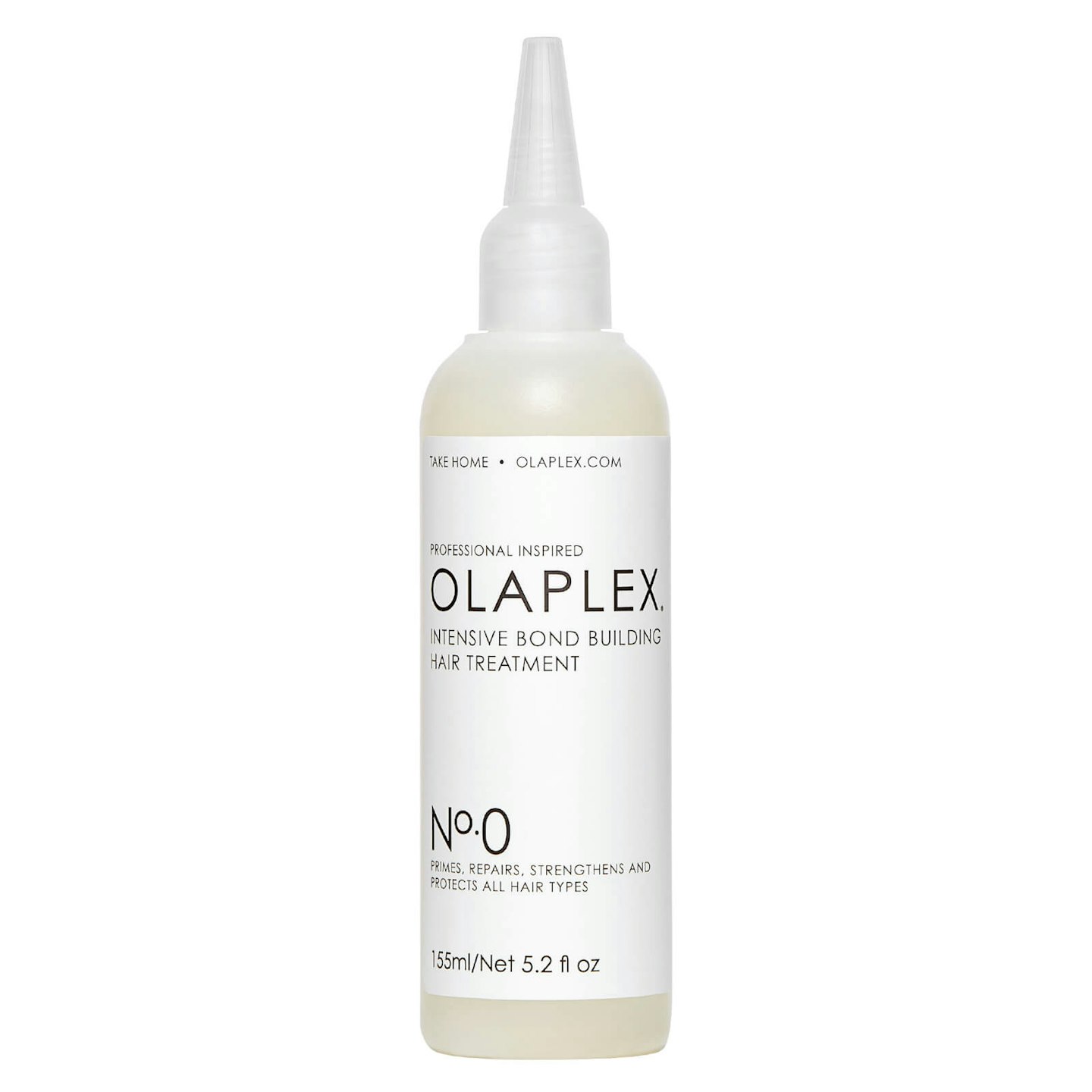 1 of 10
Olaplex, Bond Building Hair Treatment, £26
"Olaplaex is our number 1 treatment and range for helping to restore damaged hair. It's backed by science and you can feel and see the results after one use of our in salon treatment." Florence Johnson, Simply Gorgeous.Best For: All hair types, for damage repair

2 of 10
Aphogee, Keratin 2 Minute Reconstructor, £8.72
"Professional protein treatments such as Aphogee are great for helping to treat damaged hair"Best For: Types 3 and 4 hair for intensive conditioning to rebuild damaged hair. Simply work into wet hair, wait 2 minutes and rinse out, or for maximum penetration, cover the conditioned hair with a warm towel or plastic cap for the two minutes before rinsing.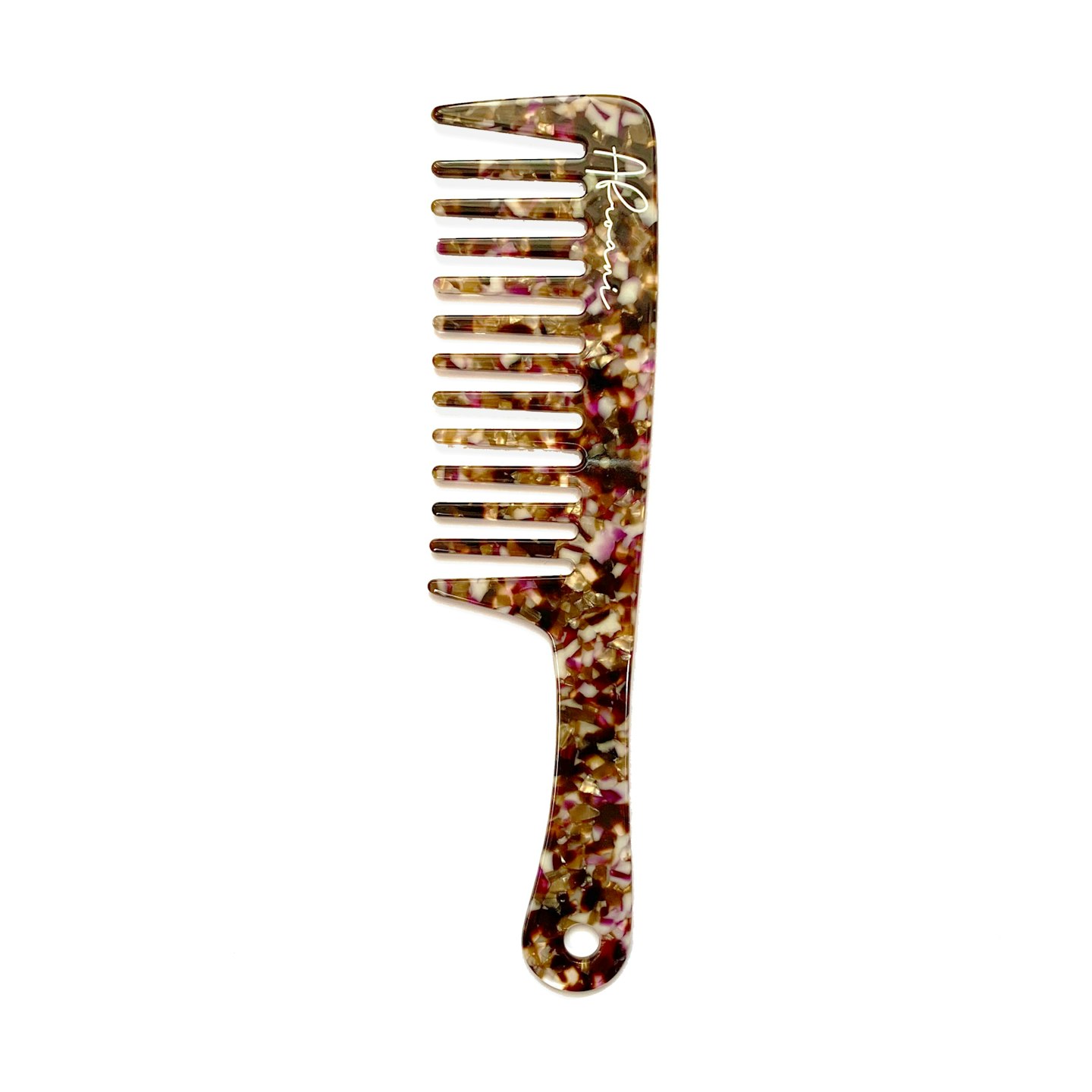 3 of 10
Afroani, Wide Tooth Comb, £7.99
Don't underestimate the importance of a wide tooth comb for detangling in your post wash routine! Afroani's blackcurrant comb is gentle on the hair and the scalp, and is made from a plant based cellulose acetate that is kinder to the environment than plastic. Best for: Type 3 and 4 curly hair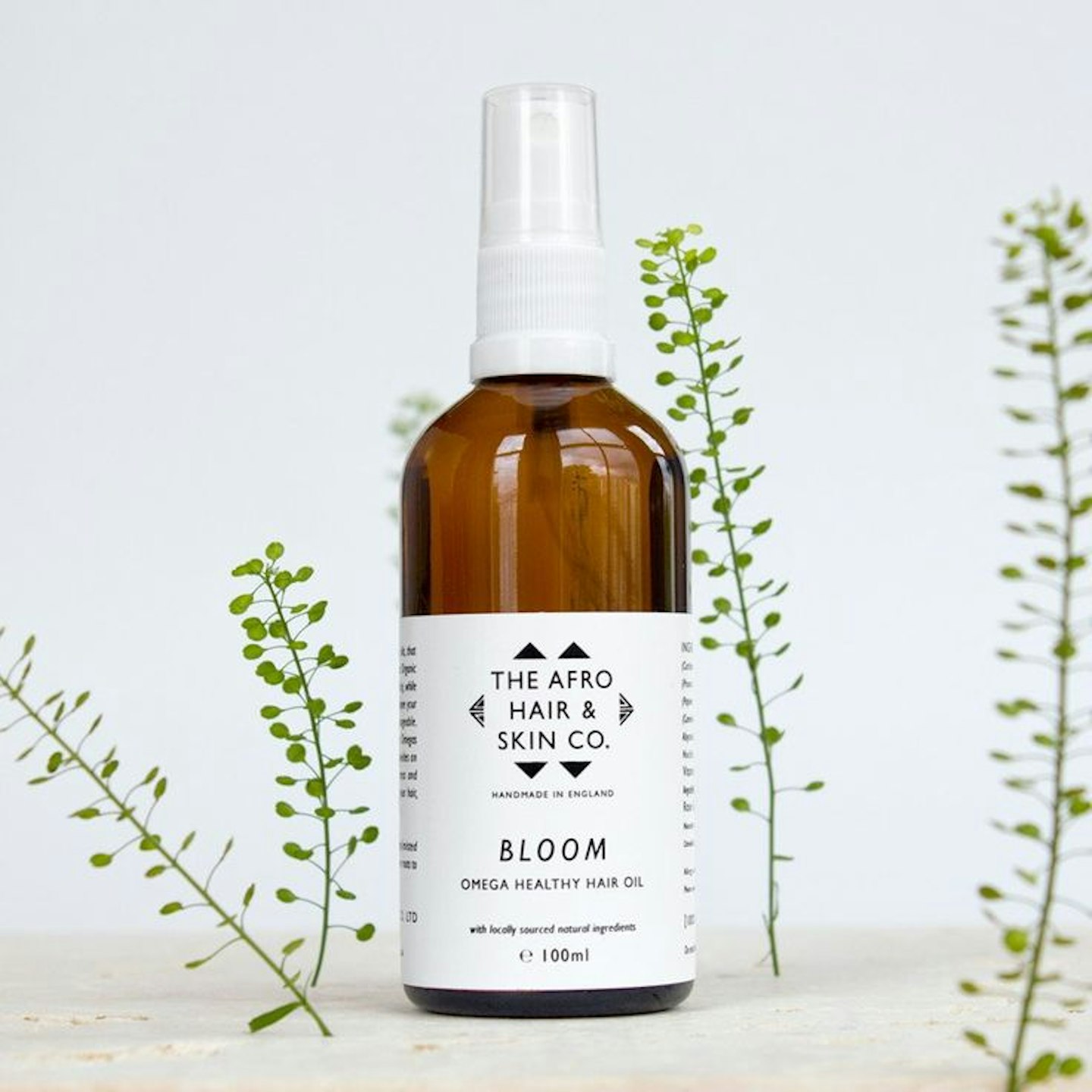 4 of 10
The Afro Hair and Skin Co, Bloom - Omega Healthy Hair Oil, £22.50
This multifaceted oil works as a leave-in conditioner, pre-shampoo treatment or for use as a hot oil treatment. Best For: Type 3c to 4c hair that needs an extra boost from intensive nourishing oils.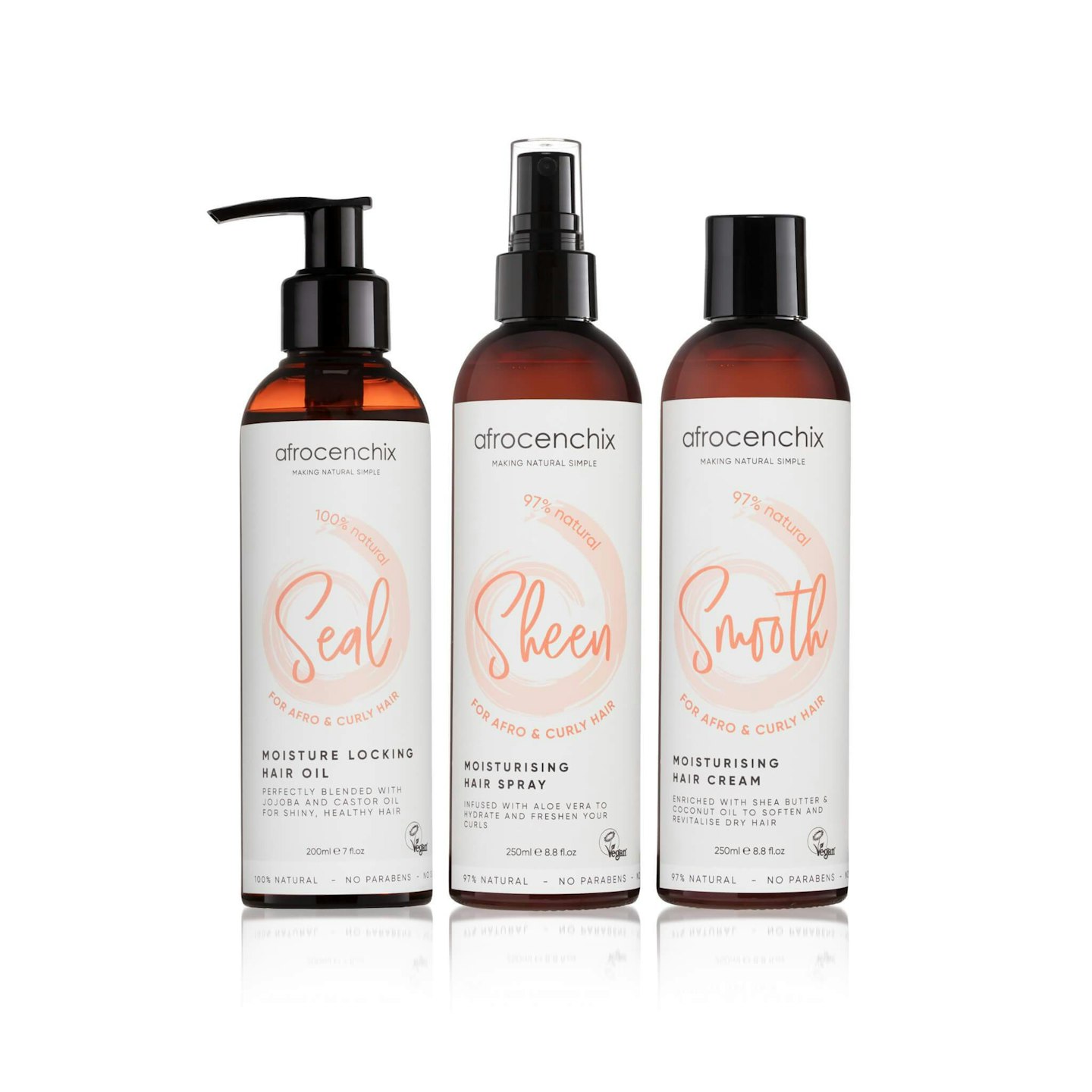 5 of 10
Afrocenchix, The Moisture Surge Set, £40
All products in the Moisture Surge Set work by layering together prevent dryness and quench thirsty tresses, each kit contains a moisturising sheen spray, natural hair oil seal and smoothing hair cream. Best For: Type 3c to 4c hair with sensitive skin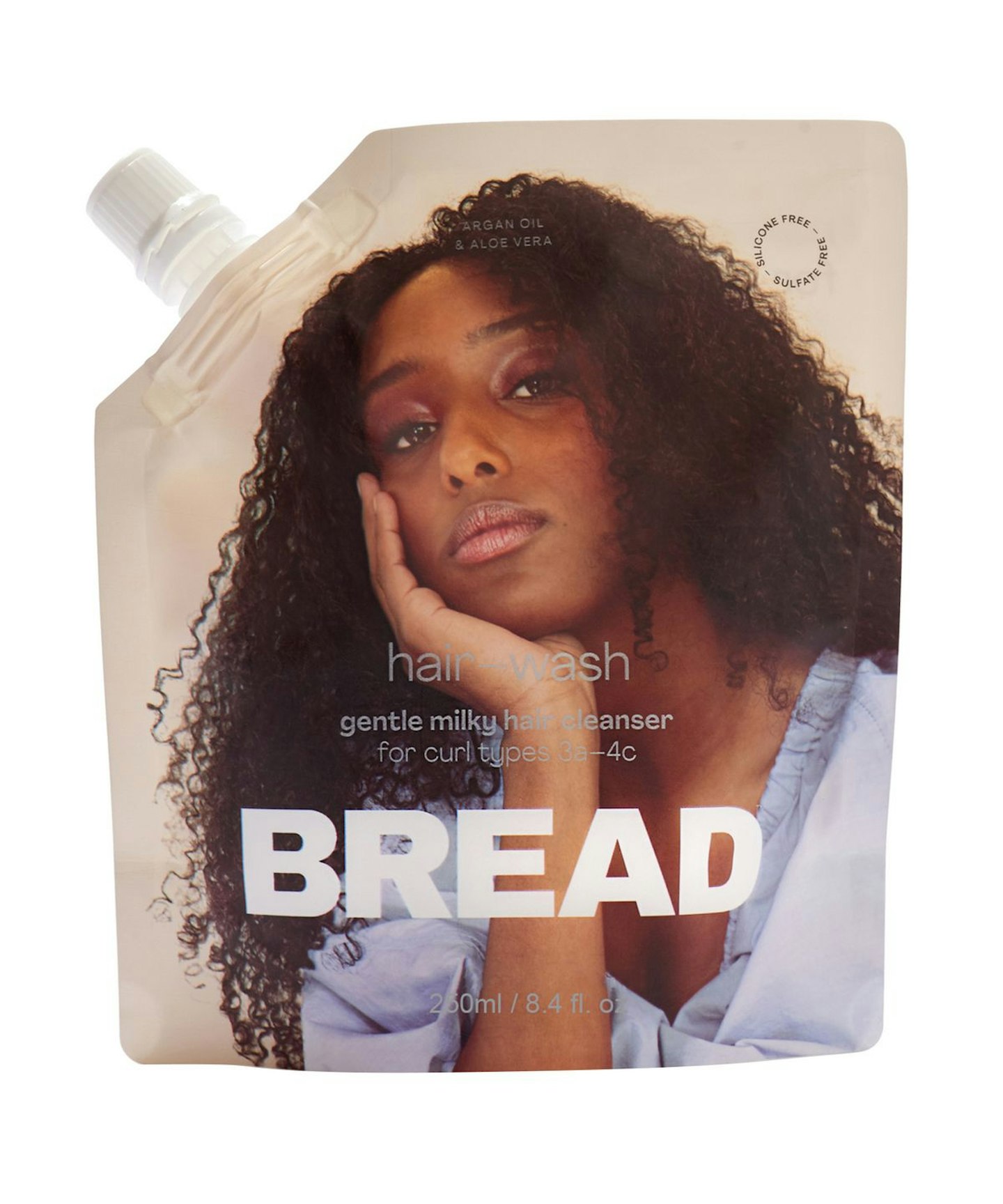 6 of 10
Bread Beauty Supply, Gentle Milky Hair Cleanser, £18
A super gentle milky cleanser infused with argon and tea tree oils to sooth stressed scalps. The best thing since sliced bread. Best For: Types 3a - 4c curly to kinky hair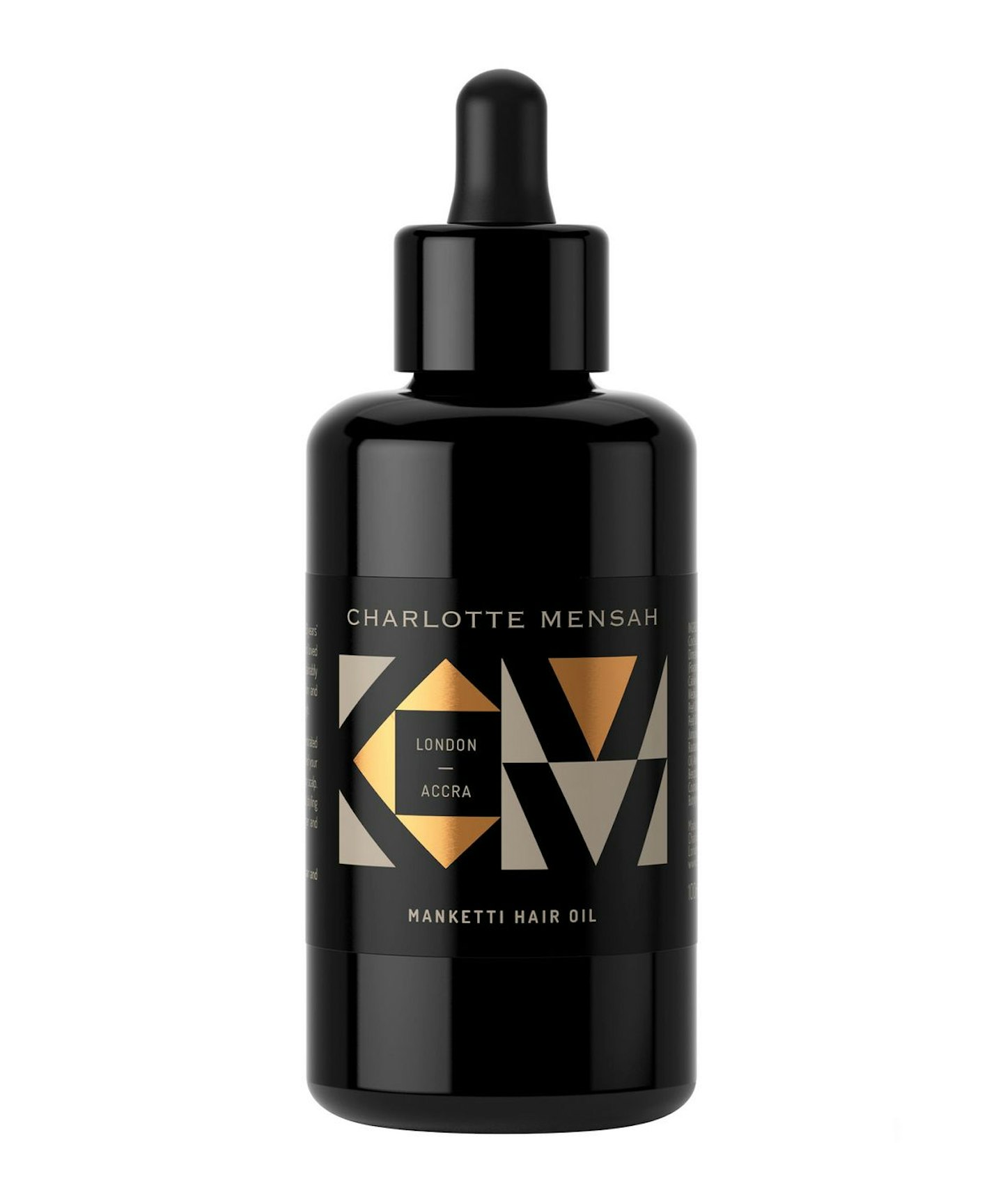 7 of 10
Charlotte Mensah, Manketti Oil, £48
Distribute a small amount of Manketti oil through wet or dry hair and massage into your scalp, comb through and style. Lightweight enough to tame frizz and condition without being too greasy.Best For: All hair types, but a little will go a long way for type 1 and 2 hair.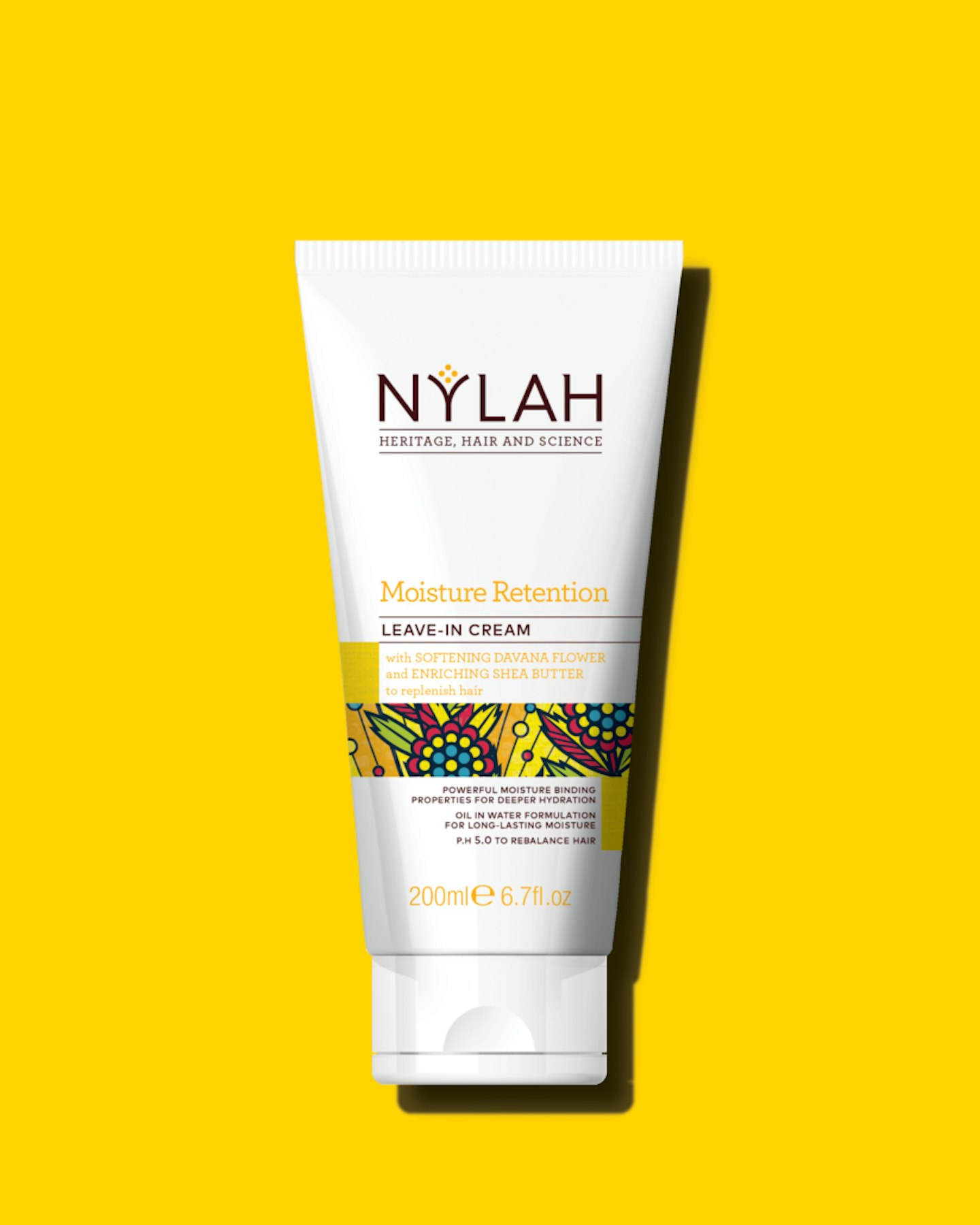 8 of 10
Nylah, Moisture Retention Leave In Cream, £16
Use as a daily leave in conditioner the same way you moisturise your skin, or use on wet hair as a moisturising detangler. Best For: Type 4 hair that needs a protective barrier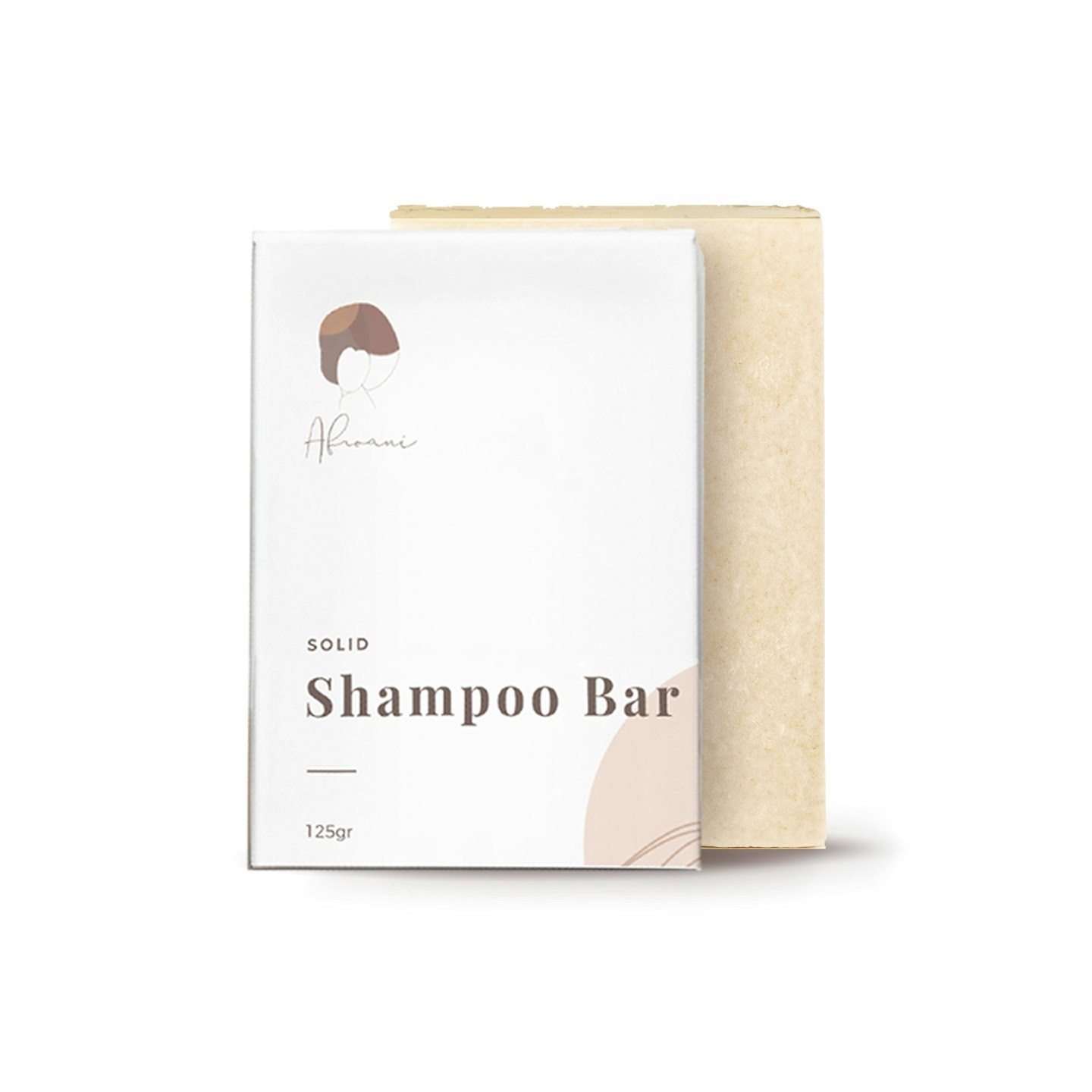 9 of 10
Afroani, Solid Shampoo Bar, £9.99
A handmade shampoo bar containing virgin olive oil, coconut oil, almond oil and tea tree, to gently clean the scalp without stripping your hair's natural oils.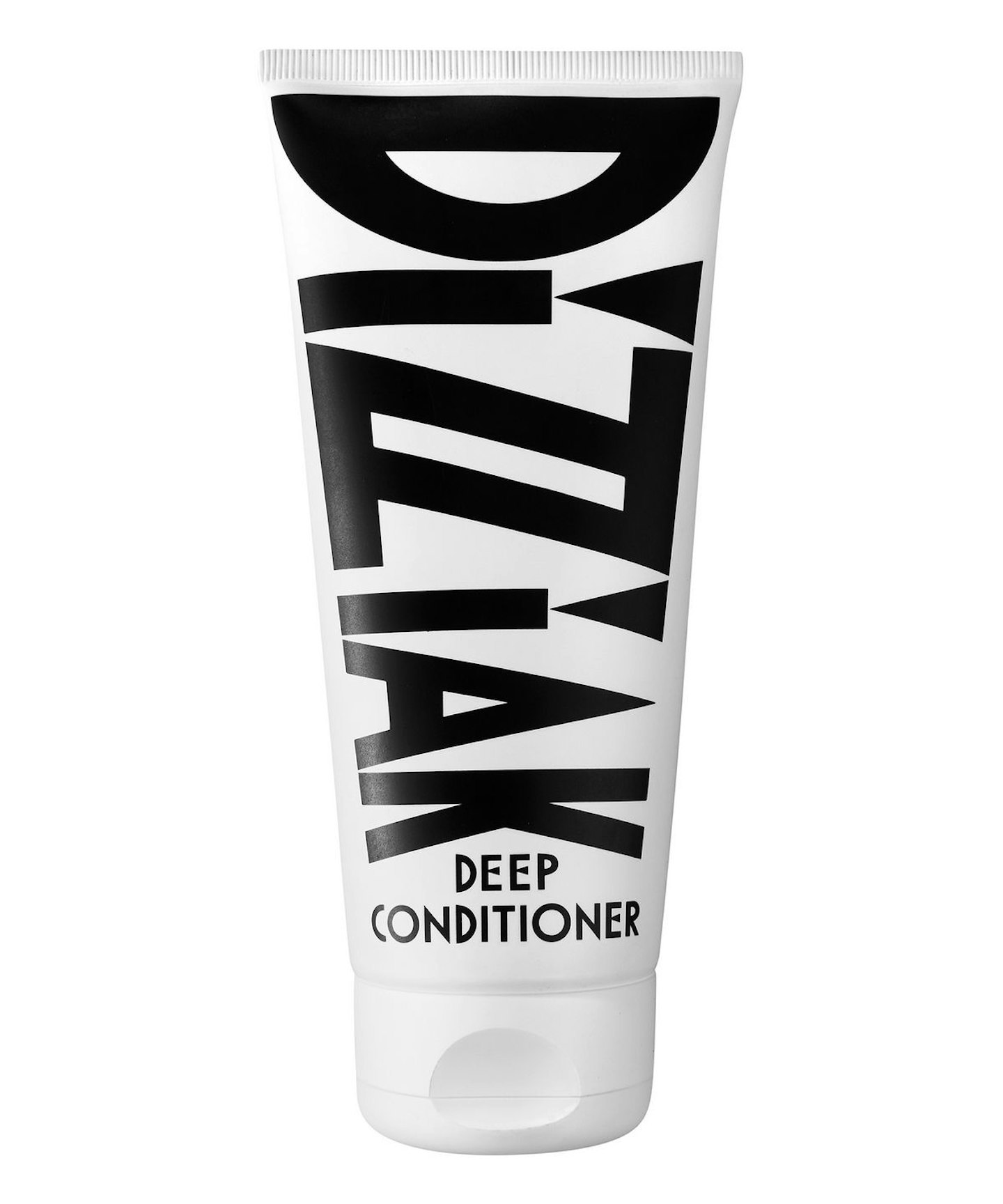 10 of 10
Dizziak, Deep Conditioner, £22
Massage into clean, damp hair and leave in for 5 to 30 minutes depending on how deep you need the conditioning to be. The result? Super soft, shiny hair.Best For: All hair types
Comeback Cuts! Five Top Hairdressers Share Their Ultimate Re-Entry Hairstyle