As far as reality TV shows go, Selling Sunset has the delicious combination of addictive drama, aspirational living, and escapism down to an art. Recent seasons have proven particularly bingeable, with feuds between agents actually feeling authentic – a necessity for genuinely compelling reality entertainment.
But among all the wild arguments and dreamy homes that keep you glued to the screen, there are moments when Selling Sunset offers viewers a storyline that feels genuinely relatable. Typically, it involves issues around pregnancy or motherhood – the ultimate leveller for women no matter how wealthy or privileged. This season is no different, with Mary Fitzgerald opening up about experiencing miscarriage.
What's uncomfortable though, is how quickly the show tends to gloss over these genuinely heart-wrenching moments in the women's lives. There's a clear blind spot from a production standpoint, but that also extends to the Oppenheim Group in general when it comes to maternity issues. Or at least, the version of the Oppenheim Group that we're shown on screen.
You'll likely have noticed it yourself this season. Consistently throughout the episodes, there are references to the agents juggling busy working lives with motherhood, with seemingly little support or understanding from their senior leadership.
In episode one, Bre Tiesi explains that she had returned to work six weeks after having her first child (with TV host Nick Cannon, now 17-month-old Legendary Love). How do O Group founders Jason and Brett respond? By embarrassing her in a work meeting, telling everyone she's 'gotten off to a slow start.' When Bre confronts Brett about the fact she a new mother and returned to work very quickly, he doubles down on his criticism, to which she responds, 'I just feel like because you guys don't have kids you just don't get it, I literally haven't slept in months.'
Uncomfortably, Brett went on to essentially tell her she was not meeting expectations and was lucky to even have a job there. 'When we brought you on the expectation was that we would be doing deals like this house right here [a $59million listing],' he said. 'There are hundreds of people that apply to this small boutique brokerage on Sunset, and we take a handful of people every year so the expectation is going to be higher.'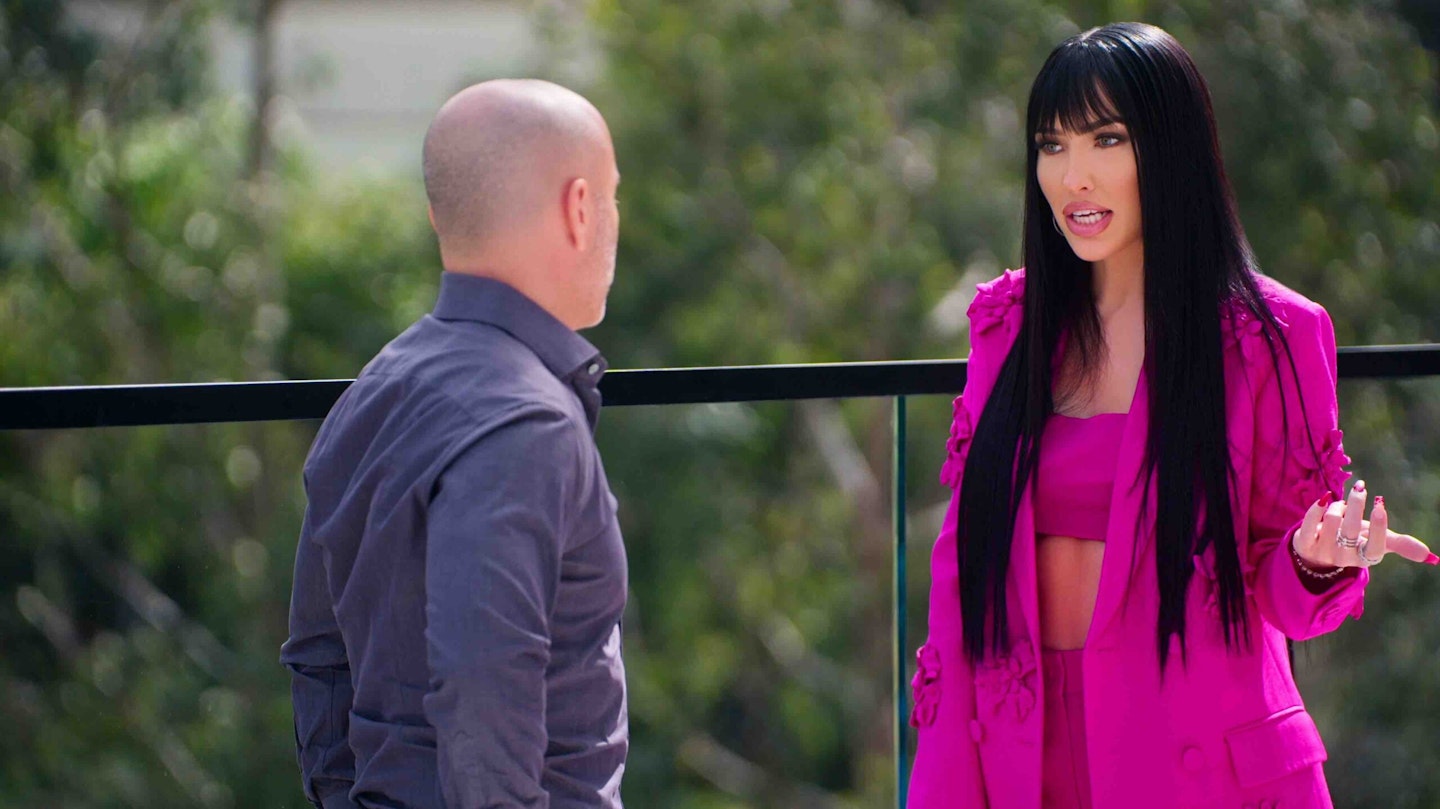 It's one of many moments in the season where Brett, and Jason, demonstrate a lack of awareness around maternity issues for new mothers. In one scene where the twins are showing the agents their new office space, after telling them it will include a pool table, shuffleboard, arcade and DJ booth, Mary jokingly asks there's space to include a nursery for the agents. Her intention is to announce her pregnancy to the group, but with an uncomfortable quickness Jason coldly replies 'No.'
Knowing what we do about Mary's miscarriage later in the season, the insistence not to support the new mothers on their staff, and instead pile on the pressure of how much work they should be doing to pay for their new office, feels jarring.
What stands out about all of this is the dichotomy between what Jason and Brett clearly thought they were getting when they hired an almost exclusively female staff of smart, beautiful women, and the reality that some, if not most, of those women are going to go on to have children at some point. The youngest O Group staff member on Selling Sunset is Chelsea Lazkani, at 30, who already has two young children herself. It feels appropriate, and absurd, to have a hiring policy that basically equates to 'gorgeous women only' and then seemingly create a work environment that doesn't promote benefits around parenting or flexible working.
The toxic culture is clear from the mum-shaming on the show.
The toxic culture is clear even among the women on the show, who routinely compete with each other to out-produce and use the very fact they juggle childcare well as a tool to put each other down. Remember in earlier seasons, too, when Christine Quinn returned to work two weeks after giving birth and was hailed as Queen of the O Group for her commitment to real estate? We must ask, is it truly impressive, or does it perpetuate a culture that is not conducive to creating a supportive, realistic working environment for women or any new parents?
Of course, the complexity of this issue is compounded by the fact that this is a heavily produced reality TV show about a real estate company, where the validity of the houses sold by Selling Sunset agents is routinely questioned by those involved in the actual LA real estate circuit. The official party line from Jason, and the agents on the show, is that they are real, licensed agents who do sell homes – but Jason himself has admitted that the show is 'more reality than real estate'.
'Had I known the show would be this focused on our personal lives I probably wouldn't have signed up for it,' Jason told Hello! Magazine in 2020. 'I wanted it to be all about the nuances of real estate, but I now realise the show I envisaged wouldn't be that popular! I've come to accept the idea that I'm on more of a reality show than a real estate show.'
It's also worth remembering that the show's producer, Adam DiVello, is famed for his work on MTVs The Hills and Laguna Beach – both reality shows that after finishing, castmates admitted contained heavily edited, elaborated storylines that weren't always true to life. So, perhaps in that sense we should be taking any learnings about the O Groups maternity policies and working culture with a pinch of salt. Grazia has reached out to the O Group for comment but is yet to receive a reply.
Ultimately though, the words out of Jason and Brett's mouth speak for themselves – we just can't wait to hear Bre's take on it at the reunion next week.