Married at First Sight always raises a broad range of questions, from the obvious, 'What makes someone want to marry a stranger?' to the more loaded, 'Is it okay to fancy other people when you're in a relationship?'
But TV newlyweds Peggy Rose and Georges Berthonneau have sparked a fresh debate amid their rollercoaster marriage: does it matter if people like your partner?
Peggy, 32, and Georges, 30, haven't had the most plain-sailing experience in the experiment (then again, who does?) They have struggled to overcome numerous hurdles, including Peggy's unwavering distaste for Georges' online gaming content - squats in a leopard leotard - their different stances on intimacy and more recently, the wider group's opinions.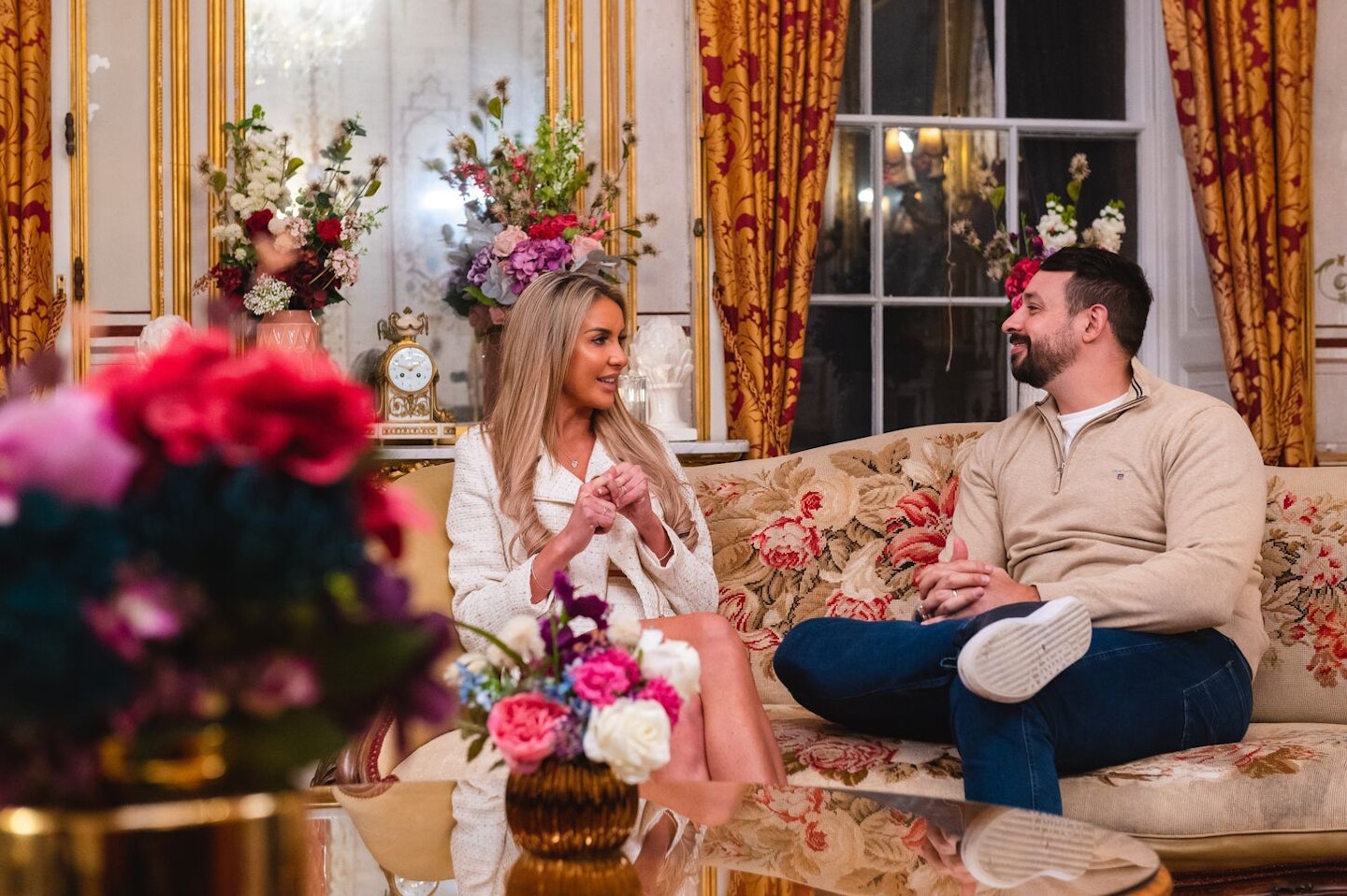 During the couples' retreat, the brides and grooms branched into respective groups and discussed questions presented to them, with the majority of the girls naming Peggy and Georges as the weakest couple in the experiment.
'I feel like there is more to Peggy than this, and [Georges] is not bringing it out of you,' Tasha Jay voiced. 'I feel like you're worlds apart.'
Meanwhile, Jay Howard added, 'Fundamentally, I don't think he is what you want in life', as Erica Roberts also admitted, 'I don't get him. I don't get who he is.'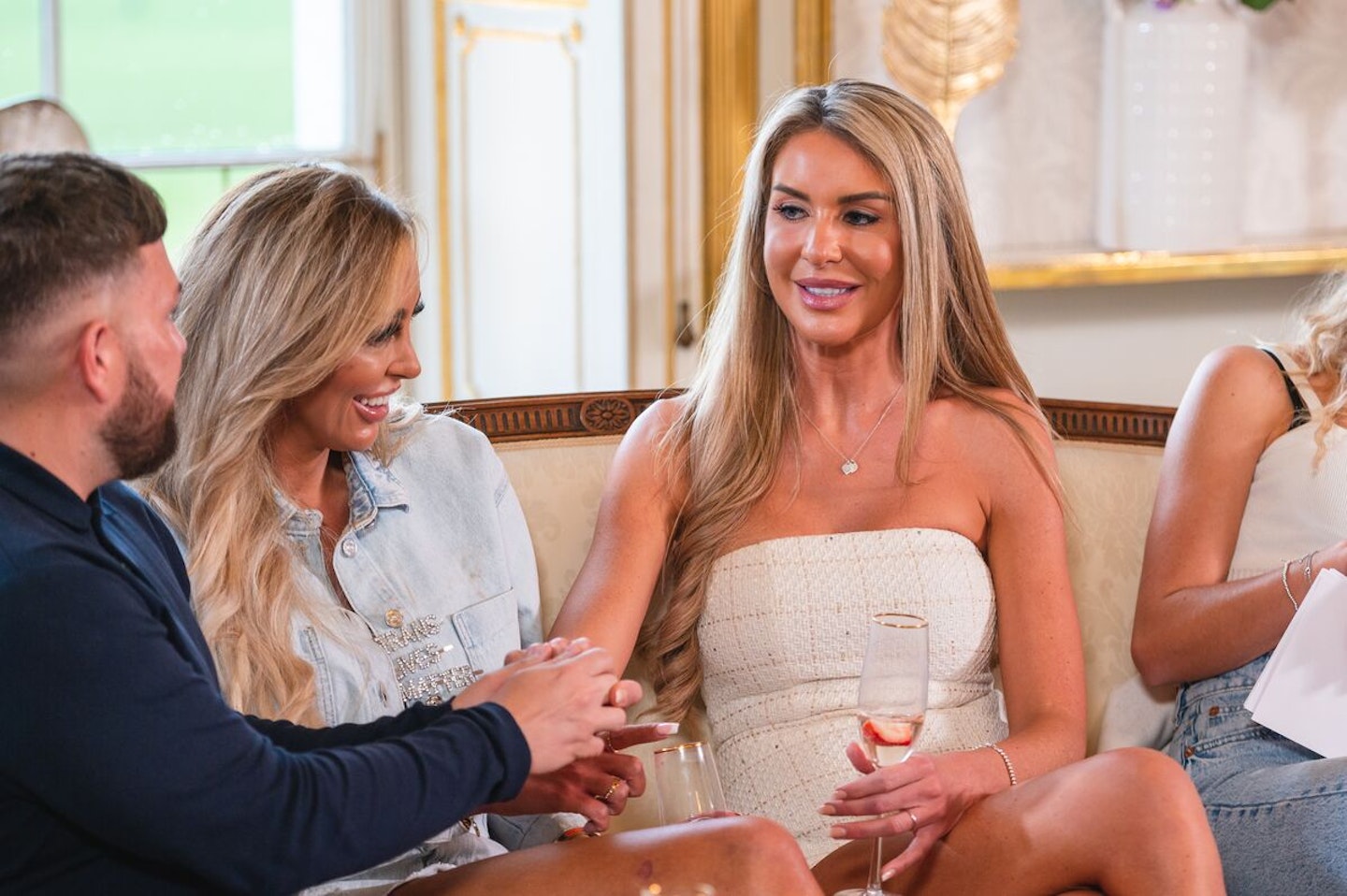 While Peggy admitted that other people's validation was important to her, it didn't present as an issue for Georges.
The couple's ongoing differences culminated in last night's commitment ceremony, where the former opted to write 'leave'.
Peggy said in part, 'The girls are telling me one thing and I'm defending you because I feel like I know the real Georges. But then, do I know the real Georges, cos he's acting different in front of other people?'
Fans have been struggling to fathom why Peggy was getting bogged down with external opinions.
'Who cares if the "friends" you'll never see again don't like him? If you wanted it to work you'd try harder,' wrote one Married at First Sight viewer.
Another questioned, 'So if Peggy "loves" the Georges behind closed doors... Why the hell does she listen to her friends' and peers' comments then?'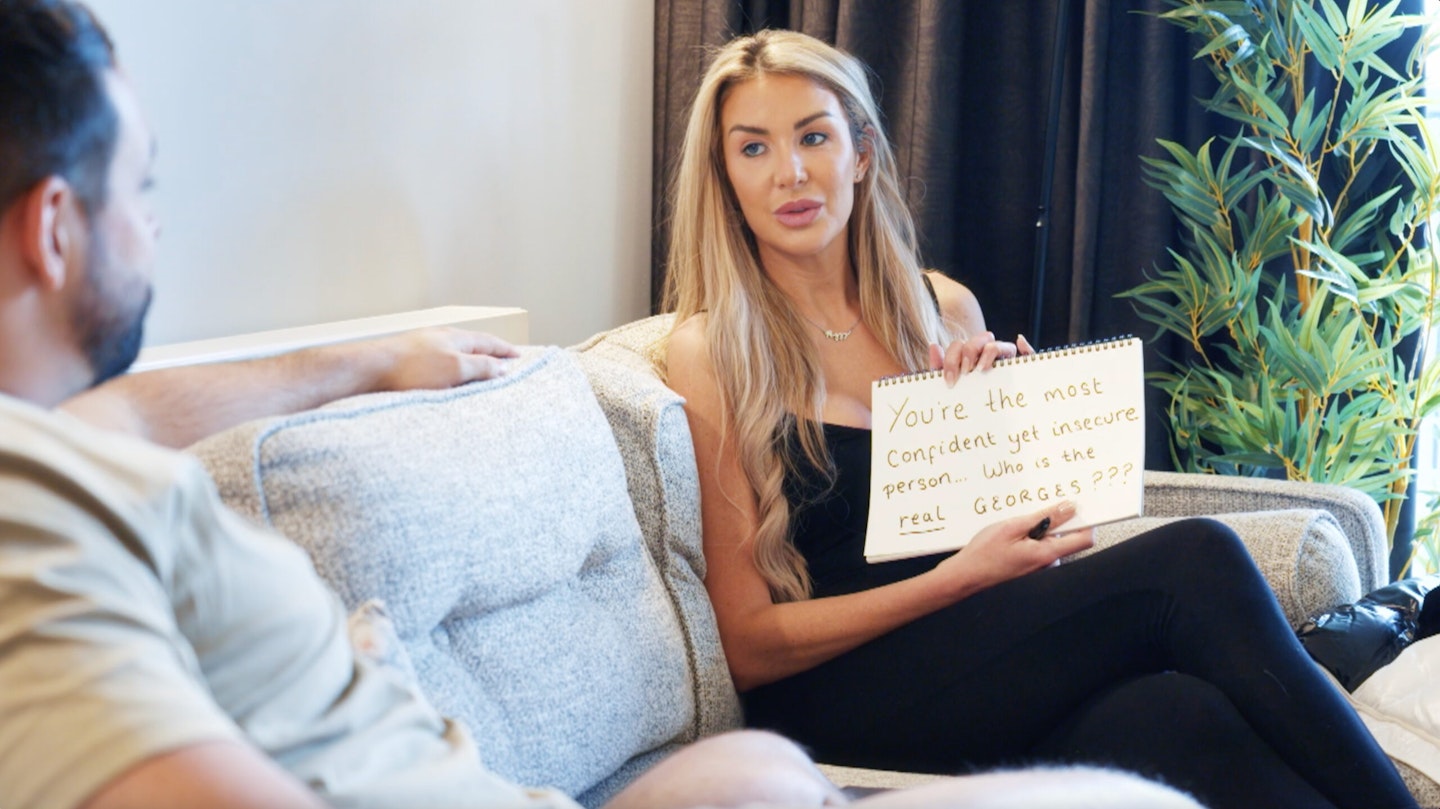 But in an interview with Grazia last month, Peggy provided an explanation, confessing she wished she'd paid less attention to what others thought of her marriage.
'Where the girls and the group had concerns about Georges, it impacted the way I was feeling,' she explains. 'I was thinking, "Am I being blindsided? Am I seeing something that everyone else isn't? Am I being a fool?" I don't like being mugged off because I've been hurt before by my first boyfriend.'
She continues, 'You're so trapped - you lose your mind in the process. I was just so willing to spend my time with Georges and make it work, but also get the other peers' acceptance. I wish I didn't listen to it, because it did impact the way I saw Georges.'
Does it matter if people like your partner? That's a tough one. Perhaps it's about seeking approval in moderation, to avoid validation becoming an all-consuming demon.