Dubai is one of the most popular holiday destinations all year round, with mid-20s temperatures a mere six-hour flight away even in January, reaching highs of 39 degrees in September. But the luxurious city has much more to offer than mere top-tier sunbathing, with some of the best restaurants and beach clubs in the world at your doorstep.
It's true what they say about Dubai being a millionaire's playground, and with that comes top quality food offerings and atmospheres to match. So if you're idea of the perfect holiday involves mouth-watering food, incredible parties and unique experiences with equally awe-inspiring views of the city, Dubai is the place for you.
The best restaurants in Dubai
The Penthouse
Indulge in second-to-none Japanese Cuisine and signature cocktails with dazzling views over the Marina Skyline. FIVE's Executive Chef Federick Faucheux has curated an award-winning dining experience taking contemporary Japanese cuisine and fusing traditional flavours with French cooking methods, perfectly paired with creative artisan cocktails. There is a reason The Penthouse is Dubai's #1 rooftop destination. FIVE's team of culinary experts have conceptualised an exclusive dessert menu, inspired by The Penthouses' mesmerising views and Japanese cuisine.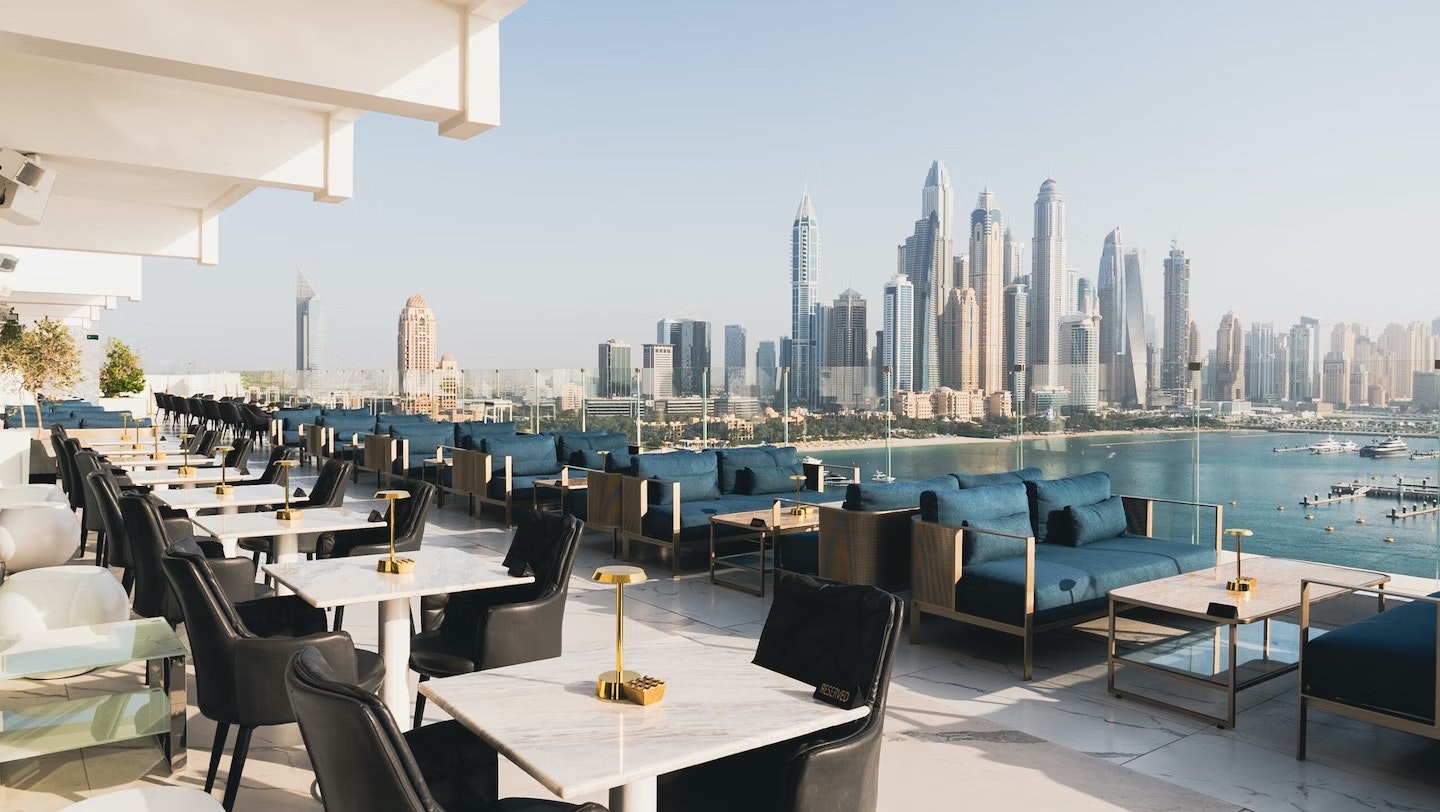 My experience at The Penthouse was, by no exaggeration, the best I've ever had when it comes to Dubai cuisine. You must try the wagyu beef sliders, cheese truffle gyozas and prawn tempura if it's the last thing you ever do. The service is second-to-none, but it's the atmosphere that makes The Penthouse so alluring to Dubai's elite. Chic yet unpretentious, the fun, laidback vibe makes this luxurious locale a must-visit.
Maiden Shanghai
Nowhere in Dubai is the service quite so attentive as Maiden Shanghai, a gourmet chinese restaurant based in the FIVE Palm hotel. Award-winning Chef Luo Bing has curated an MSG-free and organic menu, inspired from four renowned Chinese cuisines – Cantonese, Sichuan, Shanghai and Beijing. With the best skyline view in Dubai, the 1920's Shanghai inspired restaurant spreads over three floors with stunning outdoor terrace lounge 'Maiden Terrace'. My favourite was the organic chicken in black pepper sauce, but Bing's signature Organic Peking Duck is also a must-try.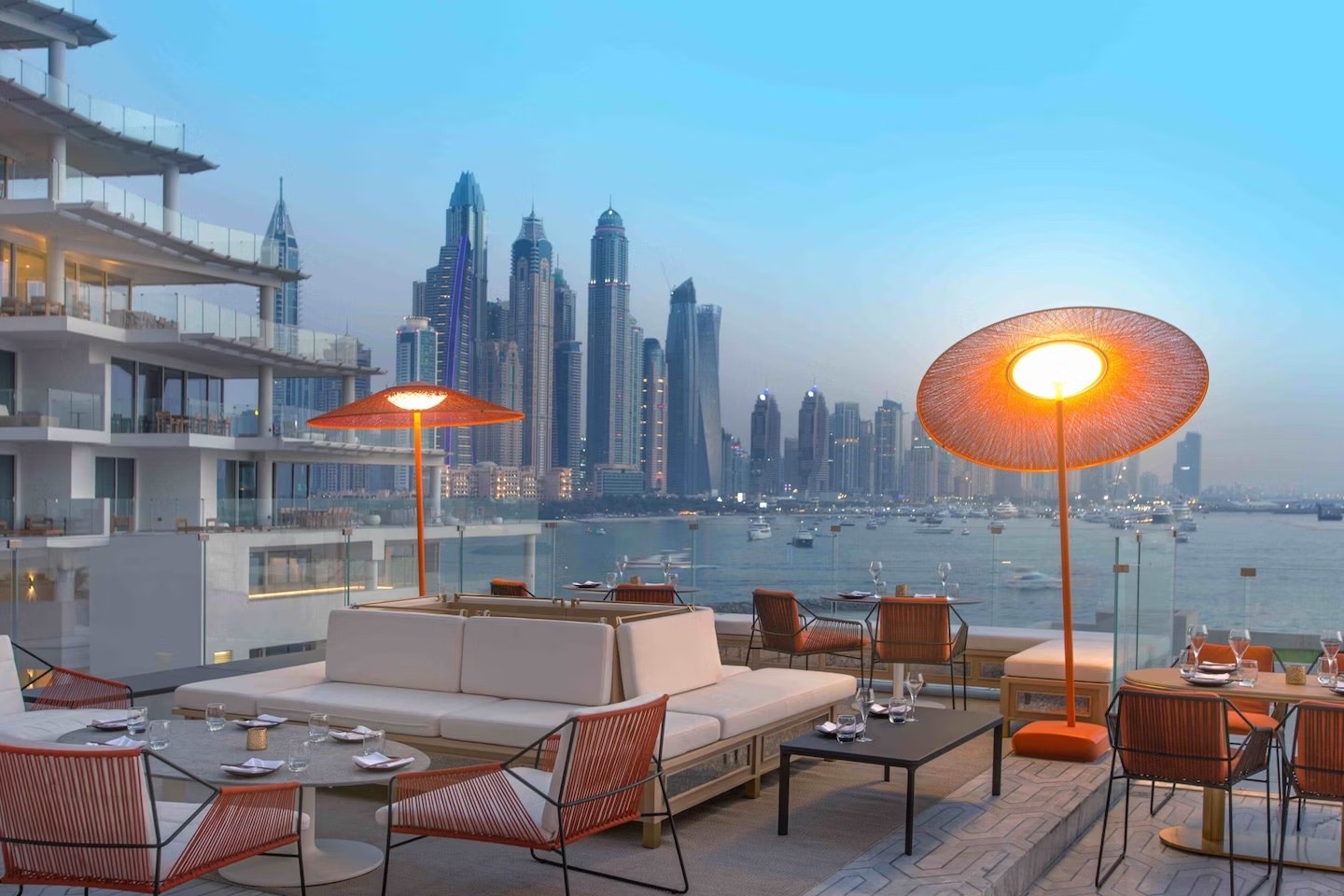 Cinque
A gastronomic oasis set against the backdrop of FIVE's Insta-famous social pool with buzzing indoor bar, the award-winning Italian ristorante Cinque is helmed by notable culinary maven Executive Chef Mauro di Leo. Nowhere else will you find Italian cuisine quite so authentic and delectably dished up. I enjoyed the cacio e pep, and the tartufo pizza for that matter - but there's so much you must experience on this menu, you may just find yourself dining at Cinque for every meal.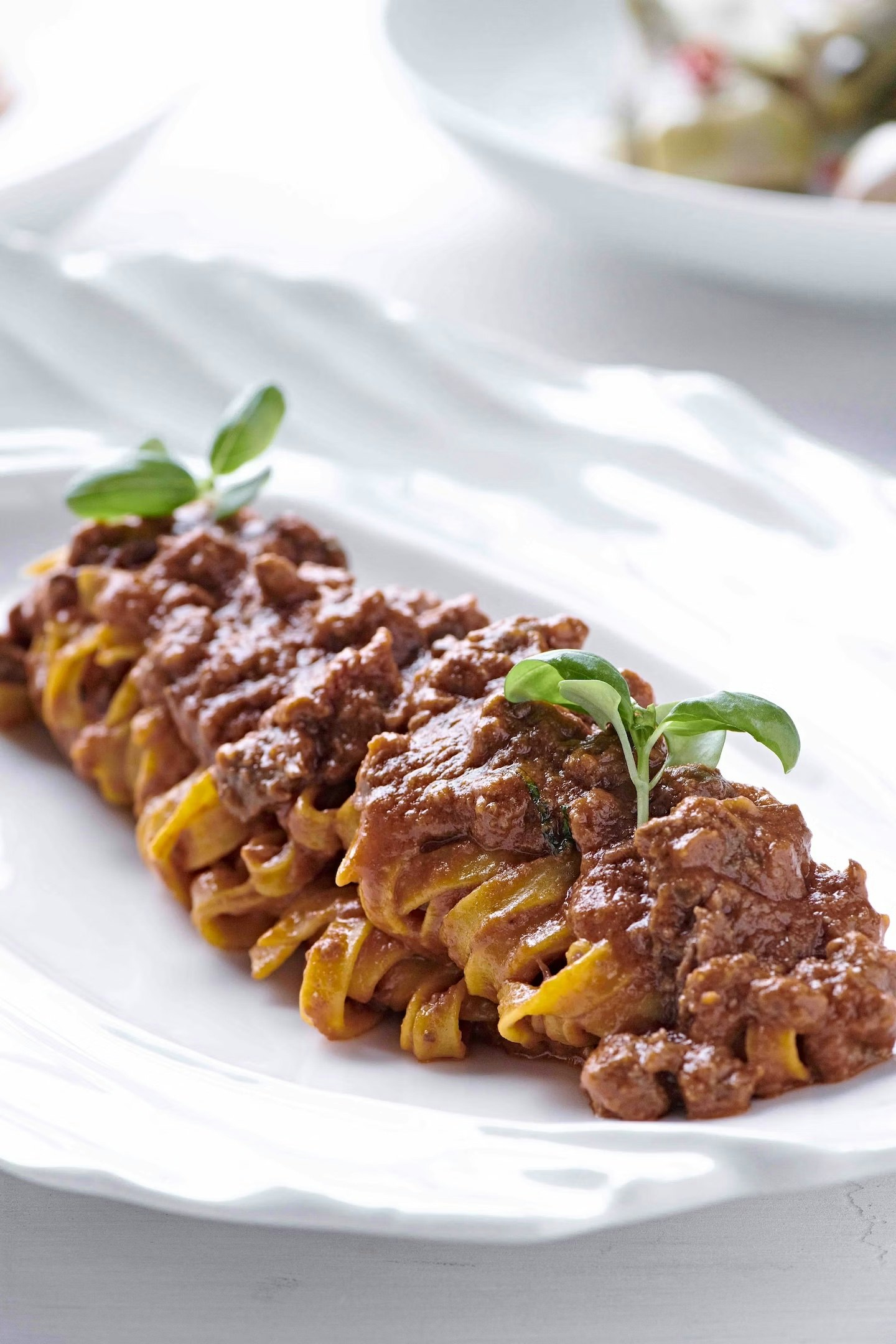 Demon Duck by Alvin Leung, Caesars Palace
Demon Duck is the epitome of eccentric, with a theatric ambience in this trendy speak-easy style bar with cocktails inspired by Hong Kong. up there with the most incredible restaurants I've ever visited, the incredible service at Demon Duck is only matched by the food. Led by TV personality and Asia's most notorious chef, Alvin Leung, the menu is a creative twist on classic Chinese and Asian dishes. The 14-day-aged Slow Roasted Demon Duck is a must-have, accompanied by the bird street at yuen cocktail!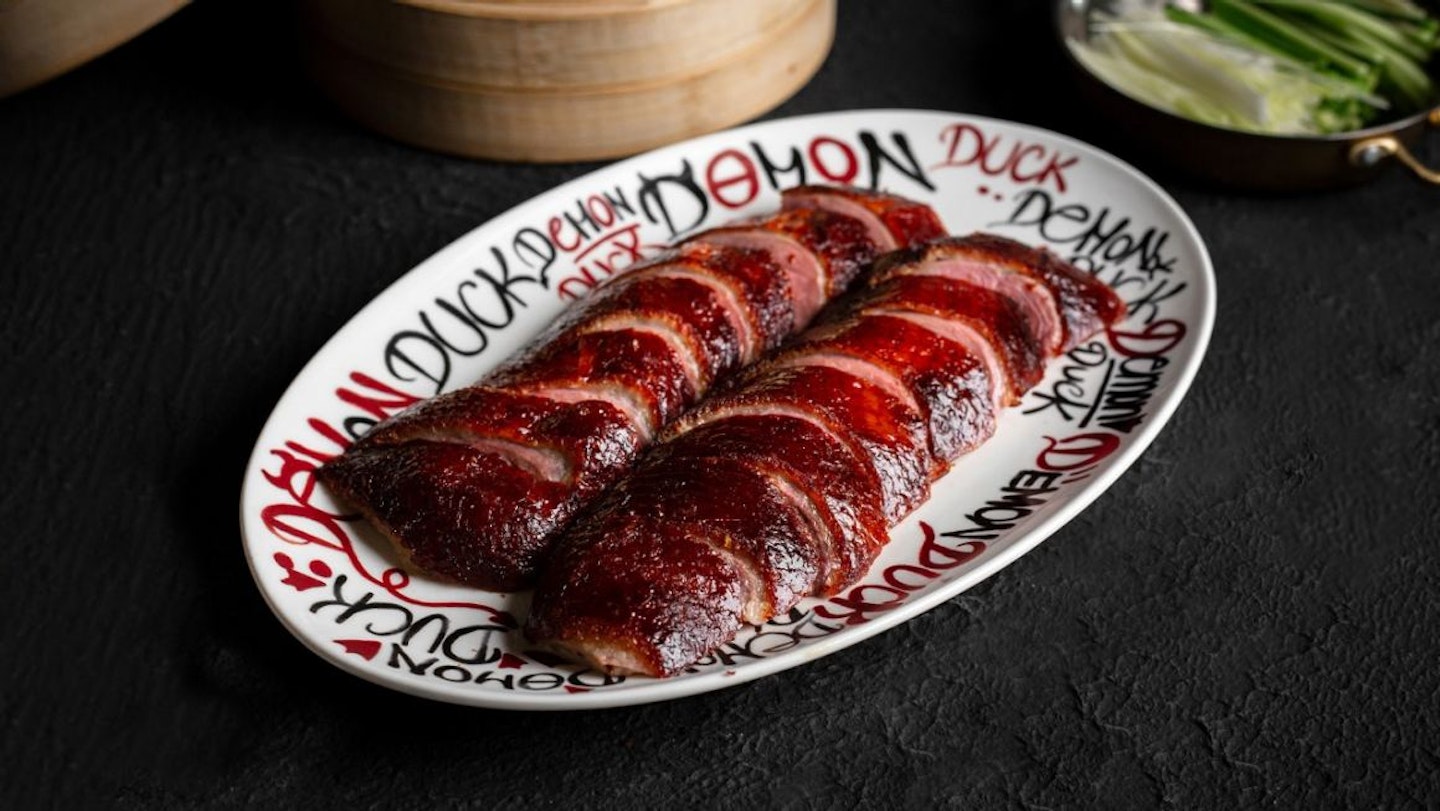 The best beach clubs in Dubai
Beach by FIVE
Soak up the sun from one of Beach by FIVE's deluxe sun loungers, take a dip in one of the beach Jacuzzis or keep cool in our stunning glass-lined pool whilst listening to the of international DJs spinning the best of house tunes. Frankly, visit to Dubai isn't complete without a day spent at beach club Beach by FIVE. Attracting celebrities and influencers alike, the beach club even has its own heated glass-lined pool (that's right, on the beach) which makes for the kind of pictures even the most well-travelled influencer would die for.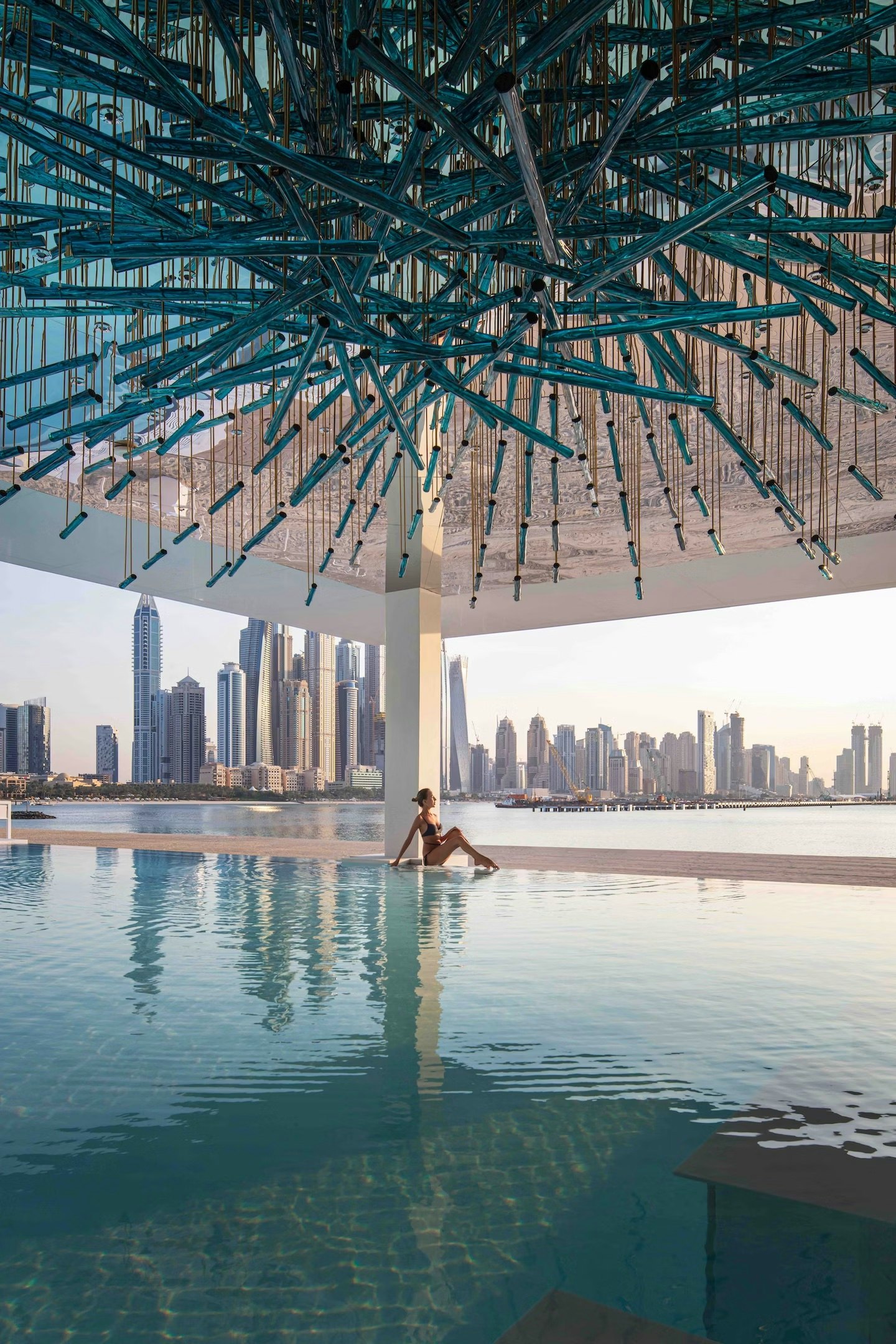 Zenzi Beach Club
Overlooking the pristine beach of Palm Jumeirah, Zenzi Beach is the hottest new beach club destination in Dubai right now. Hosting a dining experience, weekly brunch and pool & beach Day Pass, Zenzi Beach is for all those who love the sun, sand and all things vibrant with a boho chic touch. This exclusive aura set on the on the Palm Jumeirah offers unique flavours from the South American cuisine, carefully crafted to complement guests experiences in a laid-back atmosphere with enticing offerings for all.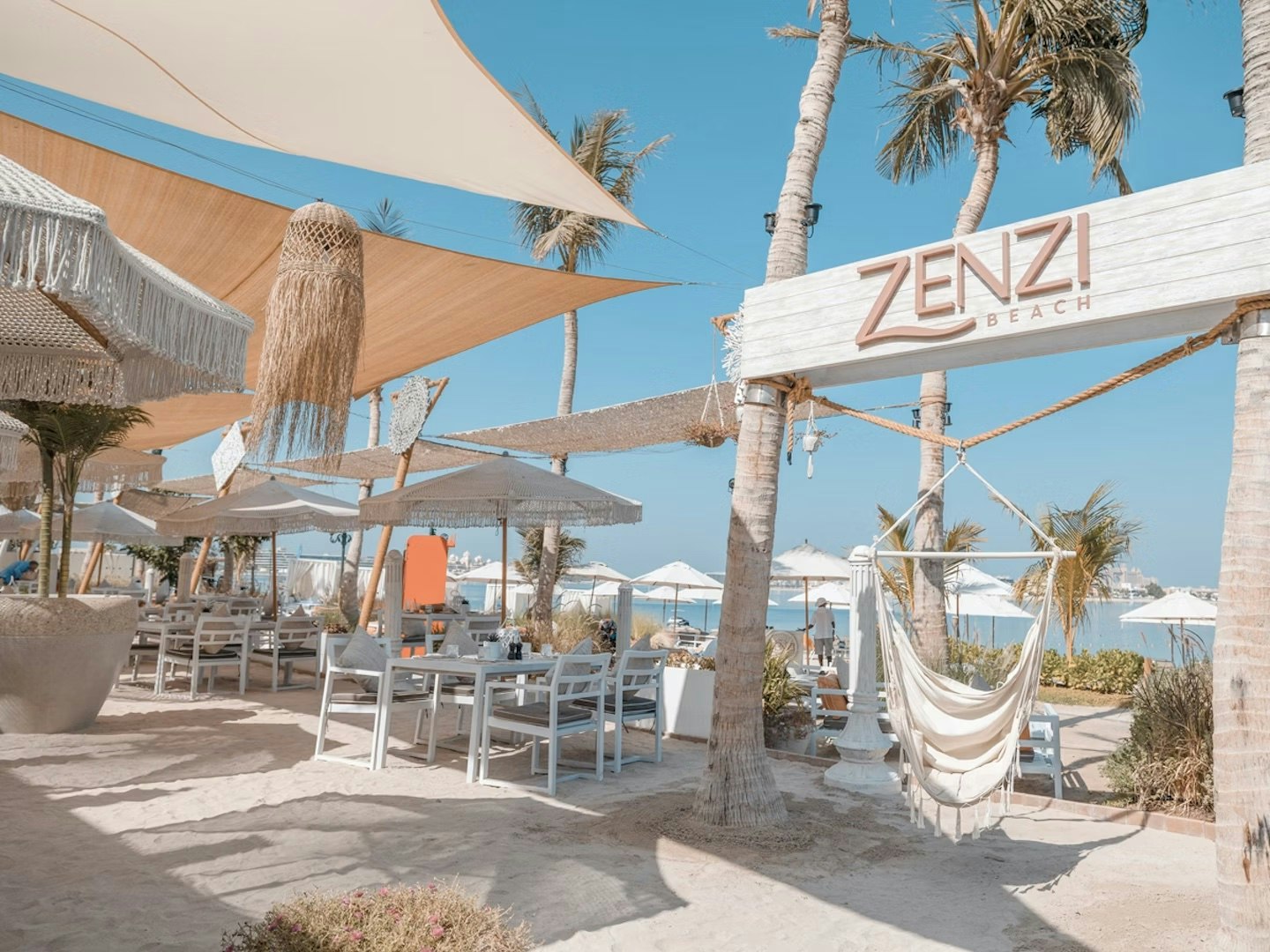 Check out the Zenzi Beach dining experience, where the menu includes incredible starters like Gambas A La Chalaca and Calamares Con Ocopa, with a distinguished collection of Ceviches on offer too including De Hamachi, Aguachile De Atun, and Zapallo Italiano. As for the mains, guests can savour on the Pizza and Pasta selections or the main platters including Pollo A La Parrilla, Chuletas De Borrego, and Bife De Ancho. For a sweet and refreshing end to the epicurean experience, try an assortment of tempting deserts, including Churros, Choco-Torta and Tres Leches Pinacolada.
Burj Al Arab terrace
The Burj Al Arab Jumeirah is the world's most luxurious hotel. Standing on an artificial island, the 1,053 ft architectural masterpiece is often dubbed the only existing seven-star hotel. You can only imagine the celebrities that have visited it's terrace then, which you can buy day passes for £151 (700 AED) from Friday to Sunday. With idyllic views of the Arabian Gulf, the Burj Al Arab terrace is renowned for it's one-of-a-kind restaurant and cabanas, unbelievable infinity pool that will leave you reaching for the sea and relaxing atmosphere.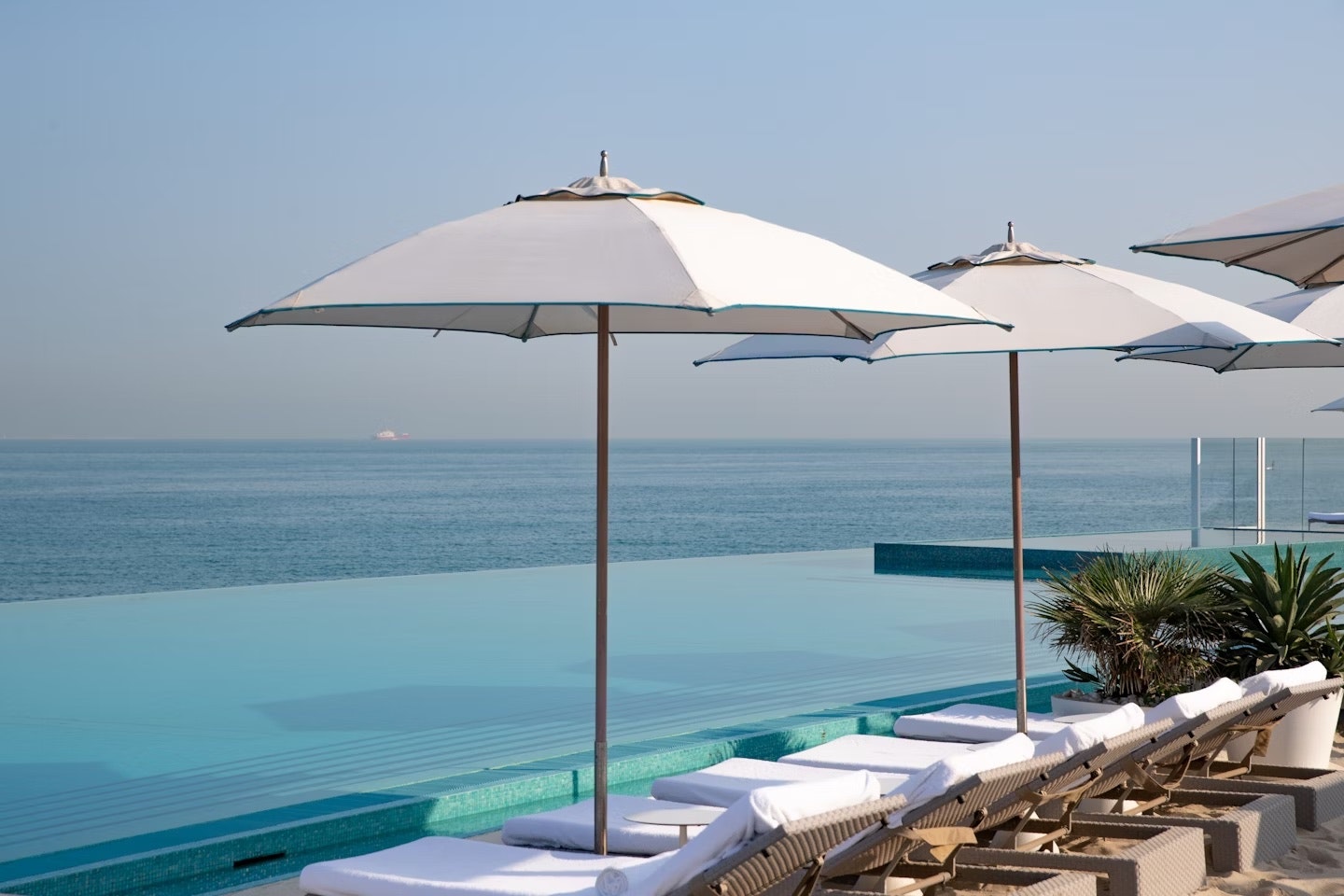 The best things to do in Dubai
A visit to Dubai is not complete without a day at Aquaventure, the world's largest waterpark! With 105 slides and attractions, there is something for everyone at Aquaventure - whether you want to test your inner adrenaline junkie near-vertical, nine storey drop slide called Leap of Faith, or band together for some of the huge group slides that the entire family can enjoy. Based in the luxurious Atlantis hotel, walking around the waterpark is an experience in itself, with seven restaurants situated around the premises.
Unlike every single waterpark experience in Europe, with long queues for a few seconds of fun, Aquaventure Dubai will have you sliding and splashing for hours on end with their efficient service that keeps queues moving quickly (plus, you can purchase a fast pass when you get there for £42 - completely worth it!). Frankly, it's my favourite waterpark in the world - and i've tested out A LOT.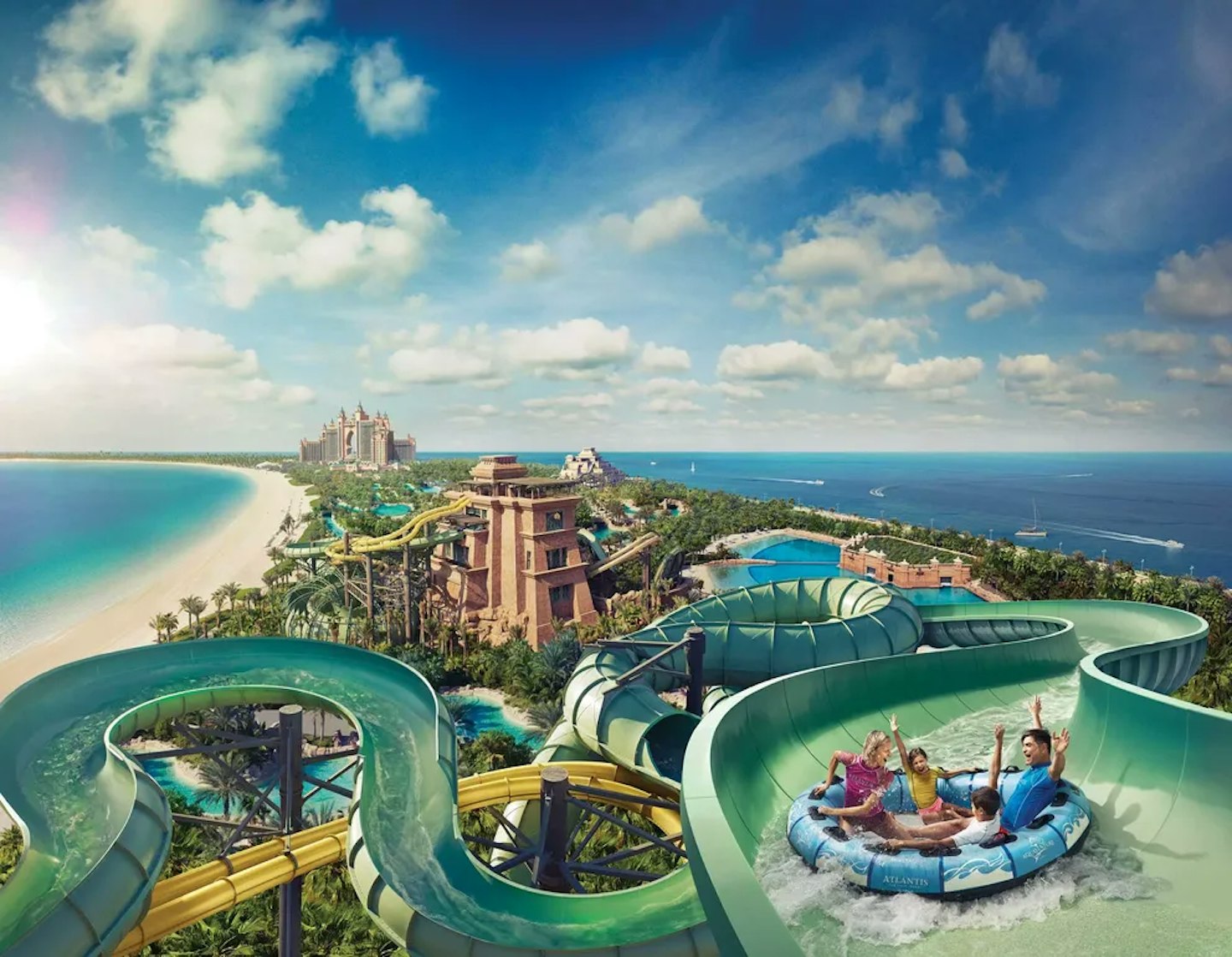 Aura Sky Pool
Suspended 200 metres in the air, AURA is the world's highest 360° infinity pool offering incredible views of the iconic Dubai skyline. With a pool experience booking, you'll be treated to a huge sun bed and lunch, sipping rose to a backdrop of chilled house music for a truly unique experience. The food at Aura Sky Pool is second-to-none, a delectable platter of drool-worthy eats from wagyu striploin and spicy tuna rolls to truffle cheese fries and kung pao lobster. Honestly, the dining experience alone is enough to visit Aura Sky Pool - the view is just the icing on the cake. It's no wonder this luxurious hot spot is adored by celebrities.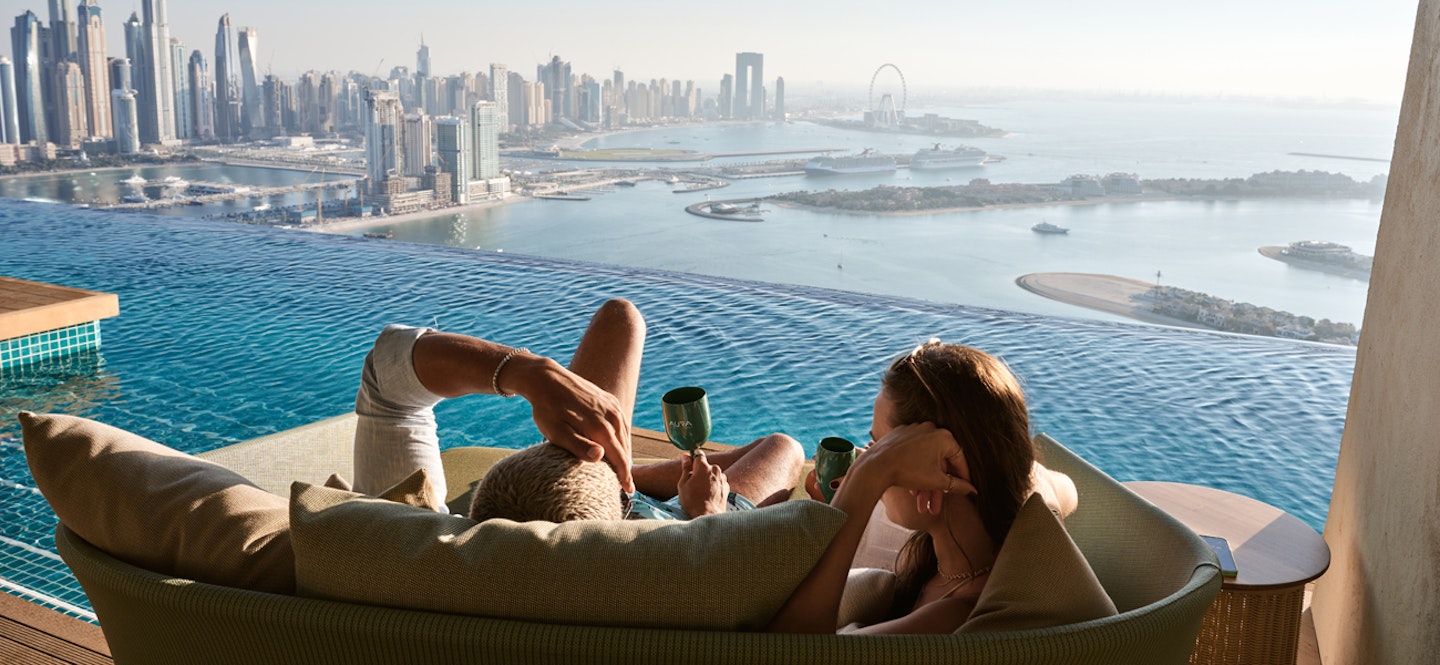 Sky Views Dubai – Edge Walk
At 219.5m above ground, Sky Views Dubai is a new attraction with mesmerising perspectives of Downtown Dubai's pristine expanses and skyline. Perched atop the Address Sky View hotel, this architectural marvel comprises three distinct offerings for unforgettable and thrill-inducing sightseeing escapades – the Observatory, Glass Slide and Edge Walk.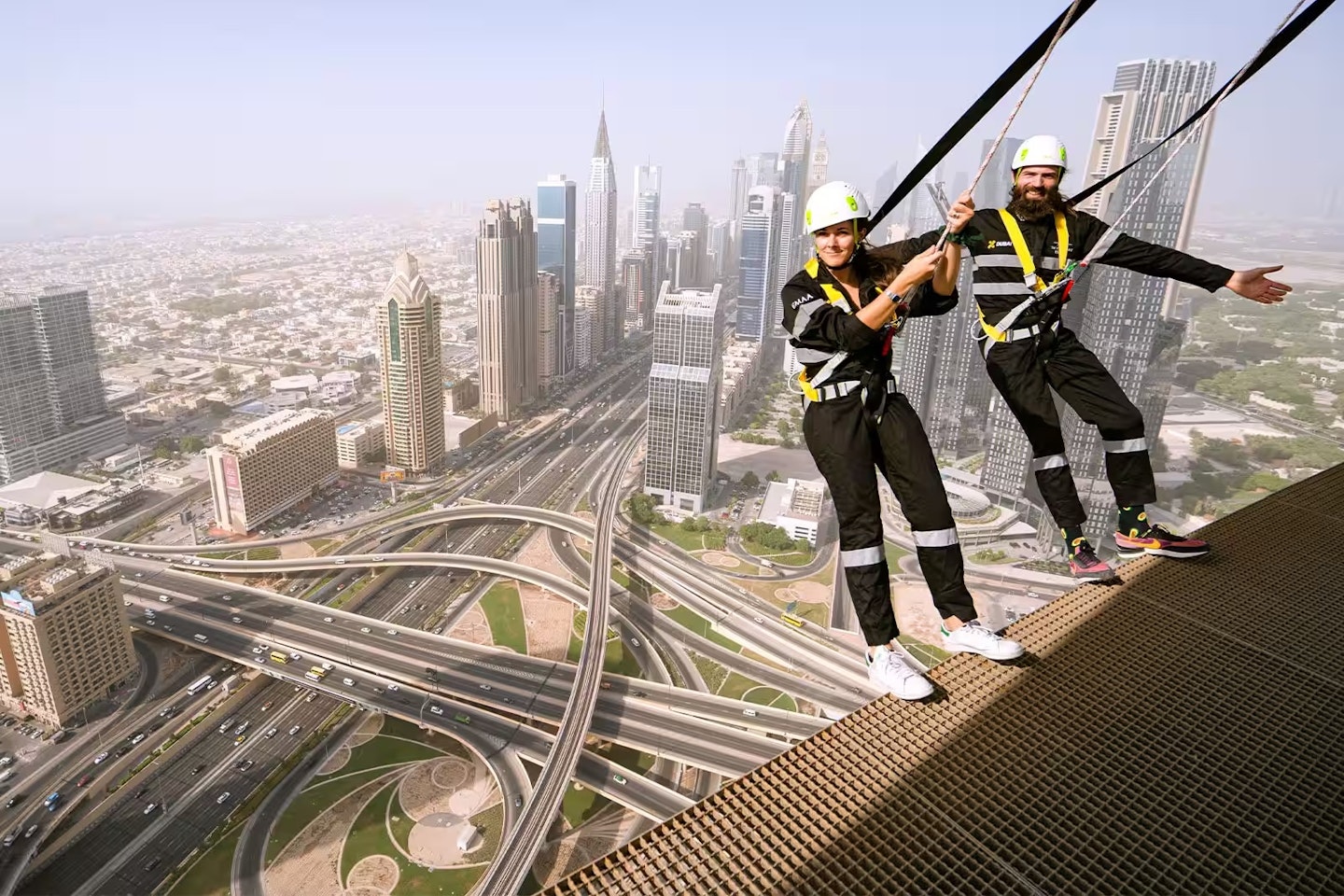 HERO OdySea boat tour
Become a Captain for the day and drive your own HERO boat along the iconic coastline of Dubai! Reach speeds of 50km/h on these fun, agile and fast HERO boats. A completely unique alternative to sightseeing in Dubai, you can stop at famous landmarks like Burj Al Arab and Ain Dubai whilst riding the waves.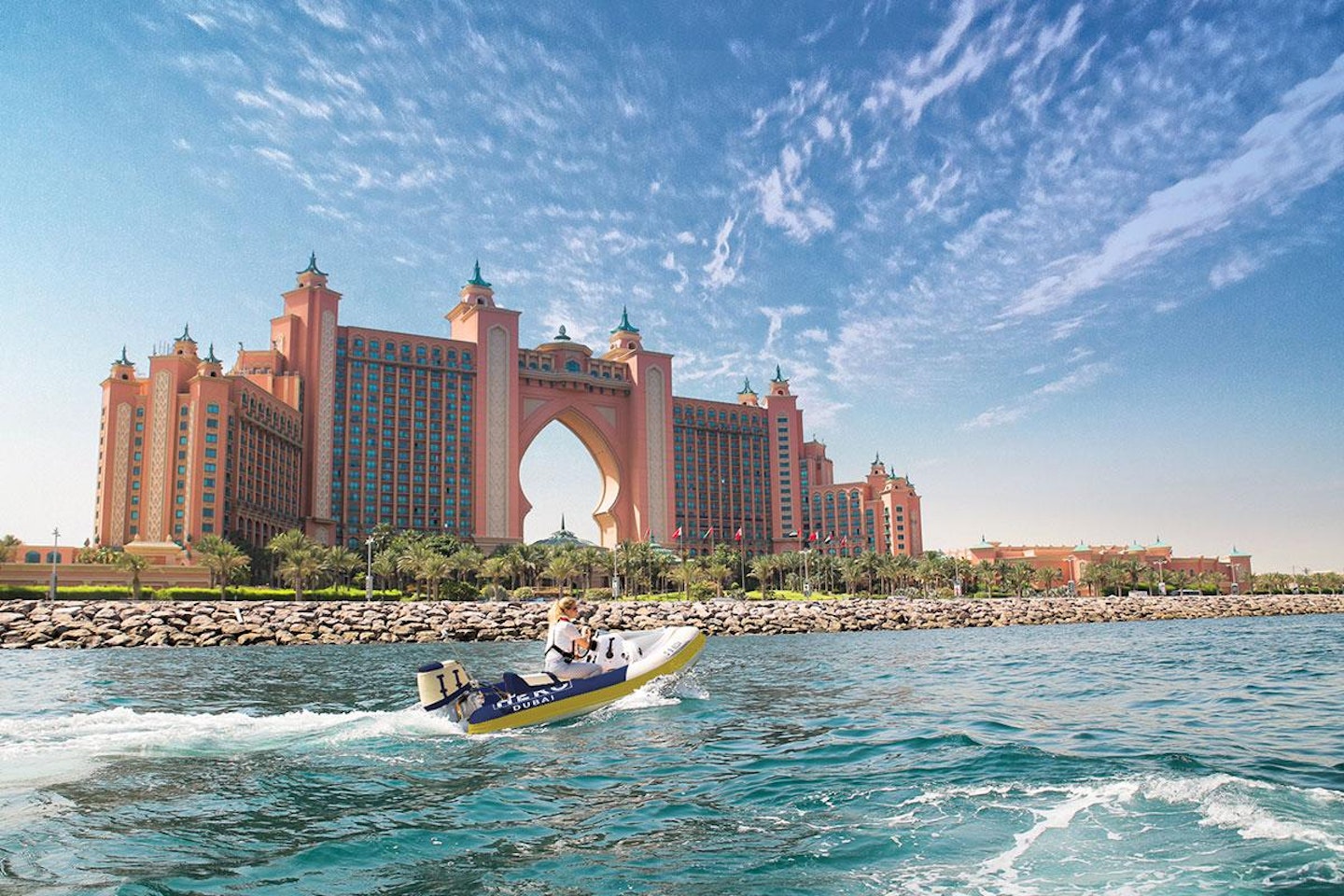 Platinum Heritage desert experience
Whether you are looking for an adventure or a luxurious journey through the dunes, Platinum Heritage have a meticulously created the experience for you! From the Bedouin Culture Safari to the Heritage Falconry & Nature Safari, you can spend every day exploring the desert with Platinum Heritage. These culturally rich experiences will give you memories to last a lifetime, and incredible pictures to match!