British festivals are an experience, there's no denying that. A rainy, muddy, sometimes terrifying experience, but still. Some of us, those that prefer sunny weather, cocktails and no one slinging mud at them from the middle of a crowd, however, are much more inclined towards a European festival. Somewhere you can dance, drink and have all the fun that comes with days of raving to your favourite music, yet still enjoy all of the perks that your average holiday has to offer - from beautiful surroundings to sunbathing sessions.
Think about it, all those times in festivals you end up sat on the floor munching a £10 burrito because you can't possibly get pushed into mosh pits anymore - at a European festival you could be relaxing in the sun with a cocktail in hand, ready to head back into those mosh pits after some much-needed vitamin D.
And all those amazing festival outfits influencers wear - you know, the ones that are essentially a swimming costume - you can actually wear them at holiday-destination festivals without feeling too OTT.
With that in mind, we've hunted down the best festivals in Europe that still have tickets left...
Best Festivals In Europe 2023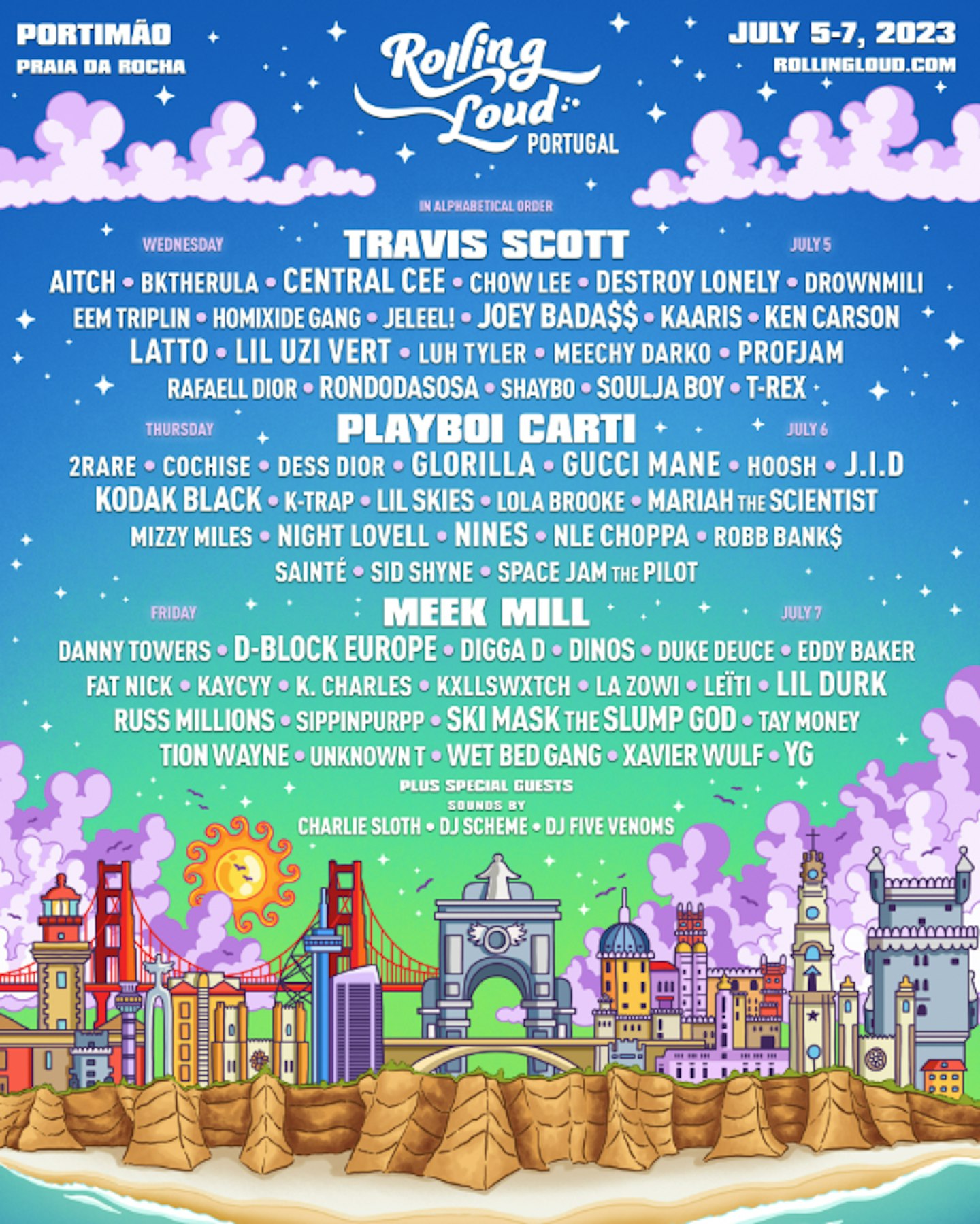 1 of 13
Rolling Loud, Portugal
The world's premier rap festival returns to the beaches of Portimao for Rolling Loud's second annual Portugal fest, and has recruited an international array of A-list performers. Brining together a clash of the biggest US & UK names on the beach, Rolling Loud is only place to be for rap and hip hop fans this summer. Tickets start at £194.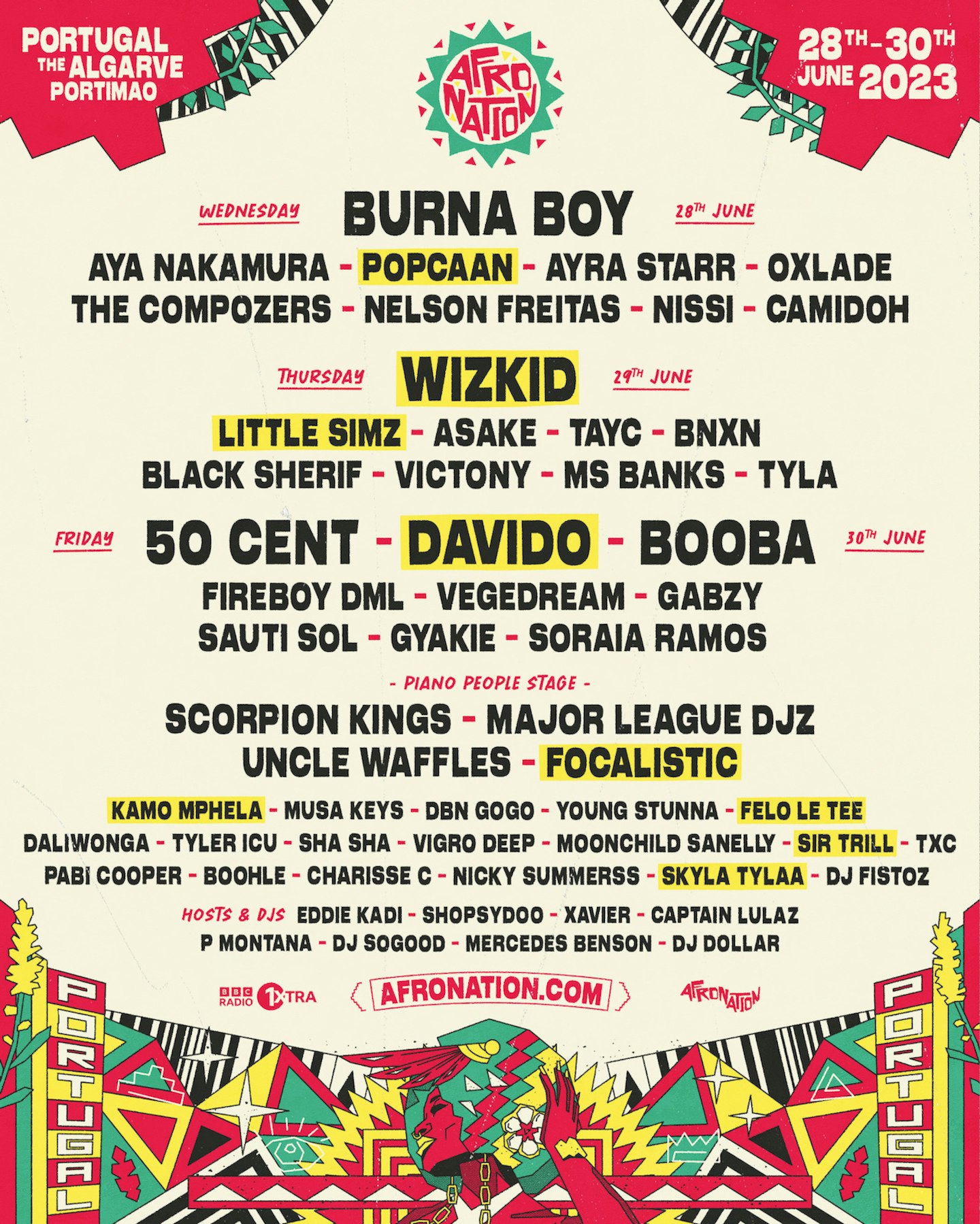 2 of 13
Afro Nation, Portugal
Afro Nation Portugal stands as an unmissable highlight of the summer festival season, expect the biggest names in contemporary African pop from Lagos, Accra, Kampala and more, with the hottest Amapiano DJs from South Africa's globally dominant dance scene, alongside the best Caribbean reggae and dancehall acts - nothing comes close. Tickets start from £194, don't miss the VIP parties at the private beach club!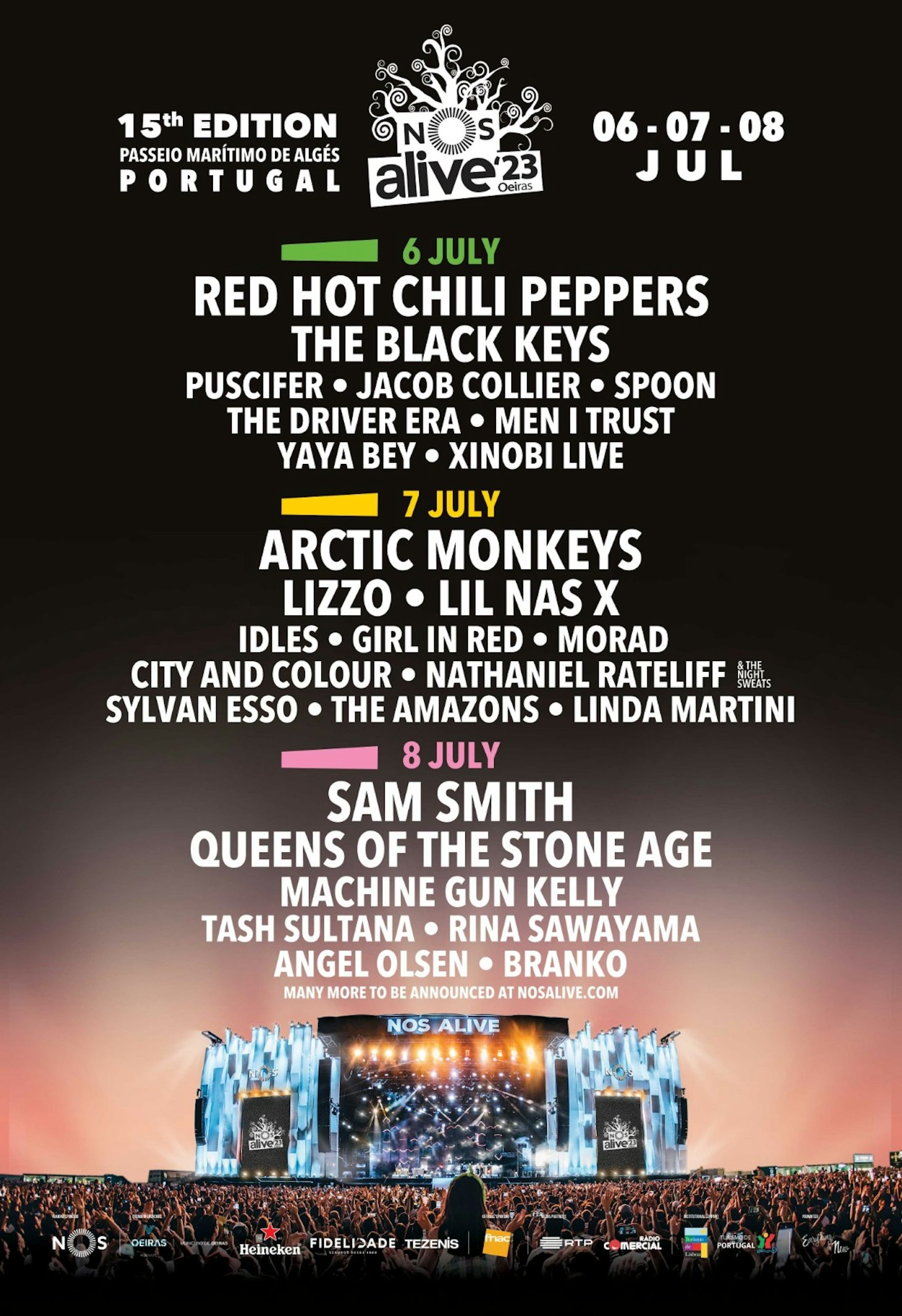 3 of 13
NOS ALIVE, Portugal
Returning for its 15th year with a massive lineup, NOS ALIVE is one of the biggest and most exciting festivals in Europe for a reason. Taking to sunny Lisbon this July are the likes of Arctic Monkeys, Queens of the Stone Ages, Sam Smith, Lizzo, Lil Nas X, The Black Keys, Red Hot Chili Peppers and many more. Tickets start at £66.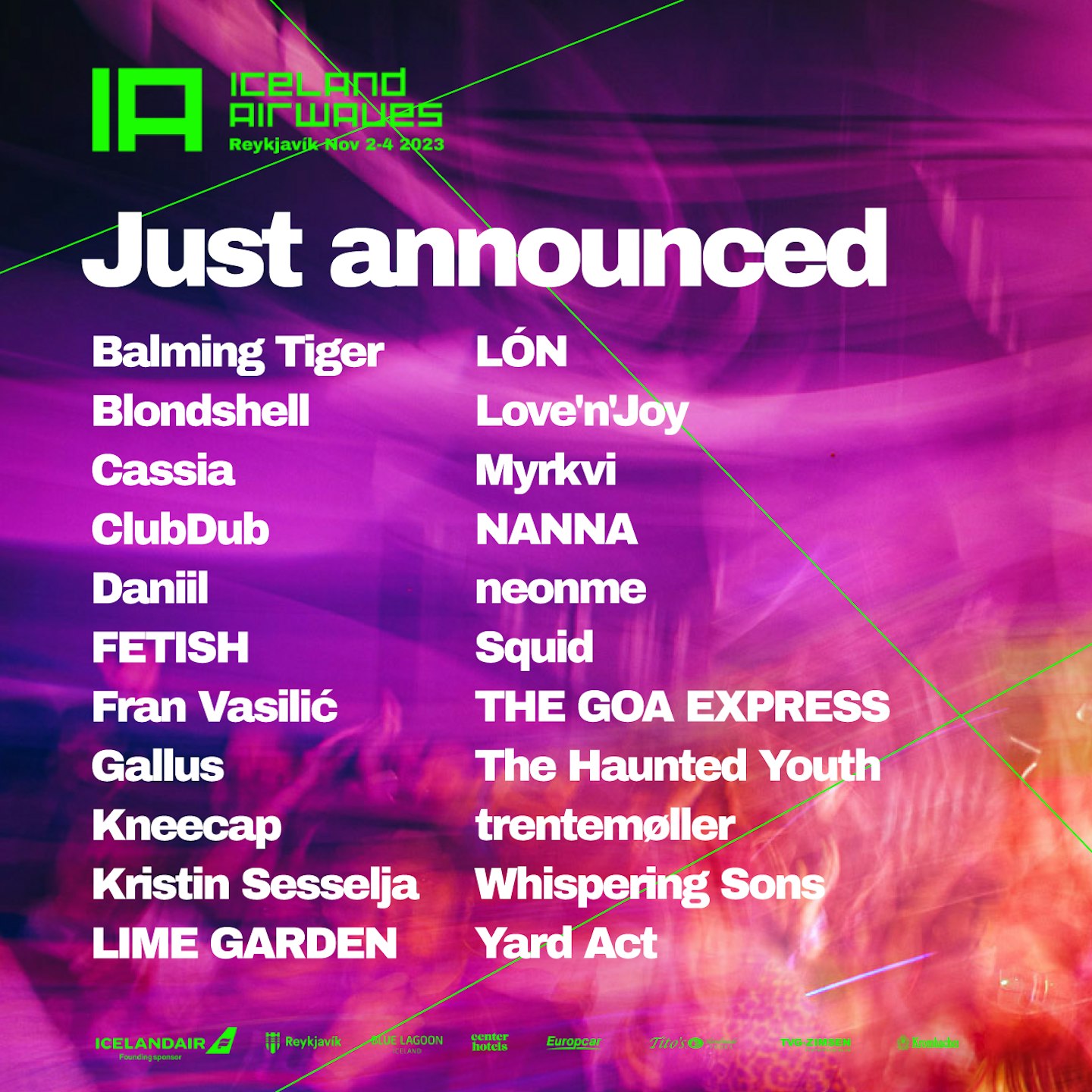 4 of 13
Iceland Airwaves, Iceland
The quintessential tastemaker festival Iceland Airwaves is making its return to its downtown home of Reykjavík, after a stellar sold-out year in 2022. Taking over the iconic downtown venues, art museums, churches, theatres and more, the ultimate winter showcase invites the most exciting international breaking acts and puts on the biggest and most diverse display of Icelandic talent. Tickets start at £103.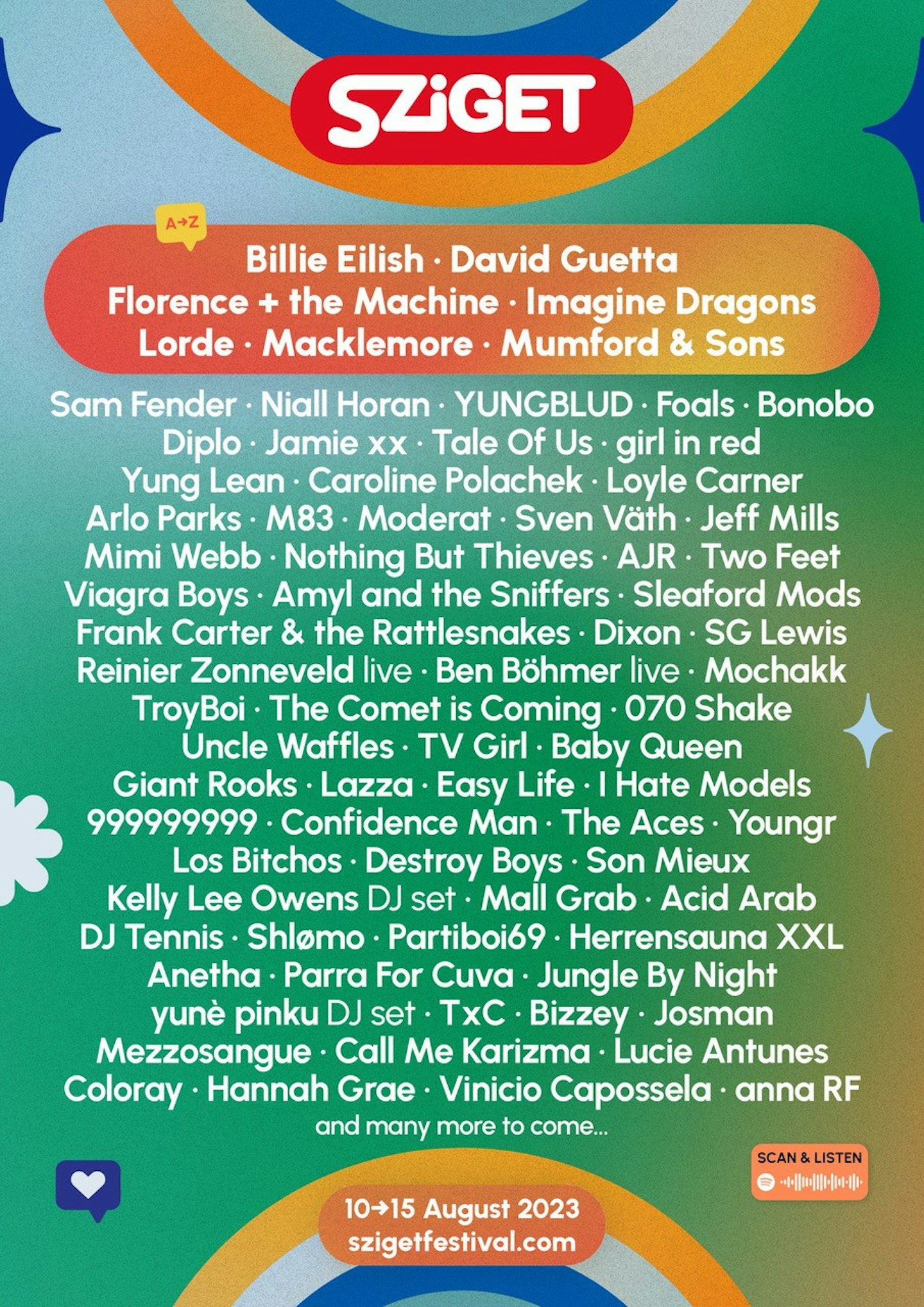 5 of 13
Sziget, Hungary
Europe's biggest festival is coming back with a bang this 2023! Located on one of the most beautiful islands in the Danube, Sziget once again welcomes the biggest names in pop, rock, R&B and more while celebrating diversity and community, bringing together people from over 100 countries. Three day tickets start at £229.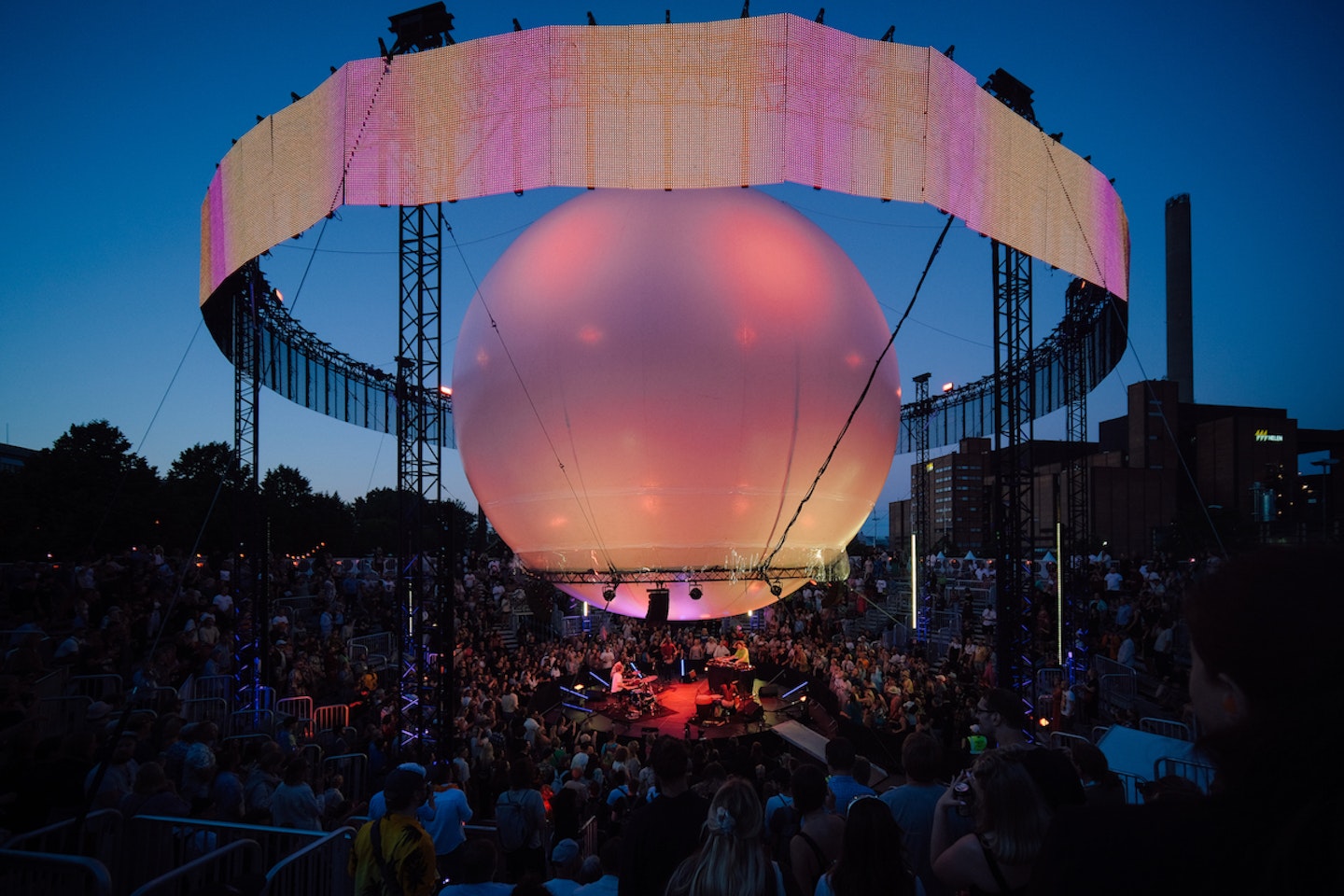 6 of 13
Flow Festival, Helsinki
With a cutting edge lineup including Wizkid, blur, Lorde and many more, Flow Festival features incredible music, outstanding art installations and top quality restaurants. A unique experience next summer based in one of the world's coolest cities, tickets start at £105 for a day ticket, £200 for a three-day extravaganza.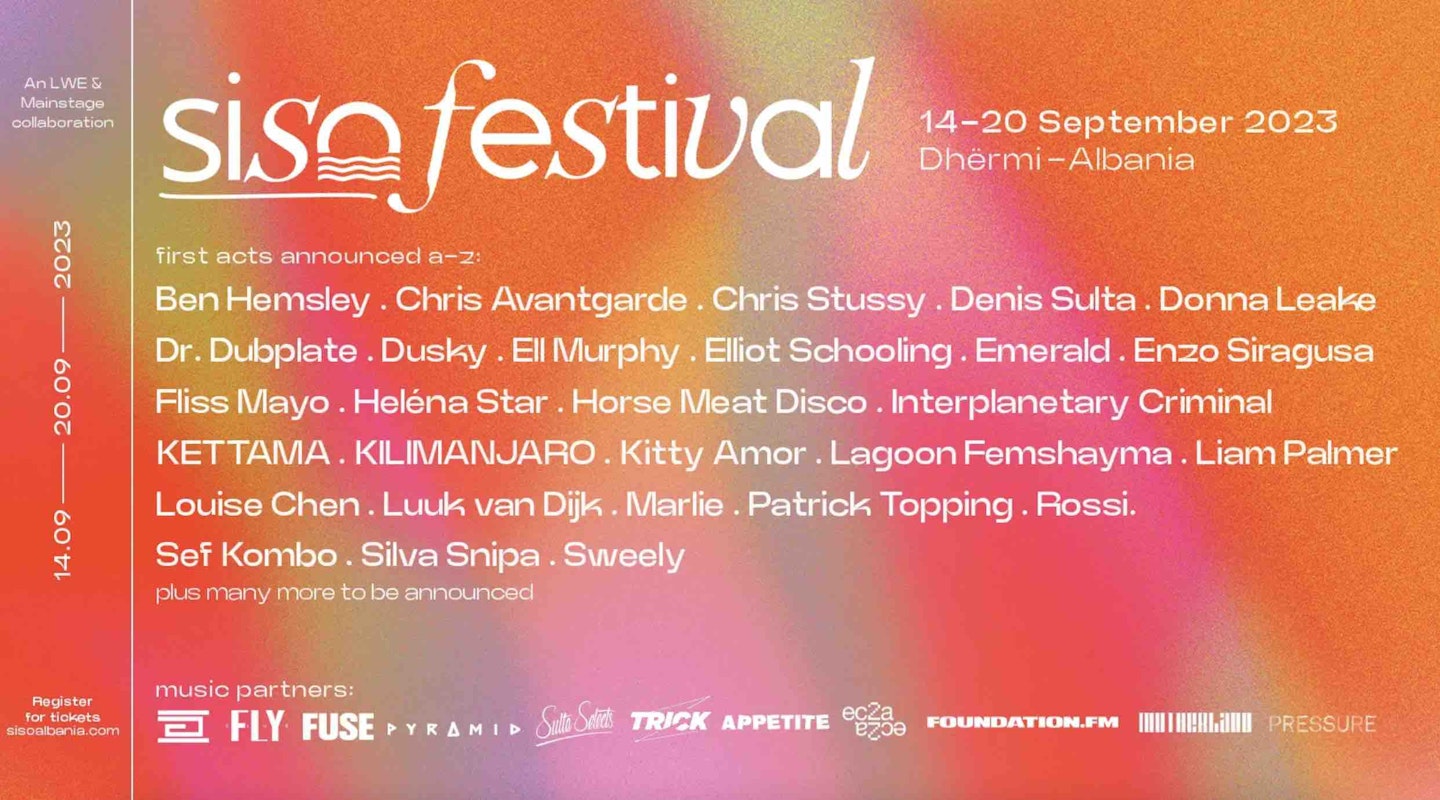 7 of 13
Siso, Albania
From house to techno to garage and bass to disco and soul, there's truly something for everyone at SISO. Each stage will play host to brand partners, with specially curated line-ups of their key players. These include legendary London partystarters FUSE, Patrick Topping's Trick, Sulta Selects, techno stalwarts Drumcode, Ibiza's crown jewel Pyramid and Scotland's FLY, alongside Appetite, EC2A, Foundation FM and Dusky's Pressure. Tickets start at £189pp including accommodation.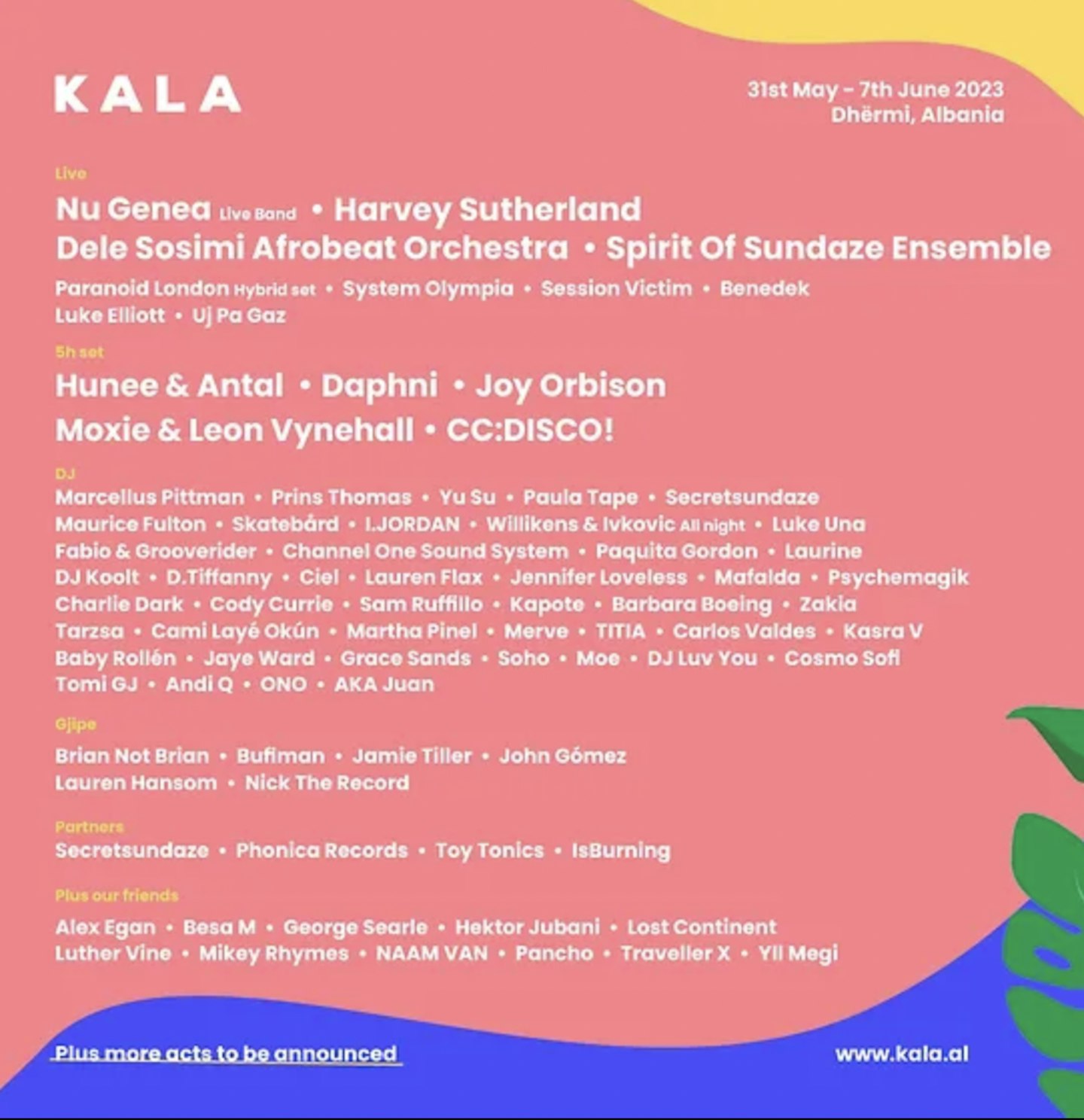 8 of 13
Kala, Albania
The original Albanian festival, Kala, returns to the sun-drenched beaches of the Riviera, with the perfect balance between quality line up, excellent location and refreshing holiday experience. In 2018, Kala made waves on the European festival circuit, by offering a unique blend of beach vacation and music festival, establishing itself as the ultimate dance paradise and a sought-after destination for music lovers. With its sun-kissed beaches, top-notch music, and cozy atmosphere, Kala has earned a reputation as a festival hotspot that stands out from the crowd - all without a tent in sight! Tickets start at £274.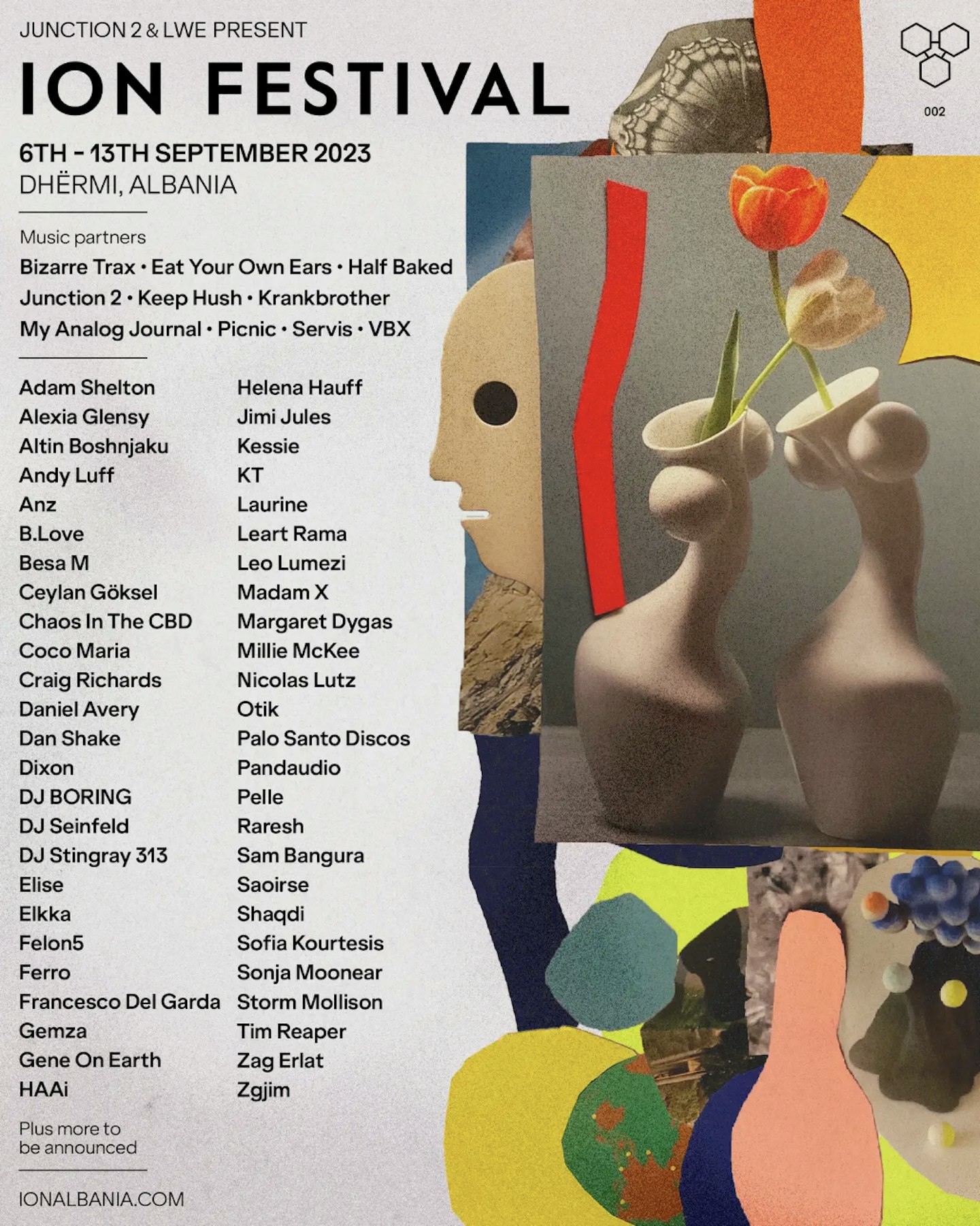 9 of 13
Ion Festival, Albania
From house, techno and bass to jazz, disco, garage and more, attendees of Ion Festival can expect to be taken on an unforgettable journey through the most cutting-edge sounds of the underground music scene. With extended sets and hidden gems from their record collections, these artists are sure to push the boundaries of music and take the audience to new heights. Tickets start at £189pp including accommodation.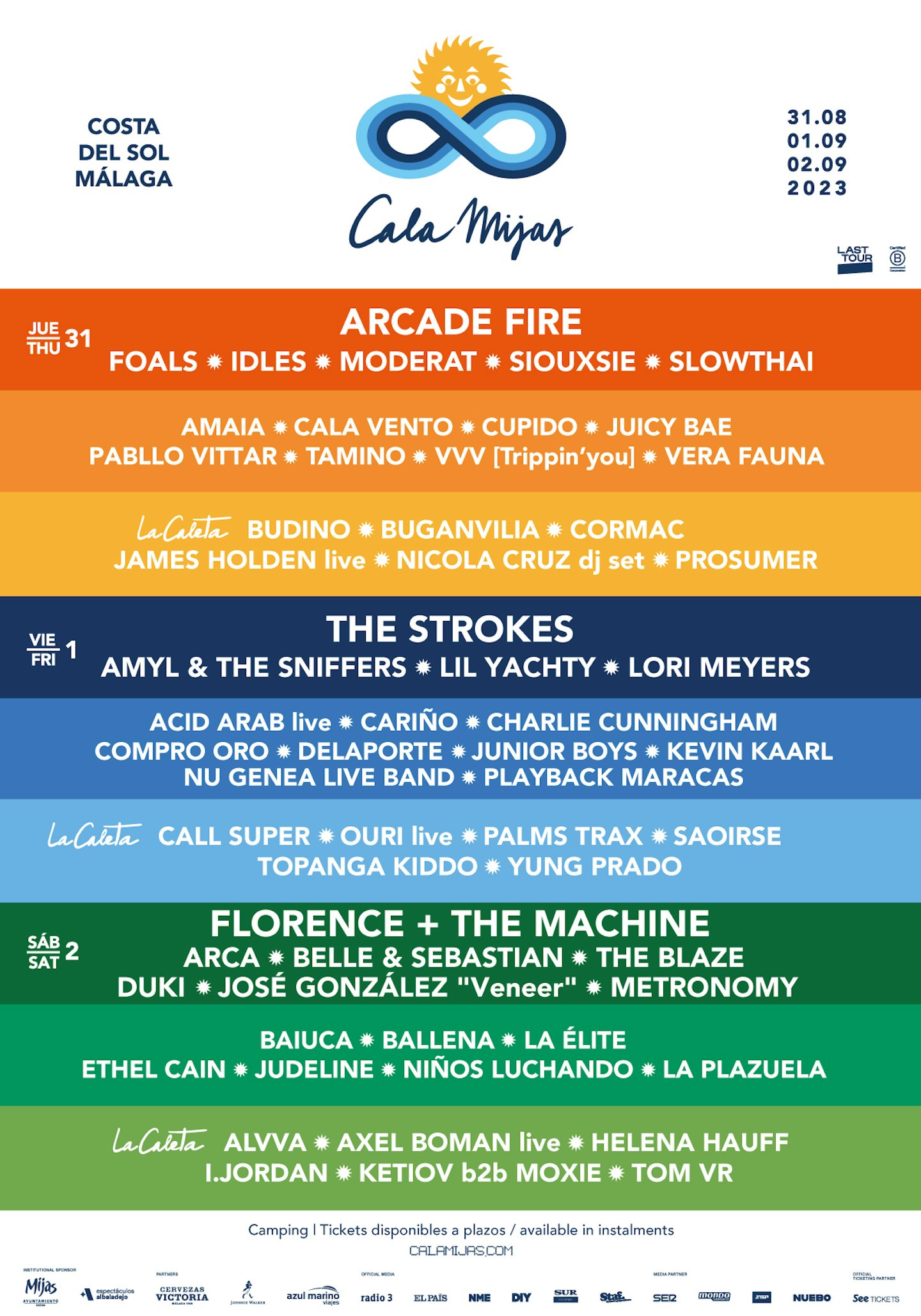 10 of 13
Cala Mijas, Spain
From 31st August - 2nd September, Cala Mijas festival will capture the last glints of the summer, calming sunsets, the final outdoor dances and sundowners with friends - all in all, the perfect setting to finish Summer 2023. The coastal town of Mijas on the sunny shores of Malaga greets travellers to its exceptional location to explore local beaches and gastronomy. Prepare for an unforgettable party hosted by international and local acts. Day tickets start from £57.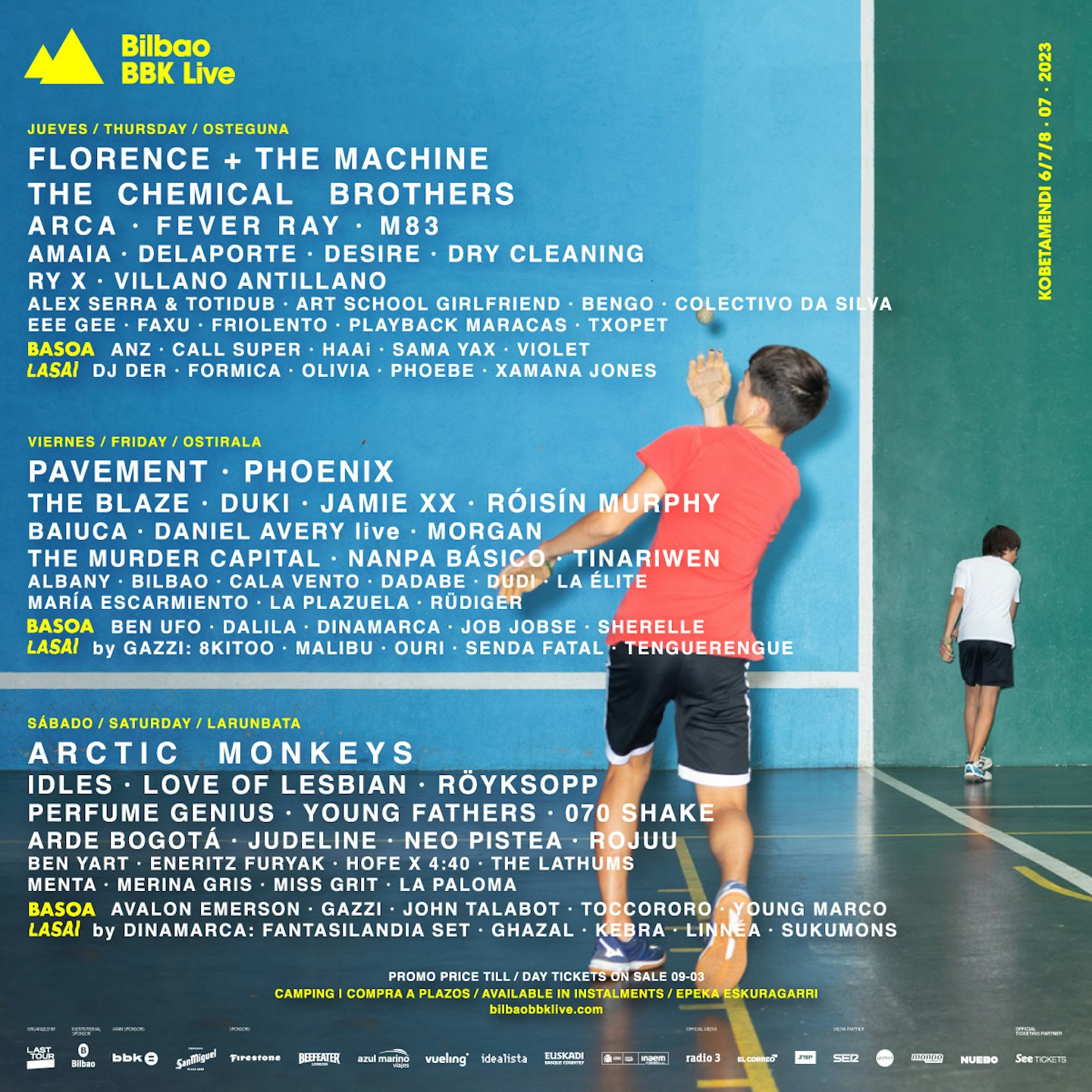 11 of 13
Bilbao BBK Live, Spain
This July, Bilbao BBK Live will welcome a star studded line-up for an enchanting three days from the 6th-8th in the beautiful Basque region of Spain, close to the cosmopolitan city of Bilbao. The inviting destination is a unique space to enjoy international music surrounded by nature and breathtaking landscapes. Festival foers can enjoy a carefully curated experience that combines music, gastronomy and art. Tickets start at £68.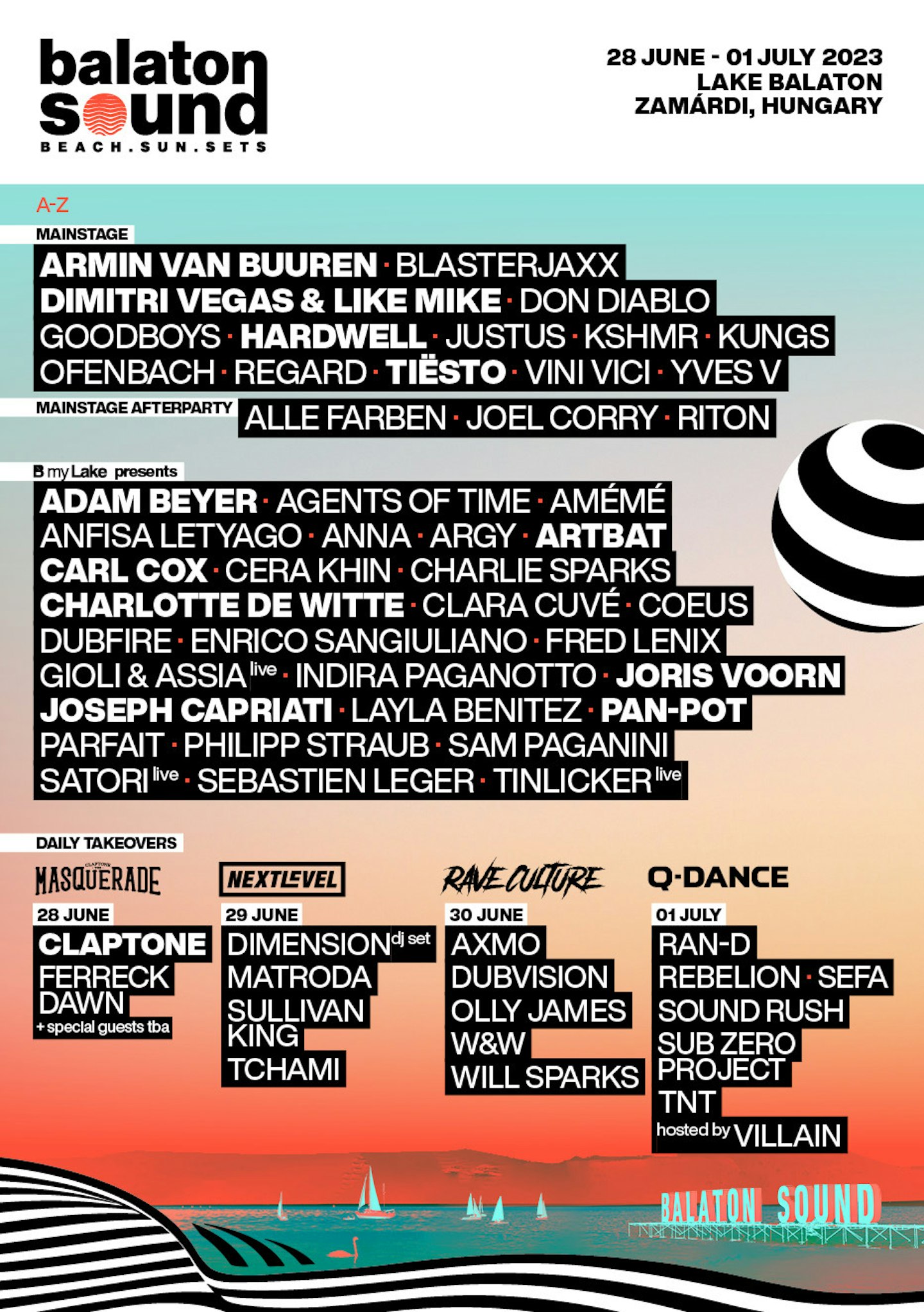 12 of 13
Balaton Sound, Hungary
Introducing Europe's largest and most-colourful open-air electronic beach festival in Hungary. Balaton Sound, from 28th June - 1st July, is located nearby the extremely popular holiday destination, Siófok and is set-up on the blissful sunny shore of Lake Balaton. Festival goers can expect non-stop DJ sets and sunsets with unrivalled luxury VIP offerings and the best names in dance music. Three day tickets start from £175.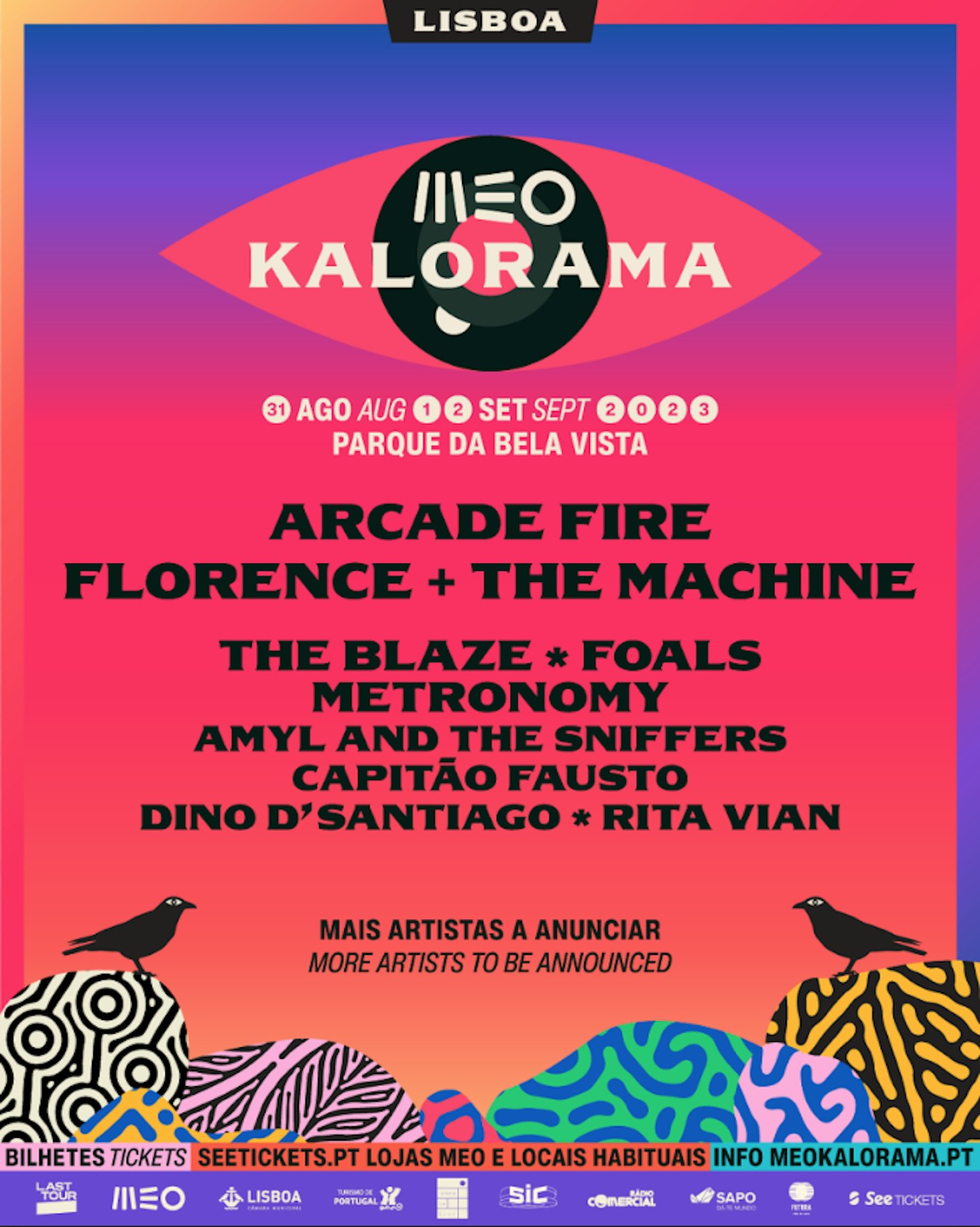 13 of 13
Kalorama, Lisbon
Following its successful first-edition last year, Meo Kalorama is bringing back its unforgettable city festival. Located in the beautiful Bella Vista Park in Lisbon,  one of the most hyped city breaks in Europe, music fans can enjoy  stunning vistas, ancient history, architecture, beautiful beaches and a globally recognised nightlife scene. Three-day tickets start at £145.