As the days edge ever closer to the publication date of one of the most anticipated celebrity memoirs of all time, Britney Spears' The Woman In Me, explosive excerpts have begun to set the scene for what we can expect. One of them details a heartbreaking secret Britney has kept for over 20 years: that she had an abortion when she was in a relationship withJustin Timberlake - despite wanting to keep the baby. 'It was a surprise, but for me, it wasn't a tragedy,' writes Britney, now 41. 'I loved Justin so much. I always expected us to have a family together one day. This would just be much earlier than I'd anticipated.'
She adds, 'But Justin definitely wasn't happy about the pregnancy. He said we weren't ready to have a baby in our lives, that we were way too young.If it had been left up to me alone, I never would have done it. And yet Justin was so sure that he didn't want to be a father…To this day, it's one of the most agonising things I have ever experienced in my life.'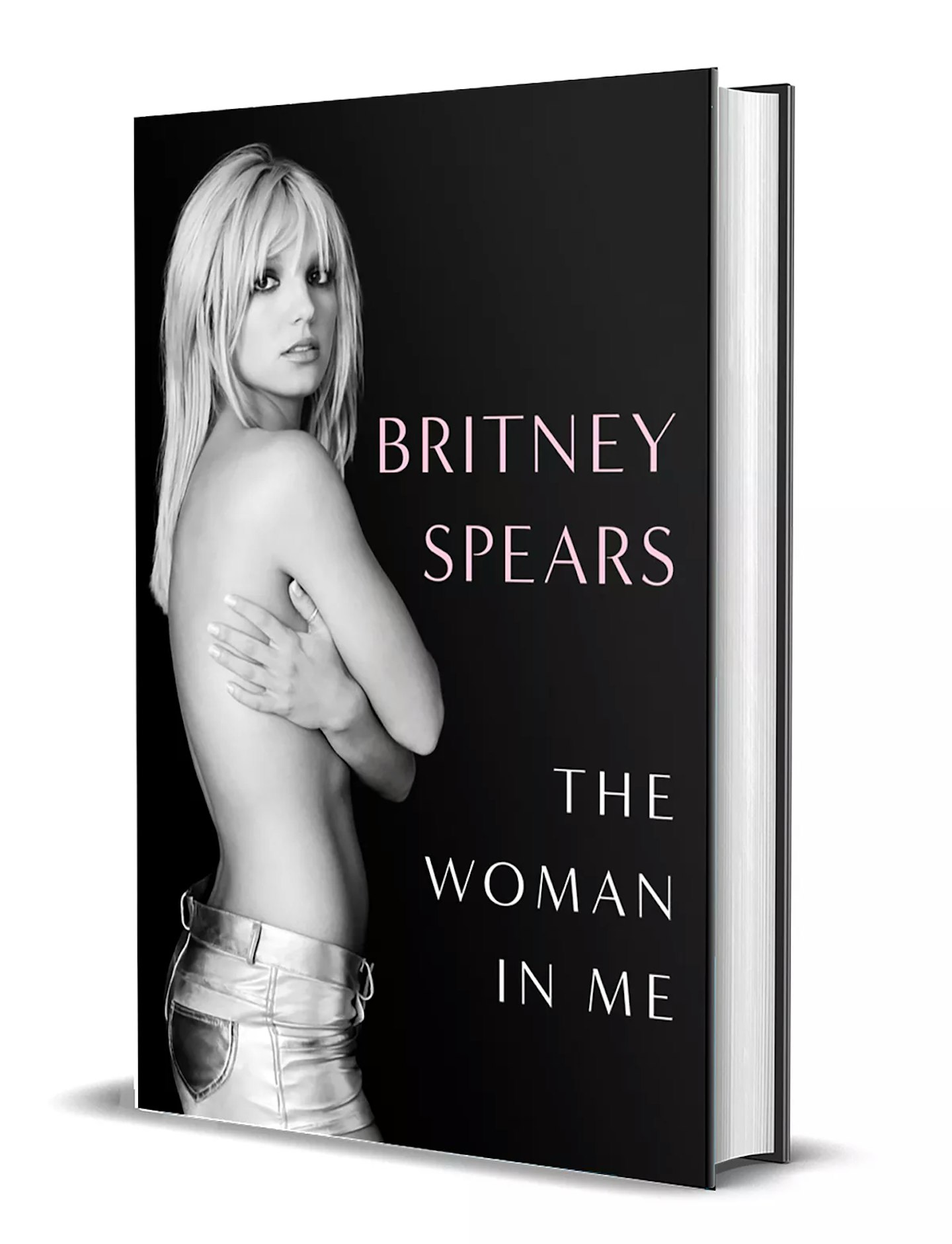 A lot has been made of Justin's response to how the book, out on October 24th, will portray him in the tabloids over the past few months, mostly hinting he's got worries it will be damaging to his reputation. While Justin, who dated Britney from 1999-2002, as their respective fame reached fever pitch, hasn't responded publicly to this particular revelation, a source story reported by Entertainment Tonight asserts that Justin and his wife Jessica Biel 'are trying to move on'. The source said, 'Justin has been focusing on his own family and trying not to concern himself with Britney's memoir…They dated so long ago, but he still has respect for her. Justin and Jessica just want everyone to grow and evolve instead of continuing to bring up the past.'
A patronising snippet, and yet another negative public dismissal of a woman who has been bombarded with nasty tabloid stories for most of her adult life. The real kicker is that Britney has actually kept most of the maltreatment towards her nothing but private for the past two decades. Having been living under a conservatorship, which meant her father had legal control over everything from her finances, to when she saw her two children (with ex-husband Kevin Federline) to her body (she revealed in court in 2019 that her father, Jamie Spears, and doctor put her on the contraceptive pill without giving her consent) as well as how she communicated with the 'outside world', Britney's memoir is the first time she's had the opportunity to tell her side of the story: and it's heartbreaking.
'I had always felt music in my bones; they stole that from me'

Britney Spears
When addressing the conservatorship in the book, ghost written by Sam Lanksy, Britney reveals how it robbed her of the ability to be an adult. 'The conservatorship stripped me of my womanhood, made me into a child. I became more of an entity than a person onstage. I had always felt music in my bones and my blood; they stole that from me.'
She continued, 'If they'd let me live my life, I know I would've followed my heart and come out of this the right way and worked it out. Thirteen years went by with me feeling like a shadow of myself. I think back now on my father and his associates having control over my body and my money for that long and it makes me feel sick.' Meanwhile, her father claims he only ever acted in Britney's best interests.
Of her public breakdown in 2008, which saw her chased by paparazzi as she became more and more visibly unwell, culminating in her shaving her head (and becoming the butt of pop culture jokes for years), Britney says she was desperately trying to take some agency back. 'I'd been eyeballed so much growing up,' she writes. 'I'd been looked up and down, had people telling me what they thought of my body, since I was a teenager. Shaving my head and acting out were my ways of pushing back.'
Britney's life has been punctuated by heartbreaking injustices and, now, knowing that she also went through an abortion she says she didn't truly want to have, we have another sad example of the devastating suffering the singer has quietly weathered behind the scenes of her fame, all the while being pushed to continue to put on a smile and perform (during Britney's appeal against the conservatorship she accused her father of forcing her to engage in dozens of performances during the conservatorship, against her will).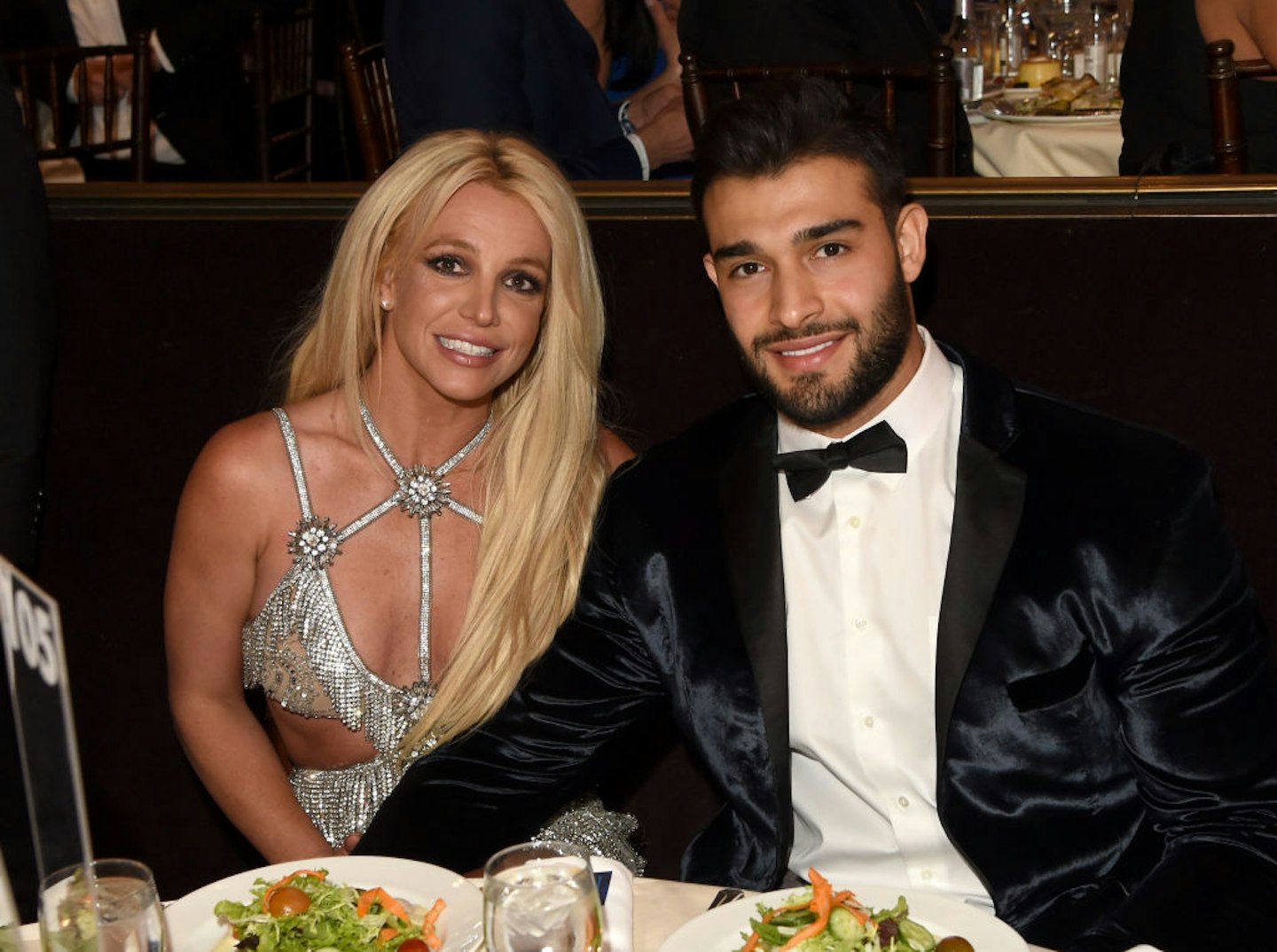 Social media has offered some suggestion that Britney was actually trying to tell the story of her secret abortion through her music. A year after her split from Justin, Britney released her album In the Zone, the third single from which was the ballad Everytime. Some online sleuths have gone back to revisit the song's lyrics and believe they could be referencing the abortion, seeing them as an apology to the unborn baby rather than her mourning the end of her relationship with Justin, as was presumed at the time.
The song's chorus: 'And every time I see you in my dreams I see your face, you're haunting me. I guess I need you, baby,' is now being interpreted in a poignant new way by fans, prompting the music video to go viral again on social media.
Britney's fans, particularly the Free Britney movement who helped pave the way to her freedom, and loved ones had great hopes for her post-conservatorship life. She could finally now live freely and do as she pleased, and yet the reality has been something rather more troubling, with fans being concerned by erratic behaviour and unusual social media posts. She was finally able to marry her long term boyfriend Sam Asghari last year, but that relationship has now ended, with Sam citing 'irreconcilable differences' in the divorce papers in August.
While Britney's memoir is a milestone moment - she has finally got her voice back - the sad revelations of abortion, body-shaming and deep heartbreak in The Woman In Me also look set to punctuate an already sad year for the singer.