We are currently being bombarded with online exercise classes – but three classes a week at £10 a go can all add up. So what to do that doesn't cost the earth? Well, there's one piece of equipment that every personal trainer, physio and Pilates teacher has in their kit bag: the resistance band.
These large, resilient elastic bands add an extra challenge to bodyweight exercises. 'They are incredibly versatile and effective,' says Pilates teacher Chloe Hodgson. 'Using them regularly can strengthen, create muscle tone and help prevent injury.'
There are smaller loops for targeted exercises and bigger ones for full-body movements, both of which James Golden – fitness pro at the Bamford Haybarn, Daylesford – says he uses instead of gym machines with his clients.
Chloe's bands are from ProWorks, from £5.95, but there are many available on Amazon from £2.99. She advises that, if you are new to exercise, start with the lightest- weight loops and build up. Check out our favourite resistance bands here:
SHOP: The Best Resistance Bands For Home Workouts
The best resistance bands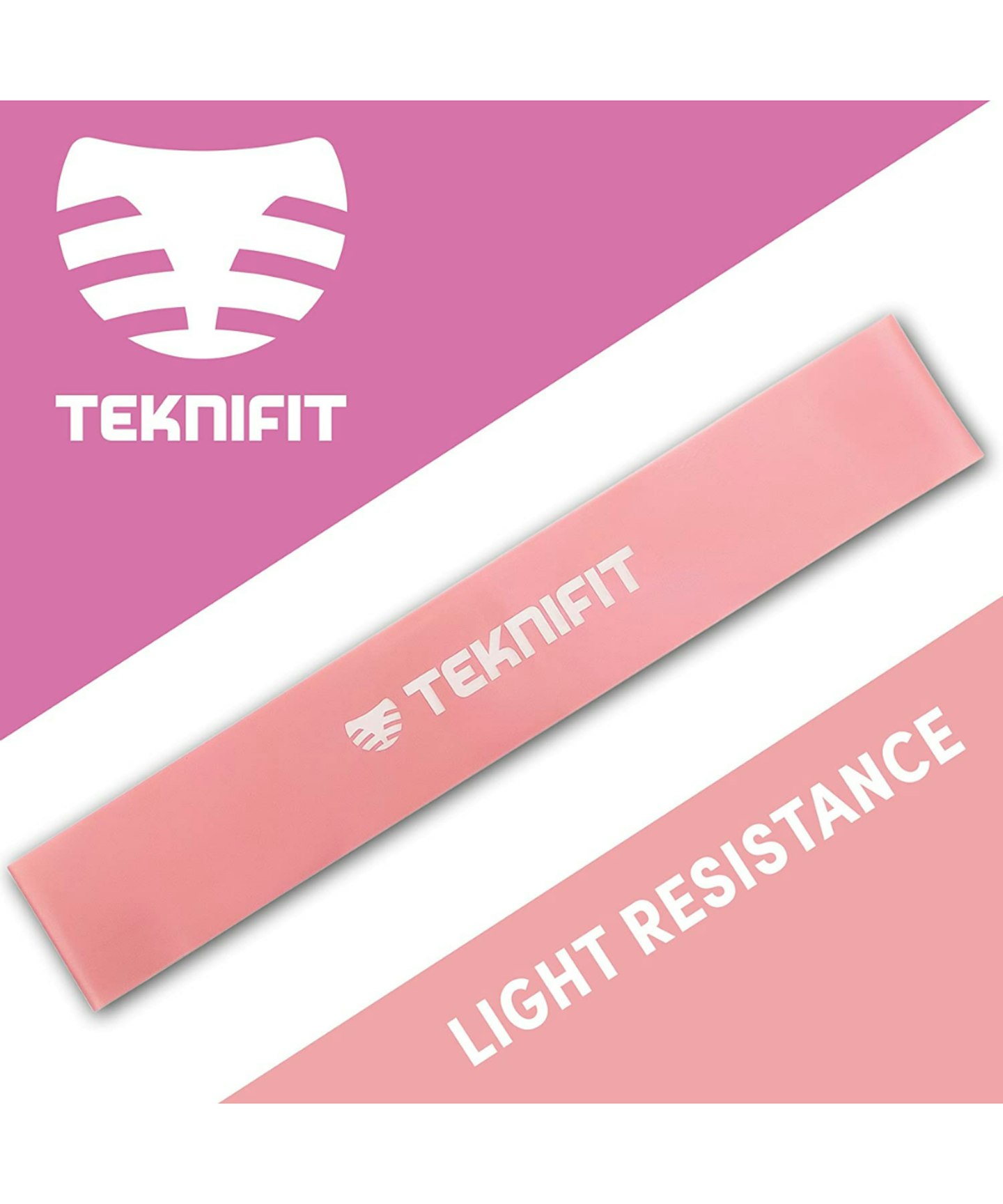 1 of 8
CREDIT: Amazon
Teknifit Light Resistance Band, £2.99
This infamous Amazon option comes in at only £2.99 and has over 500 reviews. Grab them quick.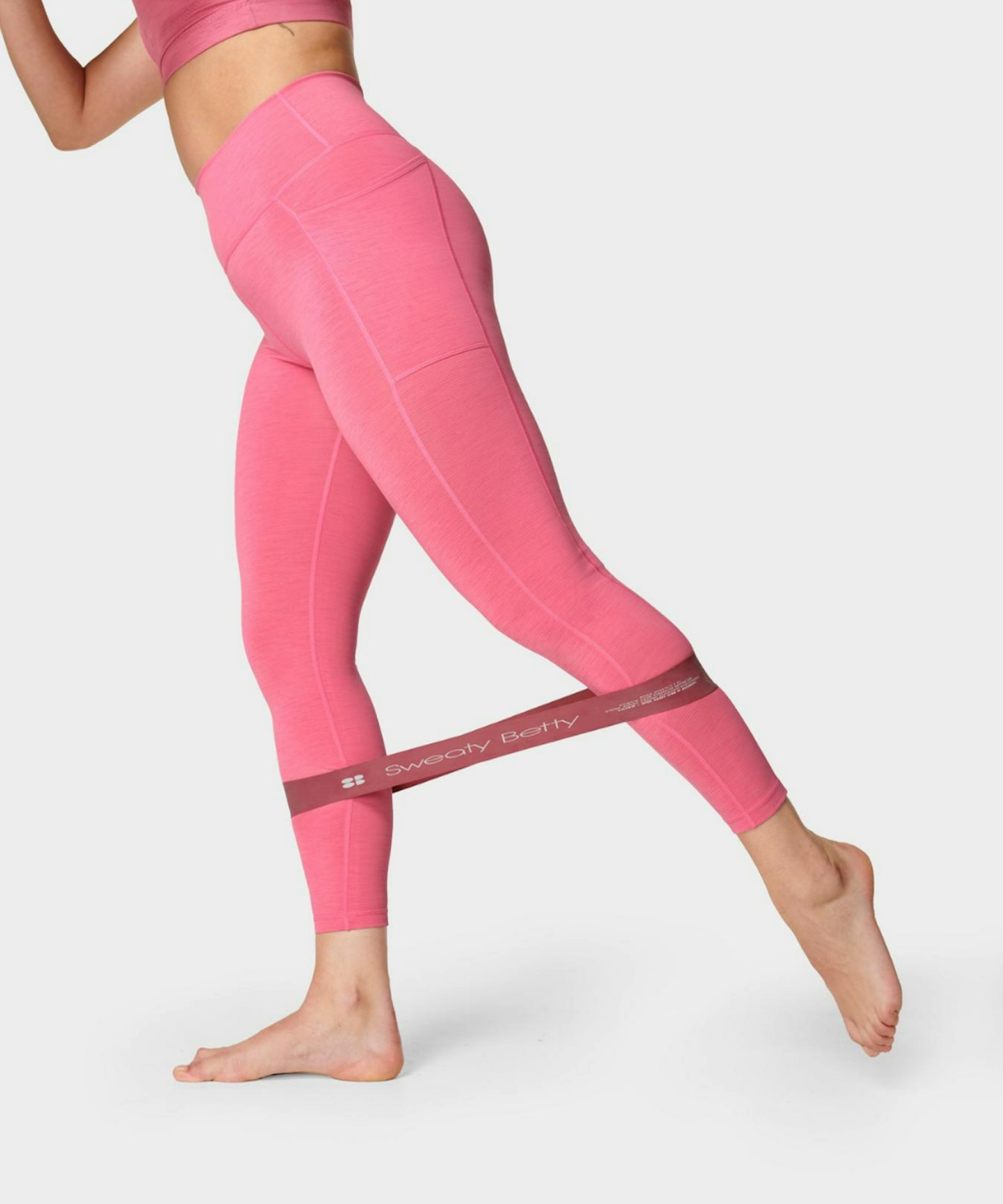 2 of 8
CREDIT: Sweaty Betty
Sweaty Betty Power Resistance Loop 5 Pack, £15
Sweaty Betty has some of our favourite workout gear and now you can get their latex resistance bands too. You get five in a pack so you won't run out.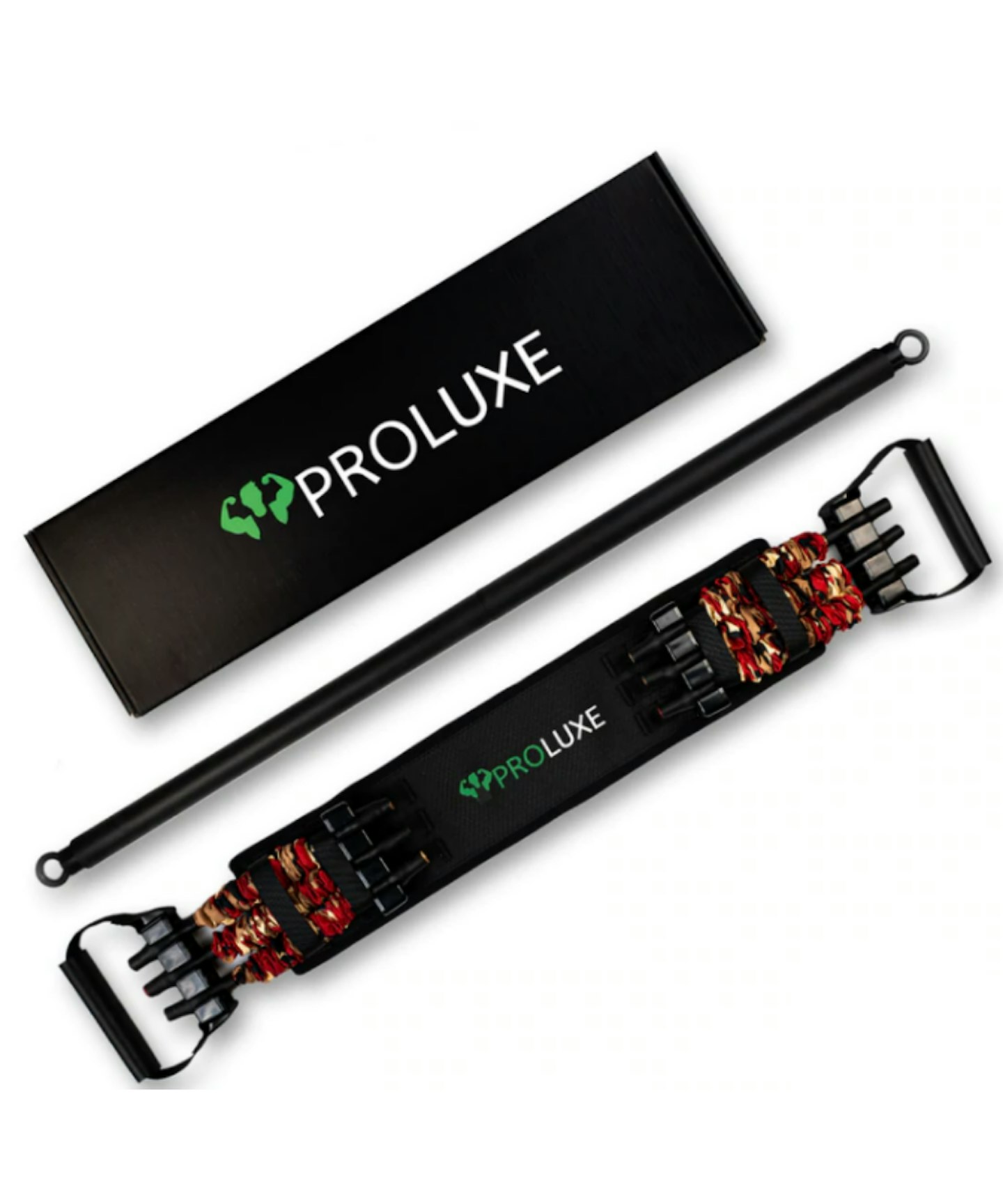 3 of 8
CREDIT: Gymproluxe
Gymproluxe™ Band and bar set, £99.99 WAS £199.98
Want more for your money? Invest in this Gymproluxe set which has a band and bar that you can use to up your home workout.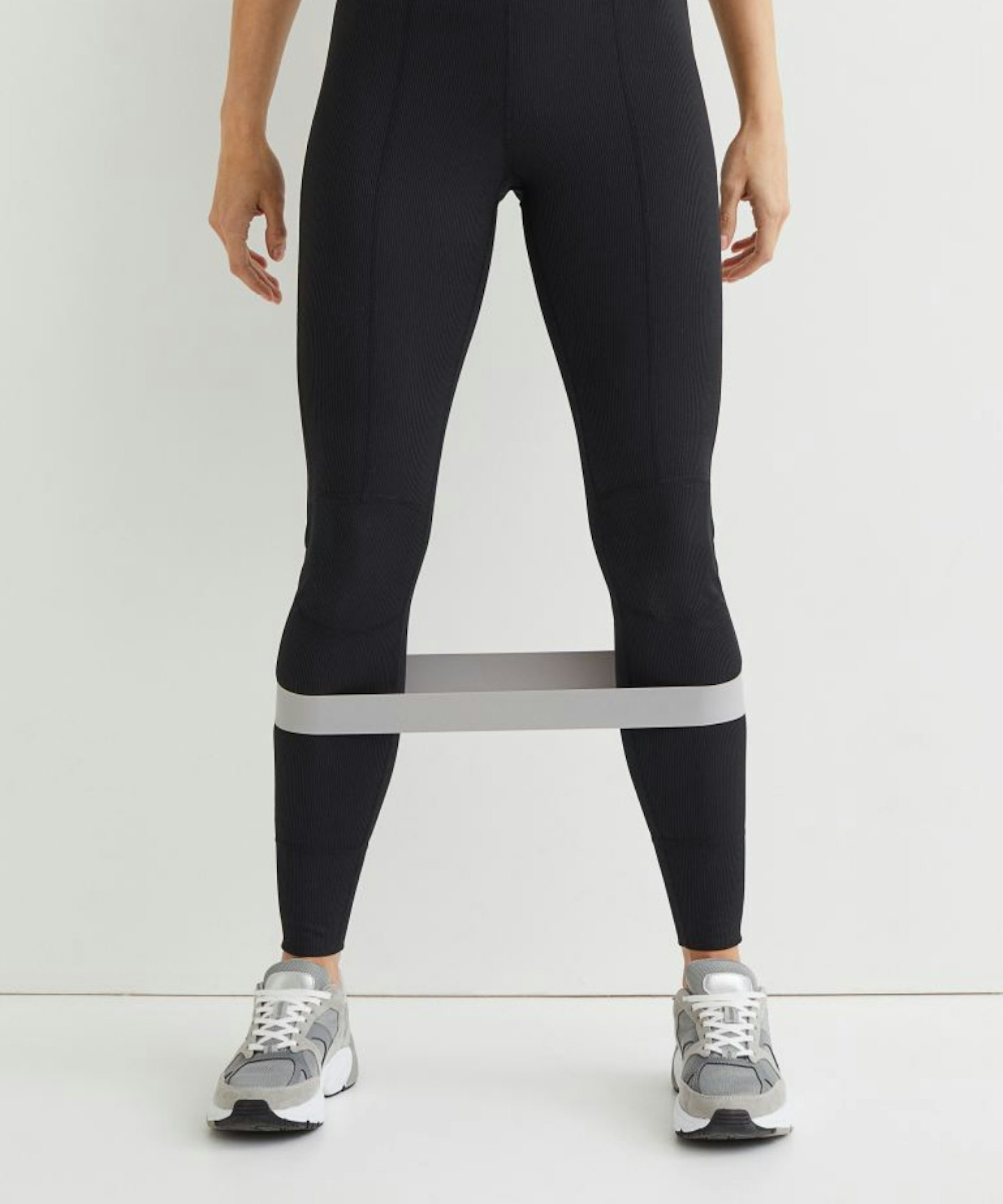 4 of 8
CREDIT: H&M
H&M 3-pack resistance bands, £12.99
H&M even have their own selection of resistance bands, this option in white, black and grey - or you can get a funky bright selection too.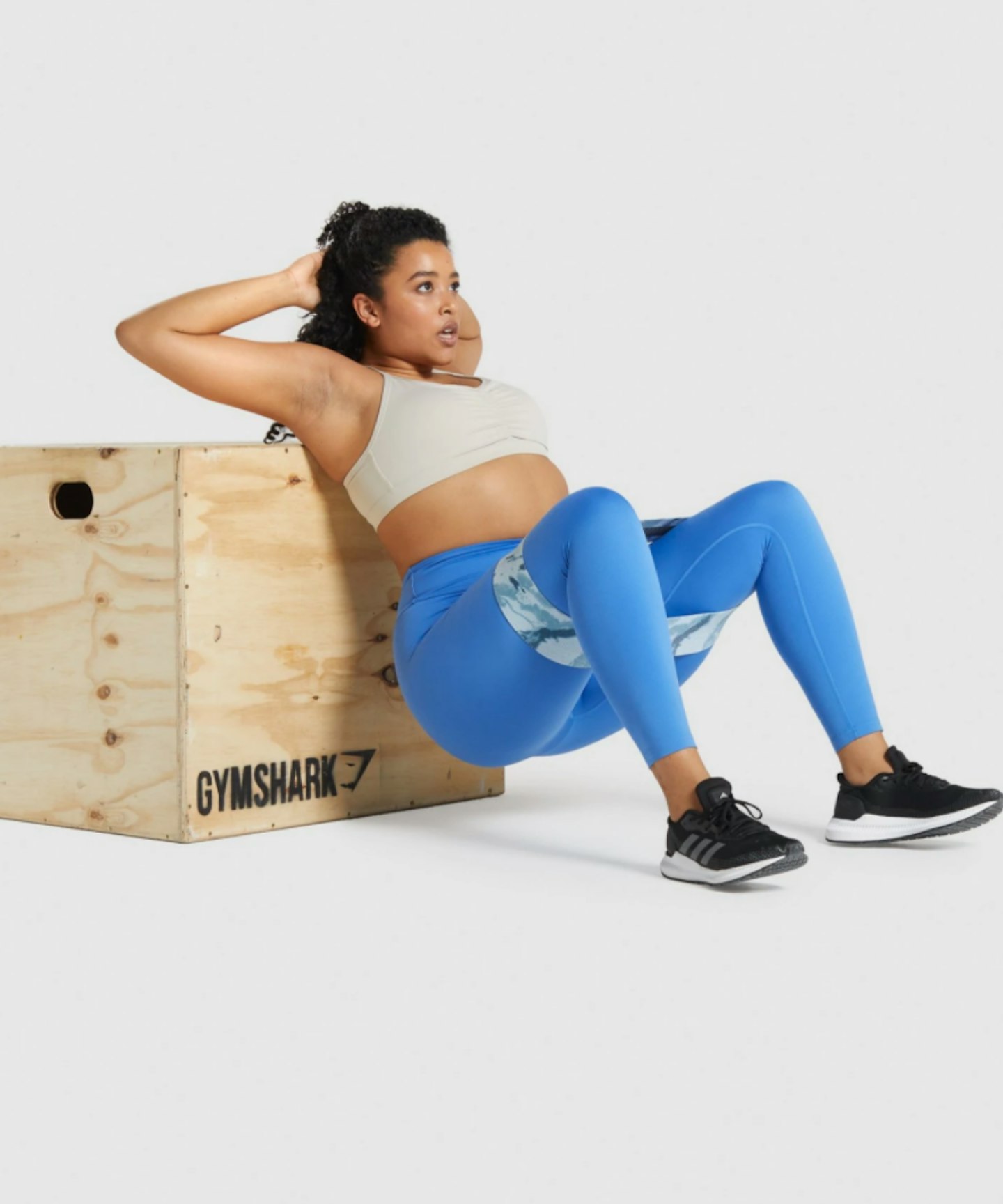 5 of 8
CREDIT: Gymshark
Gymshark Medium Resistance Band, £15
Gymshark are workout legends and they have their own selection of resistance bands - we like this blue print medium option. They have other resistances and long versions too.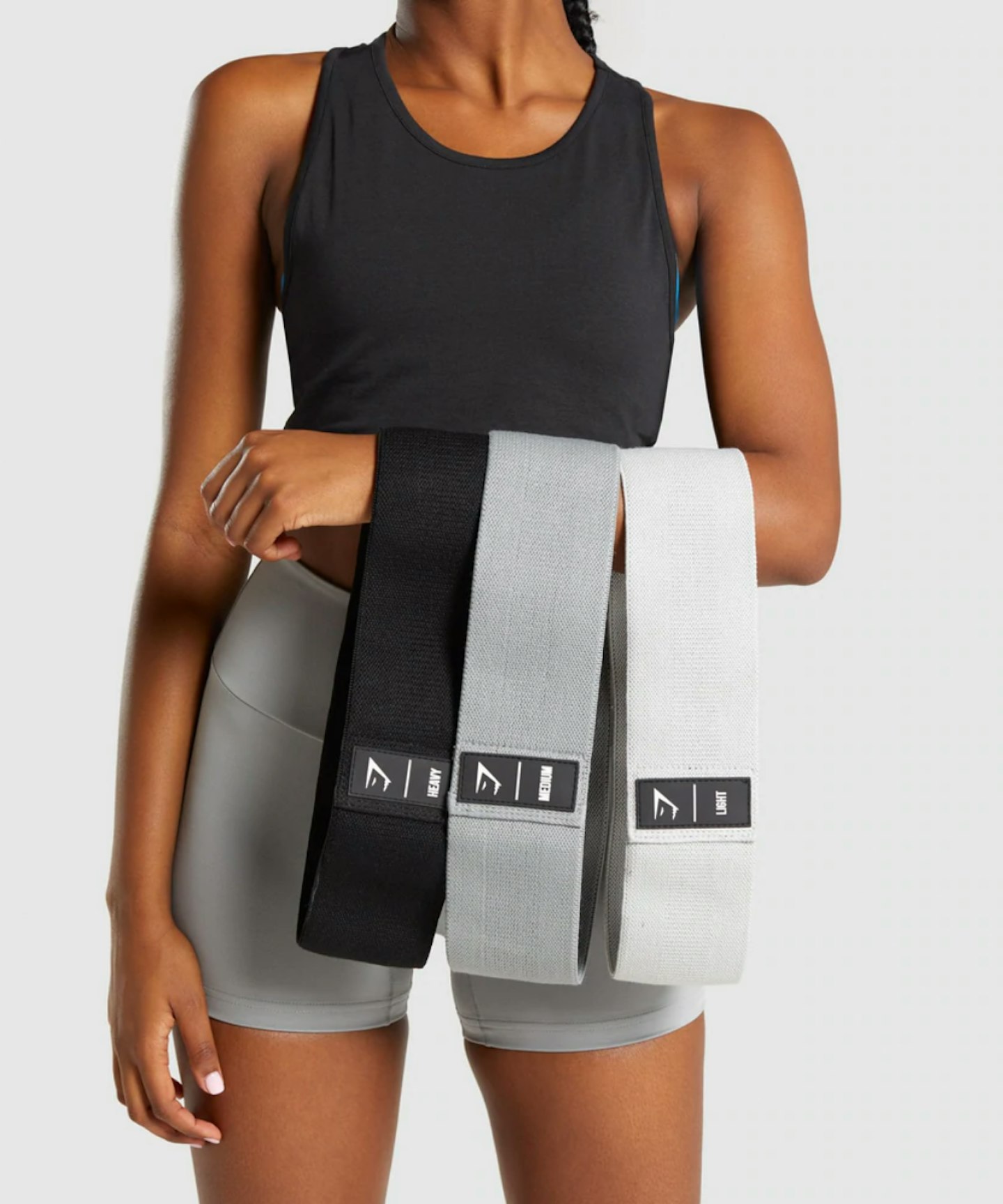 6 of 8
CREDIT: Gymshark
Gymshark Glute Set (3-pack), £35
Another Gymshark favourite, this resistance band set is made particularly with glutes in mind. With three different levels, your tush will be burning.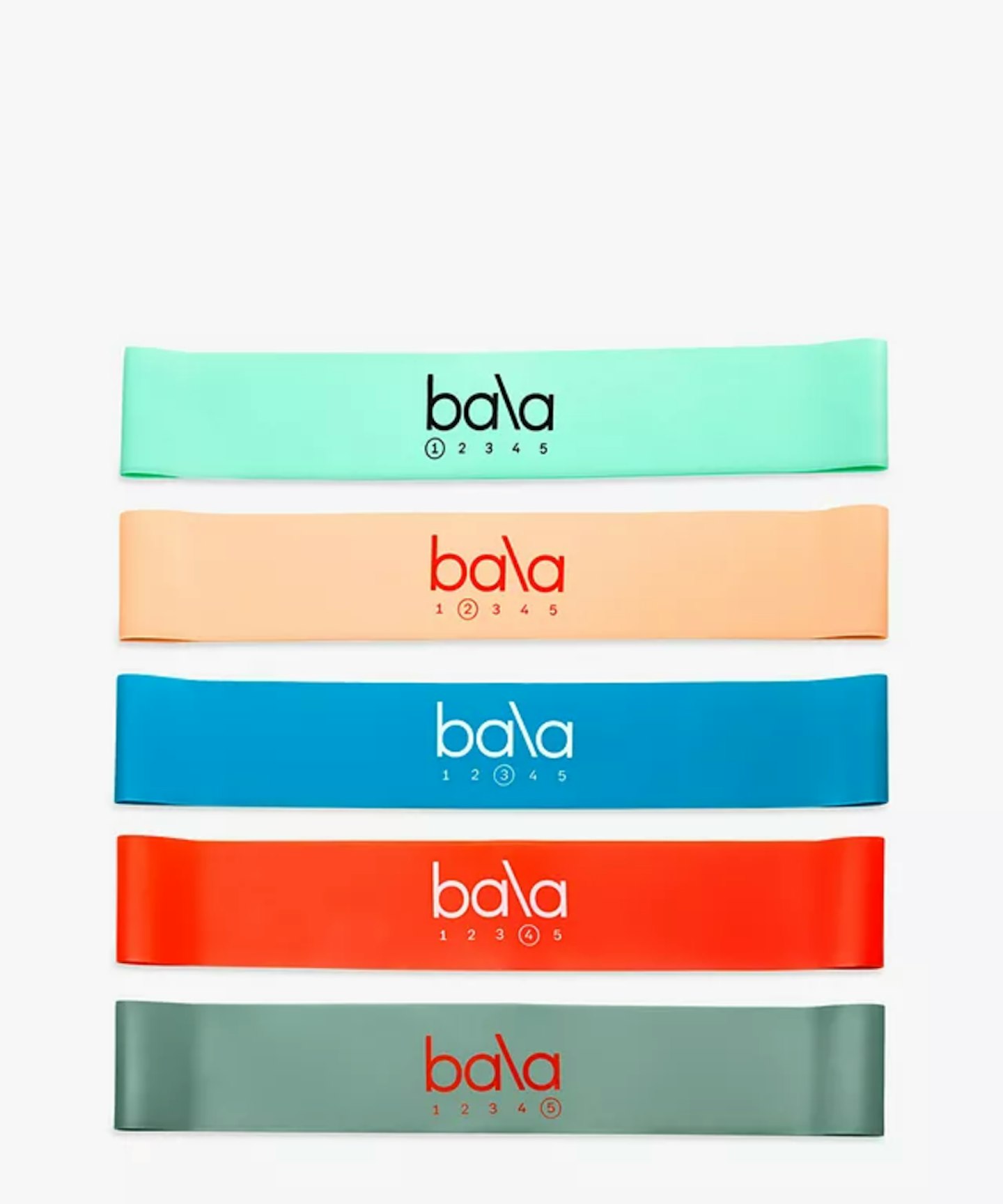 7 of 8
CREDIT: Bala
Bala Resistance Bands, Set of 5, £21.95
These Bala bands are vibrant, funky and have motivational phrases on the back to really push you in your workout. Comes with a cute holder, too.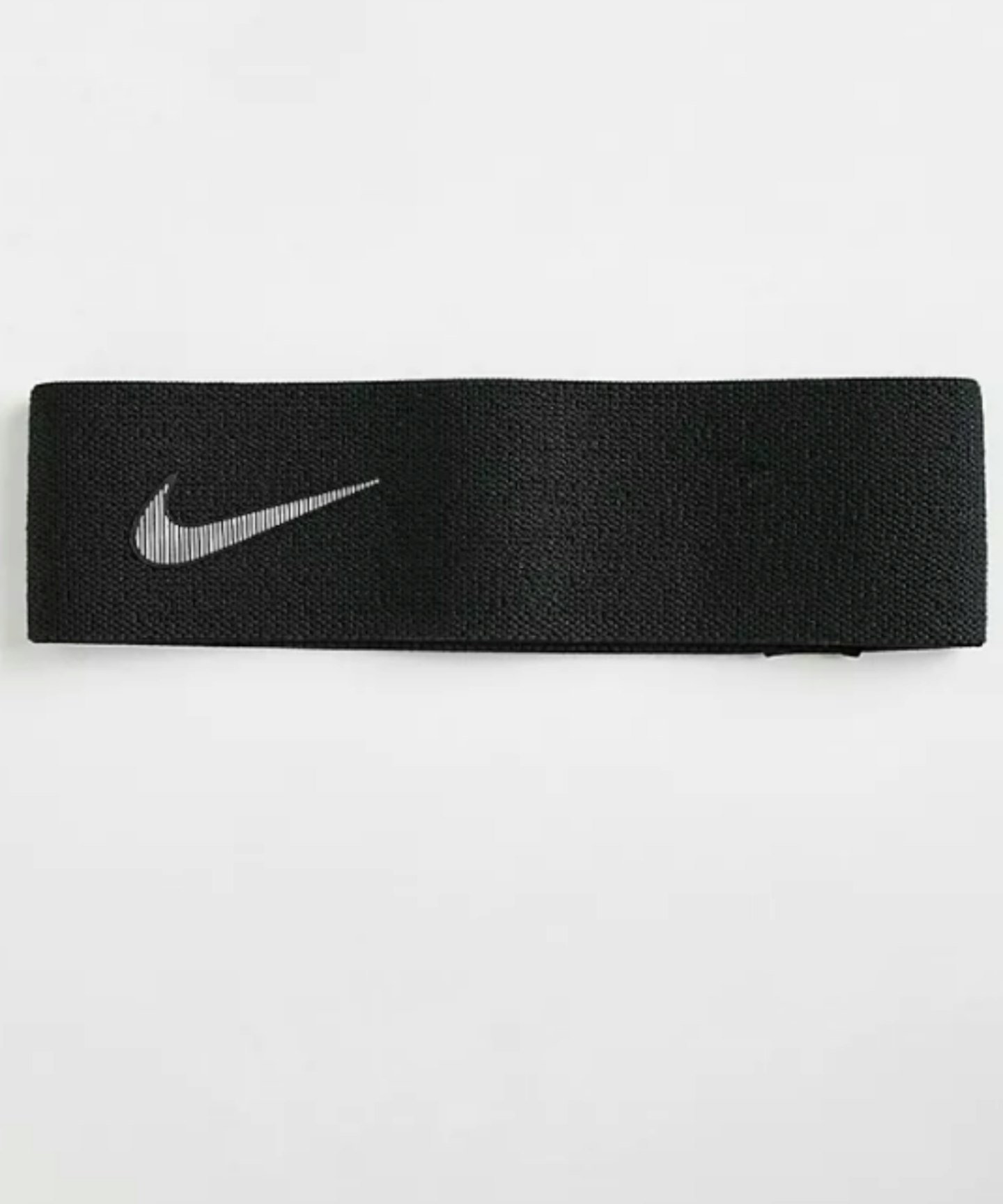 8 of 8
CREDIT: ASOS
Nike Swoosh Resistance Loop, £11.05 WAS £26
We can't resist anything from the Nike brand, and this 'Swoosh' resistance band is high quality and durable. It also has added grip with the inner silicone tape.
What exercises can I do with resistance bands?
The Arm Toner (aka the shoulder press)
'Stand on a longer band with your feet hip-width apart,' says Chloe. 'Keep your core engaged and your tailbone tucked. Grab the sides of the band with both hands and press straight up over your head, trying to keep your shoulders down away from your ears and your core engaged to avoid the ribs from popping. Then slowly lower your hands back to the starting position. Do three sets of 12-15 repetitions.'
The Leg Lift (aka the fire hydrant)
'Place a smaller band just above your knees. Position yourself on all-fours with your hips over your knees and shoulders over your wrists,' Chloe advises. 'Keeping core tight and legs bent in a 90 degrees angle, squeeze your right bum and lift your right leg out to the side without opening your hips. Keep your knee above the foot and in alignment with your hip. Hold it at the top for 2 seconds and then return to all-fours. Repeat 10 times and then on the left leg. Repeat for 3 sets.'
The Ultimate Butt Builder (aka the crab walk)
'Loop a small resistance band around your knees and stand with feet hip-width apart,' says James Golden. 'Do a shallow or quarter squat and take a small step to your right and follow with your other foot while maintaining an upright posture, staying in the squat position. After 10 continuous steps, repeat starting with the other leg going the other way. Repeat both sides 3 times.'
The Core Shaper (aka the wood chop)
'Tether a larger resistance band to a doorknob (door closed!) or sturdy object,' says James. 'With your right side facing the door, grab the band at the other end with both hands. With arms extended, rotate your torso away from the door. Repeat 10-12 times on both sides. Keep shoulders level and ensure hands remain between the shoulders and chest to maximise the impact on the core.'
READ MORE: The Best Gym Equipment To Help You Work Out From Home
READ MORE: 7 Of The Best At-Home Workouts Including An Exclusive Grazia x Sweaty Betty Video
READ MORE: We Found The Scrunch Bum Leggings That Celebrities Are Obsessed With