You don't need us to tell you why staying hydrated is king but glowing clear skin, improved concentration, and smooth digestion are just a few of the benefits. As we're stepping away from buying bottled water, you'll need a trusty reusable bottle by your side to ensure you can get your daily fill.
There's nothing worse than getting a leaky water bottle and the fear that arises when you feel a damp patch in your bag. If you're carrying your laptop on the go, too, this is a certified nightmare.
READ NEXT: The Expert-Approved Supplements That Really Are Worth Embracing In 2022
To save you wasting money on faulty bottles, we've shared the best water bottles that won't actually leak that are both practical and stylish. We're not saying this is a must but getting a new chic water bottle always encourages us to up our water game.
There's literally something for everyone: double-insulated water bottles for beautifully chilled water at all times, sports bottles for staying hydrated during your workouts, and water bottles with straws for easy sipping at your desk. And none of them will leak - perfection.
Best Leak-Proof Water Bottles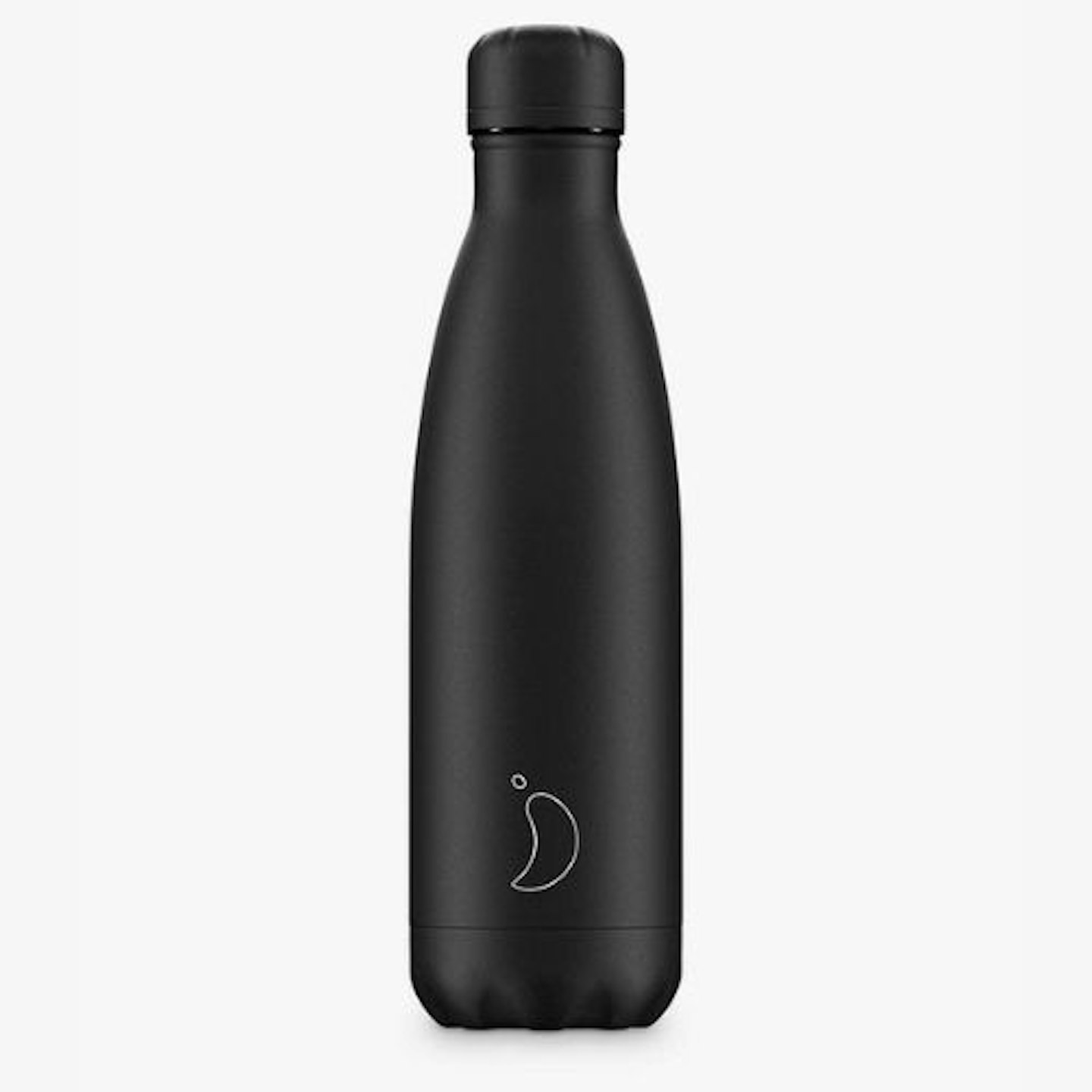 1 of 11
Chilly's Vacuum Insulated Leak-Proof Drinks Bottle 500ml
No doubt you'd have spotted a few of these across the office, and for good reason. A reusable water bottle that's become a statement accessory, it's available in solid colours or a range of designs. The bottle is double-walled to keep your drinks cold for up to 24 hours, or that must-have coffee hot for 12 hours. BPA-free and leak-proof, you won't need to worry about spills or drips in your bag.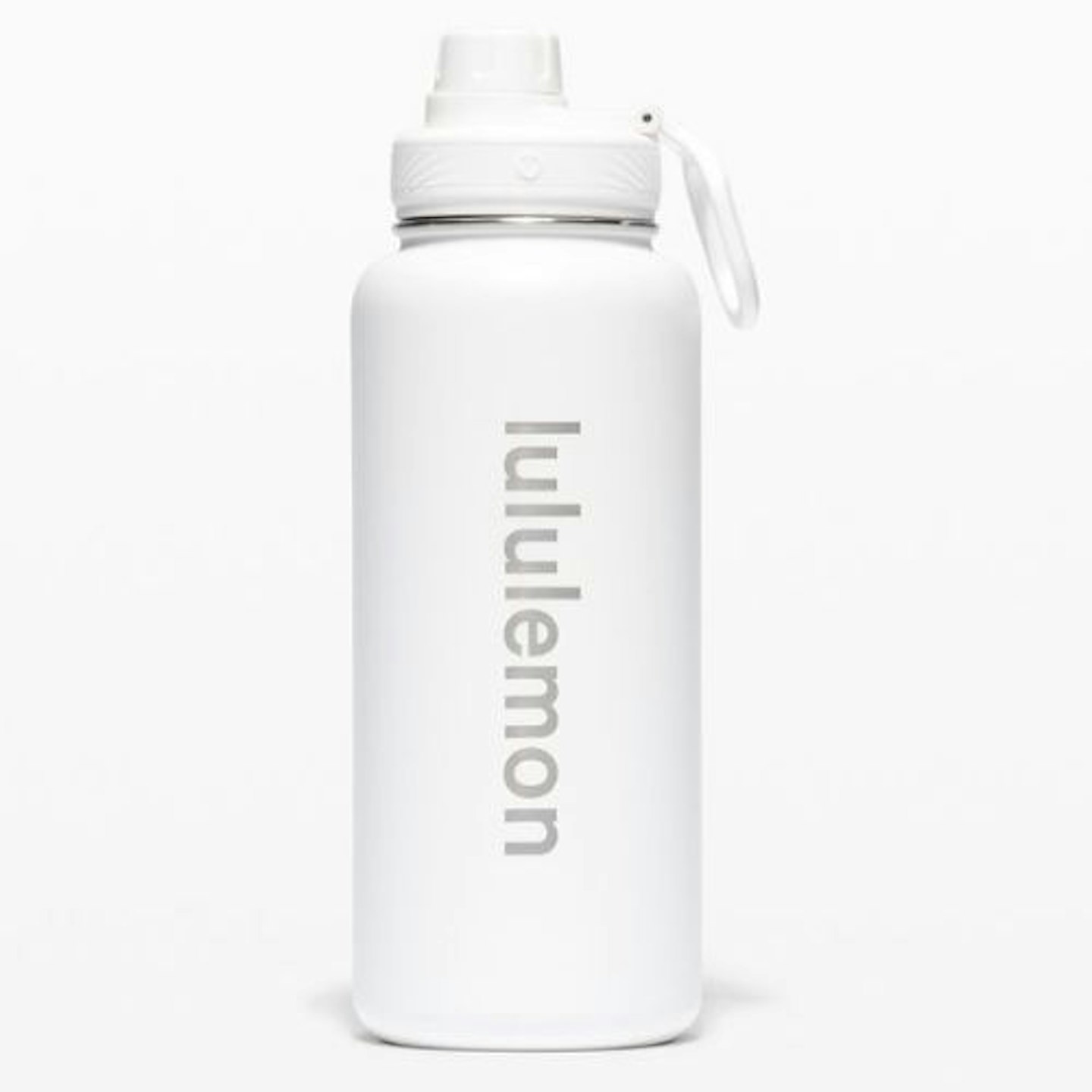 2 of 11
Lululemon Back To Life Sport Bottle 946ml
Lululemon is one of our all-time favourite places to shop for high-quality gym wear, so it's no surprise the brand has pulled it out of the bag with a leak-proof water bottle. Designed for on the move, it's double-walled to keep your bottle condensation-free and powder coated so you can keep a grip, even when your hands get sweaty. The only drawback is it might be a little big to fit in the cupholders on cardio equipment at the gym. No biggie.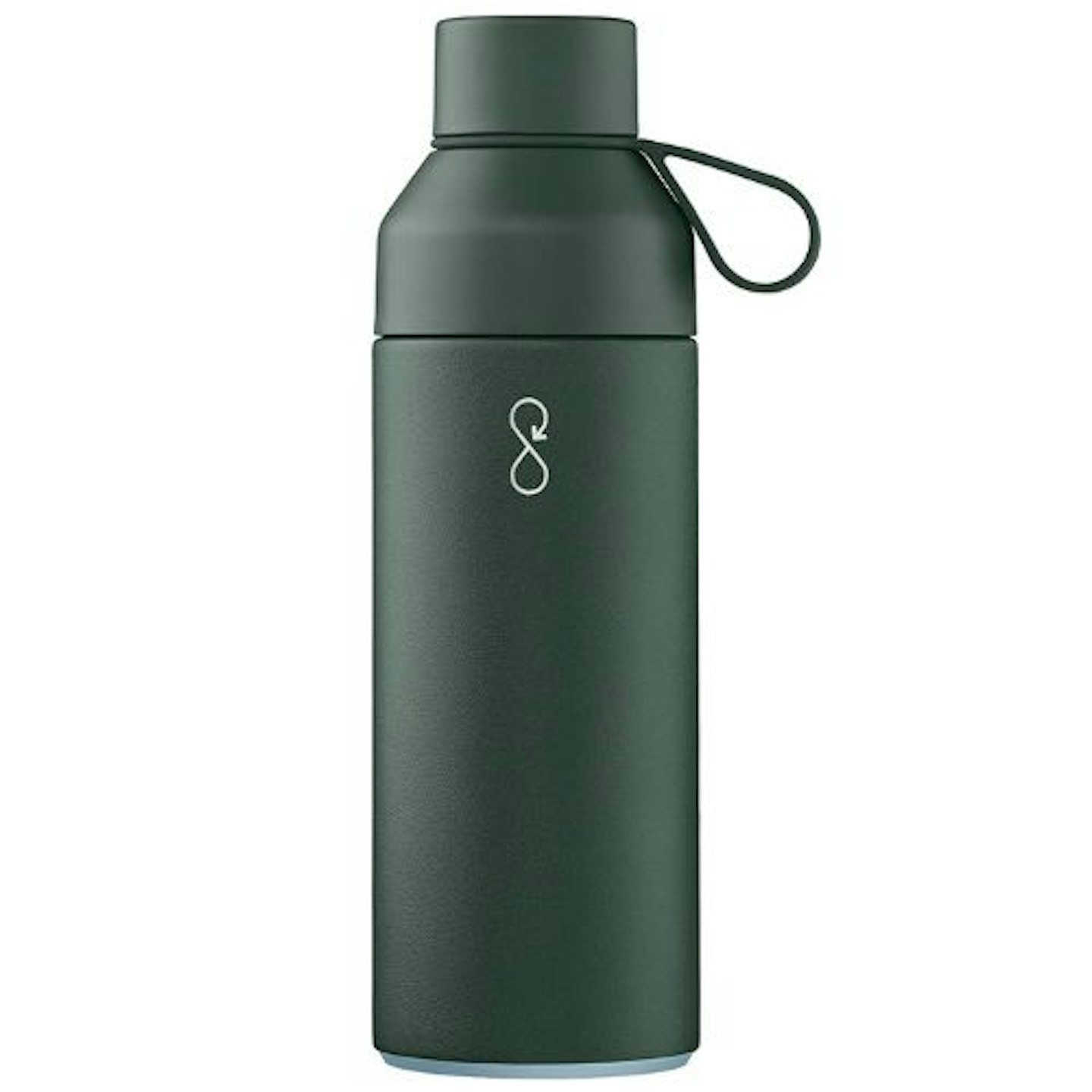 3 of 11
Ocean Bottle 500ml
This award-winning bottle will keep your cold drinks cold, hot drinks hot, and it goes one step further to save the planet. It's made from upcycled plastic and your purchase pays for ocean-bound 1,000 plastic bottles to be collected before they reach the ocean. Local collectors in coastal communities exchange this plastic for money and things they need. And it's leak-proof.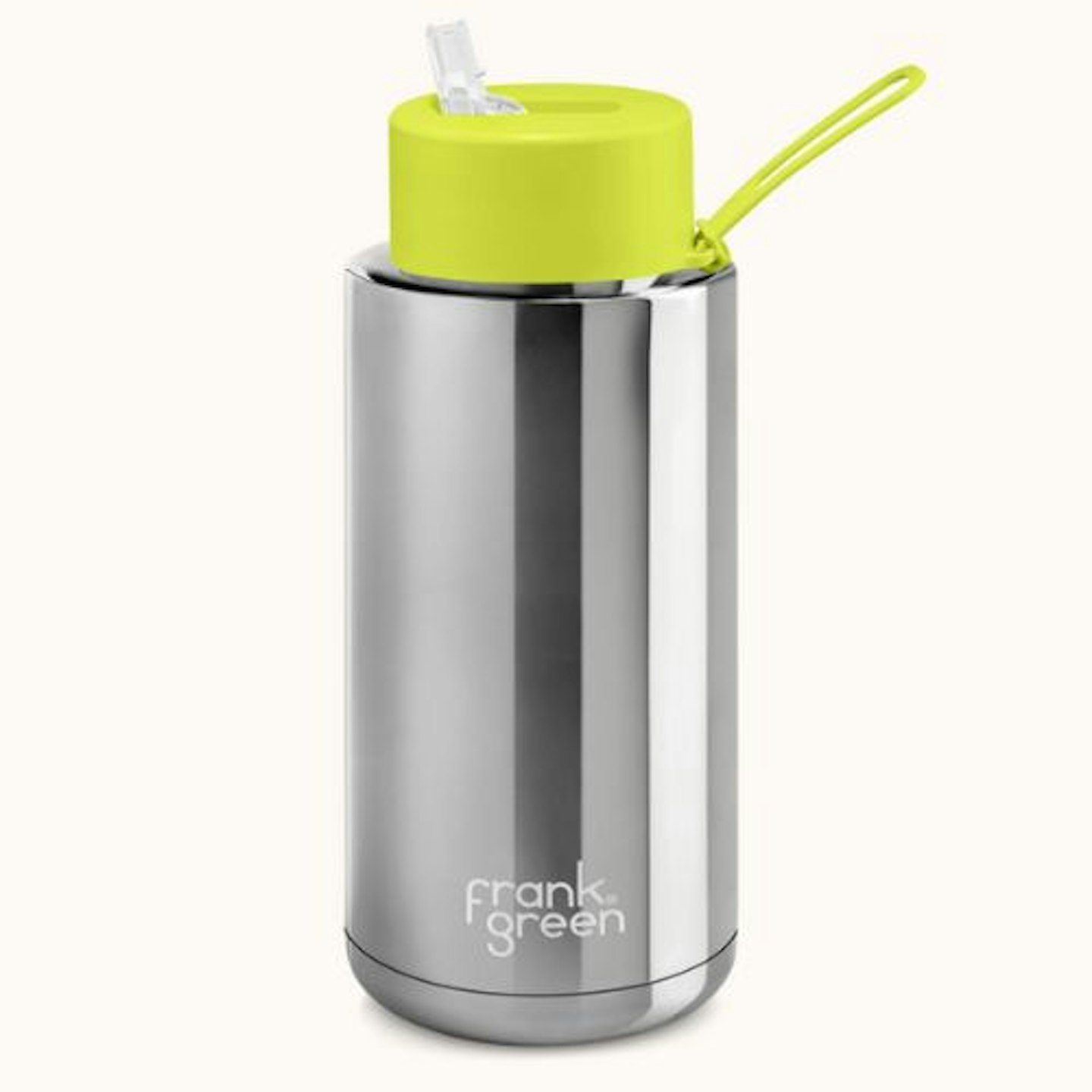 4 of 11
Frank Green Ceramic Reusable Bottle 1L
Frank Green has created reusable water bottles that won't spill or leak, and that you can fully customise. Choose your size, custom colour combo, choice of lid, and even add a tea infuser if you so wish. Create a bottle as unique as you. With a multi-award-winning product design, this stylish ceramic bottle has curves in all the right places - if there was ever a bottle to treasure, this is it.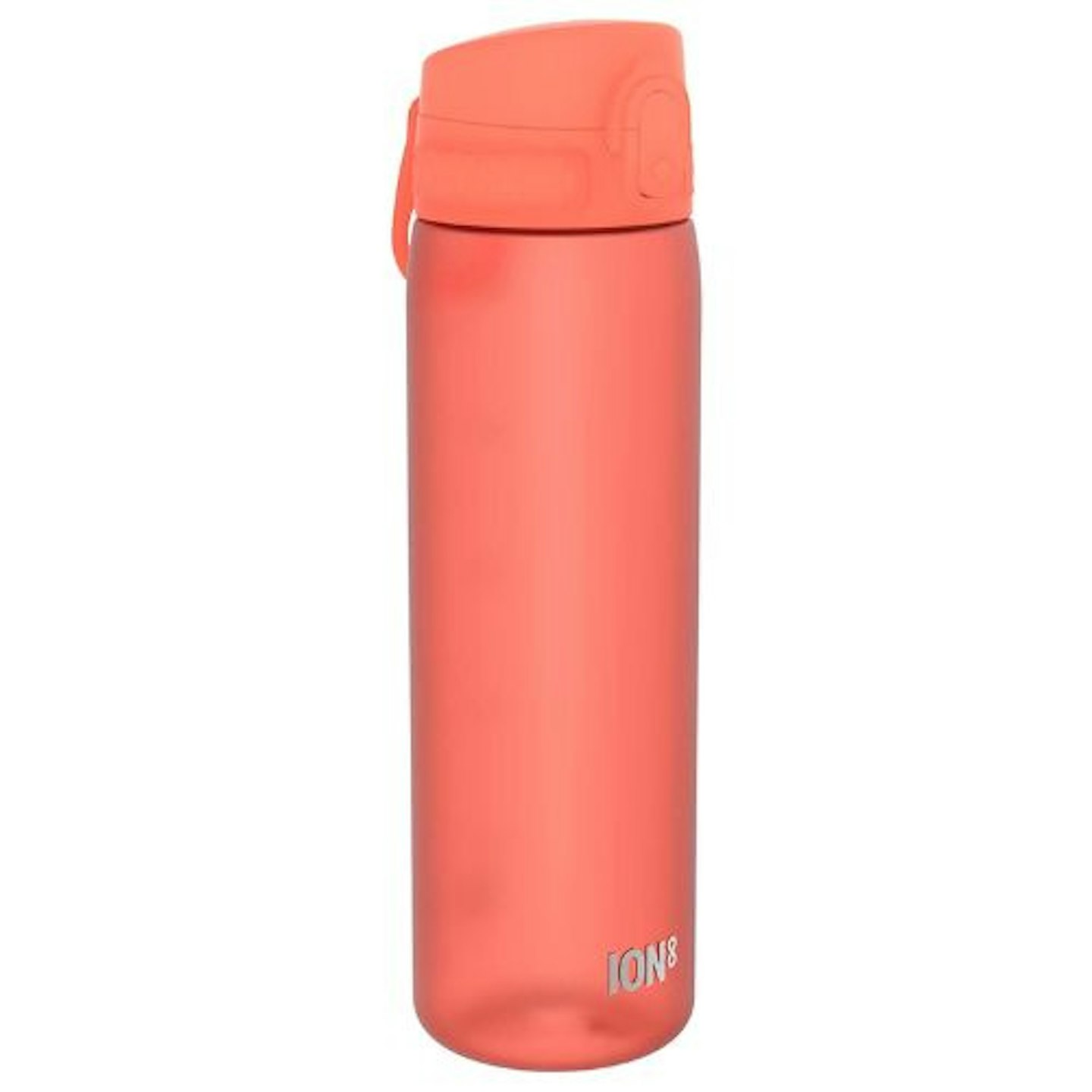 5 of 11
Ion8 Leak Proof Slim Water Bottle 500ml
With rave reviews, the Ion8 water bottle is an affordable option that'll still deliver those leak-free results. Slim and measuring just the width of a can, it has a soft feel texture and a hygienic spout that flips open with a one-click action. Perfect for getting that quick hit of H2O in an instant. It is made from plastic, but don't worry, it's phthalate- and BPA-free, and non-toxic.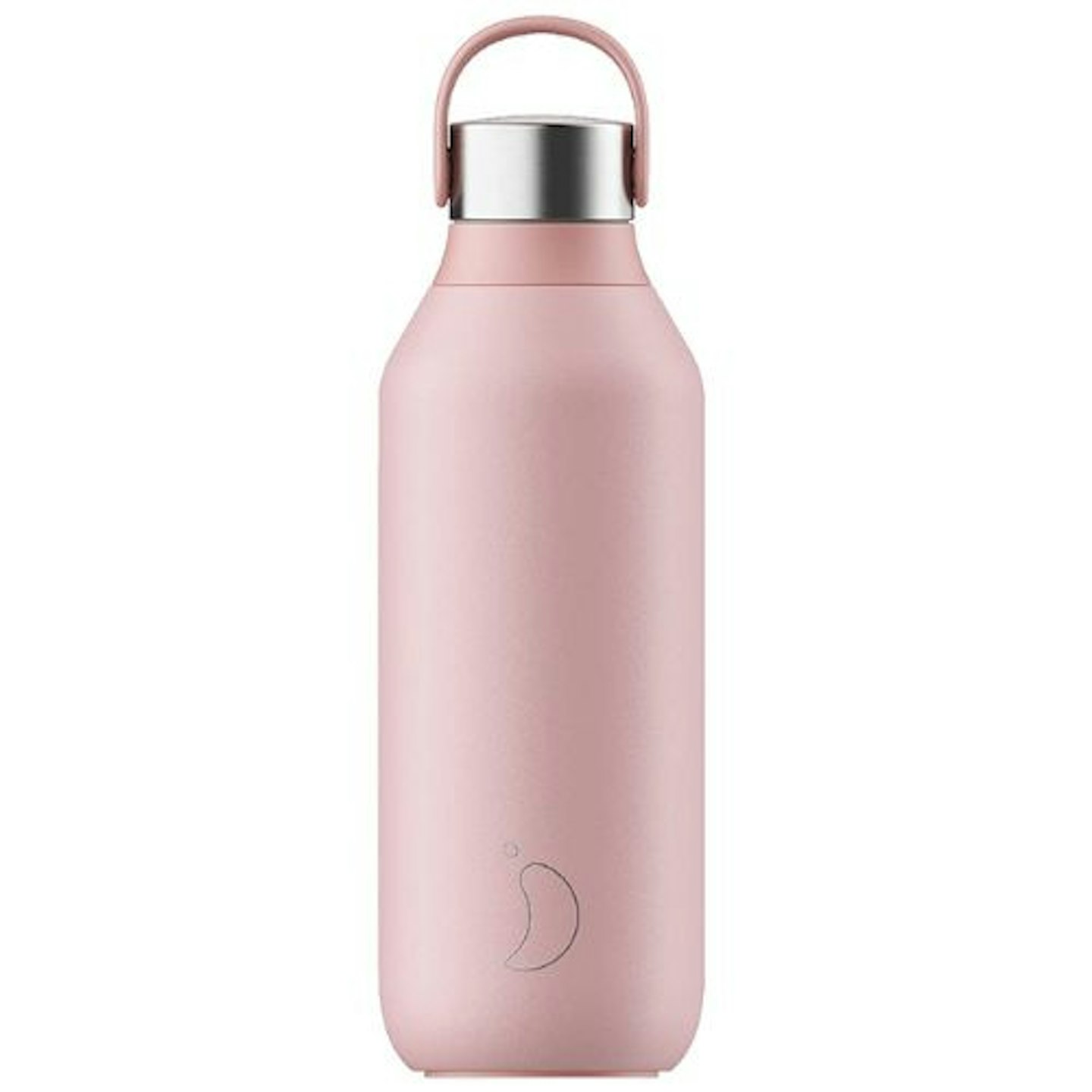 6 of 11
Chilly's Series 2 Insulated Leak-Proof Drinks Bottle 500ml
Another entry from Chilly's, can you blame us? Its Series 2 water bottle is equally leak-proof and won't condense thanks to the double-wall vacuum technology. This one features a customisable carry loop and an anti-microbial, wide, non-metallic drinking collar for comfortable and hygienic sipping. Some prefer the size and shape of this one as a better fit for handbags.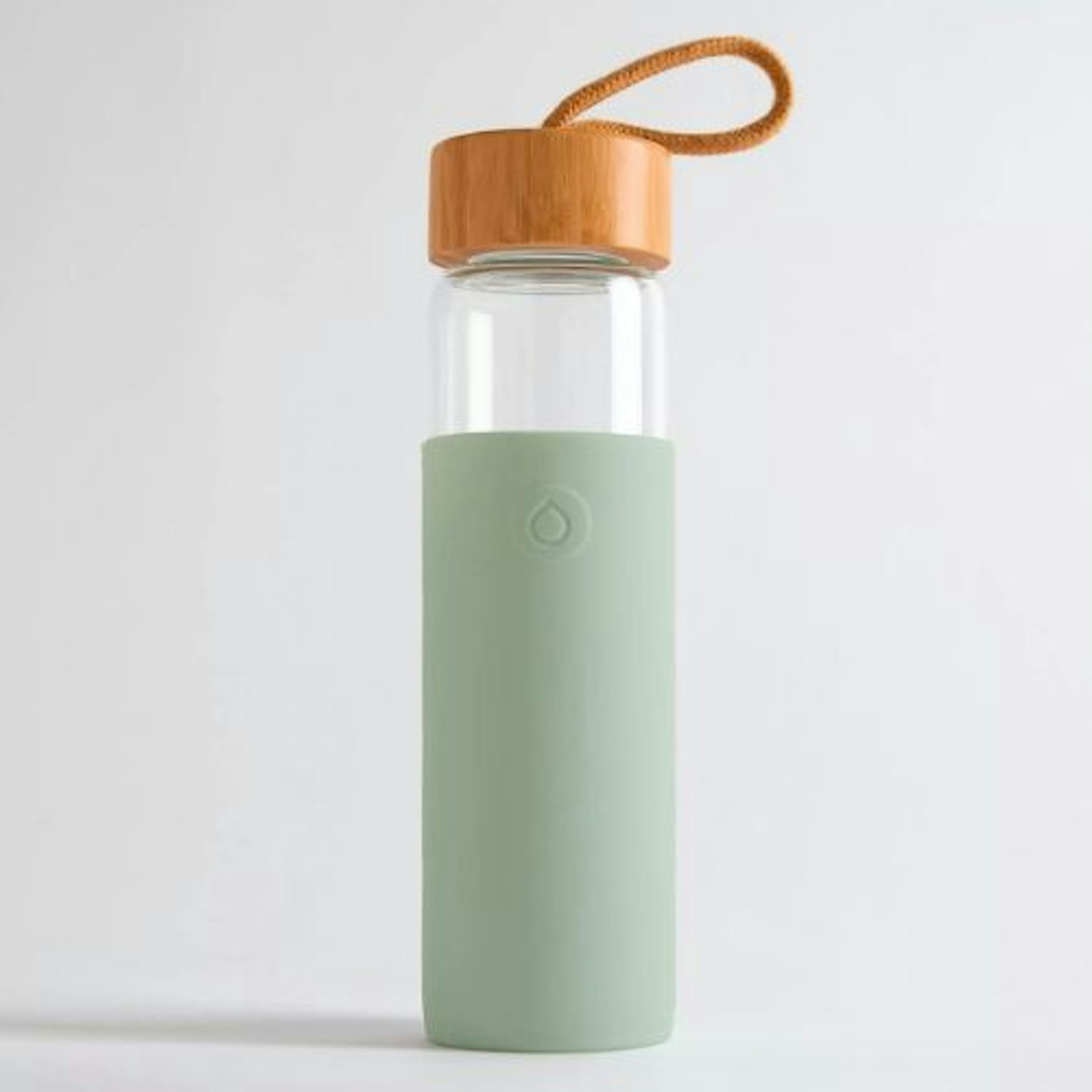 7 of 11
The Agua Bottle 550ml
If you're looking for a sustainable bottle that also looks chic, Agua London makes sleek water bottles that are changing up the water bottle game. With a bamboo lid, glass body, and silicone sleeve, all the materials are made sustainably and with a high-quality luxury finish. It's free-from that plastic or metal after-taste and with 100ml markings in the sleeve slits, you can keep track of your water intake.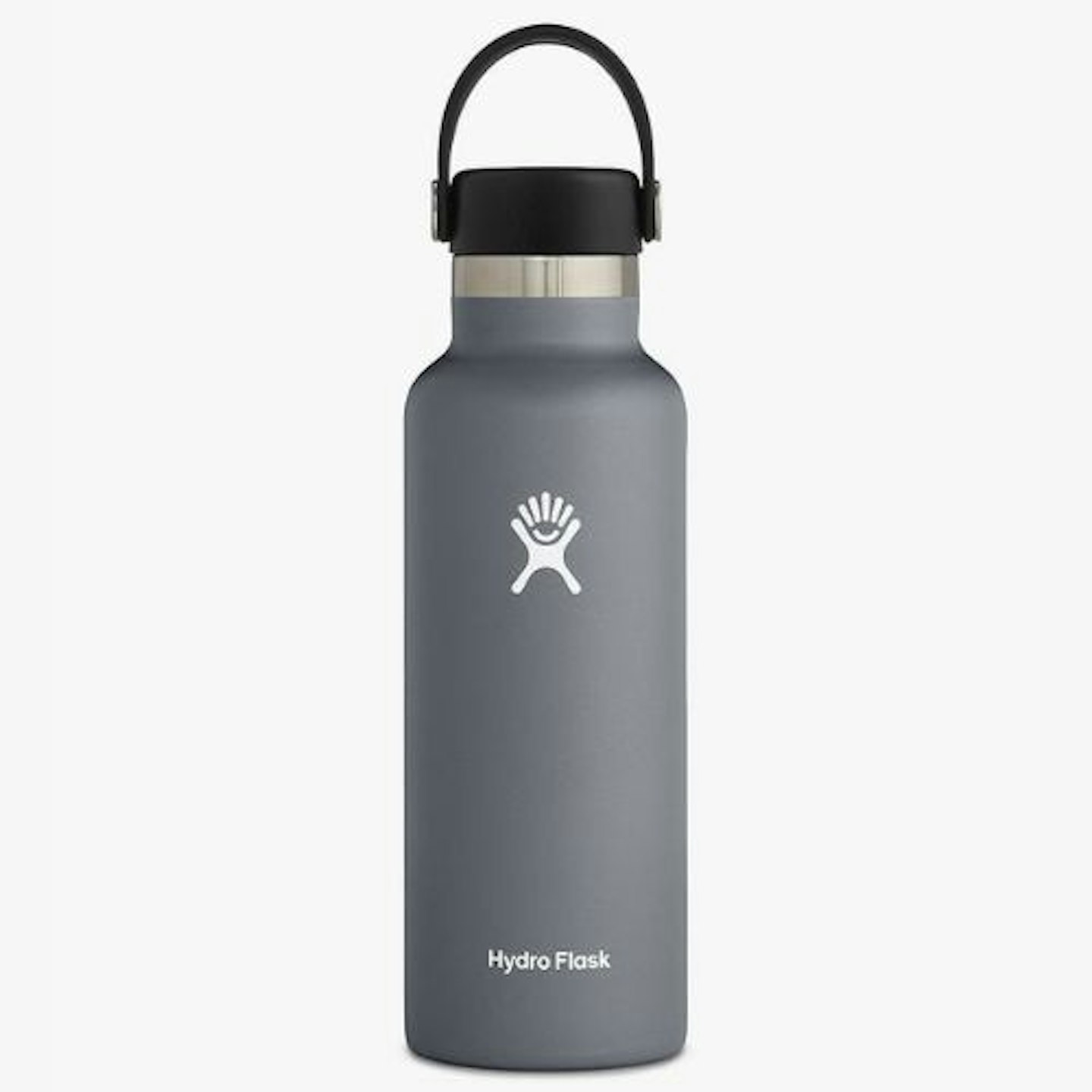 8 of 11
Hydro Flask Double Wall Vacuum Insulated Stainless Steel Drinks Bottle 532ml
Stash this one in a bag and feel confident that the rest of your stuff will survive the journey. The Hydro Flask has TempShield insulation that eliminates condensation and keeps beverages cold for up to 24 hours. Its durability makes it a good pick for those who are a little more adventurous with the benefit of a carry handle to swing it by your side.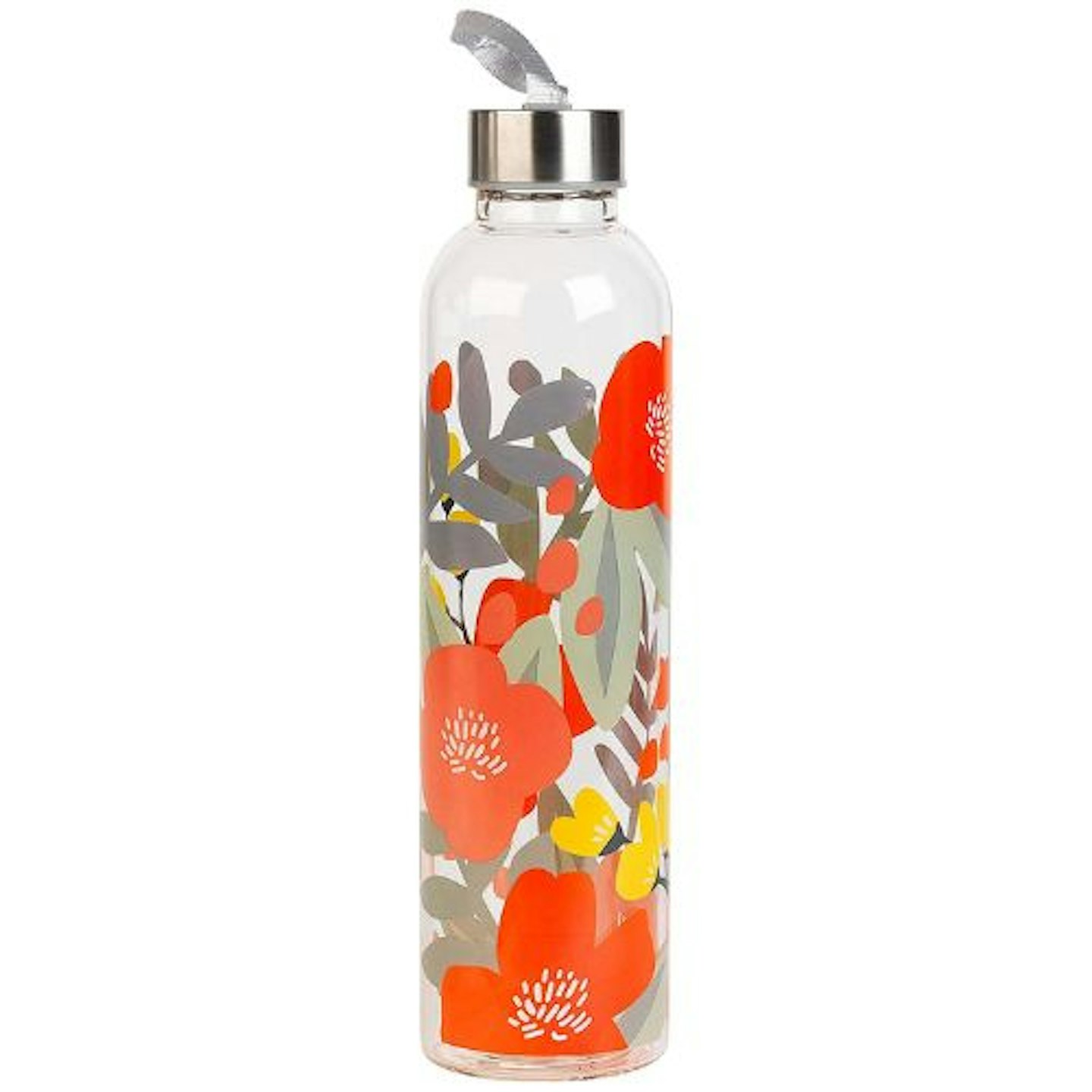 9 of 11
Cambridge Florencia Water Bottle 750ml
The Cambridge water bottle can easily become a staple in the home to have by your side. Just fill it with your favourite cold drink and the shock-resistant borosilicate glass bottle will keep it fresh and contained. We love the cute and colourful floral design and yet, you can still keep tabs on how much you've been drinking. Throw in some fruit for some extra refreshing hydration.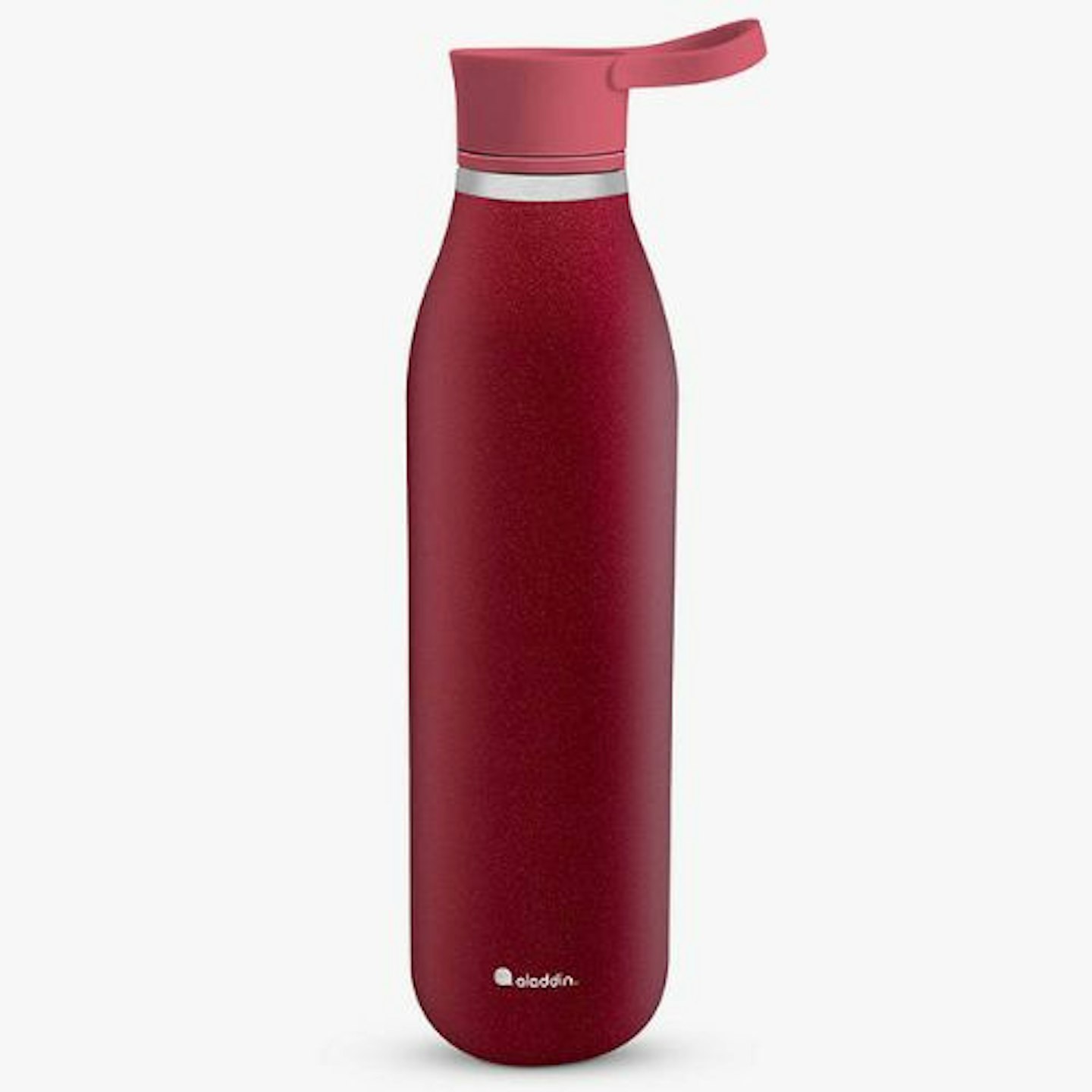 10 of 11
Aladdin eCycle Insulated Stainless Steel Leak-Proof Drinks Bottle 600ml
This water bottle is a triple threat: Easy to carry, leak-proof, and sustainable. Using Aladdin's latest sustainable material, eCycle, it's made with 90 per cent recycled stainless steel and will survive being reused and washed time again in the dishwasher. The soft and flexible finger loop makes it easy to carry, home and away, and we're always a fan of a smooth drinking spout for taking quick sips.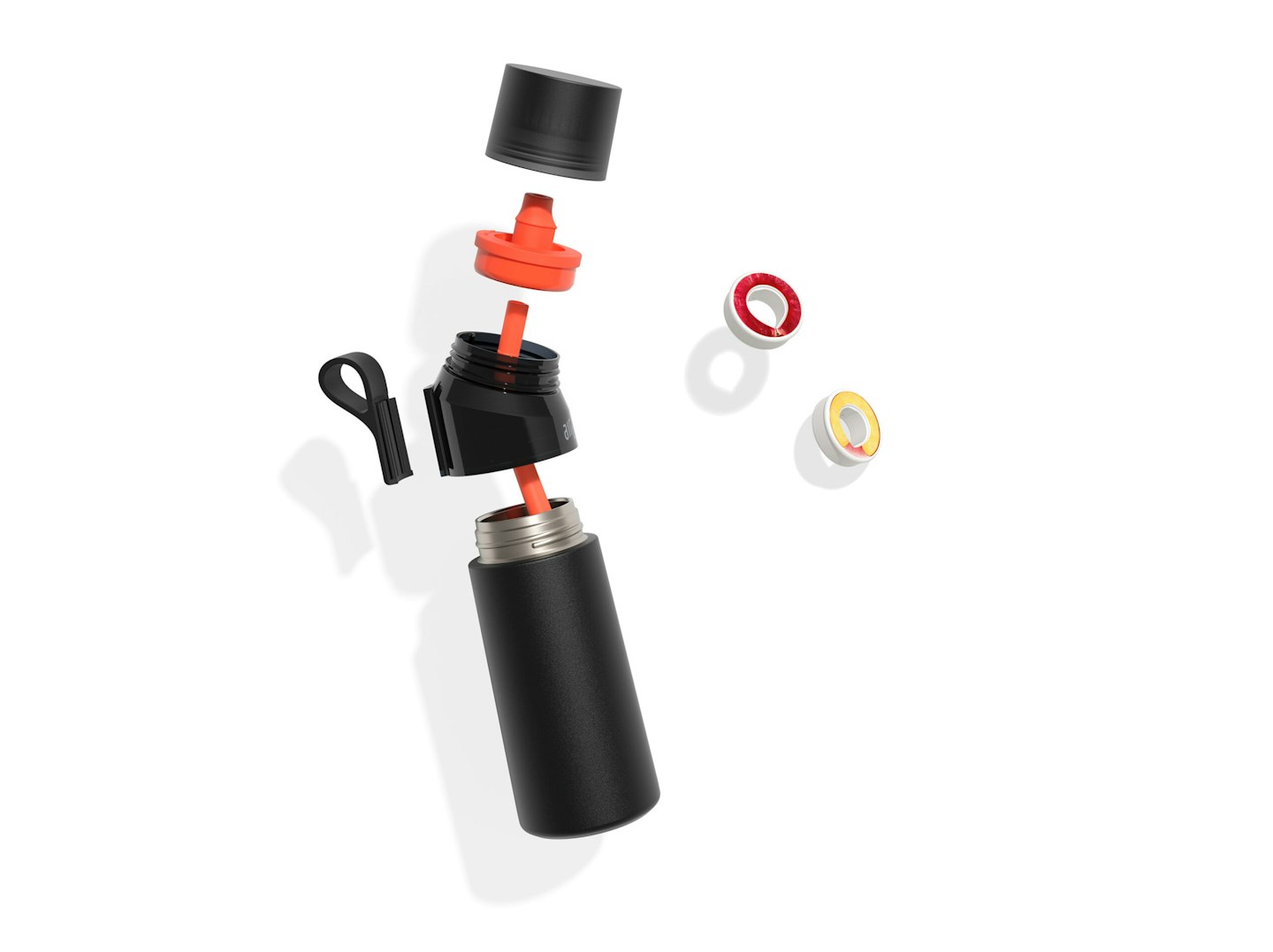 11 of 11
Air Up Steel Bottle Inc. 2 Pods
Social media's favourite new water bottle, the Air Up bottle, has launched a new steel version, which keeps your drink cold for up to 14 hours. The bottle's clever trick – and the thing that got it over 400million views on TikTok – is that it makes you think you're drinking flavoured water through scent alone. It comes with pods (flavours include lime, and orange and passion fruit) that sit on top of your bottle and which make you think you're drinking flavoured water.