With Easter round the corner, of course all anyone can think about is the impending influx of Easter eggs. In fact, search Easter on Google Trends and you'll find a ton of people searching for 'vegan Easter eggs'.
After the growth of interest that veganism has steadily enjoyed since 2016, finding a vegan Easter egg no longer needs to be a struggle. As more and more people become vegan, dairy-free chocolate offerings are becoming increasingly available.
Now, don't get us wrong, a lot of vegan chocolate does not deserve the name. Nor is it often cheap, but that's where we come in: here to try and test all of your vegan Easter egg options for you.
So, check out our guide to the best vegan Easter eggs of 2022 and trust, you can still eat your way to a junk food coma this Easter - you'll just be doing it with an alternative Easter egg. There are more than you think...
And when you've finished working your way through these? Here are some of the best Easter activities for kids for 2023.
SHOP: The Best Vegan Easter Eggs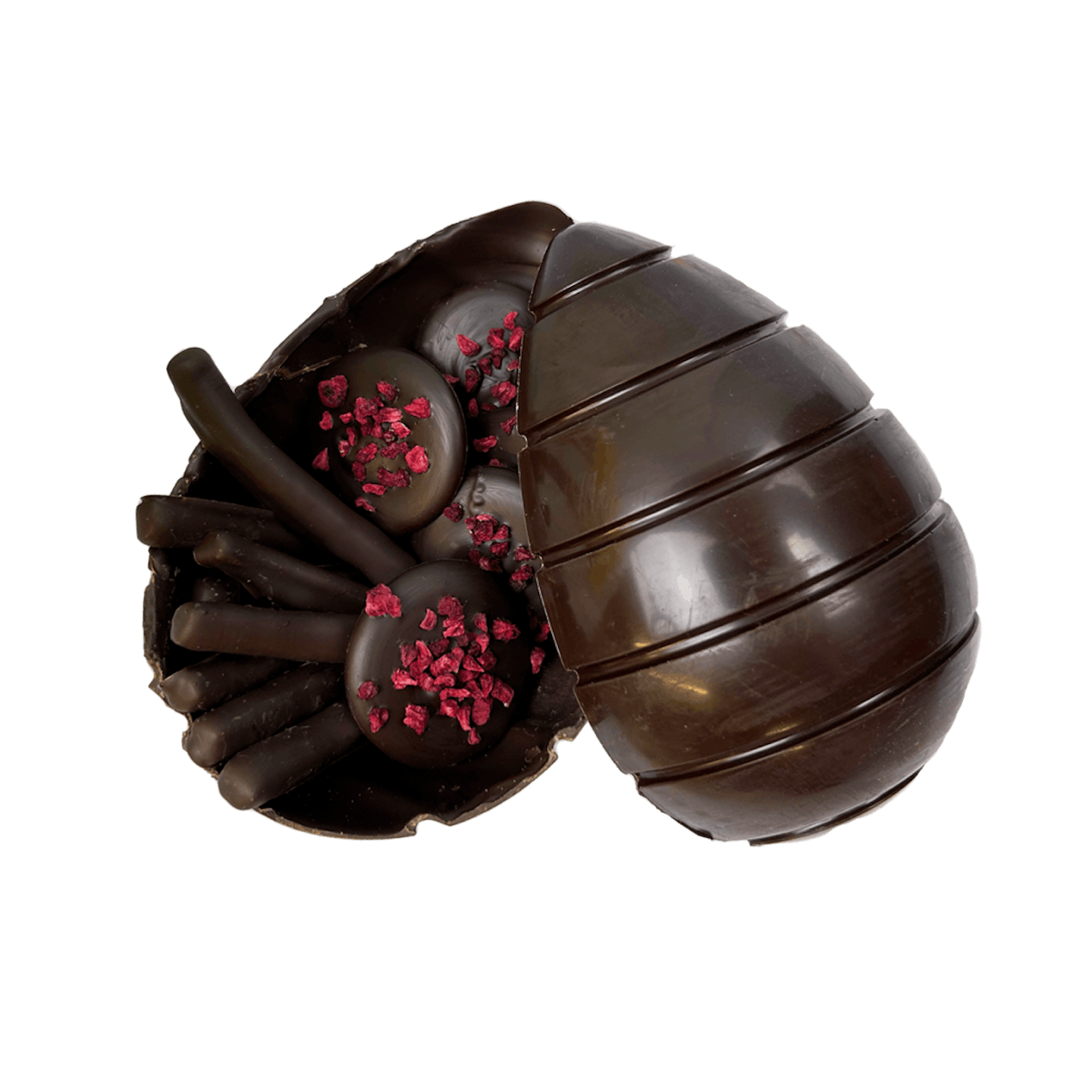 1 of 7
Groupie Filled Easter Egg, £15
Groupie's 55% Belgian chocolate Easter Egg is filled with hand-piped Raspberry Discs and Lemon Dips before being packaged in a reusable wooden pail. The ultimate adult Easter Egg. Vegan friendly, dairy-free and sustainably packaged.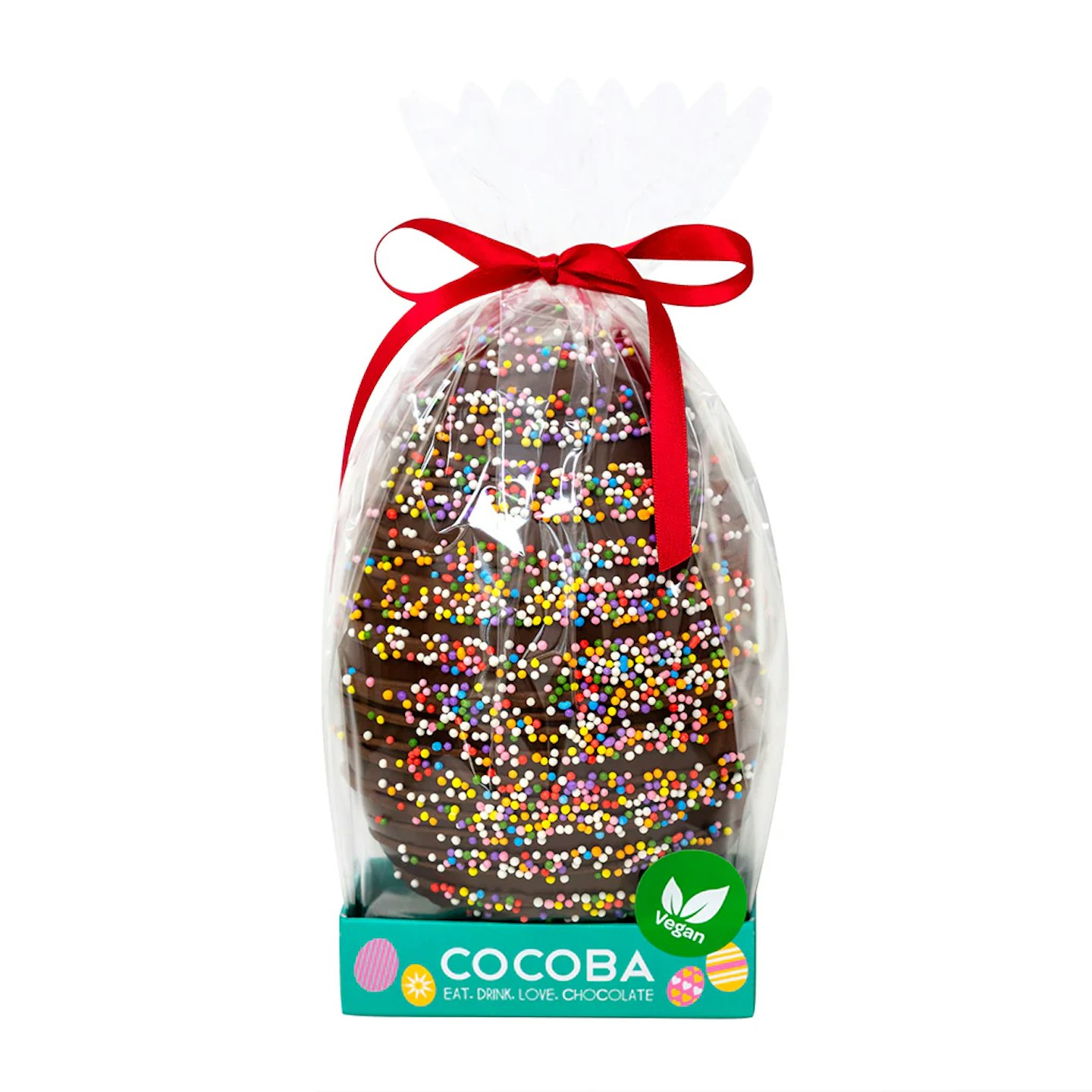 2 of 7
Cocoba Chocolate Vegan Milk Chocolate Easter Egg, £12.95
A tasty vegan chocolate Easter egg decorated with chocolate drizzle and colourful sprinkles. A fun Easter treat for loved ones to enjoy, beautifully wrapped in cellophane and tied with a red ribbon.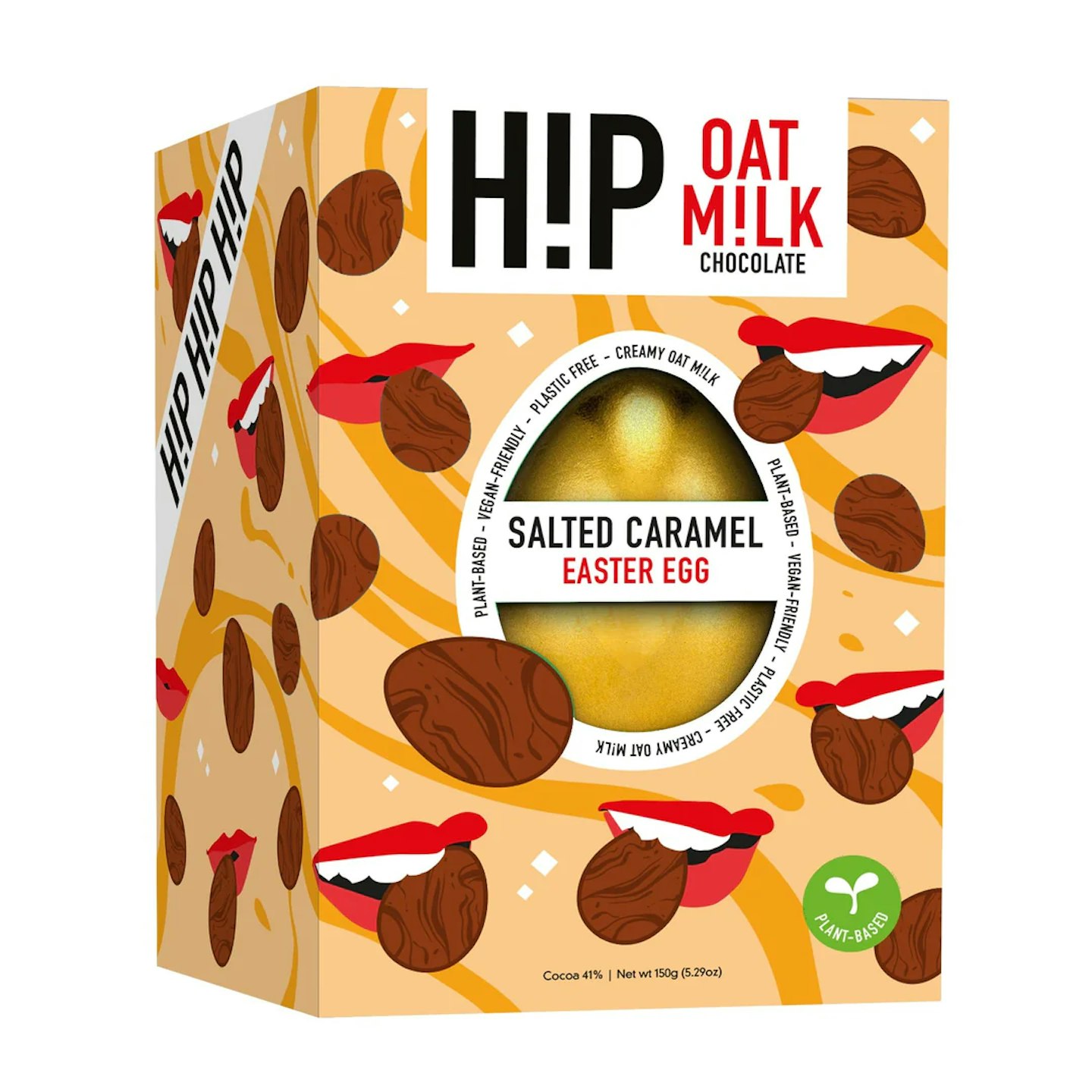 3 of 7
Hip Chocolate, Salted caramel easter egg, £8
This salted caramel egg from Hip is thick, creamy and just all round amazing chocolate. It's made with 41% Colombian cocoa and uses oat powder as a replacement for dairy.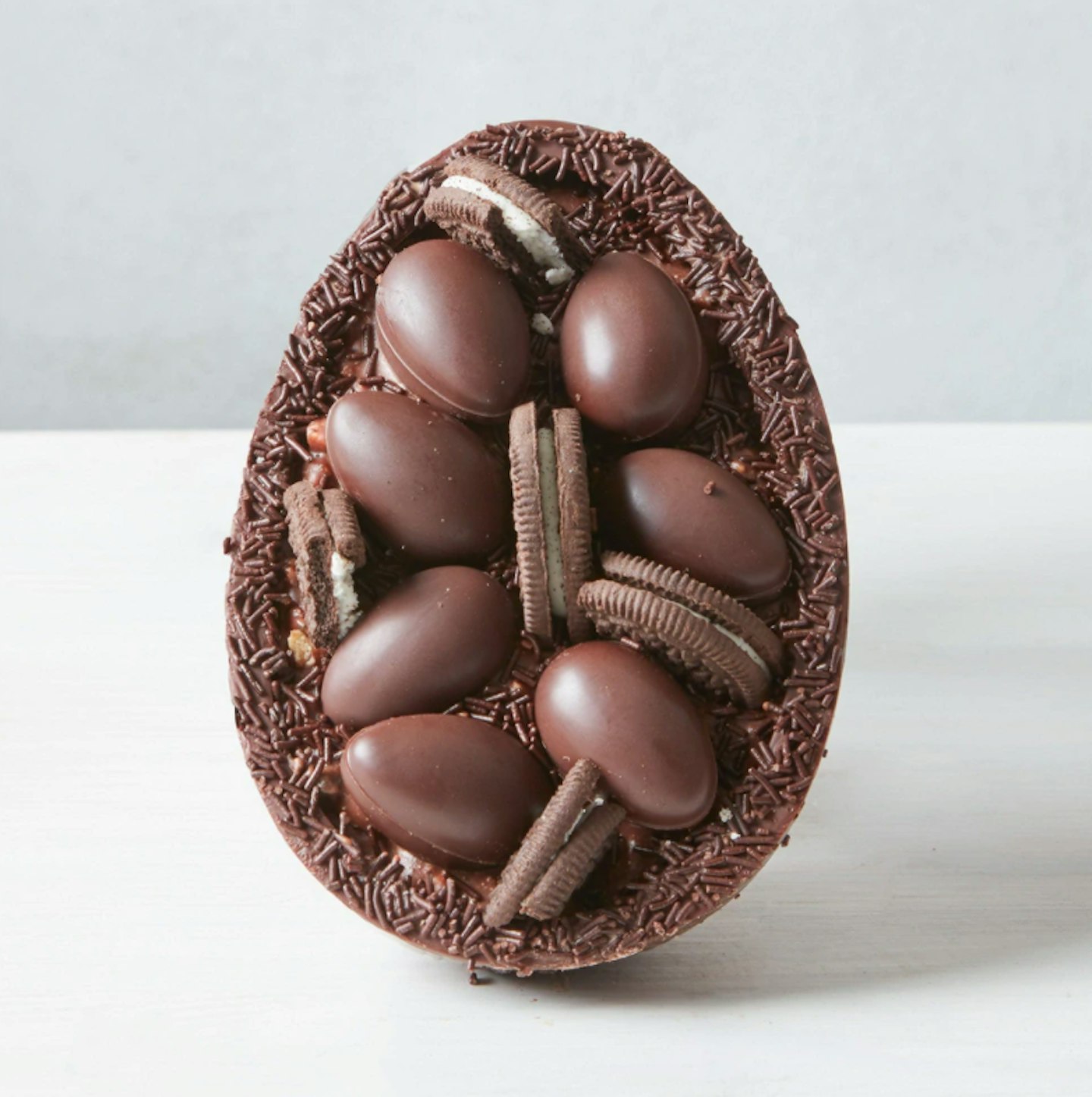 4 of 7
Cutter and Squidge, Cookies & Cream Vegan Easter Egg, £21.99
Cutter and Squidge might be famous for their cakes but they've done seriously well on their Easter offering this year. This artisan egg is filled with oreos, vegan caramel ganache and edged with chocolate vermicelli.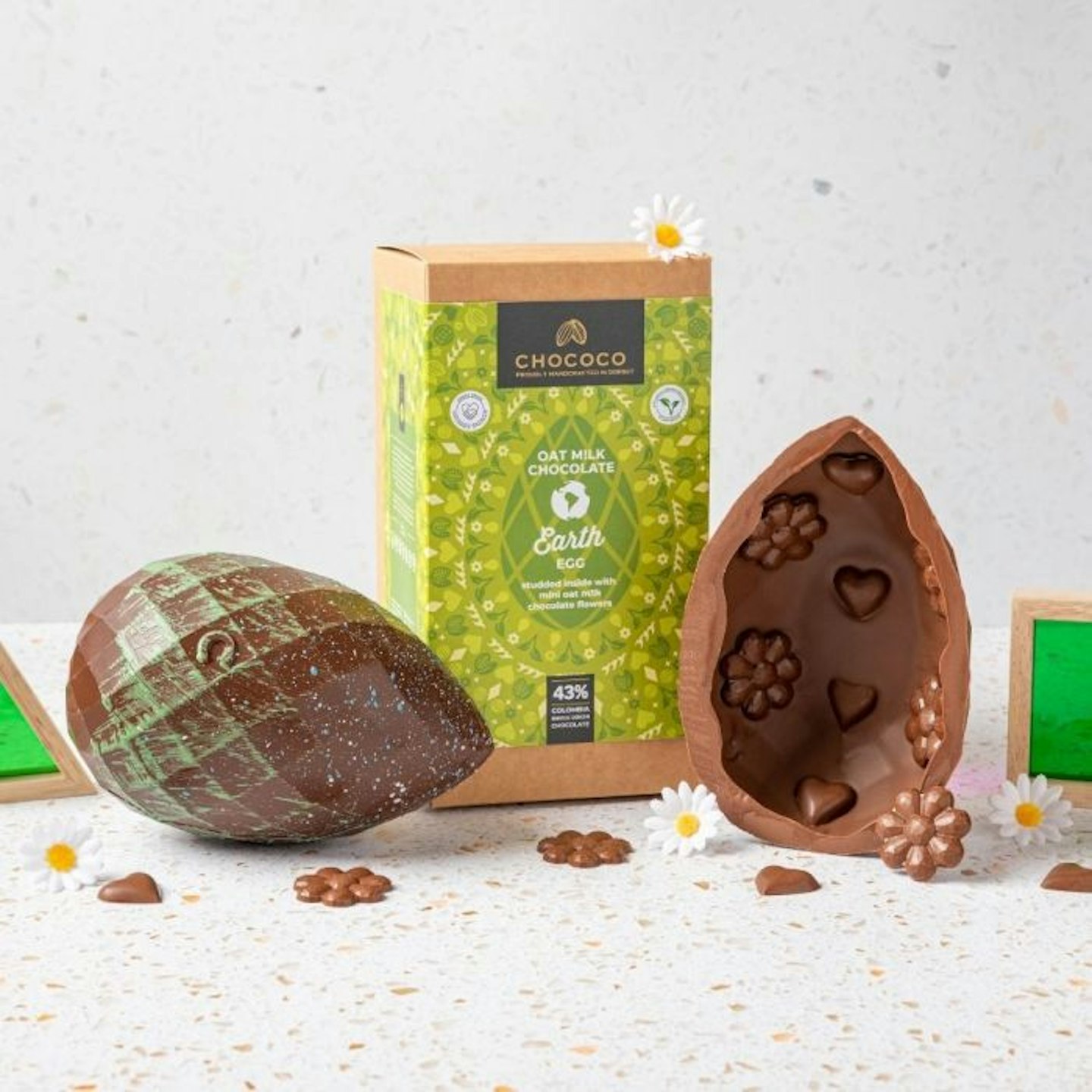 5 of 7
Chococo Giant Oat M!lk 400g Earth Egg, £30
A new addition for 2023 - Chococo's Giant Oat M!lk Earth Egg is the perfect alternative for anyone looking for a plant-based, creamy-tasting chocolate without the dairy.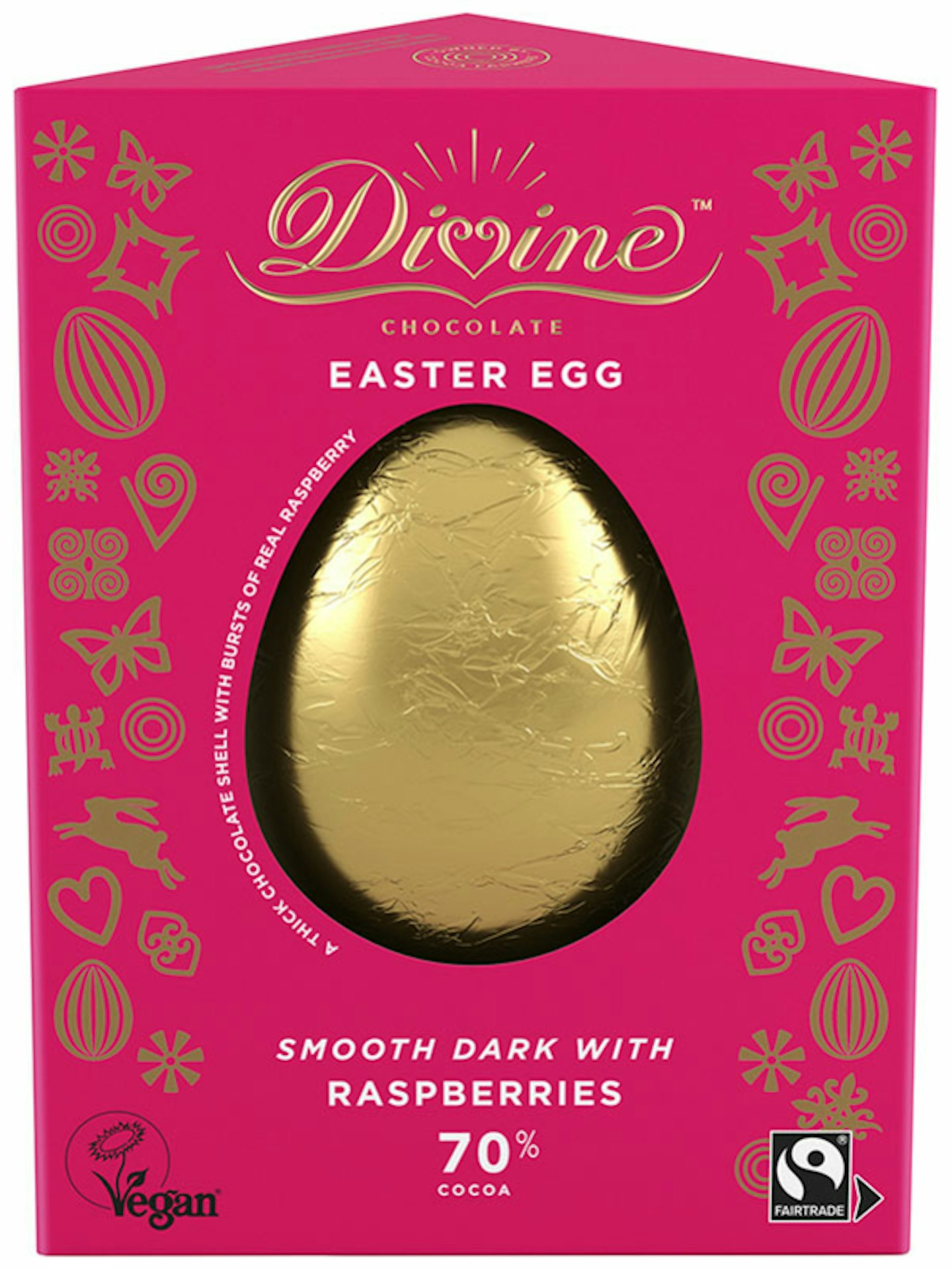 6 of 7
Divine Dark Chocolate With Raspberries Easter Egg, £5
Rich, smooth dark chocolate with real raspberries in a thick chocolate shell. This delicious Easter treat is perfect for everyone.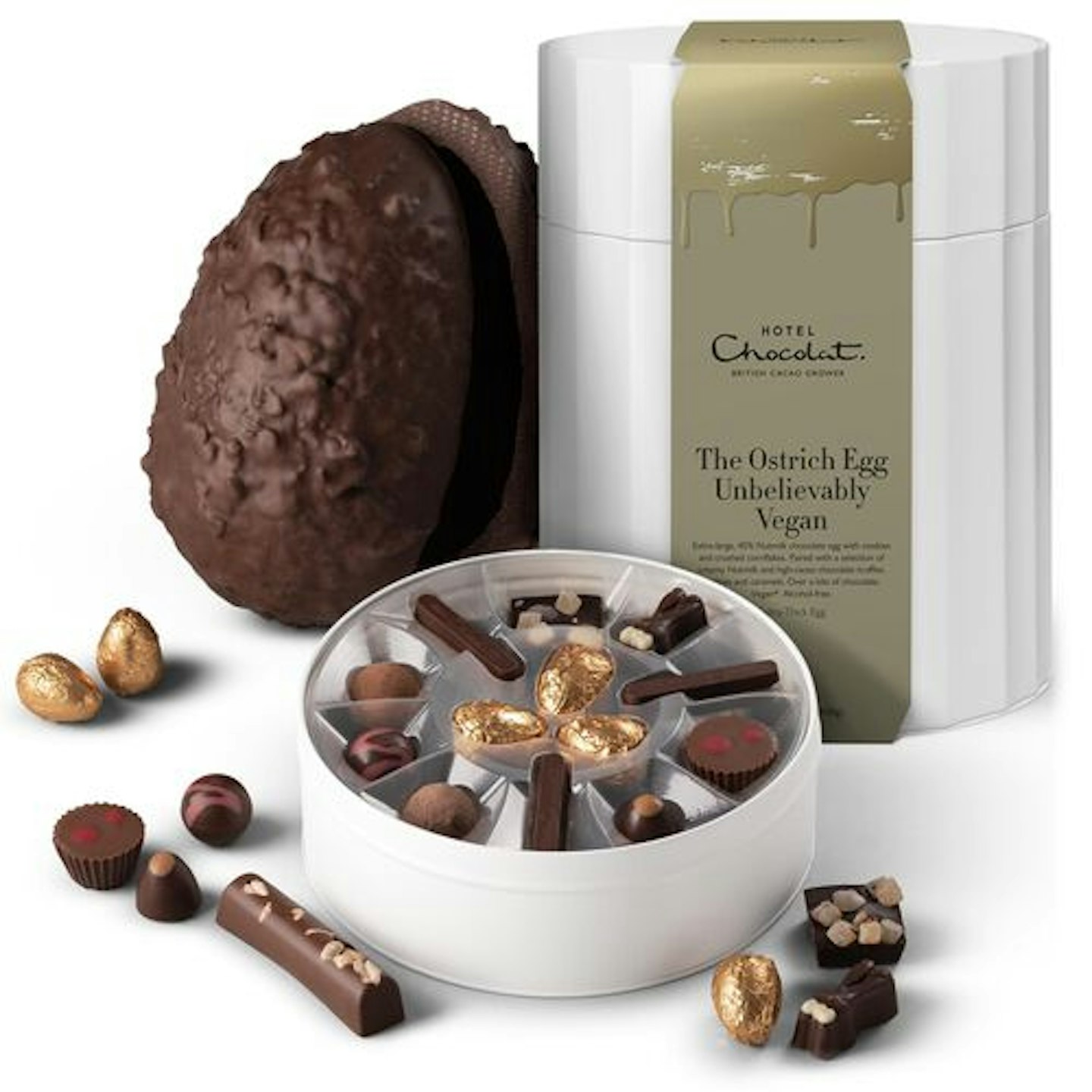 7 of 7
Hotel Chocolat, Ostrich easter egg, £85
Have we saved the boujiest till last? Yes, yes we have. This Hotel Chocolat egg is not only the size of your head (28cm) it also comes with a selection box that includes truffles, caramels, and pralines. It's huge, delicious, and made from nutmilk.
Happy Vegan Easter!
READ MORE: Bad Breath: Here's How To Make Bad Breath A Thing Of The Past
READ MORE: Budget Tooth Whitening You Can Do At Home
READ MORE: Coffee As Hair Thickener And Other DIY Beauty Treatments