Easter eggs are serious business, no matter your age. But there comes a point in everyone's life when the complimentary mug alongside some mediocre chocolate just won't cut it anymore. So, if you feel the same it's time to take a gander at our carefully selected luxury easter eggs – let's expand our chocolate-covered horizons a little bit. After all, an Easter Sunday not spent in a state of chocolate overload is a waste if you ask us.
So, we thought we'd do the terribly difficult job of taste-testing some of the best luxury Easter eggs out there to work out which ones actually taste good, look good and are worth all that extra money you'd normally spend on a couple of gins. Here's your need to know.
SHOP: The Best Luxury Easter Eggs 2023
1 of 13
Bombay Sapphire Luxury Easter Egg with Gin Chocolate Truffles
Filled with 24 delicious handmade Bombay Sapphire gin chocolate truffles, this large white chocolate marbled Easter Egg has been carefully moulded by hand. Delve inside to discover decadent chocolate truffles, infused with our iconic Bombay Sapphire gin and enrobed in rich milk chocolate. Yum!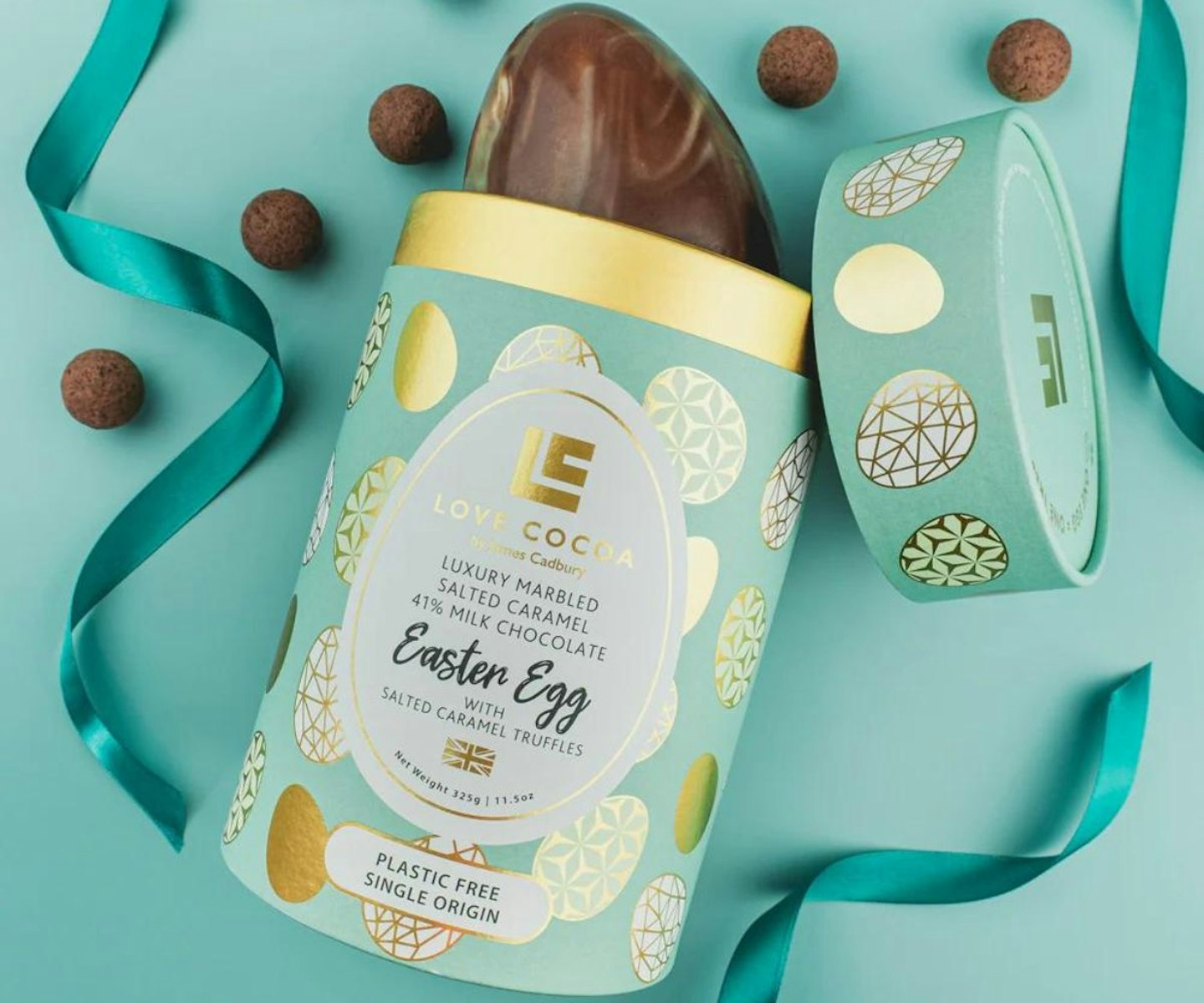 2 of 13
Love Cocoa, Salted Caramel Marbled Milk Chocolate Easter Egg with Salted Caramel Truffles
Is bigger better? In this case, yes. Love Cocoa have created this luxury chocolate egg, made from Colombian milk chocolate marbled with white chocolate. Not to mention, it also comes with salted caramel cocoa-dusted truffles. It's completely plastic free and for every egg bought a tree is planted. So, you can enjoy this guilt-free.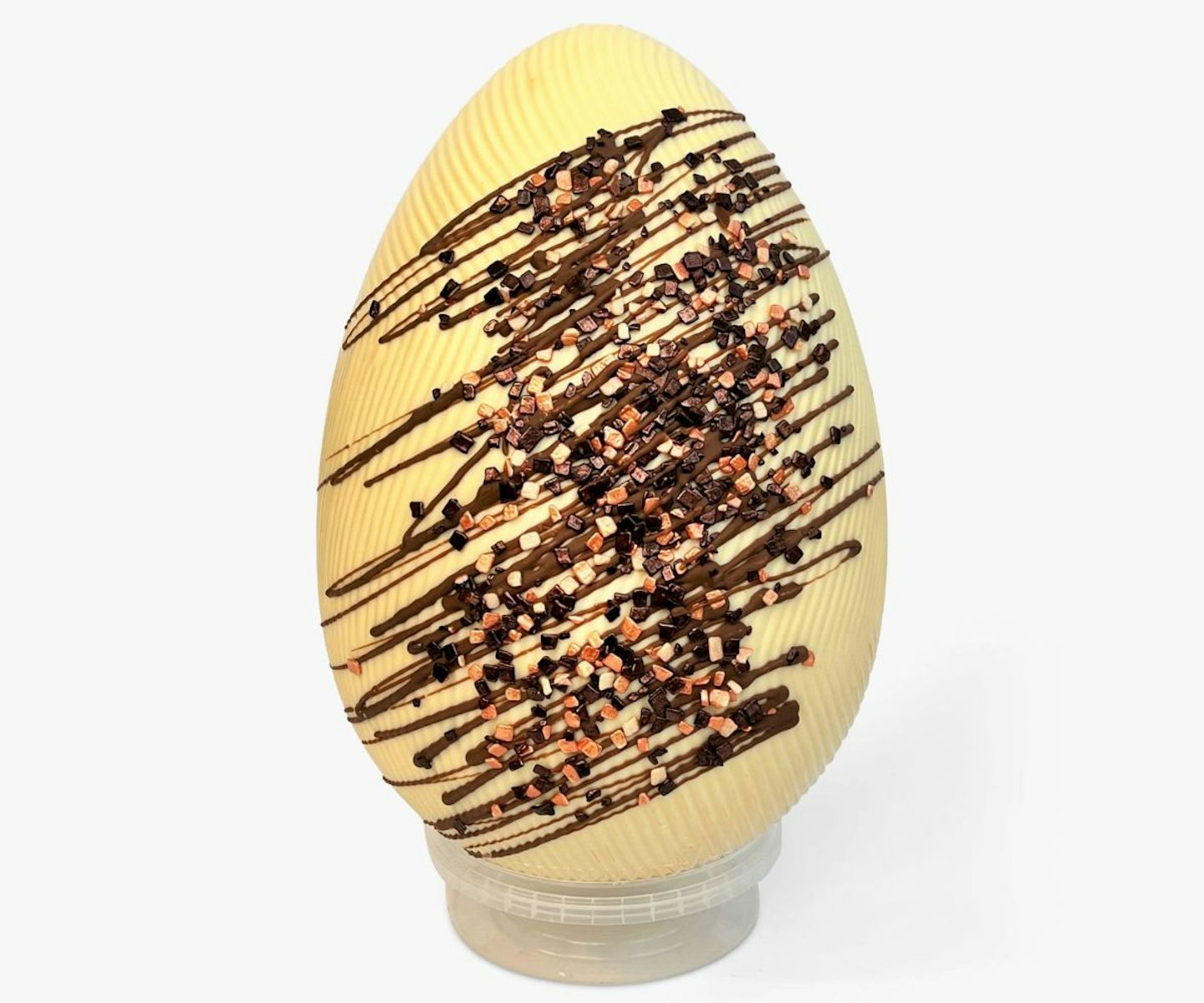 3 of 13
Stas Chocolatier, White Chocolate Staright Drizzle Egg
A trending choice from John Lewis, the Stas white chocolate egg is one to satisfy those chocolate cravings all through Easter. Made with rich white Belgian chocolate of the finest quality, it's been hand-decorated with a drizzle of chocolate and toppings to finish.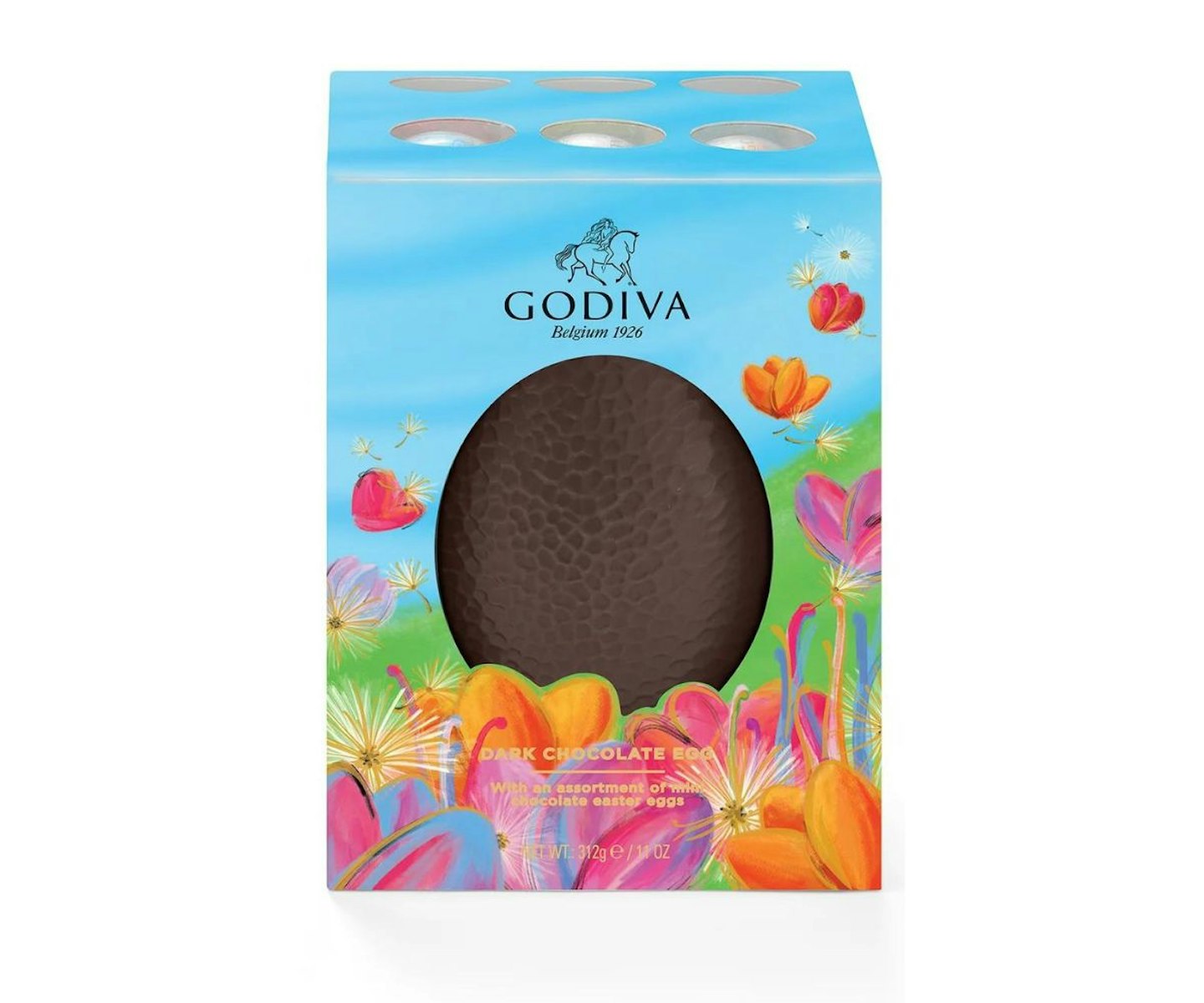 4 of 13
Godiva, Dark Chocolate Easter Egg
If you know someone who'd much rather indulge in dark chocolate, this egg from Godiva is right up their street. Made from Belgian chocolate, the Pixie Dark Chocolate Egg also comes with six chocolate treats inside, ranging from vanilla ganache to hazelnut praline.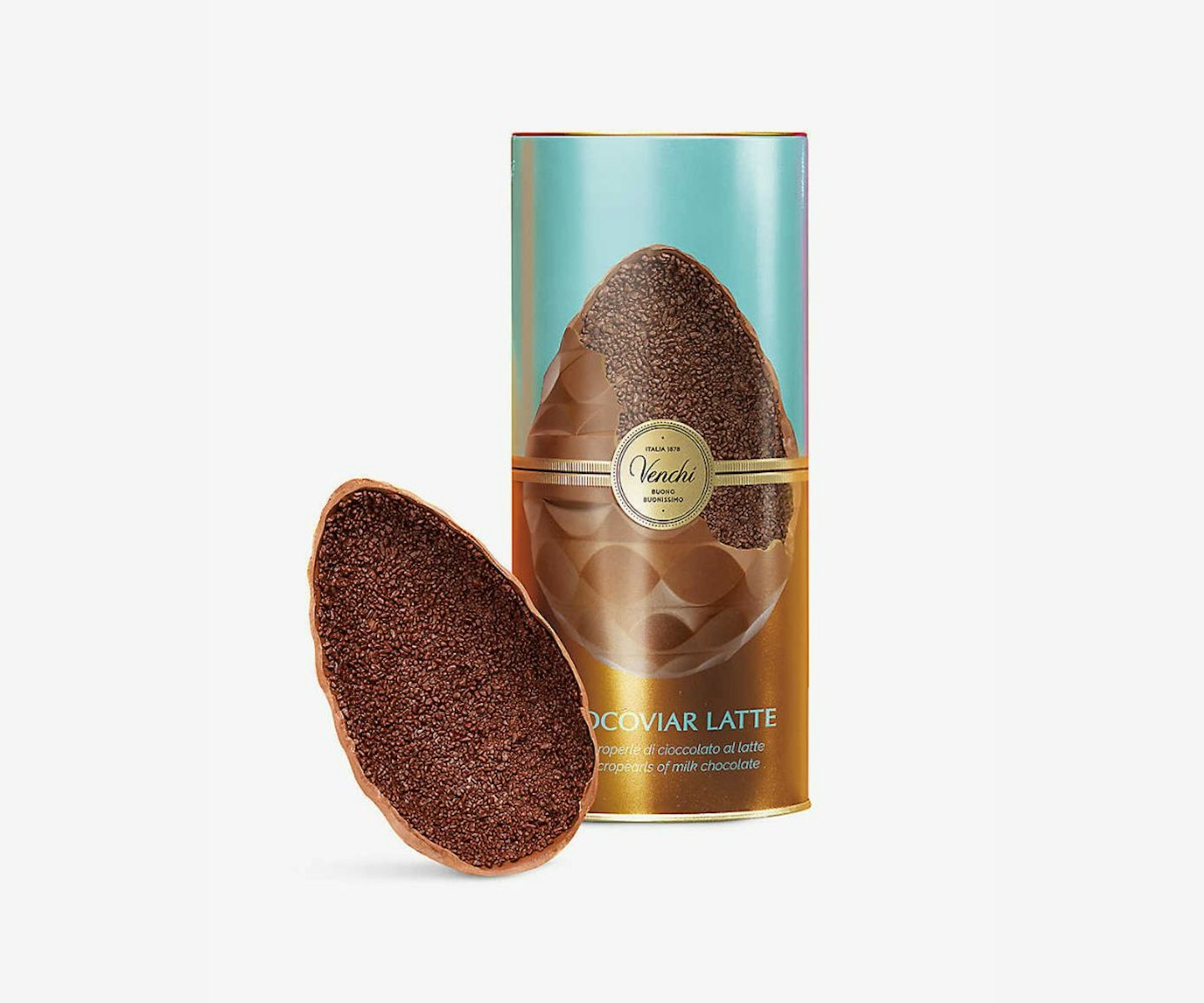 5 of 13
Venchi, Milk Chocolate Chocaviar Easter Egg
This easter egg from Italian confectioners, Venchi, consists of an intricate milk chocolate shell with chocolate micro pearls on the inner layer. If that wasn't luxury enough for you, it also comes in a case that's ideal for gifting. There's no doubt you'll be the favourite with this egg.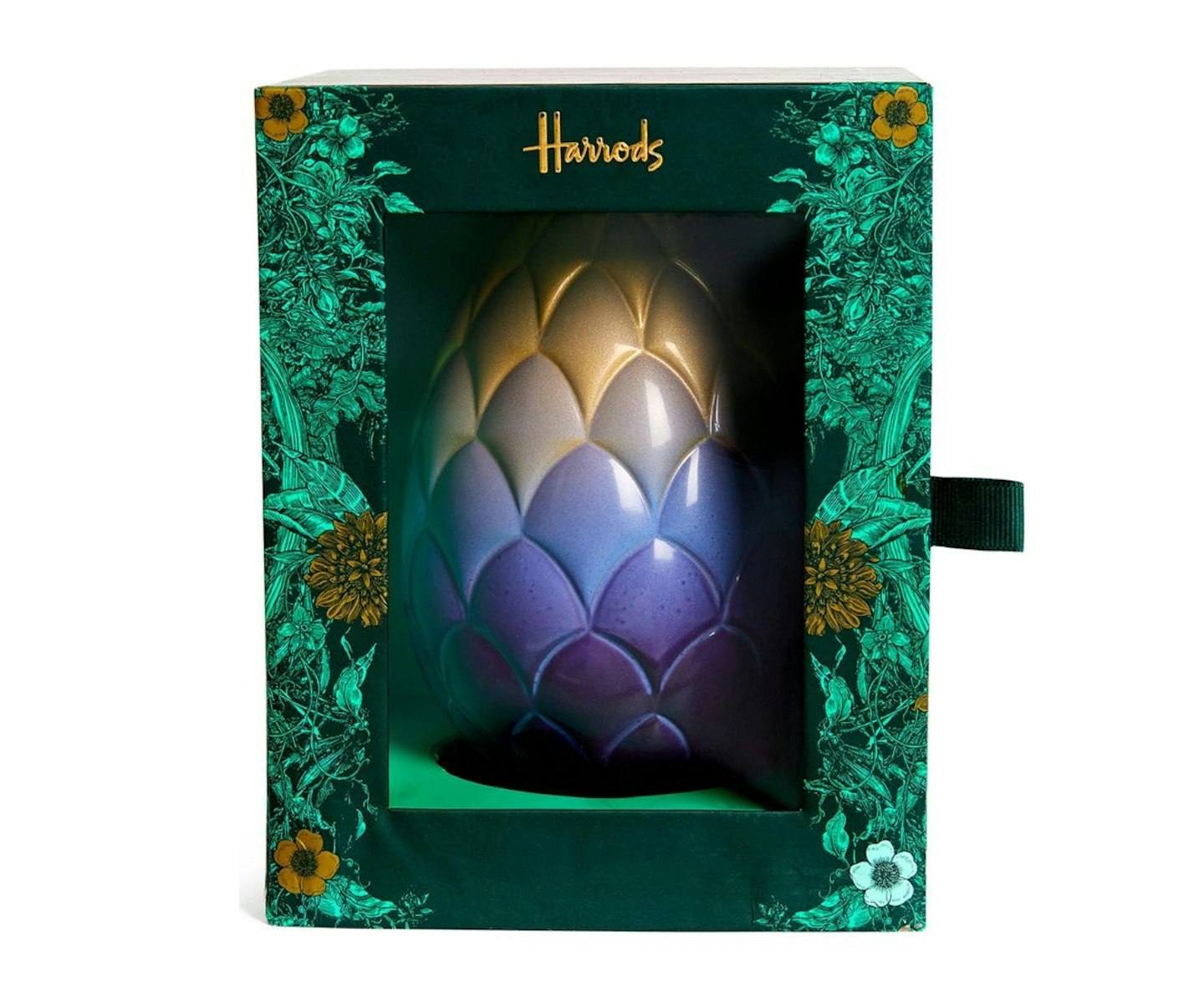 6 of 13
Harrods, Hazelnut Gianduja Dark Chocolate Easter Egg
Looking to step it up a bit this year? This bestselling easter egg from Harrods features a decadent design, almost too good to eat. Made from dark chocolate with a hazelnut flavouring and glazed outer shell. Not to mention, the gift box is just divine.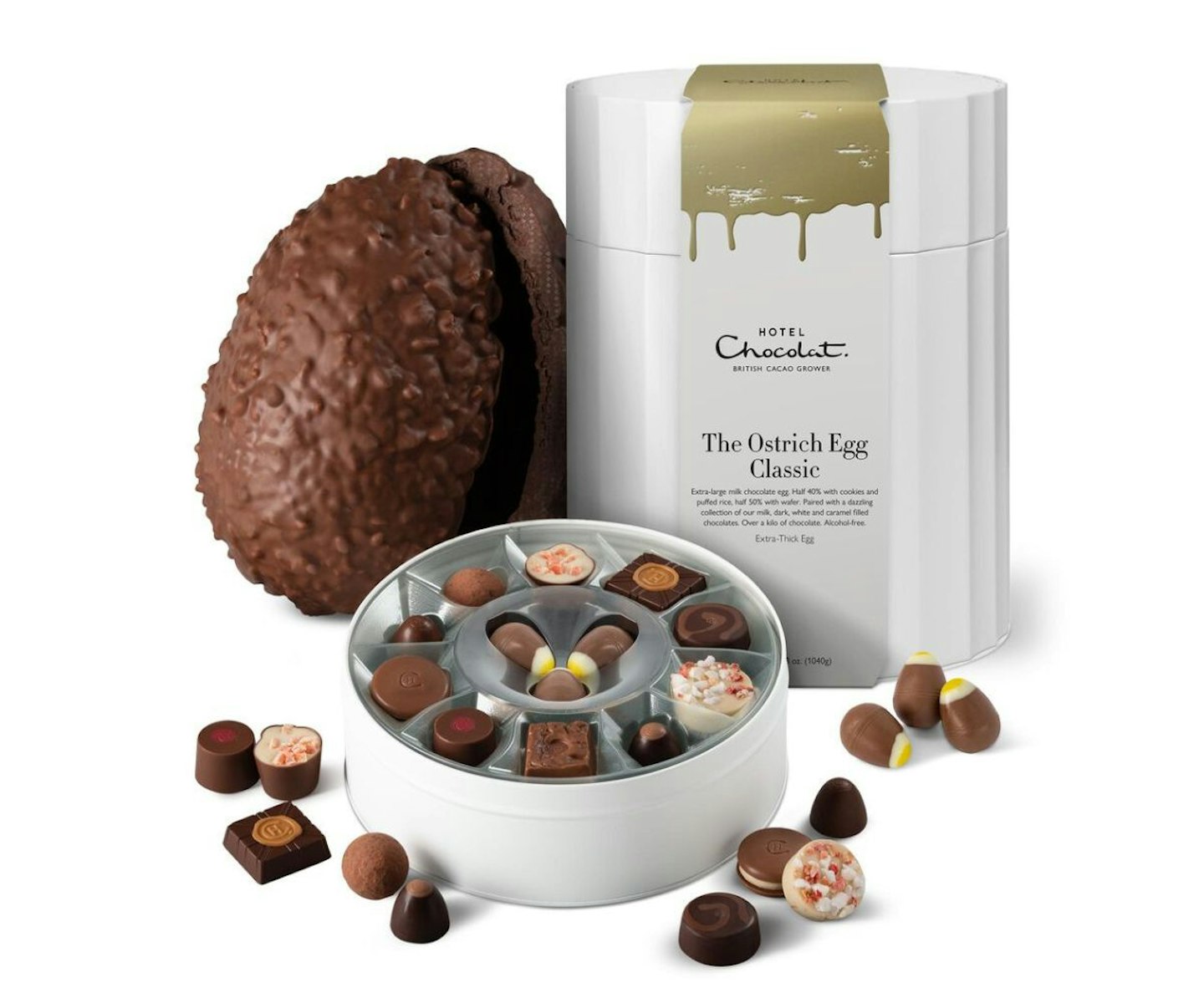 7 of 13
Hotel Chocolat, Classic Ostrich Easter Egg
If you're really looking to impress, this easter egg inspired by an ostrich egg contains an impressive kilo of chocolate. Wow. Not only is there a giant egg to get your teeth into, but 20 premium truffles of different flavours. All wrapped up in a gorgeous keepsake tin.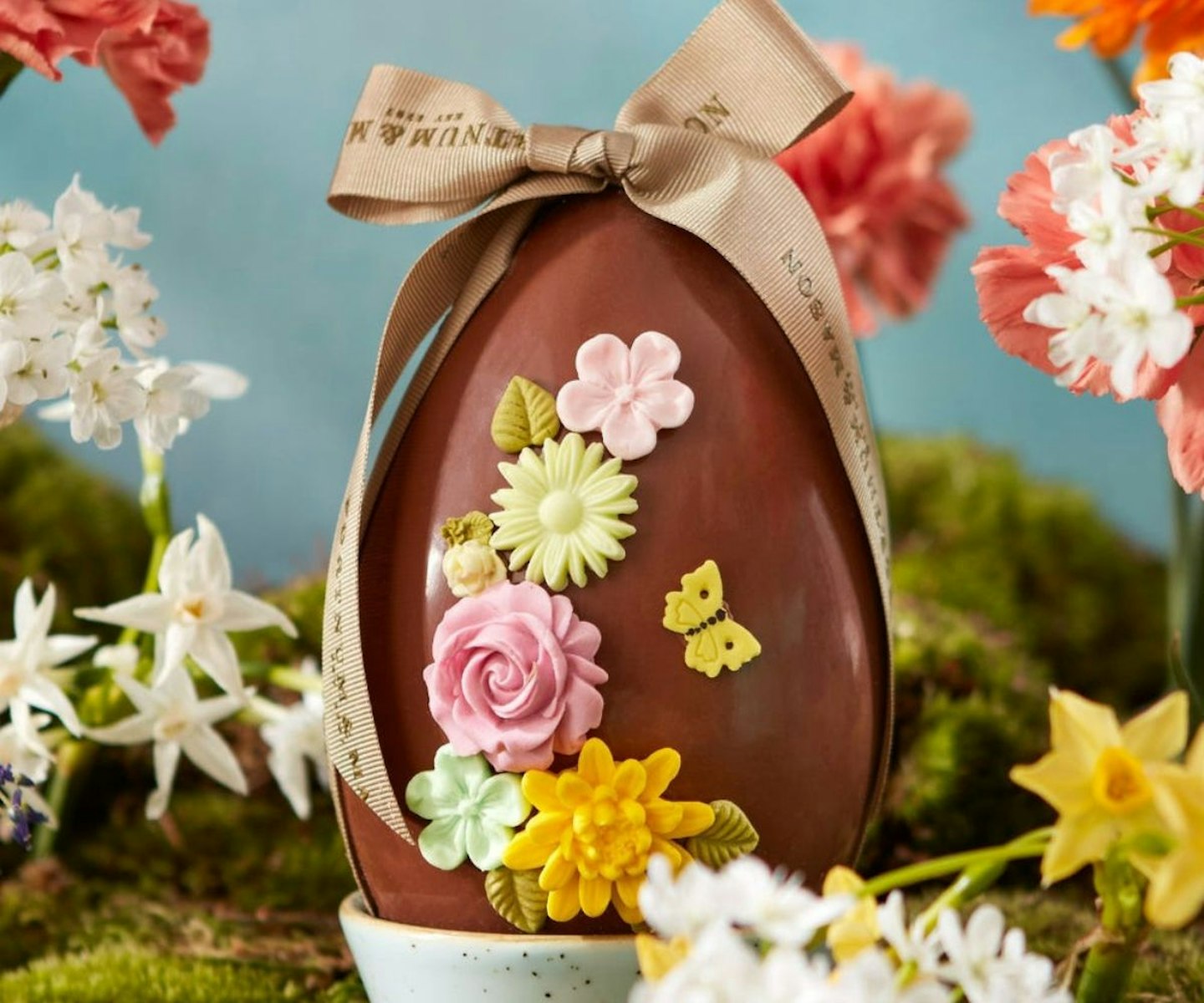 8 of 13
Fortnum And Mason, Milk Chocolate Decorated Easter Egg
This egg is prettier than us. Not only is it hand-decorated by Fortnum and Mason chocolatiers, but it's also been made from a tercentenary blend of milk chocolate to ensure it's extra shiny. If you have an affinity for white chocolate, you'll be pleased to know there's also a white chocolate egg for grabs too.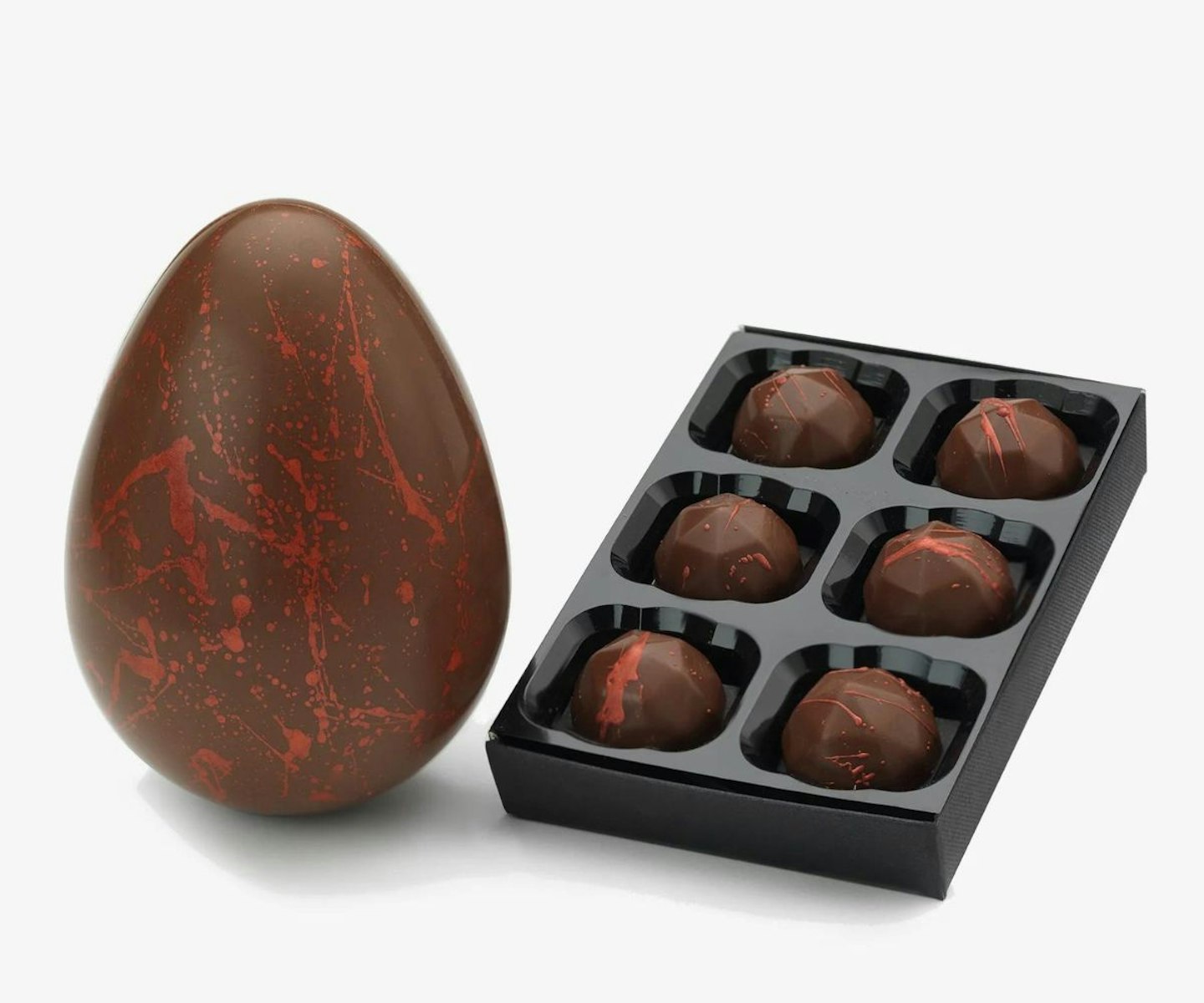 9 of 13
Harry Specters, The Red Speckled Egg Combo
Marbled with red speckles, this unique easter egg from Harry Specters is hand-decorated and comes with six delicious maple and pecan chocolates. It may look like a work of art, but they'll make short work of this egg in no time. Made with creamy milk chocolate and red cocoa butter.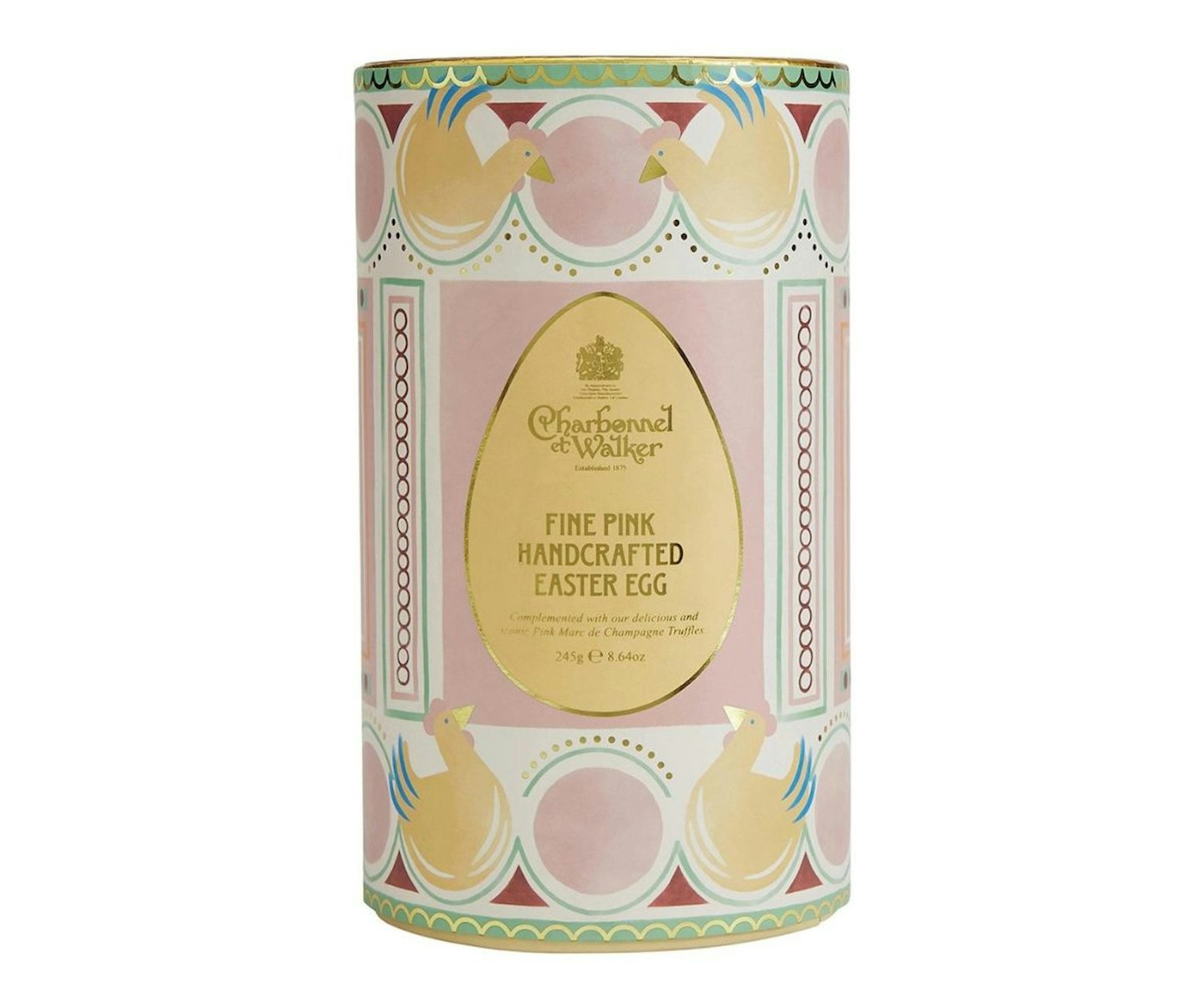 10 of 13
Charbonnel Et Walker, Pink Chocolate Easter Egg
When you want luxury, Charbonnel Et Walker are always going to be a good choice and this egg comes with their Pink Marc de Champagne truffles. The gift box alone was enough to turn our head, as it's a floral tube that has a secret compartment for truffles. Just yes.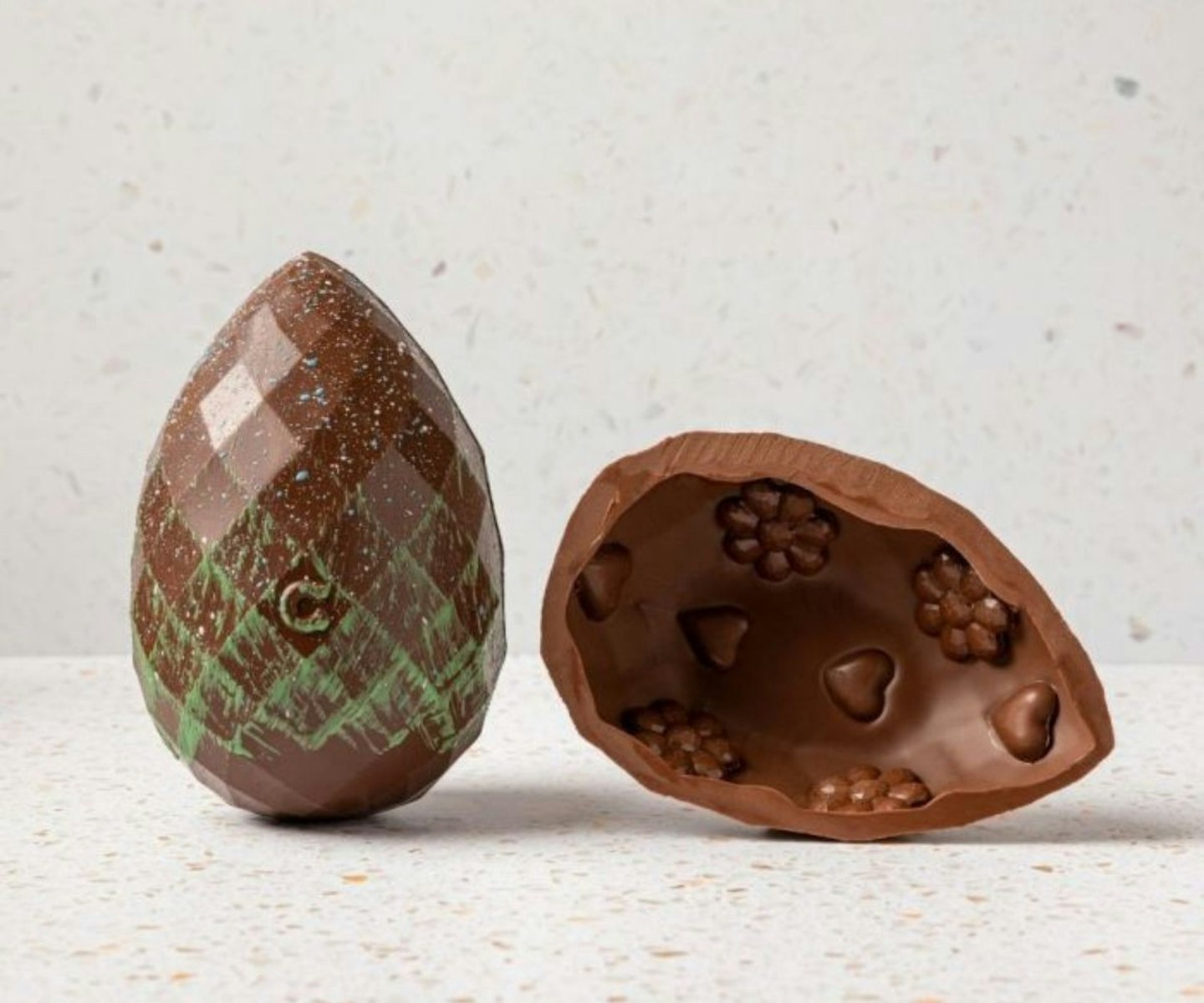 11 of 13
Chococo, Giant Oat Milk Earth Egg
Truly bringing in the spring is Chococo's giant earth egg, made from plant-based chocolate, and without the dairy. A gorgeously decorated shell cracks open to reveal hearts and flower studs on the inner layer. Rich and creamy chocolate made from oat milk.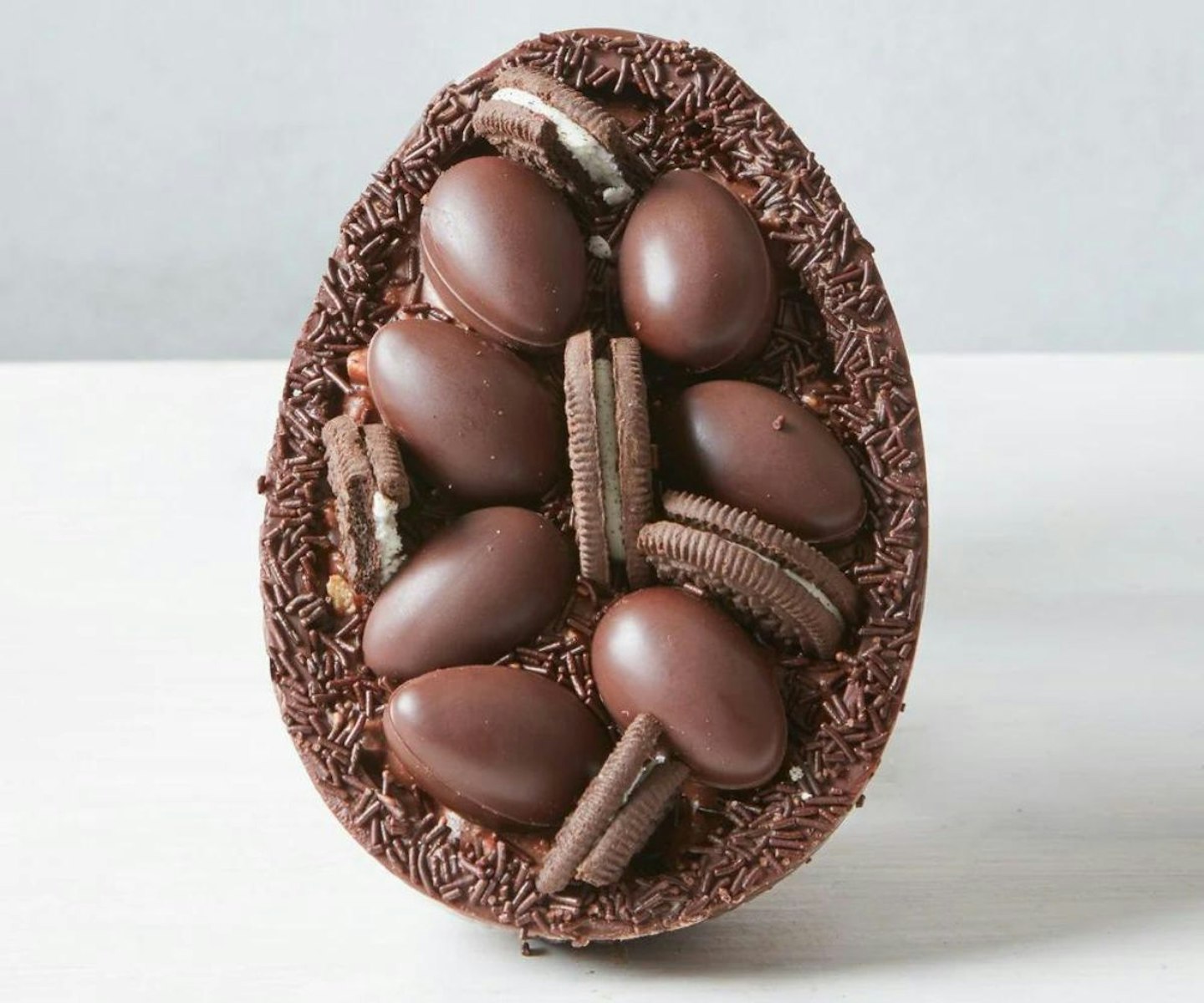 12 of 13
Cutter And Squidge, Cookies And Cream Vegan Easter Egg
Cutter and Squidge might be famous for their cakes but they've done seriously well on their Easter offering this year. This vegan artisan egg is made with a luxurious dark chocolate shell, filled with oreos and caramel ganache, and edged with chocolate vermicelli.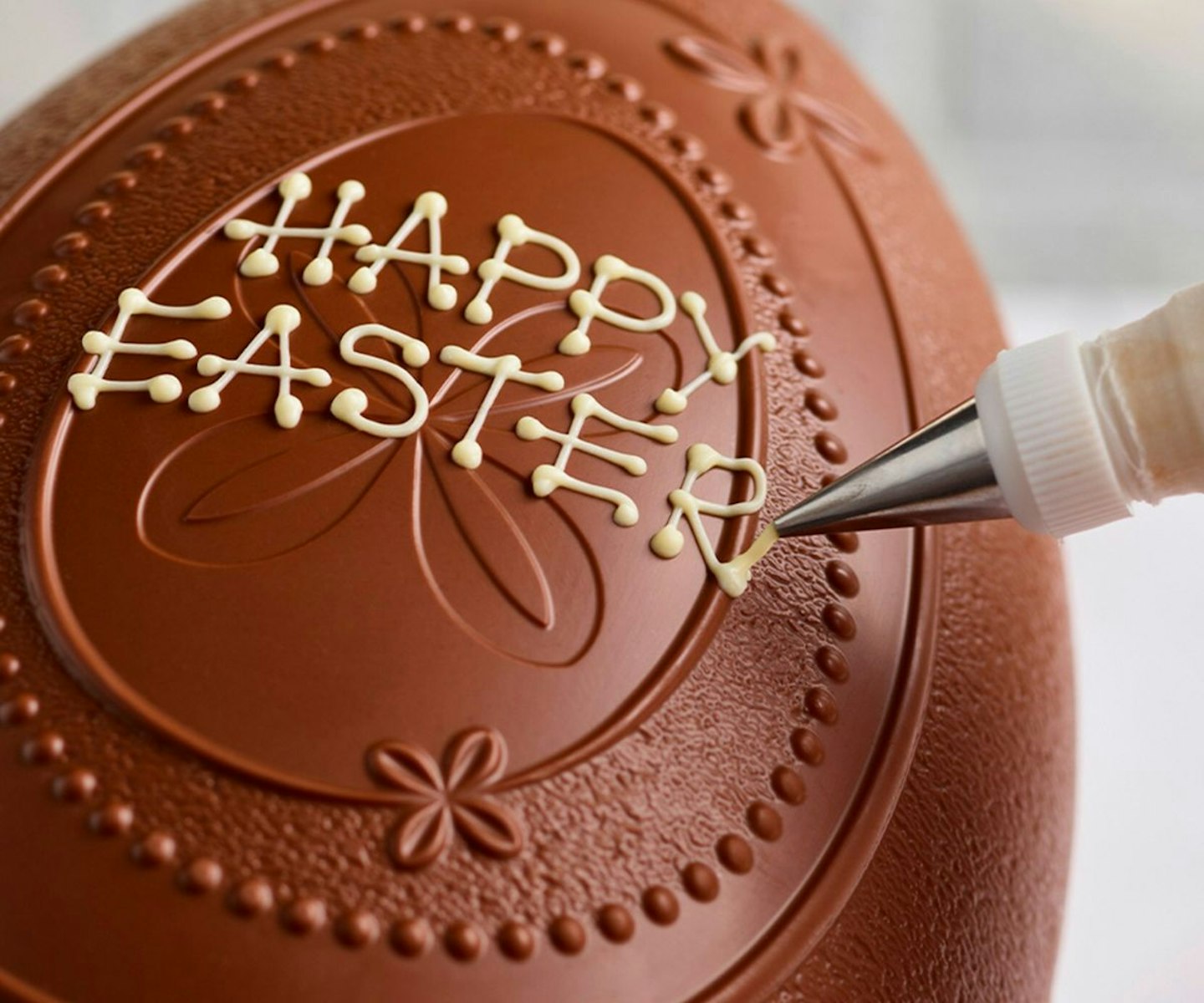 13 of 13
Thorntons, Marvellously Magnificent Easter Egg
This egg has your name on it. No, seriously, it does. Crafted from the classic Thornton's milk chocolate that we know and love, this personalised easter egg offers the luxury we've come to expect from one of the nation's favourite chocolatier brands.