Spring is just starting to Spring, which only means one thing: it's baby season.
And with an influx of new babies comes the mad-dash shop for gorgeous, good quality buys - whether you're an expectant or new mother looking to deck out the nursery or on the hunt for the perfect gift for a newborn for your loved ones, The White Company has everything you need for a new arrival.
If you're looking to steer clear of babygrows (how on earth do you work out what size a 10lb newborn is?) and tech gifts (they've probably been bought 10 different white noise machines at this point) then a great idea is something special for babies bedroom.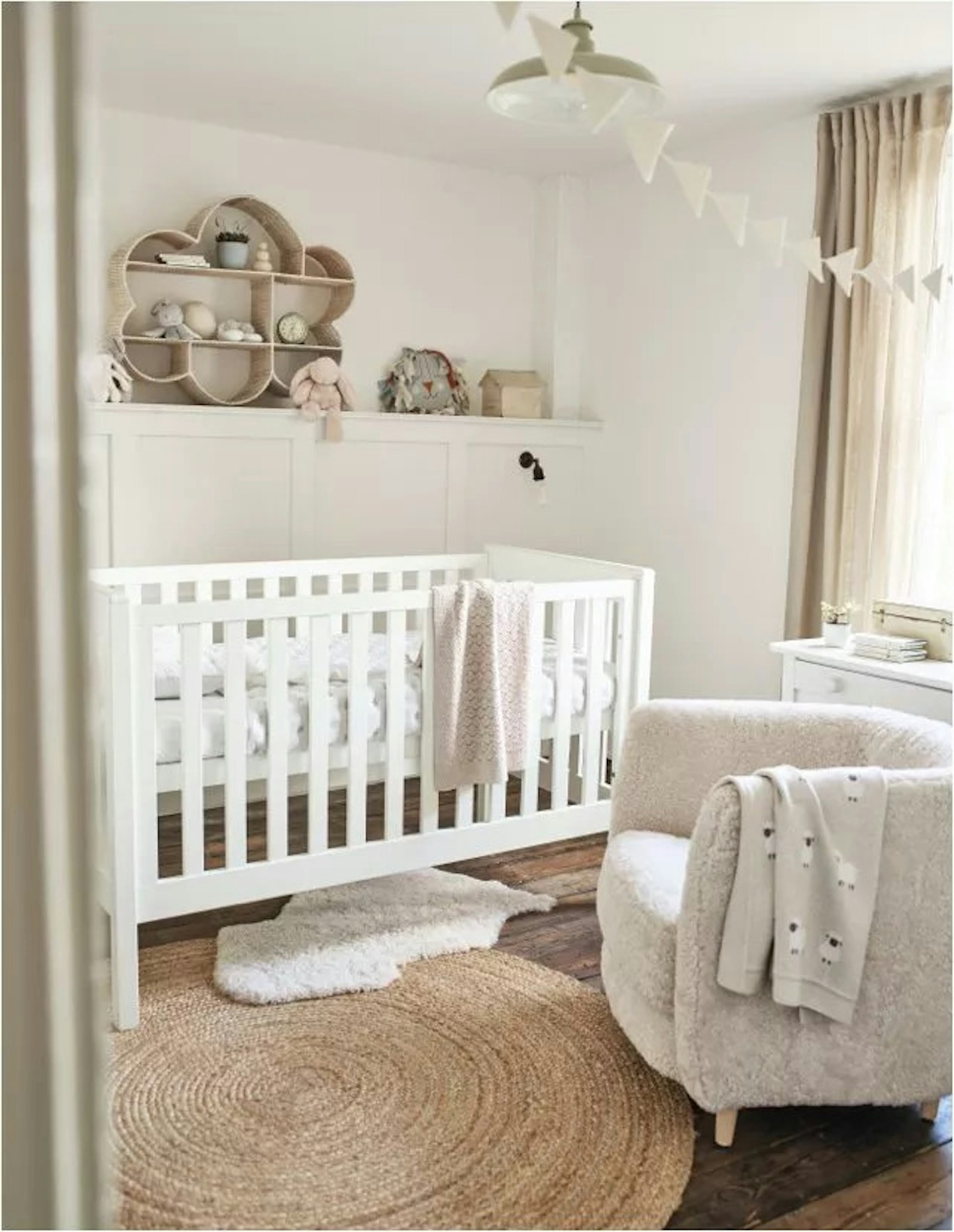 We know getting everything prepared for a new arrival can be overwhelming, and thankfully The White Company's Baby Checklist has everything you need to round up all the essentials - from bathing to bedtime:
The best things to buy a new baby from The White Company
Bedtime: As baby learns to stand and explore, you'll be glad of The White Company's cot's three adjustable height settings, which helps keep them safely where you left them. Plus, all of their children's bed linen comes in a cot size to match.
Toys: Don't forget something to keep your little one entertained and stimulated, a cuddly companion for when you're on the move and a super-soft comforter, complete with one of The White Company's lovable characters, for naptime.
Bath & Changing: When it comes to bath time, wrap your bundle of joy in a soft-on-the-skin pure-cotton baby towels straight from the tub and it will soon be the most enjoyable part of their nightly routine. For changing, The White Company's baby changing top and star-scattered mat are perfect for all nurseries.
Wardrobe: We know how tempting it is to purchase every adorable outfit you see, but we recommend stocking up on the basics first, so you've got those multiple-changes-a-day covered. Think plenty of bodysuits and sleepsuits, a few rompers and some cosy accessories.
Help celebrate a new arrival with our edit of newborn-worthy gifts...
SHOP: The Best White Company Baby Buys
The White Company Nursery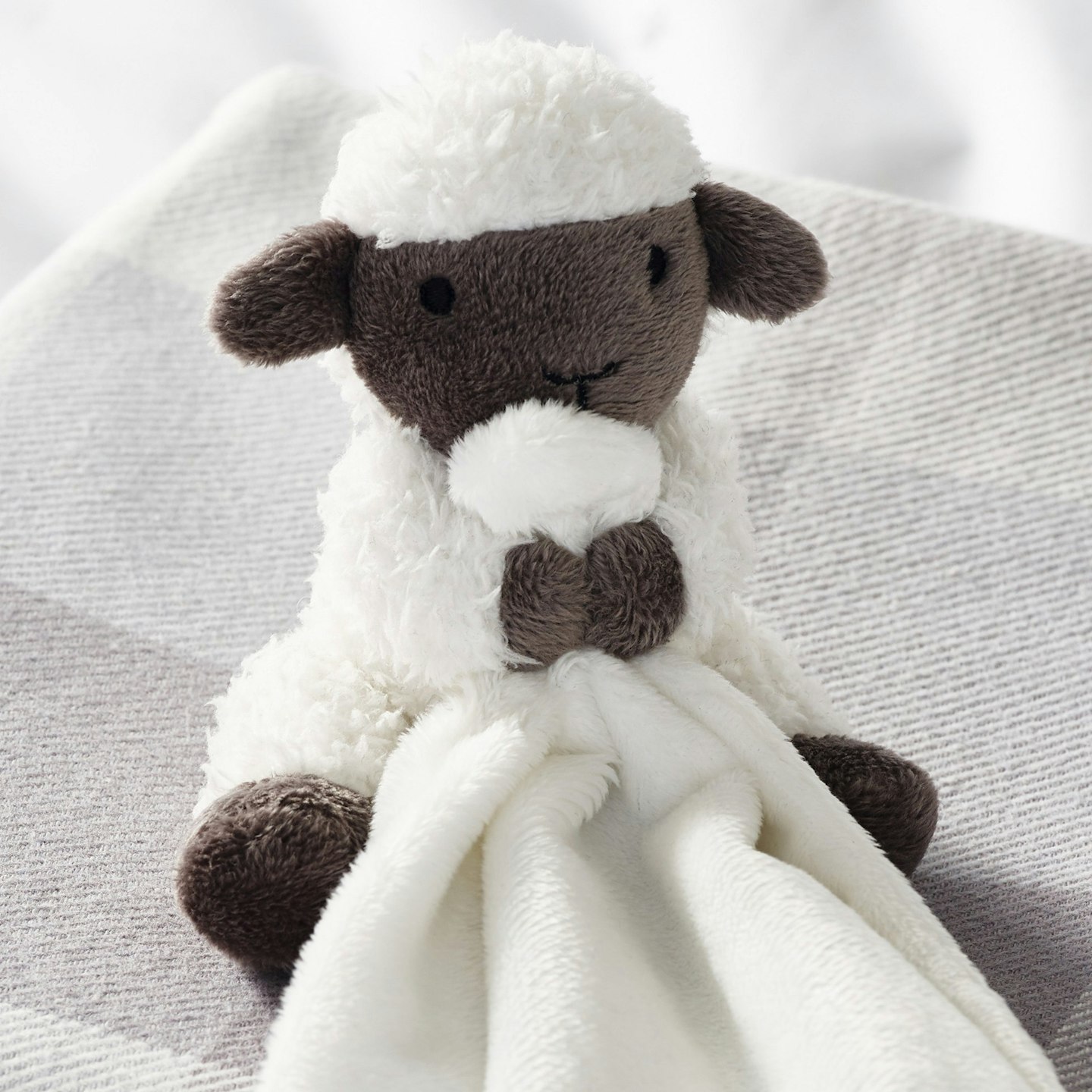 1 of 18
The White Company, Luna Lamb Comforter, £16
Leaping into little ones' lives, Luna Lamb is hugging tightly to her soft white comforter.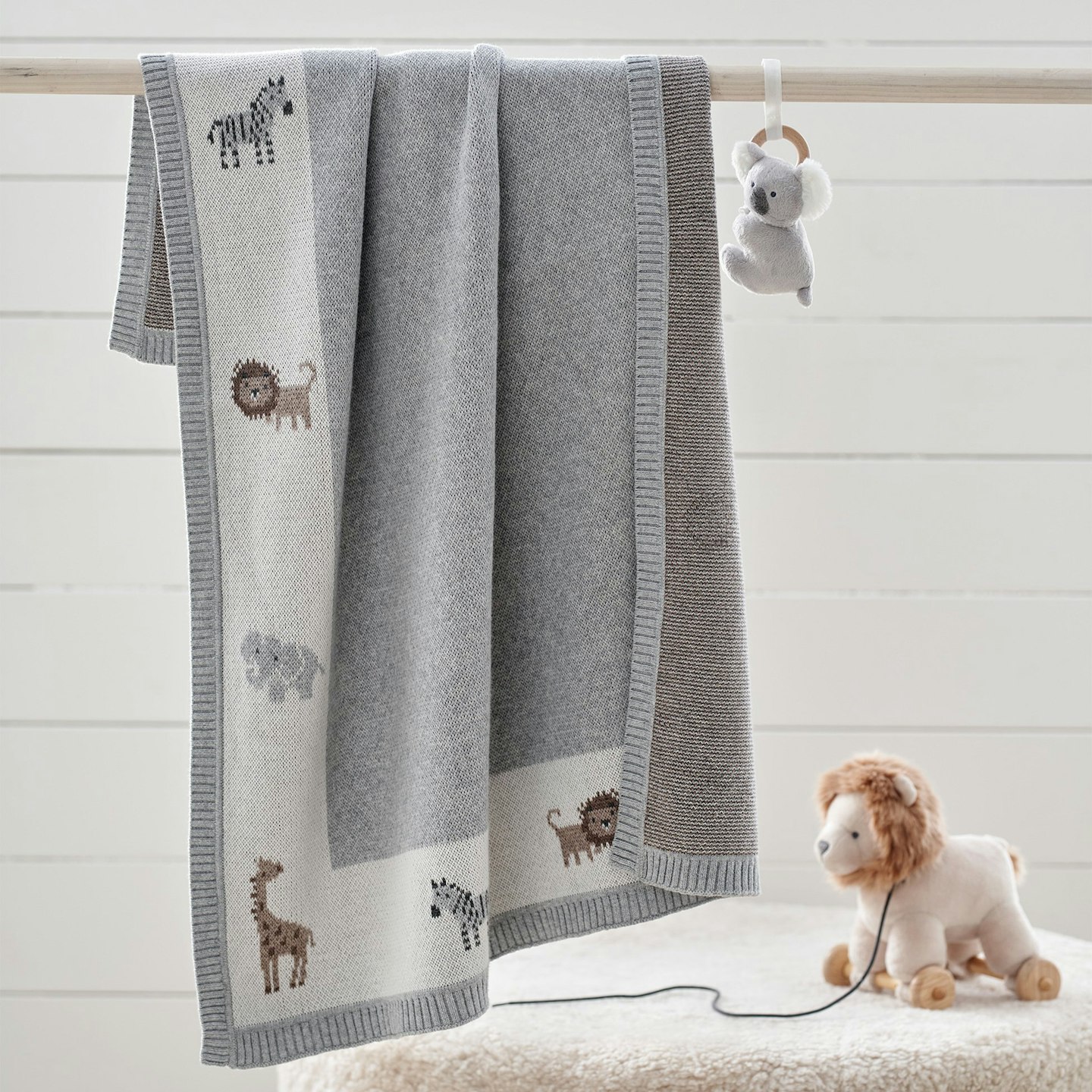 2 of 18
The White Company, Safari Blanket, £49
In a lovely neutral colour, this knitted blanket is a wonderful addition to any nursery and its weighty feel will keep little ones cosy.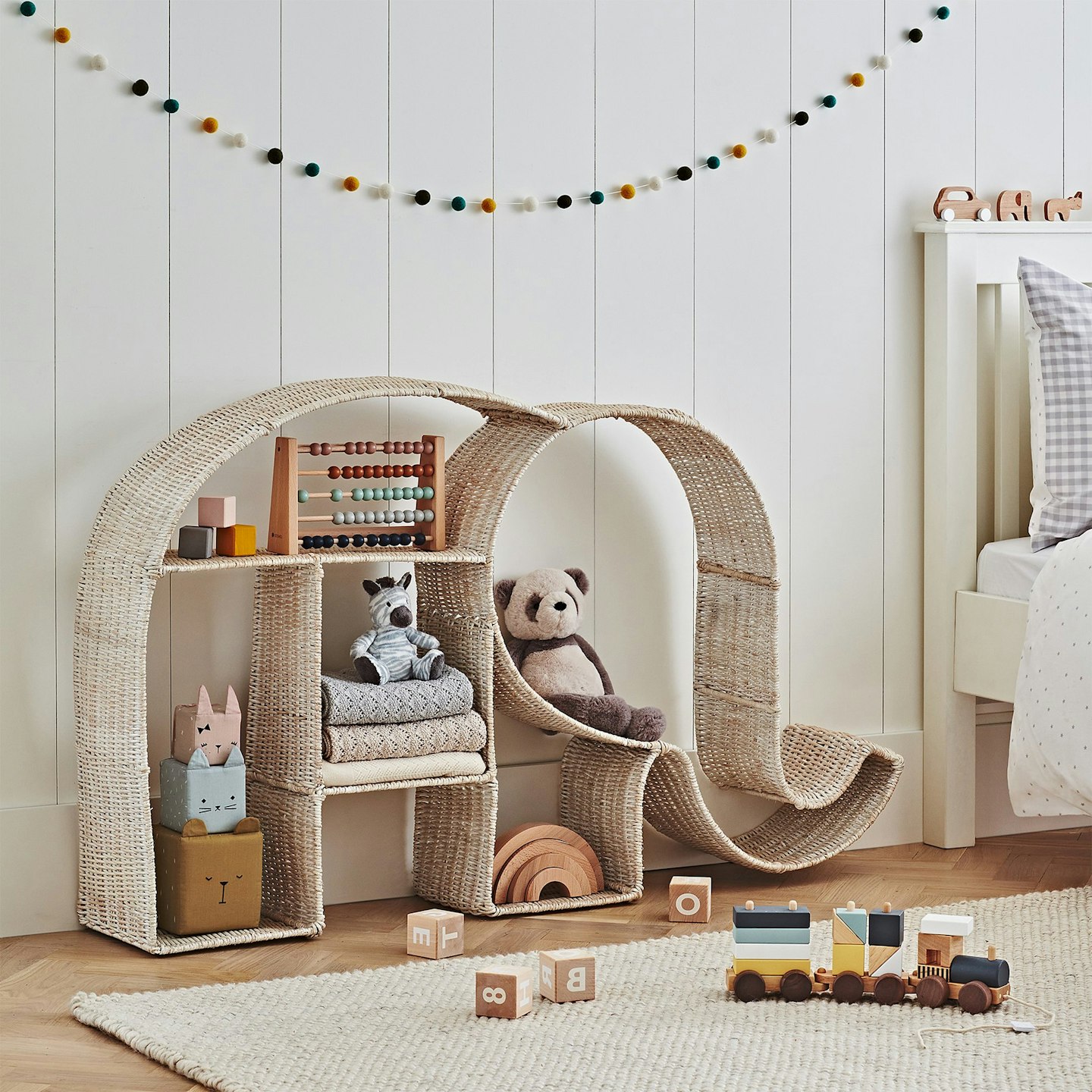 3 of 18
The White Company, Rattan Elephant Bookshelf, £245
Great for animal-themed rooms, this floor-standing design is the ideal height for little ones to pick out their favourite books and cuddly toys, once fixed to the wall.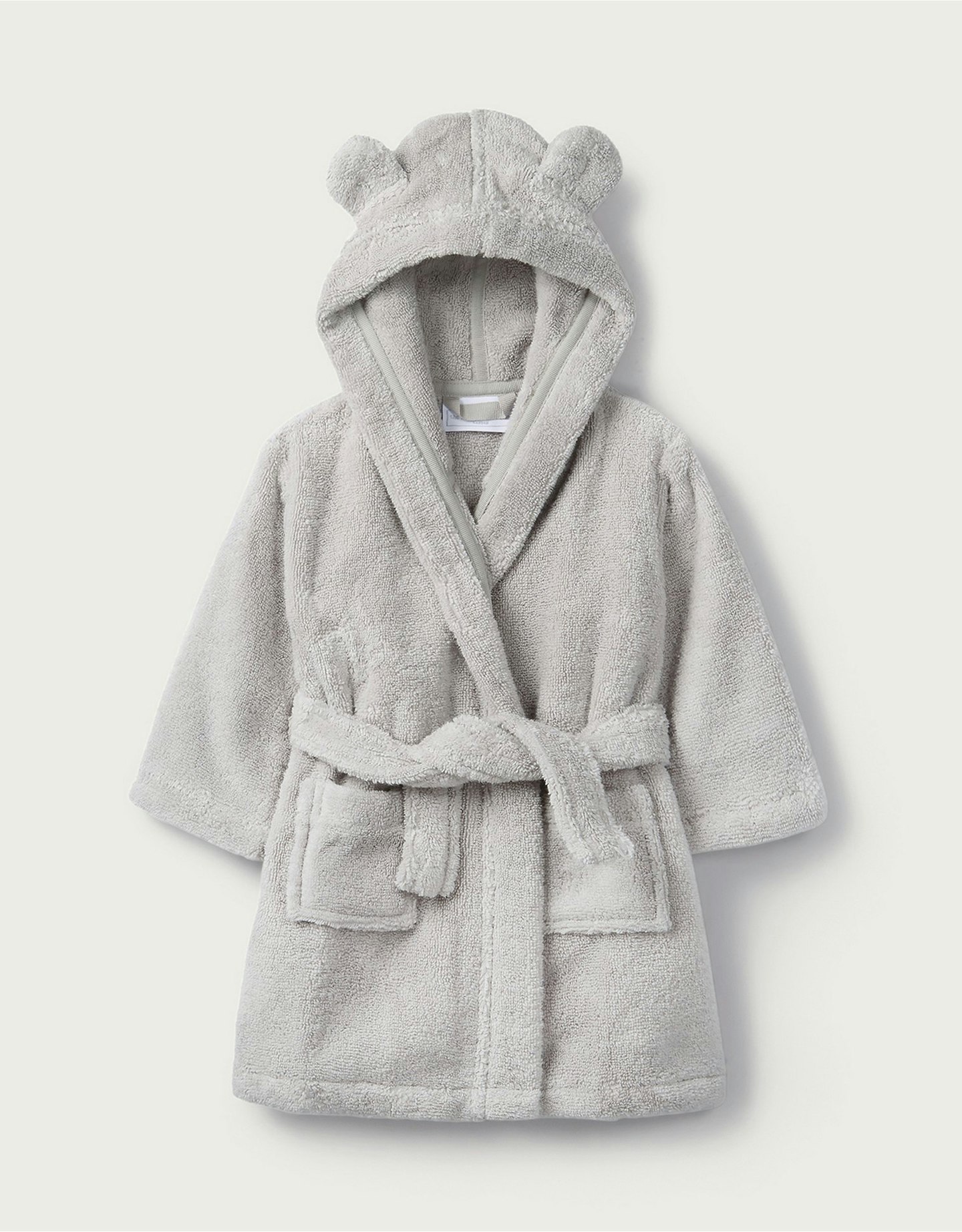 4 of 18
The White Company, Hydrocotton Baby Robe, £28
You totally don't need a towel when you have this fabulous hooded robe, as it's perfect for wrapping your baby in straight from the bath.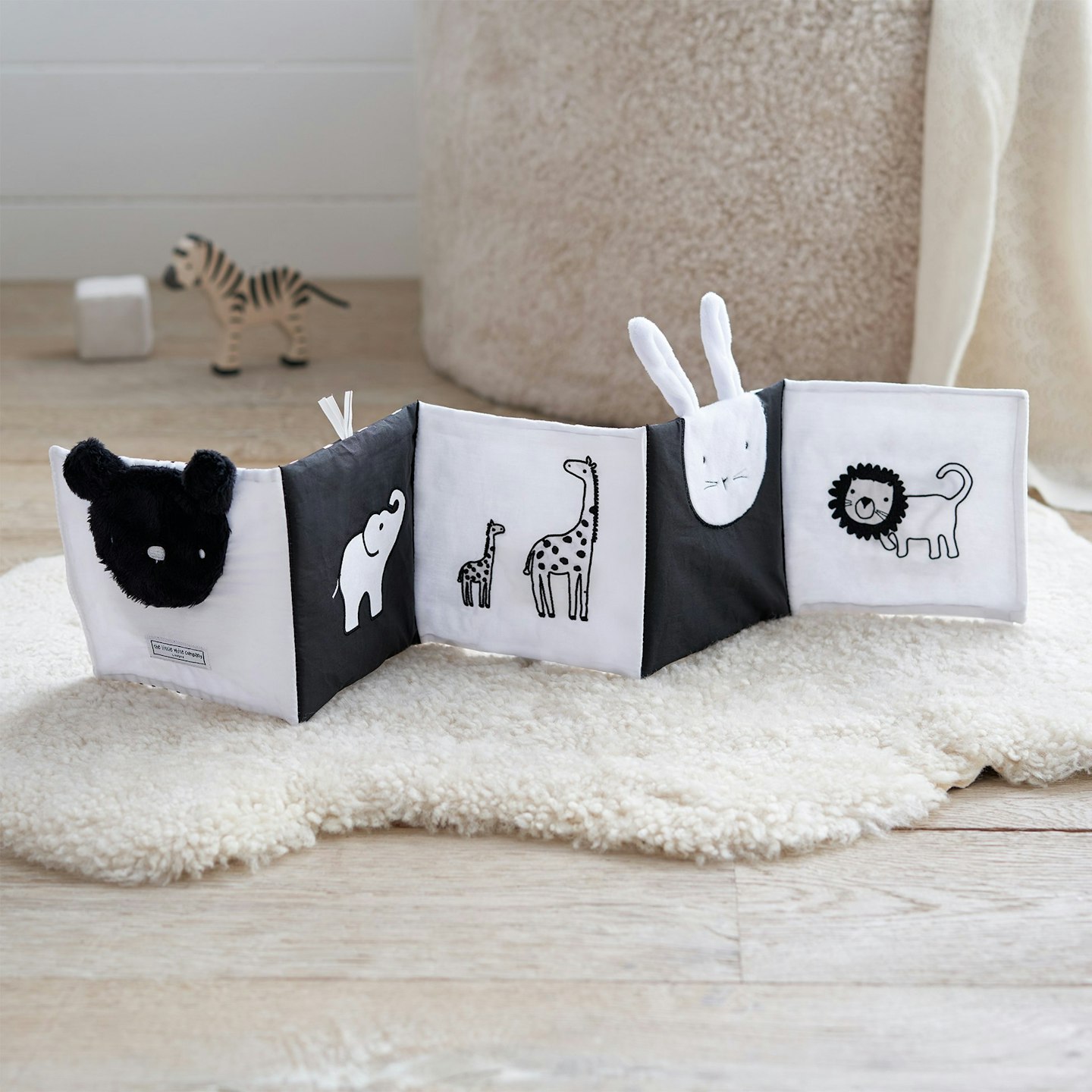 5 of 18
The White Company, My Animal Friends Baby Sensory Book, £16
In a monochrome palette with patterns and special features, it will help keep little ones engaged as they grow and develop.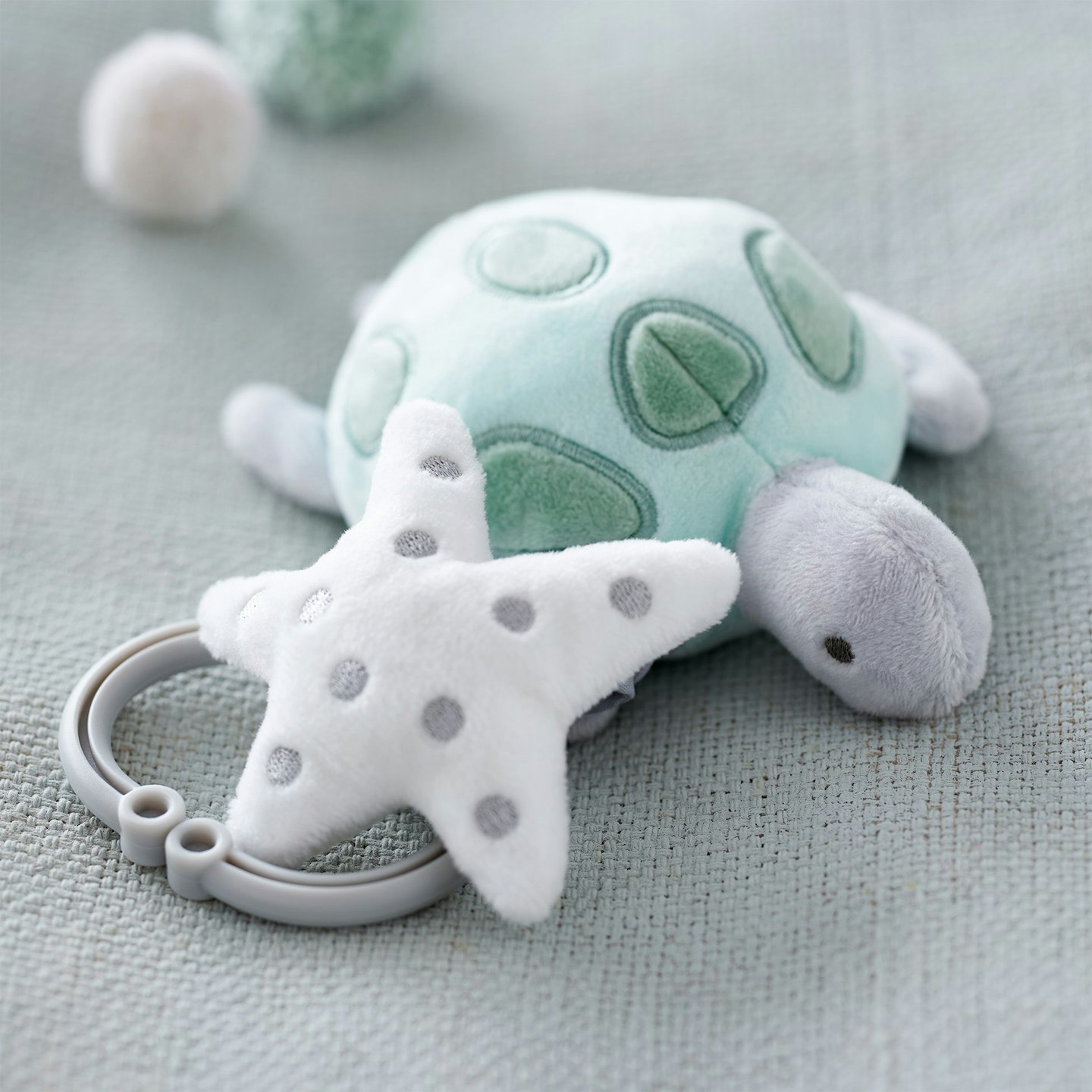 6 of 18
The White Company, Turtle Musical Pull, £18
This soft toy features a 3D turtle and a starfish who crinkles, plus a small plastic ring, so it can be attached to buggies, prams, cots and more.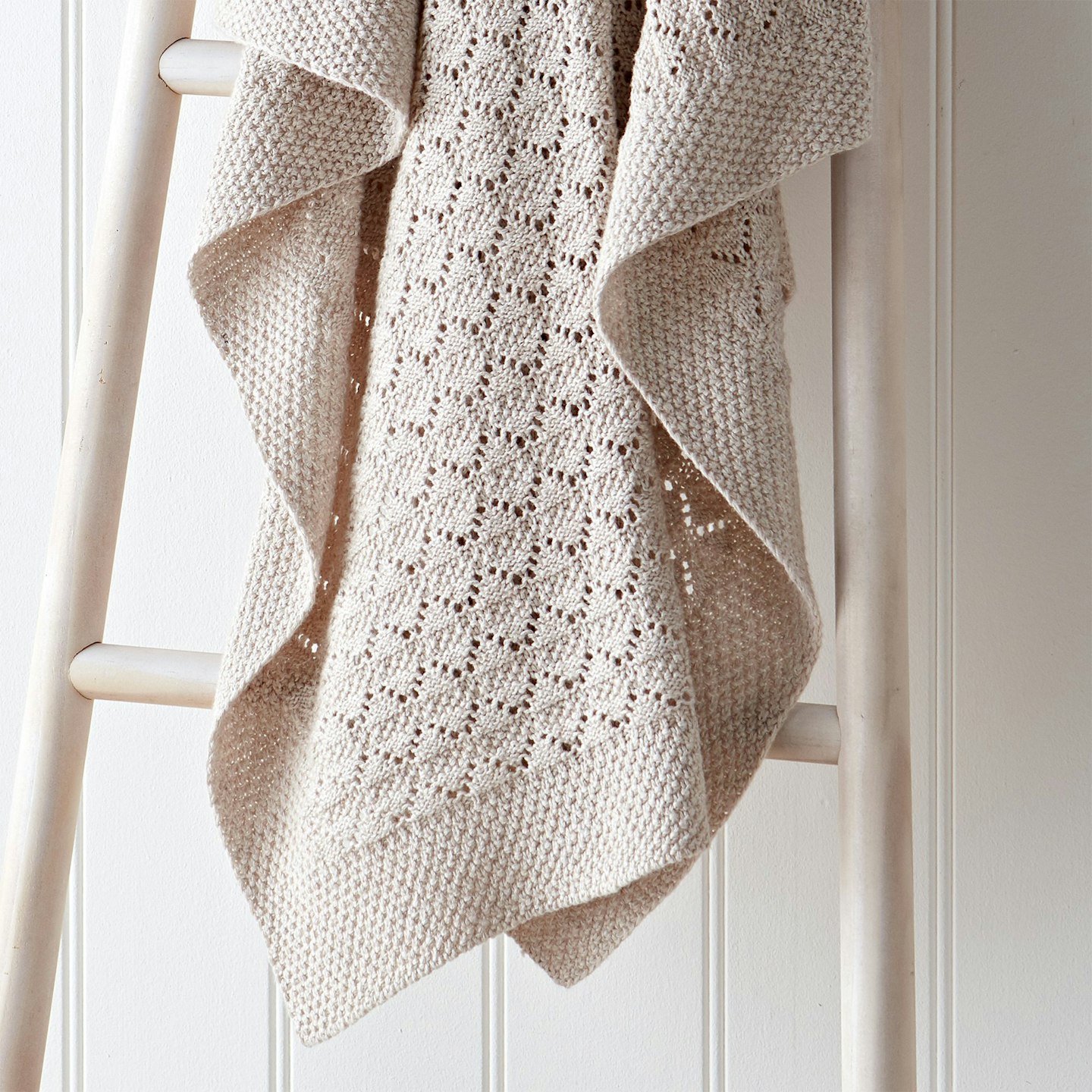 7 of 18
The White Company, Natural Heirloom Baby Blanket, £34
A beautiful blanket to pass down through the generations, this design is crafted from a lightweight woven cotton with a clever 'cell' construction, trapping air to keep your baby warm in Winter and cool in Summer.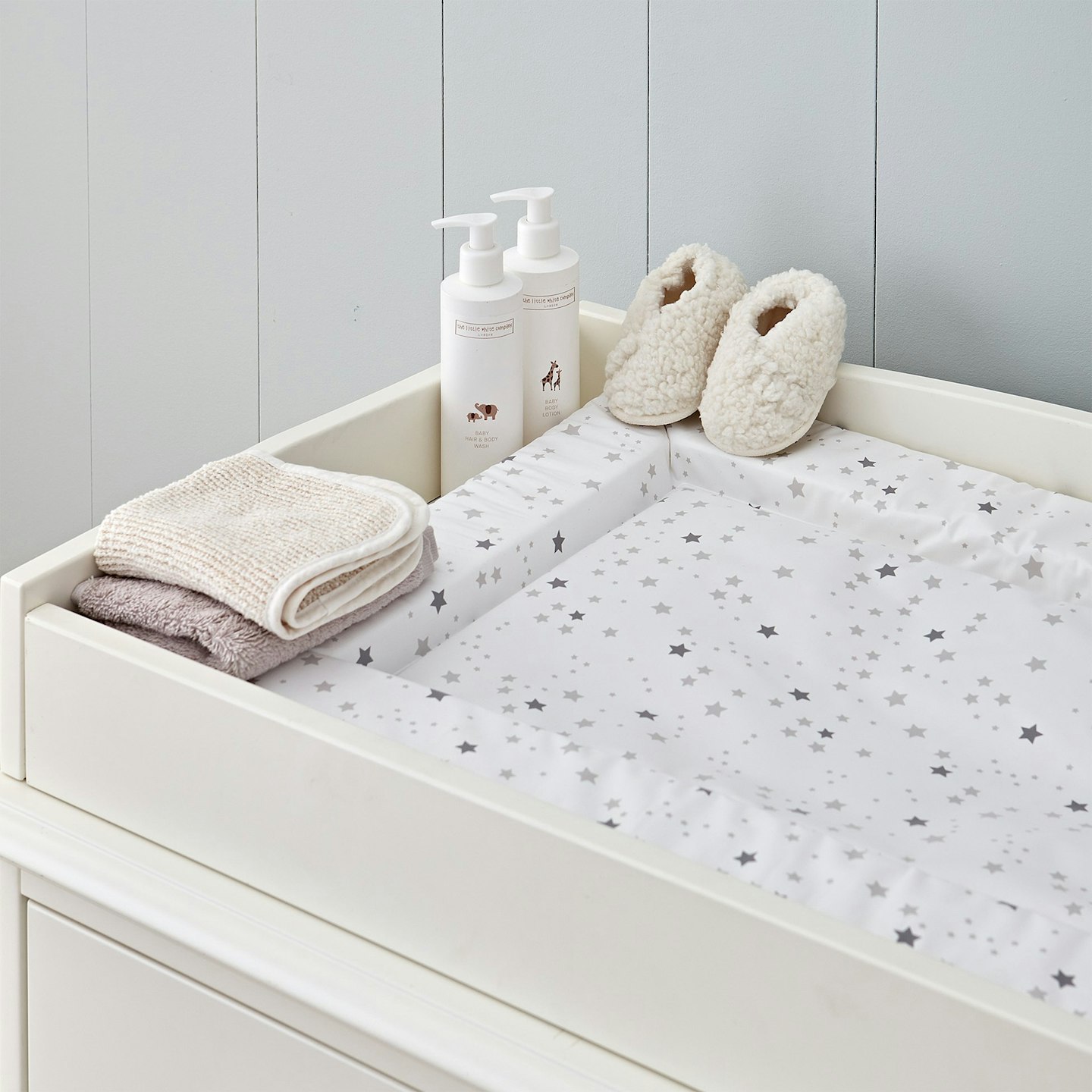 8 of 18
The White Company, Classic Changing Top, £99
Like the matching chest, this changing top is painted in a wipe-clean soft white or a beautiful soft grey.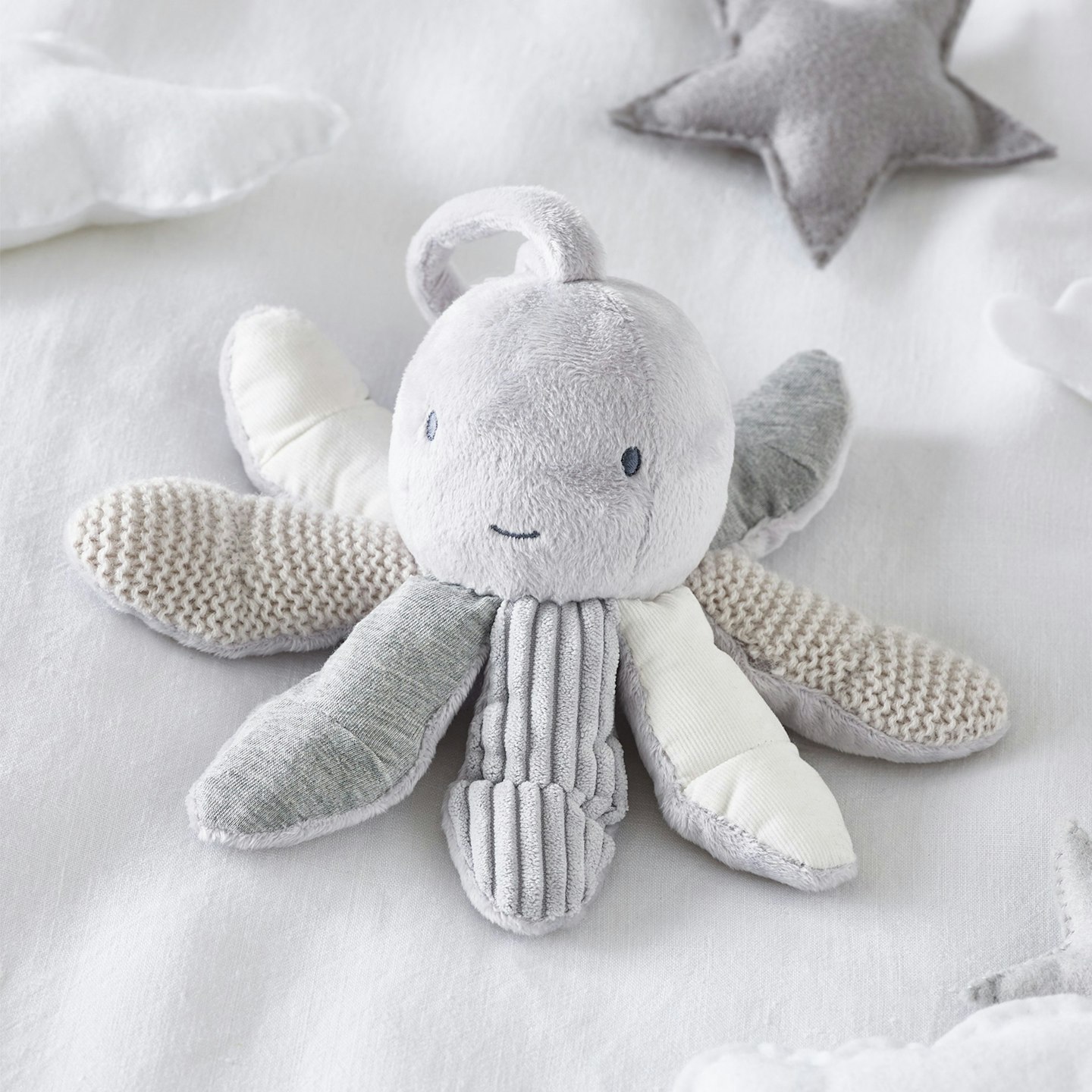 9 of 18
The White Company, Interactive Oscar Octopus, £22
Featuring 3D tentacles with tactile elements such as crinkles, squeaks, rattles and chunky knits, he's just the companion to keep them entertained and stimulated.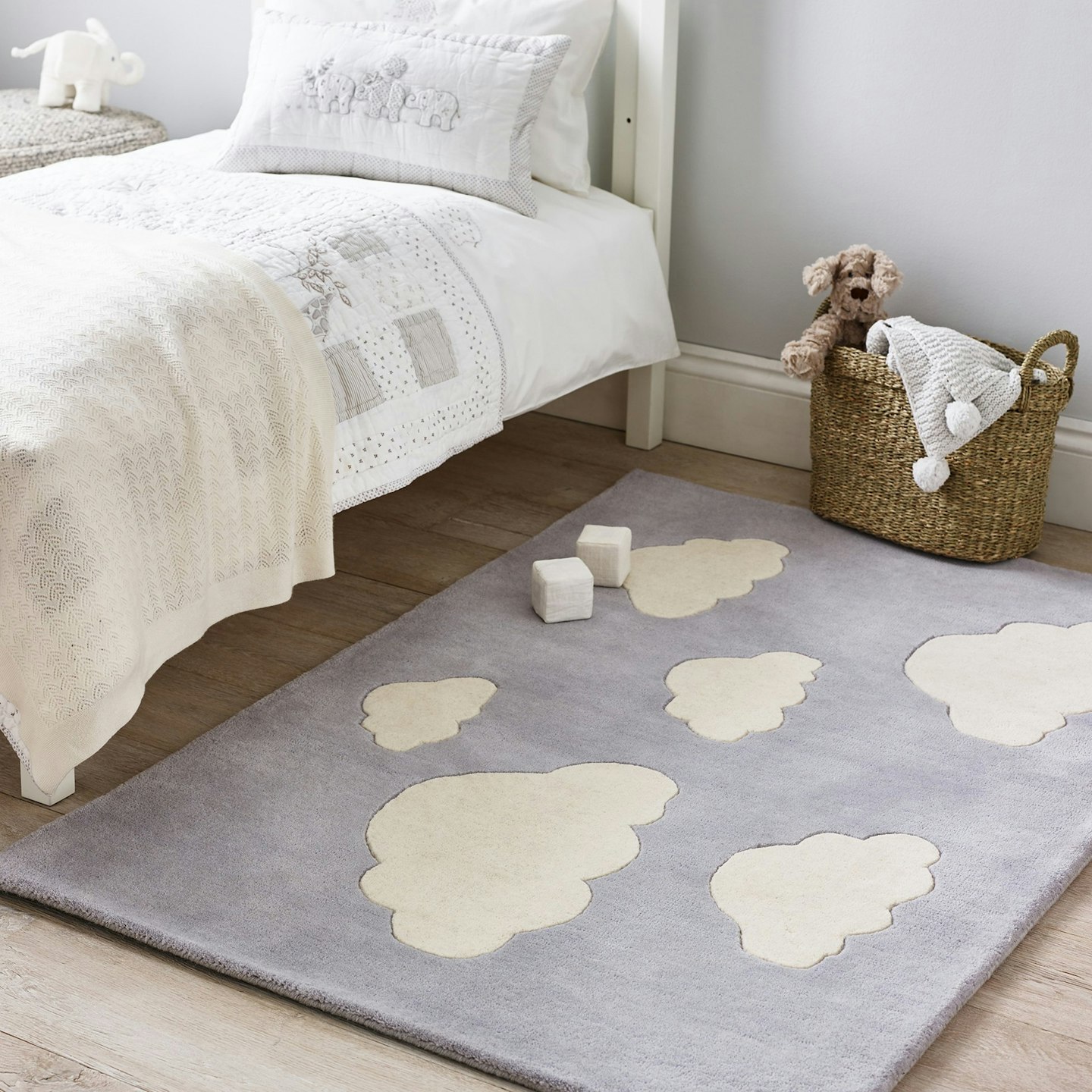 10 of 18
The White Company, Cloud Tufted Rug, £125
Made from pure wool that's been hand tufted, it feels lovely underfoot and has a soft-grey background, which six fluffy white clouds float across.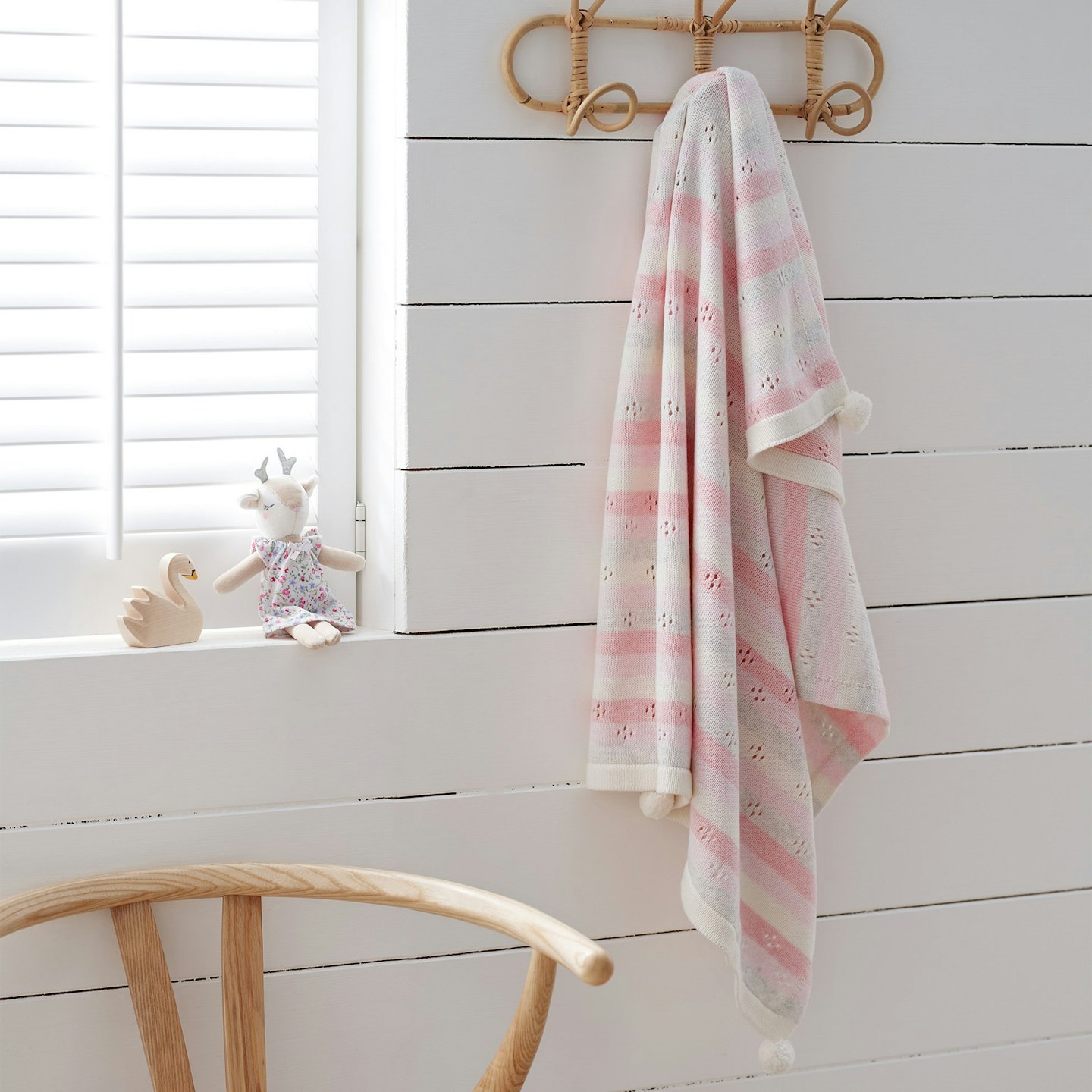 11 of 18
The White Company, Pink Stripe Cotton-Cashmere Blanket, £60
If you're looking for an extra-special gift for a newborn, this beautiful blanket is an exquisite choice.
12 of 18
The White Company, Classic Convertible Cot Bed, £500
When choosing your child's first bed, this beautiful cot bed makes perfect sense, as it serves as a cot for babyhood but can easily be converted into a junior bed for the toddler years thanks to both sides being fully removable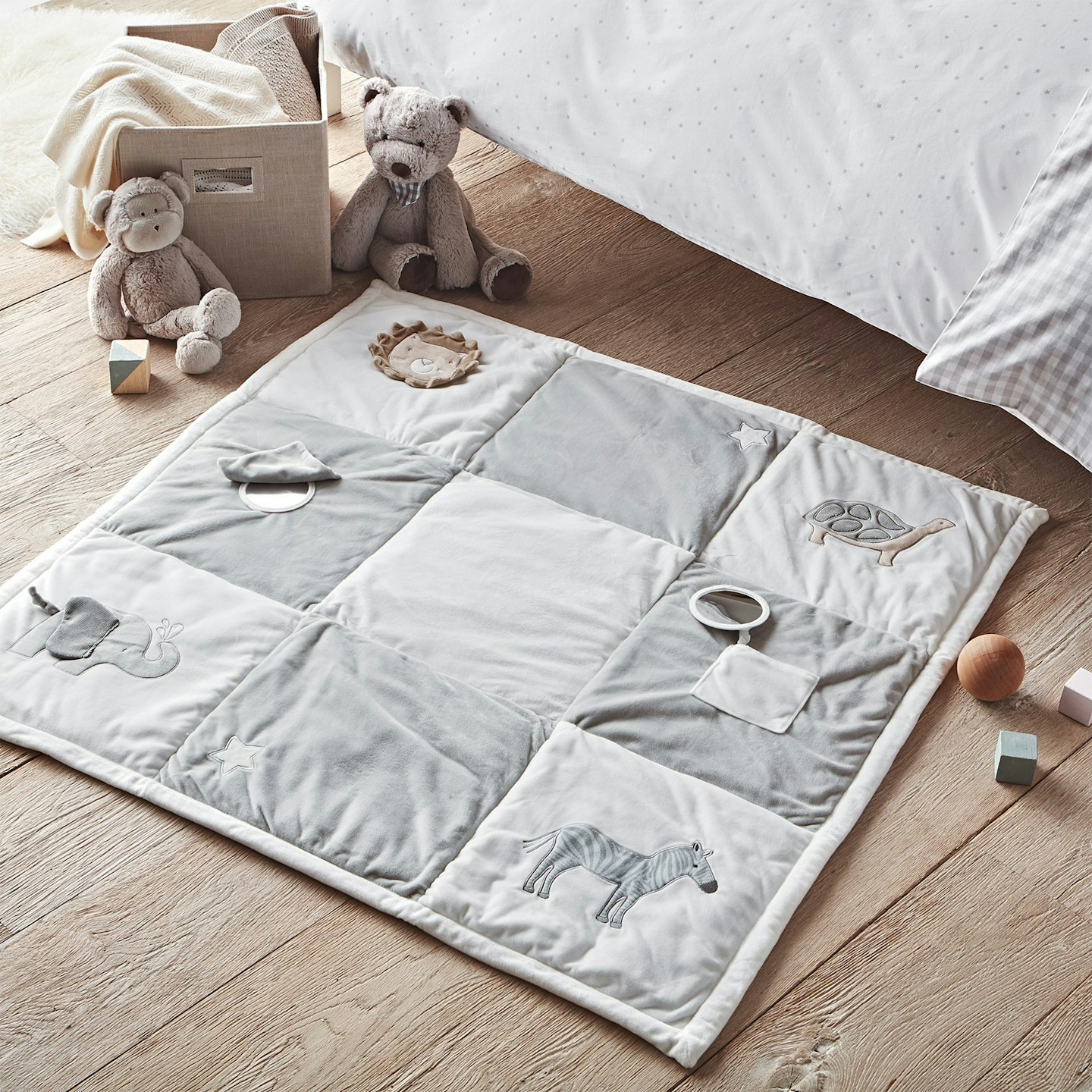 13 of 18
The White Company, My First Playmat, £60
A wonderful addition to little nurseries, this super-soft playmat is filled with gorgeous details to engage little ones at playtime.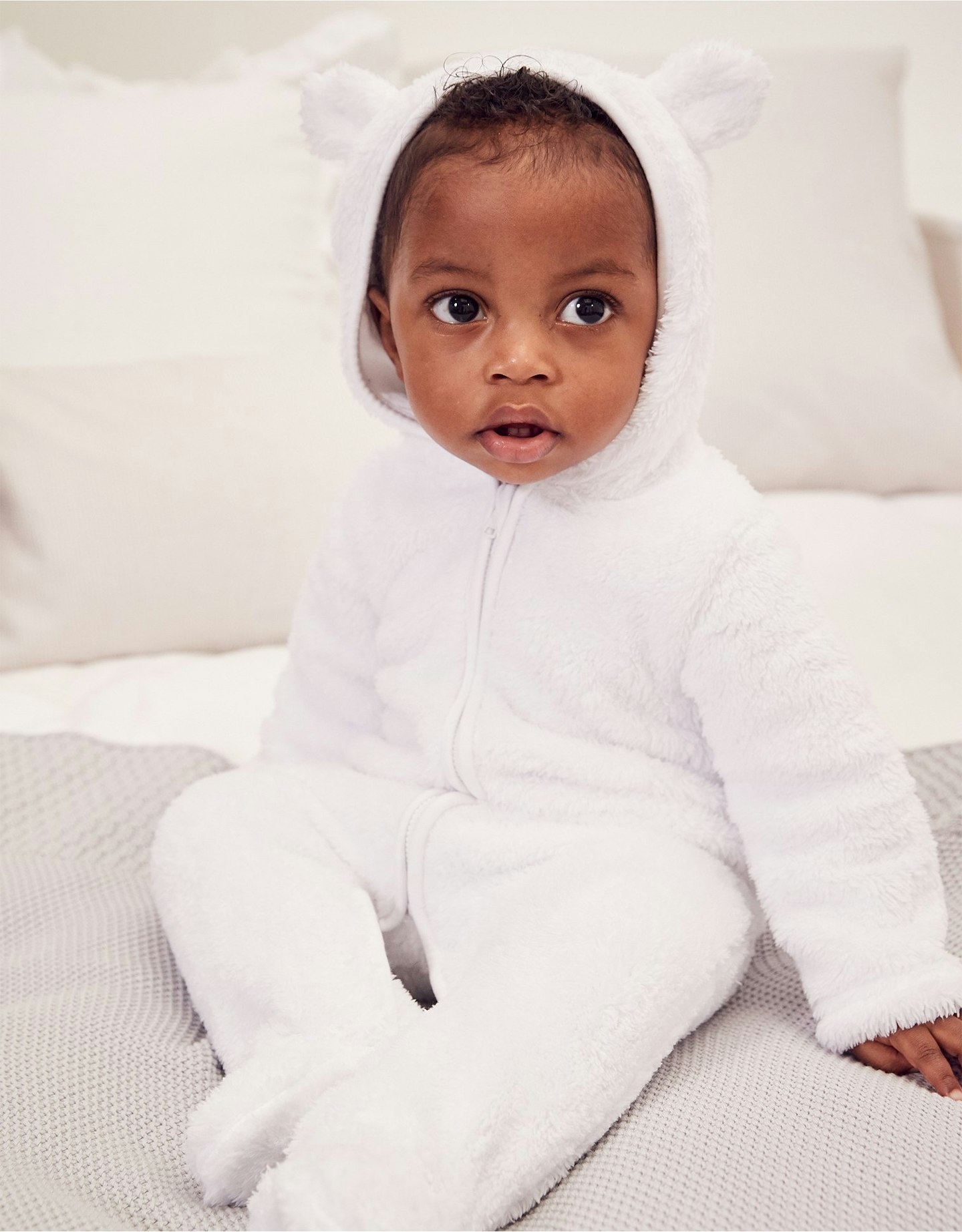 14 of 18
The White Company, White Fleece Romper, £32
This style has reinforced feet (to help prevent wear and tear) and the cotton-lined hood features The White Company's signature 3D bear ears.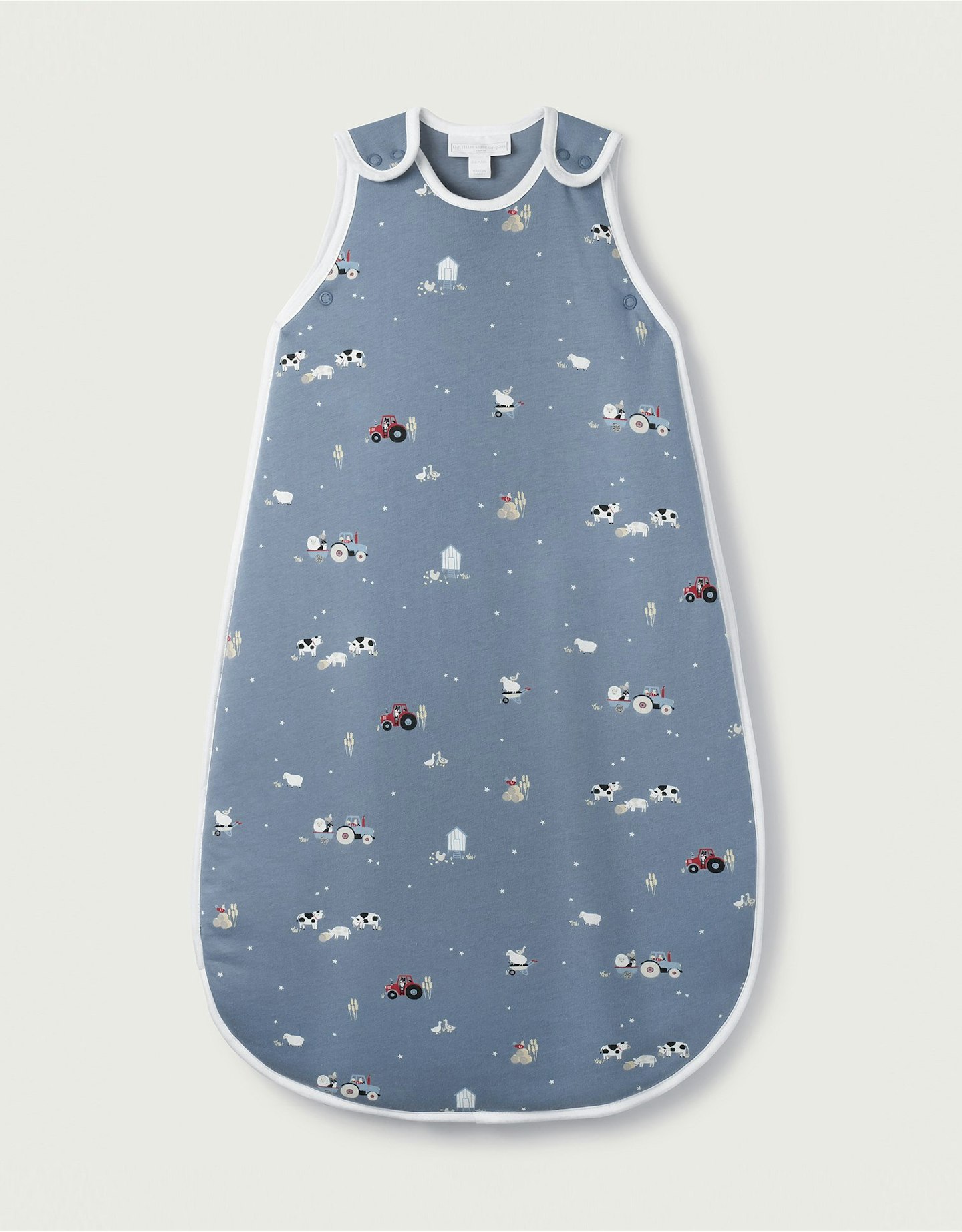 15 of 18
The White Company, Farmyard-Print Sleeping Bag – 2.5 Tog, From £34
Perfect for keeping little ones snug without the need for loose bedding or blankets, the farmyard print sleeping bag comes in a 2.5-tog weight, ideal for chilly nights.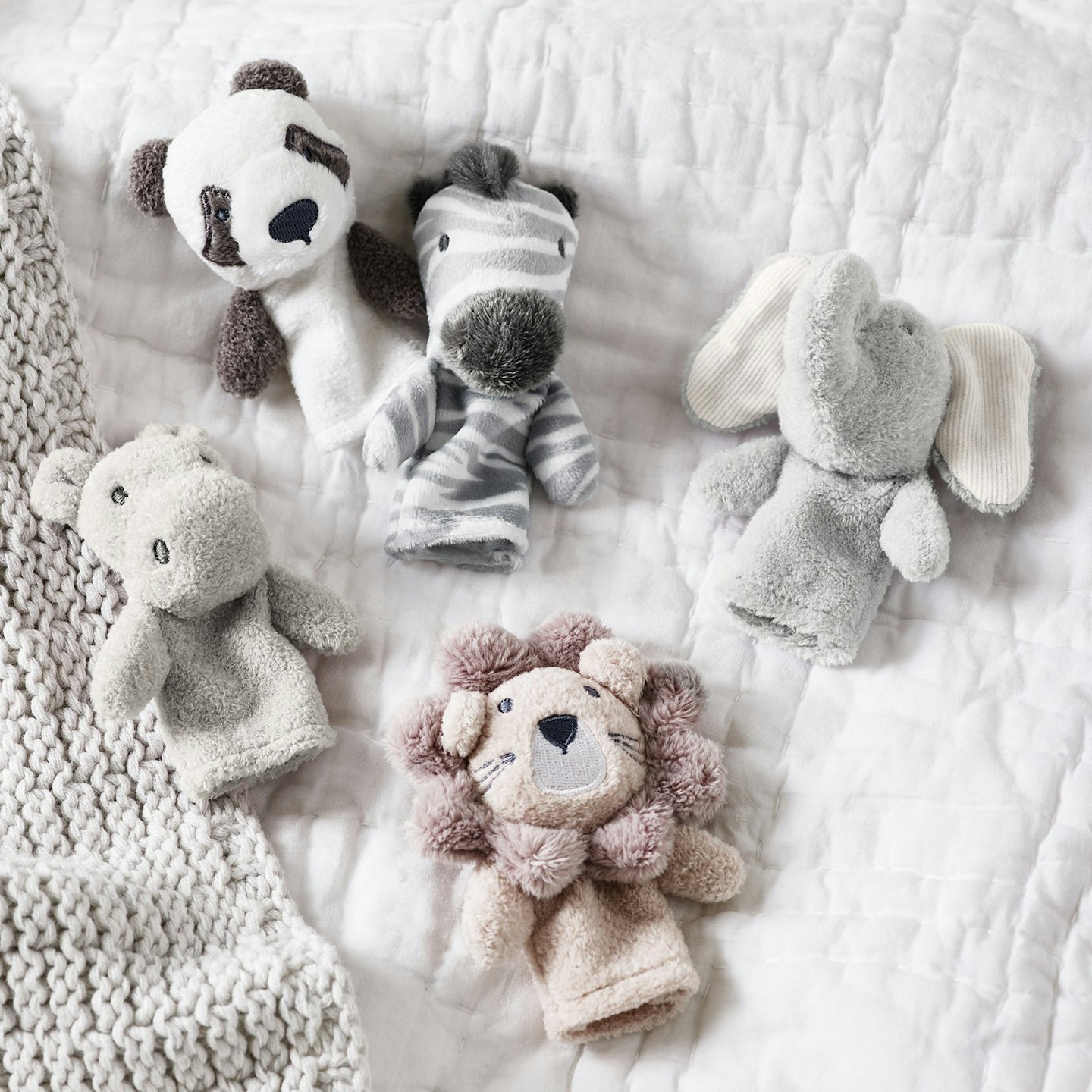 16 of 18
The White Company, Two By Two Finger Puppets - Set Of 5, £28
We absolutely love this little herd of soft and furry finger puppets.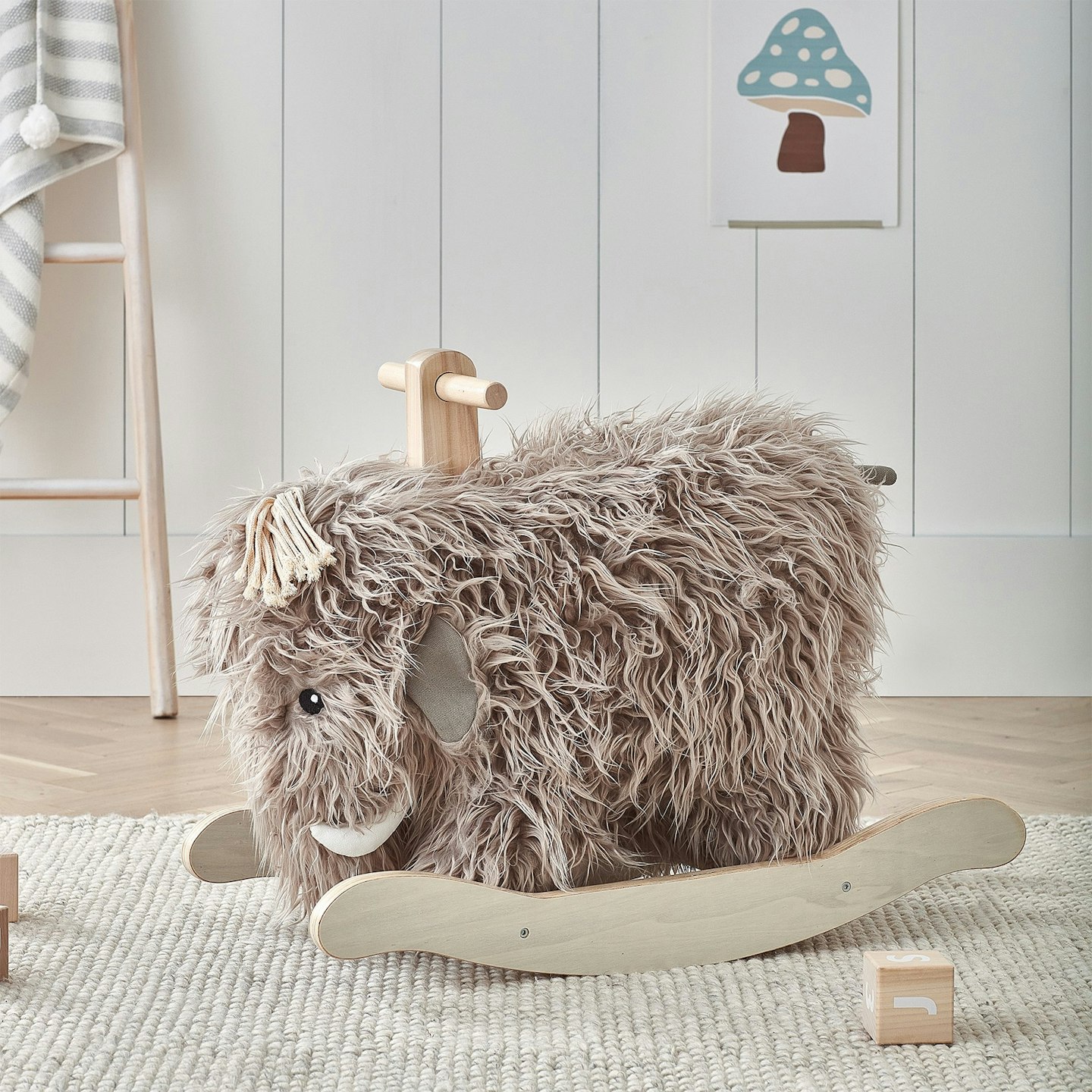 17 of 18
The White Company, Rocking Mammoth, £120
A modern take on the classic rocking horse, with his super-soft fur and little tusks, finished with a wooden handle and rockers. Little ones will enjoy hours of fun on this wonderful toy which makes a truly special gift.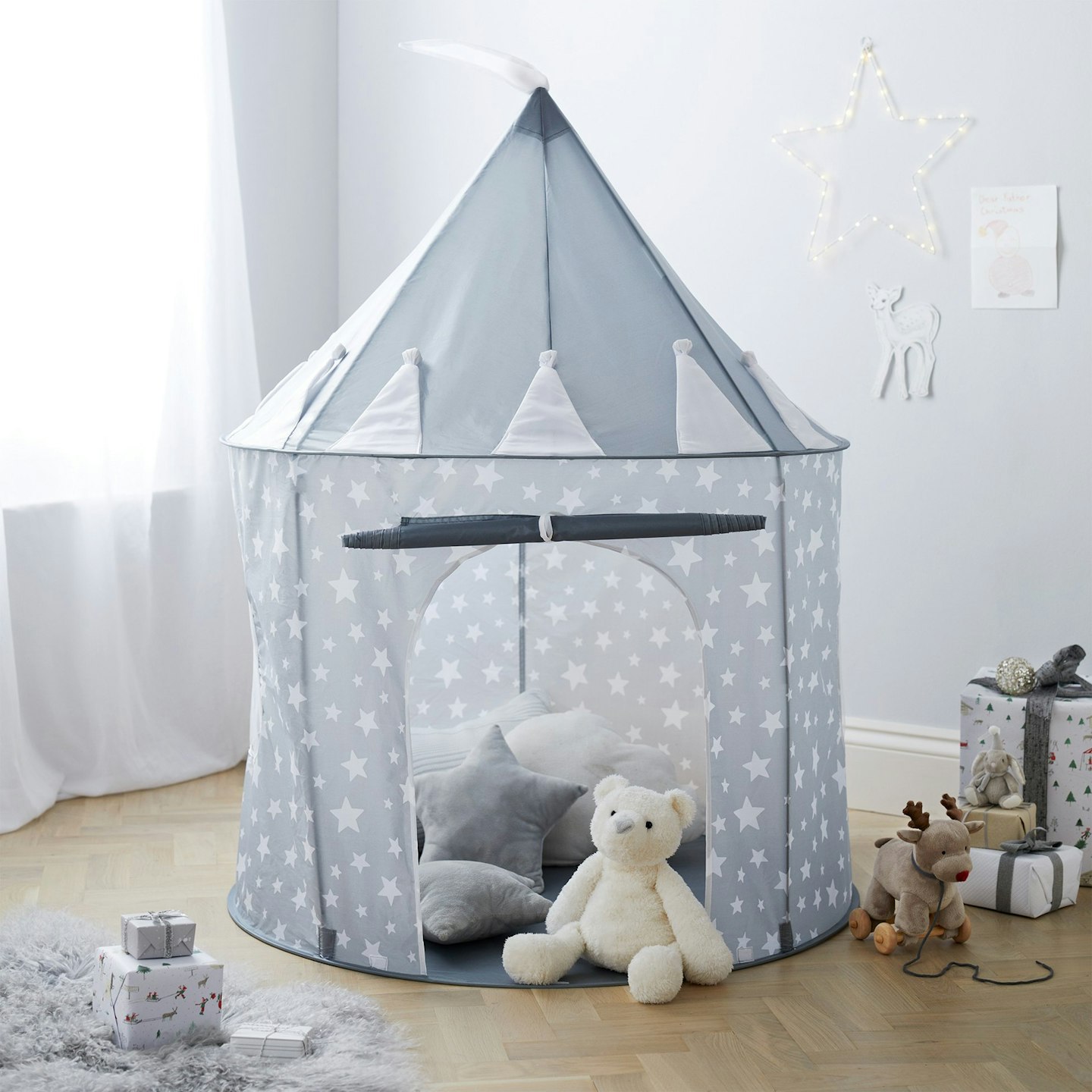 18 of 18
The White Company, Grey Star Tent, £34
Inspire their imagination with a special space just for them – no grown-ups allowed!
READ MORE: The Best New Baby Equipment For Tech-Loving Parents