There's nothing like a UK heatwave to force Brits to run, literally sweating buckets, to their nearest supermarket or home store to snap up an electric fan. Before you can even say "I've heard it's hotter than Spain this week!" to an unsuspecting (but equally boiling) stranger, all of the best ones are long gone and you're left sweltering, unable to sleep and wishing you'd been more prepared.
However, not all fans are created equal, and if you're in the market to buy one, you might be thinking about investing in the very best. Enter: the Dyson fan. This innovative appliance quickly garnered attention for its sleek design, advanced technology, and promises of a more efficient cooling experience, but there's just one catch. Like most Dyson products, it really is an investment.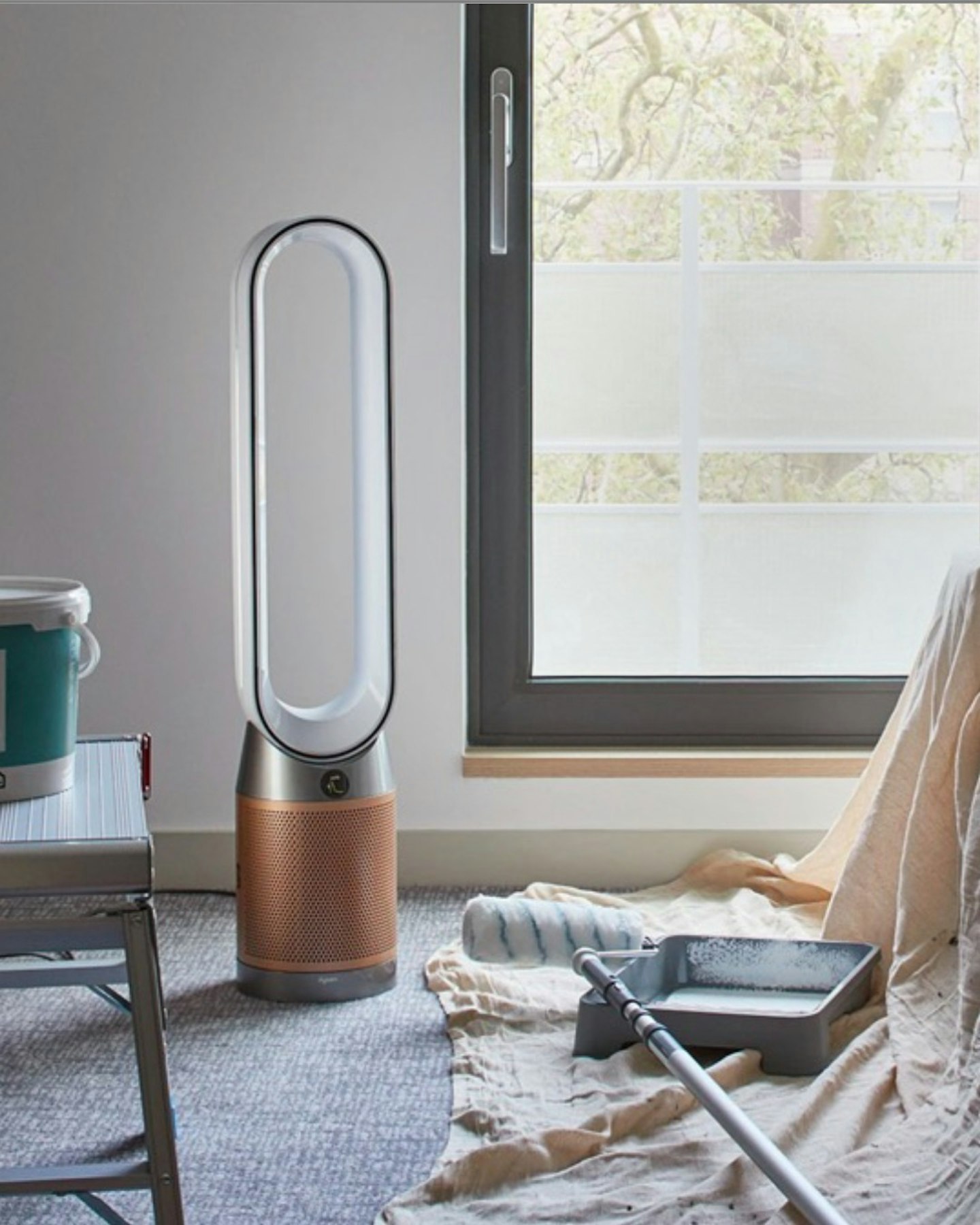 If you're looking to splash out on the Dyson fan but can't quite part with that much cash, you'll be glad to know that there are ways to save. By keeping an eye on the latest Dyson fan sales, or by opting for a refurbished version, you can knock a decent amount of money off, making that new, cool breeze in your home feel even sweeter.
Here are the current Dyson fan sales, plus some discounted refurbished options for you to peruse - and don't forget to shop our heatwave-approved outfits, too.
SHOP: Dyson Fan Sales To Keep Cool This Summer
Description
Stay cool in summer, experience purer air and remove 99.95% of microscopic allergens and
Description
Capturing dust, allergens and bacteria, three sensors work in harmony to constantly monitor your
Description
Keep cool, calm and collected during your work day with this purifying desk fan.
This
Description
This personal purifier uses Dyson Core Flow technology to project cooling, filtered air, precisely
Description
Capturing dust, allergens and viruses, including the COVID-19 virus and even destroying
Description
This currently has £50 off at John Lewis but is unfortunately out of stock online. You can sign up
Why is the Dyson fan so good?
Unlike traditional fans, which feature rotating blades, the Dyson fan is bladeless. This unique design, combined with its powerful motor, allows the fan to generate a continuous airflow, creating a refreshing breeze without the unpleasant buffeting effect caused by spinning blades. What's more, the absence of exposed blades makes the Dyson fan safer, particularly for households with young children or pets.
The fan's ability to oscillate horizontally and vertically ensures that every corner of the room receives a refreshing breeze, eliminating hotspots and ensuring even cooling distribution - no more hogging the fan at bedtime. This feature is especially beneficial for larger spaces, where a regular fan might struggle to cover the entire area adequately.
Beyond its cooling capabilities, Dyson fans offer additional features that enhance the overall user experience. Many models come with built-in air purifiers, capable of capturing microscopic particles, allergens, and pollutants, thus improving indoor air quality. This dual functionality makes the Dyson fan a very attractive option for those seeking relief from both heat and allergens during the summer months. Some Dyson fans also offer the option of heating, making them versatile appliances suitable for use throughout the year.
Not a fan of the white noise that comes with traditional fans? Dyson fans operate silently, ensuring a peaceful night's rest. As well as this, they have a number of energy-saving features, reducing power consumption without compromising on performance.
Jade Moscrop is the Commercial Content Editor for Grazia, specialising in lifestyle topics. When she's not writing about beauty products, gym leggings and chic homeware items, she can usually be found on a hot girl walk, buying houseplants or listening to female-fronted rock bands.