Whether you're planning a few garden parties this summer, or maybe you're looking to create an outside space for the family, we've got some Very Important News: Argos is offering up to a third off in its garden furniture sale.
We've got our eye on the sofa sets, gazebos and sun loungers that work perfectly for any space, regardless of how big or small your garden may be. It can even be used in other outdoor spaces such as a balcony, terrace or veranda.
With contemporary designs, timeless rattan furniture and multi-functional options, here are our best picks from the Argos garden furniture sale, to suit any style or sized garden.
SHOP: The Best From The Argos Garden Furniture Sale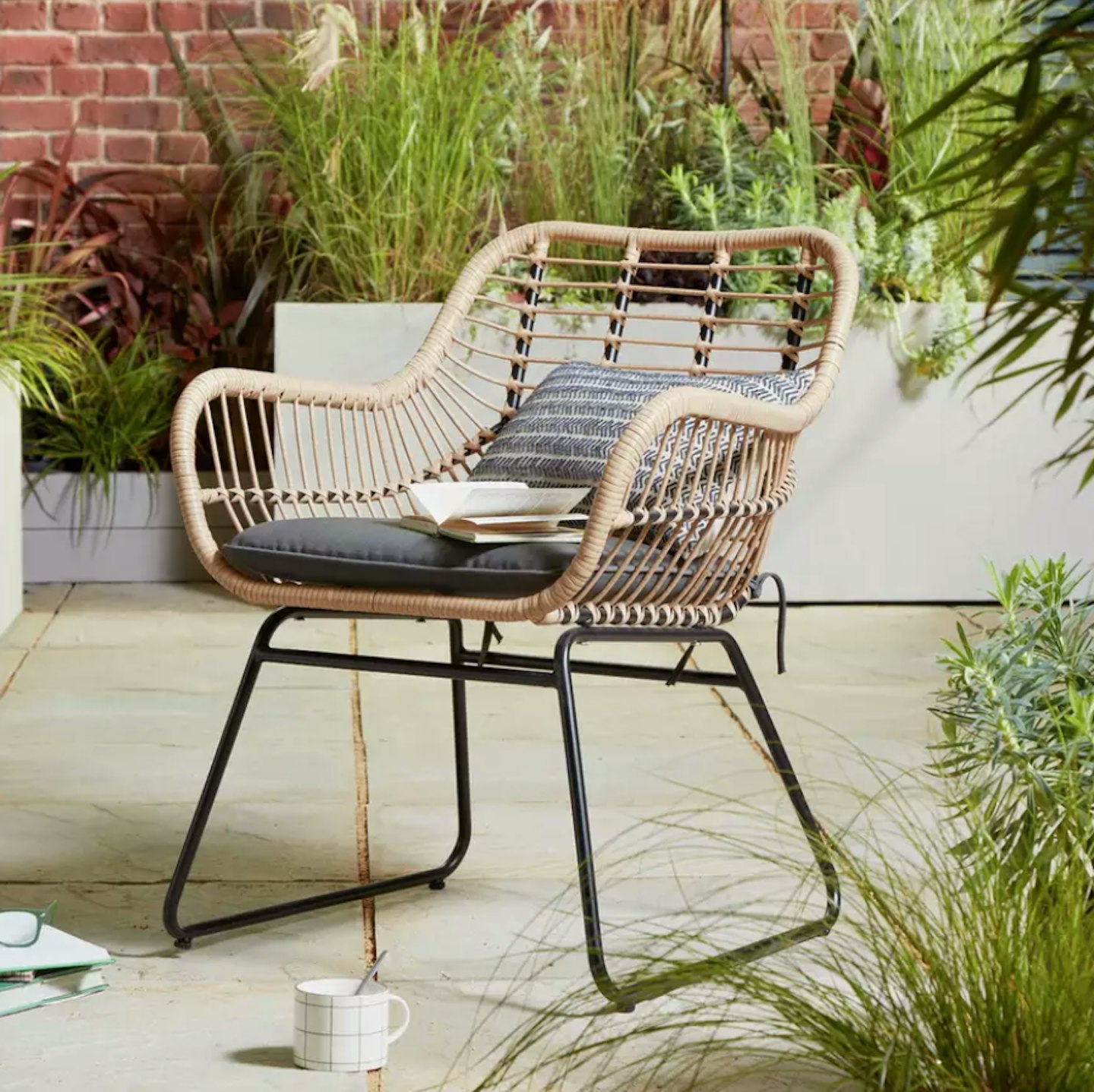 1 of 13
CREDIT: Argos Home
Argos Home Ross Rattan Effect Garden Chair, £100
This comfortable Ross Rattan Effect Garden Chair by Argos will turn your outdoor space into a peaceful sanctuary. Rattan effect, in a bamboo tone, has both natural style and warmth - the perfect combination. How relaxing to simply read your favourite book with a cup of coffee in this one.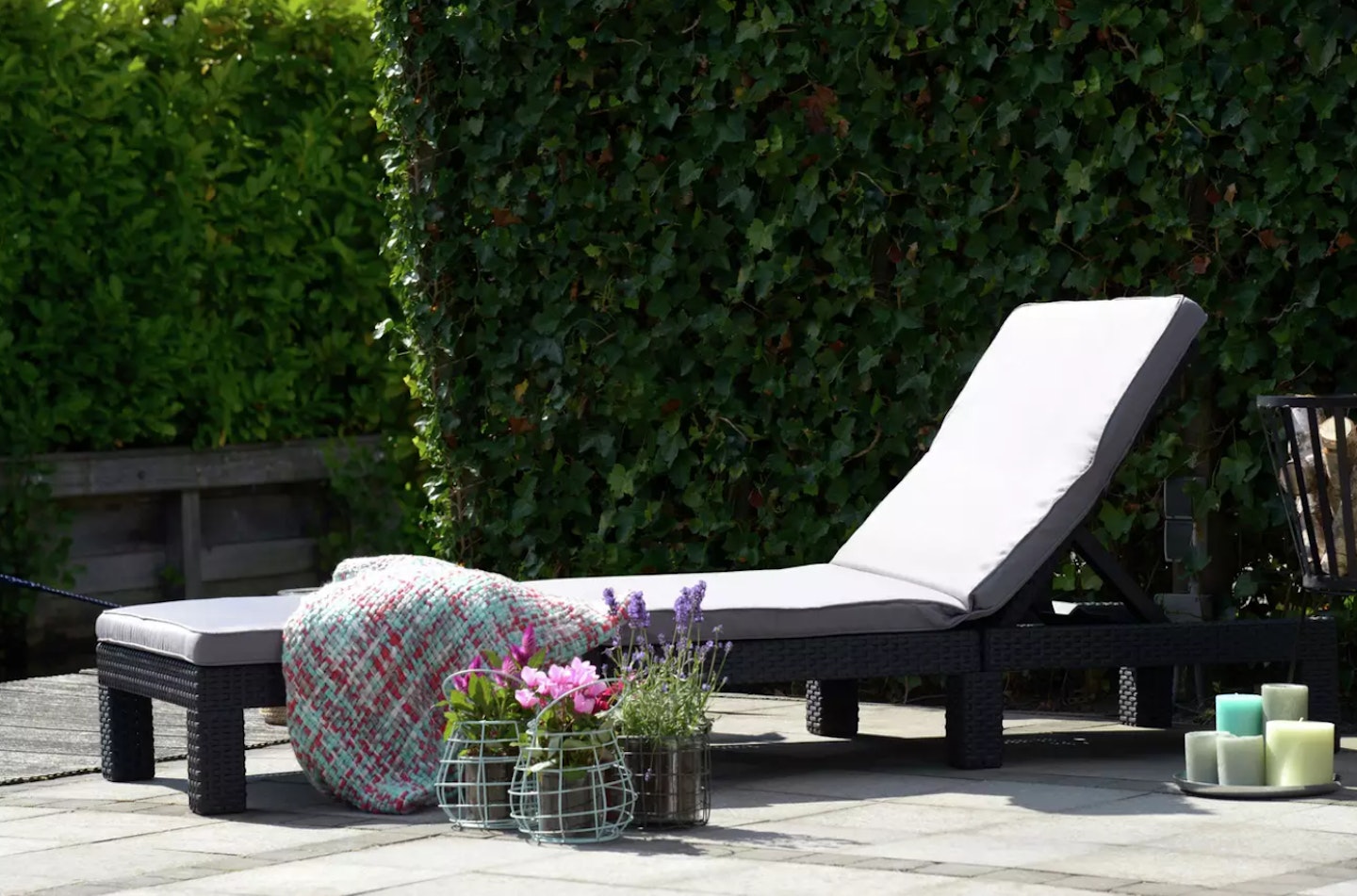 2 of 13
CREDIT: Argos Home
Keter Daytona Rattan Effect Sun Lounger, £175
This Daytona Sun Lounger is the perfect buddy for hot summer months. Cold lemonade, some cool shades and you can call it the perfect summer day at home. We wouldn't wait any longer!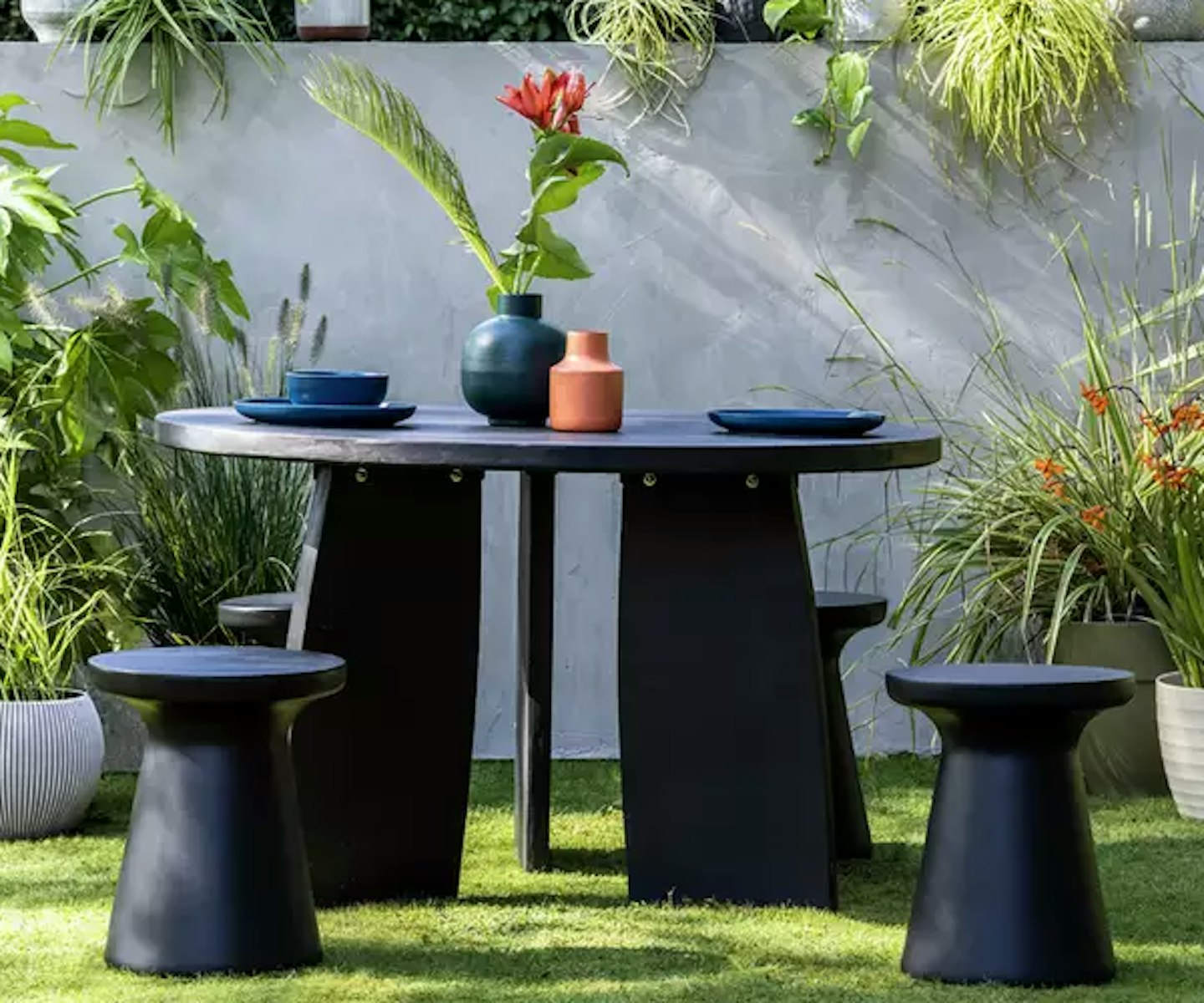 3 of 13
CREDIT: Argos Home
Habitat Magnus 4 Seater Concrete Patio Set , £700
Crafted from concrete, this abstract set is designed to withstand all weather. The chunky graphic shapes and stark shade adds to this garden furniture's modern luxe look. Dial-up the style.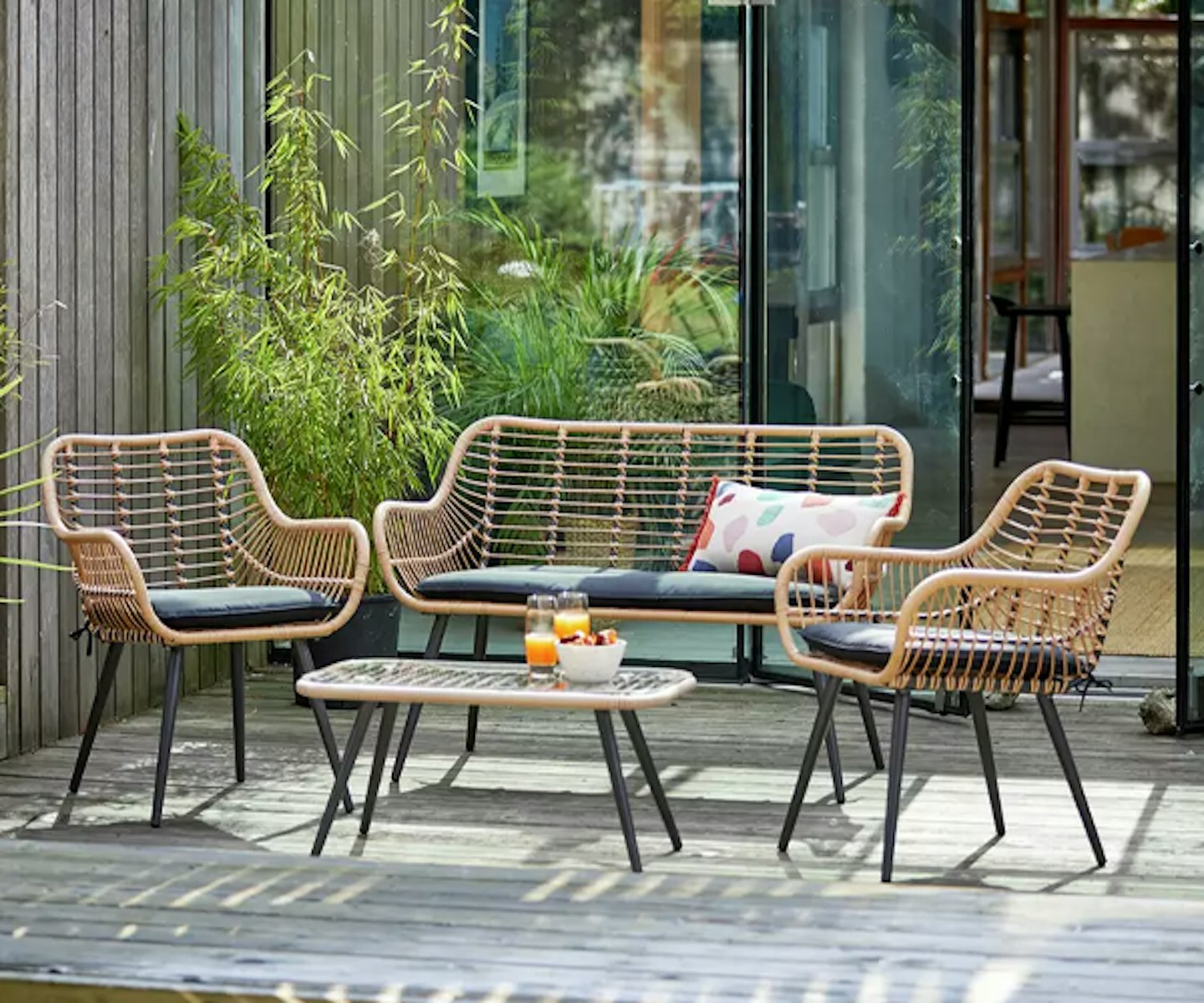 4 of 13
CREDIT: Argos Home
Habitat 4 Seater Bamboo Effect Garden Sofa Set, £400
This striking sofa set features splayed black legs and cushions that beautifully contrast the handwoven rattan-effect bamboo toned frame.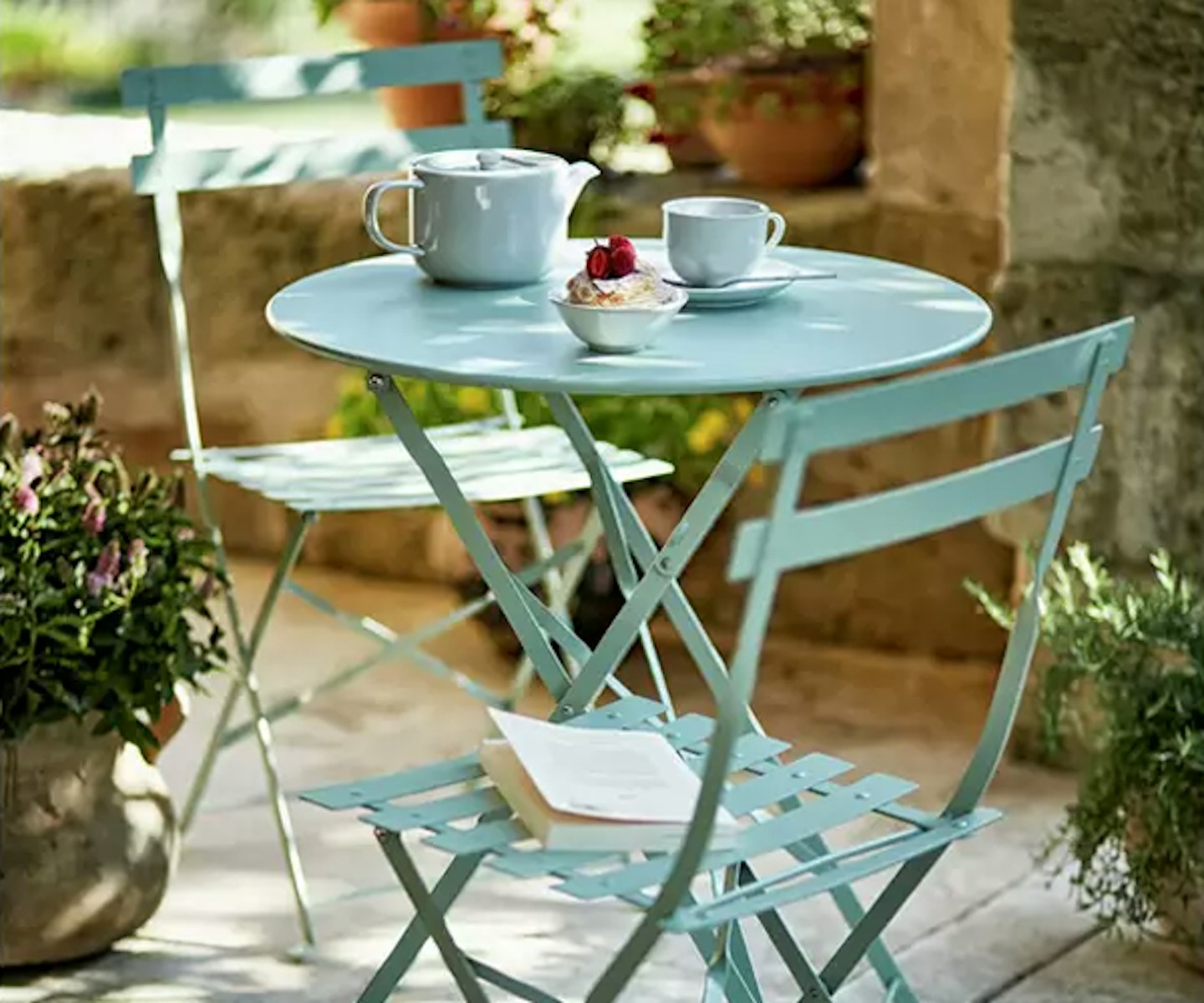 5 of 13
CREDIT: Argos Home
Argos Home Eve Folding 2 Seater Metal Bistro Set - Sage, £75
Enjoy your morning coffee or evening cocktail on this sage colour bistro set. It is ideal if you only have a small space to work with but want to make it as cosy as possible.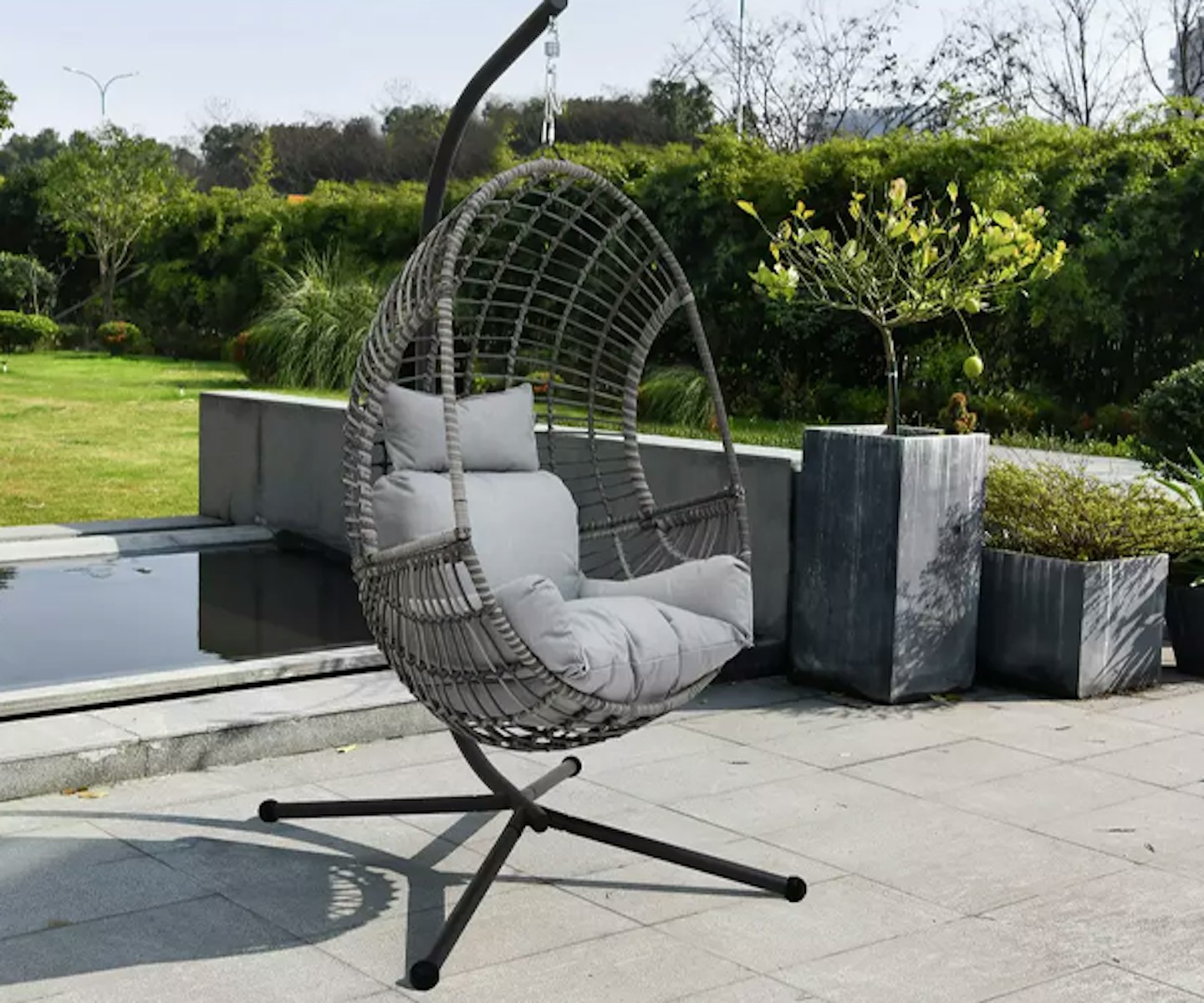 6 of 13
CREDIT: Argos Home
Argos Home Jaye Hanging Egg Chair – Grey, £360
Easy to maintain, this egg chair is weatherproof so you can leave it outside all year round.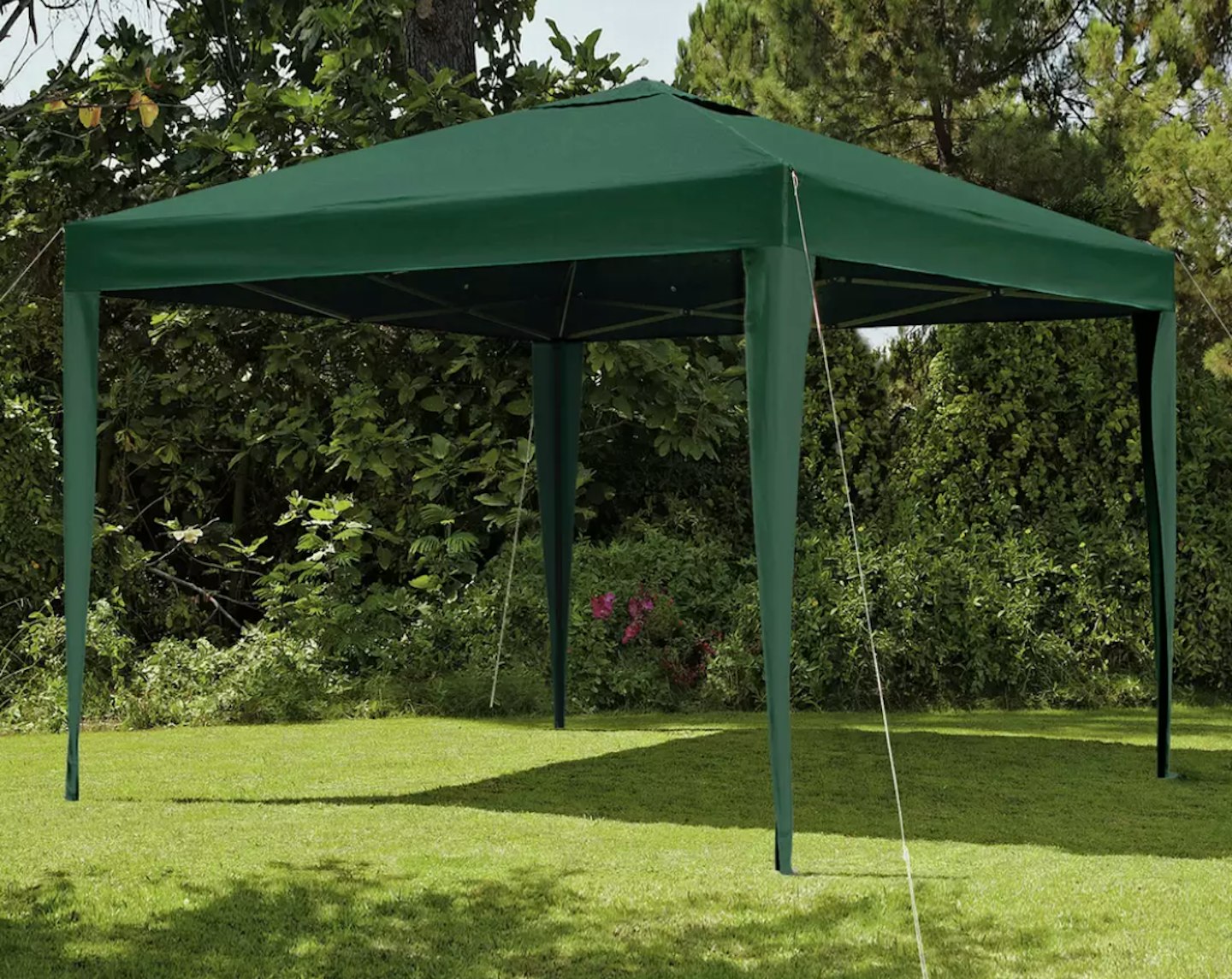 7 of 13
CREDIT: Argos Home
Argos Home 3m x 3m Pop up Garden Gazebo, £130
Summer fetes and garden parties are incoming. Whatever the weather brings, this pop-up gazebo will get you through it.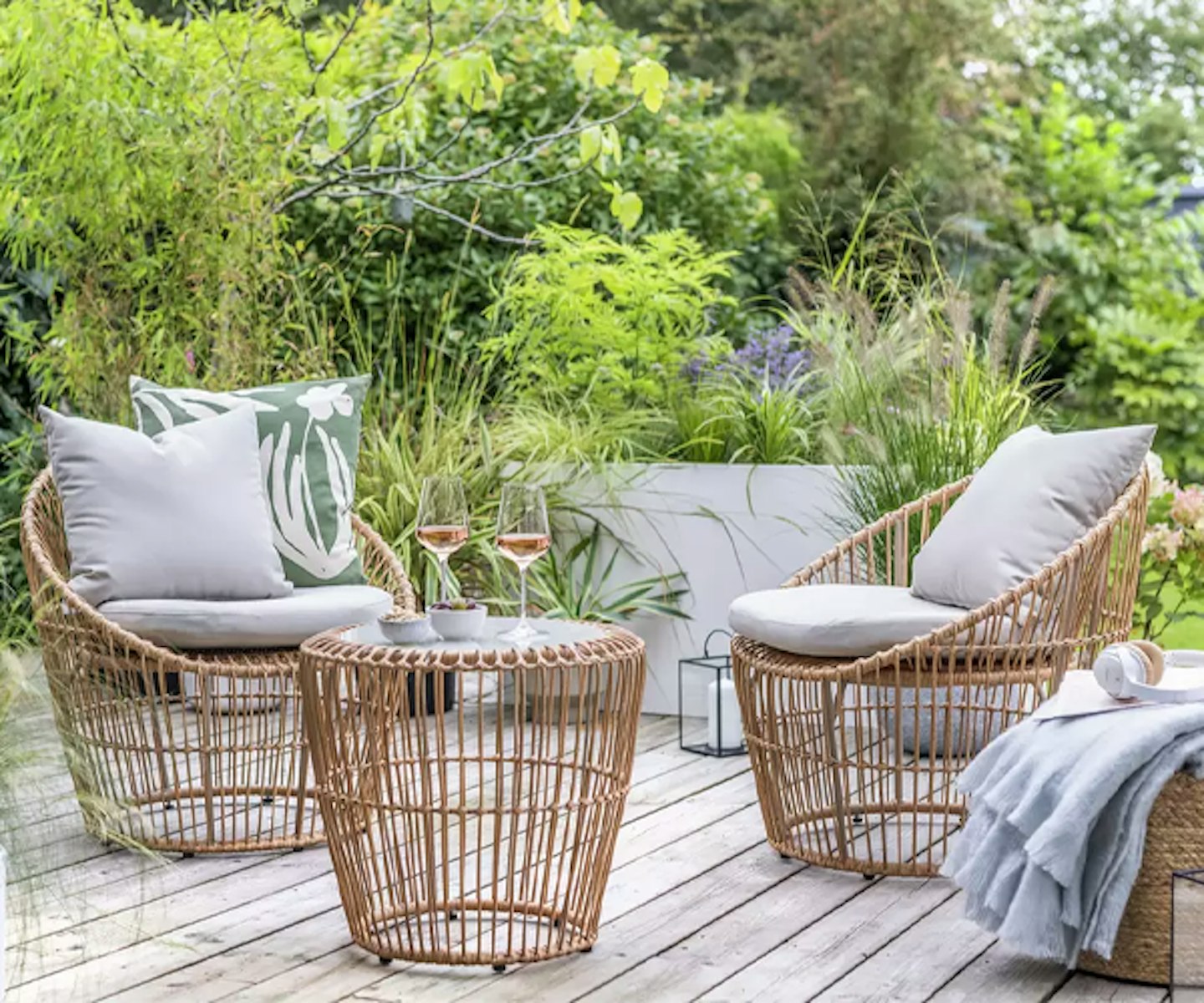 8 of 13
CREDIT: Argos Home
Argos Home Lexy 2 Seater Rattan Garden Bistro Set, £400
These barrel-shaped seats and tapered frames give this natural trio a modern look.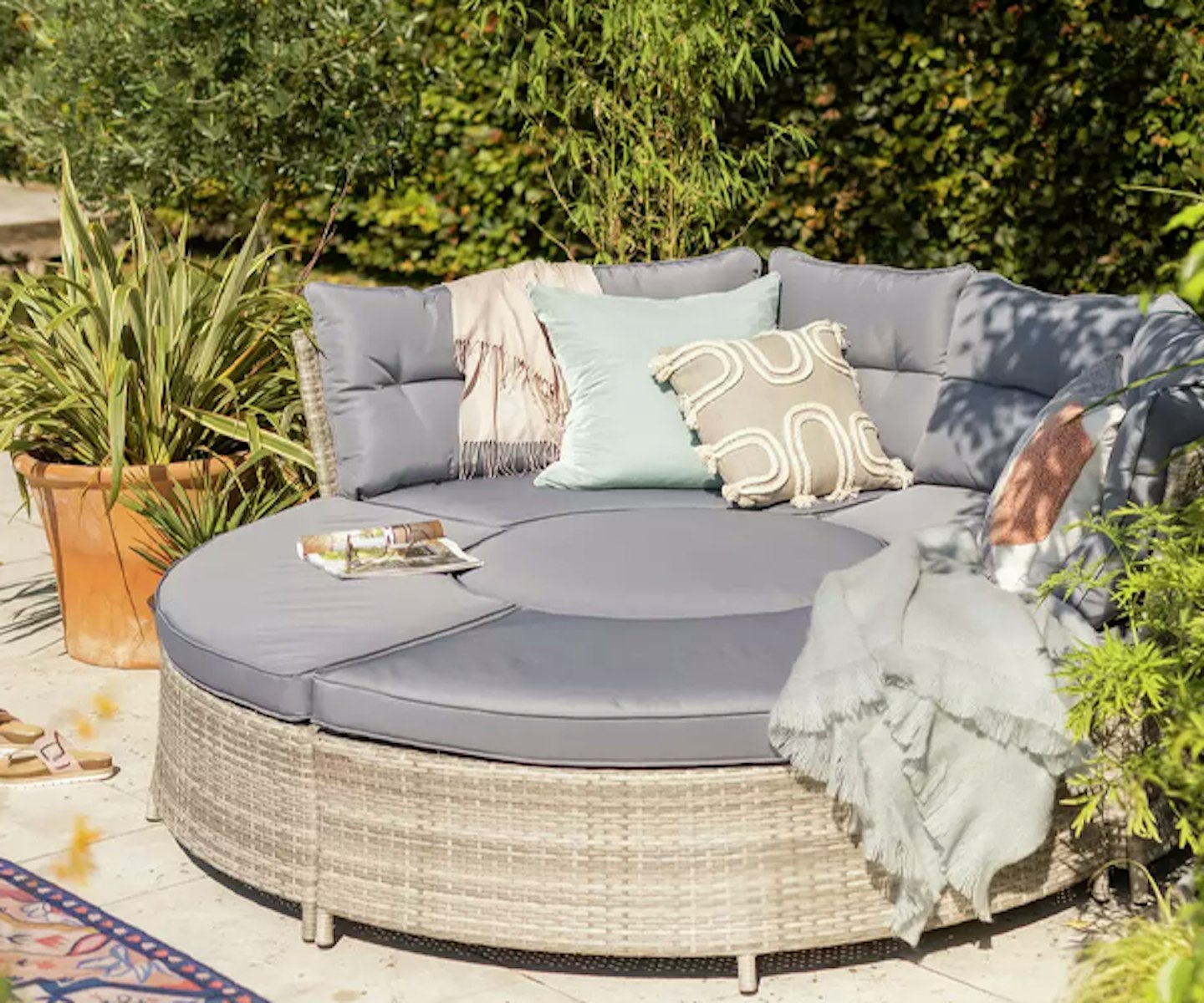 9 of 13
Argos Home Saturn 8 Seater Rattan Garden Sofa Set, £1100
This set includes a six-seater curved sofa and two matching stools designed for dining and or as a daybed for those sunny days.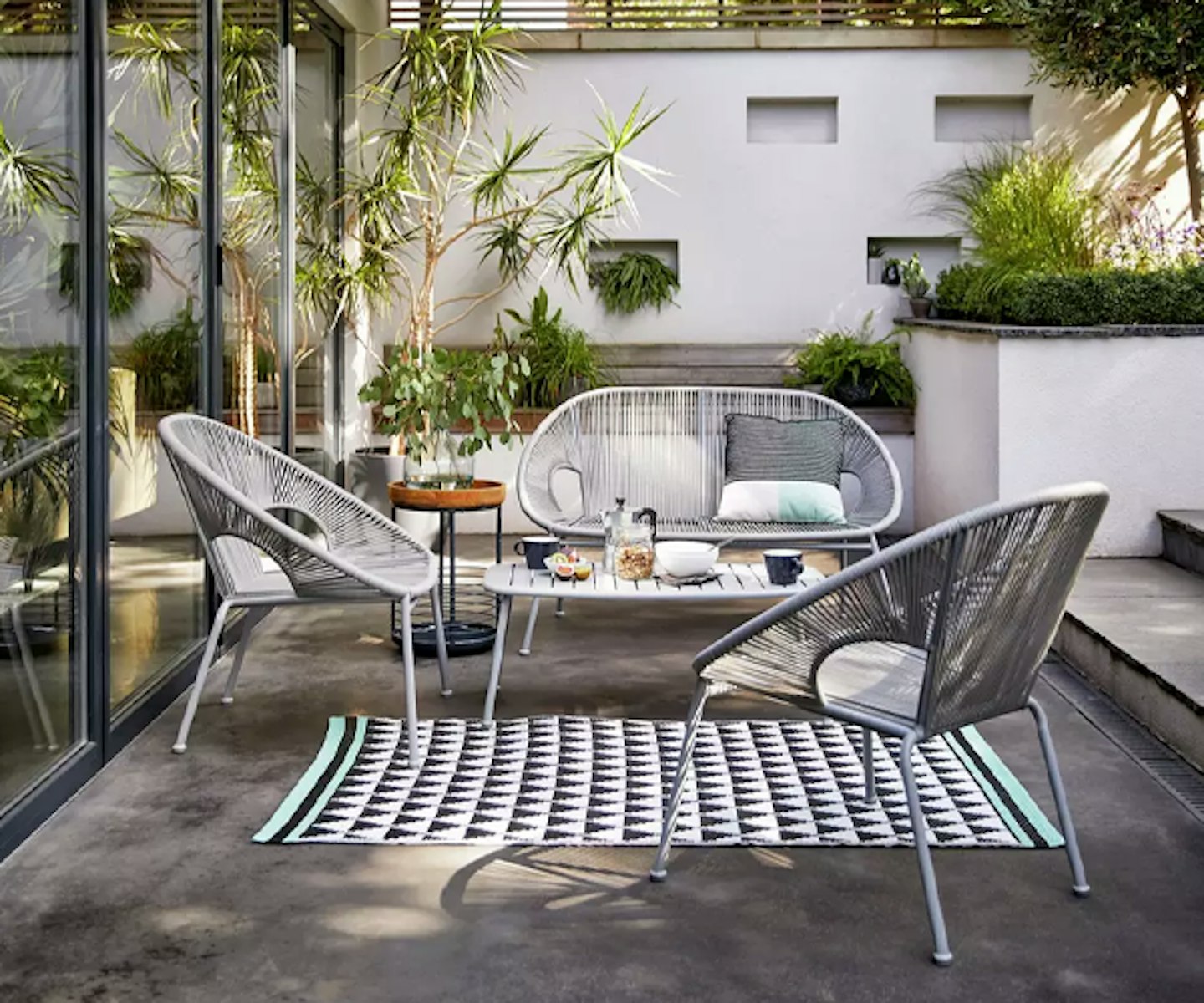 10 of 13
CREDIT: Argos Home
Habitat Nordic Spring 4 Seater Bistro Set, £300
The smart grey tone and cord finish will add contemporary charm to your garden, perfect for summer and springtime evenings.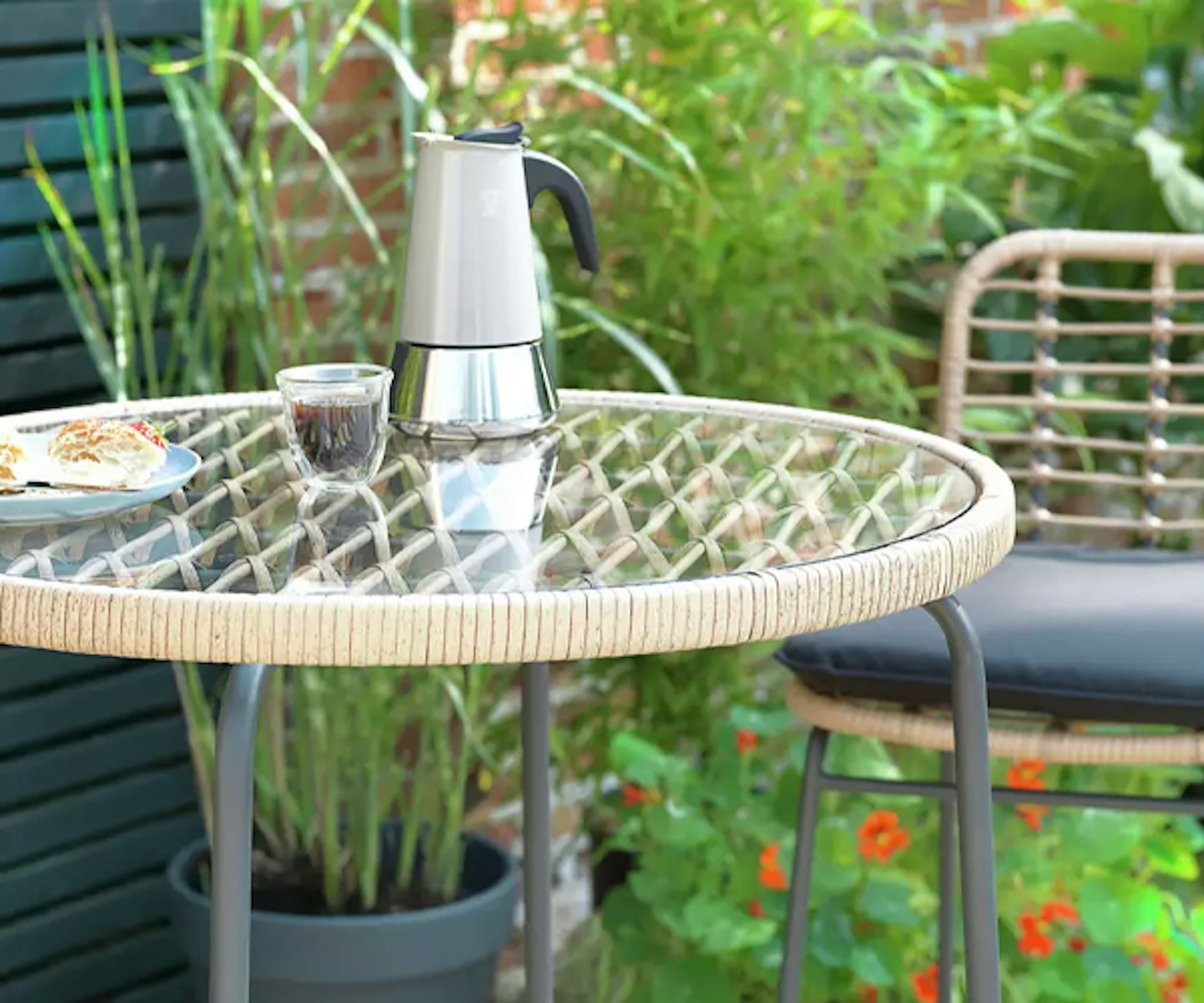 11 of 13
CREDIT: Argos Home
Habitat 2 Seater Bamboo Bar Bistro Set, £250
This high chair bistro set is great for brunch, lunch or evening cocktails. Outdoor living at its finest.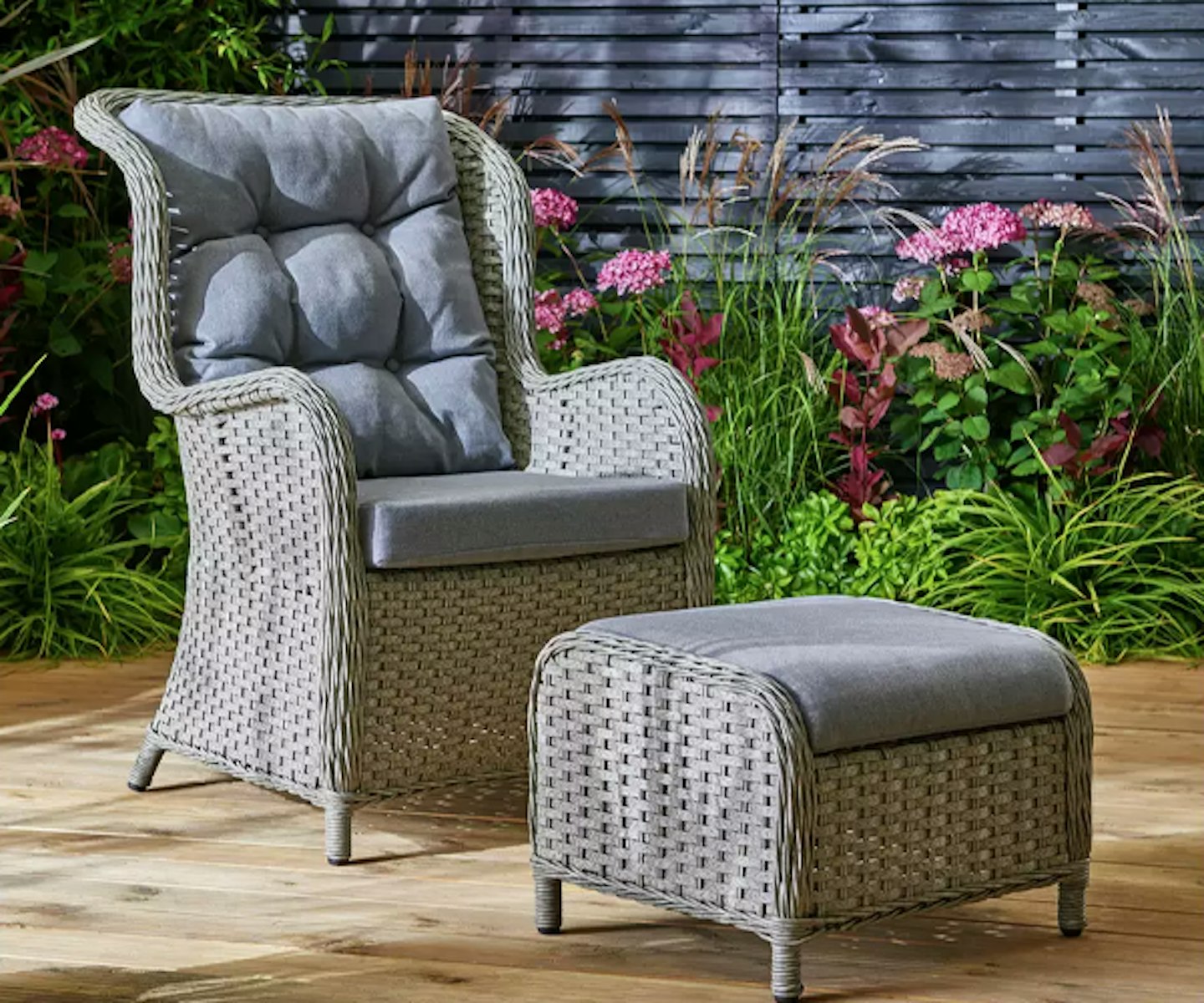 12 of 13
CREDIT: Argos Home
Argos Home Dave Garden Chair and Stool, £365
Sit back, put up your feet with this garden chair and footstool. It's extremely comfortable, with padded cushions on the seat.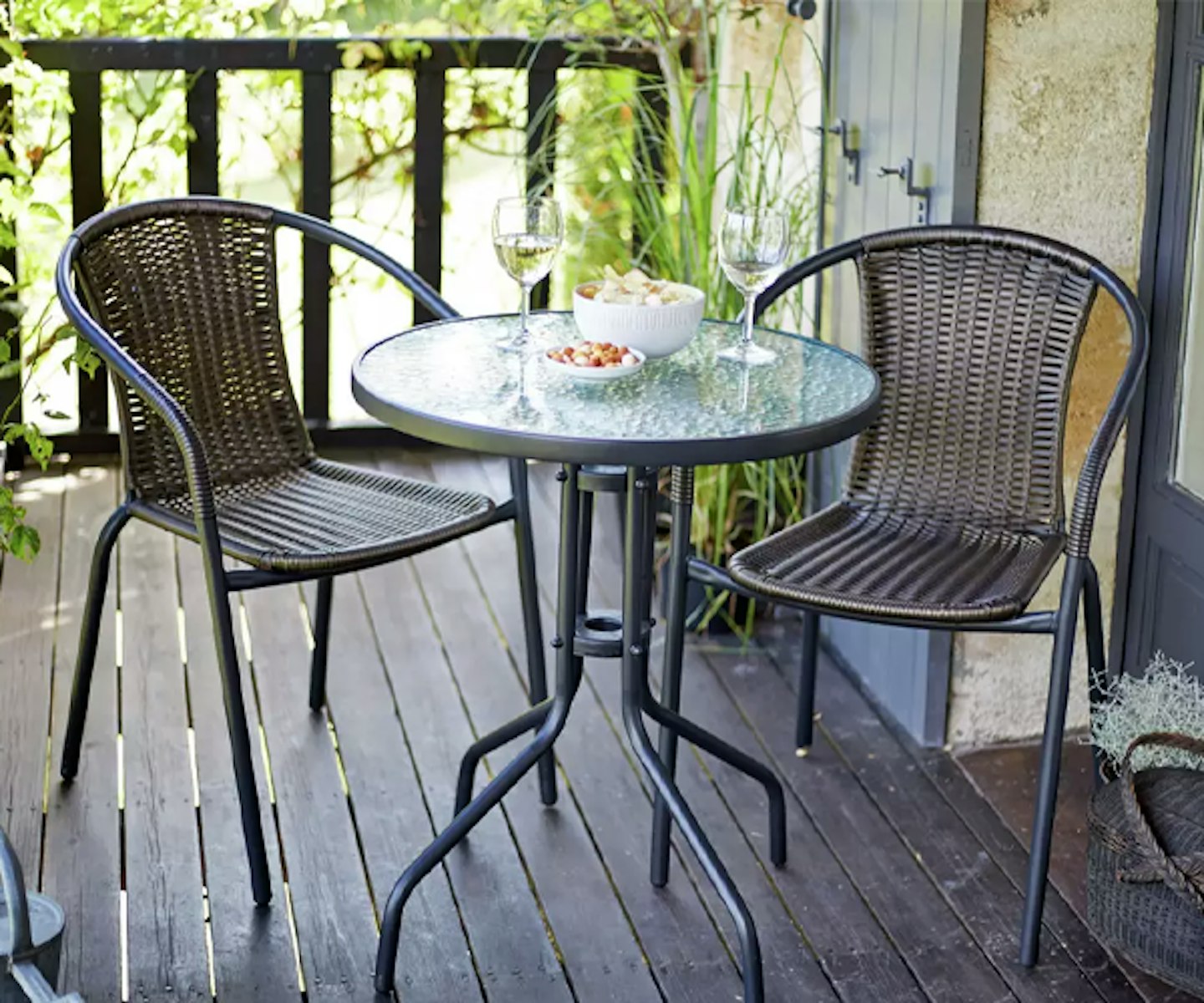 13 of 13
CREDIT: Argos Home
Argos Home 2 Seater Rattan Effect Balcony Set - Brown, £80
Enjoy a French breakfast for two or your afternoon tea at this wonderful small table and chairs. Don't sit indoors but enjoy the warm weather outside while you can.
READ MORE: Garden Love Seats To Make Your Outside Space Perfect For Two
READ MORE: The Best Garden Furniture Covers For Protection Against The Elements
READ MORE: Aldi's Sell-Out Rattan Garden Furniture Is Back Just In Time For Spring